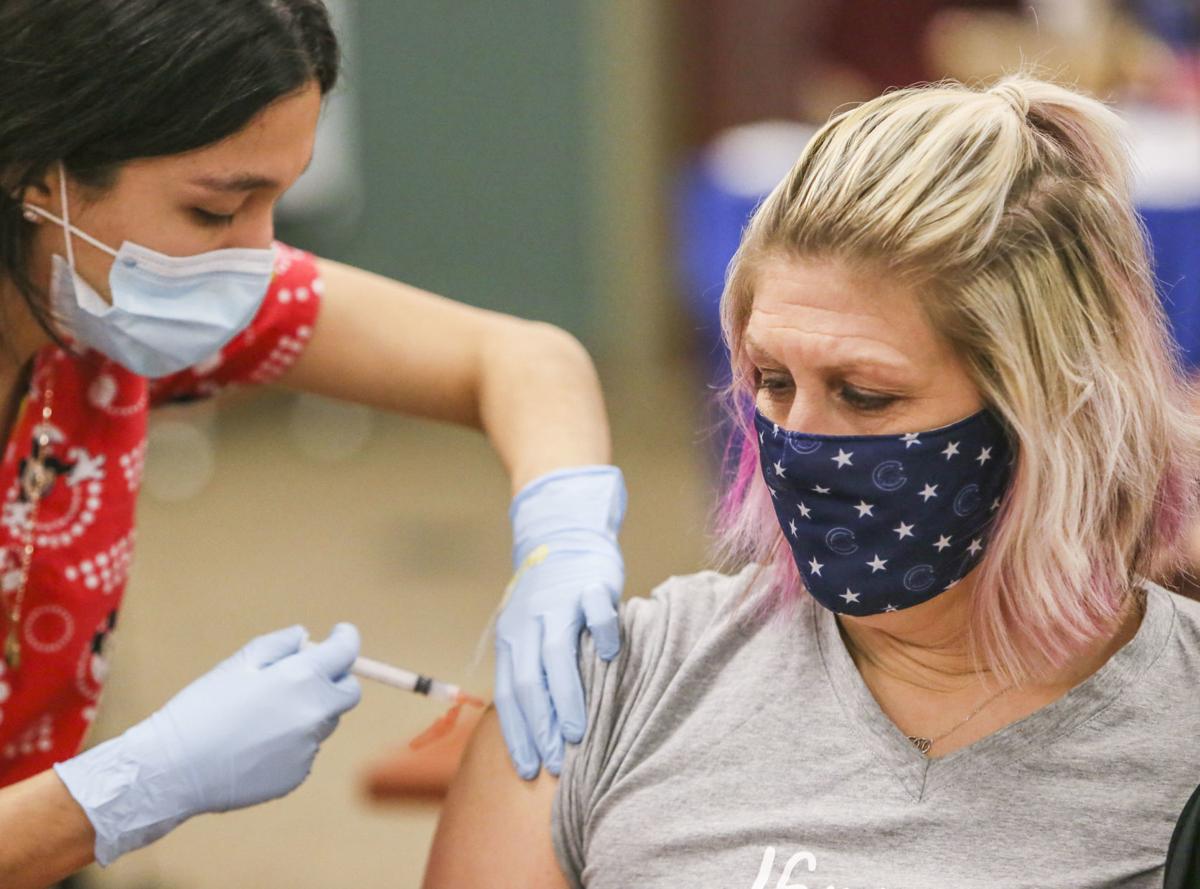 Scott County
Scott County entered Phase 1B on Feb. 1, with vaccinations beginning for people over the age of 65. Phase 1B Tier 1 is scheduled to start in early February and includes first responders, PK-12 staff, early childhood education and child care workers.
Clinics for people over the age of 65 will be conducted by UnityPoint-Trinity, Genesis Health Systems, or the Community Health Clinic. These providers will contact patients to set up vaccination appointments.
Seniors without a primary care provider, outside one of three administering vaccines, or unable to sign-up online with a retail provider in Scott County should contact CASI for assistance at 563-386-7477.
Clinics for first responders and those working in child care and education will be privately scheduled through the Scott County Health Department working with employers, schools, various agencies and the Department of Human Services.
There are a number of retail providers who can offer vaccinations when the supply is available.
- Main and Locust Pharmacy will offer COVID-19 vaccinations when doses are available. You can check for scheduling at: mainatlocust.com/coronavirus
HyVee has started administering some COVID-19 vaccines at various locations throughout both sides of the Q-C. Those seeking the vaccine can start at: hy-vee.com/my-pharmacy/covid-vaccine
The number of newly eligible Iowans --- more than 660,000, the state estimates --- will outnumber the number of vaccine doses available, according to state officials, who asked for patience from the public. The state of Iowa currently receives 19,500 doses of vaccine per week. At the rate Iowa now receives vaccine, it will take more than six months to reach everyone in Phase 1-B unless the availability of vaccine increases.
The 1B phase of the state's vaccine distribution plan is broken into five tiers.
Tier 1: Iowans 65 years or older, plus workers in law enforcement, emergency response, K-through-12 education, and child care.
Tier 2: Workers in food processing, manufacturing, agriculture, and other essential jobs where social distancing at work is difficult. The second tier also includes any Iowans living with disabilities in home settings.
Tier 3: Workers in congregate settings not covered by the previous tier, and state lawmakers and state government staff at the Iowa State Capitol.
Tier 4: Health and safety inspectors
Tier 5: Staff and inmates at correctional facilities.
Phase 1C will include people 18-64 with medical conditions that make them high risk, and other essential workers as yet undefined by the state. A start date for these vaccinations has not been set.
Phase 2 is everyone else, and a date to begin vaccinations has not yet been set.
How will  you know it's your turn?
Iowans who will soon become eligible to receive the vaccine will be notified by their employer, local pharmacy, or local private health care provider, the state says.
ROCK ISLAND COUNTY
Phase 1A vaccinations for frontline healthcare workers and long-term care residents remains underway, even though Phase 1B has started. Anyone in Phase 1A who has not been vaccinated can still sign-up for the vaccine.
The full Phase 1B rollout began Jan. 25 and includes: Residents ages 65 and frontline essential workers: police officers, firefighters, educators, food processing and agricultural workers, manufacturing workers, corrections officers and inmates, U.S. Postal workers public transit employees, grocery store workers and day care staff.
In March, the Illinois Department of Public Health said people with co-morbidities like heart disease and diabetes can receive the vaccine.
Where can these groups get vaccinated?
The Rock Island County Health Department holds socially distanced drive-through COVID-19 vaccination clinic for Phase 1A and 1B only by appointment from 9 a.m. to 2 p.m. Tuesdays at the TaxSlayer Center, 1201 River Drive, Moline. When weather permits, the clinic will return to the Greater Quad City Auto Auction, 4015 78th Ave., Milan. Vaccine supplies at this point are limited. The RICO health department recently added a second-dose schedule.
- Rock Island County Health Department: Facebook and richd.org links go live at 10 a.m. every Friday to schedule first-dose appointments. The link for scheduling second doses goes live at 11 a.m. every Thursday.
Any person 65-and-older who does not have access to the internet or who is having trouble signing up can call Alternatives for Older Adults at 833-382-1314 to get help scheduling a vaccination. The Vaccination Support Line is available from 9 a.m. to 3 p.m., Monday through Friday.
Hy-Vee, Jewel-Osco and Walgreens all offer vaccines when supplies are available. Follow the links below to find a store near you offering vaccines. The vaccines are for people in Phase 1A and Phase 1B.
People looking for vaccinations can contact Community Health Care, which primarily focuses on groups of people in Phase 1A and Phase 1B.
Community Health Care: Complete form on CHCQCA.org to be added to wait-list
Who's next?
Phase 1C now include peoples 65-74 years of age, people 18-64 with medical conditions that make them high risk, and other essential workers as yet undefined by the state.
Phase 2 will be everyone else. When those vaccinations will start is unknown at this time.
Rock Island County Health Department: richd.org and follow the health department on Facebook