Academics
Noah Rantilla, child of Adrian Rantilla and Debra Rantilla, plans to attend the University of Iowa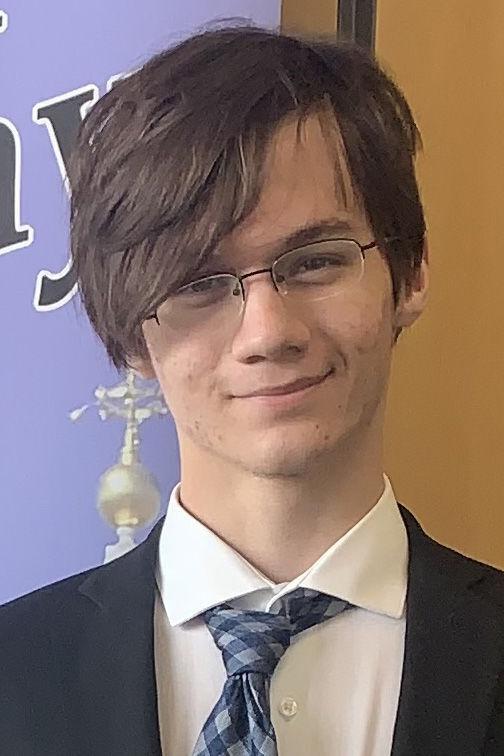 Top 3 achievements: International Extemporaneous Speaking Champion of Iowa 2021, National Merit Scholarship Finalist, Iowa Governor's Scholar
What's something you learned that you will take with you after high school? My most impactful classroom learning experience is when, during my AP U.S. Government class, we would line up according to personal beliefs on an issue before breaking up into groups to discuss and prepare for a class debate. What made this experience memorable is how, while our teacher mediated as necessary, she was mostly uninvolved in the discussion. That, and I had some extremely passionate people on opposite sides of the political spectrum in my class. Because we were able to openly share and discuss our views, in a platform where we were all able to throw in our two cents and just work through what we believe and why, that experience in my AP U.S. Government class is one of the most impactful to me.
Sophia Utsinger, child of Kim and Andy Utsinger, plans to attend the United States Naval Academy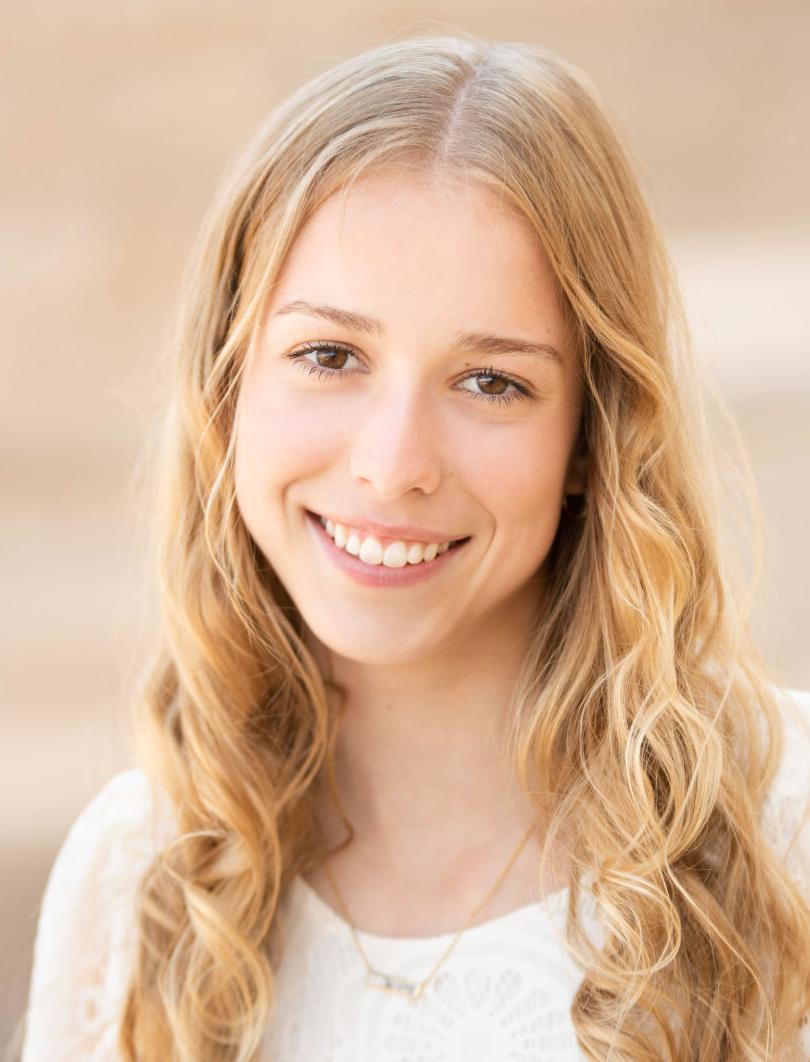 Top 3 achievements: Commended National Merit Scholar, Governor's Scholar, and Quad City Art's Scholar
What's something you learned that you will take with you after high school? A classroom learning experience I'll remember forever is making snowflakes in Mr. Bonnstetter's classroom after we finished our Spanish final. We folded paper and used tiny scissors to cut small segments marked by a template Mr. Bonnstetter made for us. Once finished cutting, we unfolded our paper to reveal an intricate, detailed paper snowflake. My snowflakes decorate the case of my Chromebook to this day.
The Arts
Charlotte Barnes, child of Stacy Driscoll and Andy Barnes, plans to attend Iowa State University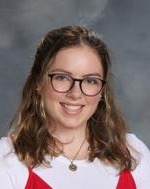 Top 3 achievements: Spanish Seal of Biliteracy, drum major for 2020 marching band season, receiving Student Spotlight for World Language, Science and Art
What's something you learned that you will take with you after high school? This year in AP Studio Art, we had to go all online instead of hybrid for two weeks due to a spike in cases in Scott County. During that time, Mr. Solbrig, my art teacher, had us critique each other's work over Zoom and it was a great experience for me since I got to see what everyone's theme and current projects were for the class. Getting to see everyone's work, even the students not in my cohort and all online was interesting so I could see beautiful pieces made by my peers, along with receiving some constructive criticism about my pieces.
Hally Michaelis, the child of Jana Michaelis and Dave Michaelis, plans to attend Iowa State University to study Environmental Engineering.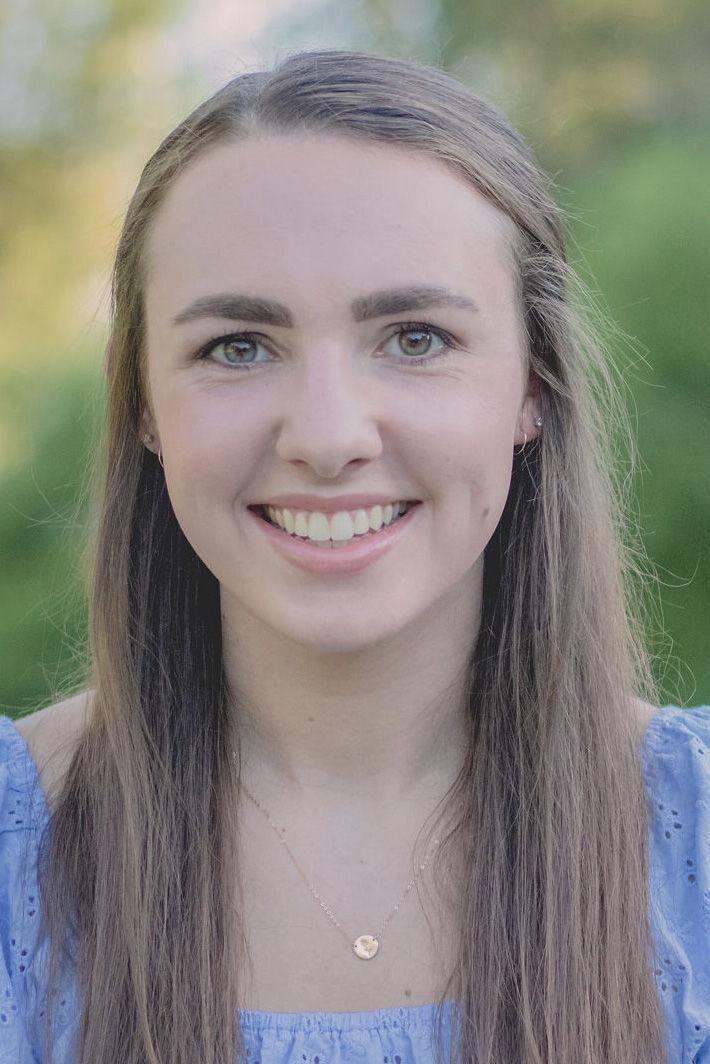 Top 3 achievements: National Honor Society, Music Letter for Jazz Band, Show Choir, Choir, and Band, 3 Year Academic Letter
What's something you learned that you will take with you after high school? This year has been unique for a variety of reasons, but perhaps one of the most different and difficult aspects of the year has been navigating online schooling. Because I have been an online student for the entire year, I have had to try to stay engaged in classes while learning through a screen. Luckily, my teachers have been super patient and helpful throughout the entire experience. This year will stick with me beyond high school because it acts as a reminder that teachers are here to help their students grow no matter what, and that perseverance from both students and teachers leads to success no matter the challenging circumstances.
Humanities
Hayley Smith, child of Jamie Smith and Matt Smith, plans to attend the University of Iowa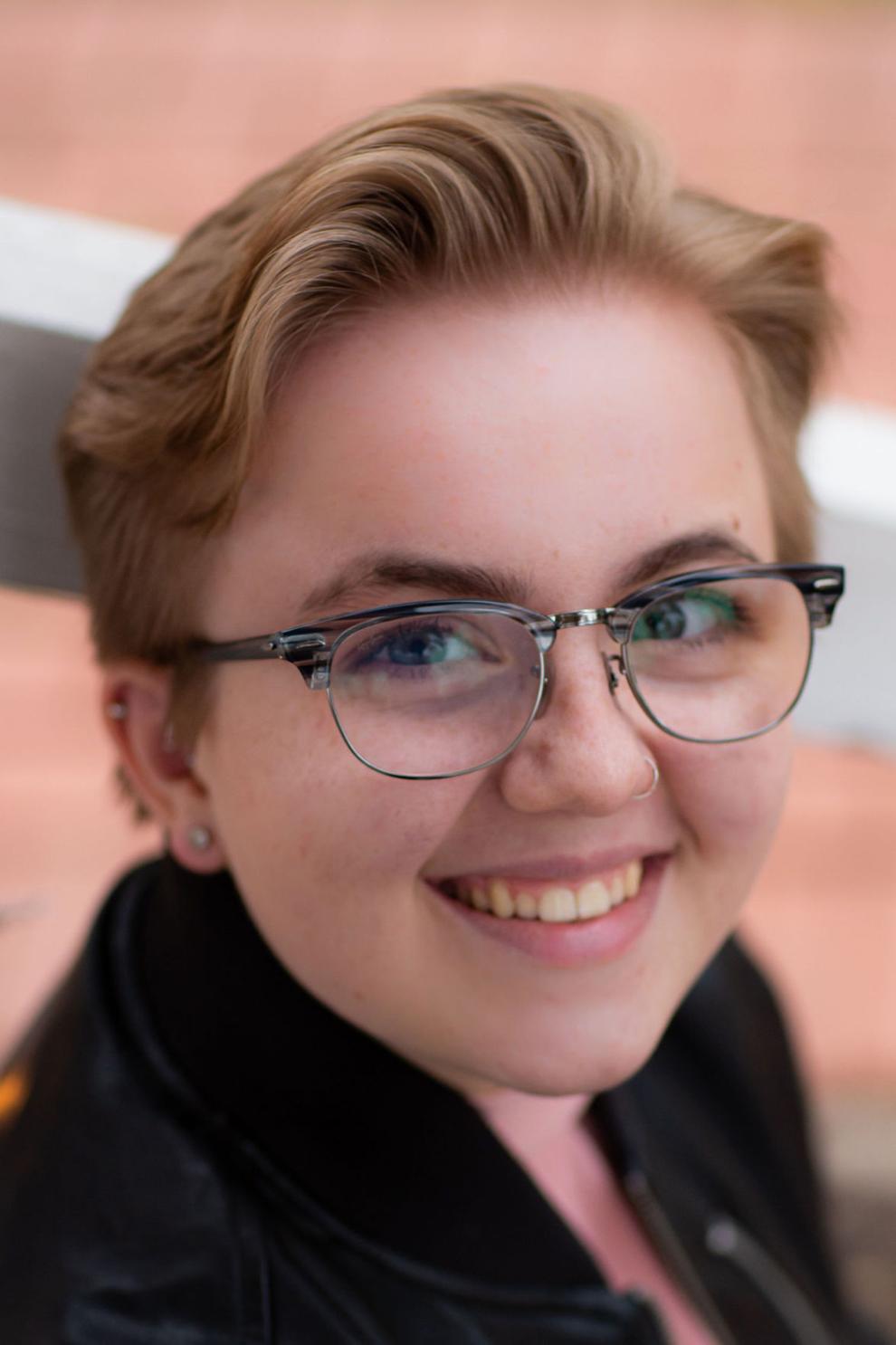 Top 3 achievements: Band Letter, National Honor Society, Iowa Scholars Award
What's something you learned that you will take with you after high school? I remember being in AP Spanish class and our class was just having a conversation with our teacher about our lives and other random topics, and I remember how nice it felt having a teacher and class that was so open and kind and amazing that we could have these types of conversations where we could feel safe and joke around and have fun. I think that was the moment I decided I wanted to be a teacher, because Mrs. Zimmerman showed me what it was like to have a teacher that genuinely cares about you and wants to listen to what you have to say, so I also want to be that person for other young people that deserve to be heard and cared about.
Rachel Witt, child of Stephanie Witt and Dean Witt, plans to attend Augustana College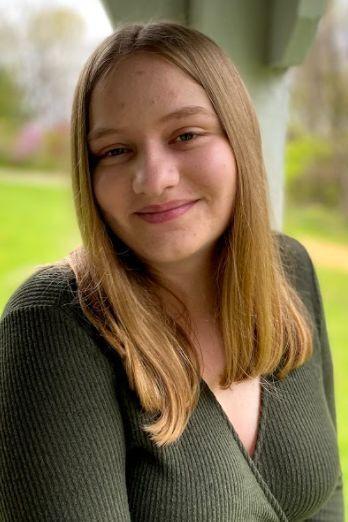 Top 3 achievements: Academic Letter, National Honor Society, and National French Contest - Placed in state 3rd (2018), 2nd (2019), and 5th (2021)
What's something you learned that you will take with you after high school?  I am very fortunate to have been able to take AP French as an independent study this semester. I was unable to take AP French as a traditional course this year, and my French teacher, Sheila Piasecki, offered to teach me the course as an independent study. She knew that I really enjoyed learning the language and that I was planning on pursuing a French minor in college. It has been a wonderful experience, and I am so thankful that Ms. Piasecki was able to find time in her busy schedule to allow me to continue learning French.
Leadership
Chase Mason, child of Thomas Allen Mason IV and Rachel Mason, plans to attend St Ambrose University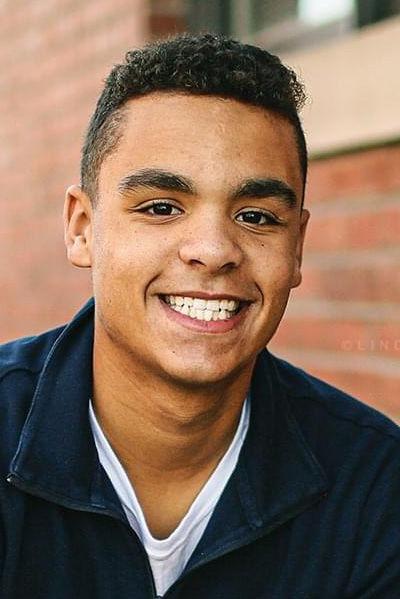 Top 3 achievements: Senior class president, Co-captain of the Golf team
What's something you learned that you will take with you after high school?  " During my freshman year, I remember talking to a senior that was always in my advisory. It was the last day of school for him, so I thought he would be pretty eager to get out of the school. Instead, he seemed nervous and sad, so I asked him, "Aren't you ready to leave this place? You've been here for four years." He replied, "Yes I am ready to leave, but the years go by really fast. Make sure you enjoy the rest of the time you have." I will never forget that moment because it put in perspective how fast my time in high school been.
Sammy Foht, no profile was submitted
Math/Sciences
Jaden Poole, child of Michelle and David Poole, plans to attend Iowa State University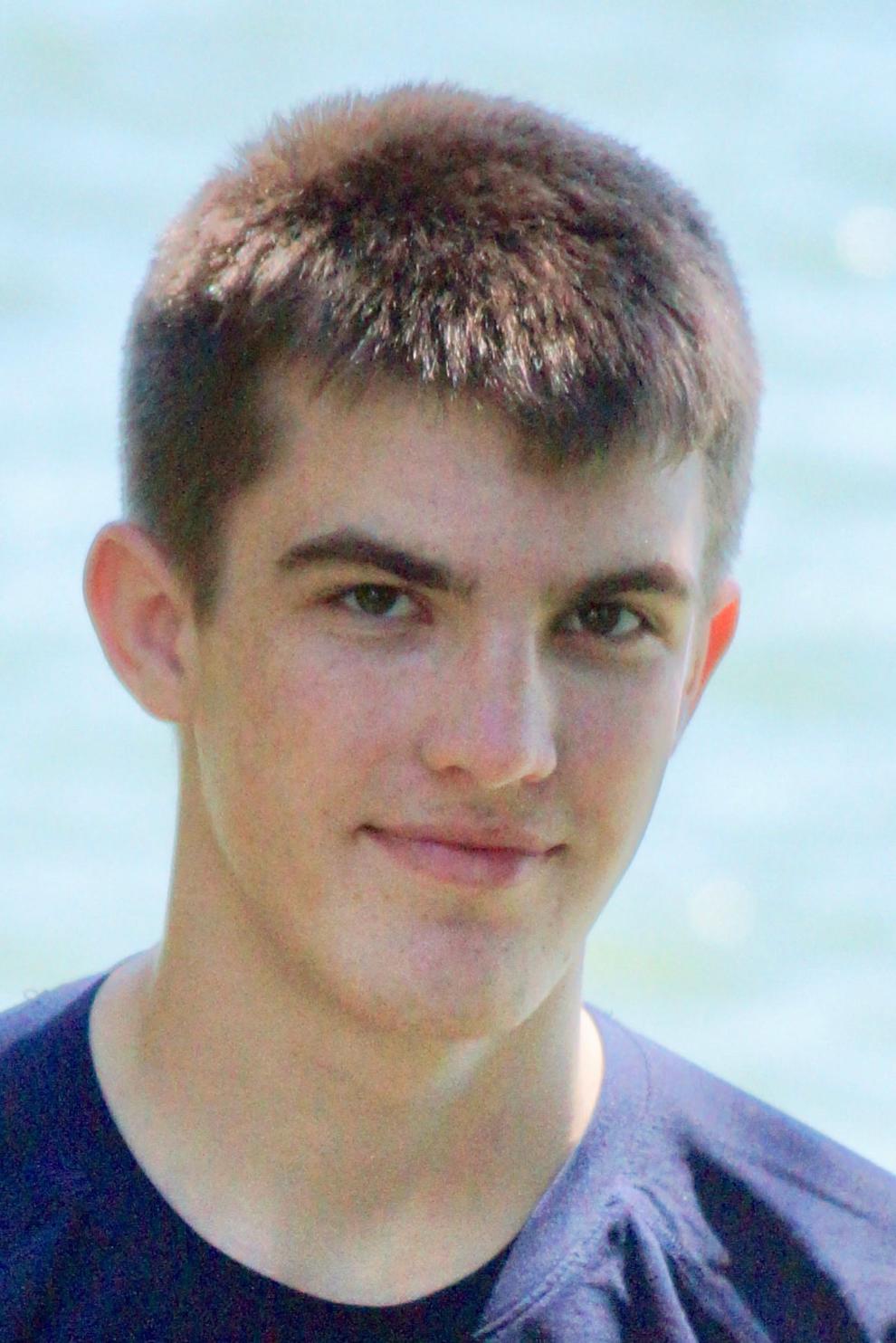 Top 3 achievements: Highest Honor Role - 4.0, 3rd place robot in the state robotics competition, and meritorious in the HiMCM COMAP competition
What's something you learned that you will take with you after high school? I was a part of science club for a few years and one of my favorite activities was the egg drop challenge. However, for this egg drop we weren't told it was happening so we just used some items we could find in a half hour and make a contraption. My partner and I found some pencils and an old water bottle in a locker and used them to make our container for the egg. The eggs were dropped from the roof and ours survived. This was such a fun day as were all the science club days with Mr. Koepnick.
Rayanne Brackey, child of Leanne Boyer and Jared Brackey, plans to attend Iowa State University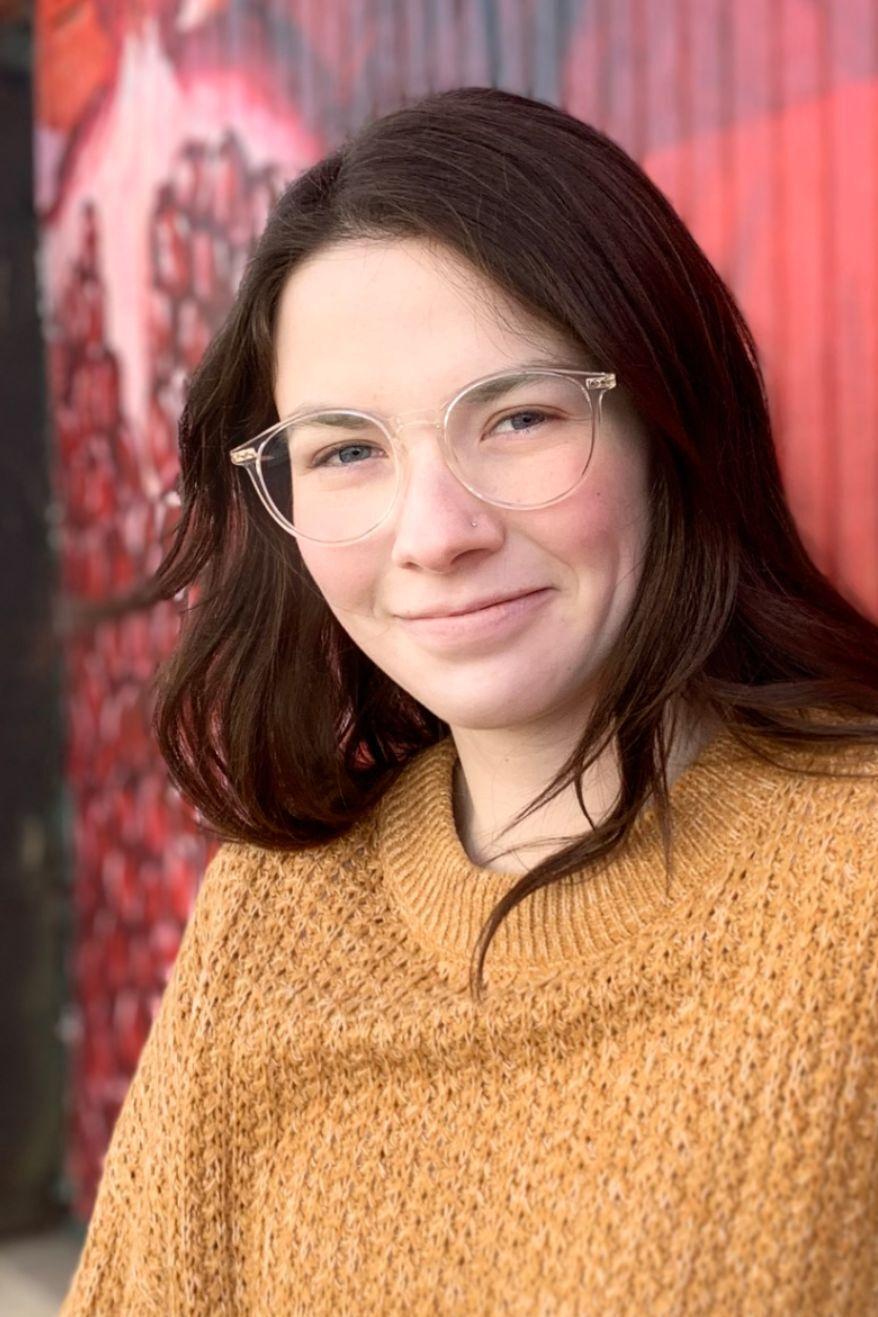 Top 3 achievements: Commended Scholar in the National Merit Scholarship Program, Highest Honor Roll - 4.0, and First chair violin in the Chamber Orchestra
What's something you learned that you will take with you after high school? Learning is much more fun when you're choosing to learn, that's why I love Science Club. My sophomore year my friends and I would think of tons of random questions to ask our club supervisor, Mr. Koepnick. He would almost always have an answer for us, increasing our curiosity and creating more questions. He explained everything from different theories on how the universe was created to the physics behind sound. Every meeting we'd make him stay late answering our questions until he made us go home. Out of all my learning experiences throughout high school, these moments will be the ones I remember forever.
Vocational Education
Carter Furness, child of Jen Furness and Keith Furness, plans to attend college but is still undecided on where.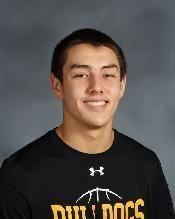 Top 3 achievements: MVP twice for varsity basketball, 4.0 GPA, and Academic All Conference for both baseball and basketball
What's something you learned that you will take with you after high school? One classroom experience that I will never forget was one of my first days in high school as a freshman. I walked into my first business class and took my seat. I began talking to one of my classmates, a senior entering her last year. I remember telling her that I hoped high school would fly by like everyone talks about. Before experiencing it for yourself, there's no real comparison. She told me that the last three years have done just that, and that she wished she could start over again. She was so right. The people I have met, experiences I have had, and the learning I have done are something I would not trade for anything. Of course I am excited to move on to the next chapter, but that conversation will forever be true and I will never forget to embrace the moments I have throughout life.
Ethan Willis, child of Dawn Bergom and Eric Willis, plans to attend Scott Community College, then Iowa State University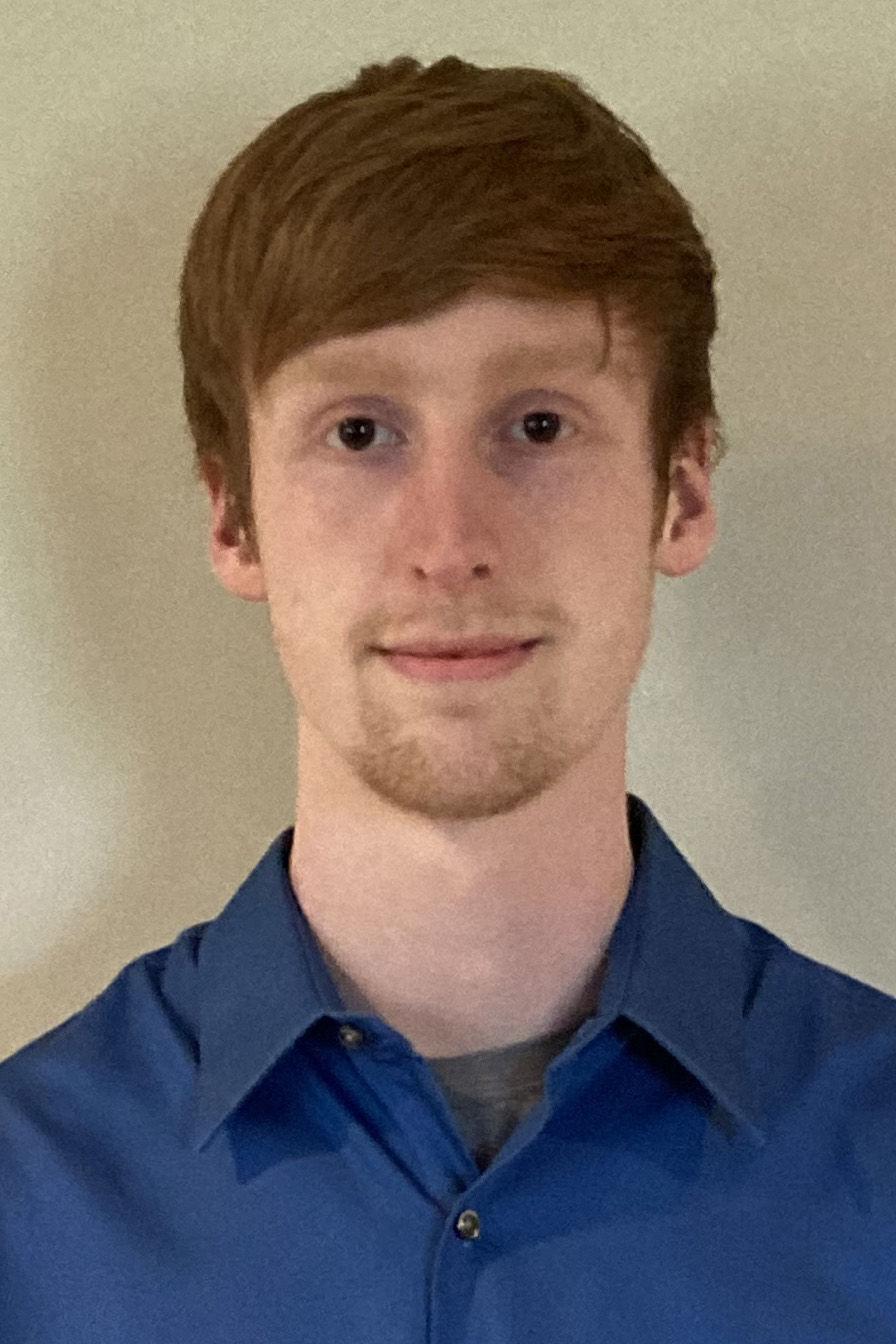 I have achieved honor role multiple times, won first, along side my team, in a varsity short distance medley relay, and hit a personal record of approximately 54 seconds for an open 400m dash. One instance that I'll definitely remember when I stayed after school to work on my team's trebuchet. While drawing stitches on the trebuchet, I was asked by my engineering problems teacher, Mr. Drexler to help unload about 15 trebuchets into the auto bay. During that time I was kind of amazed at the combined creativity that went into that project. The reason being that although there were a few main models being the loft, merlin, and floating arm designs there were no two trebuchets that were the same. All of them had unique differences that each team had added similar to what my team and I did to ours. Although the details of that encounter may fade, I think that the moral, people have their own experiences and ideas that are unique will remain.
Young Journalist
Laurel Wade, child of Todd Wade and Heather Wade, plans to attend a community college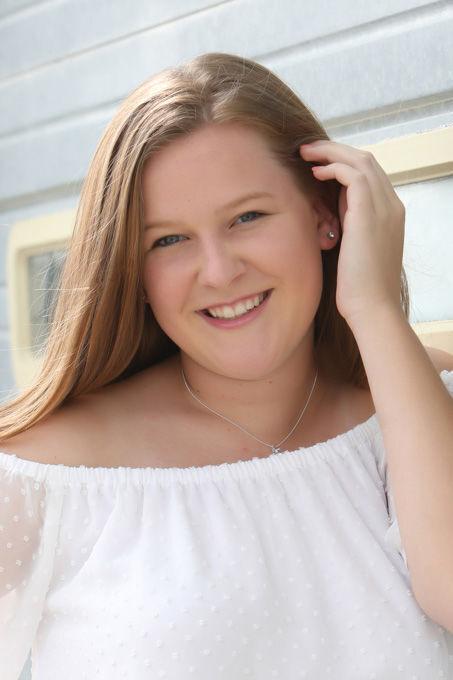 Top 3 achievements: Lettering in choir, lettering in academics, inducted thespian
What's something you learned that you will take with you after high school? My most memorable classroom experience was in Speech during the student congress unit. It was an immersive experience to be a part of a "congress," vote on other student's bills, and get my own bill approved. After, I felt stronger as a public speaker and more knowledgeable about how our government system works.
Rheanna DeCrow, child of John and Autumn Gray, plans on studying education in journalism and music education at Ithaca College, as well as continuing my athletic career on the golf team.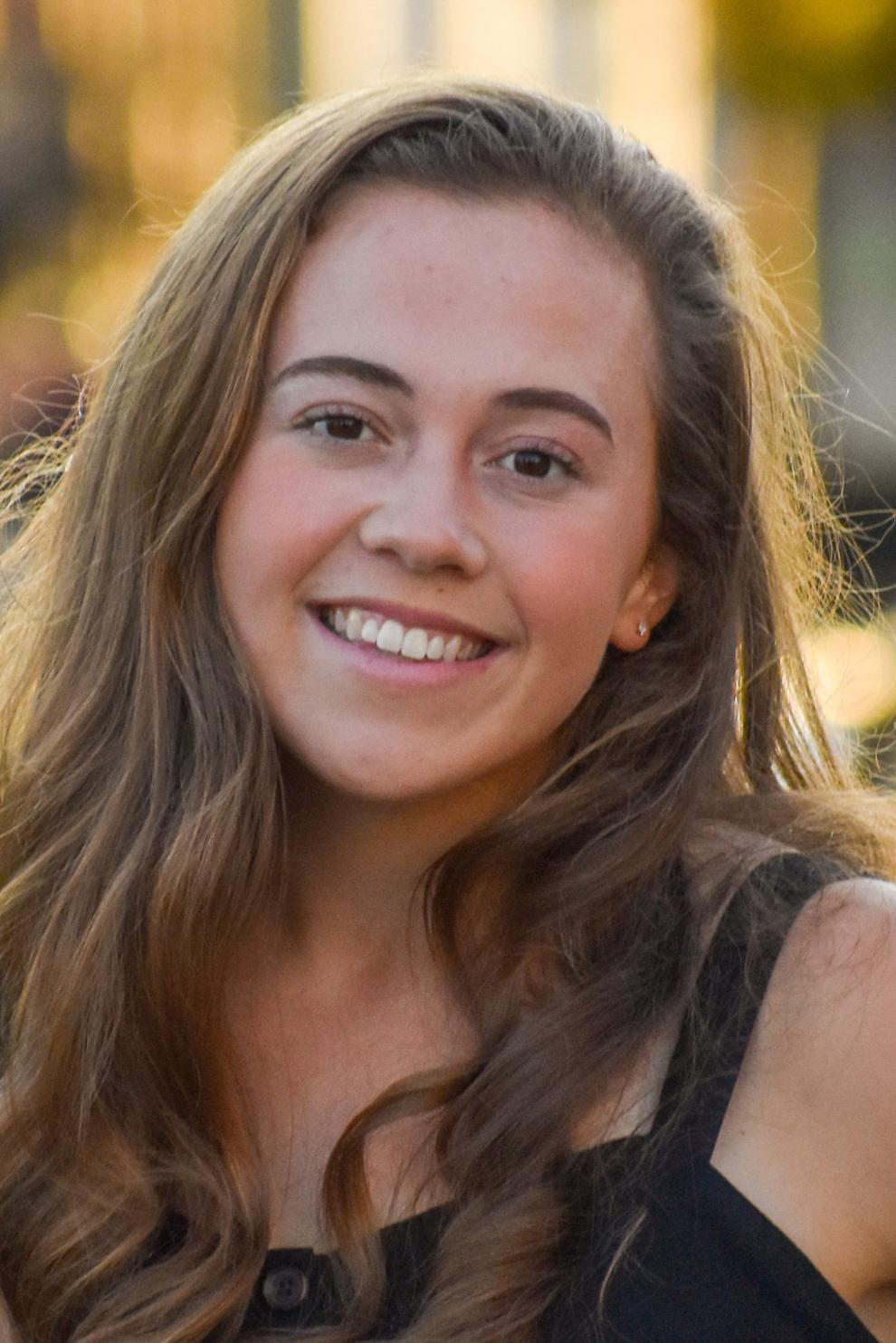 Top 3 achievements: 4.0 GPA, becoming and AP Scholar, and making the all academic teams in both softball and golf. "
What's something you learned that you will take with you after high school? The day after the capitol insurrection, my choir directors asked if any students wanted to share anything they had been struggling with recently or if anyone had anything to say regarding the tragedy. This experience was so surreal because it was the first time that I had experienced where people could share their opinions and feelings, and even if everyone didn't necessarily agree with them, all of my classmates were extremely respectful towards their peers. It blew my mind how in a world full of disagreements and chaos, my classmates and I could have conversations about the things we were frustrated by in this world and not get into a screaming match. This experience was one of the first times I had hope for the future of our country because of the leaders that are stepping up to create a better world"