The federal indictment against Epstein says that he ran a trafficking enterprise in which he sexually abused dozens of underage girls between 2002 and 2005 at his homes in Manhattan and Palm Beach, Florida. He also paid some of his victims to recruit other victims, the document states.
He was charged with sex trafficking of minors and conspiracy to engage in sex trafficking of minors, and he had pleaded not guilty to the charge.
The indictment specifically alleges Epstein worked and conspired with employees and associates who facilitated his conduct by, among other things, contacting victims and scheduling their sexual encounters with him.
The roles of three employees are laid out in the indictment, though they are not personally identified.
"Employee-1," based in New York, was directed by Epstein to communicate with victims to arrange their visits to his New York City mansion, the indictment says. This employee also sometimes asked the victim-recruiters to bring a specific underage girl for Epstein, the indictment states.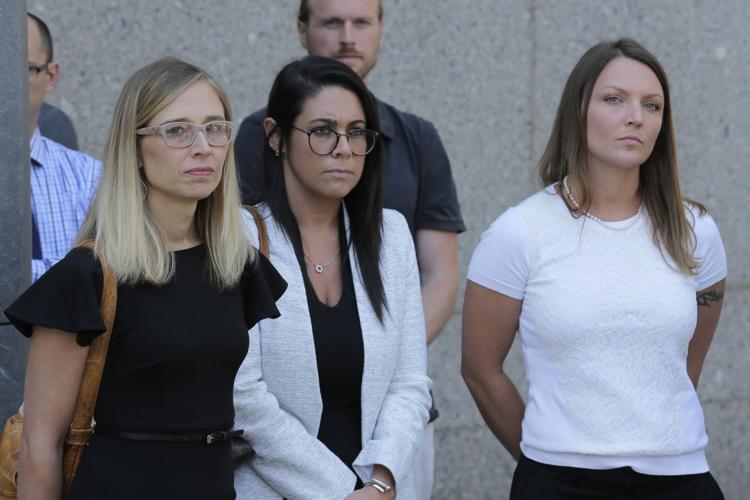 "Employee-2" and "Employee-3" were both assistants who worked for Epstein and both were also responsible for scheduling sexual encounters with victims ahead of his visits to his Palm Beach residence, according to the indictment.
It's unclear why the assistants were not named in the documents.
CNN usually does not name possible sexual misconduct victims, but is identifying Araoz because she came forward to speak publicly on a television news program and is named in the lawsuit draft.
Her draft complaint targeted Epstein as well as unidentified women called the "Recruiter," the "Secretary" and the "Maid," whom it dubs Jane Does 1, 2 and 3. The draft complaint said that the recruiter facilitated her "grooming" to be sexually assaulted by Epstein, and that the secretary and the maid would give her money after her visits to Epstein.
Be the first to know
Get local news delivered to your inbox!