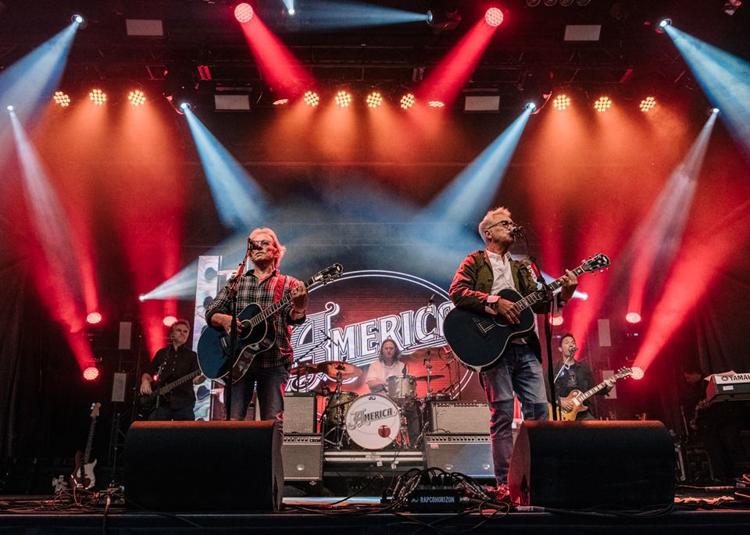 The classic rock group America will perform at 8 p.m. Saturday at Rhythm City Casino's Event Center, 7077 Elmore Ave., Davenport. Tickets ($35-$75) are available at rhythmcitycasino.com, at 844-852-4FUN or in person at The Market gift shop inside Rhythm City Casino Resort.
This year marked the 49th anniversary of the band. Founding (and continuing) members Gerry Beckley and Dewey Bunnell (along with former band mate Dan Peek) met in high school in London in the late 1960s and quickly harmonized their way to the top of the charts on the strength of their signature song "A Horse With No Name," according to their bio.
By the mid-'70s, inter-band conflicts combined with an exhaustive touring and recording schedule exacted its toll on the group, and Peek left the group in 1977.
America has amassed six certified gold and/or platinum albums, with its first greatest-hits collection, "History" (1975), hitting 4 million-plus in sales, according to a tour release. Their many hit singles include "Sister Golden Hair," "I Need You," "Ventura Highway," "Don't Cross the River," "Tin Man," "Lonely People" and "You Can Do Magic."
A review of a March 2019 show in Massachusetts (at itemlive.com) said: "All sounded great, with the harmonies of founders Gerry Beckley and Dewey Bunnell (Dan Peek, the third original member, died in 2011) as wondrous as when the band's songs dominated pop radio. They were aided by three stellar musicians: bassist/backing vocalist Richard Campbell, lead guitarist/banjoist/keyboardist Steve Fekete, and drummer Ryland Steen. This is a tight outfit, finely honed by performing some 100 shows a year."