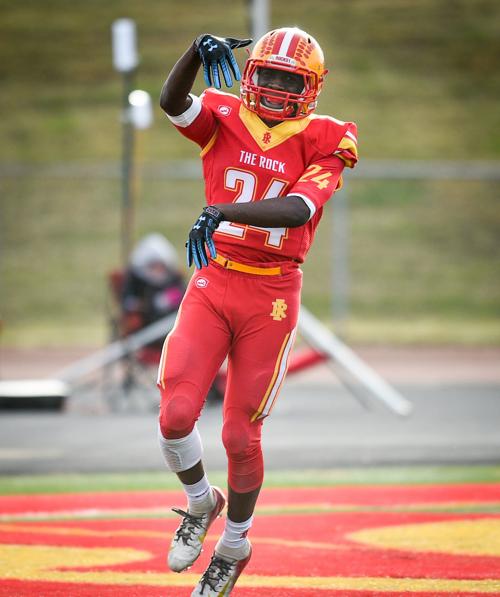 With a 7-0 record in their first season in the Western Big 6 Conference the Sterling Warriors took eight of the 24 spots on the All-WB6 football first team
Second-place Rock Island had three first-team picks but also added five second-team selections. Moline and Alleman each had four first-team selections. Alleman had two second-team picks and Moline had two.
Quincy and Geneseo each had two first-team players and Galesburg had one. Quincy added a whopping seven second-team picks, Galesburg had two, Geneseo one and United Township one.
In honorable mention selections the Rocks had six, the Maroons five, the Maple Leafs and the Panthers had four, the Pioneers had three, the Silver Streaks two and the Blue Devils 1.
Running backs and linemen dominated the first-team offense with five ball carriers named, including two from Moline. The running backs were Aboubacar Barry and Kaeden Dreifurst, Moline, Nate Sheets, Alleman, Davion Wilson, Rock Island and JaShawn Howard, Sterling. Sterling's Cooper Willman was the top quarterback.
Up front, were Sterling's Nate Beyer and Ryan Heffelfinger, Moline's Patrick Pray, Geneseo's Ron Stohl and Alleman's Rudy Glancey.
On defense, linebackers were the order of the day with six being named including Alleman's Jack Patting and Jalke Matecheck, Moline's Zion Rodriguez, Galesburg's David Vaynerman, Sterling's Nick Simester and Quincy's Nate Wilson.
Up front are Geneseo's Dominic DeBoef, Sterling's Aidan Munoz Ripley and Trevon Jordan and Quincy's JC Lackey. The only defensive back is Sterling's Noel Aponte.
Special team picks are Rock Island's JáKye Hill and Perry Slater.
Slater was picked on all three areas, second-team on defense and honorable mention on offense. His teammate Hill was also picked on the second-team offense. Alleman's Glancey was a second-team defensive lineman and Quincy's Lucas Reis was second-team as a quarterback and punter.
For a full list of honored players, please turn to page B2.
Be the first to know
Get local news delivered to your inbox!