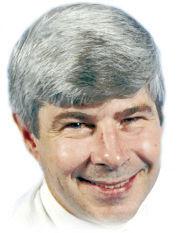 Marinas in the area look like the middle of July rather the middle of October. Most boaters have not had enough boating for the year and are holding out for one more nice weekend.
Sorry folks, we had one rain-free weekend last week. Now the forecast is to return to the normal of the last 10 weeks with rain expected Saturday and Sunday.
I am betting the rush to winterize will begin this weekend and boats will begin coming out of the water and headed to storage lots or backyards. Assuming most boaters know now how to winterize their boat, here is a checkoff list of the things you need to do. If there is anything you are not certain how to do you can check with Boat U.S. online:
• Pump out holding tank and add antifreeze to head. If you have a portable toilet, take it home, dump it, wash it out and store it inside.
• Drain freshwater system and run antifreeze through it. Open each faucet and let it run until antifreeze comes out.
• Drain water heater and bypass it or add antifreeze to water tank and pump it through each hot water faucet.
• Run antifreeze through deck washdown pump per owner's manual.
• Remove food and beverages (even though that will not freeze).
• Take home cushions or store on their sides with space between them.
• Close propane valves and take portable tanks home.
• Take home portable electronics.
• Secure all ports and hatches.
•  Turn off all circuit breakers.
• Flush and fill air conditioning system with antifreeze.
• Run antifreeze through icemaker.
If you are storing in the water, these also need to be done:
• Close all seacocks except for cockpit drains.
• Check dock lines and chafe guards.
• Verify bilge pump and switch operate properly if storing in the water.
• Add or adjust fenders for proper placement.
Mouse proofing is extremely important. Make certain no lines securing covers are hanging down to allow access to high-climbing mice. I have only had a mouse aboard once and at least he was a good guest. He kept his droppings on a vinyl piece and did not chew holes in anything. But the entire cabin had to be washed down with bleach.
Moth balls are considered an effective deterrent, but I use a product called Fresh Cab. It is sold in farm implement stores to keep mice out of equipment where they sometimes chew electrical wires.
Looking at that list, owners of jon boats are congratulating themselves on being able to get by without a lot of amenities and owners of boats with all these amenities are probably wondering if they really need them.
Riverboater columnist Jack Tumbleson is a member of the Coast Guard Auxiliary. He can be reached at jackt2906@gmail.com or 309-786-5980
Be the first to know
Get local news delivered to your inbox!