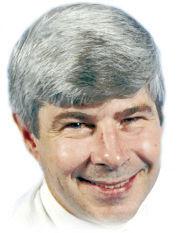 A poker run returned to the Quad-Cities last Saturday after an absence of several years.
The run attracted everything from water jet runabouts to a 33-foot go-fast, a pontoon boat with twin 300-horsepower outboards to cruisers to vie for prizes among the 61 boats participating. Each boat had from two to 10 people crewing them.
For those not familiar with the sport, boaters pay an entry fee, in this case $75, to collect tags at designated stops up and down the river which they exchange for cards to make up a poker hand. The best hand then wins, in this case a gift basket from Unley Marine worth $800.
Boaters ran from Sunset Marina upstream to Go Fish near Princeton, Iowa, then downstream to Fairport, Iowa, a distance of 98 miles if the boats ran the entire round-trip course.
However, more stopped at Lock & Dam 14, which cut 9 miles off the total run because the auxiliary lock at 14 officially had closed after Labor Day. Tows were backed up waiting to use the main lock which could have entailed at wait of at least two hours each way to get up and back.
Seeing which boat can unofficially be the first one done is part of the fun for some of the participants, hence competitors such as the 600-horsepower pontoon boat. But a fast finish is not necessary to be the winner who was Lona DeKazel in a 22-foot CCR Crownline.
You have free articles remaining.
The real winner, though, was CCAMA, an organization which supports cancer research.
Sponsors of the event were Unley Marine, Jackson Auto Body, Doug's Heating & Air Conditioning, and A-Plus Roofing.
The next event at Sunset Marina is a boaters' potluck and chili cookoff for residents of the marina and their guests from 6 to 8 p.m. next Friday.
After that, on Sept. 29, will be the only breakfast at the marina this year sponsored by the Coast Guard Auxiliary. Plans are to have pork chops available instead of sausage.
The first two breakfasts this year were washed out by the flooding and necessary cleanup which cost the organization almost a thousand dollars.
There also will be a bilge sale of needed items, including slide projectors, anchors and other equipment. The public can bring other items and if they are not staying with them, they should mark them with the price and their name and phone number so the items or the money can be returned.
Serving will be under the tents in front of the Coast Guard Auxiliary Station if the weather is good. In case of inclement weather, they will move into in the shop area directly behind the station.