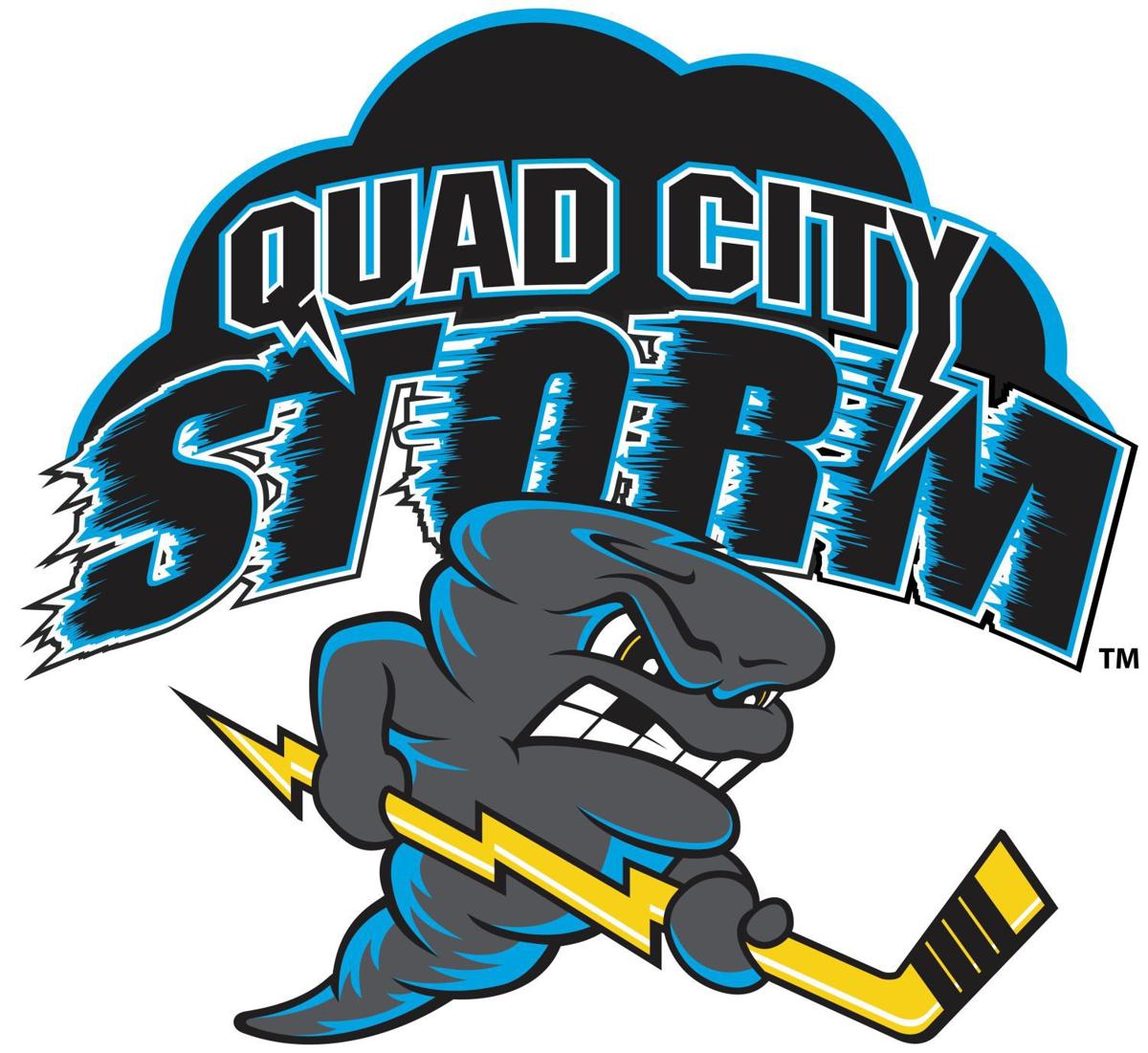 MOLINE — One line was all it took to beat the Quad City Storm Friday night.
Joseph Mizzi scored the game-winning goal 42 seconds into overtime to lead the Evansville Thunderbolts to a 5-4 comeback overtime win a night before celebrating KISS night at the TaxSlayer Center.
Mizzi had two goals and two assists while his linemates of Shayne Morrissey and Eric Salzillo combined for two more goals and five assists for 11 of Evansville's 14 points on the night.
Salzillo and Morrissey lead the Thunderbolts in points while Mizzi scored his first two professional goals after playing six games with the ECHL's Utah Grizzlies out of juniors.
"You would think that guys would actually look at the stat sheet, but they just don't know what it takes to be a professional," head coach Dave Pszenyczny said. "The stats are in there, and they don't lie. You go back to the last five games, the last 10 games and everything is broken down for you. It's just attention to detail at that point."
The Storm had a 3-1 lead in the second period before the Thunderbolts tied the game up heading into the second intermission.
Brian Rowland gave the Storm a 4-3 lead, his shot from just inside the blue line ricocheting off Evansville defenseman Frank Schumacher and into the net at 7:05 in the third period. Morrissey answered with his second goal of the game at 13:52 in the period.
Mizzi took advantage of a 2-on-1 rush in overtime, and though Storm goaltender Ryan Mulder turned away the initial shot by Salzillo, the Storm couldn't corral the puck and Salzillo found Mizzi for a one-timer to win the game.
Mulder finished with 30 saves while Braeden Ostepchuk made 41 for Evansville.
"We need to learn how to lock teams out when we're up 3-1," defenseman Dan Pszenyczny said. "Good teams find ways to win games, and right now, we're just happy with a 3-1 game and trying to hold onto it as long as you can."
You have free articles remaining.
The Storm jumped on the board with a goal from Shane Bennett 11 minutes into the game. Mizzi tied the game at 14:39, but the Storm quickly answered with a goal from Dalton Mills, his seventh of the season, at 15:36.
Dan Pszenyczny, the brother of Storm head coach Dave Pszenyczny, came out of retirement Monday and picked up an assist on the goal for his first point since Feb. 6, 2015, when he was a member of the Federal Hockey League's Dayton Demonz.
"I was so pumped up and when I saw that puck go in I was like, 'Here we go, we've got this one,'" Dan Pszenyczny said. "Some little small breakdowns here and there and we just fell over our own two feet there toward the end."
Paul Fregeau gave the Storm a 3-1 lead in his first game since being acquired from the Fayetteville Marksmen on Monday. Fregeau grabbed a pass from Vincent Beaudry out of the air and roofed a backhand past Ostepchuk at 7:41.
The Thunderbolts quickly countered, with Tommy Besinger scoring at 9:32, then Morrissey tying the game up with a one-timer at 11:35 to send the two teams into the second intermission tied 3-3.
Dan Pszenyczny, Fregeau and Rowland were all added by the Storm on Monday, and though all had a point, it wasn't necessarily the best thing for the Storm.
"I almost think that was bad for them because all of a sudden they think they're going to keep getting points," Dave Pszenyczny said. "It could have been point night if the guys wanted to stick to the system but for some reason we decide to cheat. You've got to respect the game, and unfortunately we didn't tonight. You keep a team hanging around long enough, eventually bad things will happen."
Tonight's festivities are a celebration of the Rock N' Roll Hall of Fame band KISS coming to town.
The promotions include Storm player jerseys auctioned off after the game to benefit USO of Illinois in the TaxSlayer Center's conference center.
The first 4,000 fans receive KISS masks at the door. During the game, a panoramic picture will be taken of fans holding them up at once (2nd timeout of first period).
Rhythm City Casino also is giving away 1,000 guitar-shaped LED keychains.
A Storm KISS jersey with two KISS concert tickets will be raffled off in the third period.