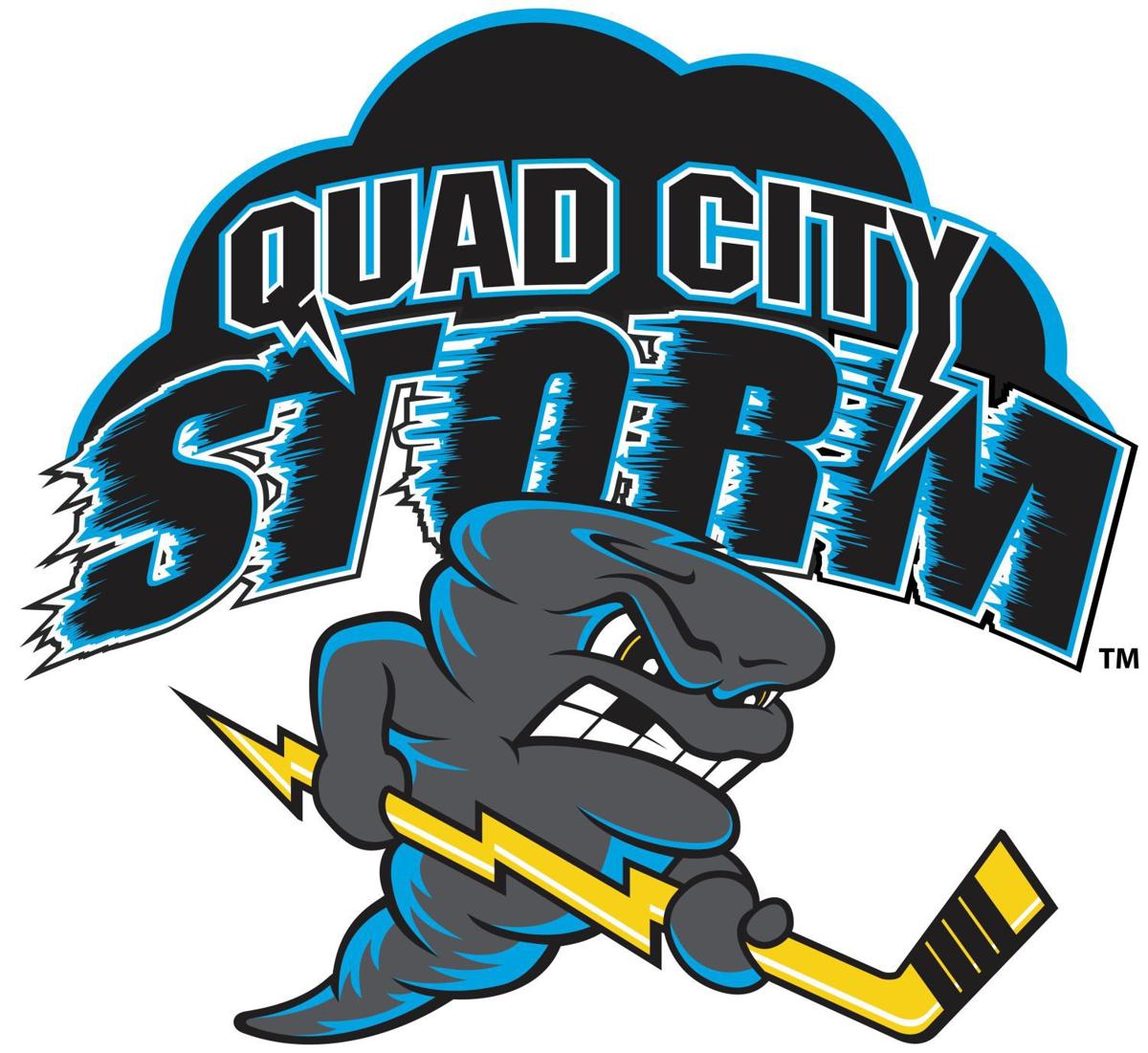 MOLINE — Dan Pszenyczny made the comment in passing during the holidays.
He hadn't played professional hockey in four years but rediscovered the itch to play and so he asked his kid brother, Dave, if there might be a spot for him on the Quad City Storm.
"I told Dave if he ever needed somebody, I'm ready to go, just give me some time to get ready," Dan Pszenyczny said. "He thought about it for a bit and called me on a random day and asked if I was ready to go."
For Dave, the Storm's coach, bringing his 37-year-old brother out of retirement wasn't much of a risk as he knew what the defenseman could bring to the team.
"I knew we were struggling on the back end and I wanted him to be a mentor back there," Dave said. "In Peoria, there's guys there that help as well but play for the team and that's what I was trying to figure out here and institute next year as well, bring in a leader on the back end and a leader on the front end."
The move might have raised some eyebrows but so far, Dan is showing his place on the team is more than just a brotherly favor. He notched an assist in his first game and though he's not ready for a regular shift, has already started to shore up the Storm's defensive zone.
"I didn't want to bring him in and be a laughingstock," Dave said. "I know he still has to work on his feet and his conditioning but at the same time, just watching him when I'm cutting video, his positioning, for being away from the game, he still has it."
Admittedly, it took Dan some time to get himself back in shape. He last played in 2015 with the Dayton Demonz in the Federal Hockey League and had been serving as an assistant coach for a junior team in Michigan.
Once the possibility of playing again became more and more of a reality, Dan knew he had to start putting in the work. He visited the Quad-Cities last month and served as an assistant coach over a weekend set of games, but knew the physical side of playing again would take the most effort.
You have free articles remaining.
"I was in the gym a lot. Whenever I came home from practice I'd be in the gym. I did about a million squats, really worked on my legs because I knew my legs would be the first things to go," Dan said. "I hopped into drills during practices just to get my speed back, but going from juniors to pro, the speed is so much different, the puck moves so much more and the players think a lot different. That first game was more get my toe in the water type of thing."
This isn't Dan's first time playing in the Quad-Cities. He remembers playing against the Quad City Mallards while with the Flint Generals in the 2003-04 season and he was a Mallard for 17 games during the 2005-06 season.
His familiarity with the area made coming back that much easier.
"It was an amazing experience, the fans here are great, they really support the team here," Dan said. "It's kind of like a second home I always wanted to come back to. With this opportunity, it was a no-brainer for me."
Dave is in his first year as head coach and the extra help has been appreciated. He also hopes his brother can help be a mentor to a defensive corps that is roughly 10 years younger than him.
"I think Dan's game is simple. He makes a really good first pass and that's what I try to tell these guys," Dave said. "As a defenseman, with the system that I run, you're going to be able to generate points, you shouldn't have to force anything. It's just making that breakout pass ... it creates so much and lets you start your attack on the offense.
"With him, he just makes the game look easy."
Three years separate the two brothers, but they're close. They last played together in 2001 with the Capital Centre Pride in the North American Hockey League and hockey has always been the connecting tissue.
Now, the dynamic has changed somewhat, with the younger brother coaching the older one. It's made for some interesting interactions at times, but Dan knows at the end of the day, it's his brother's show.
"I'm in the mindset of I'm the player, he's the coach, he does his business and I do my business," Dan said. "Once we get away from the rink, it's family again, we talk about what we need to work on, what he sees, what I see, what I need to work on to become a better player. It's been interesting at first but I think we've found our comfort zone between coach and player and brother and brother."