For some people, winning just seems to come easily. Does it really? No, it comes through hard work and, most importantly, through an attitude.
Exactly how does one pick up that attitude? That appears to be a question that really cannot be answered.
Rock Island boys' basketball coach Thom Sigel has seen what a winner is and he wishes he knew how or why Chasson Randle has become a true winner.
"I guess it is hard to answer why he is who he is," Sigel said. "If I had that answer, more people would be like him.
"If we knew what makes him tick or how he gets the most out of himself and those around him, all of our players would be great. That's what makes him great."
Not including youth, junior high and summer AAU championships, Randle has won eight championships in the last 10 years. It all started in 2009 as part of Team USA when it won the U16 FIBA Americas title.
He won the FIBA U17 World Championship the next year and then led the Rock Island Rocks in the 2011 IHSA Class 3A state title, the school's first-ever boys' basketball state championship.
Two NIT championships at Stanford followed. Then, he added three championships over two seasons in Europe.
Last Tuesday, Randle finally had his dream come true. After three short stints in the NBA, he earned his first full contract worth $975,824 per year for the Washington Wizards. For those who wonder, that would equate to a two-week paycheck of $37,532.
Where did it start?
Randle believes his basketball mindset and winning attitude started all the way back at the Rock Island-Milan Basketball Association (RIMBA) as a grade-schooler.
"I learned the winning attitude at a young age, all the way back to RIMBA teams," he said. "You learned how to play the game the right way, starting with the fundamentals. Then, I learned a lot on my two Team USA appearances in U16 and U17. I learned about being a good teammate.
"Winning is just an attitude I have. Winning is my only goal. The stat sheet at the end of the night is only good if the team wins the game. The way I look at it, when the team wins everyone wins and gets to where they want to go."
Sigel believes it started long before RIMBA. He gives a lot of the credit to Randle's parents, Willie and Gwen Randle. A solid family home and a belief that doing things the right way were huge.
"I would say it starts with his parents and how they brought him up," Sigel said. "Chasson has always had a great work ethic, humility and his faith. Then, he has an ornate drive to take those lessons he learned at home and his abilities to make the most of every situation.
"I have never told this story publicly but when he was in second grade he was in our Runnin' Rocks camp on a team with my son, Trey, who was just thrilled his team won the championship. I told my wife, Alicia, that team won because of a kid named Chasson. Something about him told me this kid was special."
The next step
As a freshman, Randle spent a good part of the first half of his first high-school season on the sophomore team. Midway through the season Sigel gave Randle a shot to play in a junior varsity game against Moline. That evening was the last time the school's all-time boys' leader in scoring and rebounding would play anything but a varsity game.
"He showed his competitive spirit," Sigel said, "You saw then he was motivated. He knew that playing Moline meant something more. We called him in the next day and asked him if he wanted to start that Friday at Moline in his first varsity game. He proved that night he was more than ready for the varsity."
Randle chose Stanford to continue his education and basketball career. He became the school's all-time scoring leader en route to winning NIT championships as a freshman and senior. He also helped the Cardinal reach the NCAA Sweet 16 in 2014, including a big game in an upset of Kansas.
His dream was within reach but always seemed to slip away. The 2016 NBA Draft came and went without Randle's name being called. He didn't give up. Instead, he worked his way into the New York Knicks training camp and was a standout in the NBA Summer League before suffering an eye injury late in summer play.
He had two short NBA stints — one with the Knicks and one with the Philadelphia 76ers — while dominating in the NBA D-League.
He spent 2016-17 in the Czech Republic, leading his team to the Czech League championships. The following season, he went to European kingpin Real Madrid and, as a reserve, he was part of two more championships.
The right guy
This past summer, Randle took a phone call that might wind up being the one for which he has always been waiting.
Washington Wizards head coach Scott Brooks offered Randle a spot on the team's NBA Summer League roster with nothing more than a chance and most likely a spot on the G-League (formerly the D-League) roster.
"I am really grateful to have him as a coach," Randle said of Brooks. "He wants me to be the player I want to be.
"One of the first things we talked about when he called me this summer was his recognition of the struggle it has been and how he had the same thing. His talks about playing in the CBA and playing in the Quad-Cities against the Thunder is an inspiration for me."
Brooks knew the road Randle had been travelling and he wanted to see what Randle was all about. Randle did start the season with the Capital City Go-Go's G-League roster.
He had a short call-up to the Wizards. Randle never saw playing time but Brooks came to understand what he had.
"We brought him up earlier and sometimes you don't realize why you're being brought up because you've got so many other things on your mind and you're trying to be that perfect player," Brooks said. "I was watching the things he did when he didn't think I was watching and he earned this.
"He has a great disposition and the bottom line, as one of my coaches told me, 'You can judge a player two ways; he is either a winner or or he is a loser.' It is pretty harsh judging people but he is a winner."
Finally, it happens
Randle got a second call-up last month and was getting a few minutes of playing time. Then, NBA All-Star John Wall was diagnosed with an ankle injury which would end his season. All of a sudden, Randle became a key part of the Wizards bench and his minutes went up.
Currently, Randle is averaging 15.2 minutes and 6.2 points per game as the team's second-group point guard.
He knew, as the days moved on, his chances to stay with the Wizards for the remainder of the season were growing. Under NBA rules, if he was still on the roster through Jan. 7 his contract would become a full contract, meaning he would get paid the remainder of the season.
That happened a week ago.
"I wasn't feeling worried because I've been through it before, twice in 2016-17 and then earlier this year," Randle said. "The only thing I could do was stay in the present and let the cards fall where they may.
"I actually thought I had to wait until January 10th and it was actually the 7th. It was just another day for me but that news was really special. I talked to my agent and he told me 'I think you're good.' Then, once I knew it was for sure I called my dad but he already knew from social media."
His coach seemed to be almost as thrilled as Randle, probably because he knew what it means to have gone through the minor leagues to get to the NBA.
"I hope, as obviously he hopes, this is a start to a decade-long NBA career," Brooks said. "He's the right fiber for every NBA team. You win with guys with that DNA. He plays hard, he plays for his team and he celebrates his team.
"He chases loose balls; he did it in our shooting drill. I've only seen a few guys who have done that. He's a winner and you want winners on your team. He has earned this. I am proud of him and I liked how he prepared for this."
What now?
At Rock Island High School, the team needed Randle to be great. At Stanford, Randle needed to be great. In the D-League and G-League, Randle had to be great.
For the Washington Wizards, Randle needs to play his part.
That is where he learned so much during his stints with Team USA in 2009 and '10, as well as this year playing in four games with the Team USA World Cup Qualifying squad.
"At the NBA level, they pay good money to make shots and shoot it 20 times," he said. "My job is to get the ball to those guys. They want me to do the little things, the things most people don't see see on the stat sheet.
"My job here is to run the second unit and either increase the lead or take down the deficit. I have embraced my spot. I have been given a great responsibility to quarterback the second unit."
There is no guarantee he will even end this season on the Washington roster. He can be sent down to the Go-Go's at any point (he'll still get his NBA salary), so there is no reason to start thinking about next season.
Randle understands professional sports and how he has to handle the future.
"I'm not sure what the Wizards think about me for the future," Randle said. "All I do is take it a day at a time. (Last Thursday) was my off day so I went to the practice facility and did some work, went and got some groceries and started thinking about our next game.
"I can only control what I can control and that means I just have to play hard and smart every night."
And continue to be a winner.
Chasson Randle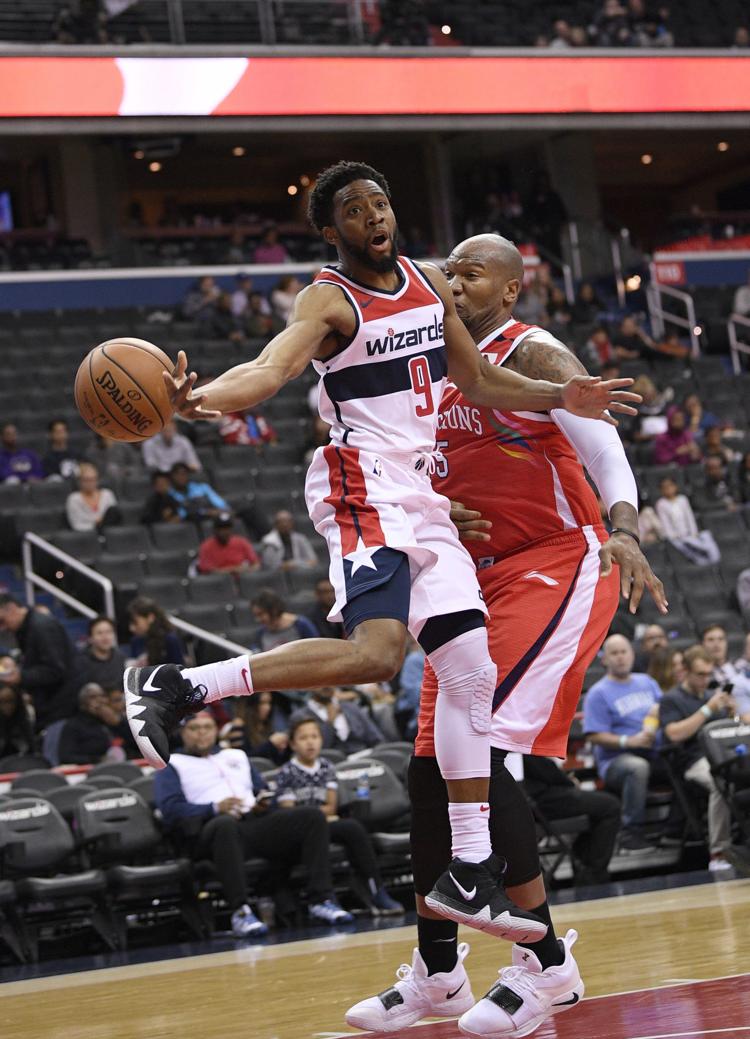 Chasson's Dream Big Youth Camp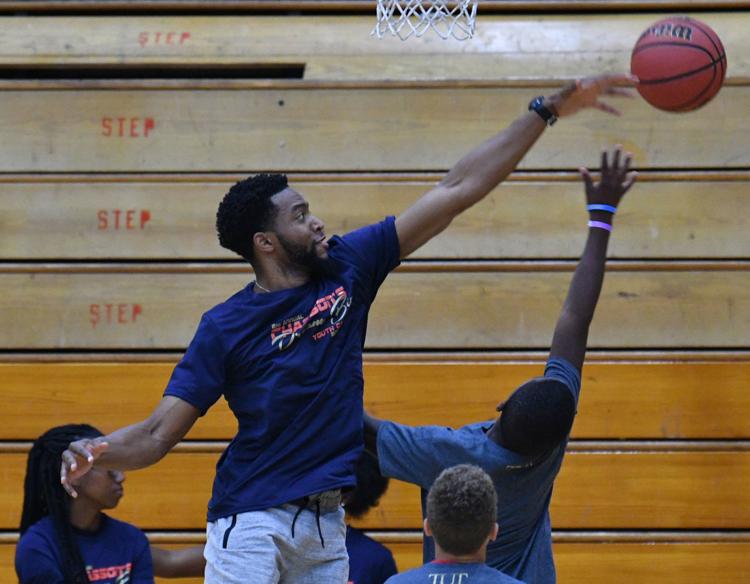 Chasson's Dream Big Youth Camp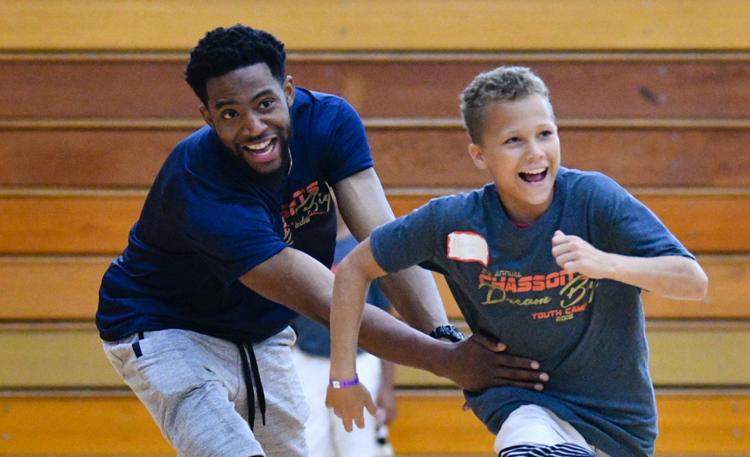 070118-randlecamp-009a.jpg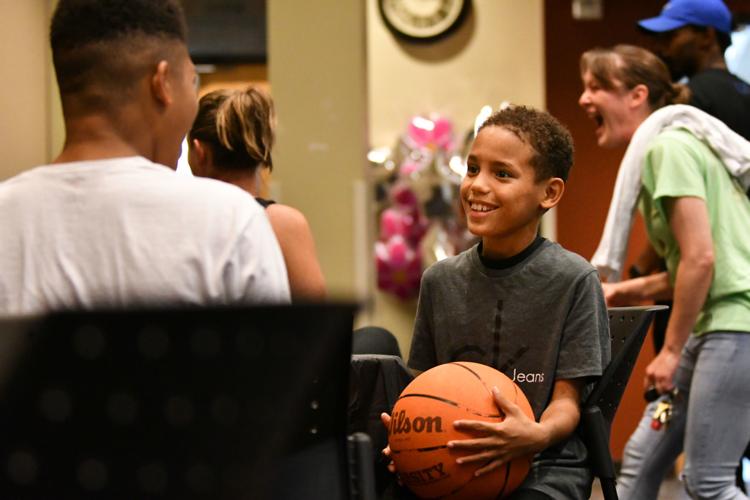 070118-randlecamp-002a.jpg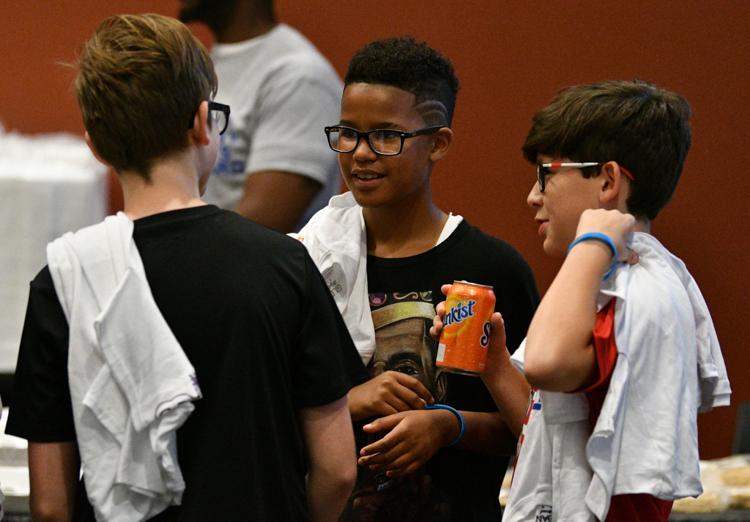 070118-randlecamp-003a.jpg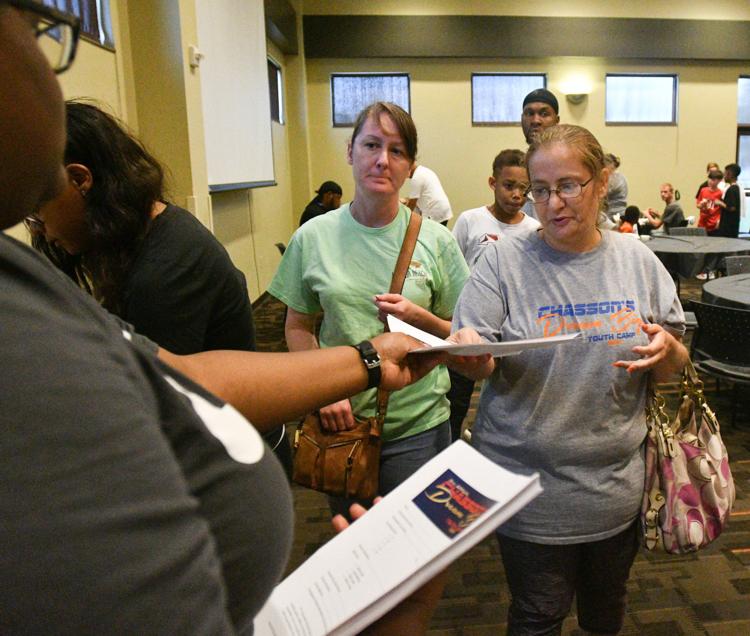 Chasson Randle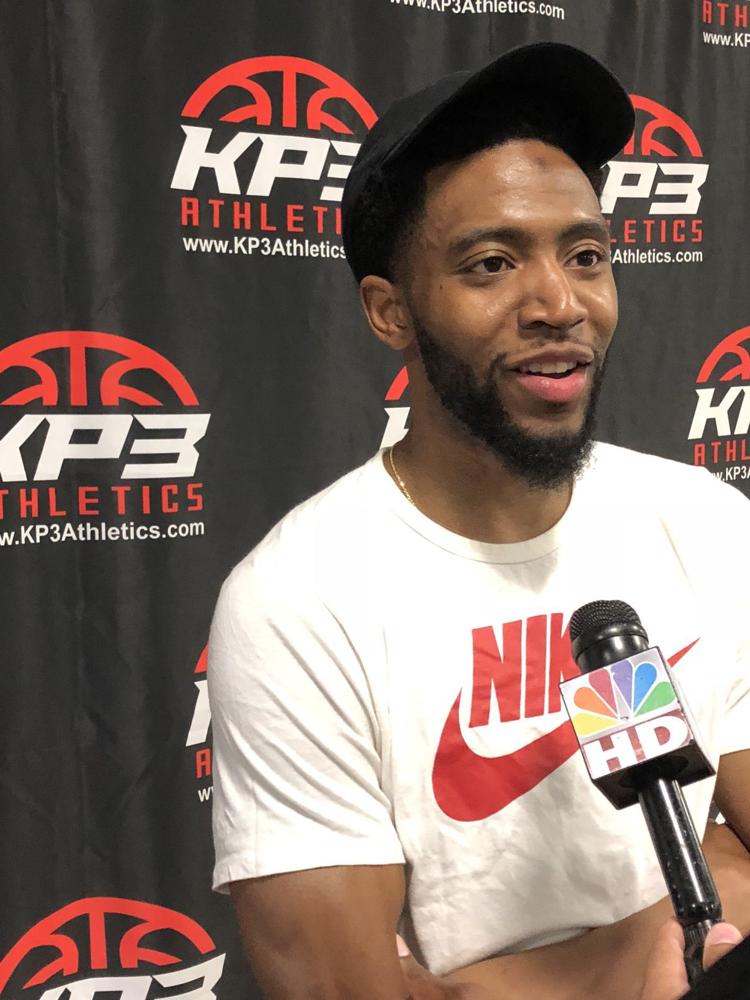 Chasson's Dream Big Youth Camp Friday, June 9, 2017..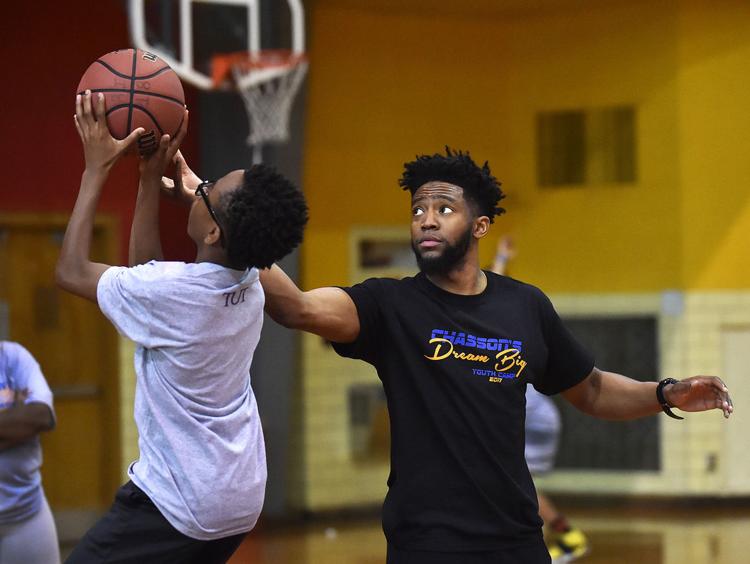 061618-chasson-032a.jpg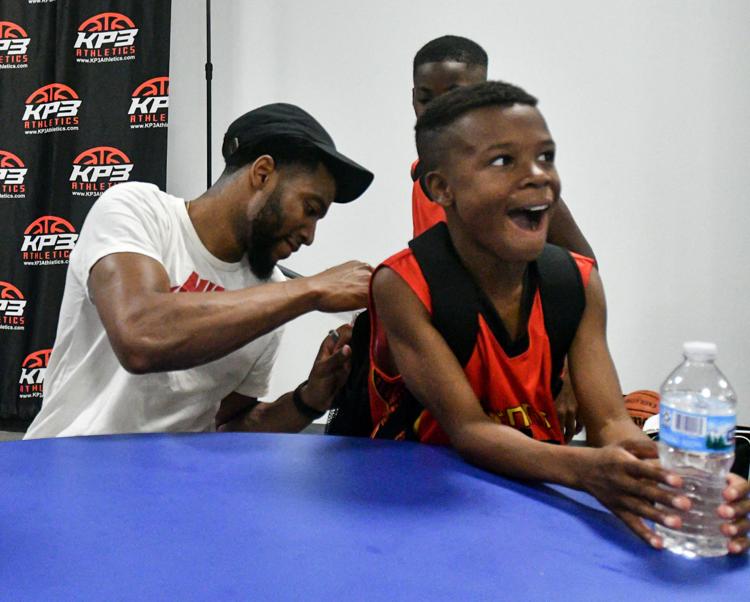 061618-chasson-034a.jpg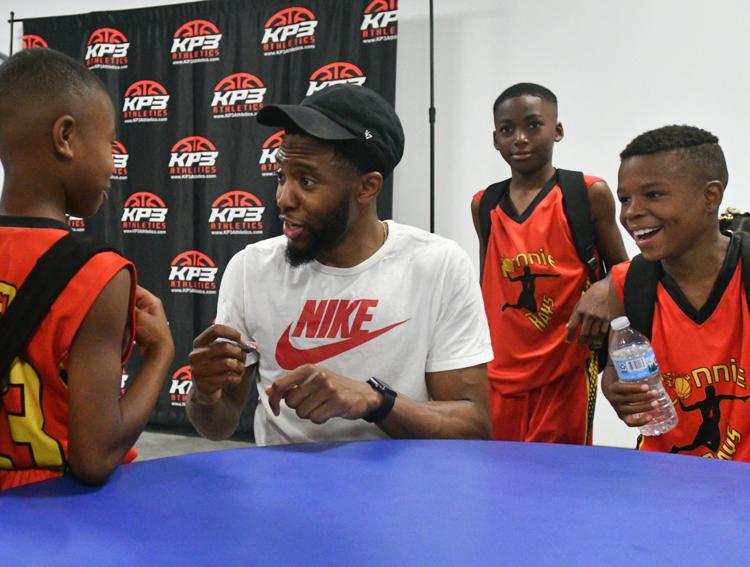 061618-chasson-037a.jpg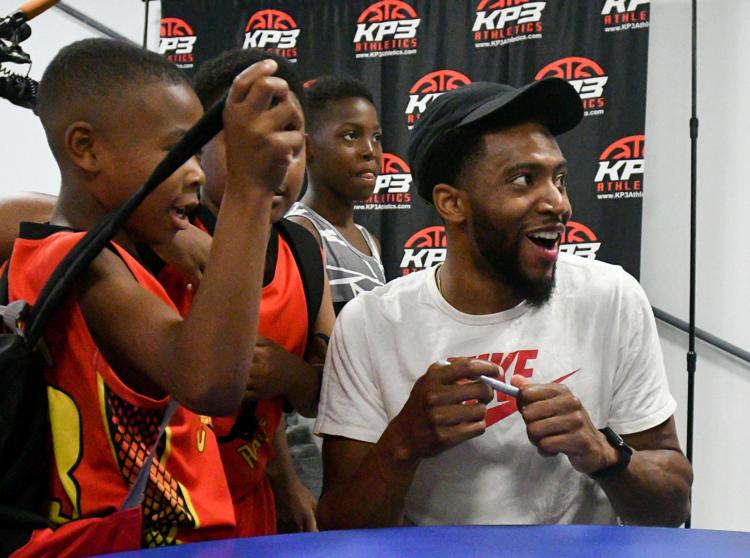 061618-chasson-014a.jpg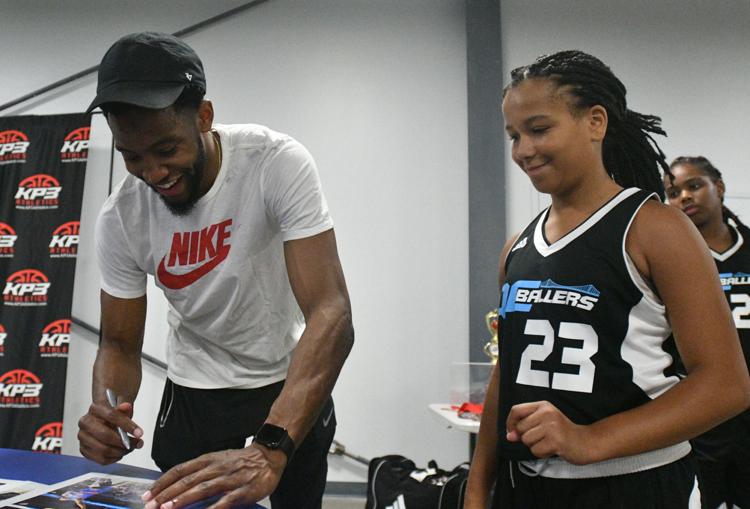 061618-chasson-002a.jpg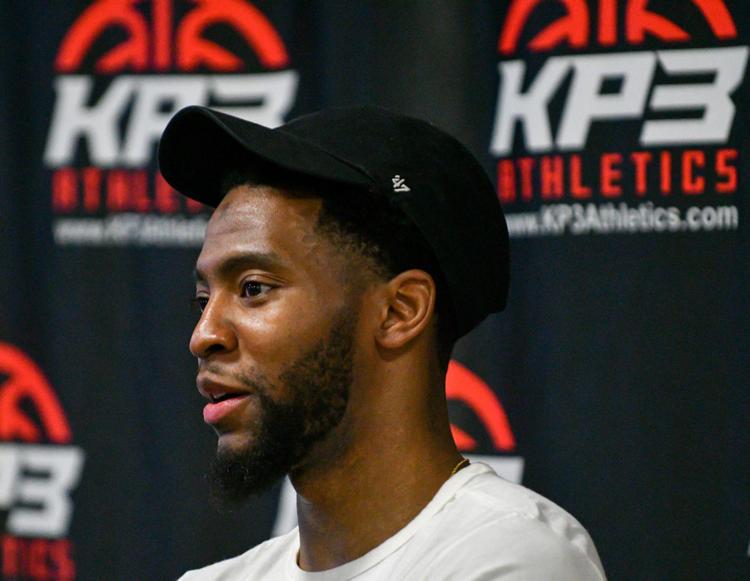 033018-puresweat-010a.jpg
033018-puresweat-033a.jpg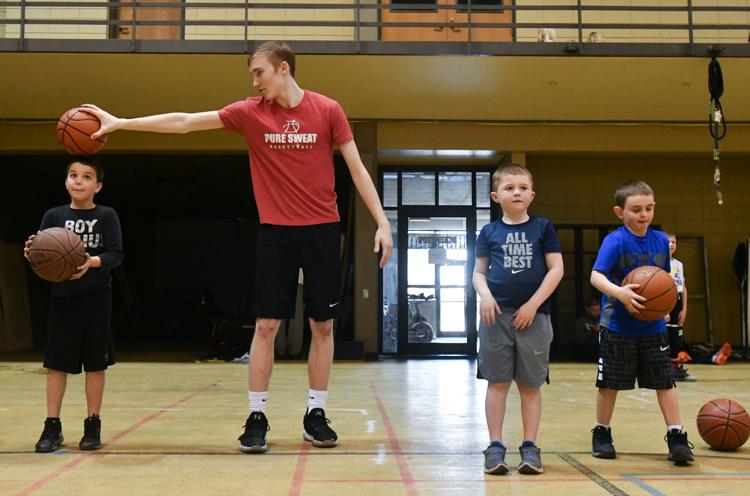 Progress: Jordan Delp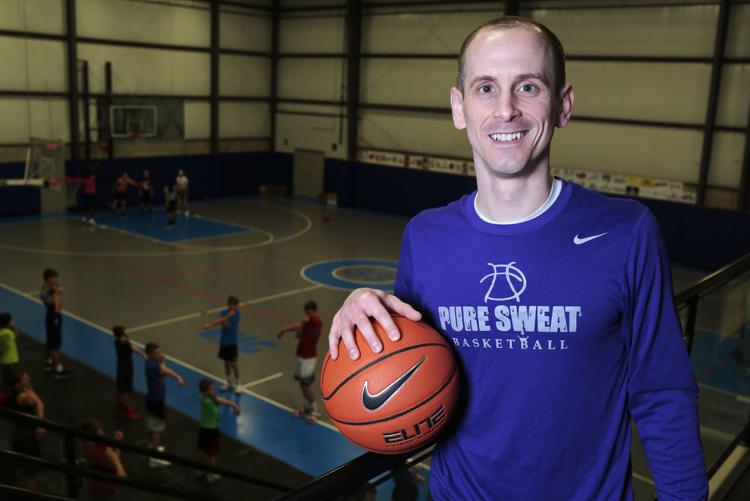 2017-sports-randle.jpg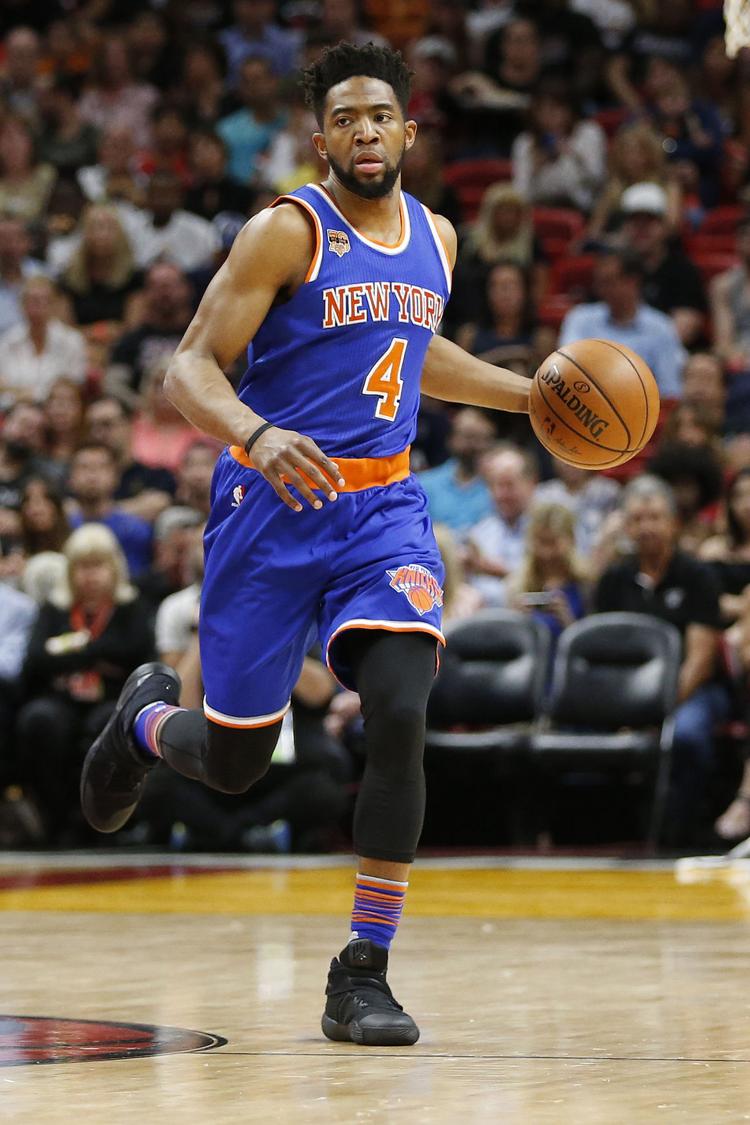 A 'Real' deal for Randle: Rock Island grad signs with elite team in Madrid
Knicks' Randle gives back to Rock Island with a free camp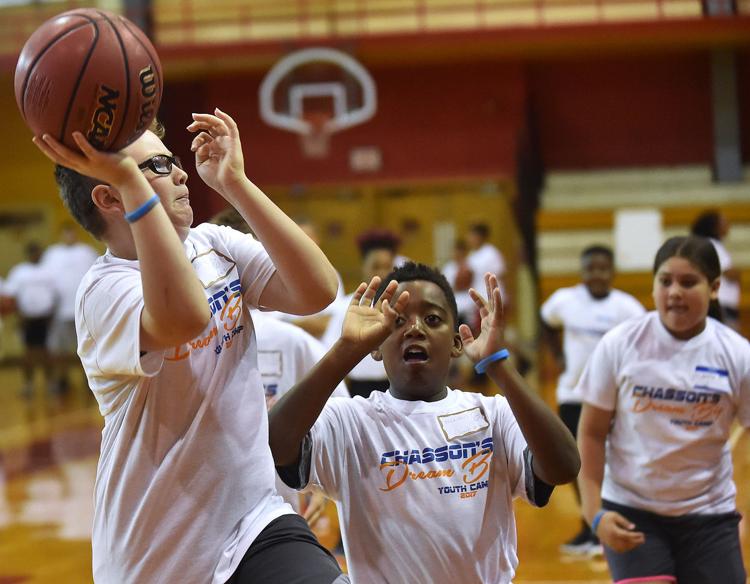 Knicks' Randle gives back to Rock Island with a free camp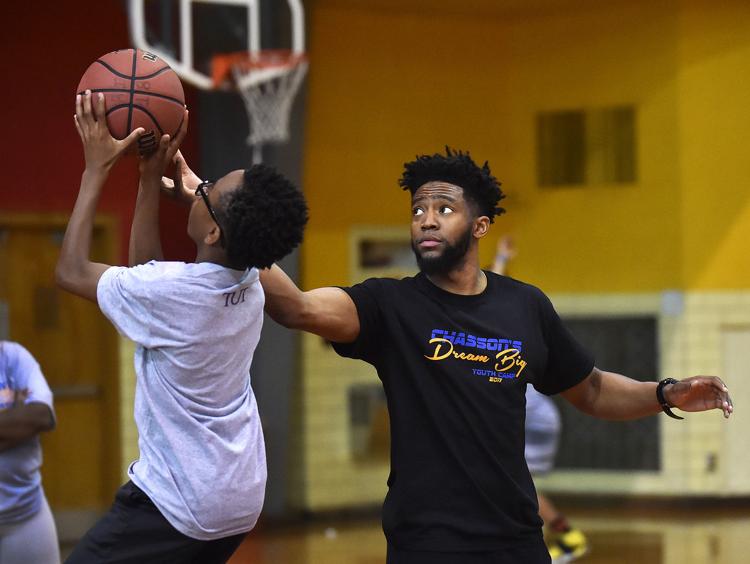 Randle: You have to be ready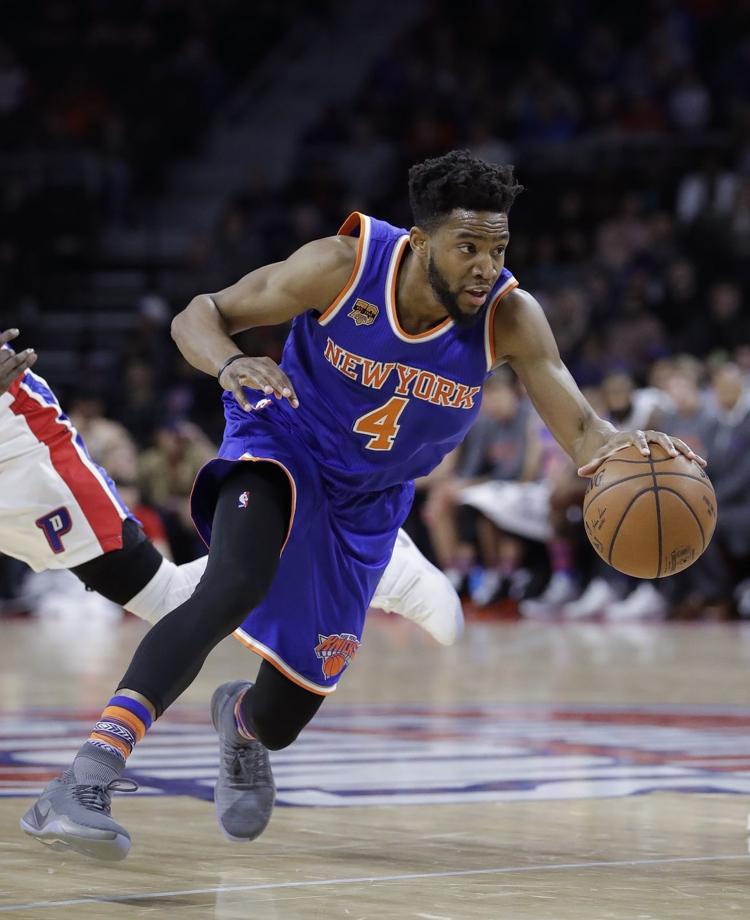 RI grad giving back to community with camp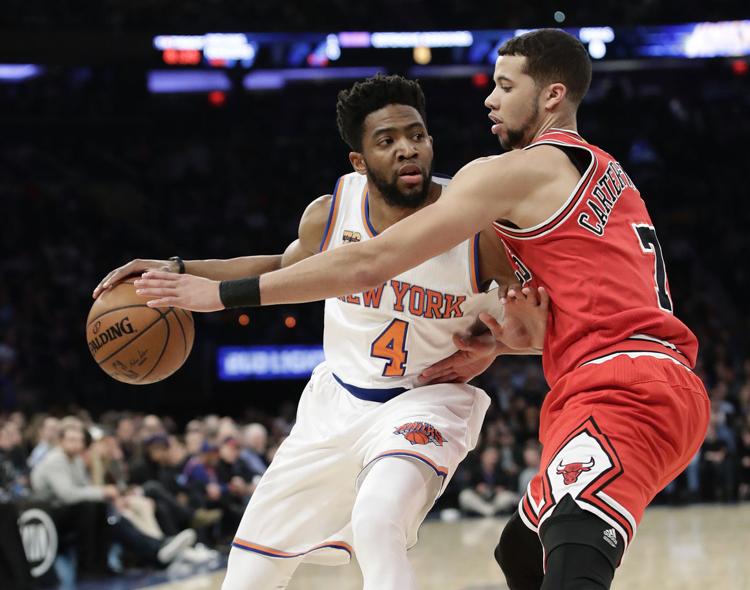 Randle sparks Knicks comeback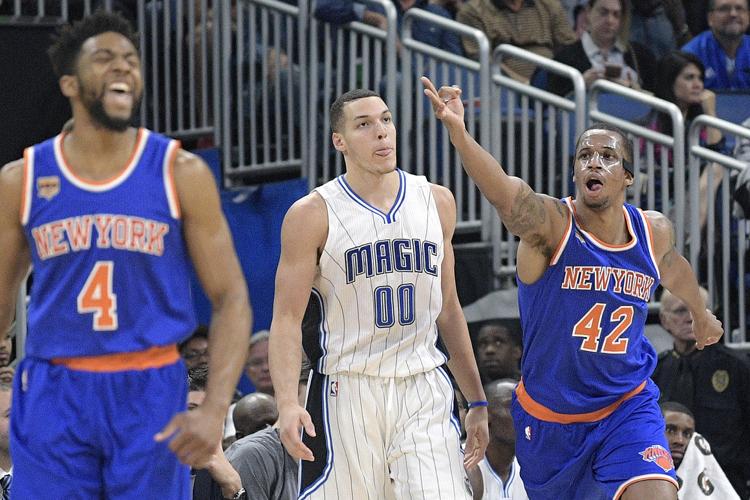 Randle agrees to deal with the Knicks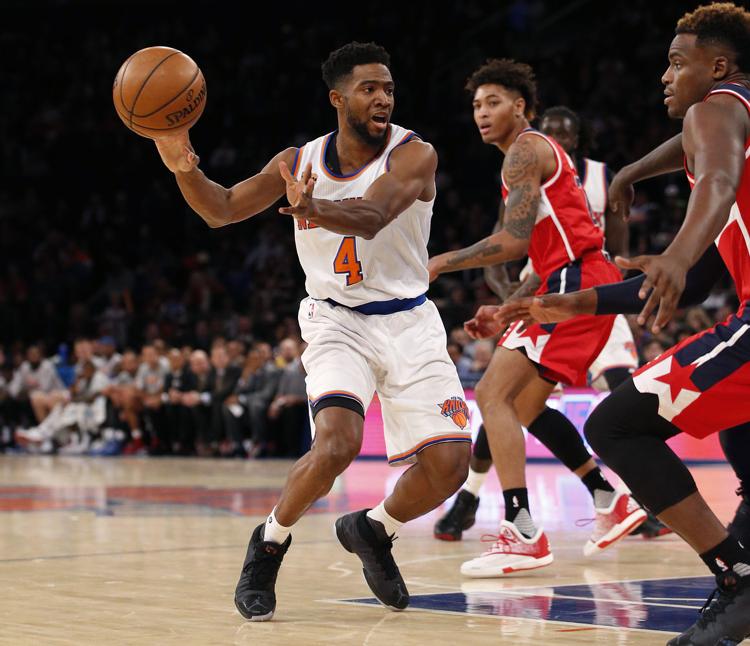 RI grad Randle, 76ers sign three-year deal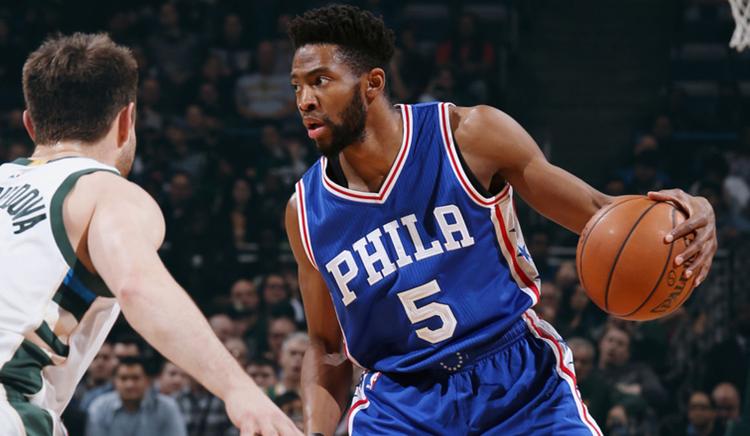 Randle's play well worth the Milwaukee trip for Q-C fans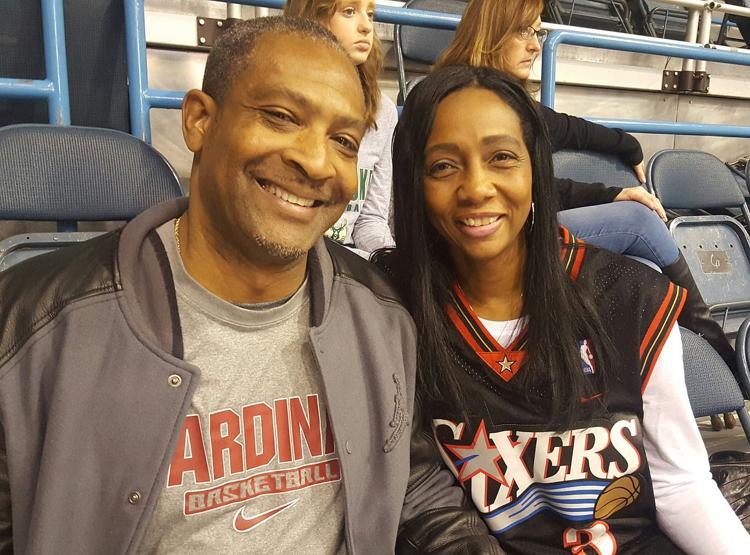 Report: Randle to sign three-year deal with 76ers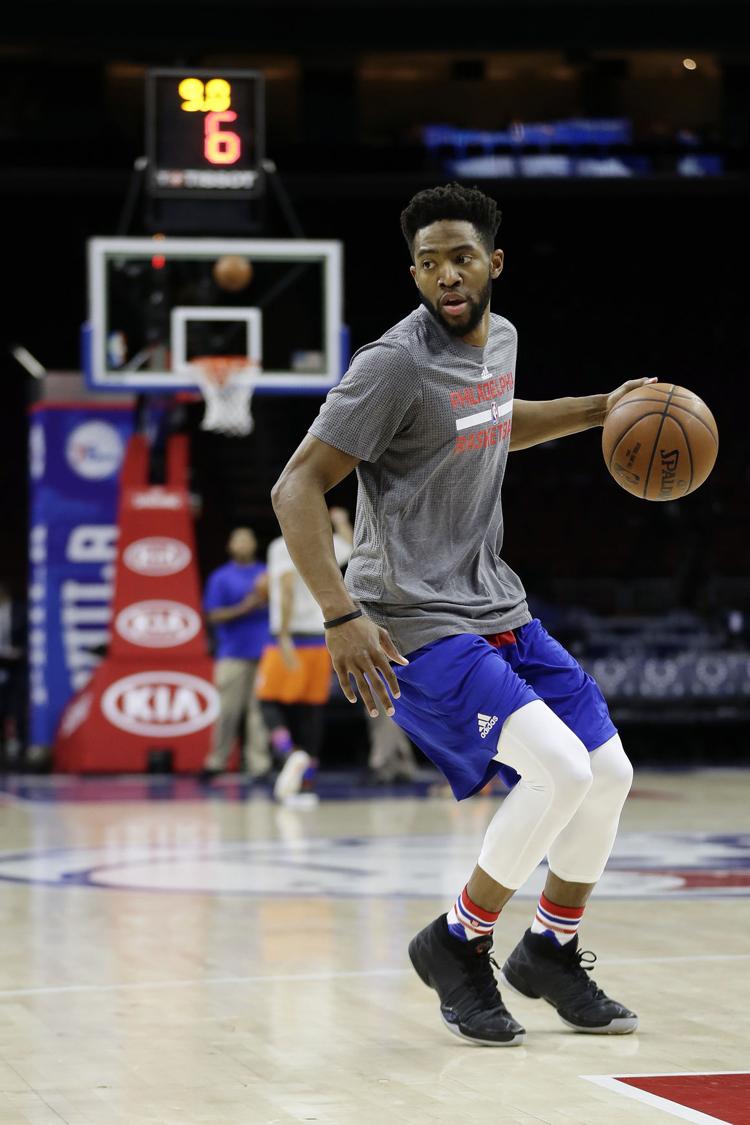 RI's Randle gets second 10-day deal with NBA's 76ers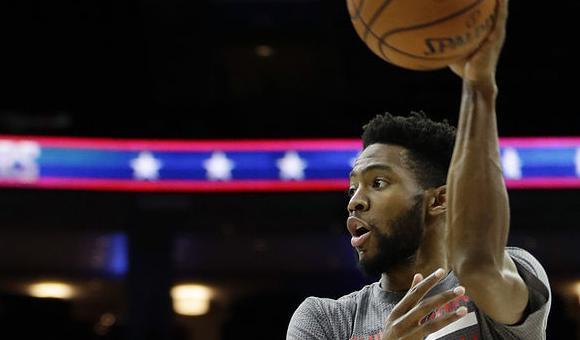 From the Q-C to the NBA: Randle to sign with 76ers today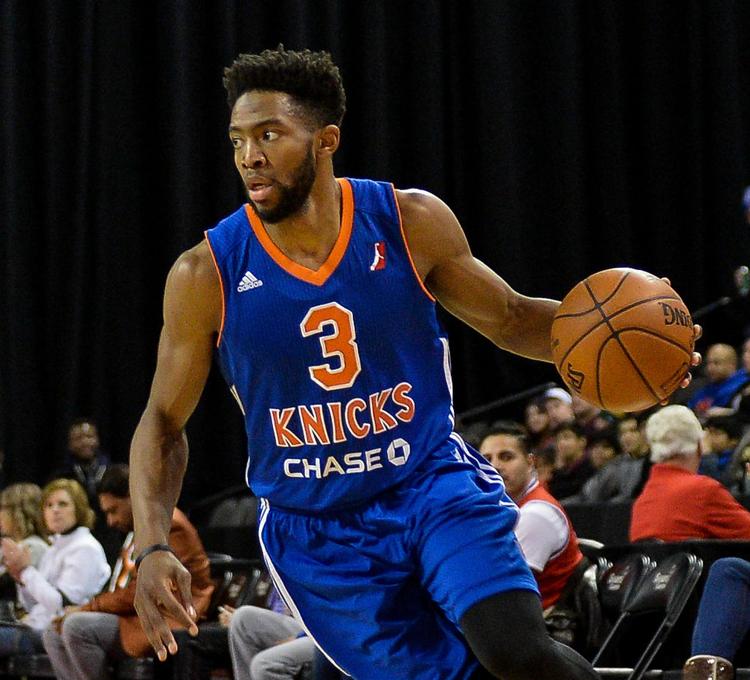 Report: Randle signs 10-day contract with 76ers
Randle to play in Chicago area tonight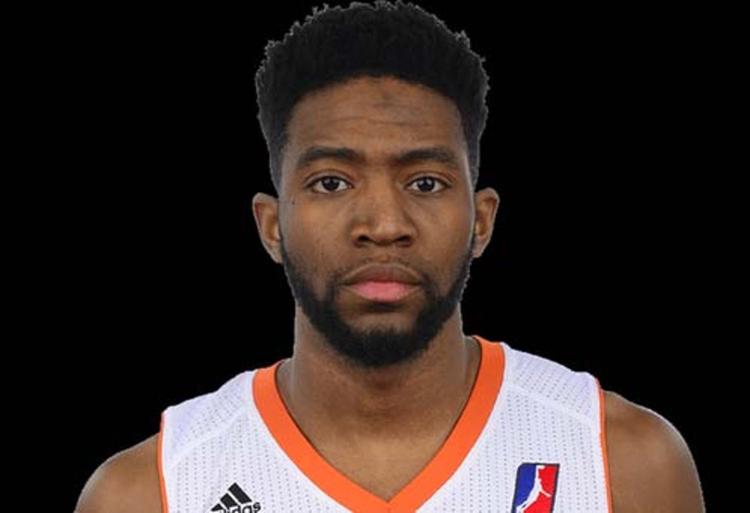 Report: Randle set to work out for the 76ers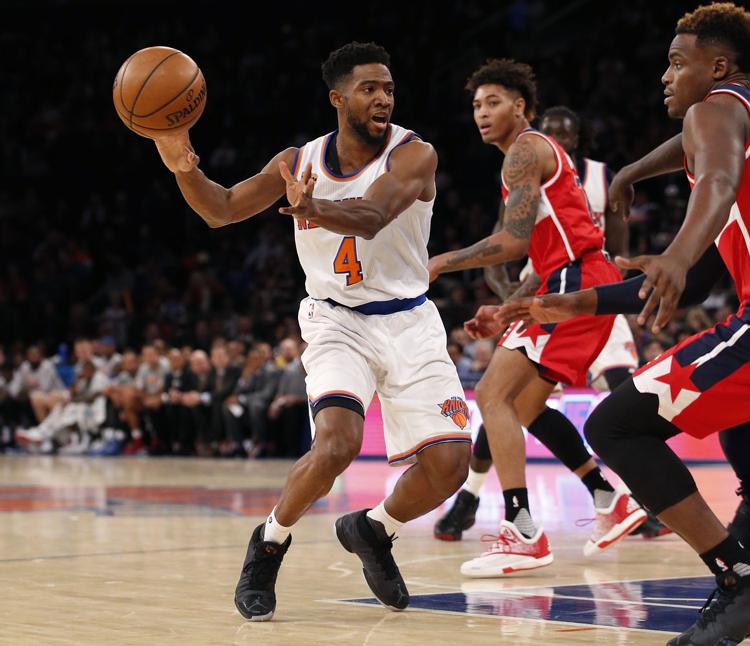 Nets Knicks Basketball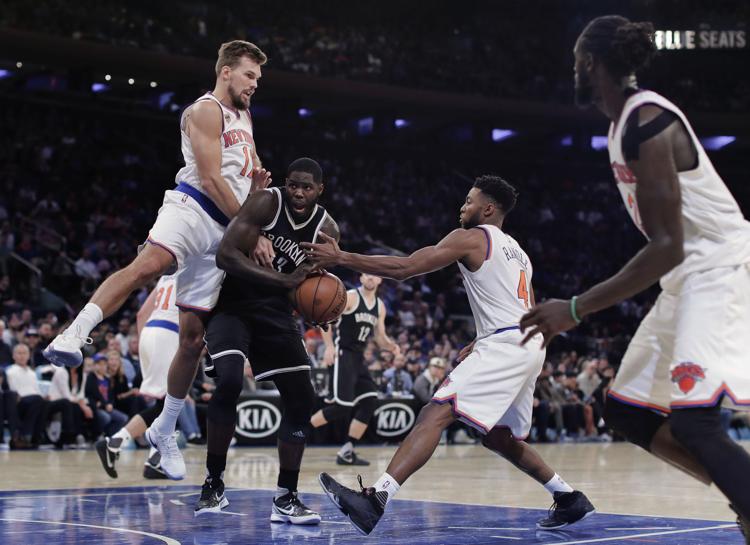 Randle ready for first NBA training camp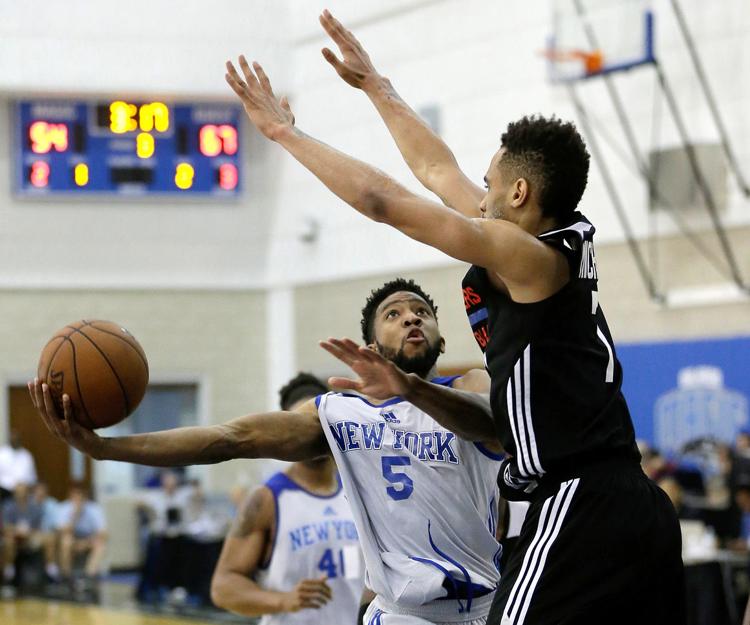 Randle gets start with Knicks, scores 17 points in loss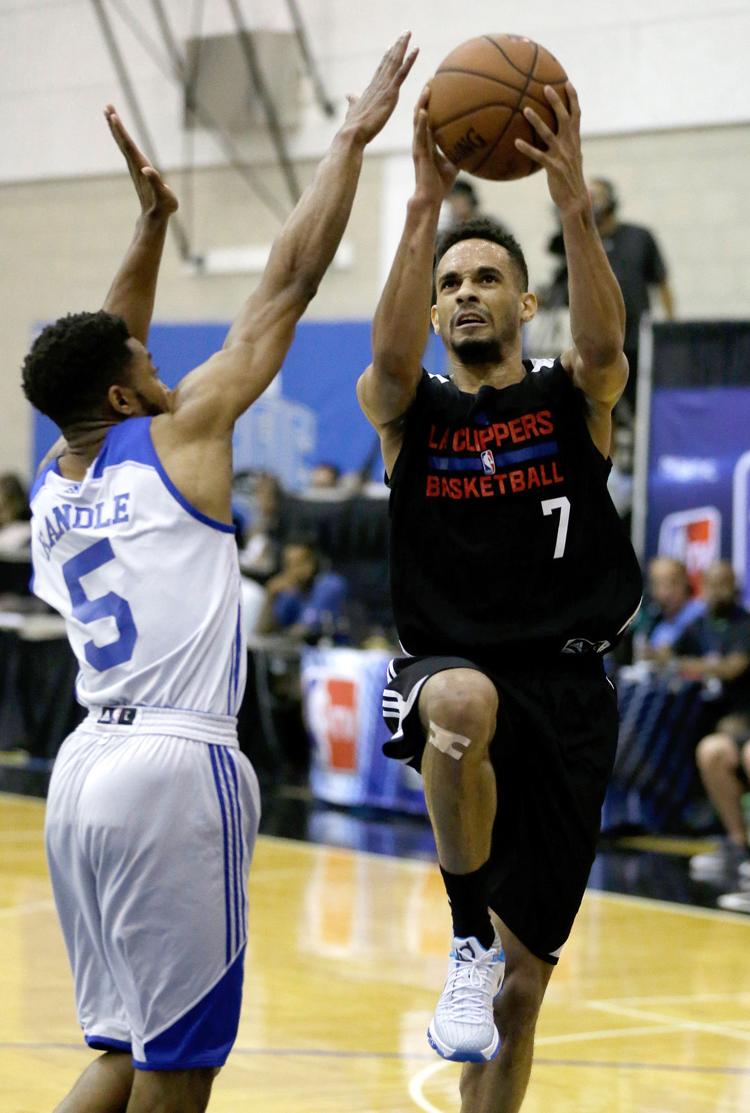 Randle gets shot with Knicks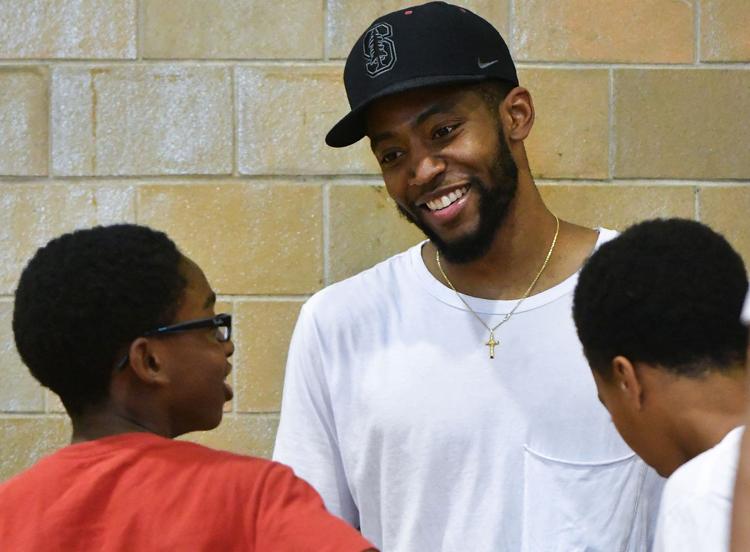 Randle staying steady with Cez-Nymburk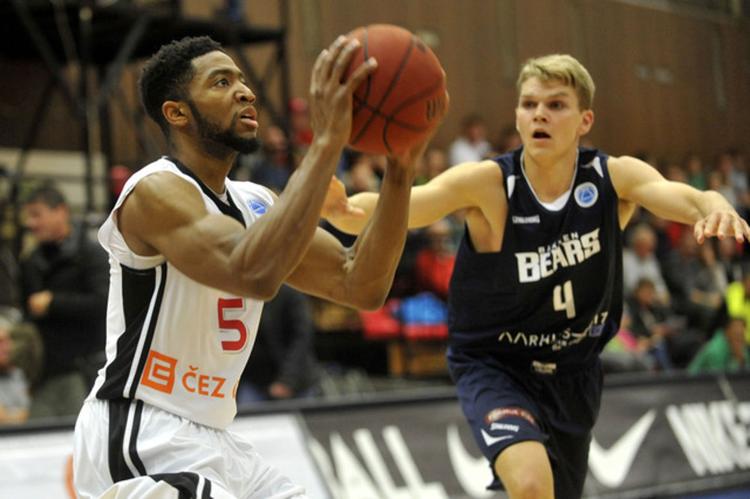 Rocky's Randle putting up good numbers for CEZ-Nymburk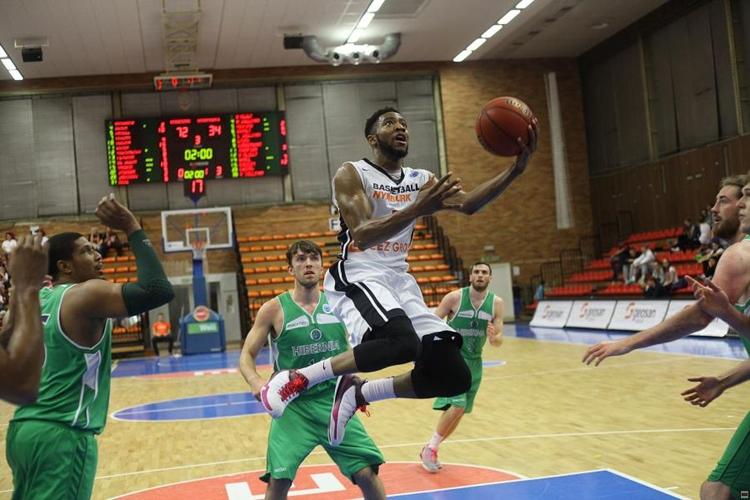 Grumpy pups, Bill Murray, state championships part of 2015 highlights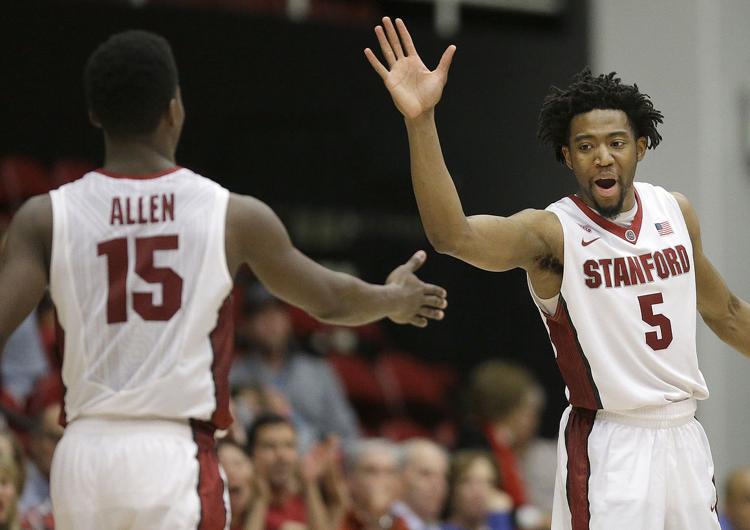 History of the Genesis Shootout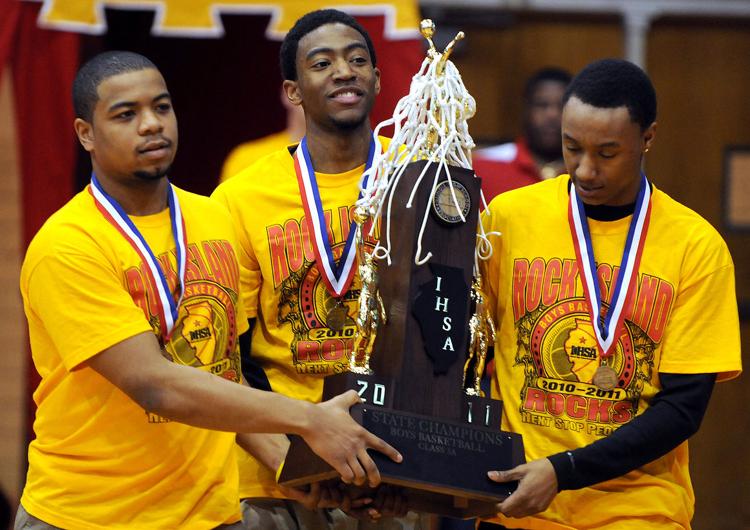 Randle ready 'to prove' himself in the Czech Republic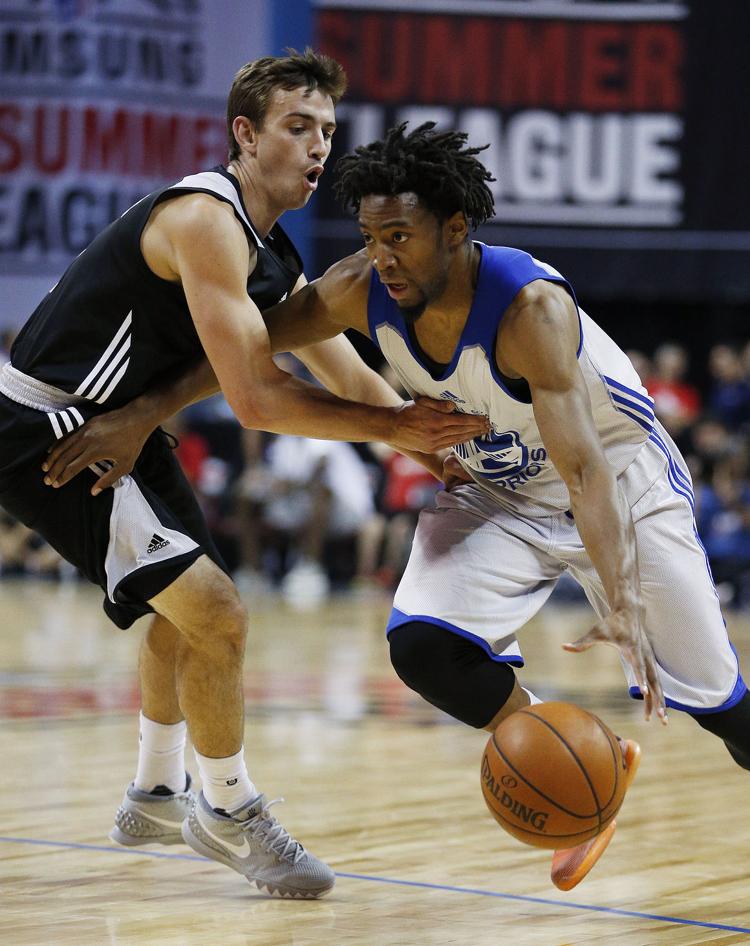 Randle scores nine points in Golden State win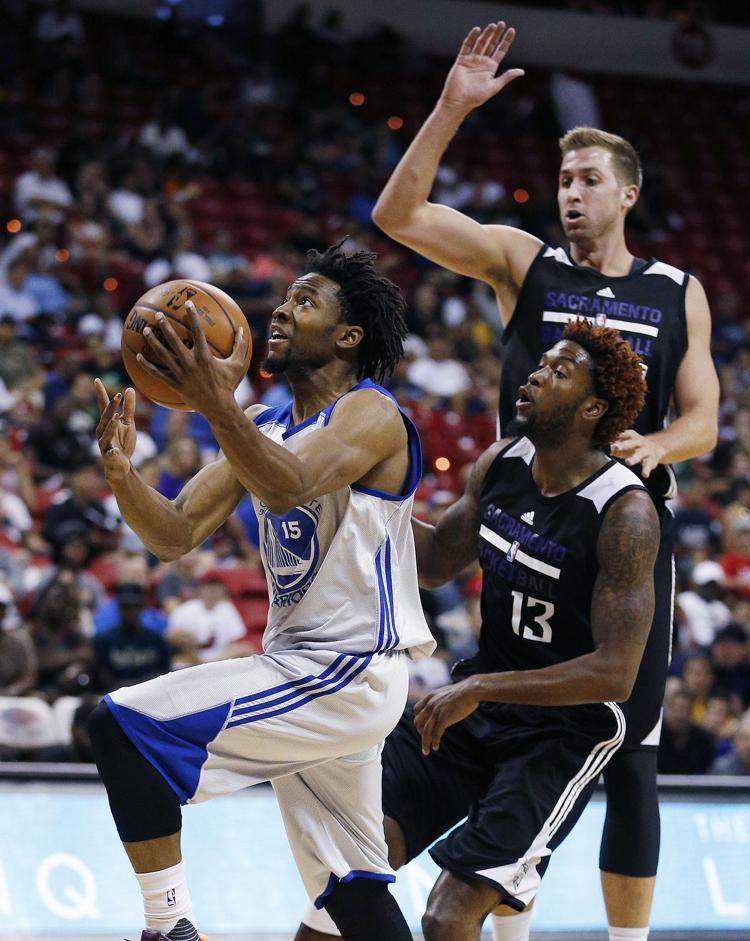 Randle 'grateful and thankful' for opportunity with the Warriors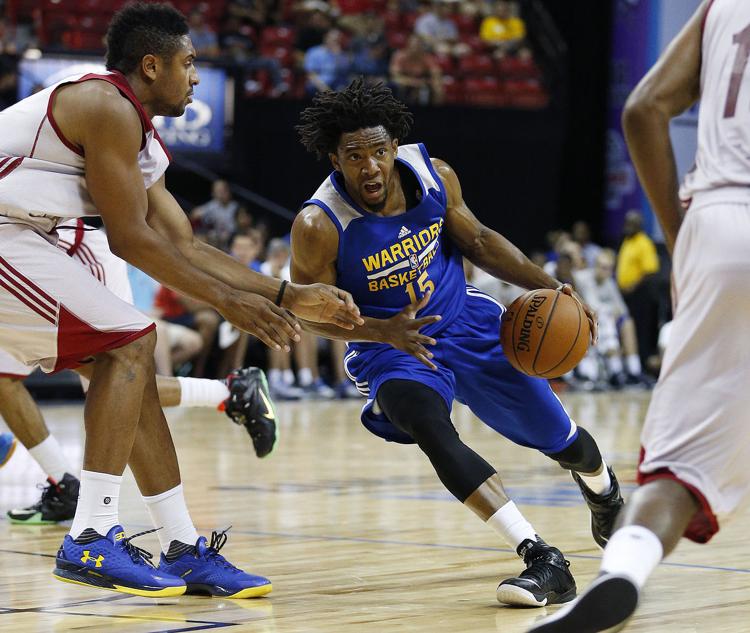 RI's Randle adds impressive Pac-12 honor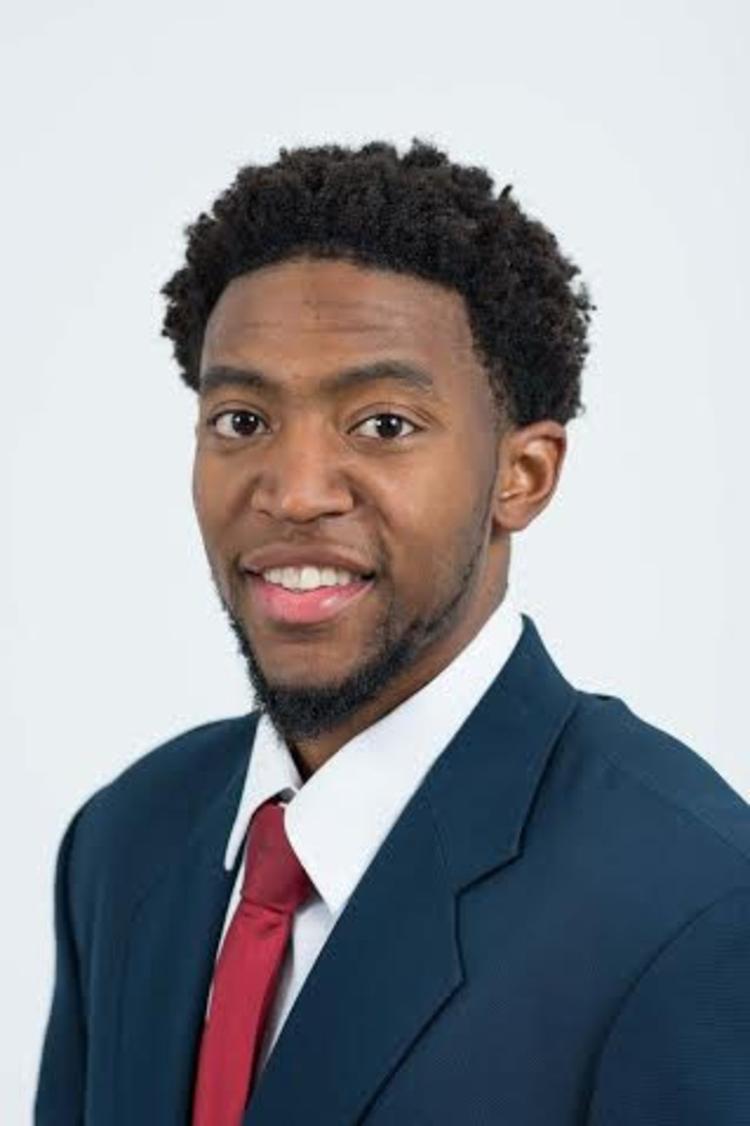 NBA champs sign Randle: Rock Island graduate signs free-agent deal with Golden State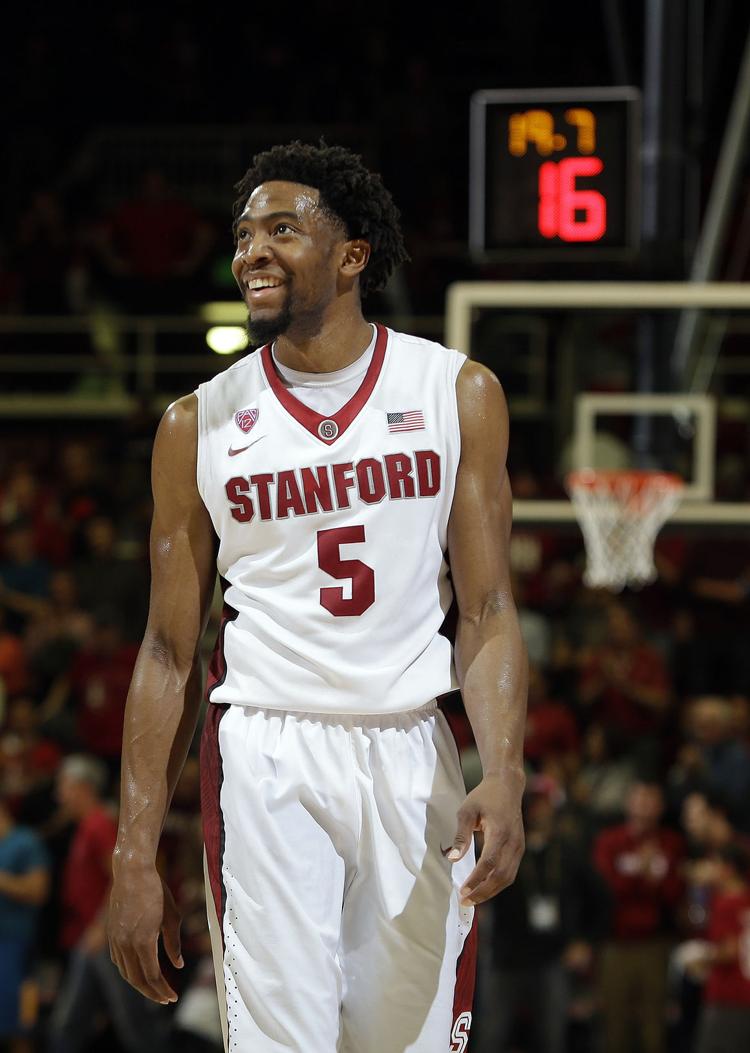 RI grad Randle not drafted, moves forward as free agent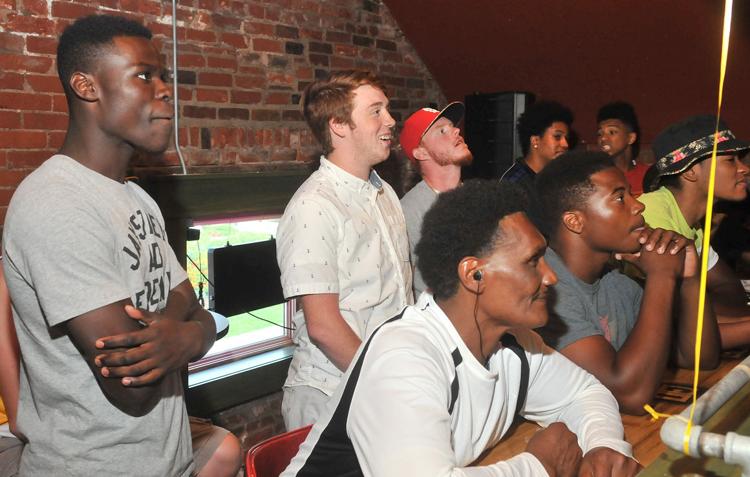 Former RI teammates organizes Randle watch party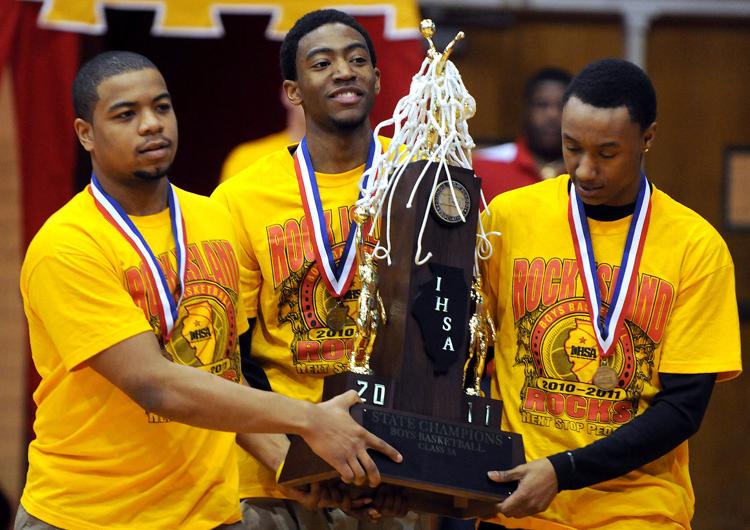 Randle getting NBA interest, but will he get drafted?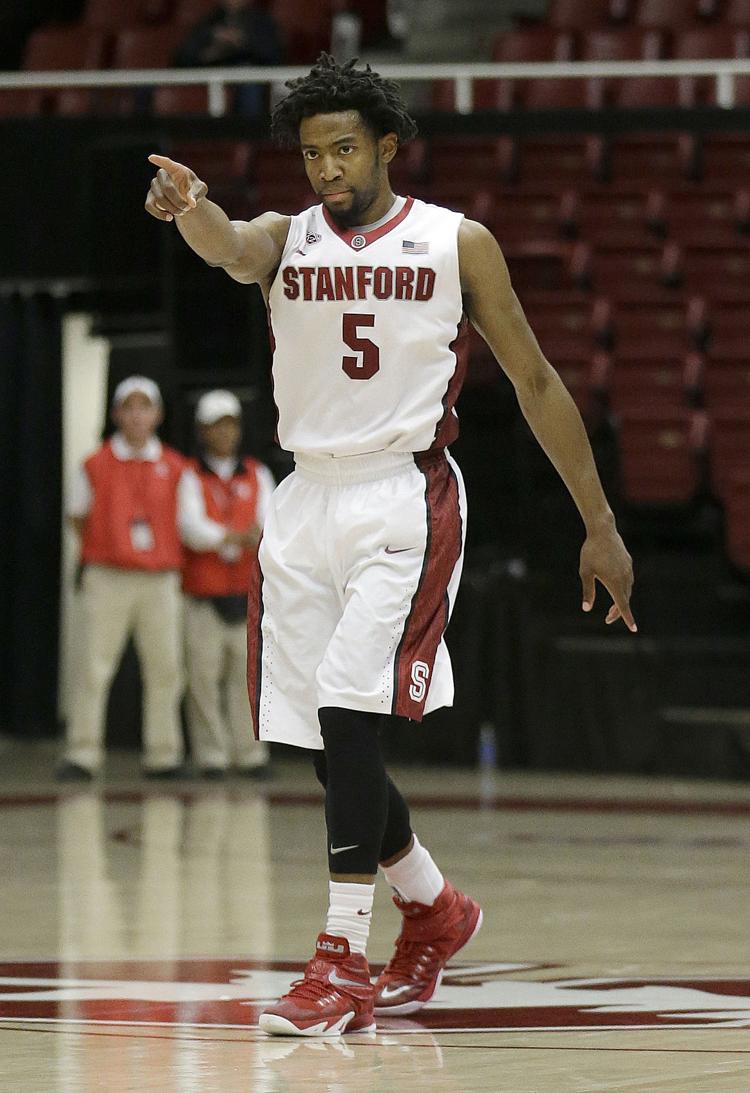 With NBA combine behind him, Randle ready for more work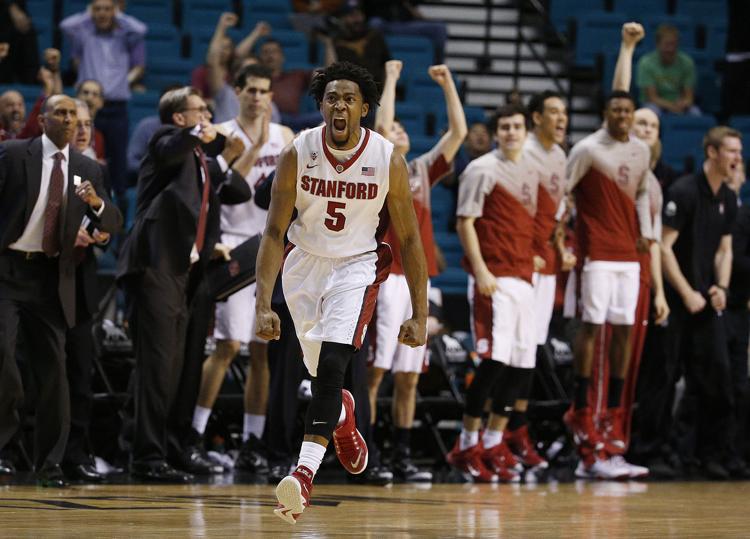 Randle enjoys trip home down Rocky's memory lane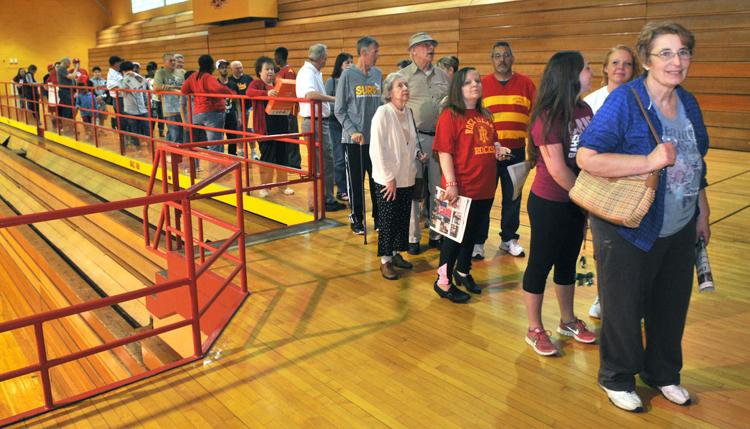 Randle enjoys trip home down Rocky's memory lane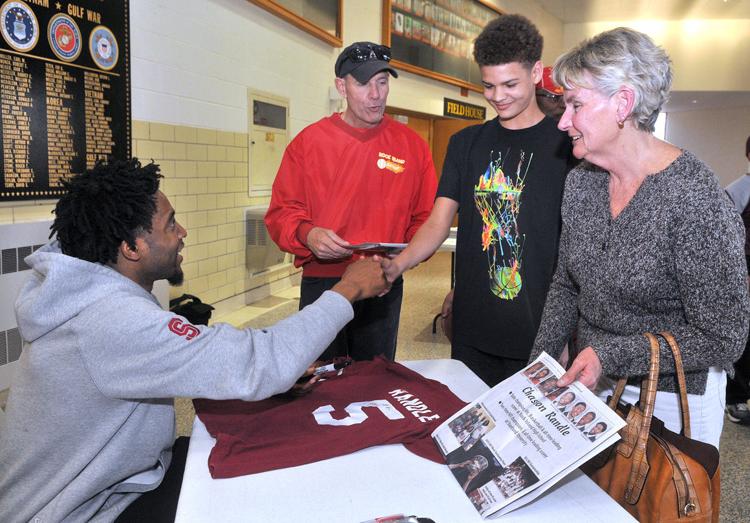 Next Randle target: NBA Draft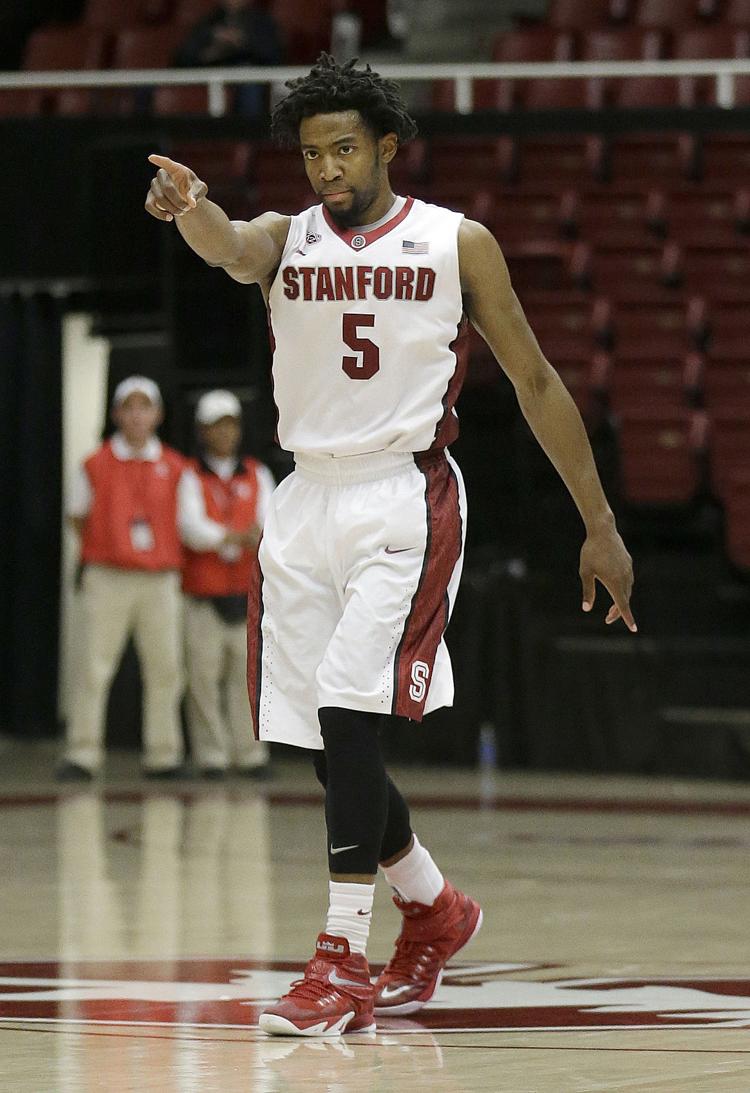 NIT Championship Basketball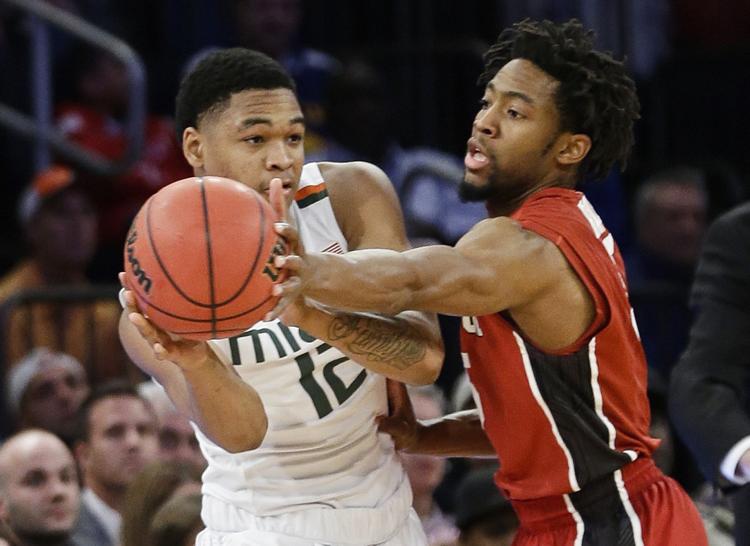 Randle's Garden party: Stanford wins NIT, RI grad wins MOP award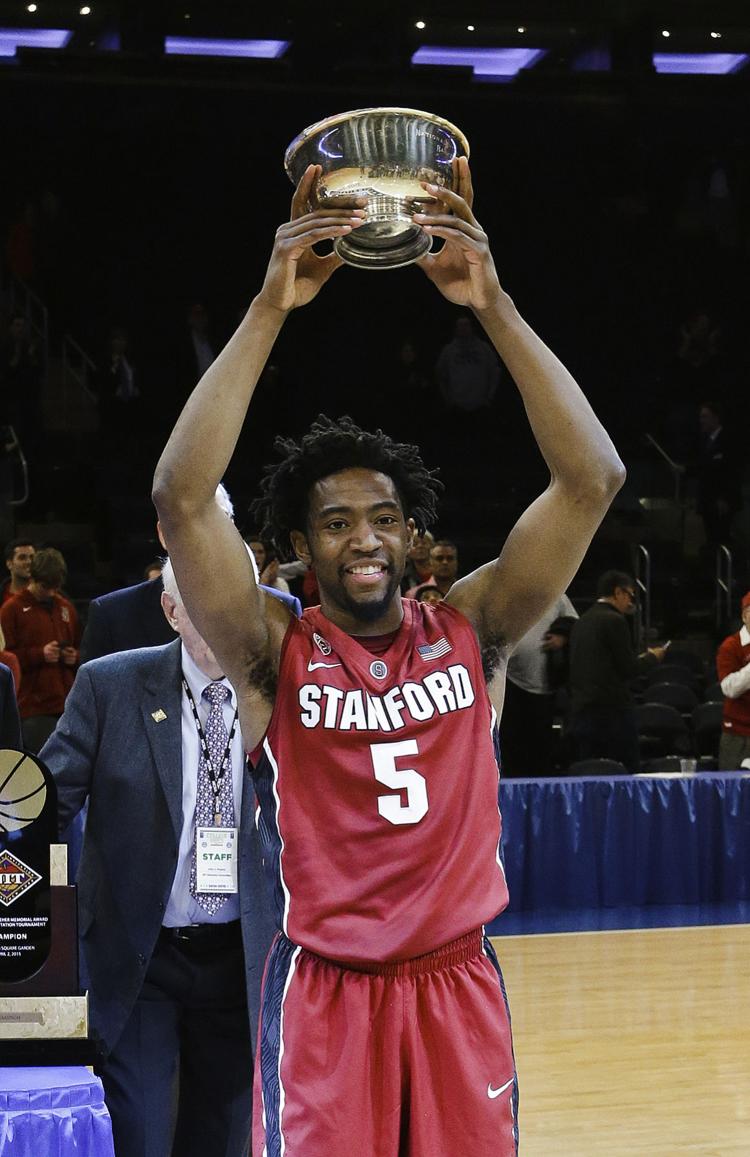 Randle retrospective
Randle eyes history in his Stanford farewell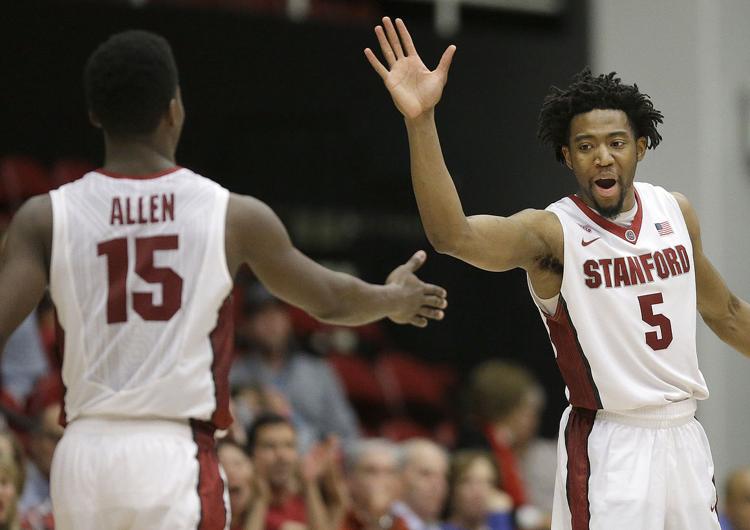 Madison Square Garden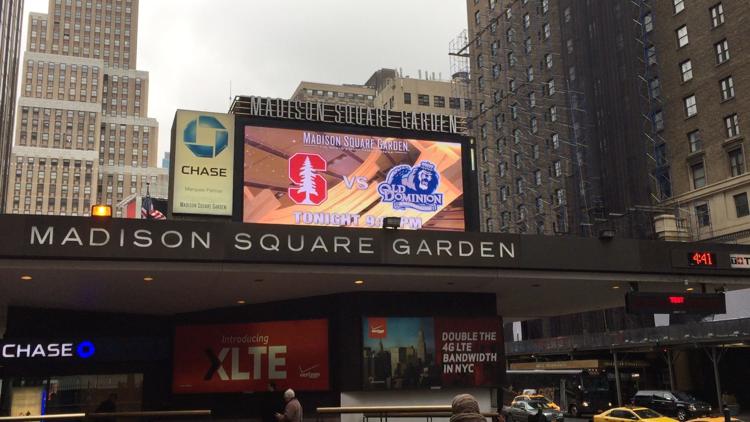 Randle, Stanford one win from NIT title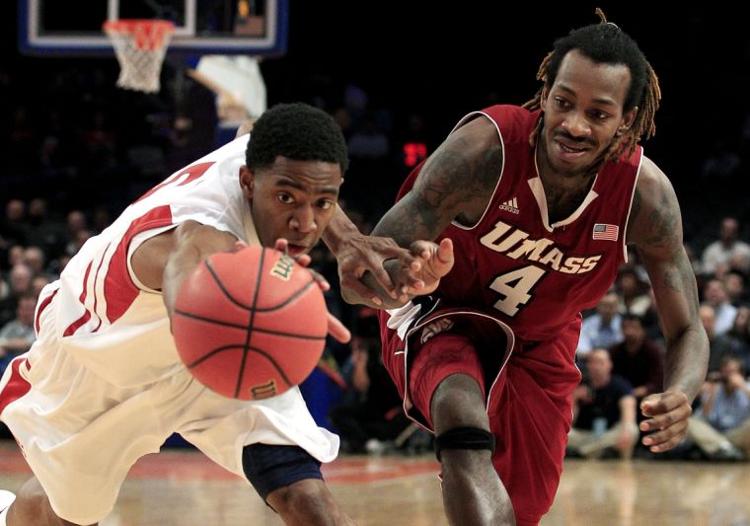 Another championship title for Randle?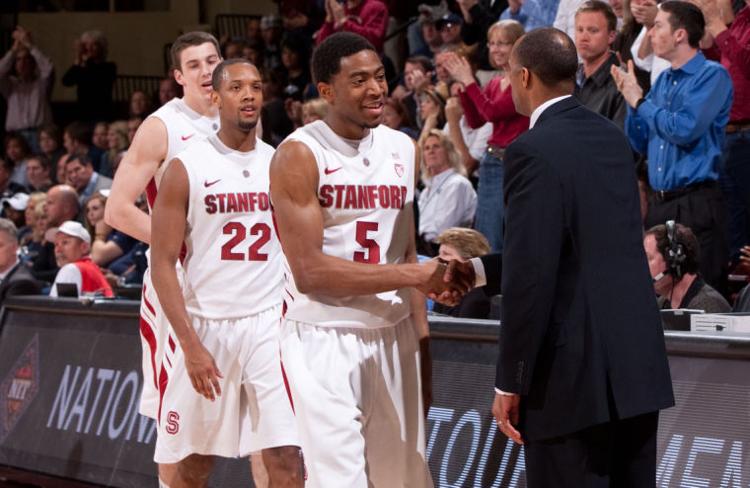 Stanford beats Nevada 84-56 in NIT quarterfinals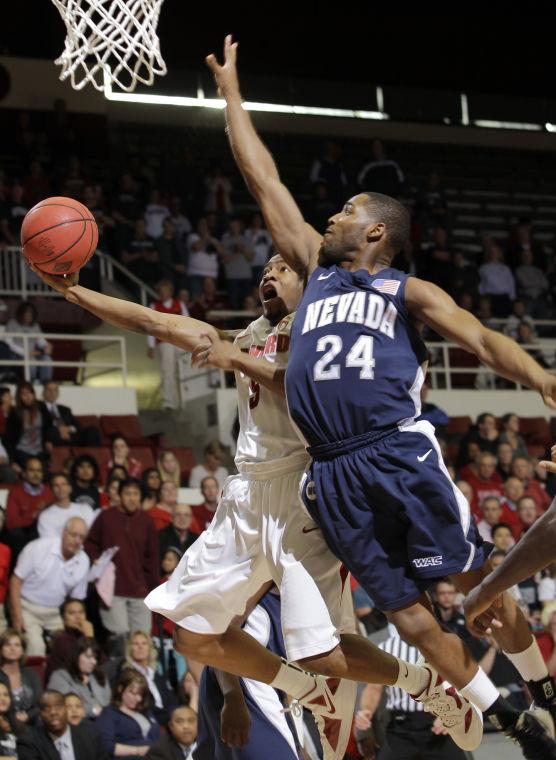 NIT second round: No. 7 Illinois State (21-13) at No. 3 Stanford (22-11)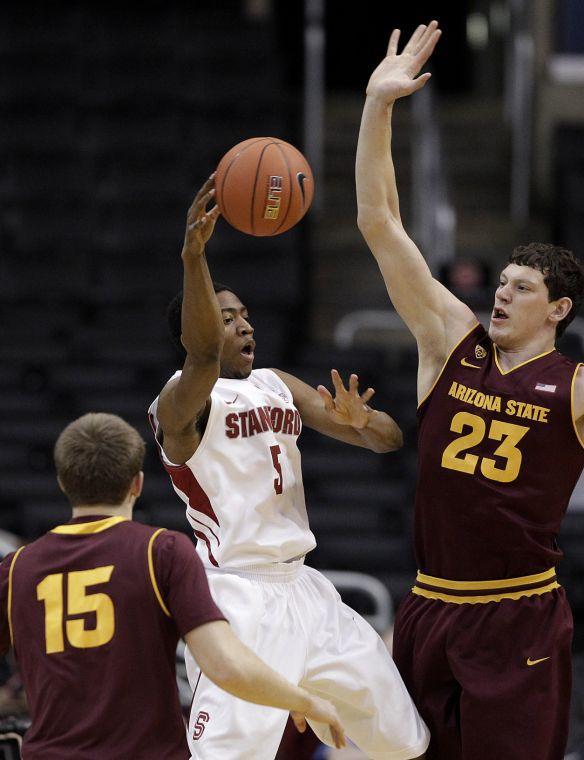 Cal holds off Stanford, Randle 77-71 in Pac-12 quarters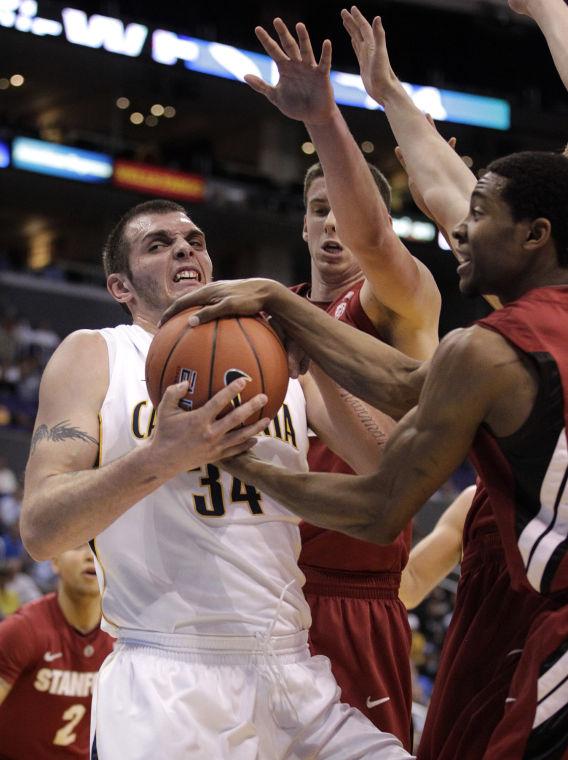 In 4 overtimes, Randle helps Stanford top Oregon State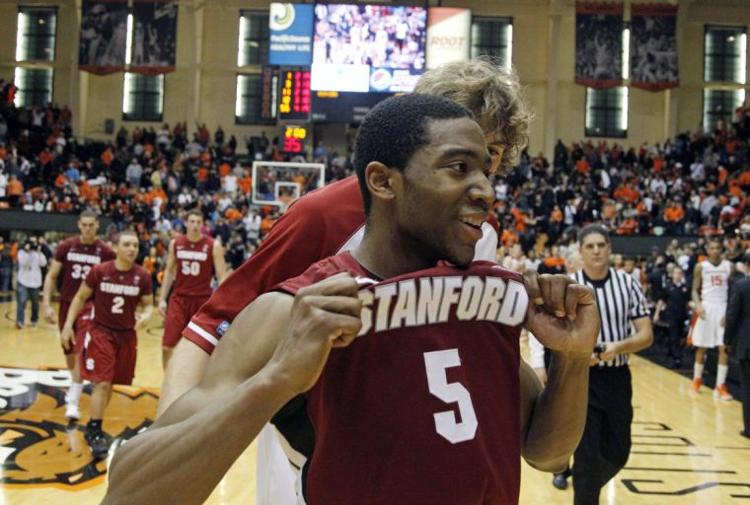 Garcia, Randle earn RI's O'Melia Award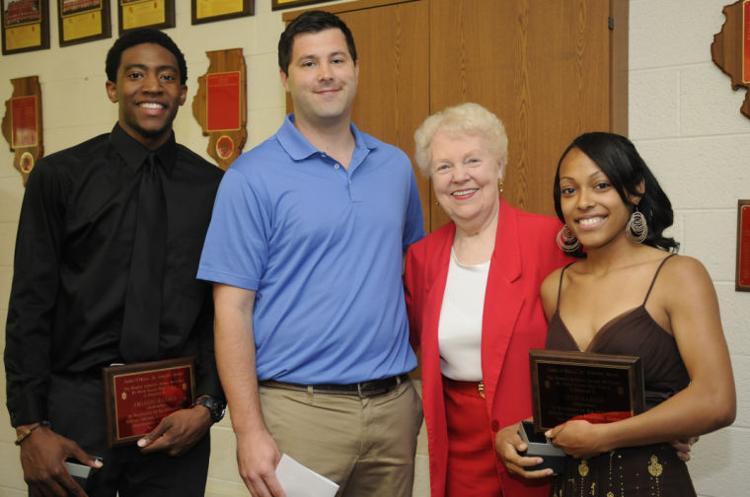 Randle set to play in All-American Championship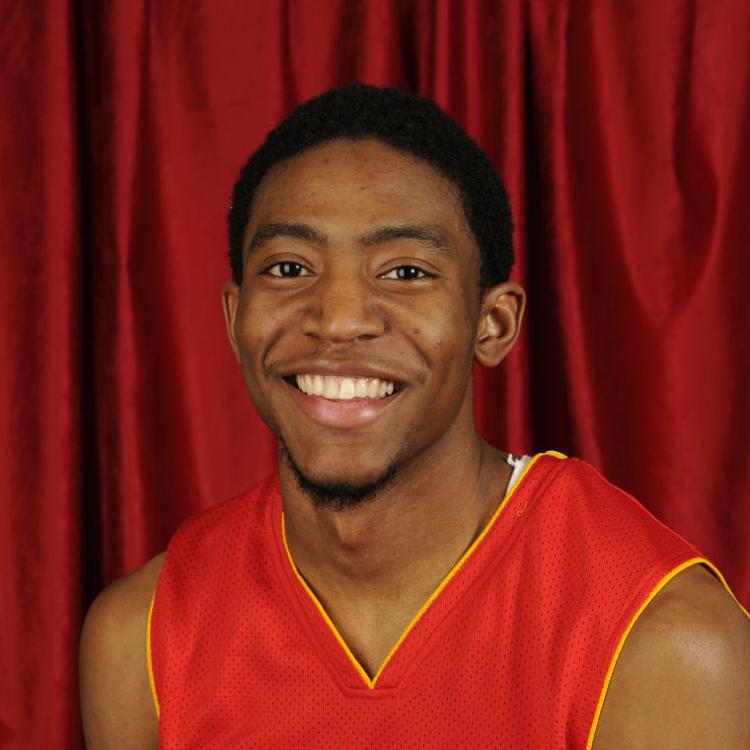 Chasson the dream: Randle named co-Illinois Mr. Basketball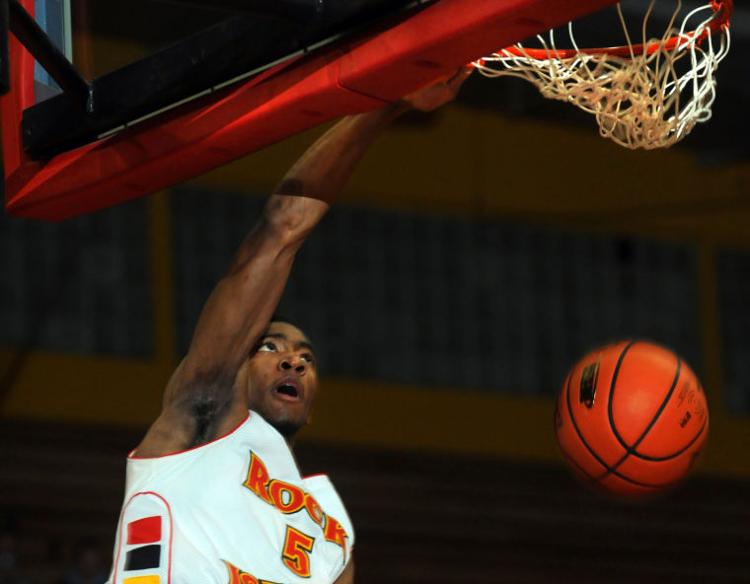 Randle favorite for Mr. Basketball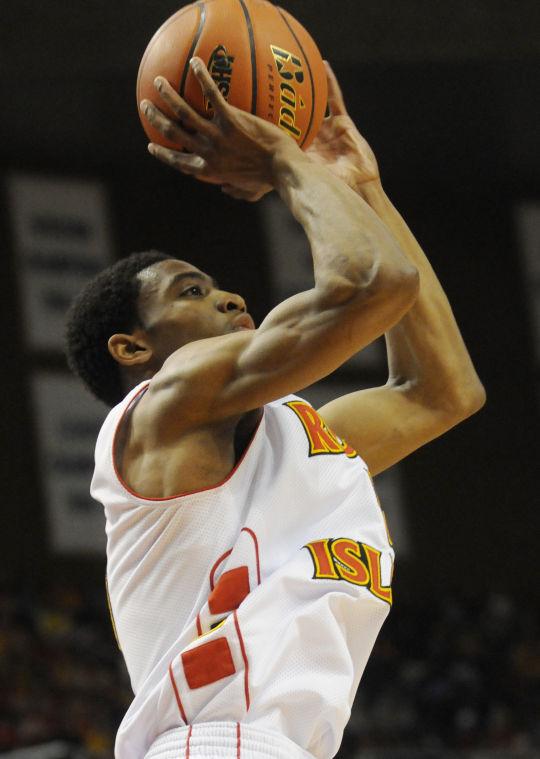 A look back on the Rocks' Class 3A title-winning season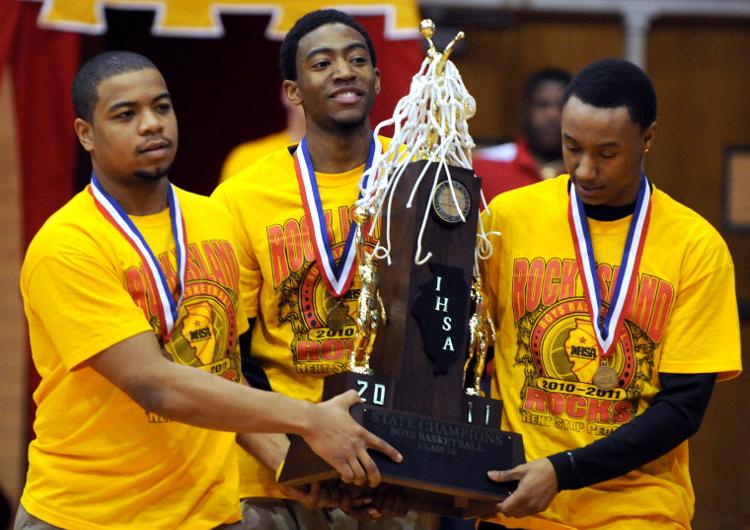 R.I.'s Randle named Gatorade Illinois Player of the Year
Are Rocks senior savvy?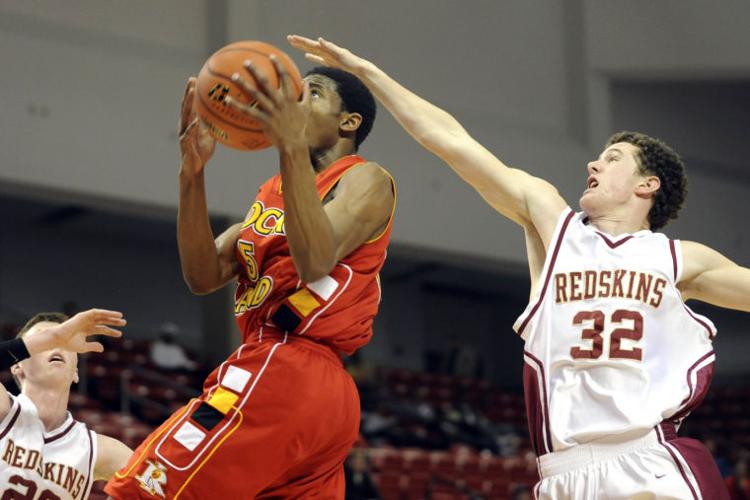 Upon further review, Rocks fall to Morgan Park
Rock Island's Chasson Randle passes 2,000-point mark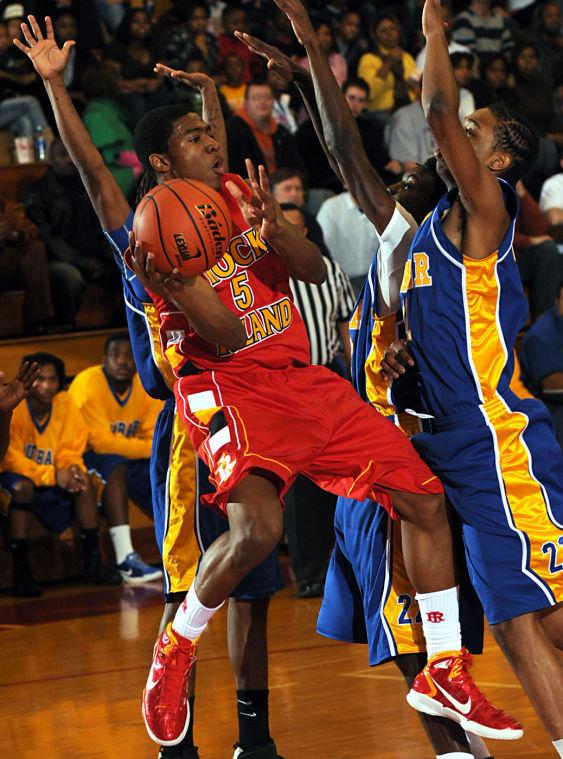 Randle has one stat on his mind - wins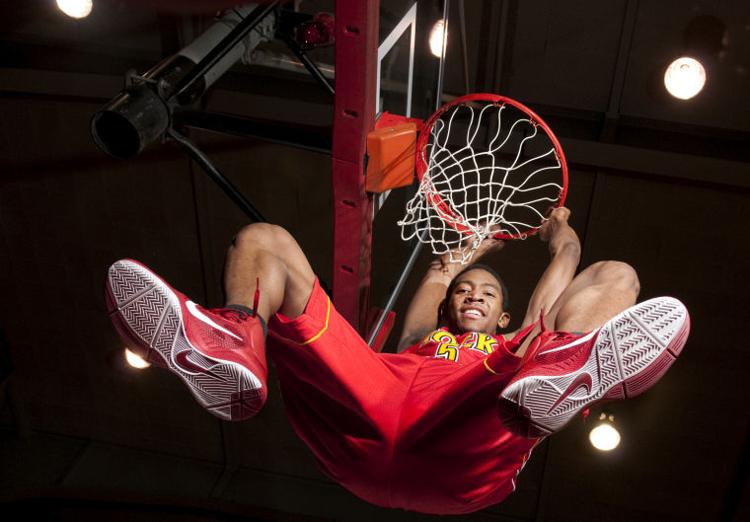 Randle 'fighting an uphill battle' for McDonald's nod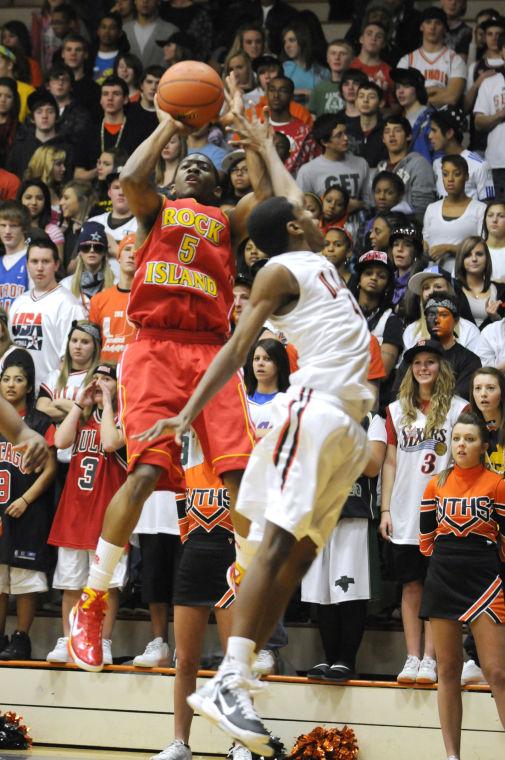 Randle a McDonald's All-American nominee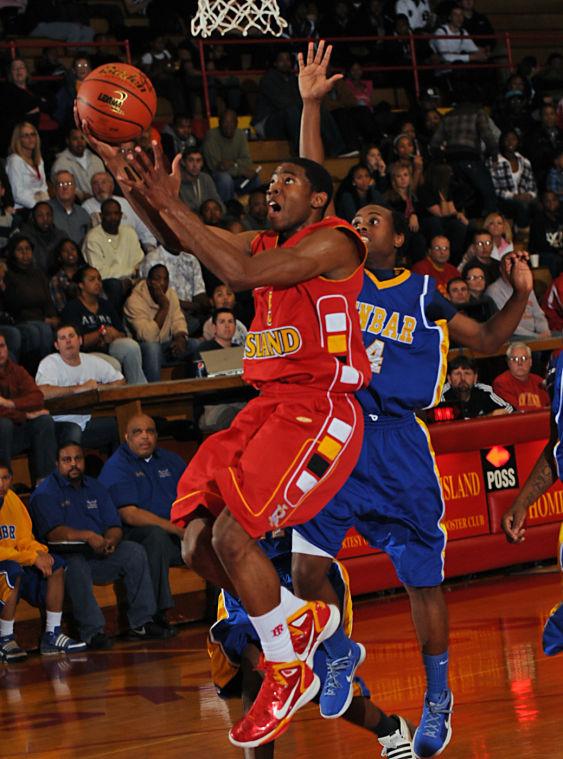 Rocky rebounds, takes third at State Farm Holiday Classic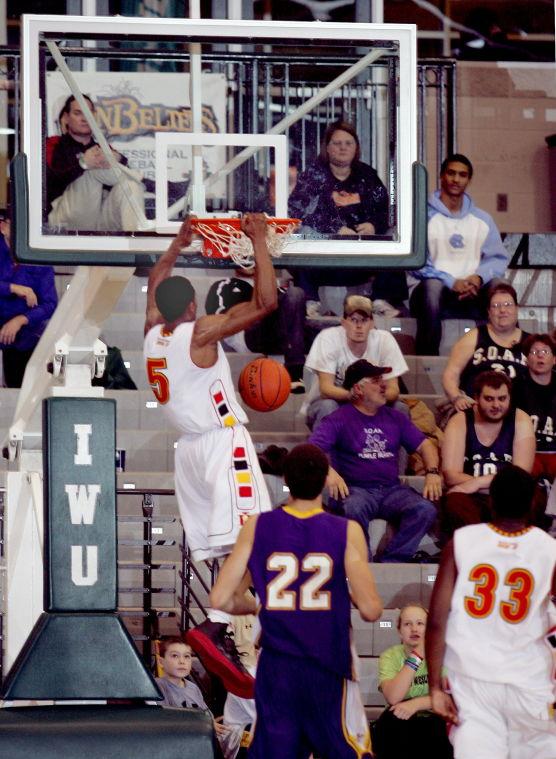 Your Space: Dec. 4, 2010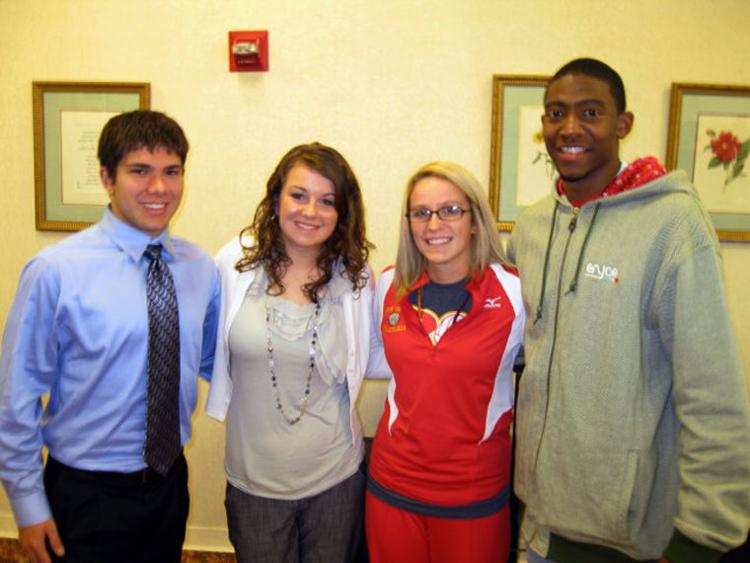 State title pressure? Rocks aren't thinking that way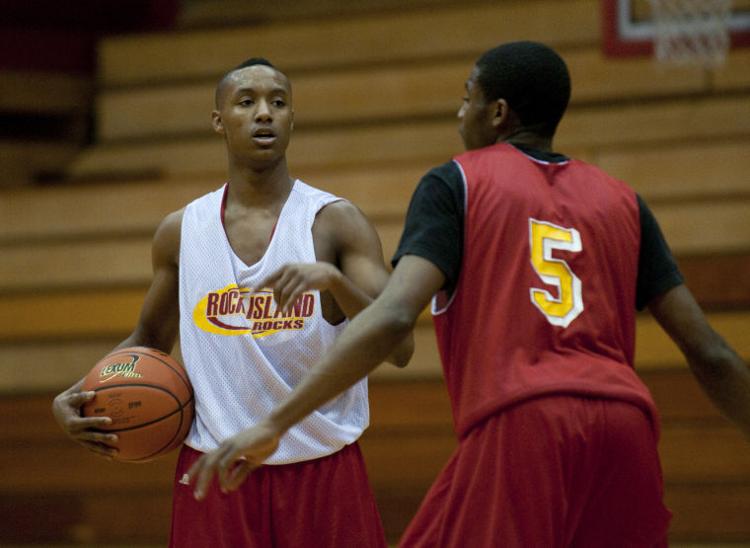 Randle the person is better than Randle the player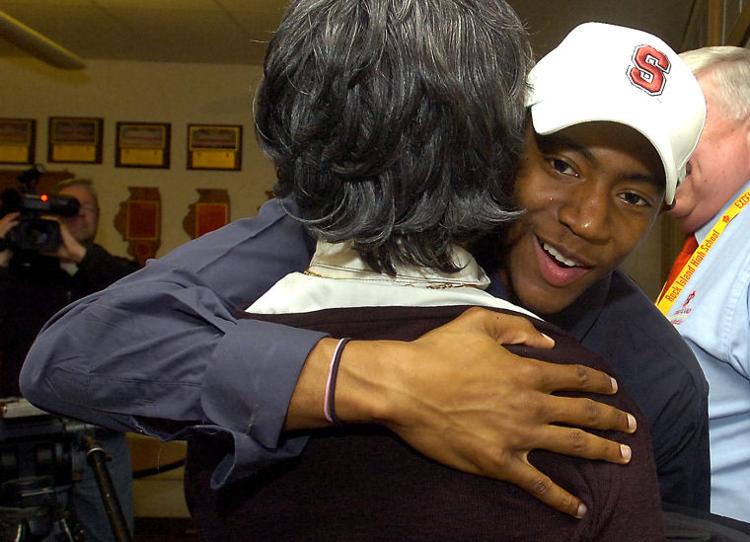 From Crimson to Cardinal: Randle verbally commits to Stanford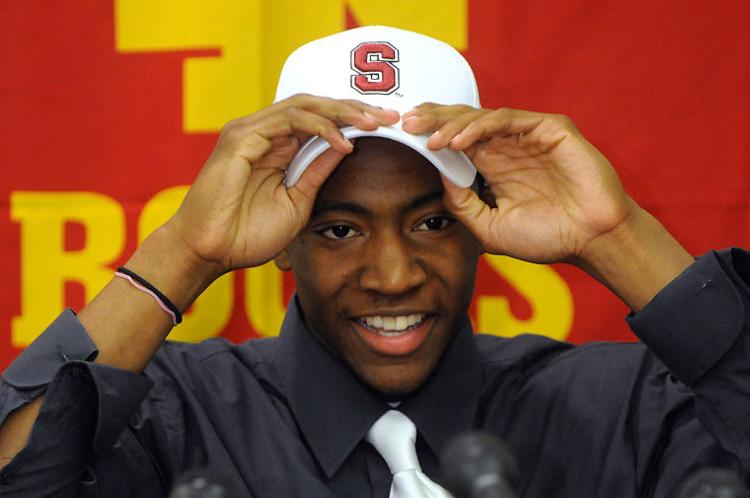 Randle is announcing college decision at 5 p.m. today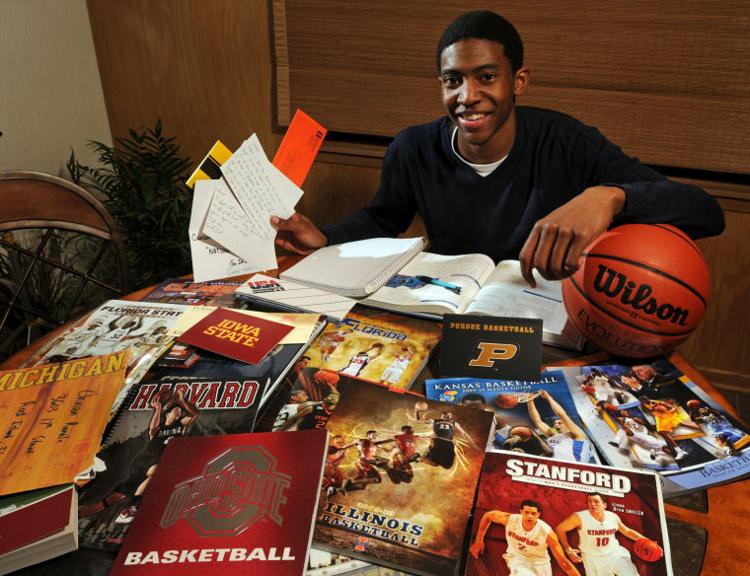 Randle 'about 40 percent sure' of college choice -- but won't say where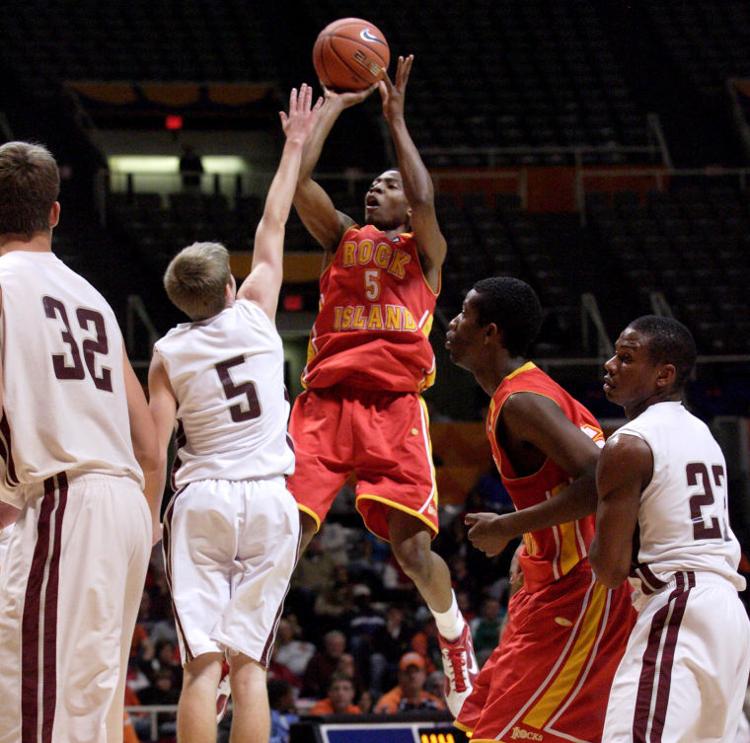 RI grad Randle sets Stanford career scoring record in NIT win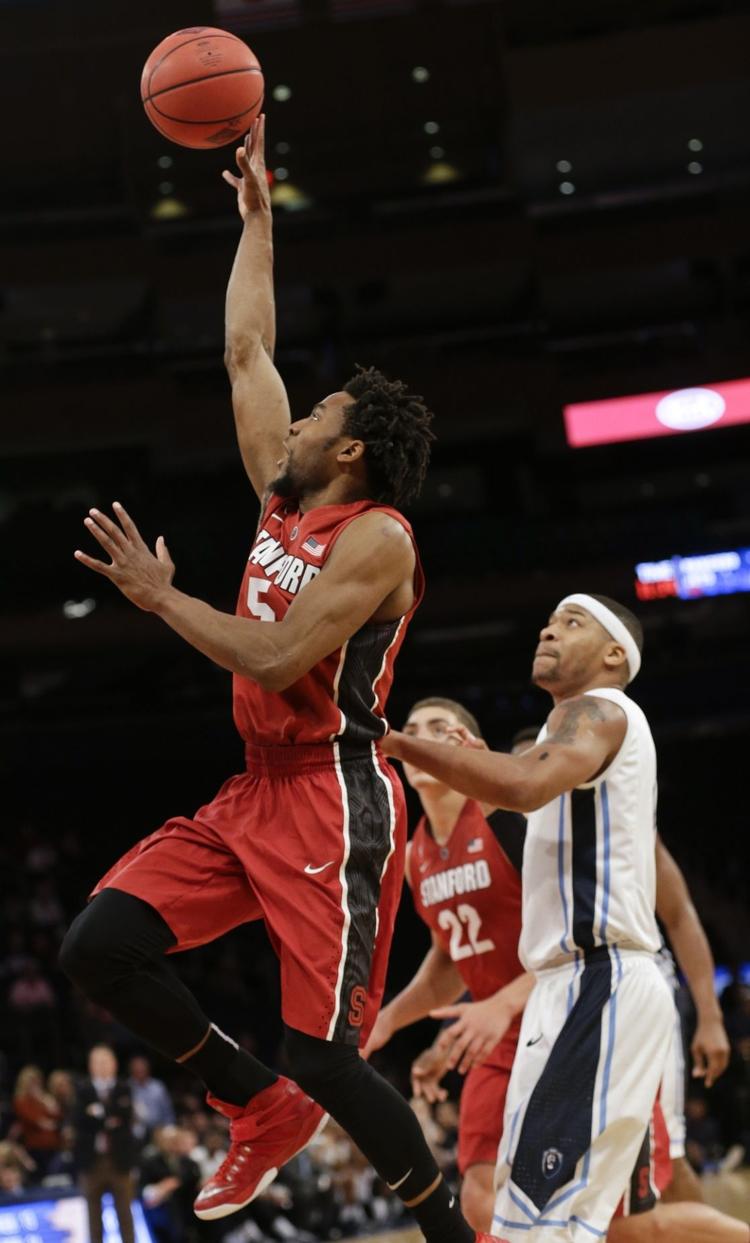 Dad enjoying journey of Randle's senior year at Stanford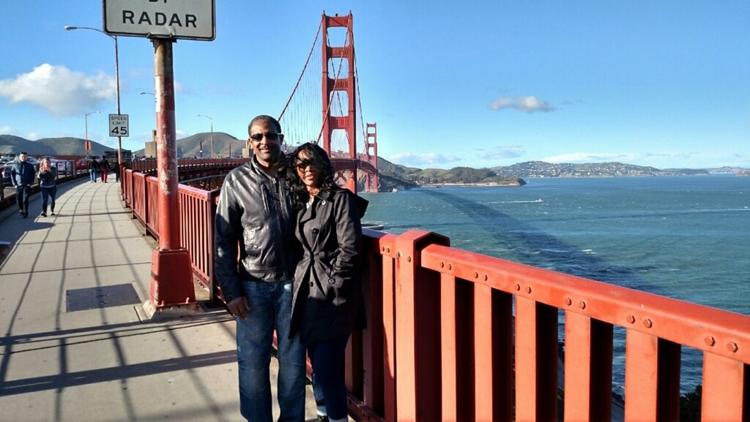 Randle ready 'to make history' in the Big Apple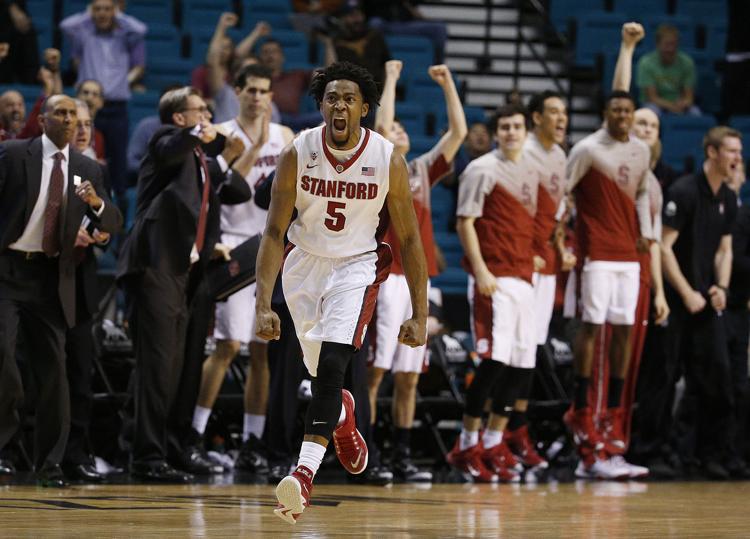 RI's Randle will go for record in New York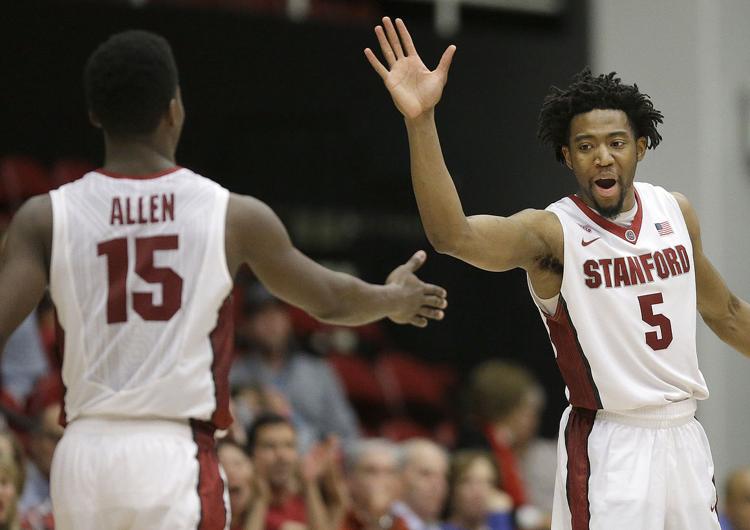 Randle is top scholar-athlete in Pac-12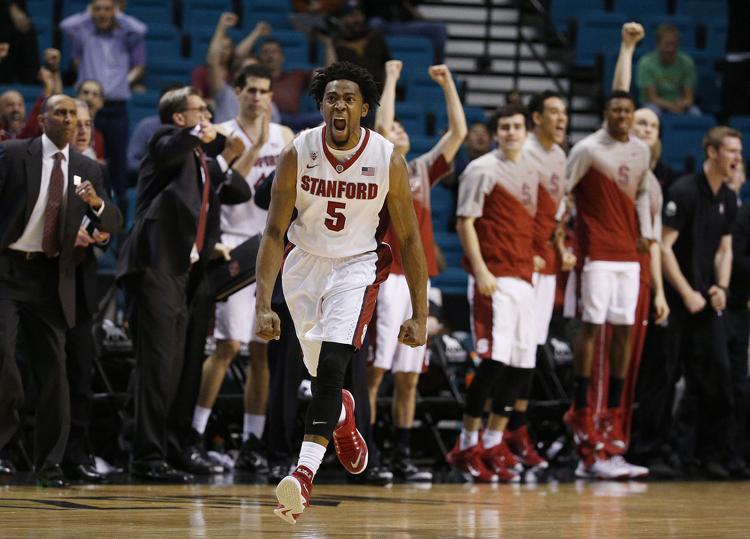 RI grad Randle surpasses 2,000-point mark at Stanford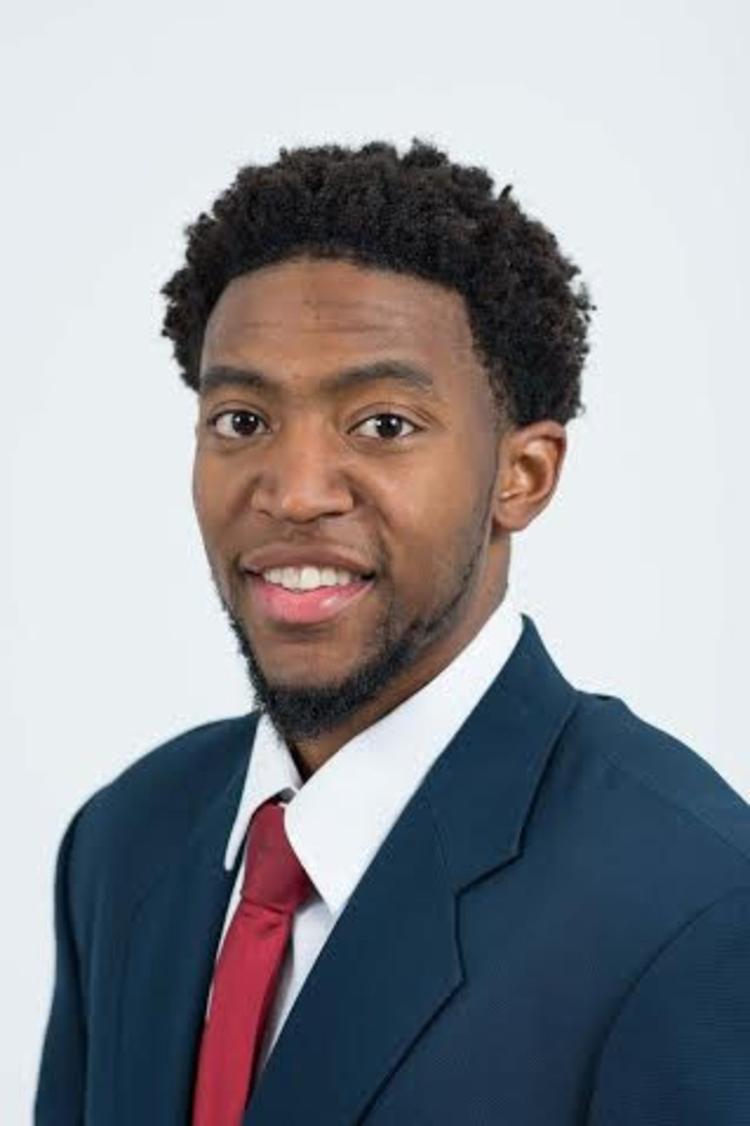 RI grad Randle sets Stanford career 3-point record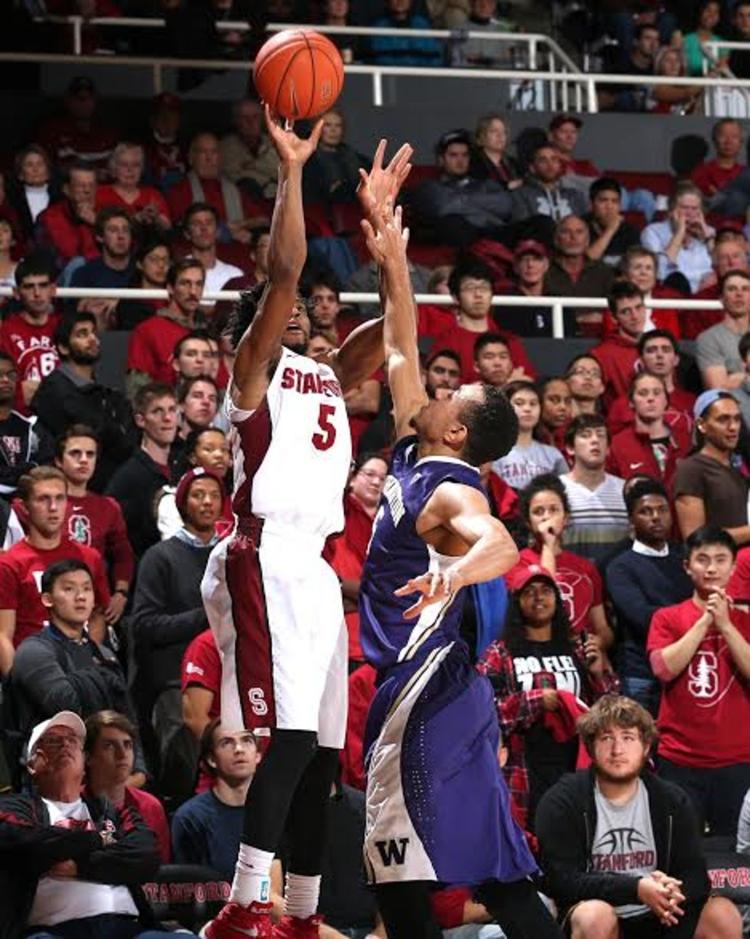 Dispatch/Argus POY - Mizener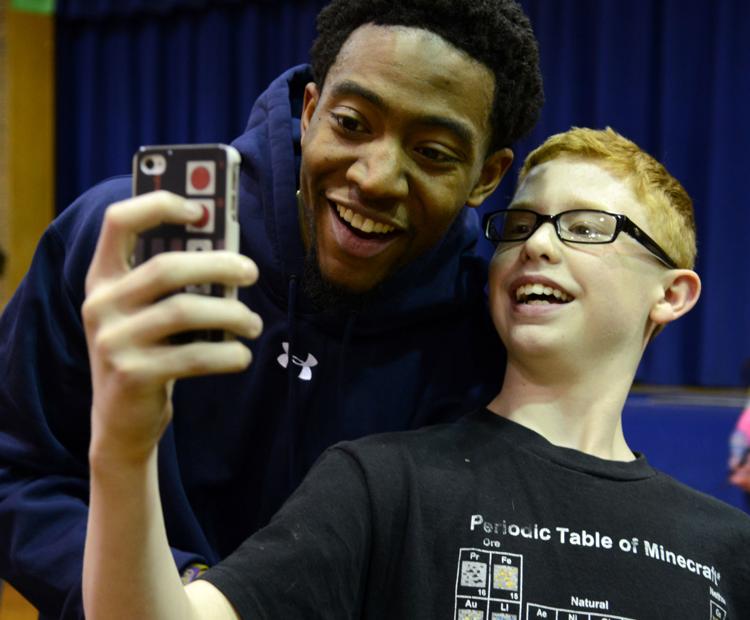 Chasson Randle, Demarcus Holland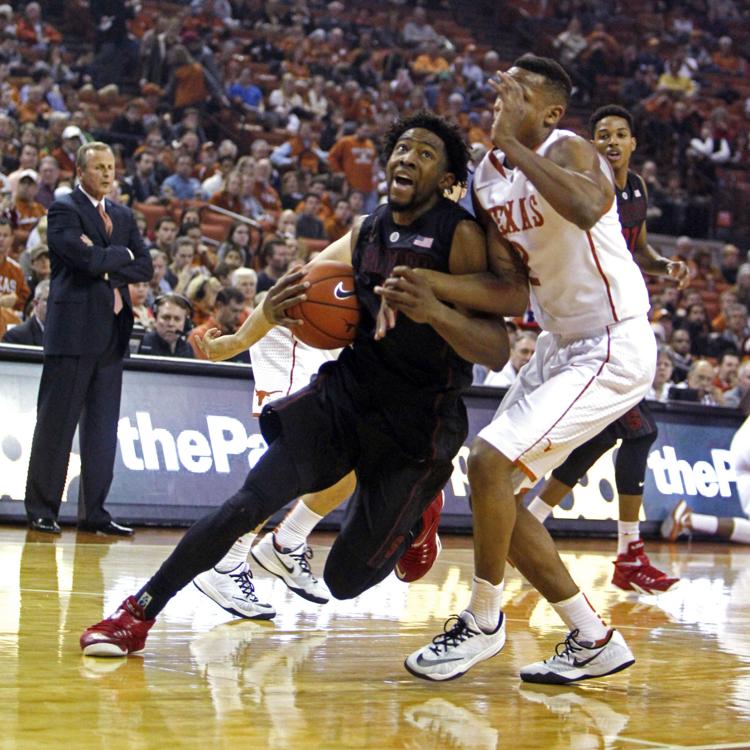 History of the Genesis Shootout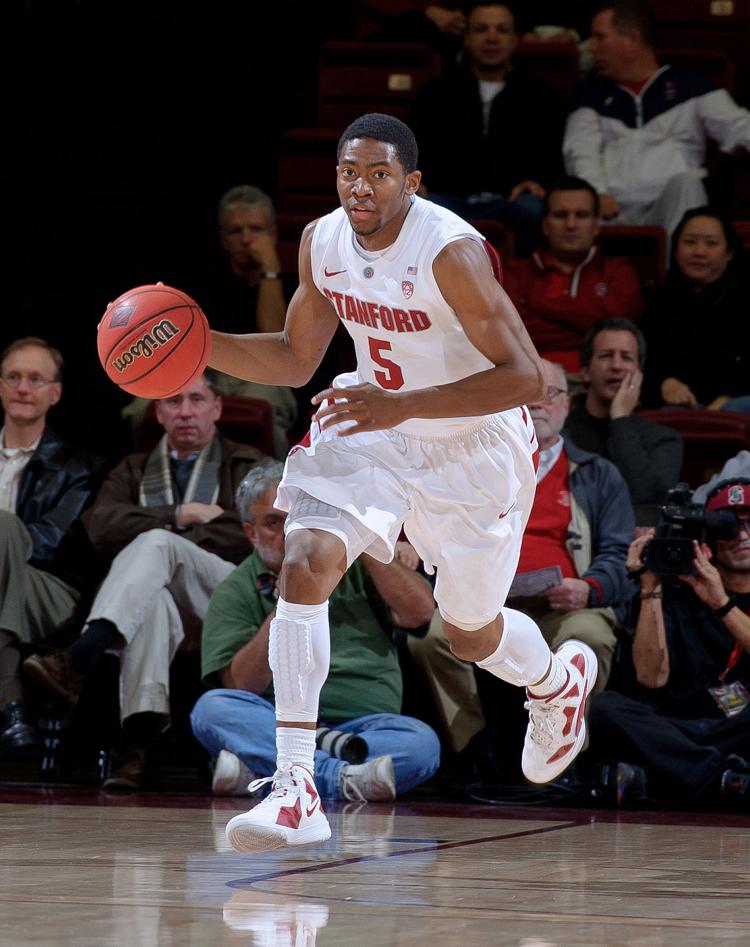 Chasson Randle, Jamee Crockett
Chasson Randle, Trey Norris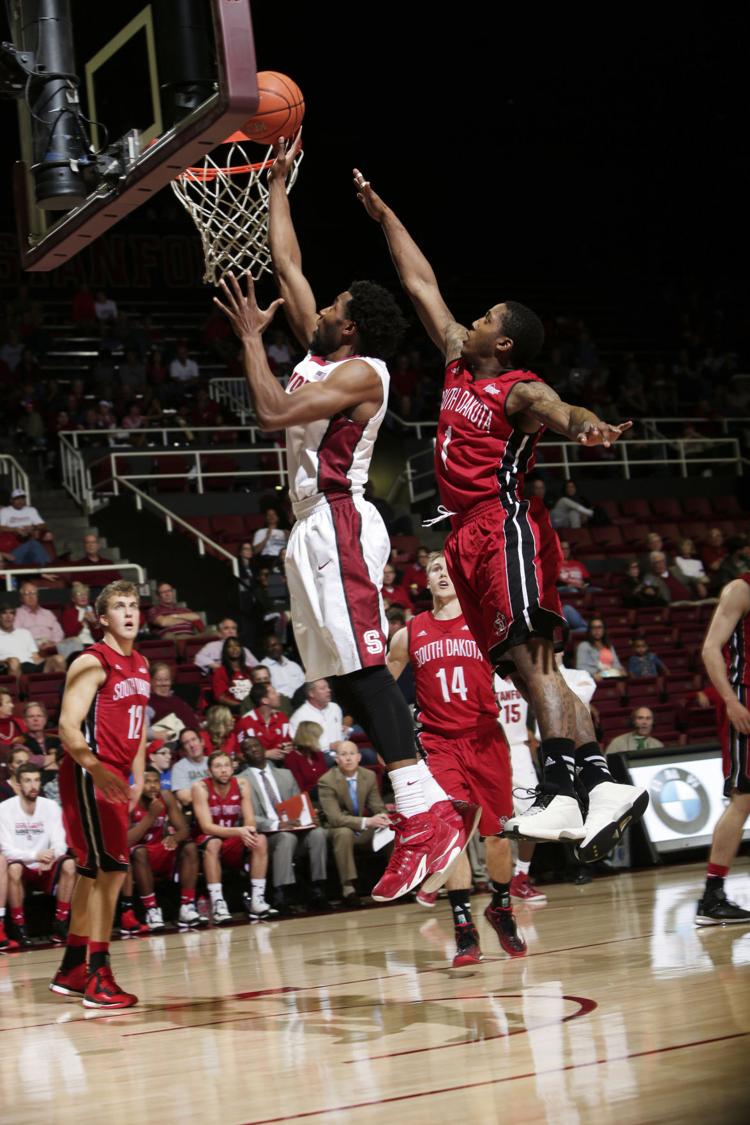 Randle, Stanford looking to build on NCAA tournament run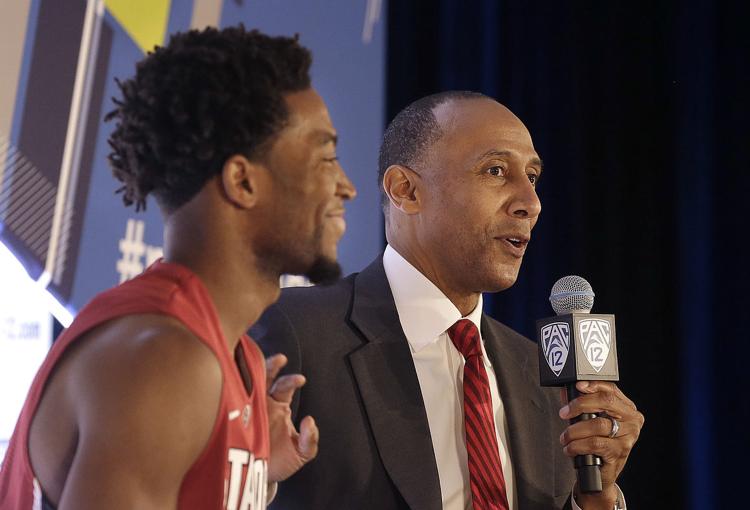 RI grad Randle participates in Chris Paul Camp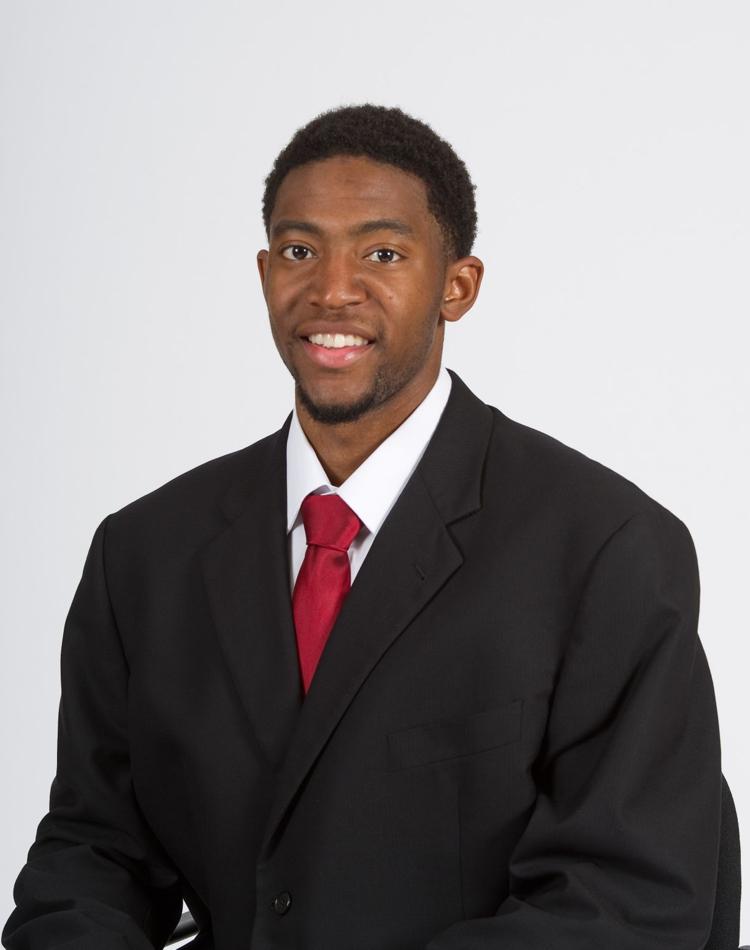 Stanford is Randle's team now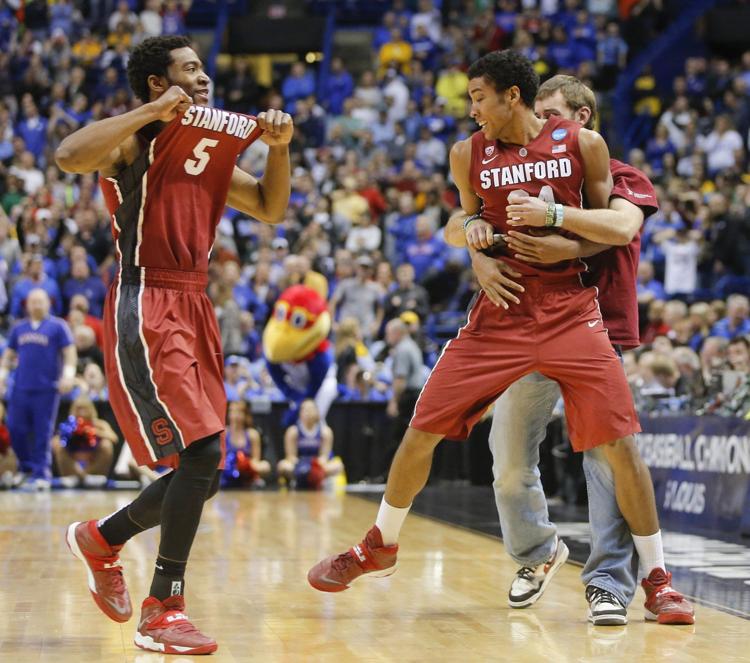 Randle rated top returning shooting guard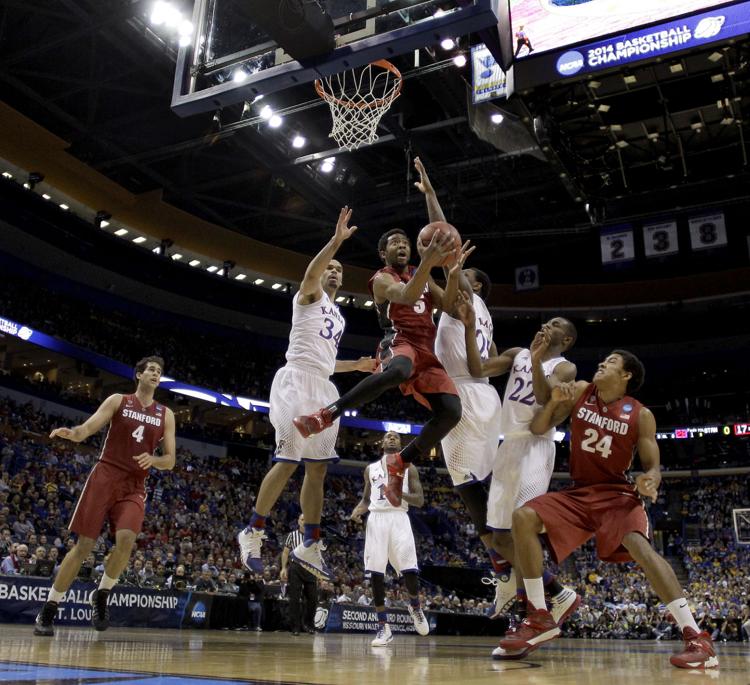 Randle, Brown lead Stanford to upset win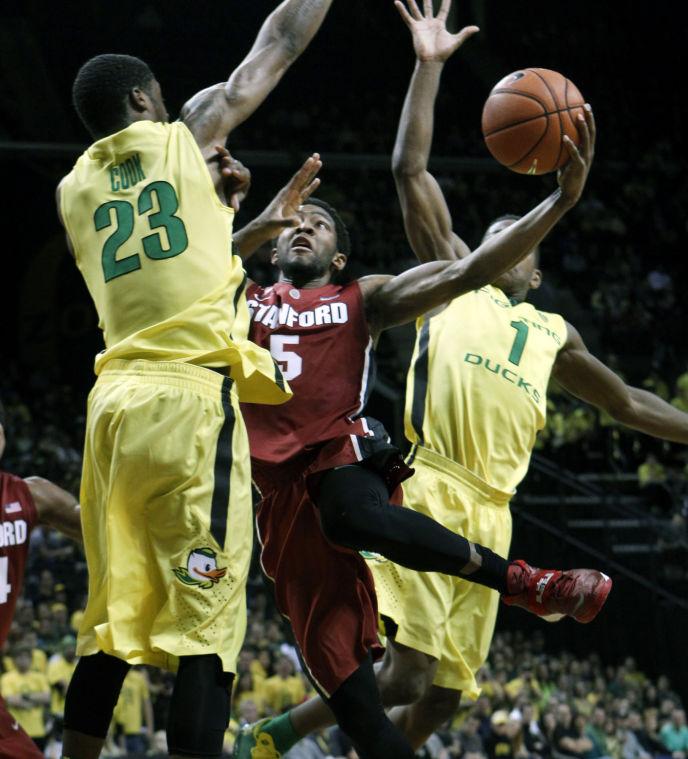 Randle's 22 leads Stanford past No. 10 UConn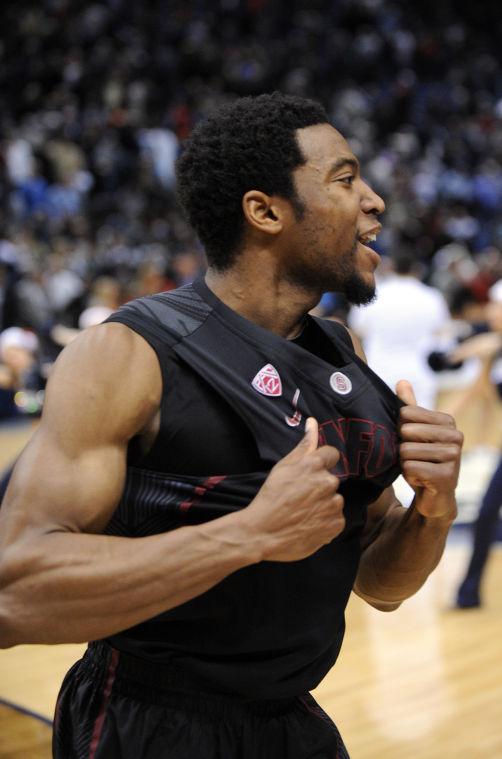 Randle helps Stanford grab season-opening win
Randle, Boatright to meet on the college hardwood
Sports' top hits for the week
RI grad Randle returns home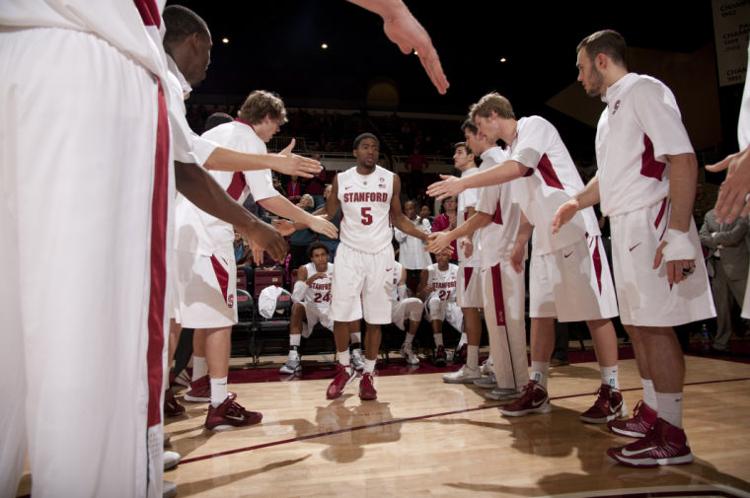 Rock Island grad Randle named Stanford basketball captain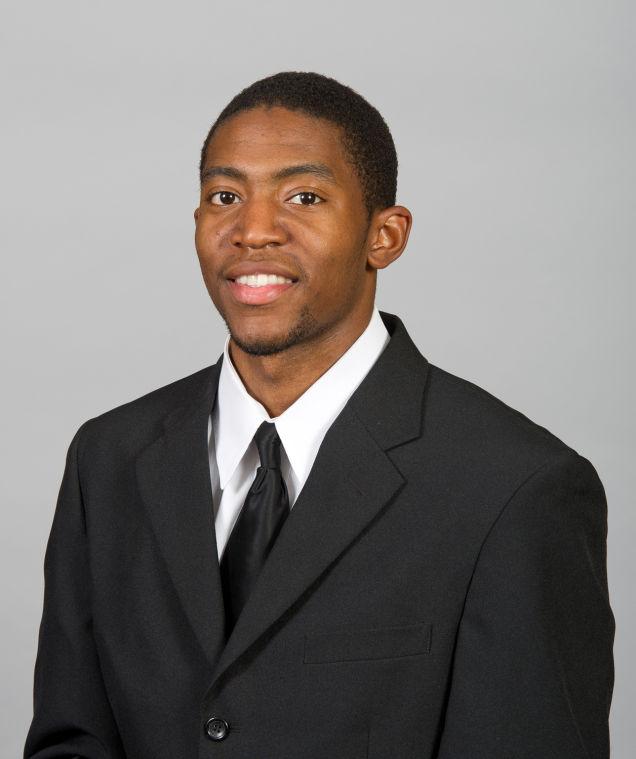 Sports' top hits for the week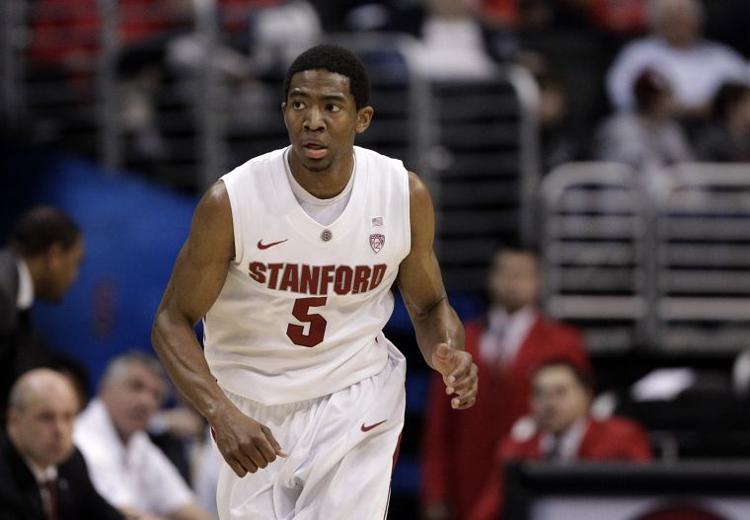 Randle leads Stanford to NIT title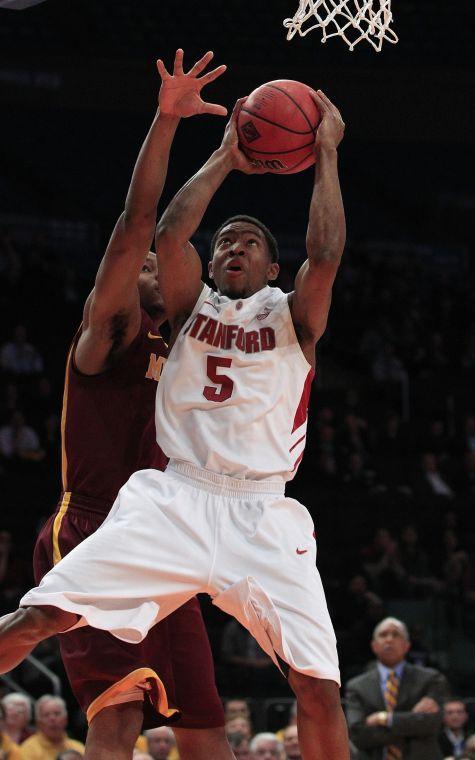 Rock Island's Randle reflects on Purdue visit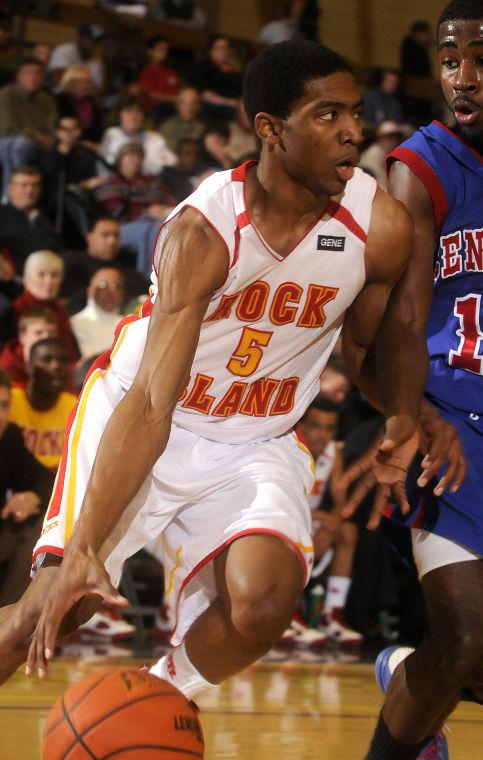 Basketball standout Randle draws nearer to making a college choice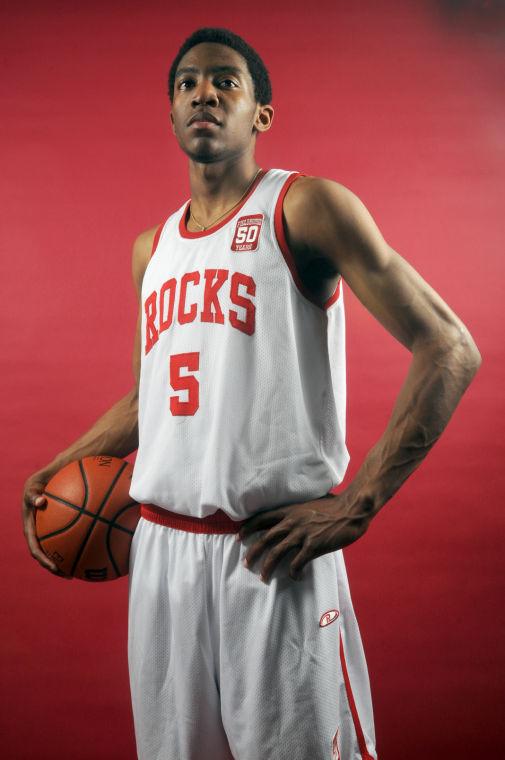 Randle finalizes official visit dates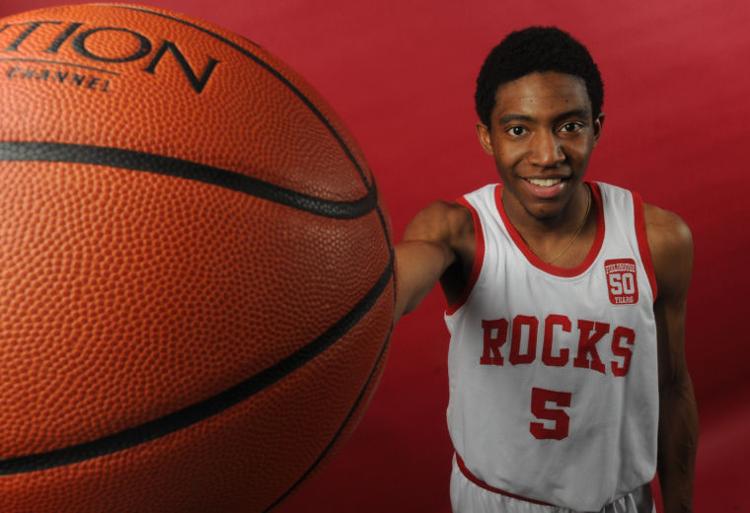 Randle can't stay away from the basketball court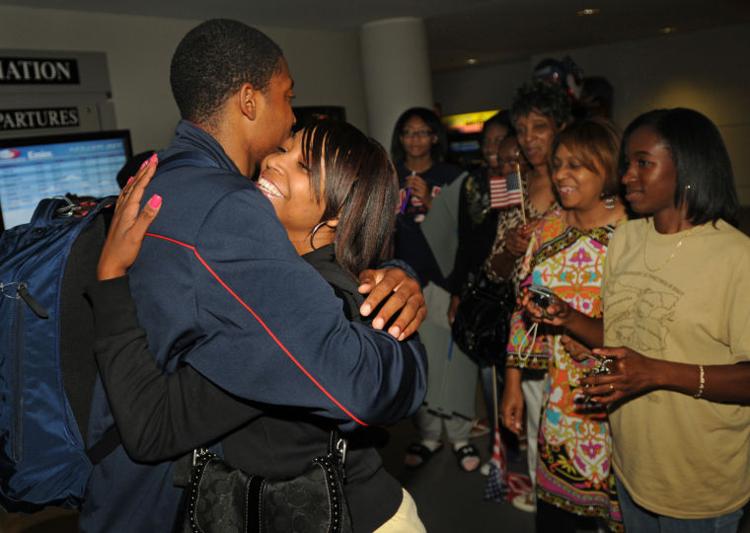 Randle returns to Q-C tonight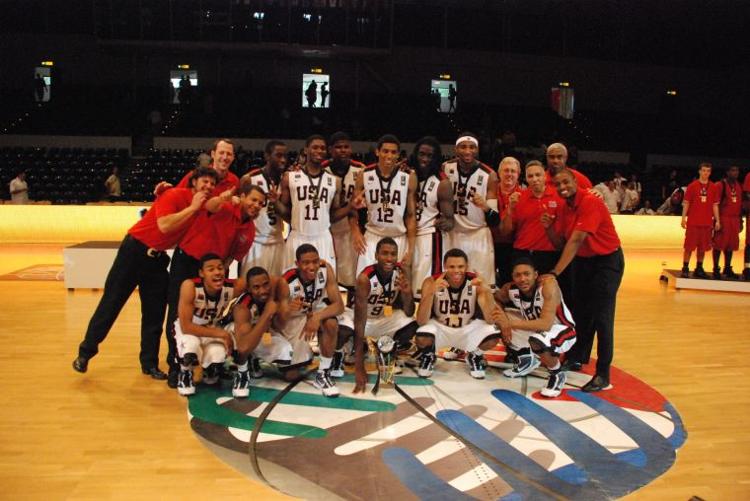 No describing what it means to be world champ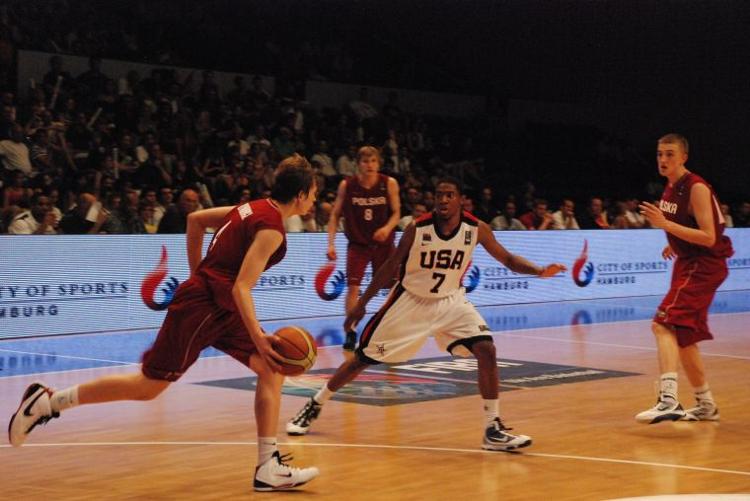 Q-C's own wins gold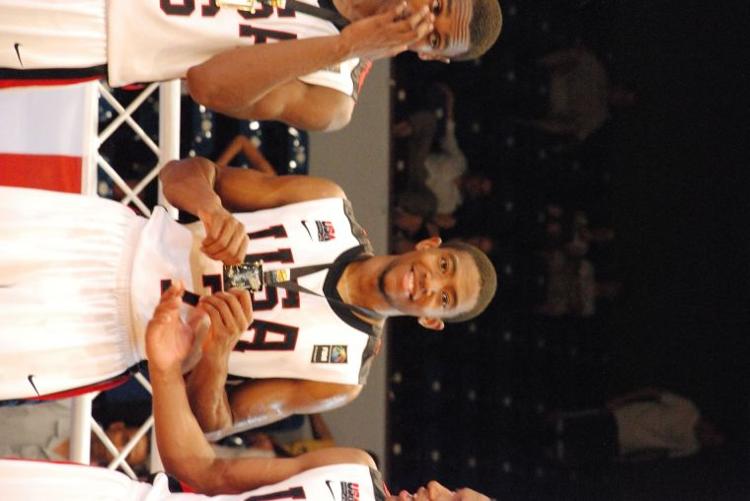 Randle, USA win gold medal
This is a story that needs to be covered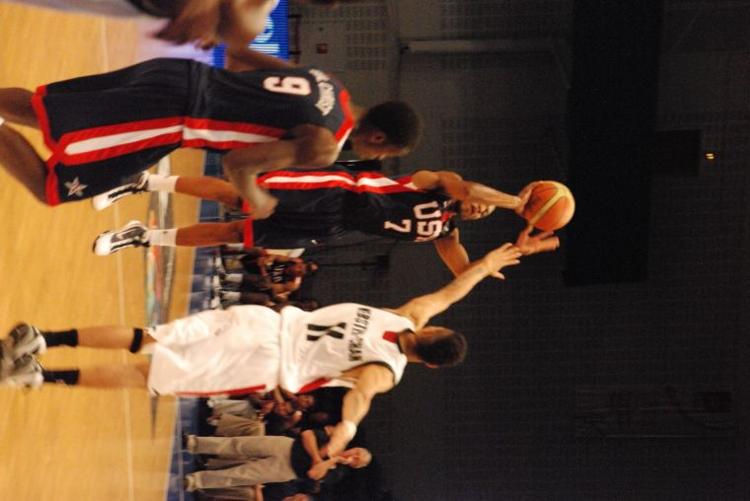 Randle, USA will play for the gold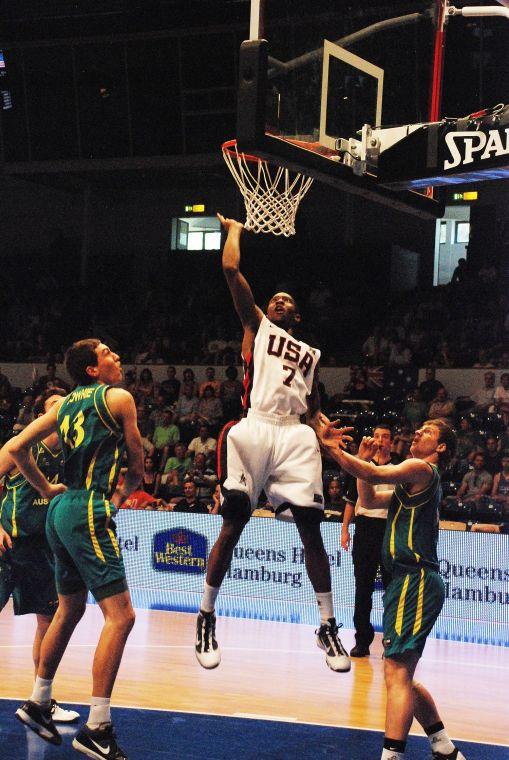 Randle isn't forgetting the Rocks
Chasson Randle helps fill up box score as U.S. beats Egypt by 68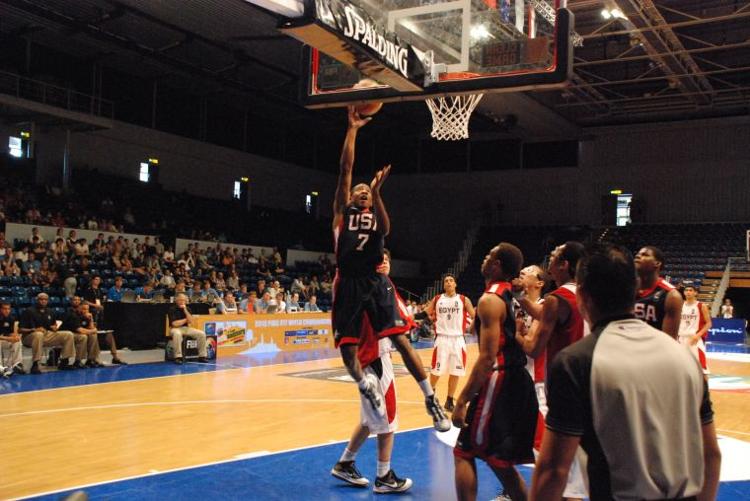 Randle excited to see parents in Germany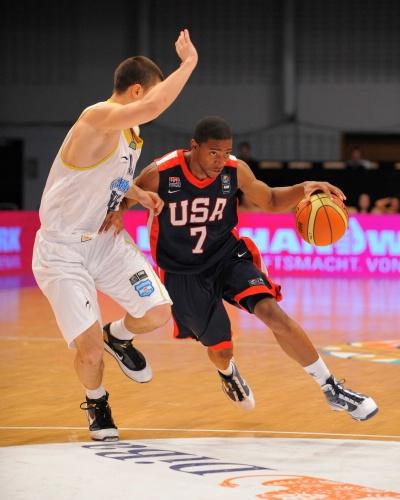 Randle ready to take on the world stage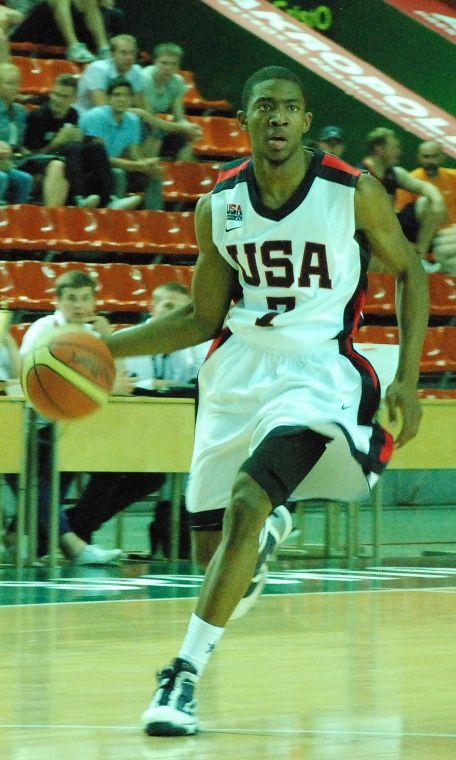 Travel issues don't burden Randle, Team USA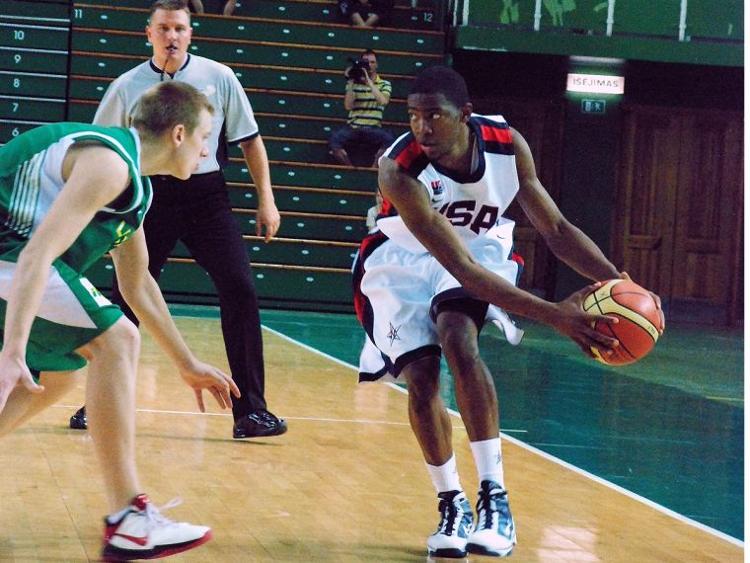 Randle makes nice contributions in Team USA exhibition victory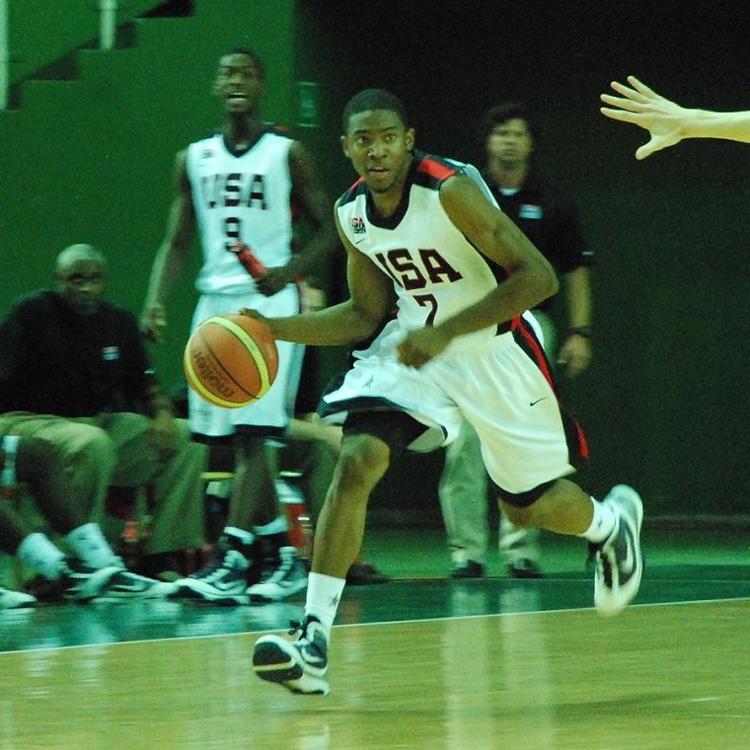 Randle's lost sleep not result of limited play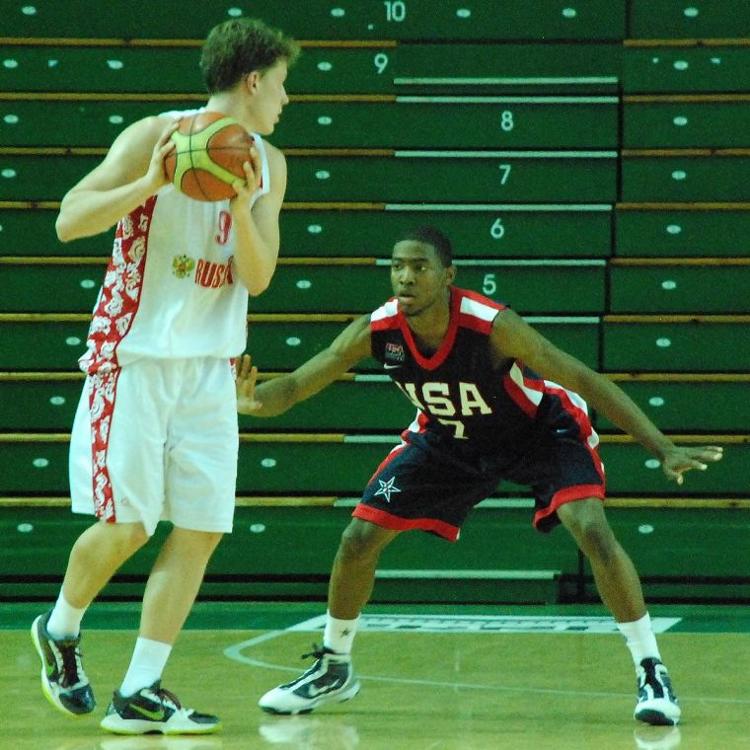 Food a bit too international for Randle, U17 team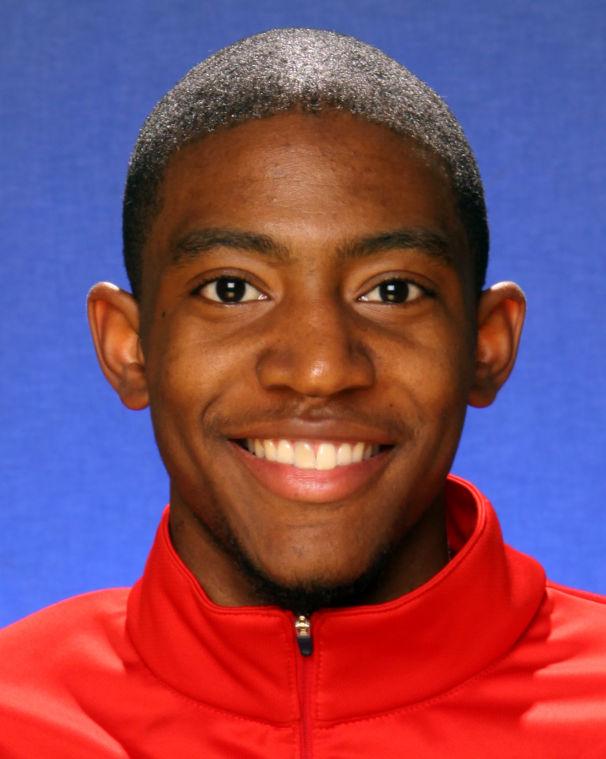 Randle, U17 teammates doing that recruiting shuffle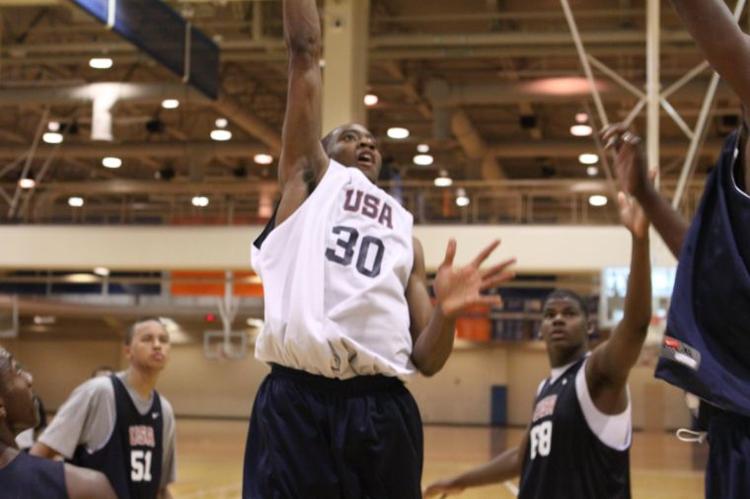 Randle ready for another adventure through basketball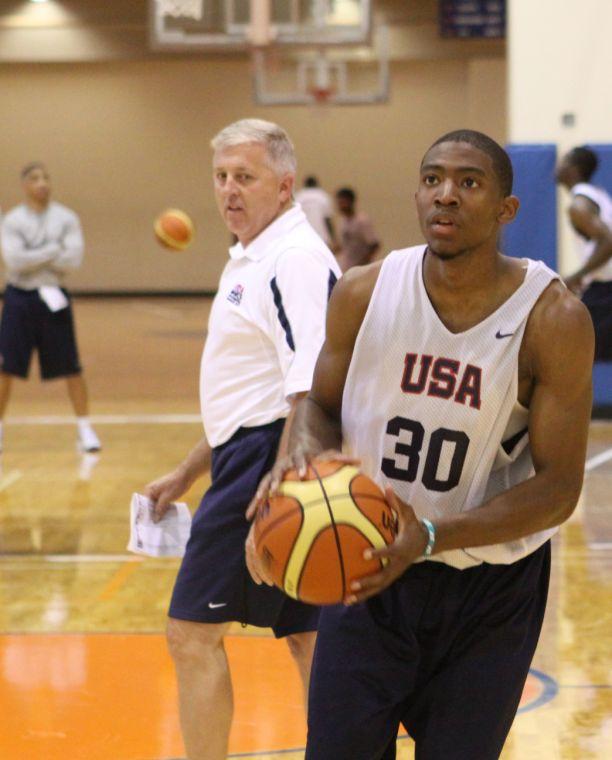 Randle hoping versatility helps him to U17 roster spot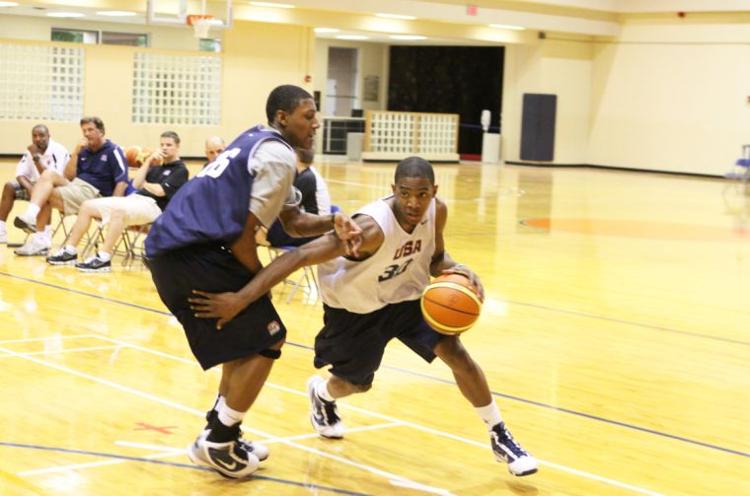 Randle 'very consistent' in his first day at U.S. training camp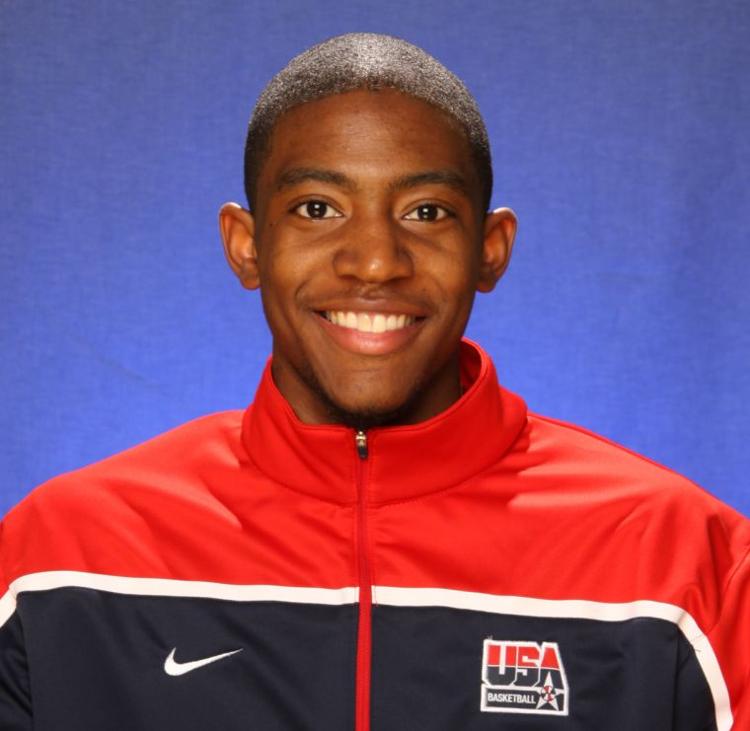 Randle family enjoying the moment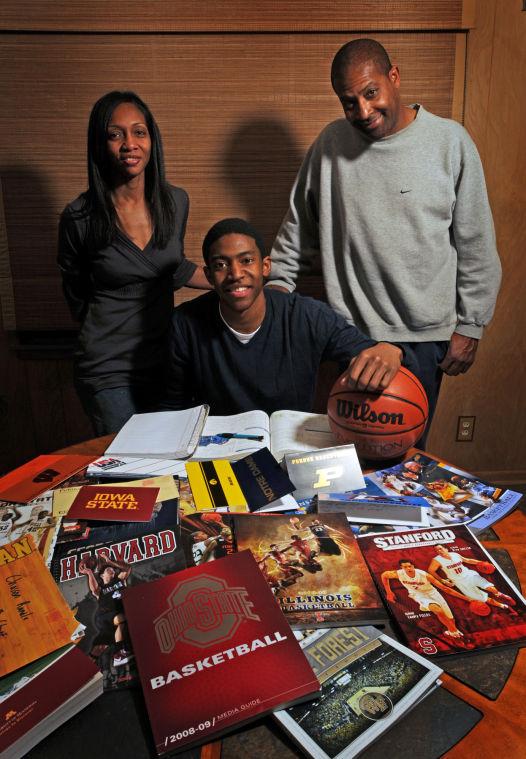 Rocky's Randle top repeater on All-Big 6 boys' hoops team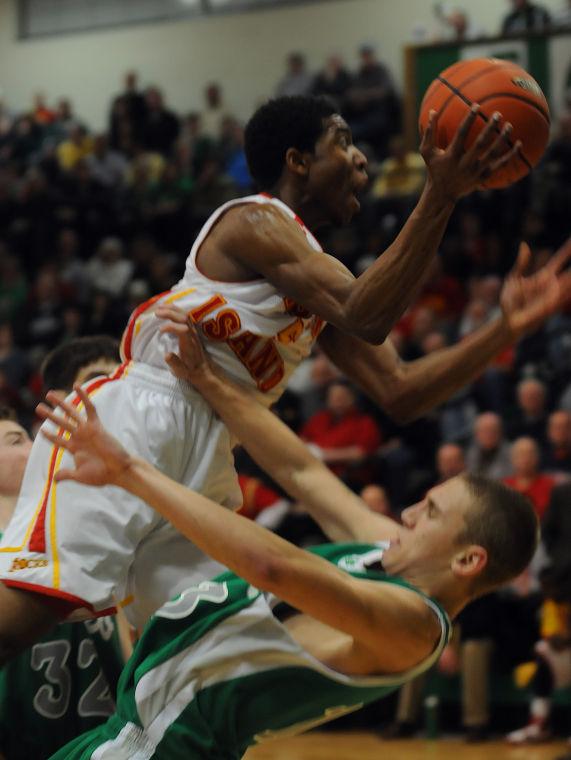 'Best of the Big 6' awards includes Randle repeat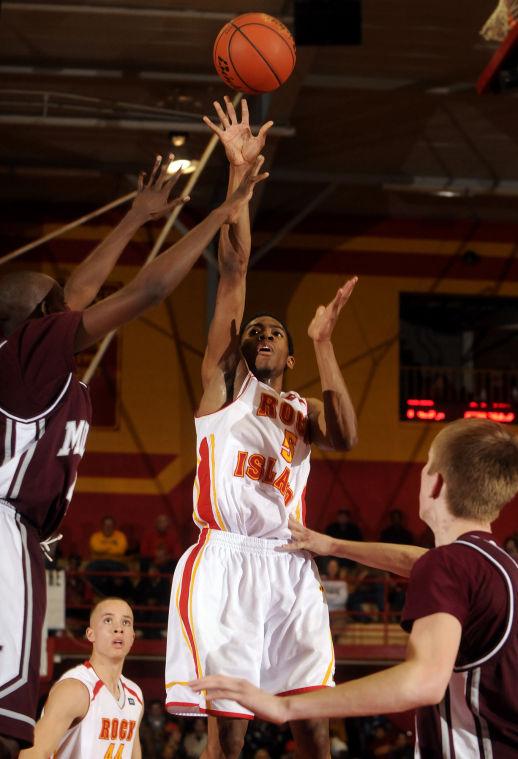 Western Big 6 race not over yet after Quincy tops Rocks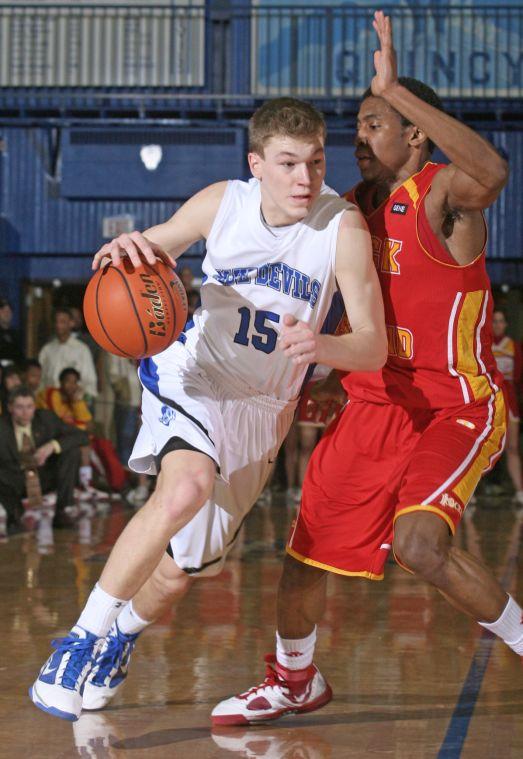 Nine Q-C area prep players reflect on 1,000-point careers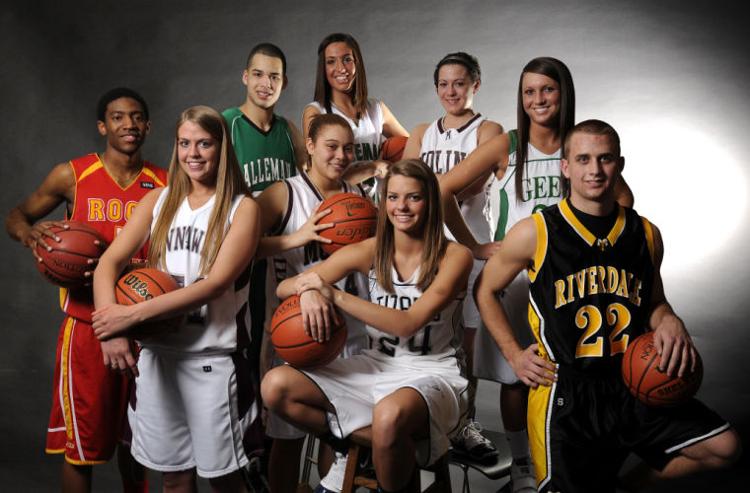 Rock Island finishes seventh at State Farm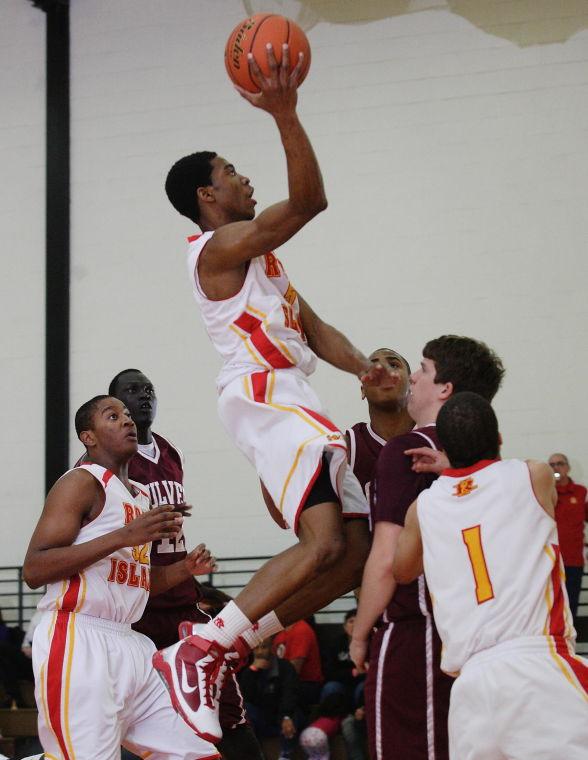 Offense clicks for Rocks in lopsided win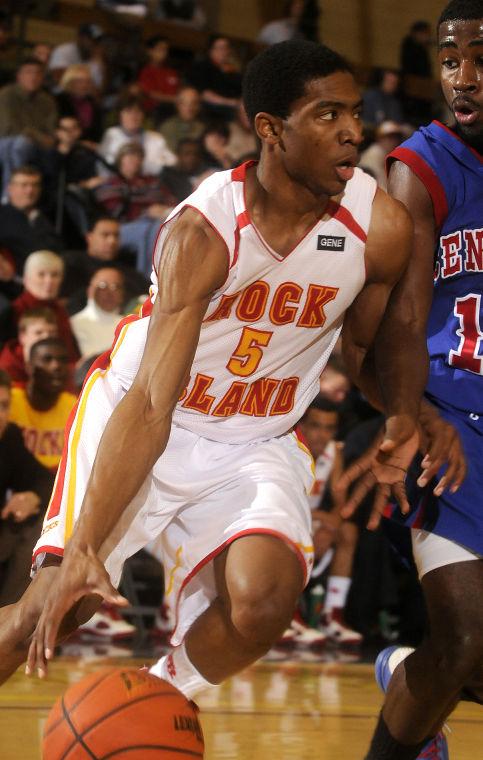 Rocks bounce back from OT loss with laugher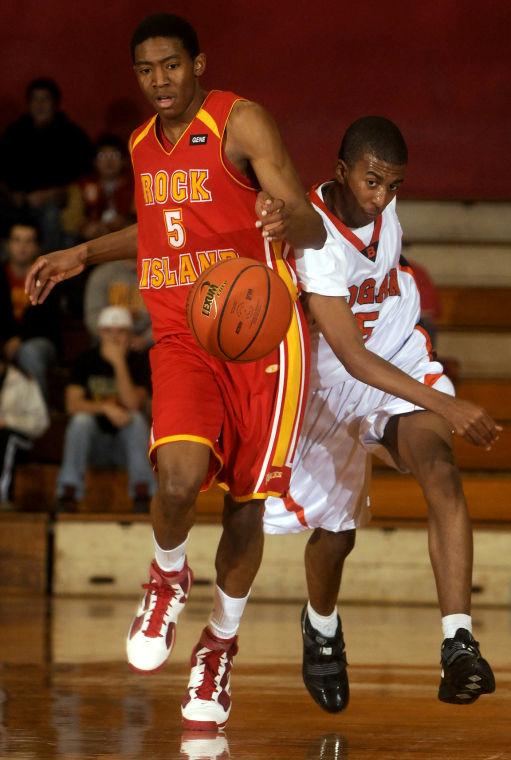 Randle returns to Colorado for Team USA camp
Editorial: Athlete transcends sport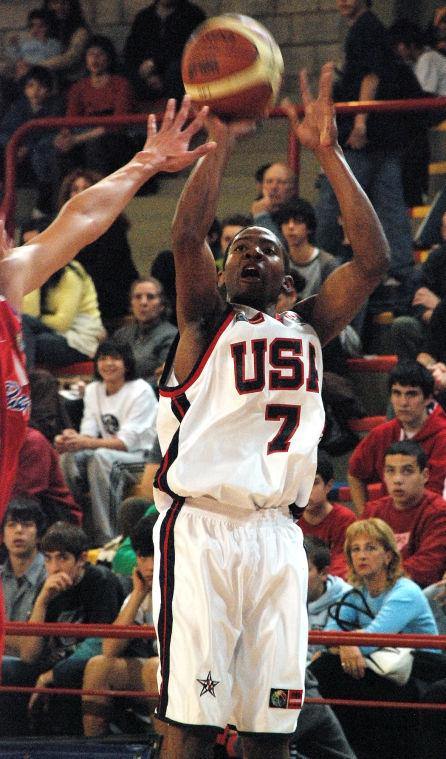 No more waiting; it's gametime for Randle, Team USA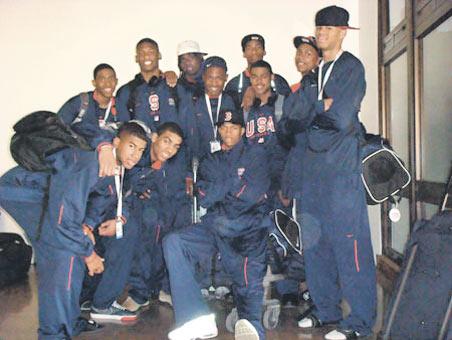 So, you want to be a rock star Chasson Randle?
'Wow' that's all Randle's father can say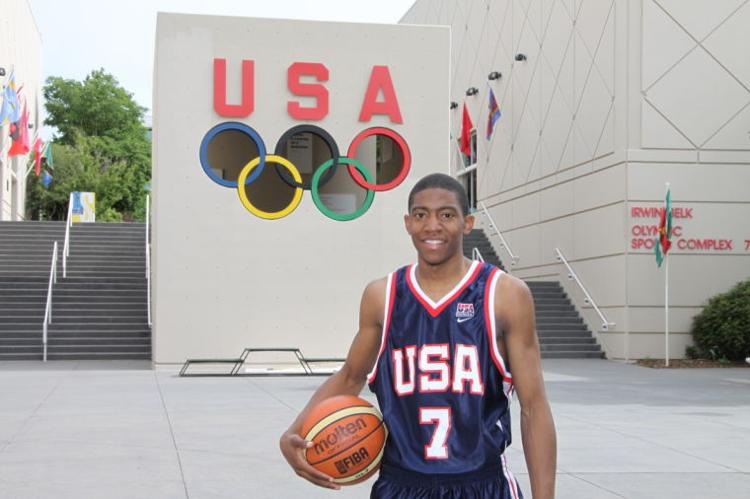 For Randle, there's little time for fun and games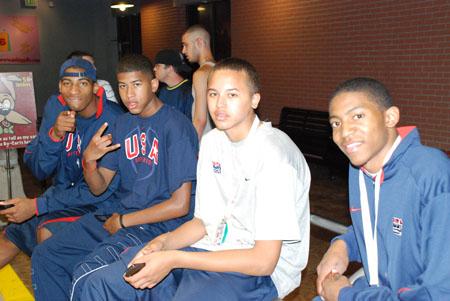 The celebrating is over, now it's all about gold for Randle and teammates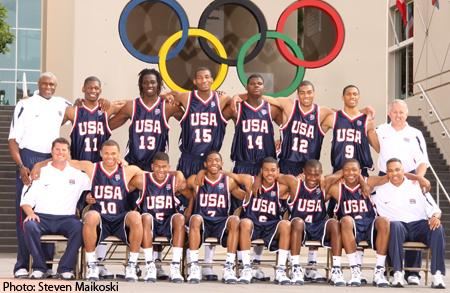 Randle gets invite to USA 16-under basketball tryout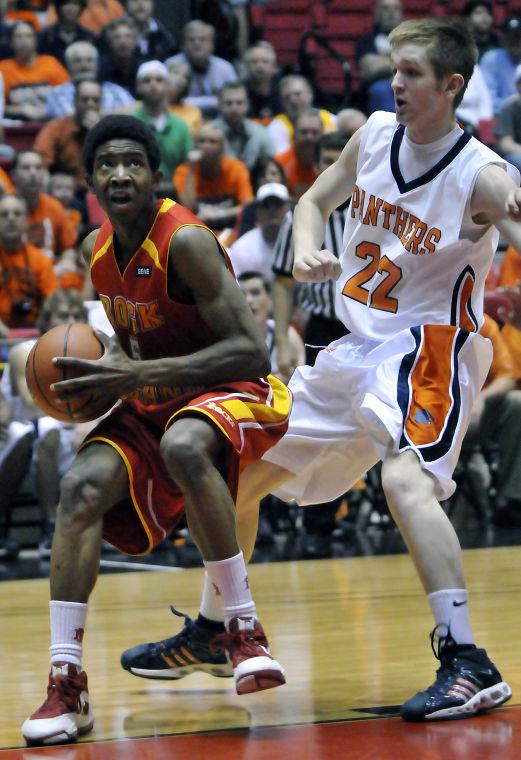 More All-State honors for Randle, Burrage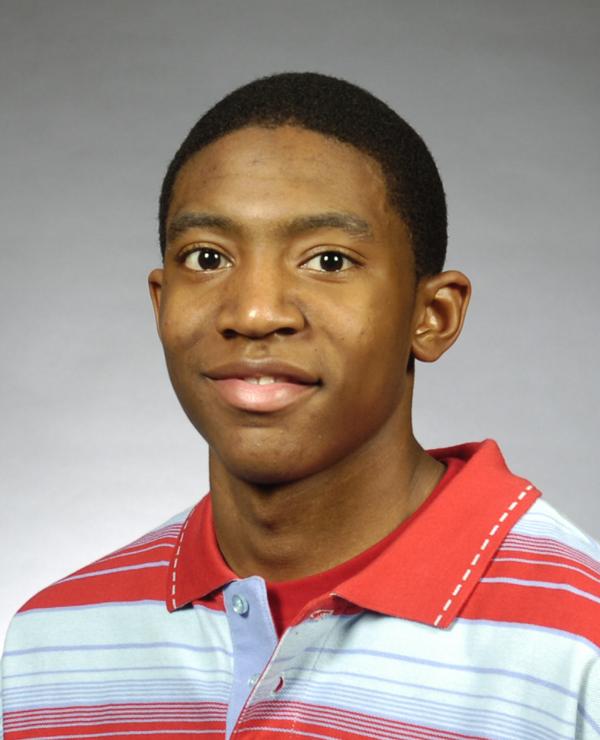 Talking hoops: UT's Burrage, Rocky's Randle go `one-on-one'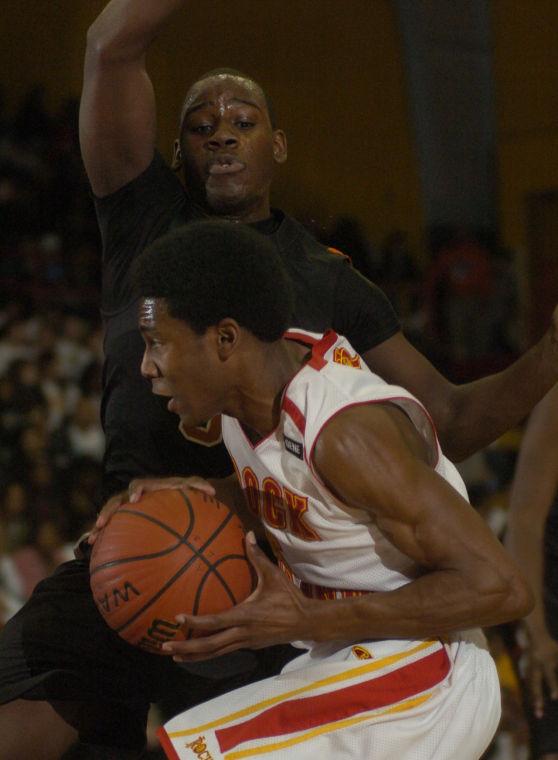 Moline dominates `Best of the Big 6' awards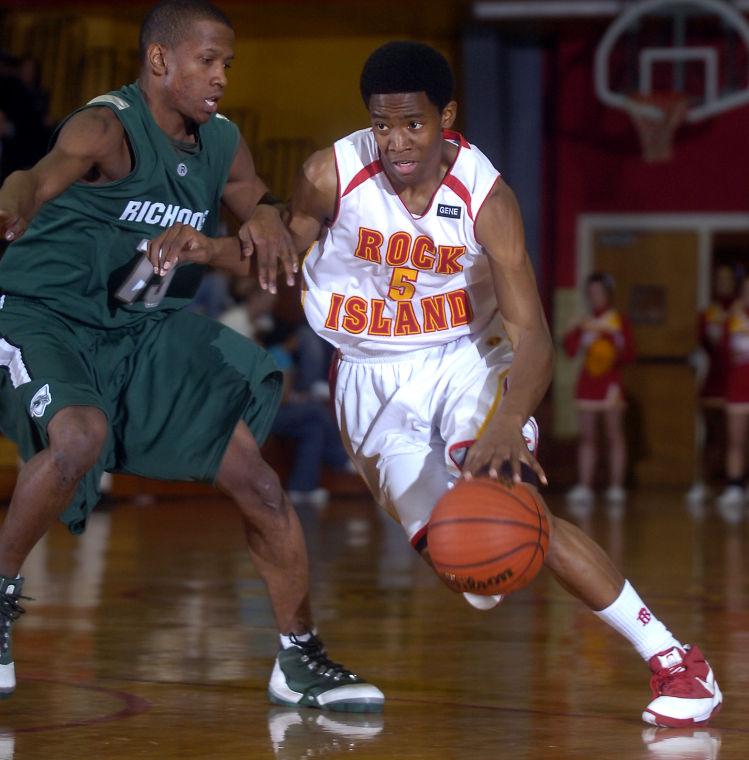 Super soph Chasson Randle is Rock solid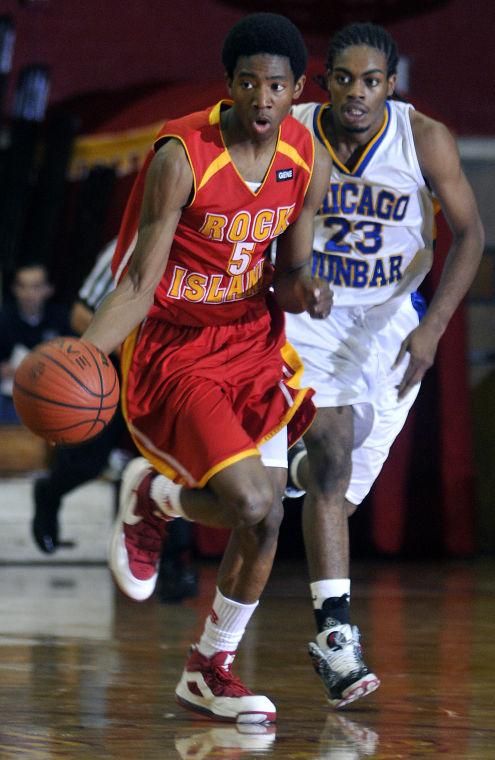 Rock Island on the win board in WB6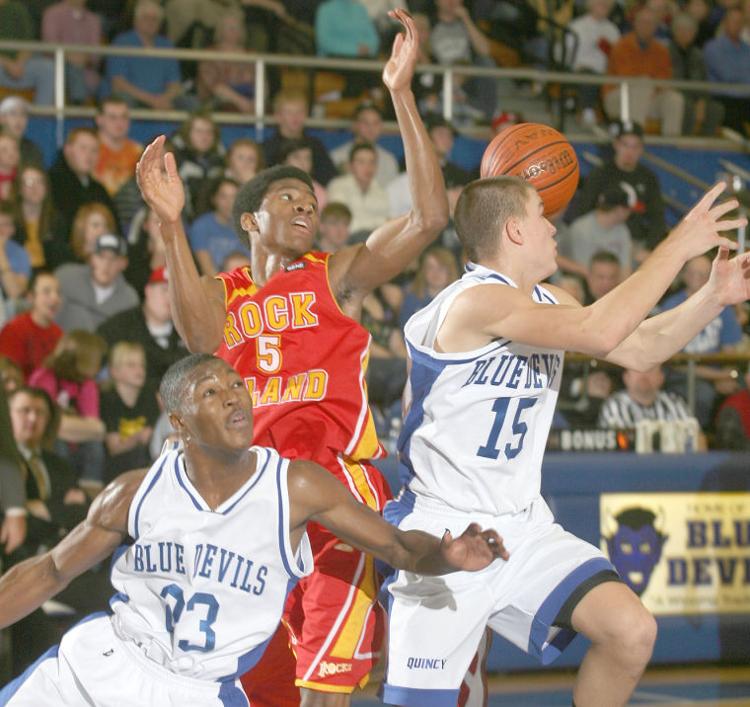 Central holds off Rocky rally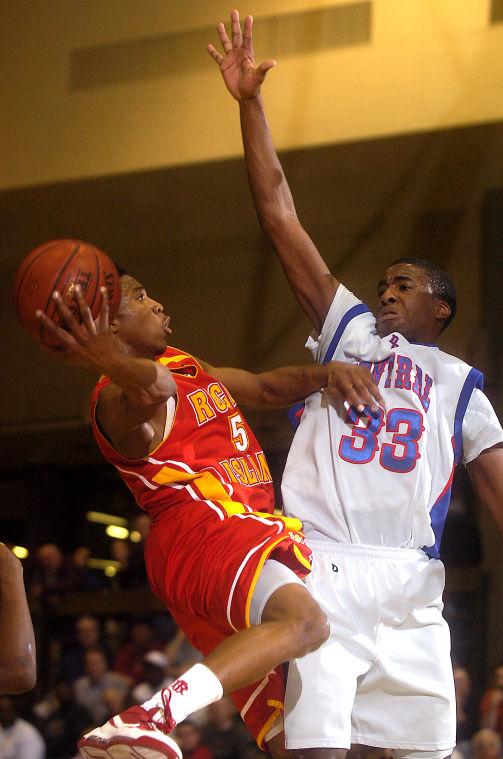 Muskeyvalley serves up RI `turkey' win with 10 assists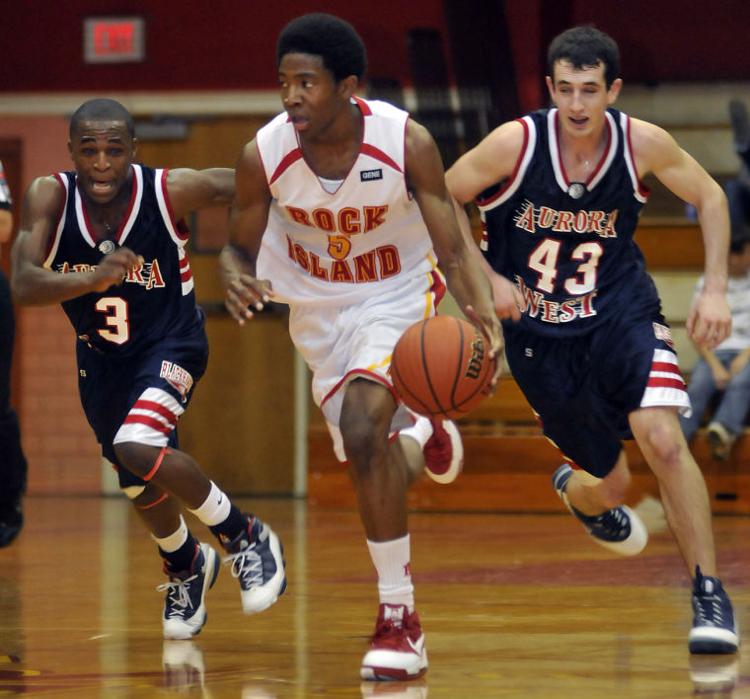 Pioneers coming together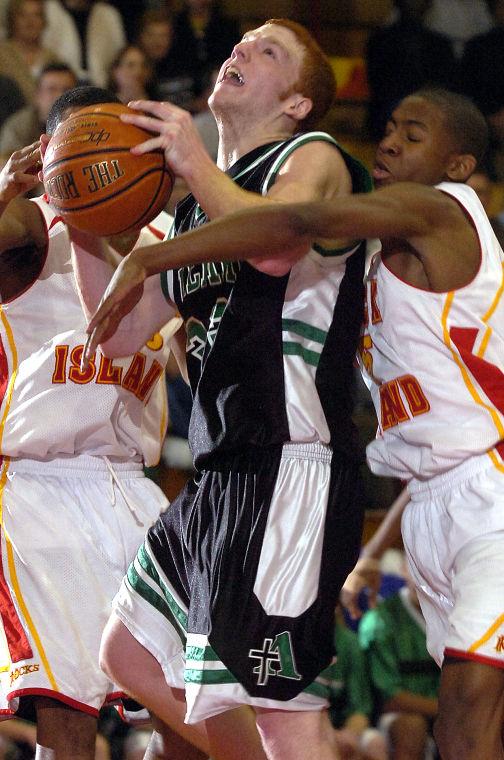 Quincy tops Rocks to stay atop Big 6