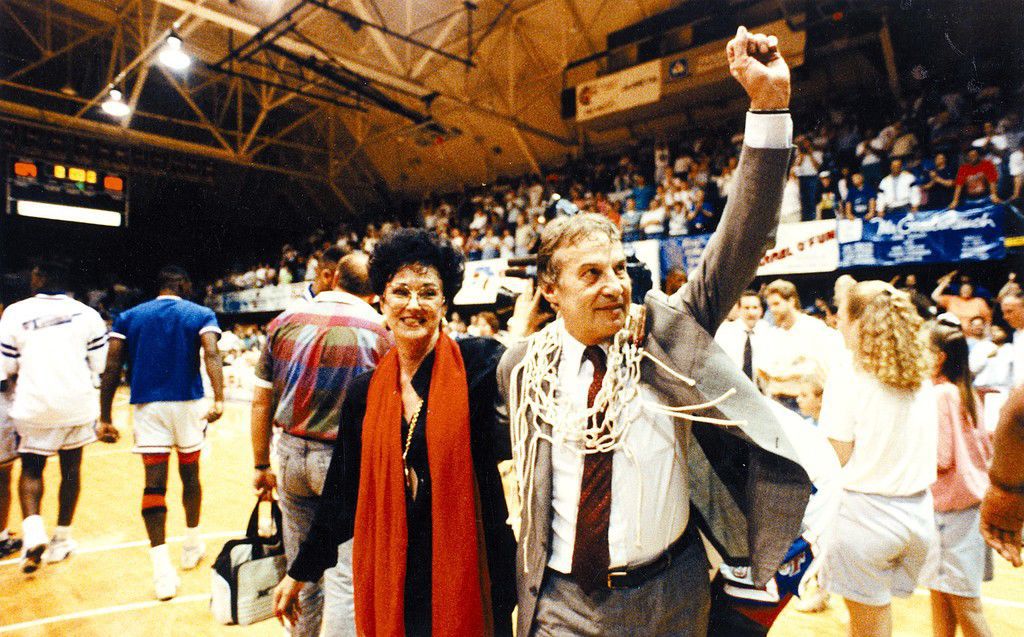 Mauro Panaggio never was known for his patience.
If one of his players wasn't doing his job, Panaggio never hesitated to let him know, usually in an animated way. If his team wasn't meshing, he wasn't adverse to making wholesale changes in the roster.
But he always commanded respect. Probably because he usually won.
Panaggio, the head coach of the Quad City Thunder for its first four years of existence and retired as the winningest coach in Continental Basketball Association history, passed away early Wednesday at the age of 90.
Although he coached for more than 40 years at various levels, Panaggio always viewed his days of Thunder as some of the best.
"I've enjoyed all of my years in the CBA, but none more than my last four years in the Quad-Cities," he said when stepping down from the job in 1991.
Panaggio was from the Rochester, N.Y., where he carved out a reputation as a high school and small college coach before taking charge of the Rochester Zeniths in the early days of the CBA. He went 36-12 and won the league title in his first year there, in 1979.
In 1987, he became the head coach of the expansion Thunder, who had a winning record in all four of Panaggio's seasons and lost to Wichita Falls in the CBA finals in his final year. He then handed off the job to his son, Dan, who coached QC for nine years, winning league titles in 1993 and 1998.
"I want to see what life is like not being a basketball coach …," Mauro Panaggio said when stepping down with the Thunder. "I honestly don't know if I'll be able to stand not being around basketball on a daily basis."
He returned to coach the CBA's Rockford Lightning the following season, and on Feb. 17, 1992, took part in a historic game coaching against son Dan. The Thunder won 104-101.
He won CBA coach of the year for the third time in 1993, and later had brief stints with CBA teams in San Diego and Shreveport.
Panaggio was residing in Daytona Beach, Fla. at the time of his death. His wife, Rita, passed away March 16.
Be the first to know
Get local news delivered to your inbox!