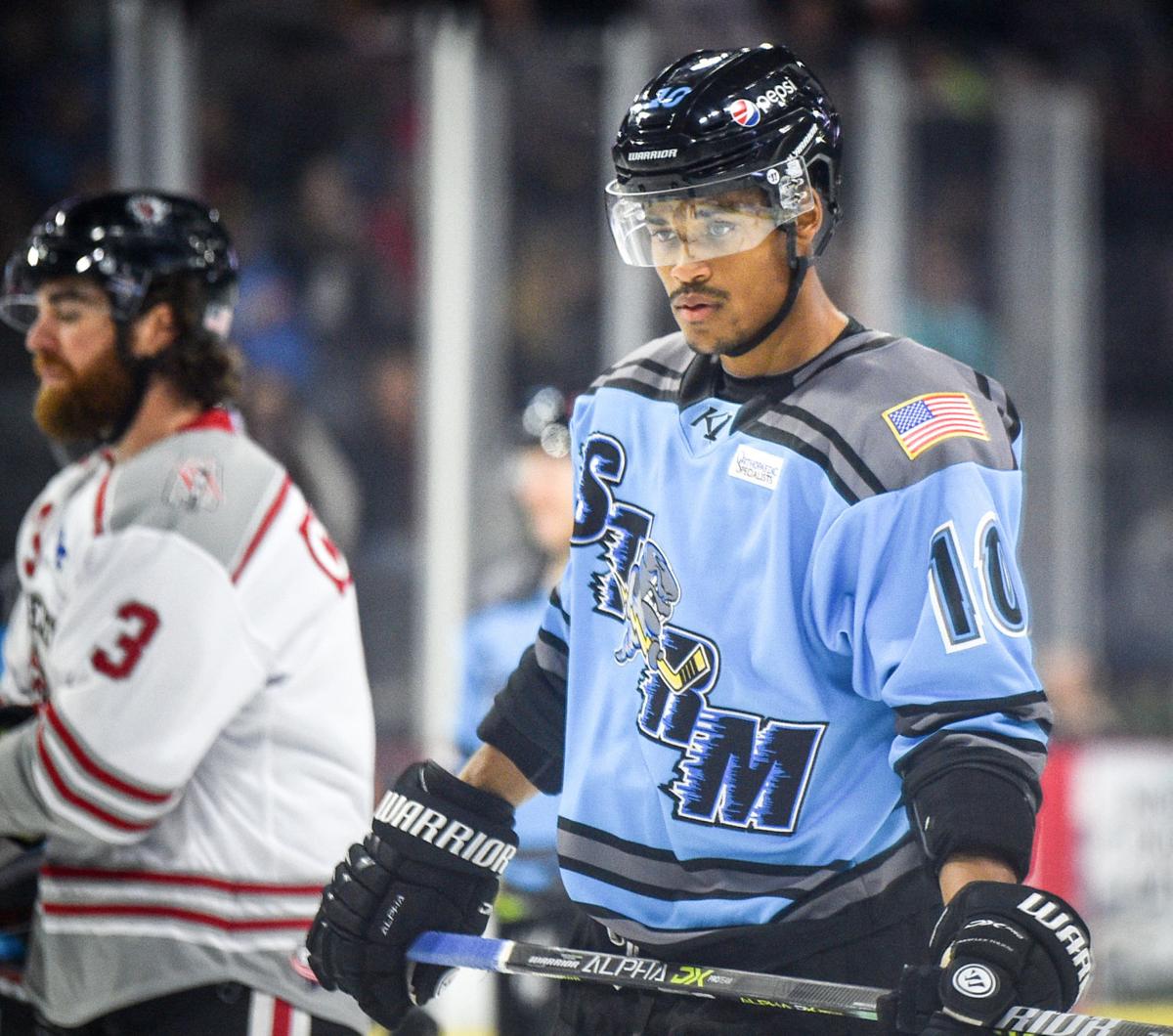 MOLINE — Mired in a six-game losing streak, Quad City Storm coach Dave Pszenyczny spent the weekend looking to shake up his team.
The Storm traded forward John Schiavo and defenseman Josh Victor to the Fayetteville Marksmen Monday in exchange for defenseman Tucker Ross and the playing rights to forward Will Smith.
"It's tough to get rid of those two because I actually enjoyed both of those two," Pszenyczny said. "But at the end of the day, something needed to be done after losing six straight.
"I don't think it's anything they've done within their game. Unfortunately, when you want something and the other team wants something, you've got to agree upon something, it's never going to be a lopsided trade."
Ross, 25, has played 10 games in his rookie season, not tallying a point. The Ashburn, Va., native is plus-1 and has 12 penalty minutes this season following a college career at Division III University of New England. In 100 career collegiate games, Ross scored 28 goals and added 31 assists.
You have free articles remaining.
He replaces Victor, who had one point and an even rating in 14 games of his rookie season.
"He's tough and on the offensive side, he's a right shot and I think our right side on the back end is a little weak," Pszenyczny said of Ross. "He should strengthen that out. We were pretty strong on the left side, so getting rid of Vic ... my other lefties were a little more solidified in this league."
Schiavo had scored three goals and added eight assists for 11 points in 14 games with the Storm but hadn't tallied a point in his last three outings. Following the trade, the Marksmen then traded Schiavo to the Huntsville Havoc. Schiavo rejoins the team he won a Southern Professional Hockey League championship with last season.
Smith, 23, is playing for the ECHL's Wheeling Nailers, where he has two goals and one assist in 10 games. He has played 37 career ECHL games and has five goals and two assists.
The East Longmeadow, Mass., native has played 62 career SPHL games with the Peoria Rivermen, scoring 23 goals and adding 30 assists for 53 points in that span.
"I talked to him today. He's excited that his rights are in Quad-City but obviously I told him to focus on where he's at in Wheeling," Pszenyczny said. "He's going to add more depth to our center position which is nice and he's a gamebreaker. He's a very game-smart, high IQ player"