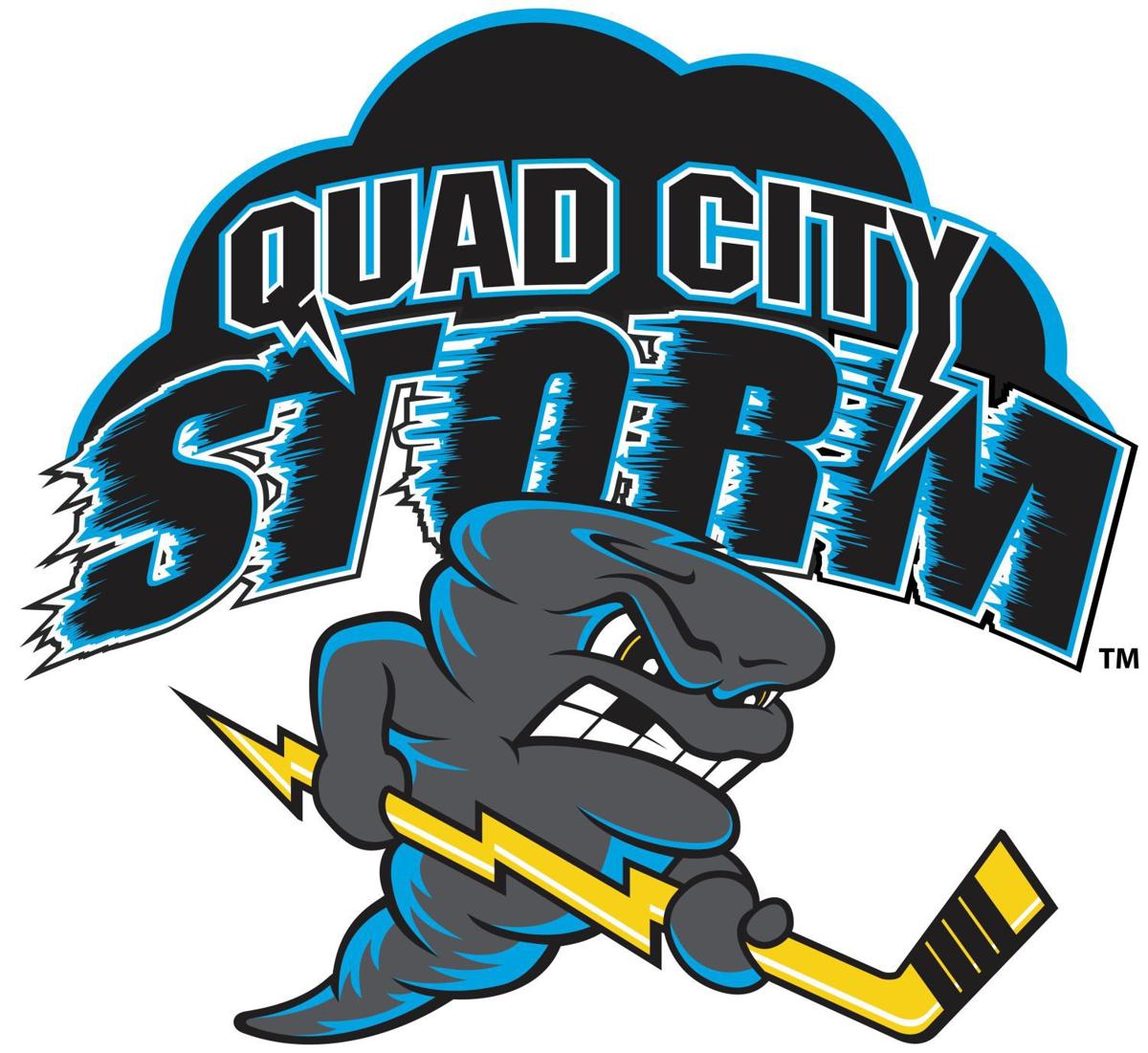 MOLINE — Despite a tough inaugural season, there was some chatter around the Southern Professional Hockey League last year about what it was like to play for the Quad City Storm.
"I heard how good it was, heard the atmosphere was great, good coaching, good staff," forward John Schiavo said. "I was excited for the opportunity to come here and play and try to be a leader here and help."
Schiavo is one of the new acquisitions for the Storm, joining the team after winning the President's Cup last year with the Huntsville Havoc. Not protected over the summer by the Havoc, Schiavo was looking for a new place to play and chose the Storm, despite leaving the league champion for a team that finished ninth last season.
After the first day of training camp Wednesday, he's not regretting his decision.
"I loved playing here," Schiavo said. "Playing against (the Storm), having a great atmosphere fan-wise, you never want to come into a barn that has fans choking down your throat. We definitely got booed a little when we were here and I played with Huntsville. The arena is obviously a great arena, I think it's bigger and better than some AHL rinks. It's made for us to be successful and move onto the next level."
The TaxSlayer Center got something of a face-lift over the summer, part of a renovation that cost an estimated $500,000 according to arena executive director Scott Mullen. The renovations included all the side rooms used for concerts as well as the Storm's locker room, which is in the process of adding a lounge for both the team and for various road crews for performing acts.
It's another perk for the Storm.
"Definitely excited to come back here. We've got a great facility, great fan base and it makes playing here a great opportunity," forward Shane Bennett said. "It just adds to everything. ... I think it's going to make being at the rink even more enjoyable, maybe hang around even longer after practices and games. Everyone will get that much closer."
The Storm are hoping these cosmetic changes can help pay off on the ice this season after an 18-33-5 season. Despite those struggles, coach Dave Pszenyczny resisted the temptation to start from scratch, re-signing 15 players who were on the season-ending roster last year. 
The Storm opened with 28 players in camp and Pszenyczny said he won't cut anybody until Sunday following the team's Saturday preseason game against the Peoria Rivermen.
"You still need a core group of guys," Pszenyczny said. "I don't necessarily think we lost by our work ethic last year, I just think we got outskilled in most of our games, or we didn't have a hot start. ... Those are things I'm going to nip in the bud and that starts with preparation in practice."
Included in those returning players is Bennett, who joined the team in a midseason trade and ended up leading the Storm with 14 goals and 30 points in 34 games. Bennett started this season in an ECHL camp with the Fort Wayne Komets, scoring an overtime goal in one game before rejoining the Storm. He was one of 12 players on the training camp roster to see time in an ECHL camp.
"When I went to the camp, it was definitely a big wake-up call that I was not in very good shape," Bennett said. "You're playing with higher-level guys, NHL draft picks, so you maybe start to pick up a little bit of what makes them successful and bring it back here to help everyone else out."
With a year of coaching under his belt, Pszenyczny feels better prepared for his second season at the helm. The Storm struggled out of the gate last year, losing seven of their first eight and endured other long losing streaks during the season.
Already in the first day of camp, he's put more of a focus on battling right from the start, something players are embracing.
"The more you battle against each other in practice and play that hard style, it's going to make the games that much easier," Schiavo said. "First day, two hours on the ice, we put in a real good shift. Some guys are trying to earn spots, some are trying to be leaders so we started off really good."
It's possible for SPHL teams to enjoy quick turnarounds. Birmingham went 22-28-6 in its first year in the league two seasons ago but went 39-15-2 last season, finishing second in the league standings and reaching the President's Cup Finals before falling to Huntsville.
Pszenyczny believes this roster also has the potential to make the Storm's second season a successful one.
"This year's going to be a little more skill, but we're still going to have that grit with us that carried us last year when we were pulling off some wins," Pszenyczny said. "I went out and I think I've done a good job so far with bringing that here. Now it's going to be about piecing it all together."
Be the first to know
Get local news delivered to your inbox!