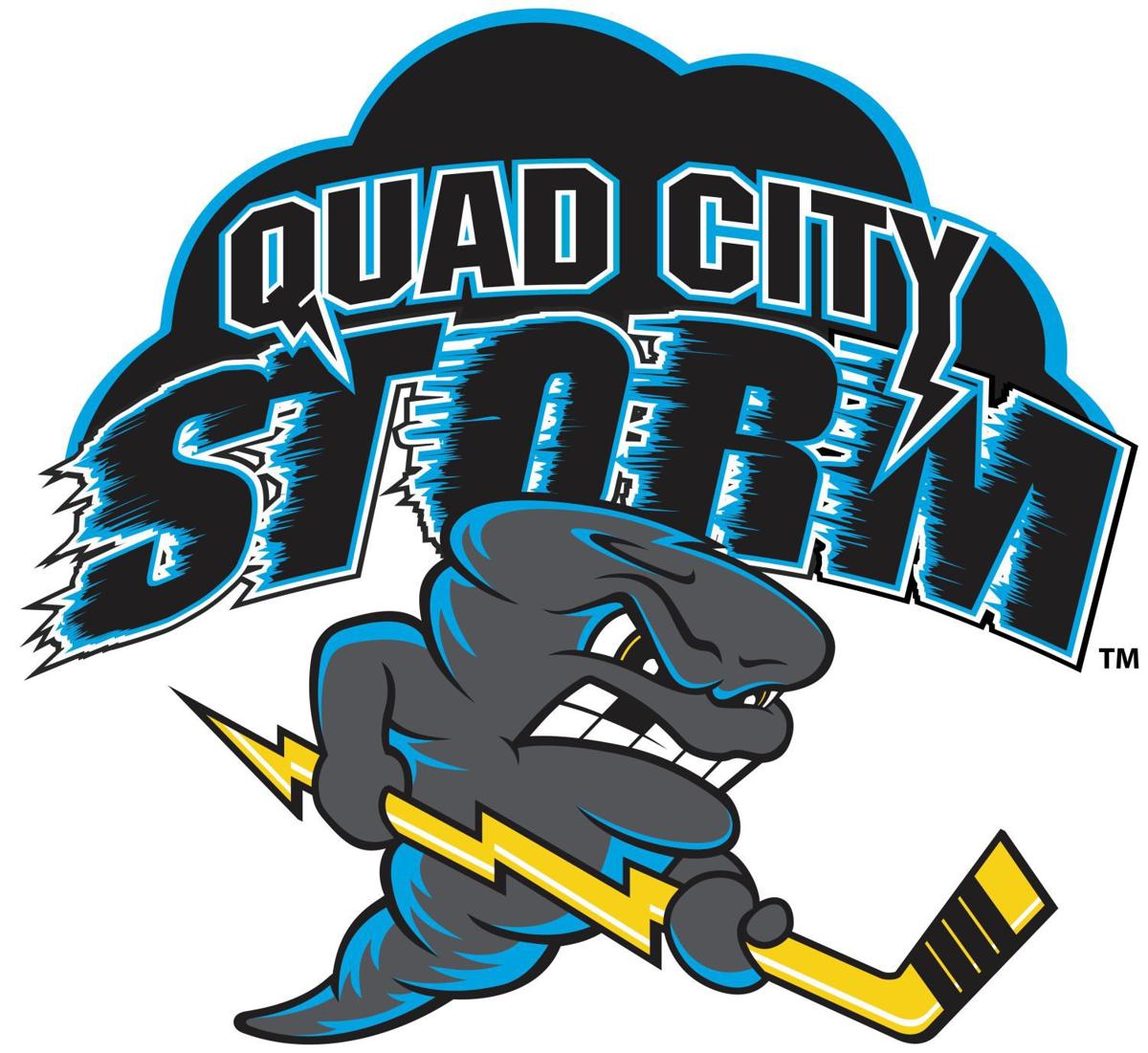 MOLINE —Don't hang that championship banner just yet.
One night after taking down the defending Southern Professional Hockey League champion Huntsville Havoc in their home opener, the Quad-City Storm got something of a reality check in a 6-3 loss to the Havoc Saturday night at the TaxSlayer Center.
It's the first time this season the Storm failed to earn at least a point after taking Peoria to overtime in the season opener and earning a shootout win over the Havoc Friday.
"You never want to say losing's a good thing, but I'd rather it happen now rather than fighting for that playoff spot down the road," forward Michael Casale said. "It's definitely a good wake-up call, for guys to know their roles, get right back on the ice Monday and start practicing."
The Storm were plagued by defensive zone issues all night, not doing much to help starting goaltender Cody Porter, or Peter Di Salvo, who entered in relief in the first period with the Havoc already leading 3-1.
"It was atrocious, it looked like last year in our D-zone and I don't understand that," head coach Dave Pszenyczny said. "You would have thought we were shorthanded. A big letdown after last night but we'll get back to it.
"Right now everybody is just puck watching ... and it's hard to defend when you're flat-footed."
The night started out strong for the Storm as Tommy Tsicos gave Quad-City a quick lead, getting in front of the net to redirect a shot from Sean Kacerosky 2:59 into the game.
The lead didn't last long as a mishandle of the puck from Storm defenseman Kristaps Nimanis gave Kyle Sharkey an easy tap-in goal at 3:39.
Tyler Piacentini gave Huntsville its first lead of the weekend, burying his own rebound past Porter at 9:35, then Garrison Sanipass capitalized on a 2-on-1 pass from Scott Trask to up the Havoc lead to 3-1 at 10:01, ending Porter's night. Porter made 10 saves on 13 shots.
Di Salvo's entrance sparked the Storm, who cut into the lead less than a minute later. Dean Yakura found Stephen Gaul, who got the puck on his backhand to beat Havoc goalie Mike DeLaVergne at 10:40.
Huntsville pounced on another defensive zone lapse late in the period as Shawn Bates found Tanner Karty with a backdoor pass to put the Havoc up 4-2 at 18:56 in the first period.
"I don't know if they did anything differently, I think we've just got to prepare better," Casale said. "They're a really good hockey team, back-to-back champions and I think they were probably frustrated after last night, that's a tough loss for them and they came out extra hard. We've got to be prepared for that."
The Storm outplayed the Havoc in the second period, outshooting Huntsville 13-5 and cutting the score to 4-3 with another goal from Tsicos. Tsicos once again got in front of DeLaVergne to deflect a shot from Shane Bennett into the net at 17:05 in the frame.
But Huntsville once again responded quickly, Chance Braid finding Bates on a 2-on-1 to give the Havoc a 5-3 lead at 18:01 in the period.
The Havoc added to their lead quickly in the third period with a goal from Rob Darrar just 62 seconds into the frame.
The Storm continue to struggle on the power play, going 0 for 5 on the night, including an extended 6-on-4 chance late in the third period. They are now 0 for 14 to start the season.
"It's frustrating because we're getting good looks," Pszenyczny said. "We had this problem last year, we were winning games on the power play and not 5-on-5, and then, vice versa. Once we get that all in line, we're going to be a hard team to stop."
Be the first to know
Get local news delivered to your inbox!