ROCK ISLAND — An offensive line at any level of football is normally a family — sometimes a little disjointed, but always a close-knit group of big guys.
That description perfectly fits the Rock Island Rocks this fall. They all get along and none are completely like the other. What they have done together is bond into a band of brothers and have led the 2-2 Rocks to some impressive offensive numbers.
Through four games, the Rocks have run for 1,057 yards and are averaging 6.3 yards per rushing attempt. Junior running back Davion Wilson leads the way with 786 yards on 89 carries (8.8 yards per carry) and eight touchdowns.
"It is pretty fun to have those guys leading the way," Wilson said. "I am so much smaller than them; I sneak up behind them and look for the hole to run through. If they keep doing that, it will be a huge season for us."
The Rocks ran for 400 yards in last Friday's win over Galesburg, and did so with one of their starters (Peyton Mahmutovic) missing the second half with a lower-body injury.
This unit appears to be getting better and deeper each week. In fact, RI coach Ben Hammer used eight players on the offensive line this past week and will use seven until Mahmutovic is ready to return to his guard spot.
"I expected the returning guys — Peyton, Kobe (Rios), Will (Maurer) and Logan (Swartz); for the others to all step up is unexpected," Hammer said. "You hope one, maybe two, will step in, but we now really have eight guys who are playing great.
"This is a really talented group that is physical and athletic. When they grow a little closer and start pushing each other, they will become very good and very intimidating."
Maurer is the elder statesmen of the group, having played some as a sophomore. Rios and Swartz transferred from Alleman before last season. Mahmutovic moved into the lineup last season.
Sophomore Tommy Smith, senior Chase Spragg, junior Donovan Rogers and junior Isaiah Morrow round out the group.
"We have the huge guys (Rios is 6-foot-6, 300 pounds; Swartz is 6-5, 290; and Smith is 6-4, 265) and they bring the power," Maurer said. "I bring the quickness. Peyton is just tough. We are the hit-you-first guys."
Swartz and Rios are both committed to play college football next fall — Swartz at Kent State and Rios at Northern Iowa. They feel like they need to be the leaders of the unit.
"It was a transition this summer and it took us awhile to get everyone to fall into place," Swartz said. "The first two games, we didn't think we were where we wanted to be, but the last two weeks have been so much better. We understand in this offense, we don't go without all five guys on the field doing their job."
Rios, a guy Hammer calls all business on the field and a goofball away from it, is the free spirit of the team and calls himself the toughest guy on the field. He also plays on the defensive side for the Rocks, who have won their last two games.
He calls tonight's game against Alleman at Augustana's Lindberg Stadium one of the biggest in his career.
"Those are Logan and my ex-teammates and I know they don't think too much of the Rocks after the way they dominated us last year," Rios said. "Logan and I want this one bad. We want to stay on this winning streak and keep having fun this season."
Mahmutovic is upset he has to miss this game, but believes his teammates will handle things in his absence.
"I'd rather be a part of the game (tonight), but I'll be back in maybe two weeks," he said. "For now, I will be their biggest cheerleader and coach."
Morrow said there is a belief now for the Rocks, something he has seen grow since summer camp.
"These are now my brothers," he said. "We all work together and are growing together."
Added Rogers, "We are a family and a team. We know that we are an eight-man line and whoever is doing his job will be on the field. That makes us all work harder to get more reps."
Spragg is stepping in tonight for Mahmutovic and feels comfortable because he is among family.
"It is not hard at all for me to step in," he said. "As long as each of us does what he is supposed to do, we are fine. I have confidence in everyone."
Smith, the only sophomore in the group, felt some jitters in his first varsity action, but now his teammates have made him feel a part of the group.
"I don't feel any pressure now," said Smith, "because big Kobe and Logan have took me under their wings and helped me so much." 
Rock Island vs St. Charles East football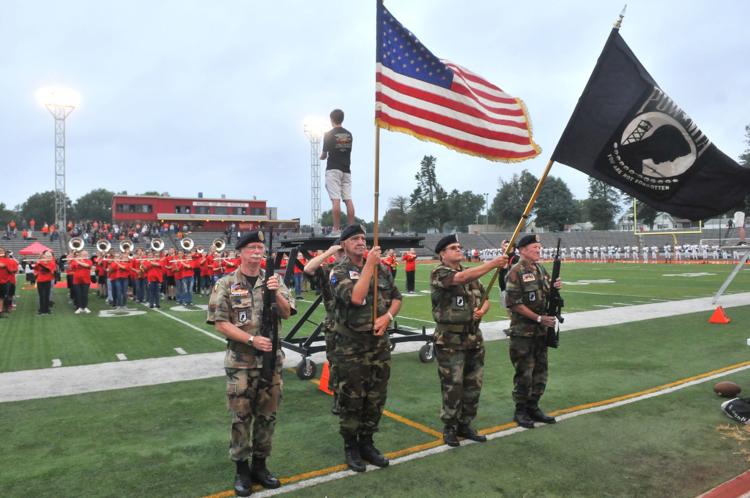 Rock Island vs St. Charles East football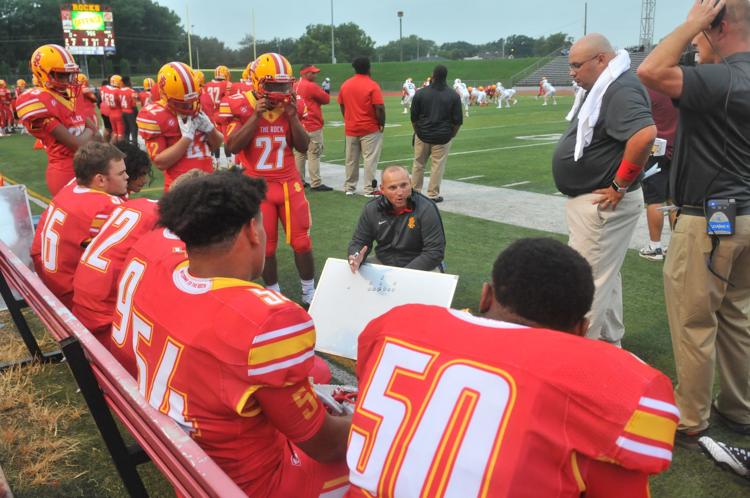 Rock Island vs St. Charles East football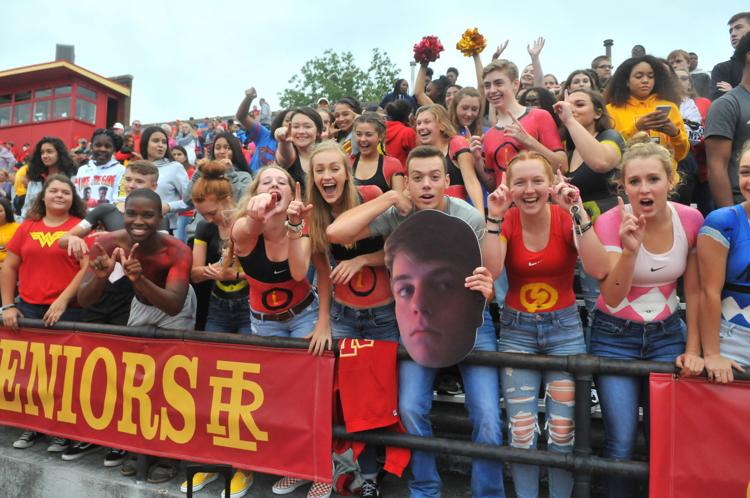 Rock Island vs St. Charles East football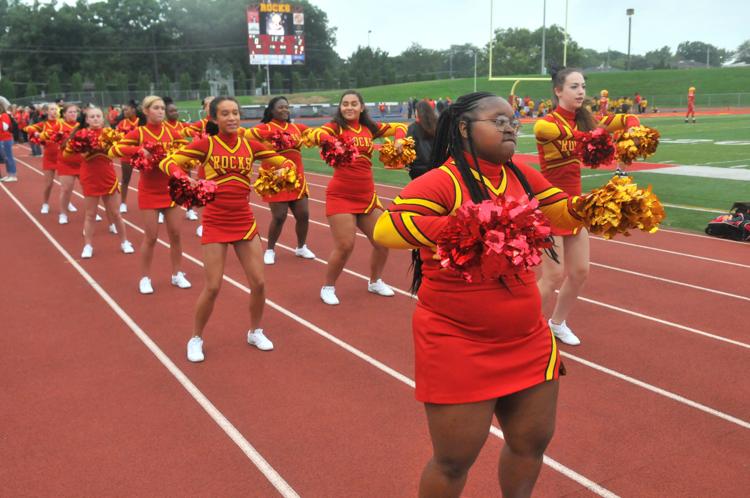 Rock Island vs St. Charles East football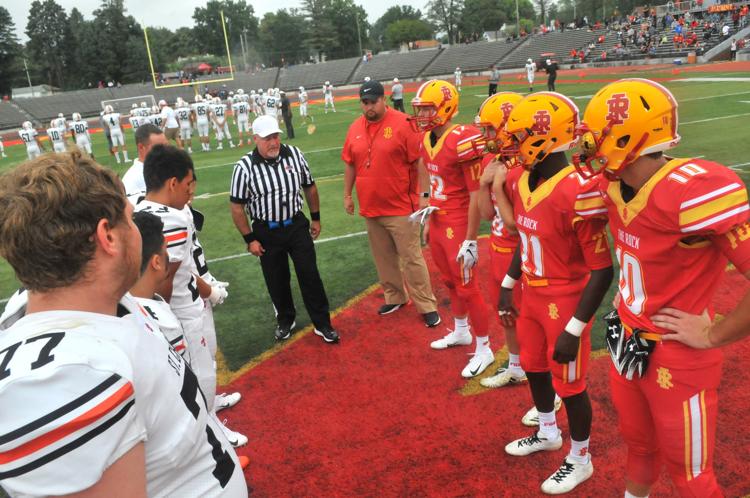 Rock Island vs St. Charles East football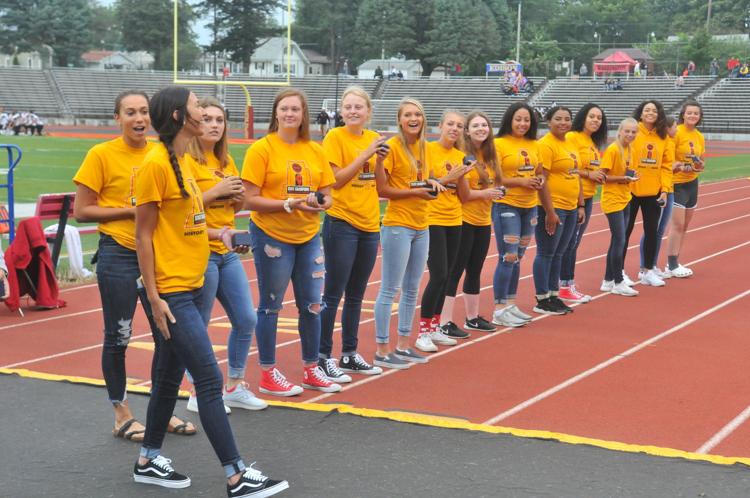 Rock Island vs St. Charles East football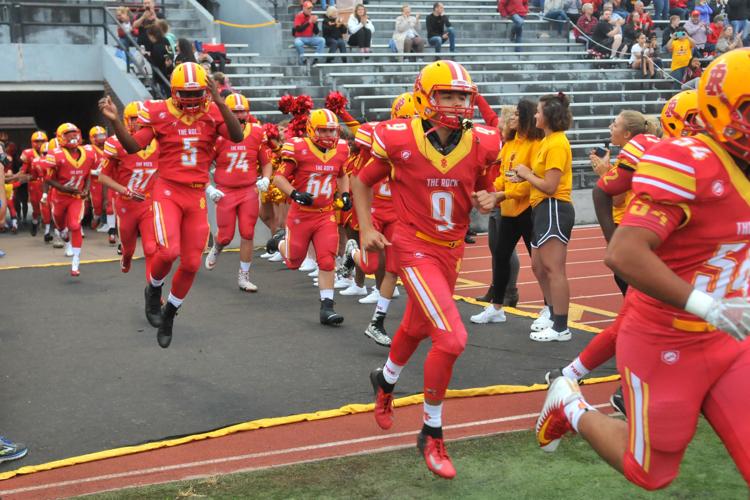 Rock Island vs St. Charles East football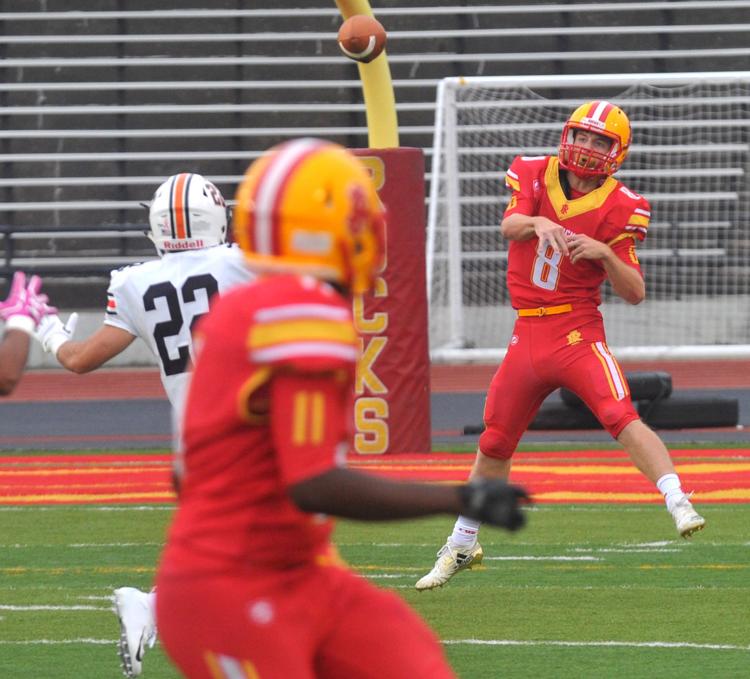 Rock Island vs St. Charles East football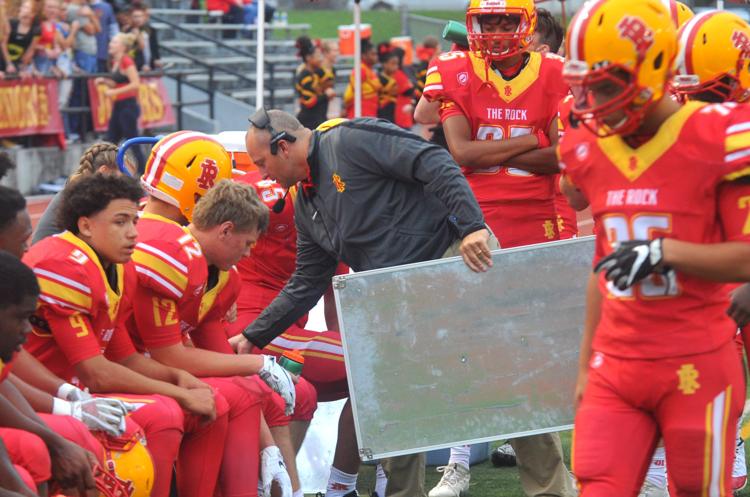 Rock Island vs St. Charles East football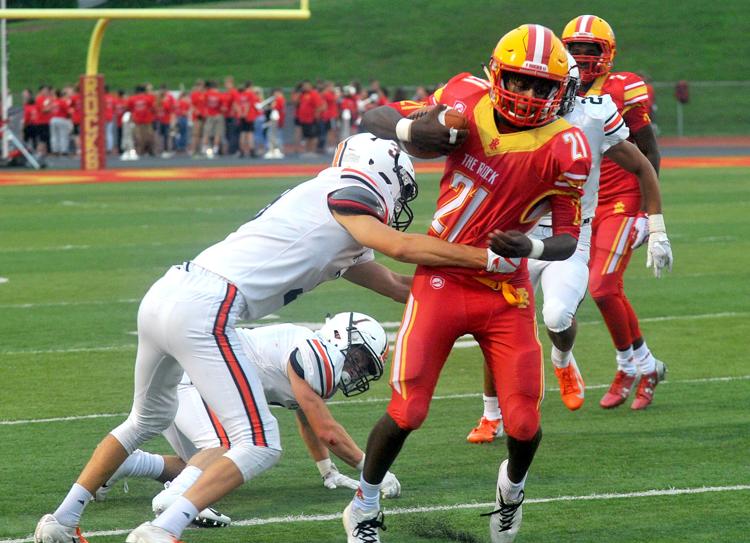 Rock Island vs St. Charles East football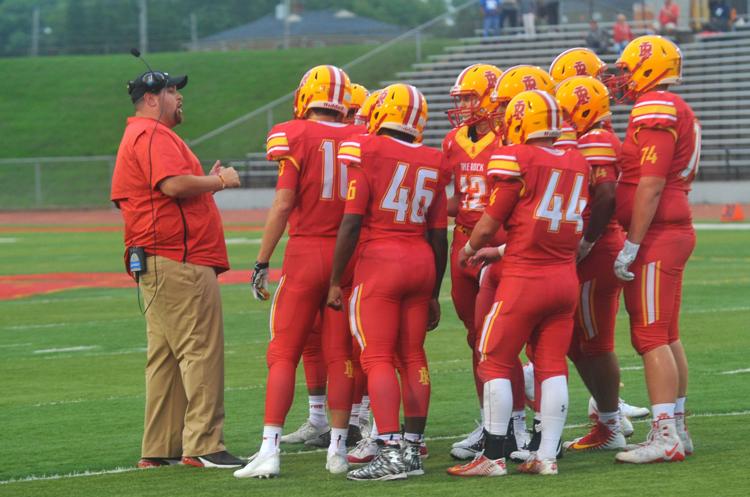 Rock Island vs St. Charles East football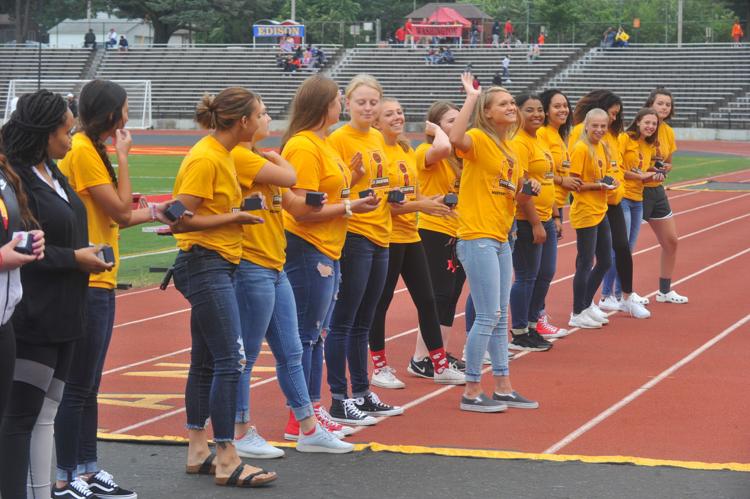 Rock Island vs St. Charles East football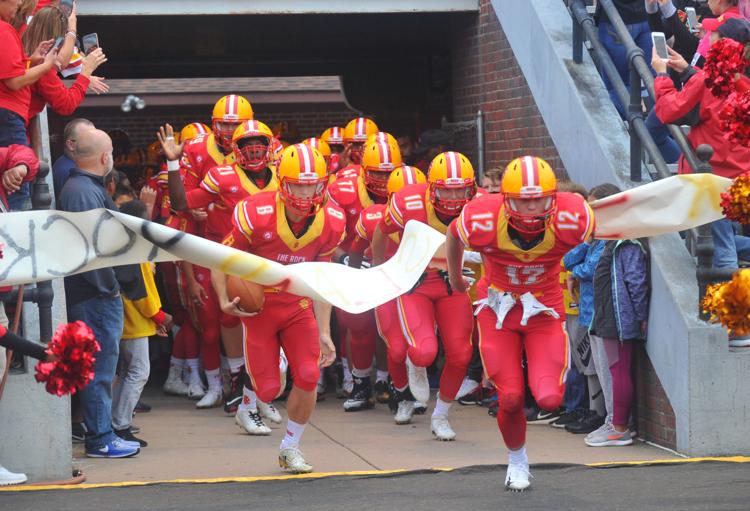 Rock Island vs St. Charles East football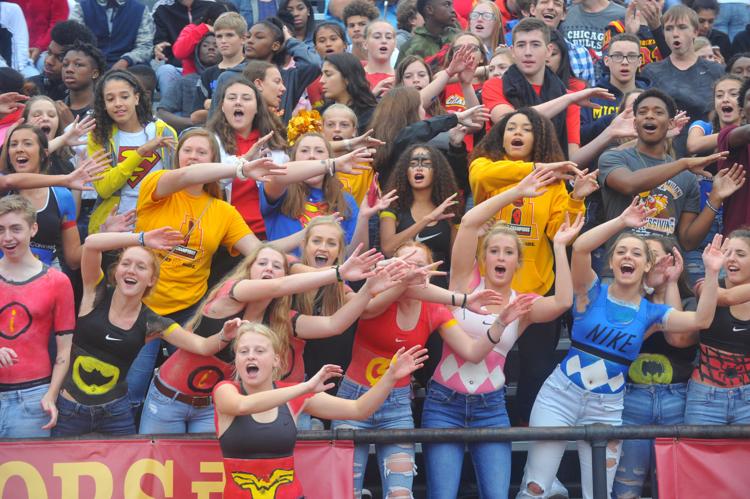 Rock Island vs St. Charles East football
Rock Island vs St. Charles East football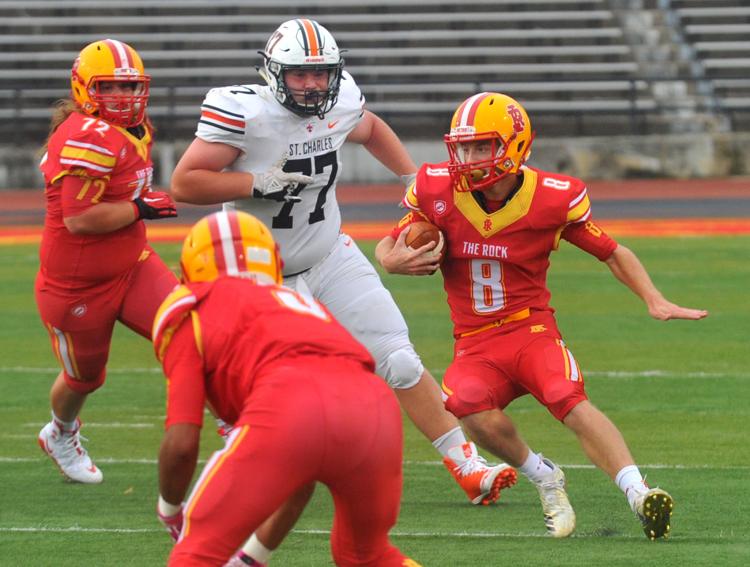 Rock Island vs St. Charles East football