ANNAWAN — Needing a win to clinch at least a share of its fifth straight Lincoln Trail Conference title, the Wethersfield volleyball team found itself in one of the league's more inhospitable environments Monday evening.
Taking on rival Annawan on its home floor before a nearly packed house, the Lady Geese continued a late-season conference stretch drive against some of their toughest competition by sweeping the Bravettes 25-16, 25-17 to move to 9-0 in the LTC and assure themselves of no worse than a conference co-championship.
But with second-place United — a team the Geese battled past in three sets last Thursday — still a game behind in the standings, Wethersfield is looking to complete a perfect Lincoln Trail run with a Senior Night win over West Central on Wednesday.
"West Central is playing as good as it has in years," said Wethersfield coach Tonya Vincent, whose 32-1 club has now won 26 consecutive matches. "We don't want to get knocked off on our home floor by them, and we don't want to share (the league crown)."
Senior outside hitter Brittney Litton, who turned in another powerful outing Monday with 20 kills, eight digs and three blocks, knows the challenge that still lies ahead.
"West Central is a competitive team," she said. "We played them at the Knoxville Tournament, and they put up a good game against us. But, we feel it's our time to take the conference title again. I feel like this team is ready to do that."
You have free articles remaining.
Going up against an Annawan squad that was still entertaining hopes of finishing at the head of the Lincoln Trail, the Geese got off to a quick 5-1 start in the opening set before the Bravettes (19-10-3, 7-2 LTC) dug in their heels, battling back to within 8-7.
After Wethersfield opened its biggest lead at 14-9, Annawnan kept plugging away. Kills by Ella Manuel and Courtney Baele and then a Baele service ace closed the gap to 15-13. However, the Geese used five straight Litton kills and consecutive Tess Anderson aces to go on a 7-0 run and take control of the opening set.
"A key factor with us is that if we get down a couple of points, we tend to shut down," said Anderson, who finished with 21 assists, five digs, and three kills. "When we get back on track, we're fine."
In the second set, Wethersfield roared out of the blocks by scoring nine of the first 11 points. Again, the Bravettes battled back, closing the deficit to four three times, the last at 14-10 after an Emily Miller kill. But in its third meeting with their closest rivals, Annawan could not quite get over the hump and grab a lead.
"I thought we played good," said Manuel (six digs, three kills). "We've played them three times now, and this was our best effort. We still have some stuff to clean up, but we feel better knowing we can do better if we see them again."
If the Geese and Bravettes meet again, it would not be until the Class 1A sectional round. For Annawan, Monday's performance gave it plenty of encouragement for next week's regionals.
"This gave us a lot to think about if we play Wethersfield again, and this helped us for what we'll need for regionals," said Miller, whose six kills matched Reese Randall for the team lead. Keagan Rico added six digs and four kills, and Baele had 15 assists.
101518-wethersfield-annawan-vb--01a.jpg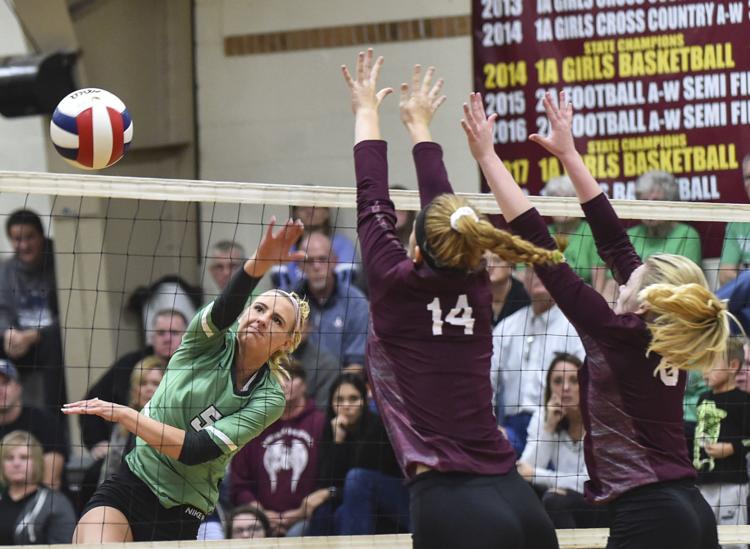 101518-wethersfield-annawan-vb--02a.jpg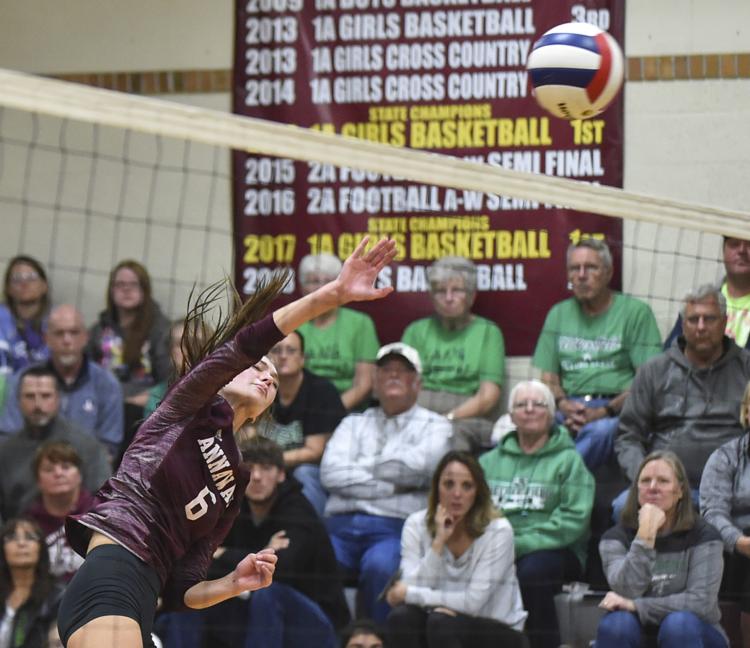 101518-wethersfield-annawan-vb--03a.jpg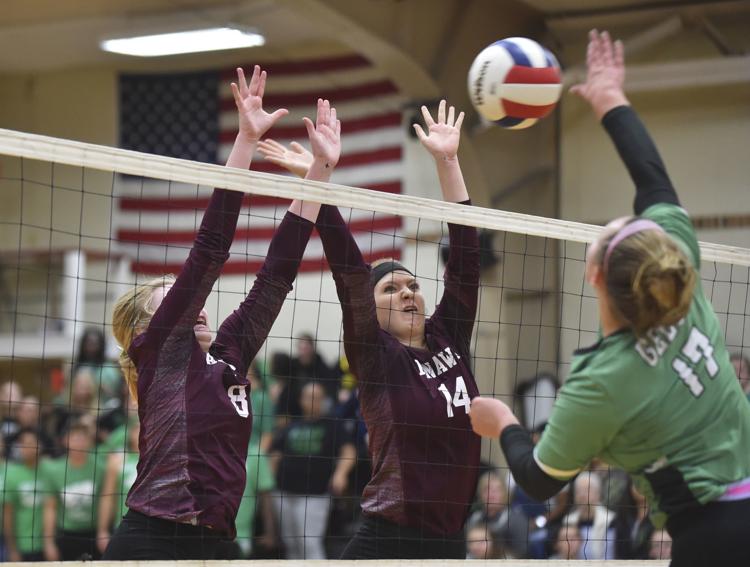 101518-wethersfield-annawan-vb--04a.jpg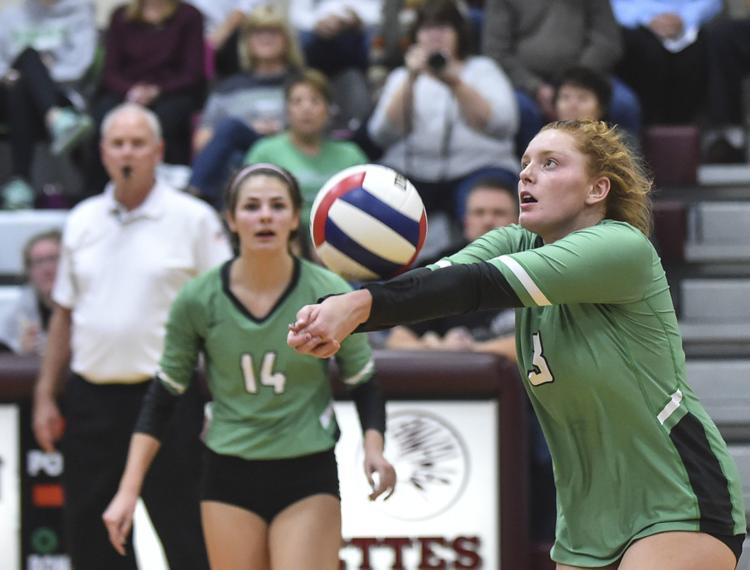 101518-wethersfield-annawan-vb--05a.jpg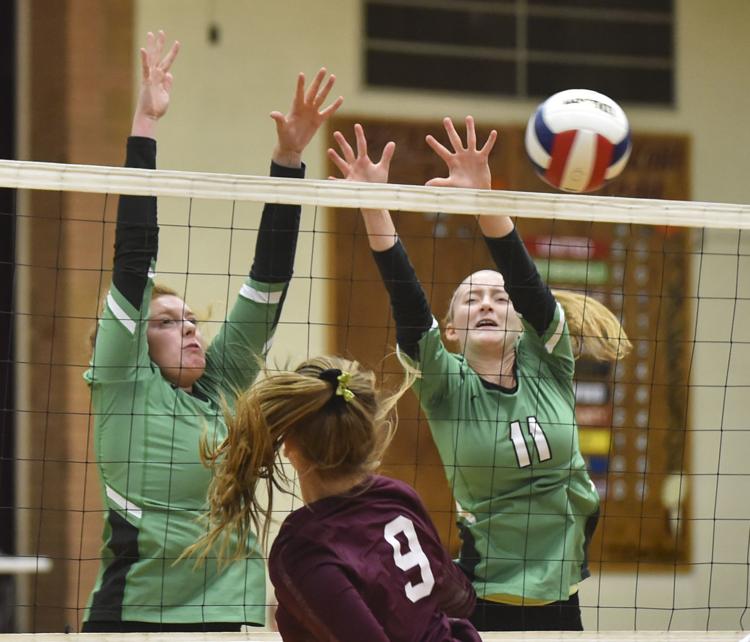 101518-wethersfield-annawan-vb--06a.jpg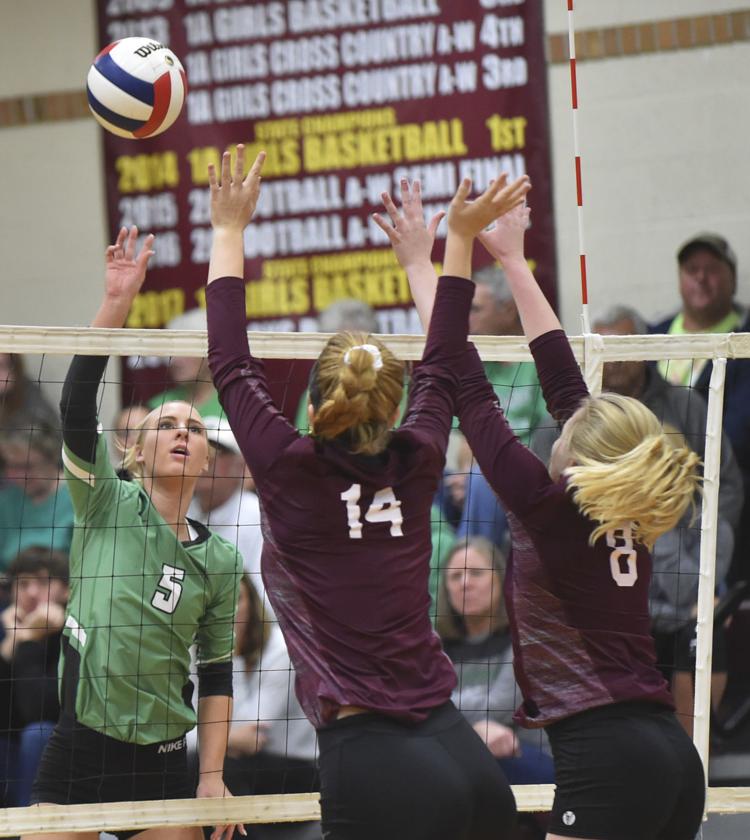 101518-wethersfield-annawan-vb--07a.jpg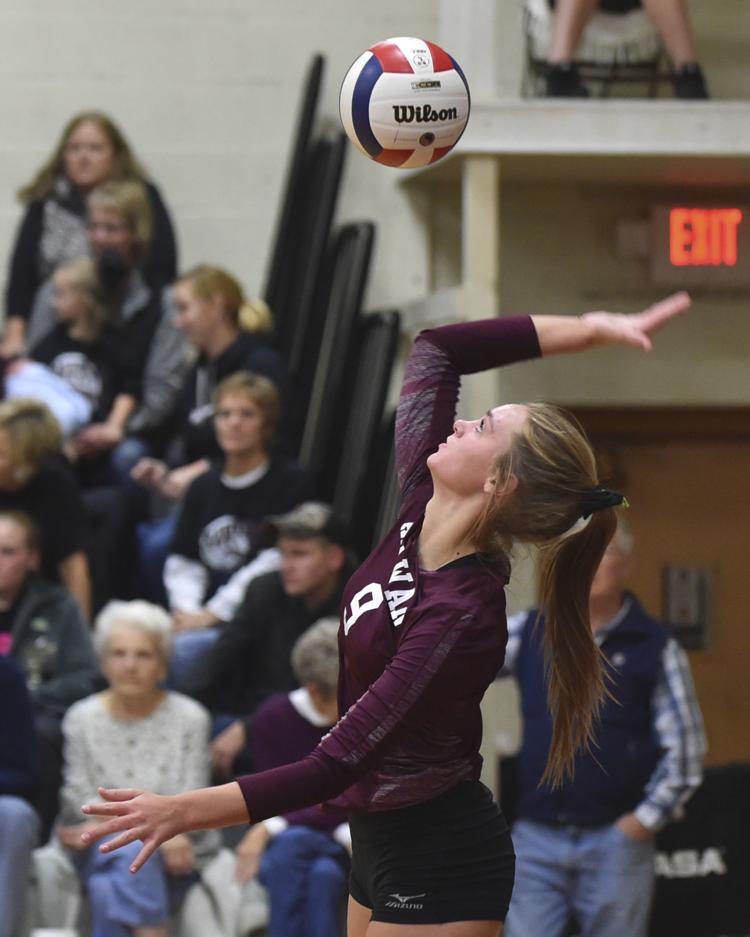 101518-wethersfield-annawan-vb--08a.jpg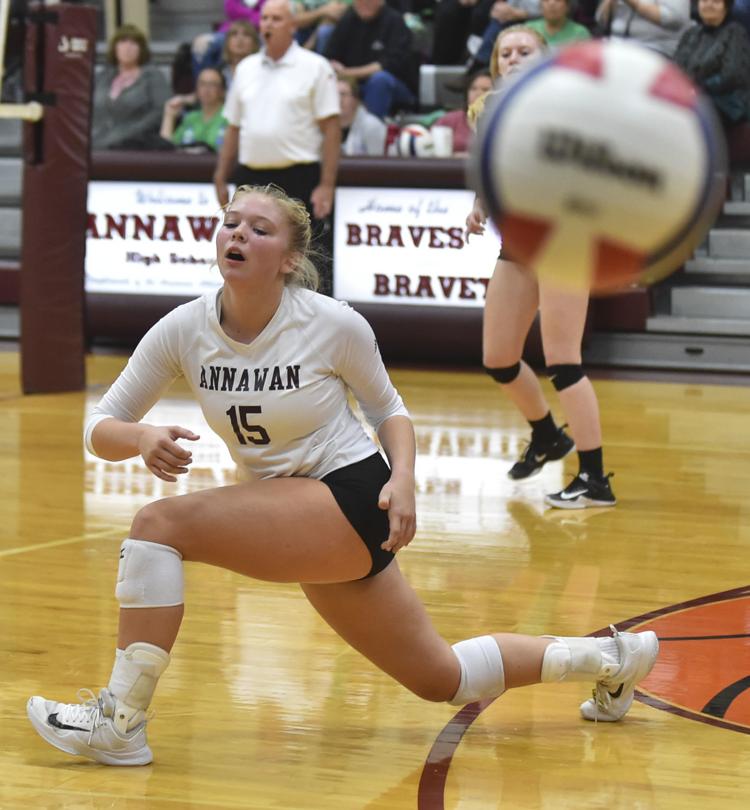 101518-wethersfield-annawan-vb--09a.jpg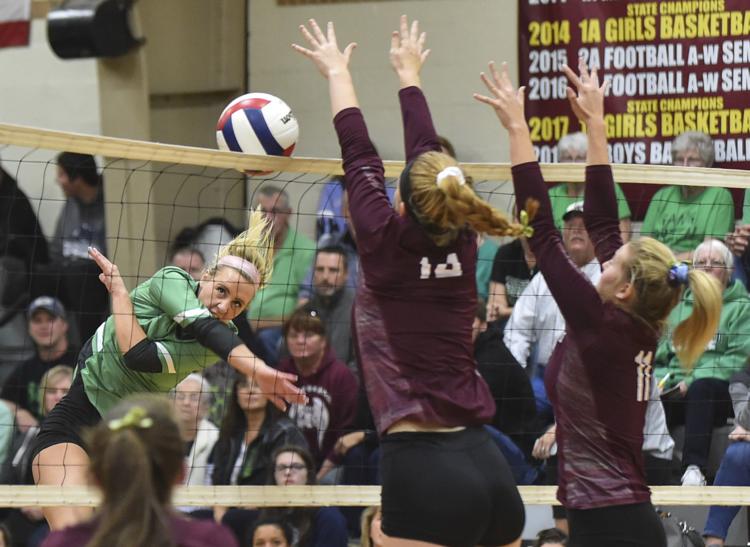 101518-wethersfield-annawan-vb--10a.jpg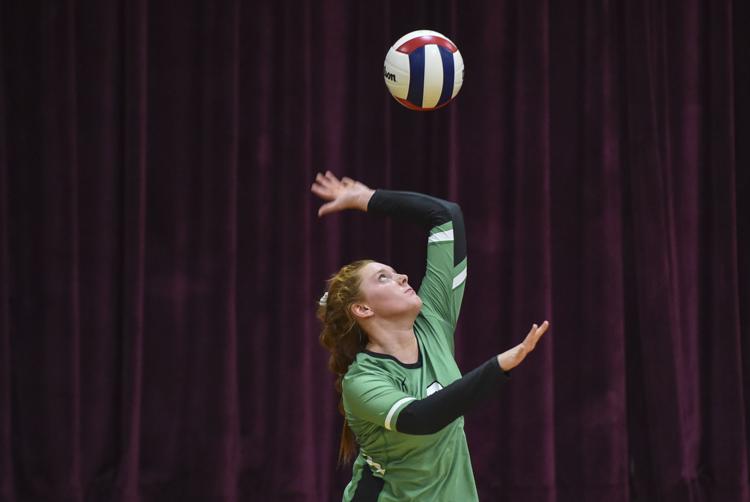 101518-wethersfield-annawan-vb--11a.jpg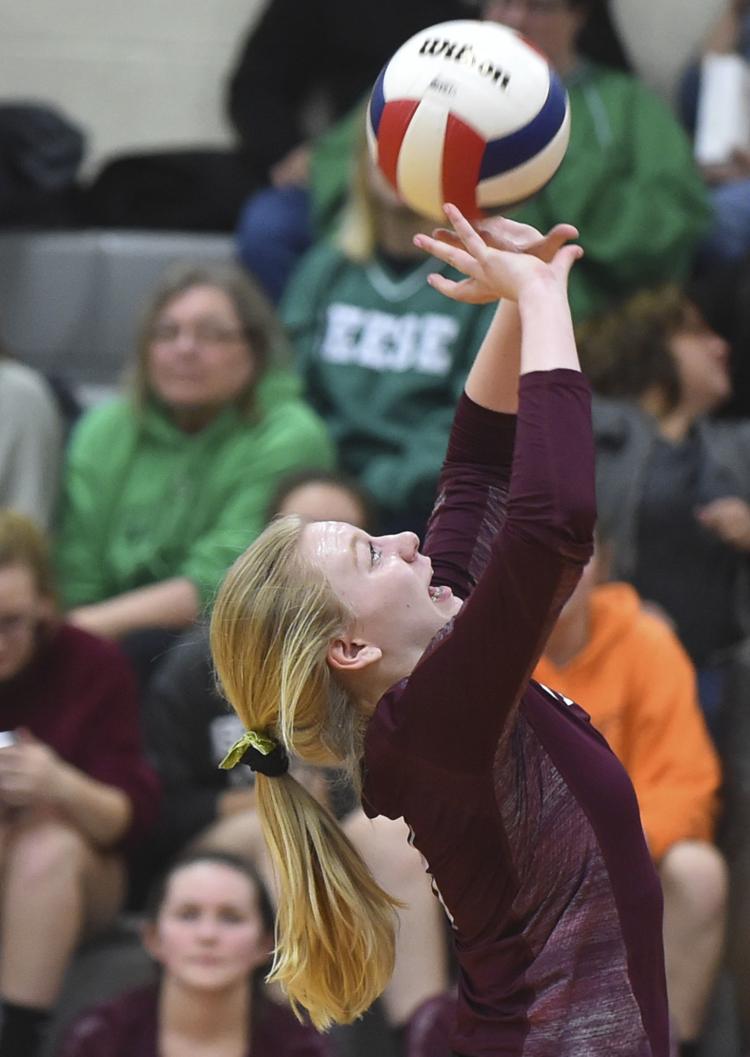 101518-wethersfield-annawan-vb--12a.jpg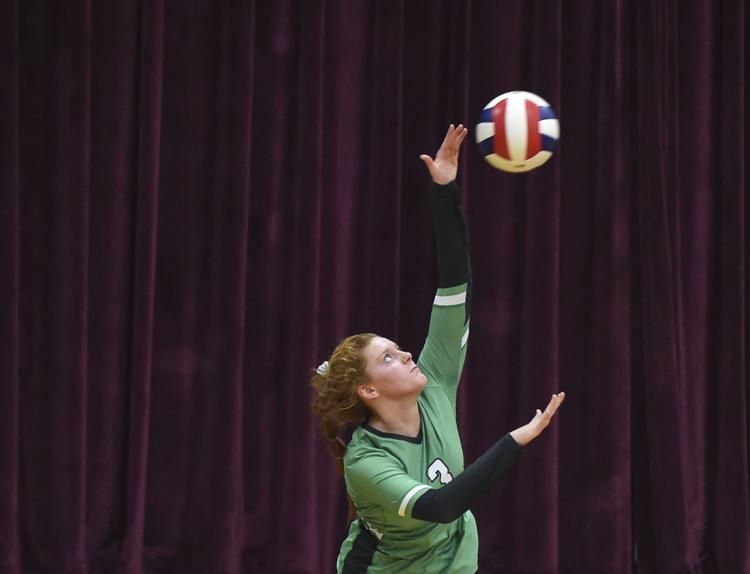 101518-wethersfield-annawan-vb--13a.jpg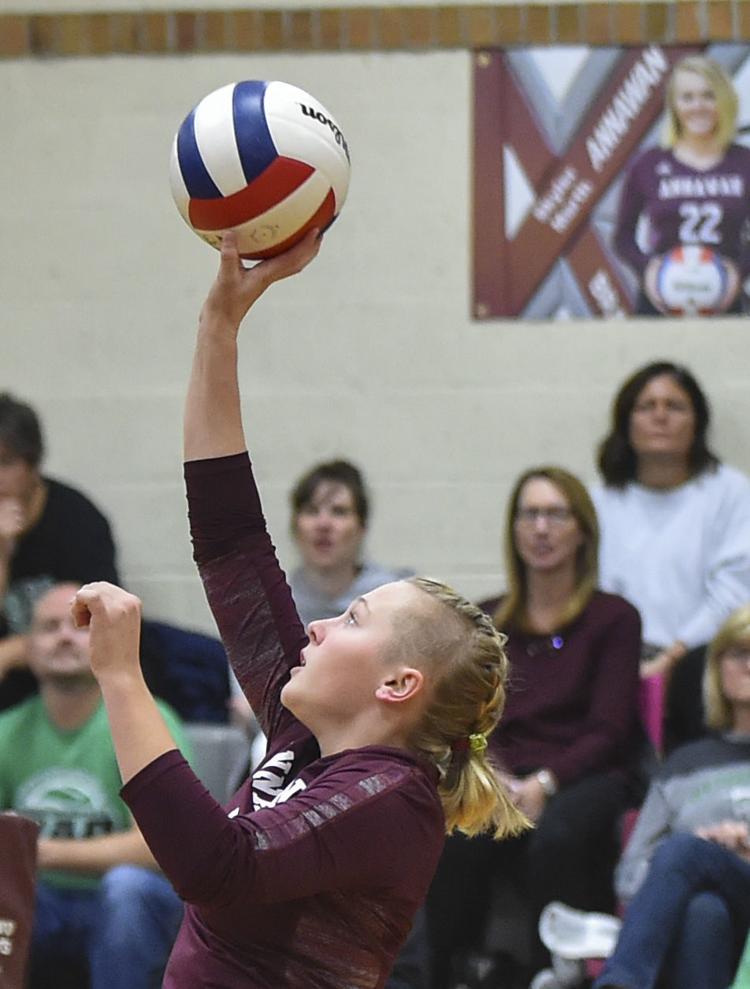 101518-wethersfield-annawan-vb--14a.jpg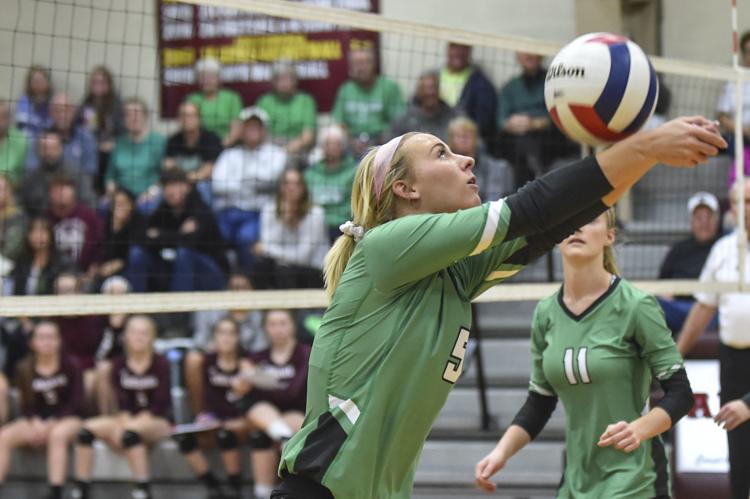 101518-wethersfield-annawan-vb--15a.jpg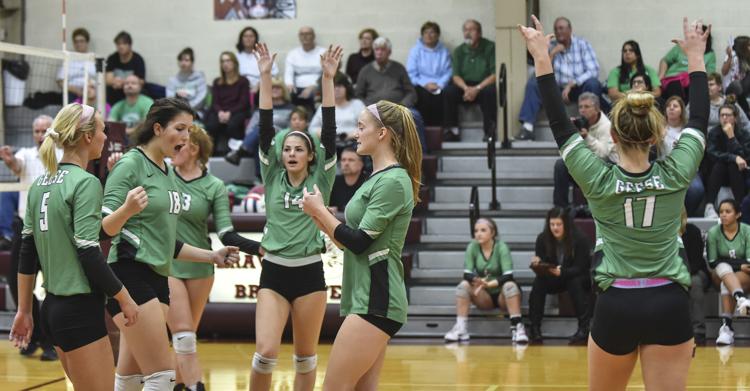 101518-wethersfield-annawan-vb--16a.jpg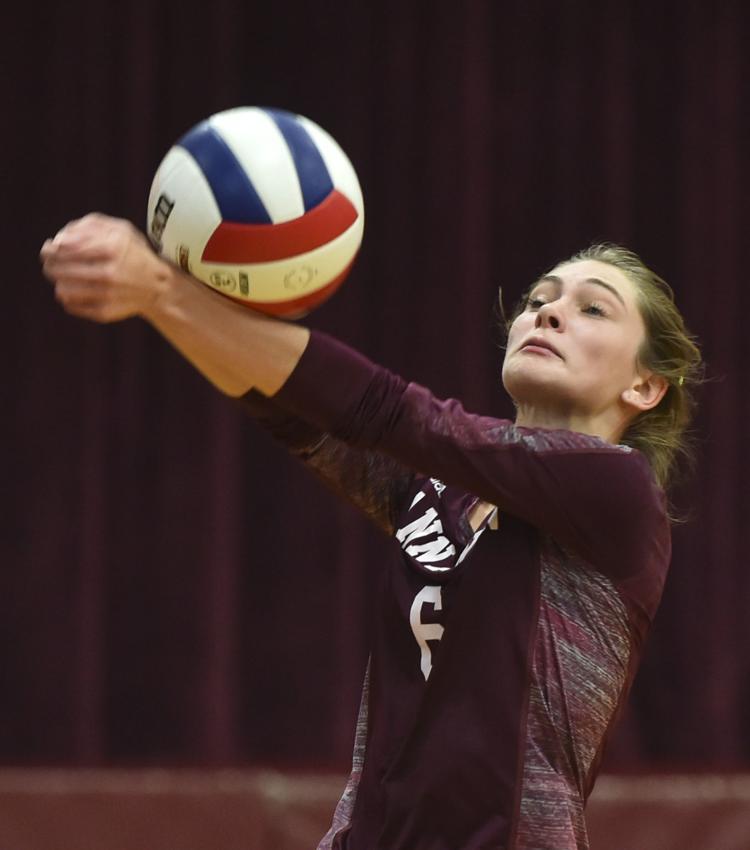 101518-wethersfield-annawan-vb--17a.jpg