ROCK ISLAND — Dave Busch realized only recently his wardrobe was lacking in the color red.
"I also made the mistake of coming to a workout wearing orange one day," laughed the new girls' swimming coach for the Crimson-and-Gold clad Rock Island Rocks. "Believe me, the girls let me know about that, too."
Busch should be forgiven for his fashion faux pas, though, after serving as the program-founding boys' and girls' coach for 38 years at a Western Big 6 Conference rival, the Orange-and-Black donning United Township Panthers.
The 61-year-old early retiree is back patrolling a pool deck after a one-year absence thanks to a head-spinning chain of events.
Busch takes over for Melissa Messerschmidt, who ended a 21-year Big 6 title drought in her first and only season at Rocky.
Facing an uncertain teaching future, though, Messerschmidt departed in late May to replace Busch's son, Brett, as the coach of both UT programs, as well as the youth club coach and manager of the East Moline Municipal pool.
Brett Busch left that all-encompassing post to become an assistant with the Moline High School and club programs.
"I don't know if he was really into the pool (management)," Dave Busch said about Brett. "He's still figuring out what he wants to do, but I know he still wants to coach."
Just like his dear old dad, who was approached by Rocks' athletic director Michelle Lillis for advice on how to advertise and fill the open position in early June.
"I gave them some avenues to explore," Busch said. "But by the middle of July, I'd heard through the grapevine they'd not found anybody yet. I knew some of these girls and didn't want them to go through a season without a coach.
"So I talked to my wife (Susan), and she was all for it. So I emailed Michelle and said I'd be interested to step up. Things went pretty quick after that."
There were only two lingering questions in Busch's mind.
"The biggest thing I was worried about was how the UT girls would take it," said Busch, who coached 13 conference-winning teams and 17 state medalists for the Panthers. "But I hope they don't think I'm a traitor or anything like that. It was just something that happened. I didn't plan on getting back into it, but the circumstances were right, and once you're away from something you've done for so long, you really miss it.
You have free articles remaining.
Register for more free articles
Stay logged in to skip the surveys
"I also was worried how the Rock Island girls would accept me knowing I was at UT for so long. But they've been really great and are working really hard to improve."
Making the transition easier is freshman Olivia Sholl, whom Busch coached previously with the East Moline Swim Club.
"I also knew some of the Rock Island parents because they'd helped with some of those youth meets over the years," Busch said, also crediting Rocky assistants Andy Parer and Ashley Smith for a smooth transition. "For the kids, it was just getting used to me and my practices and expectations. The biggest thing is knowing when I'm kidding around or being serious."
In his year away from coaching, Busch began swimming and biking on his own again.
"So this gives me a good excuse to skip out on my own workouts. But I'll get back into it after the girls' season is over," said Busch, with Drew Wilson still coaching the Rocky boys' team.
"I'm not doing this full time. My wife would kill me if I was there until all hours year round doing club stuff. I'm pretty happy just doing what I'm doing."
That involves workouts four mornings (6-7 a.m.) and five afternoons (3:30-5:45 p.m.) most weeks, depending on the meet schedule.
"I kind of miss my afternoon nap now, but other than that, everything's great," joked Busch.
"After dealing with kids every day for 38 years, I missed coaching last year — everything from planning workouts to joking around. But it's not like I have a 'real job' now, so it's not like I'm here from 5:30 in the morning until 9 at night any more. It's a lot easier doing it this way, just coaching. It's less of a grind."
Rocky and UT swam together over the weekend at the Sterling Relays. Busch's current and former schools also see each other this Saturday at the Rock Island Invite before clashing in a Sept. 13 dual at UT.
"It is going to be a little different when we face UT," Busch admitted. "I wouldn't say it's going to be awkward, but I coached some of those girls since they were like 9 years old. I'm still rooting for them. I'm just rooting for my new kids to swim a little faster now."
Rock Island new swimming coach Dave Busch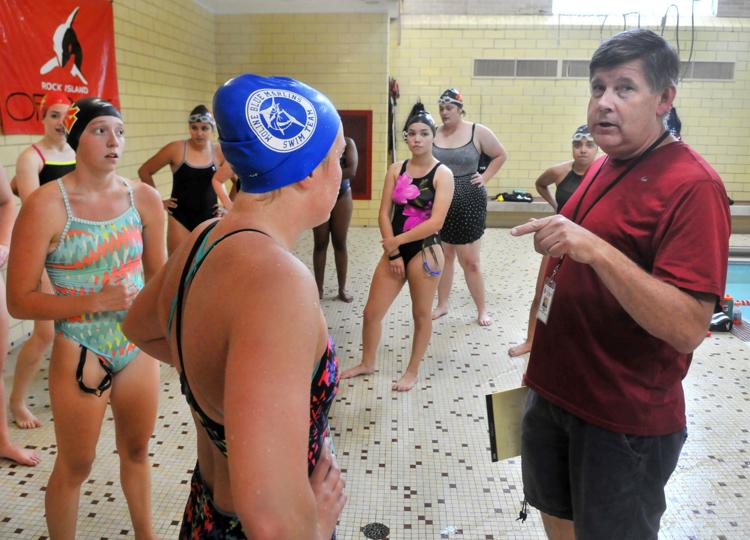 Rock Island new swimming coach Dave Busch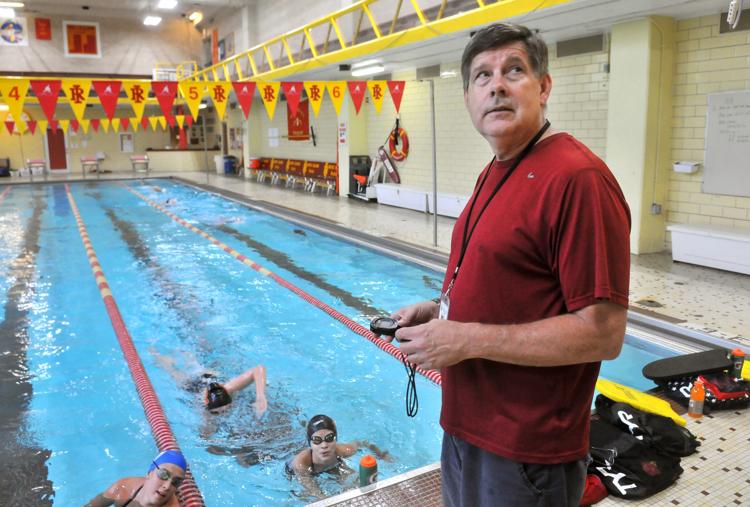 Busch's run at UT ending after 38 years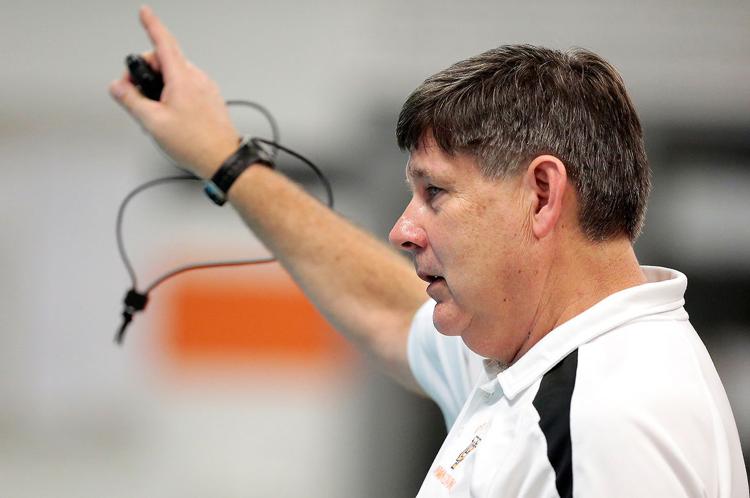 Busch's run at UT ending after 38 years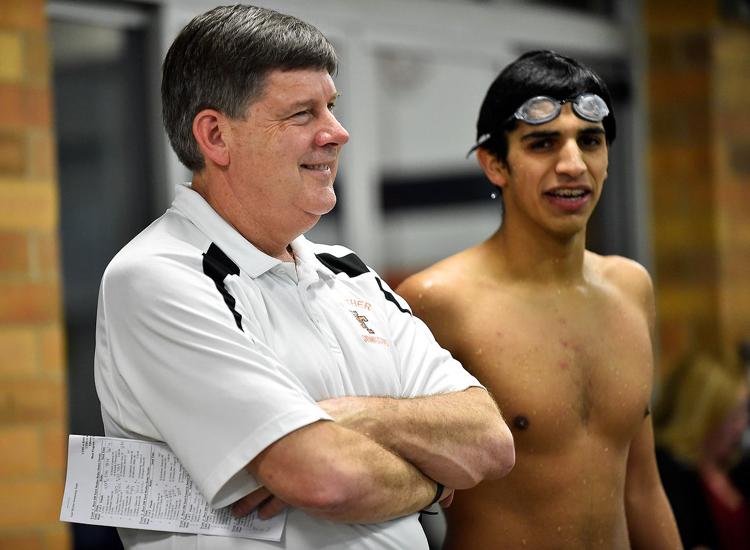 RIUTswim2_17a.jpg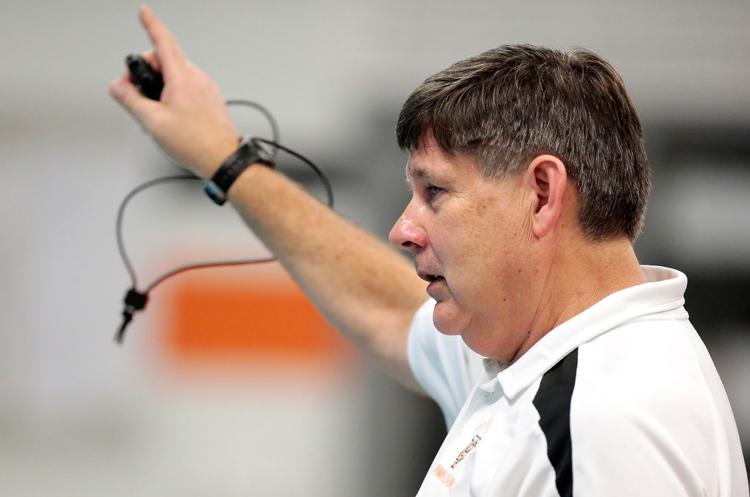 RIUTswim2_24a.jpg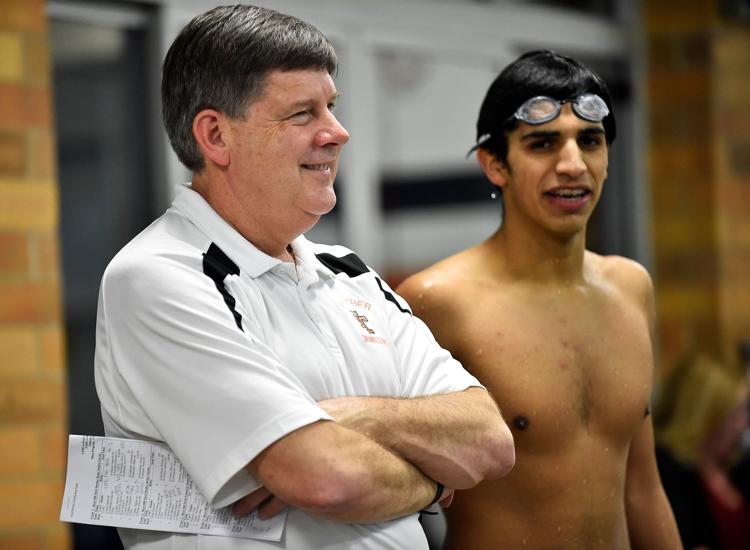 Done after 38 years: Busch retiring as UT swim coach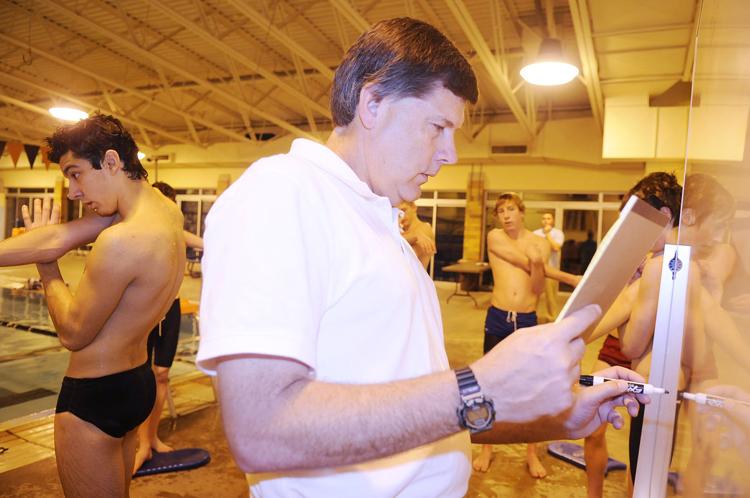 Panthers repeat as Big 6 swimming champs
Busch swimming era at UT nearing the end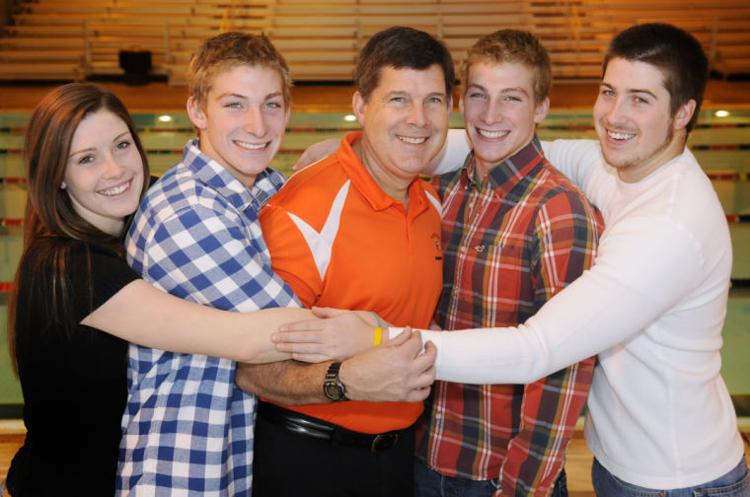 UT swim coach loves the smell of chlorine in the morning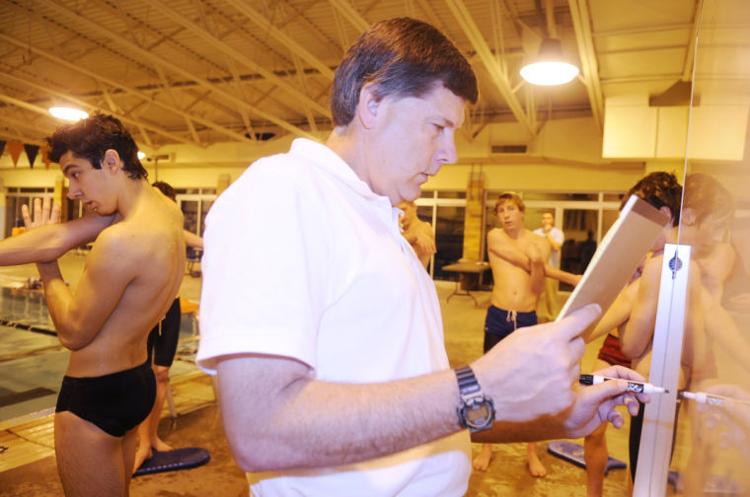 Dave Busch: UT's first -- and only -- swimming coach