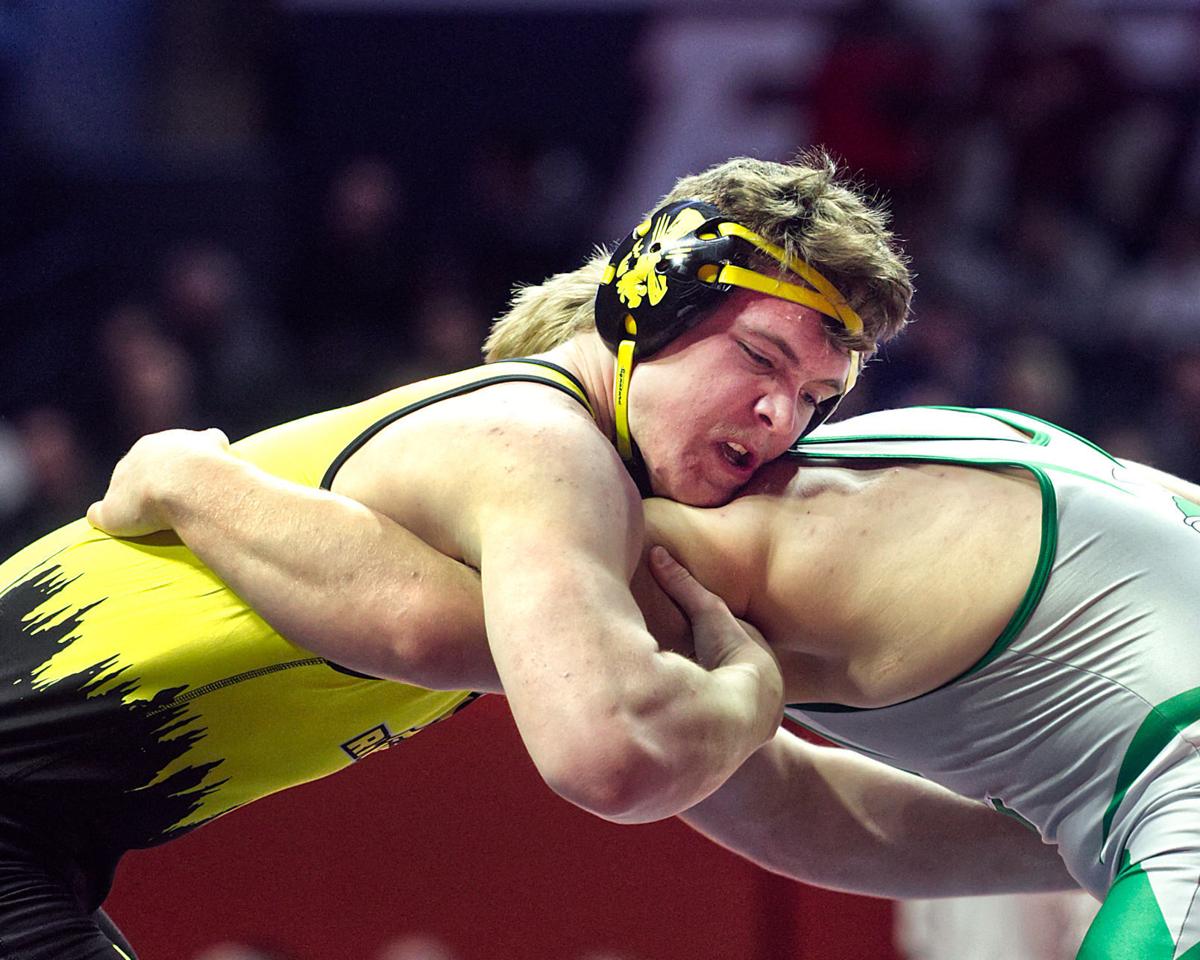 Coming off dual team sectional appearances just over a year ago, both the Riverdale and Mercer County wrestling squads were looking ahead to this season with plenty of anticipation.
While both teams lost several key competitors to graduation, they were returning many postseason-tested athletes, with the Rams returning a reigning Class 1A individual state champion in senior Bryan Caves to anchor a group that finished 22-8 and won its first regional title since 2007.
The Golden Eagles also had a strong group returning led by their own state-tested senior standout in Broctyn King, who finished sixth at 113 pounds last winter. Coming off its third regional team crown in four years, MerCo also looked to improve significantly upon the 12-19 dual meet record it posted in 2019-20.
But with the COVID-19 pandemic throwing a wrench into things, much as it has done for every other sport, the season will take place after a delay of five months. And there will be no postseason series.
"Those are circumstances we can't control," said Mercer County head coach Jeremy Finch, who returns for a second stint with the Golden Eagles after guiding them from 2010-13.
With the entire school on a COVID-19 pause, the Eagles will not open their season until May 11 when they host United Township.
"In my first year back and getting to know the personnel, and with the athletes we had returning, I felt good about our chances to repeat as regional champs and get over the hump of the team sectional,'' Finch said. "The short time we've had in the room together, I could see improvement and commitment from the guys every day."
While Mercer County has had to play the waiting game before hitting the mats, Riverdale opened its season last week and got off to a flying start. The Rams are 3-0 with victories over West Carroll, Winnebago and Knoxville.
Although Riverdale coach Myron Keppy returns two other individual state qualifiers in sophomores Collin Altensey (fifth at 106 pounds) and Brock Smith (fifth at 113) in addition to the Central Michigan-bound Caves, he has had to deal with a numbers crunch.
"Right now, I've only got 11 kids wrestling," Keppy said. "We had a couple of them that chose baseball and track. This has been one of those weird years that we've all got to live through."
While short on quantity, the Rams have plenty of quality in their lineup. In addition to the state trio, Riverdale also returns a pair of solid sophomores in Alex Watson (29-13 in 2019-20) and Eli Hinde (34-9), both of whom wrestled in third=place bouts at the regional.
"We've kind of overbooked our schedule as much as we could to ensure we get some quality matches," said Keppy, whose squad hosts Galesburg and Princeton in a Tuesday triangular, then competes the following night at UT before taking on Three Rivers Conference rivals Fulton and Rockridge in a triangular at Edgington.
"We're trying to push our best kids and give the others a chance to pay their dues. We'll have three days straight this week. We just want to get some mat time."
Mercer County also has two sectional-qualifying seniors back in Carson Tippie and Griffin Kernan, who advanced at 145 and 170 pounds respectively. Junior Jon Headley was a third-place finisher at 132 in the regional.
"I've been impressed with the freshman group coming in and we've got a couple of groups behind them that can fill in our lineup nicely," said Finch. "We can do some special things. We just need to get back to what we do, which is wrestle in the winter and have a full season."