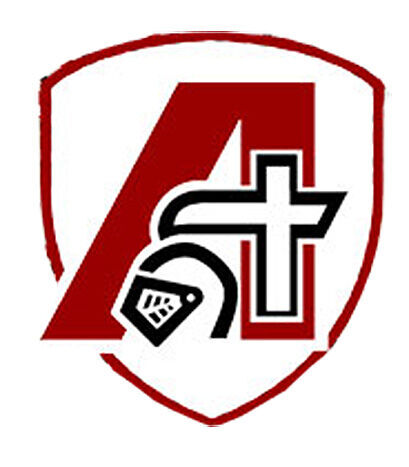 Davenport Assumption has turned to one of its alums to lead its storied wrestling program.
Sonny Alvarez, a two-time state place winner and a member of the 1999 Assumption squad which was ranked No. 1 in the country by multiple publications, was named Tuesday as its new coach.
"There are big shoes to fill, but I don't necessarily think it is pressure," Alvarez said. "What I guarantee and promise is a lot of hard work and being consistent from day to day. That is going to kick open a lot of doors, and we'll just see what is the next door to kick down to be successful."
Alvarez takes over for Jon Terronez, who spent the past three seasons leading the Knights after Pete Bush stepped down.
During Terronez's time, Assumption finished fifth, third and seventh, respectively, at the Iowa Class 2A state dual tournament and compiled a 62-17 dual mark.
Assumption declined to give specifics for Terronez's departure.
"We decided to make a change," activities director Wade King said. "Jon did a great job for us, and we're happy to welcome Sonny into our program."
Alvarez was a three time All-American at 184 pounds for Wartburg College. He was runner-up on Wartburg's 2003 squad, which set the Division III record for most points scored and largest margin of victory at the national tournament.
"Sonny has a great work ethic," King said. "He's going to be a great fit and he understands how we do things at Assumption.
"He brings a different energy, a new energy into the program."
Alvarez was part of back-to-back dual and traditional state championship teams in 1998 and 1999 at Assumption.
"I'm super-excited to come back to my alma mater and carry on the great tradition of Assumption wrestling," he said. "The Assumption family really never leaves you."
Alvarez, 39, is a fireman for the city of Davenport. He has three children, including twin boys who are fifth-graders and involved with wrestling.
"I've been coaching them up and I've stayed involved in the wrestling world," Alvarez said. "Now as my boys have gotten older, I can branch out a little bit. I can drag the boys along with me."
With his job demands as a fireman, Alvarez said there will be some challenges.
"The only way I could take this position was to have the right people with me on staff," he noted. "I've talked to those people, and once I had those guys on board, it was a good fit."
The Knights had 12 district qualifiers this past season. Derrick Bass (106 pounds), Michael Macias (138), Allen Catour (160) and Aiden Morgan (195) were non-seniors to qualify for the individual state tournament. Mississippi Athletic Conference champion John Argo (182) also is back.