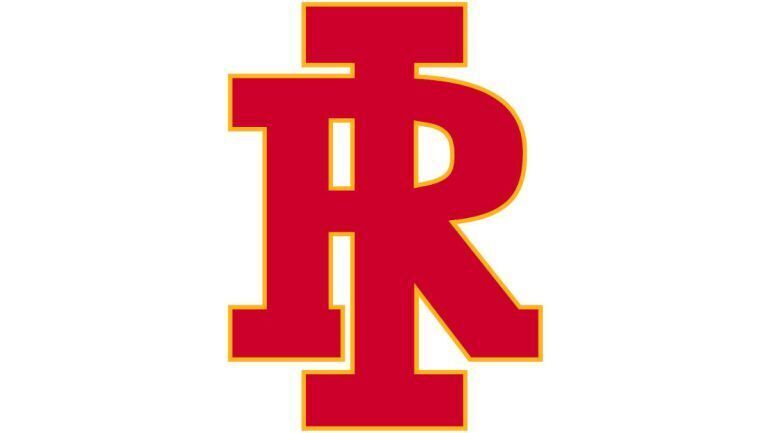 Rock Island senior outside hitter Emily Allison was out for vengeance against Geneseo.
The Rocks lost twice to the Maple Leafs in the spring, unable to win a set.
That wasn't the case Tuesday.
Allison came out and attacked the ball with powerful kills from all over the court in Rock Island's 29-27, 25-17 sweep over Geneseo at home.
The Maple Leaf defense was unable to react quickly enough to Allison's hits. One kill even crashed into the face of a Geneseo defender, causing her to fall down and the home crowd to roar with excitement and disbelief.
After that, Rock Island never relinquished its lead.
"She was ferocious tonight," Rock Island coach Morgan Twing said. "'Feed the beast' is what I kept saying. She was in her groove and that was very refreshing to see. She provides great ball control and will get a couple kills at times, but tonight there was no doubt about it."
"She was going to get a kill."
And she did. Allison finished the game with a team-high 15 kills. The next closest Rock had four.
"Rock Island came with confidence and aggression," Geneseo coach Casey Komel said. "I think we attempted to hit smart, but the smart needed to have some speed on it because they're a great defensive team and didn't let a lot of balls fall on the court."
But it didn't always sail smoothly for the Rocks.
The first set was close, but ugly. There were 23 combined hitting and service errors, exactly half of the total points scored in Rock Island's eventual 29-27 first set win.
The Maple Leafs jumped out to an early 5-1 lead after the Rocks made five straight errors to give Geneseo a four-point lead without having a kill. That lead would be erased once Geneseo began making mistakes as well, and that would be the theme of the match until Rock Island took a 24-23 lead late.
Geneseo called a timeout and responded with a kill from middle blocker Hannah Copeland, one of her eight team-leading kills on the night.
However, a service error from Geneseo and kills from Rock Island's Kayla Rice and Grace Gustafson put away the first set at 29-27.
"We finally started making fewer serving errors than our opponent," Twing said. "They were giving us a lot of free balls and we were able to execute those into a high tempo offense, and that definitely helped us win that first set."
The second set was much cleaner, for Rock Island at least, as Allison and sophomore outside hitter Addie Bomelyn led the charge.
Bomelyn was clinical from behind the service line, throwing off the Maple Leaf attack by dropping in serves that had Geneseo scrambling to even get a touch. This helped Rock Island set its offense when the Maple Leafs were able to return the ball back, leading the way on a 5-0 run that shifted the second set from a 17-15 game to 22-15. The Rocks held on to win the set 25-17 to finish the straight-set win.
"I told her to relax a little bit," Twing said. "She made a couple service errors and I told her to keep it down. She ended up keeping Geneseo out of their system for maybe seven points. She came back even stronger."
Bomelyn ended with four kills, five digs and an ace.
The win was made more impressive because the Rocks were down senior middle blocker Lexi Thompson, who was dealing with a leg injury. In the vocal leader's place was junior Nevaeh Robinson-Cunningham and Rice, who made big plays for the Rocks.
"Not shying away from our middles was a point of emphasis and that's easy to do when you have a little bit quieter middles than Lexi," Twing said. "It's not so much that she puts the ball away every time, but it's that energy and loudness that setters can find easily. Today, Neveah came through and that's what we have been pushing."
Robinson-Cunningham finished with two kills and two blocks. Rice finished with four kills.
Geneseo's defensive specialist Delainey VanRycke had 10 digs and an ace. Outside hitter Kylie DeJohn had three kills.
Geneseo (8-6, 4-1 WB6) will return to the court at 6 p.m. Wednesday against Alleman at home. Rock Island (7-4, 3-1 WB6) will play next on Saturday in Quincy.