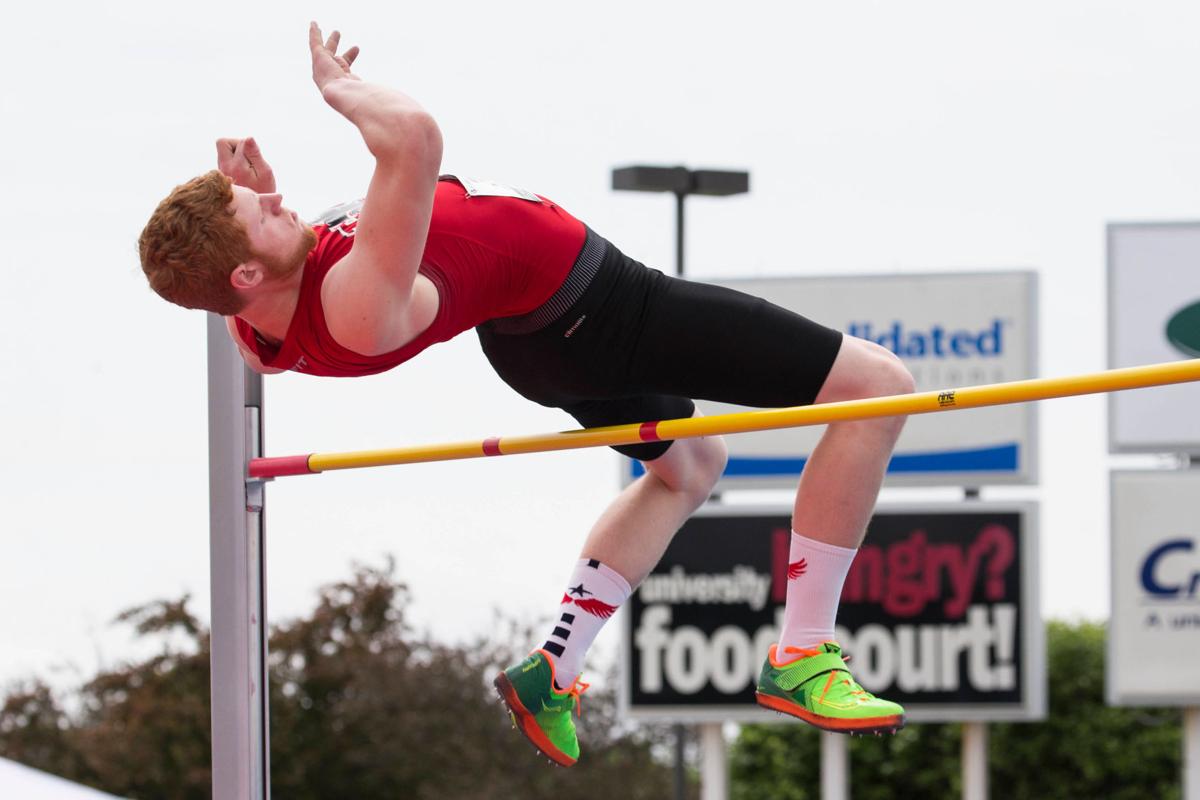 ERIE — Featuring a strong nucleus of state-tested seniors, the Erie-Prophetstown boys' track and field squad was looking forward to their night in the spotlight.
Instead, as is the case for all area spring sports teams, the COVID-19 pandemic doused the lights on what could have been a star-studded evening for the Panthers.
Not only was Erie-Prophetstown slated to host the canceled Three Rivers Conference meet, at which it looked to reach the summit after finishing two points behind 2019 TRAC winner Princeton, but the Panthers were also going to preside over one of the 14 Class 1A sectional meets Friday at Wayne Hein Memorial Field.
For E-P seniors and returning state qualifiers Cameron Abell (pole vault), Levi Cole (high jump), Tyler Holldorf and Chris Link (4x800, 4x400 relays), tonight was supposed to be the chance to take one final bow before the home crowd, hopefully on their way to booking one last appearance at next weekend's state meet in Charleston.
"Anytime we get to host the sectionals, it's a special night for us, and especially for the seniors," said E-P head coach Jon Schlagheck. "For our seniors, our track has been their home for the last four years. They've put up a lot of great performances on that track."
Not just Abell and Cole, who each finished ninth at state in their respective events last spring, or Holldorf and Link, who formed half of the Panthers' eighth-place 4x800 relay, but tonight was set up to be the perfect Wayne Hein swan song for classmates Blake Misfeldt and Eric Robinson.
"I think Eric could've qualified in multiple events," said Schlagheck, "and Blake, in the discus, every year he would add five to 10 feet to his top throws. He throws like that (tonight), and he's going to state. We had a lot of kids looking to take the next step forward."
Among the teams that were slated to join E-P tonight was Morrison, which was ranked first in the 1A preseason poll and had the goal of a state championship after placing fourth at last year's gathering at Eastern Illinois University.
A host of other Three Rivers squads — Bureau Valley, Fulton, Orion, Riverdale, Rockridge, Sherrard and Sterling Newman — would have also been in the field, along with Western Big 6 member Alleman.
"Morrison has a tremendous team," Schlagheck said, "but one of the things we stress as a team is that we can have some individual success, but to have team success, everyone has to pitch in. I felt like we could be with Morrison, score points in a lot of events and see how things would shake out."
Looking beyond tonight's meet that never got off the ground, Erie-Prophetstown appears to be well-equipped to maintain its success come next spring, despite the graduation of a strong senior group.
One of the Panther juniors, Alex Gustaf, got valuable state experience a year ago as part of the 4x400 relay, and Schlagheck also points to such sophomores as Trevor Cobo and Kadin Jacobs, with the latter having won an IESA state title in the pole vault in 2018.
"We had a lot of sophomore kids looking forward to this year; the sophomore season is usually when you see them make a jump. Next year is definitely going to be interesting," said Schlagheck. "There'll be a lot of unknowns, but hopefully there'll be some good surprises."
Still, that does not give back to Schlagheck's senior athletes what was supposed to be their big night under the spotlight, their grand finale before the home fans.
"We were looking forward to see what we could do," he said. "That makes this all the more heartbreaking."
Get in the game with our Prep Sports Newsletter
Sent weekly directly to your inbox!