The Clinton High School girls tennis team practices tiebreakers frequently.
"We try and create pressure situations for our kids so they handle it better when they're actually in the pressure situation," Clinton coach Cindy Rasche said.
The River Kings were in pressure situations on multiple occasions Tuesday afternoon in the final round of the Mississippi Athletic Conference tournament.
And they thrived every single time.
Twice in singles and twice in doubles, Clinton pulled out super tiebreakers en route to capturing its first league tournament title in eight years at Bettendorf High School's courts.
"We had really good mental focus today," sophomore Anna Current said. "We were able to keep a good mindset and have fun while we were playing."
Clinton finished with 21.5 points, 4.5 clear of runner-up Pleasant Valley. Bettendorf was third at 15.5 and Assumption finished fourth at 10.5.
The River Queens snapped the Spartans' six-year title run.
"God has blessed us over and over again for 40 years," said Rasche, whose program has finished in the top three every year during that span. "To get No. 1 again, it always feels good.
"This is something this group has deserved. It is great when you work hard and then get rewarded."
Clinton overcame adversity along the way.
Senior Emily Manemann went down with an injury during her No. 2 doubles final in the second set. She couldn't continue.
Besides defaulting that match, Manemann also couldn't go in the No. 5 singles final.
Others picked up the slack for the River Queens.
Abby Struble and Current rallied for a 3-6, 7-5, 1-0 (10-5) win over the top seed from Bettendorf in the No. 1 doubles final.
Kallyn Keefer and Jayden Kissack teamed for a 6-0, 2-6, 1-0 (11-9) victory at No. 3 doubles.
"When we heard about (Emily), we knew we needed to dig deep and pull one out for the team," Current said. "After last season got canceled, we knew we really wanted it today."
Current, Keefer and Kissack won singles titles at Nos. 3, 4 and 6, respectively.
Keefer and Kissack both dropped the first sets but rallied to win in a super tiebreaker.
"It shows as a team we can come back if we're struggling," Keefer said. "We have teammates to support us from outside the court that lift our spirits up.
"When we get into those tiebreak situations, we've all been taught by our great coaches to calm ourselves down and get through it. We were able to win them today."
Clinton, undefeated in conference duals this season, prepares for postseason play. It will travel to Bettendorf for individual regionals next Wednesday and has its sights set on a deep run in the team competition.
"The goal is to be top eight in the state," Rasche said. "The way they're playing, that should get accomplished."
Pleasant Valley freshman Lauren Masengarb took the championship at the No. 1 singles flight. She outlasted Bettendorf's Amanda Porubcin, 6-1, 7-6 (7-3).
Masengarb was sharp in the opening set and warded off Porubcin's comeback attempt in the second.
"I didn't want to let up in the second set," Masengarb said. "I was just exhausted, but I wanted it so bad. I wanted the title of being champion.
"It is awesome to get that."
Masengarb dabbled with multiple sports at a young age.
"Tennis was the one that stuck," she said. "It is just an amazing sport with the strategy, skill and power involved. I just love playing it."
Bettendorf's Elizabeth Alves rolled through the No. 2 singles bracket. The junior dropped only three games in three matches and punctuated the title with a 6-0, 6-0 win in the finals over PV's Kavya Kalathur.
"I'm really pleased with my performance," Alves said.
Alves was particularly ready after stumbling in the No. 1 doubles final.
"I was really eager to win in singles," she said.
PV's Shravani Inampudi claimed the fifth flight of singles. Bettendorf's Sydney Stout and Grace Moore teamed for the title at No. 2 doubles.
Photos: MAC girls tennis at Bettendorf High School.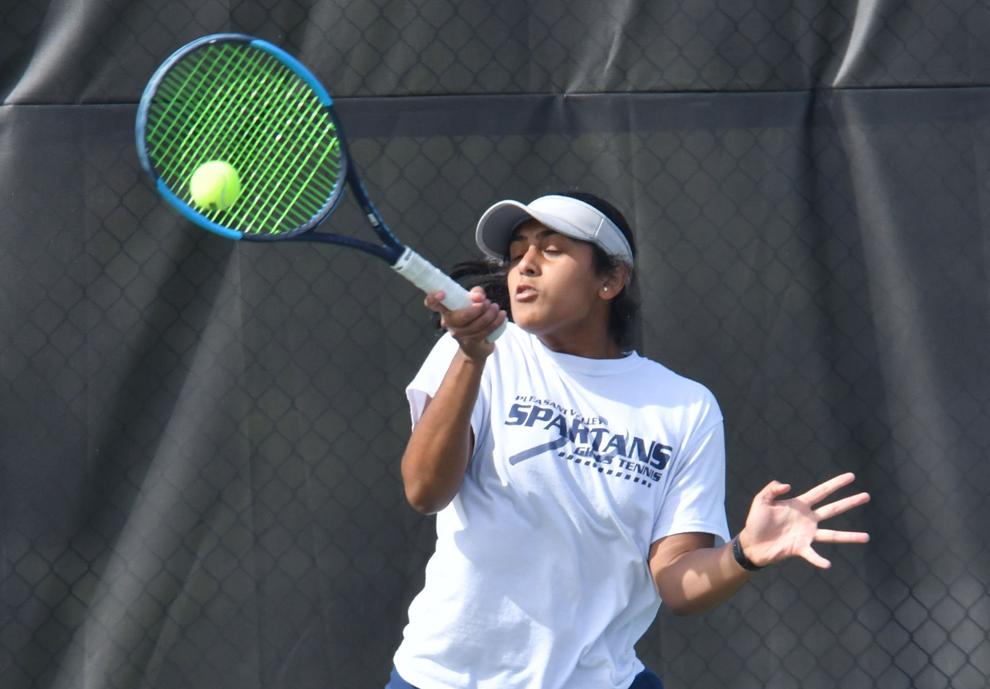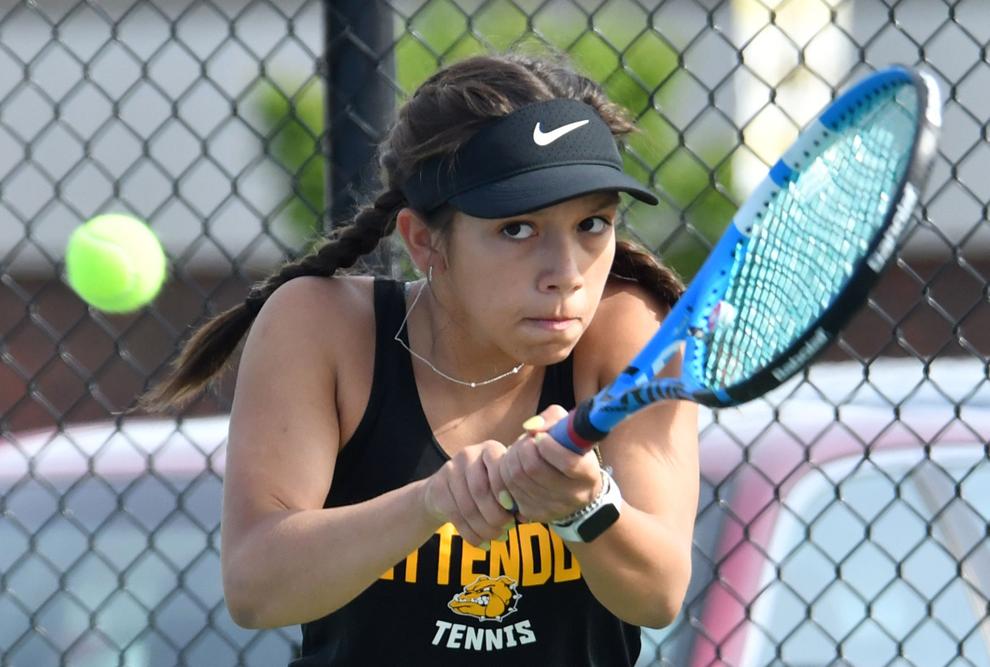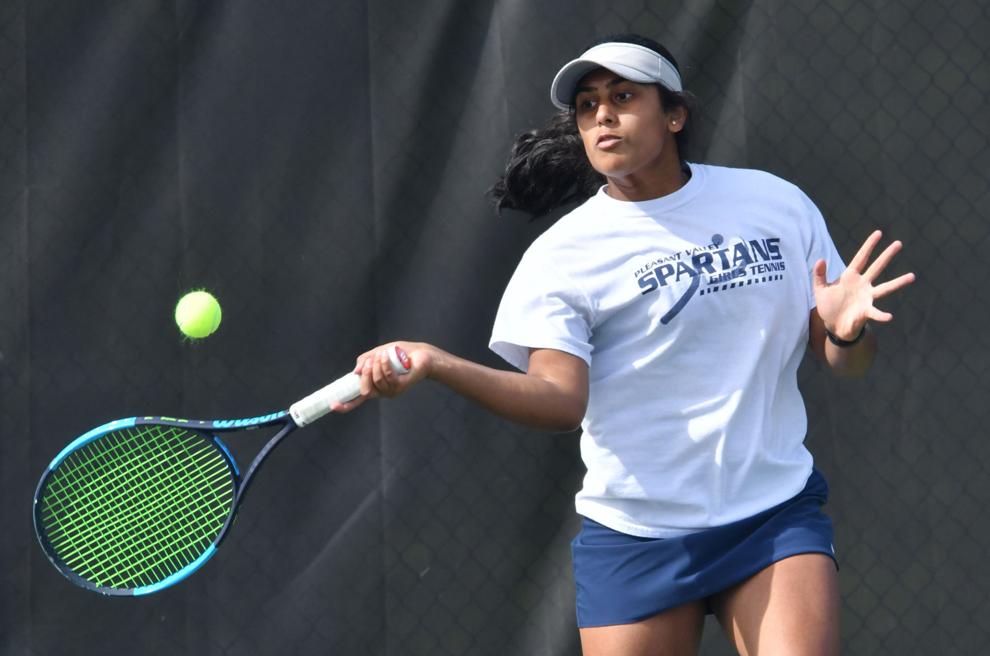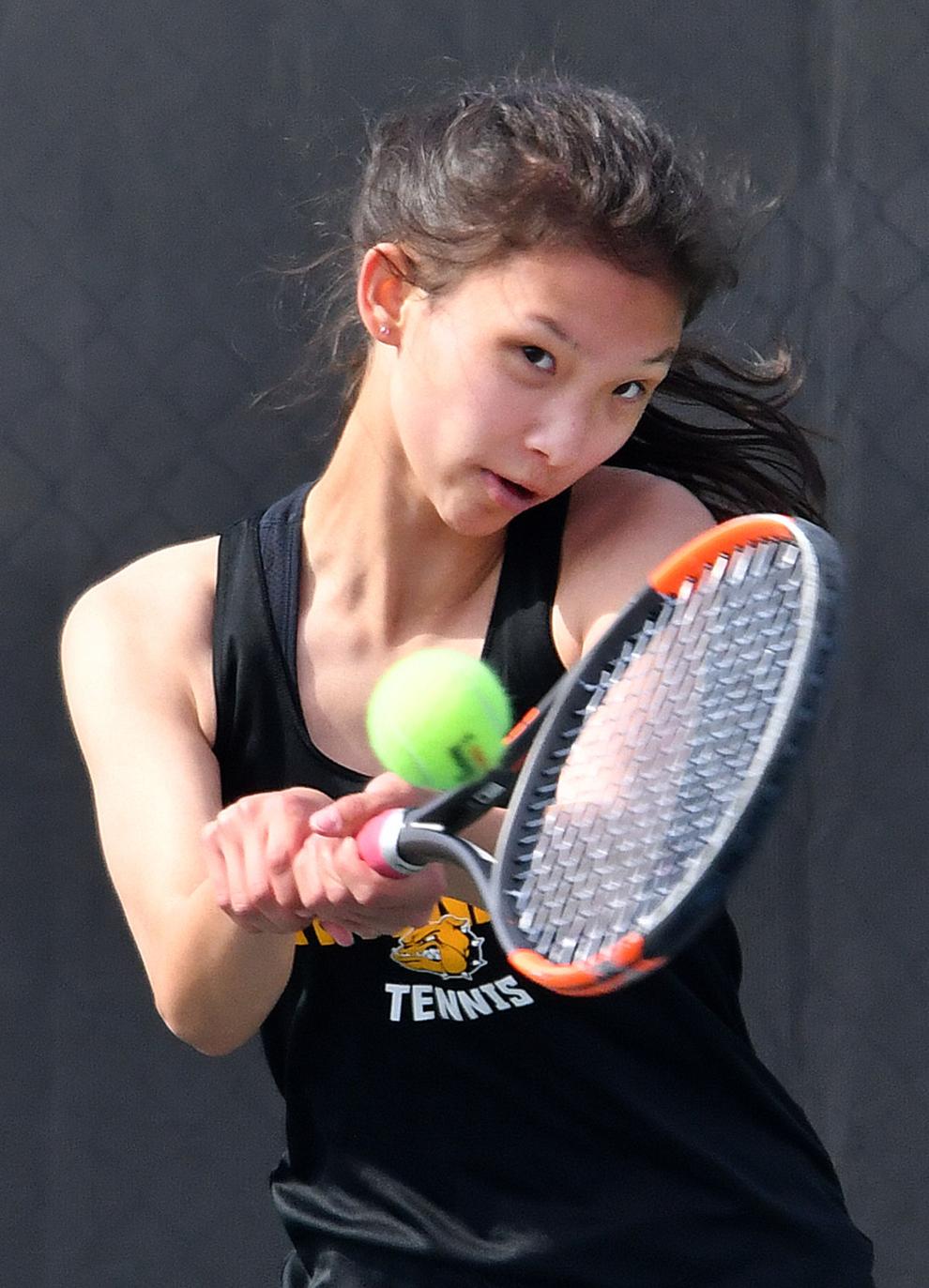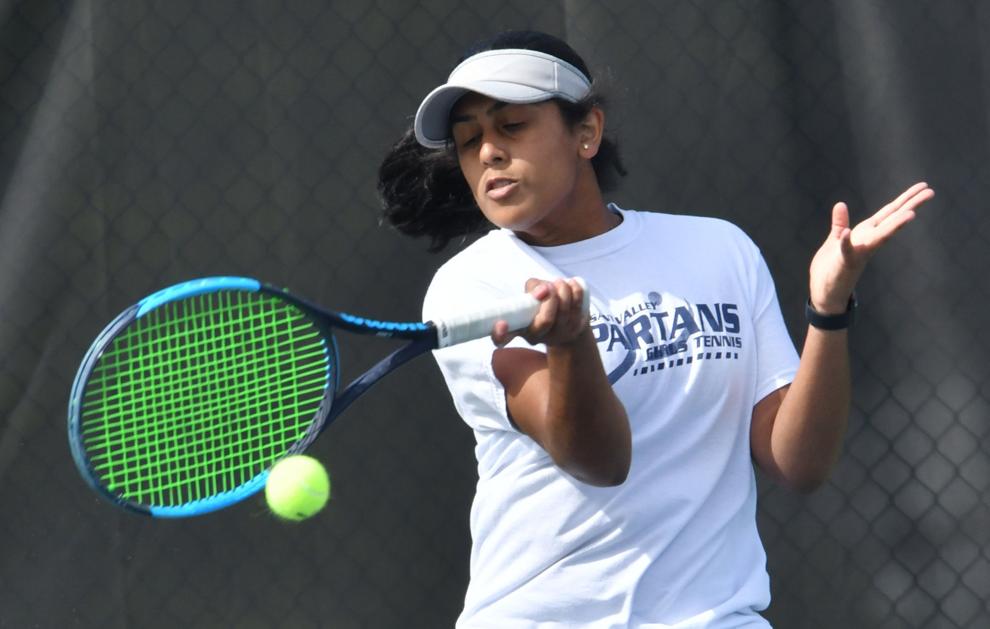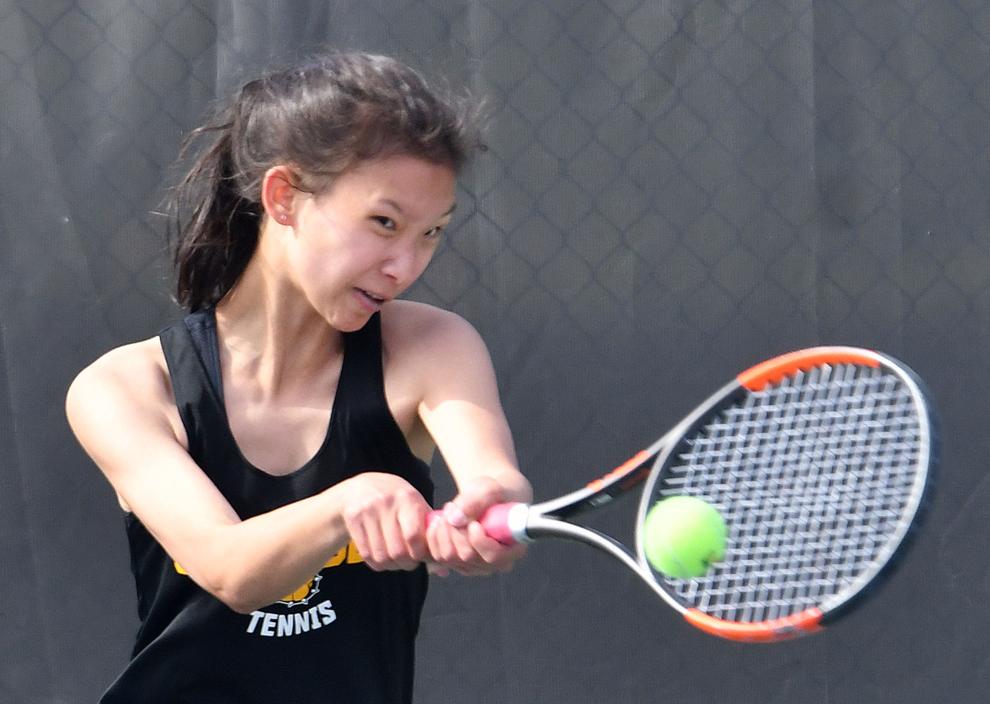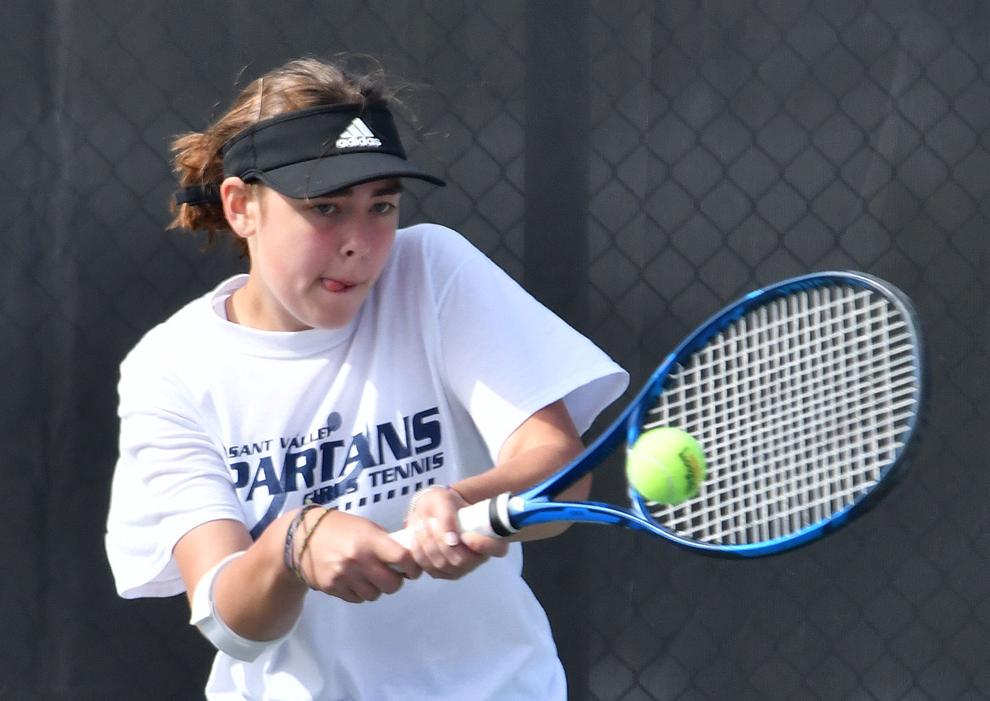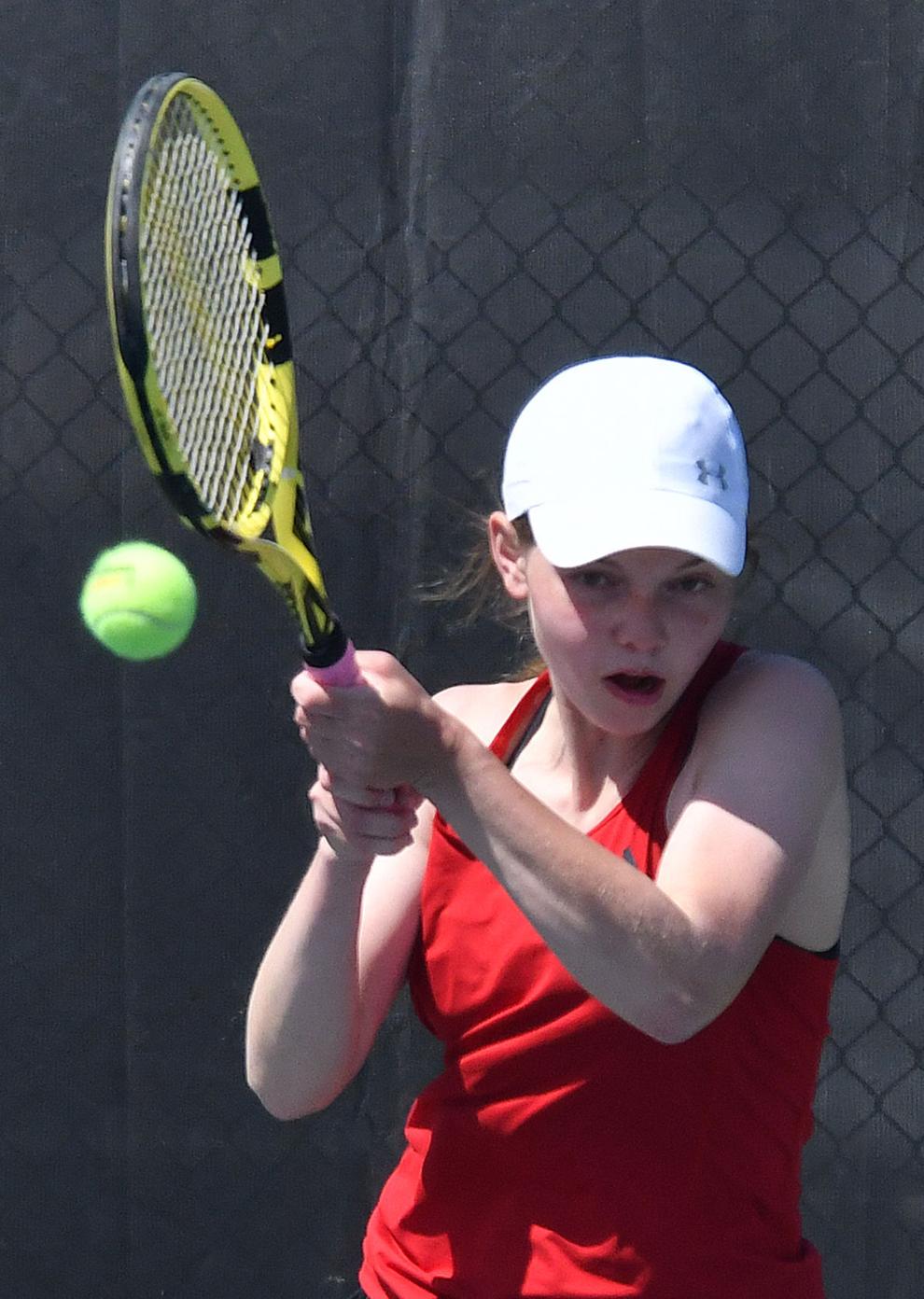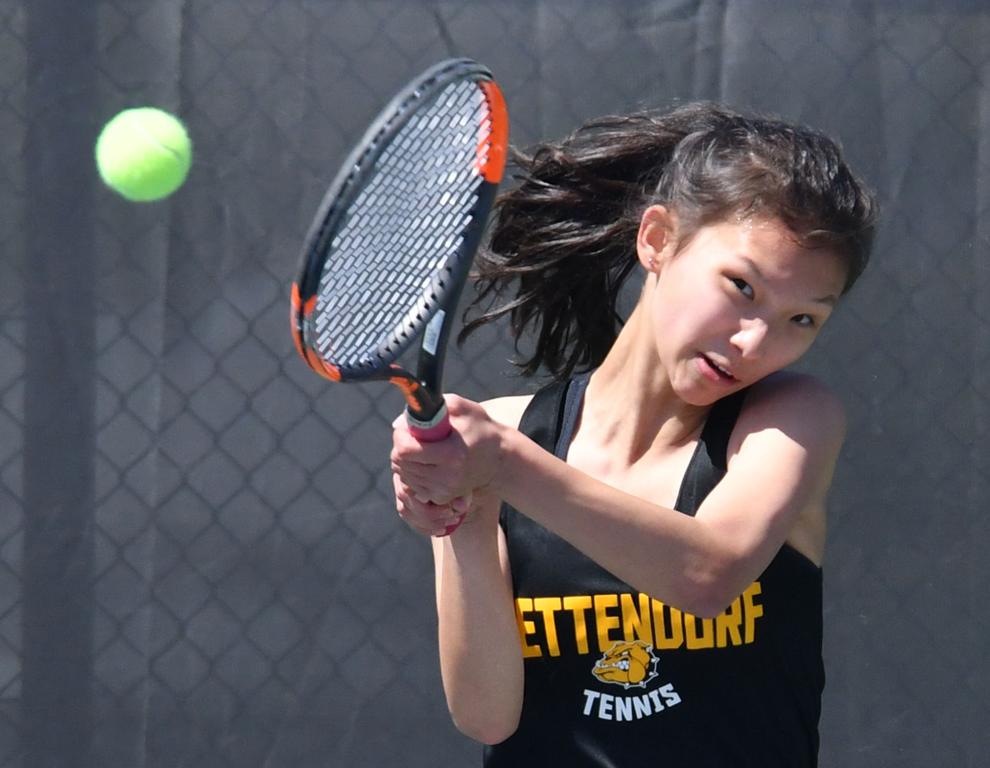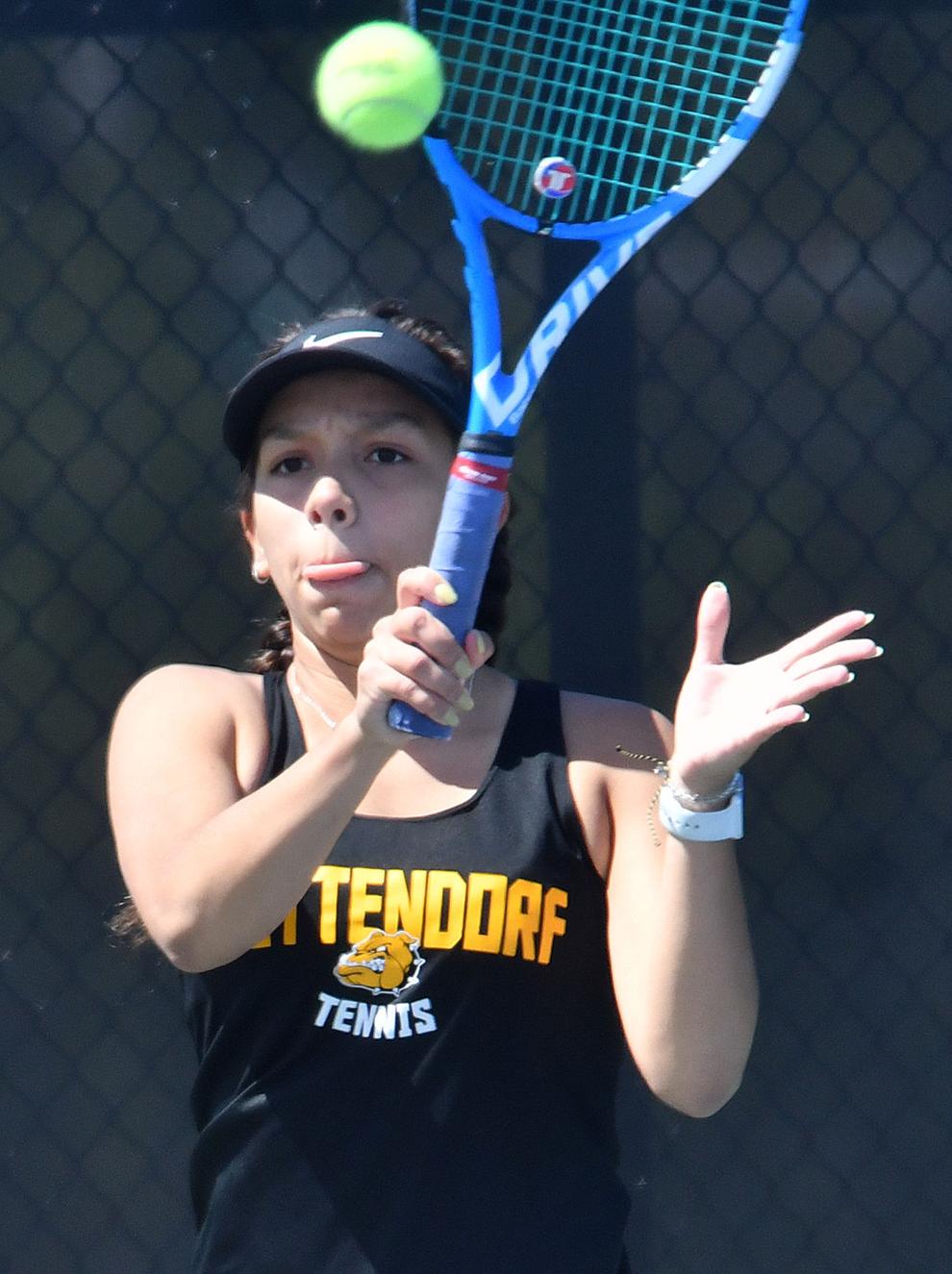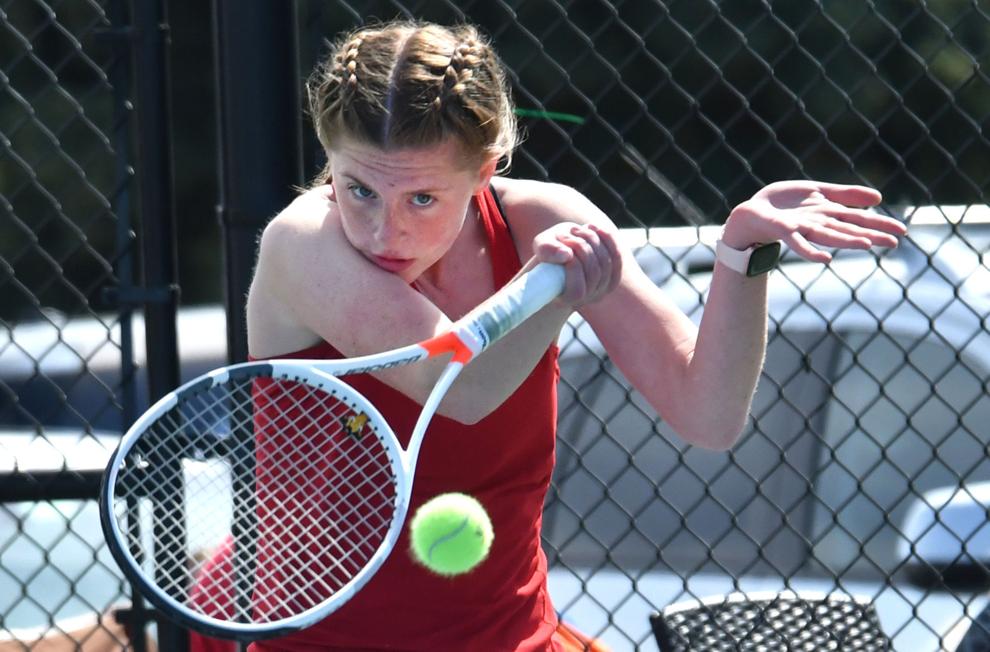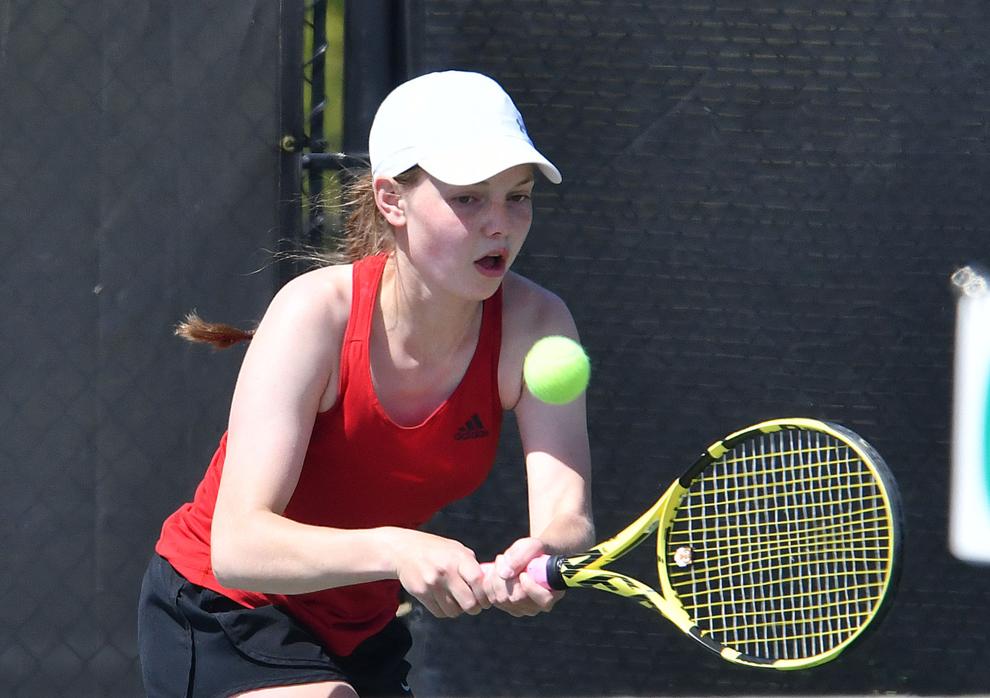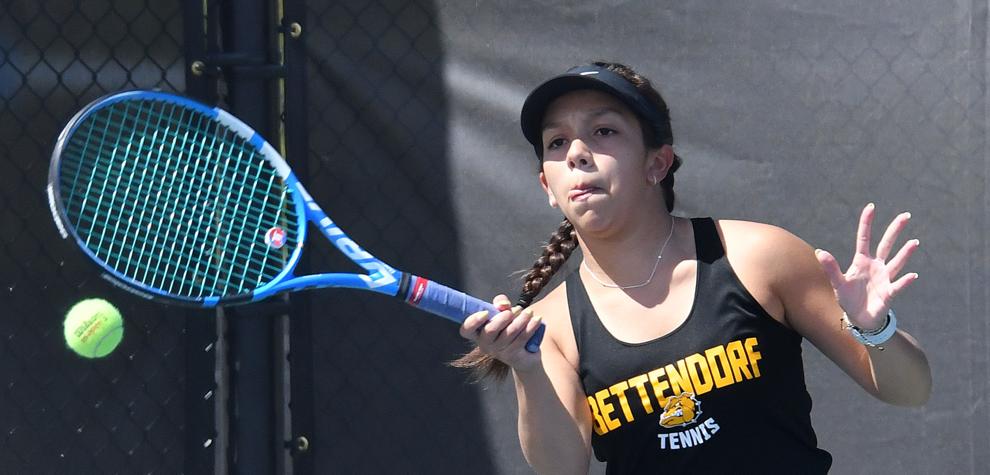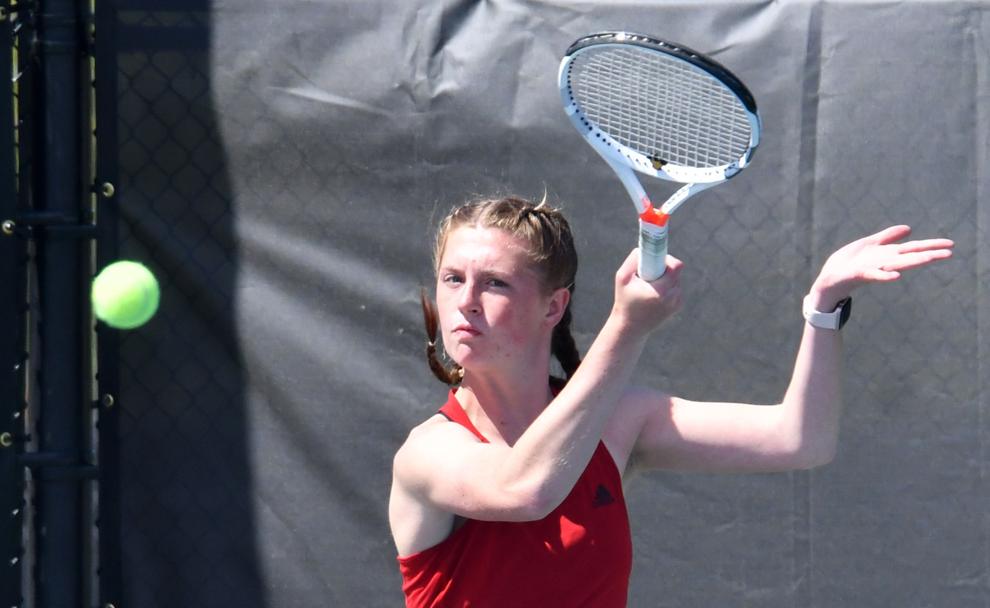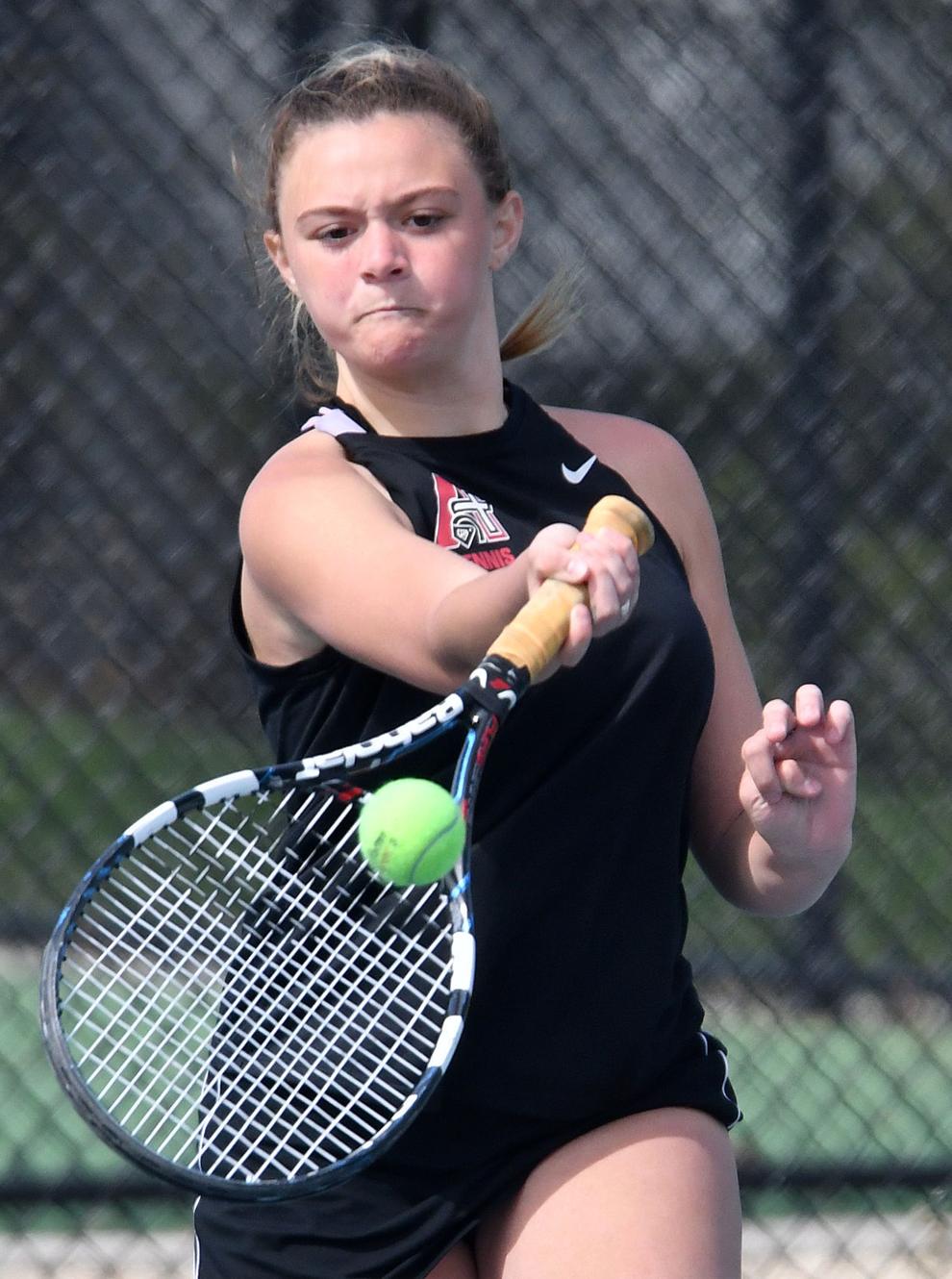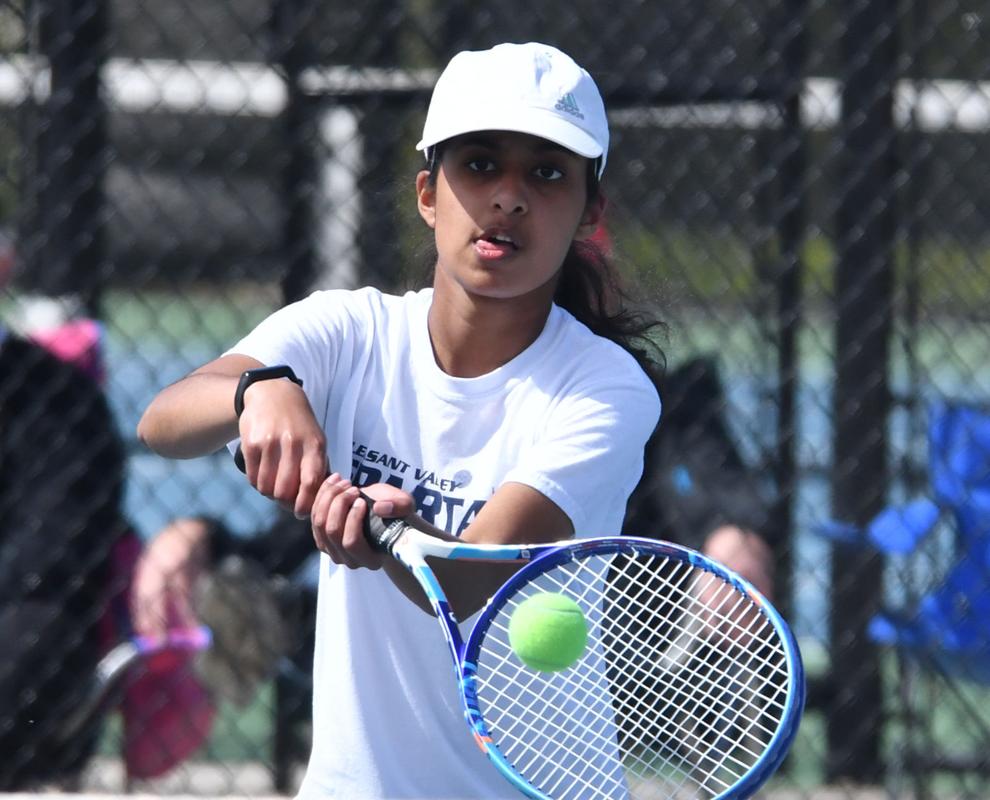 Academics
Dustin Cornelison, child of Lisa and Ray Cornelison, plans to attend Indian Hills Community College.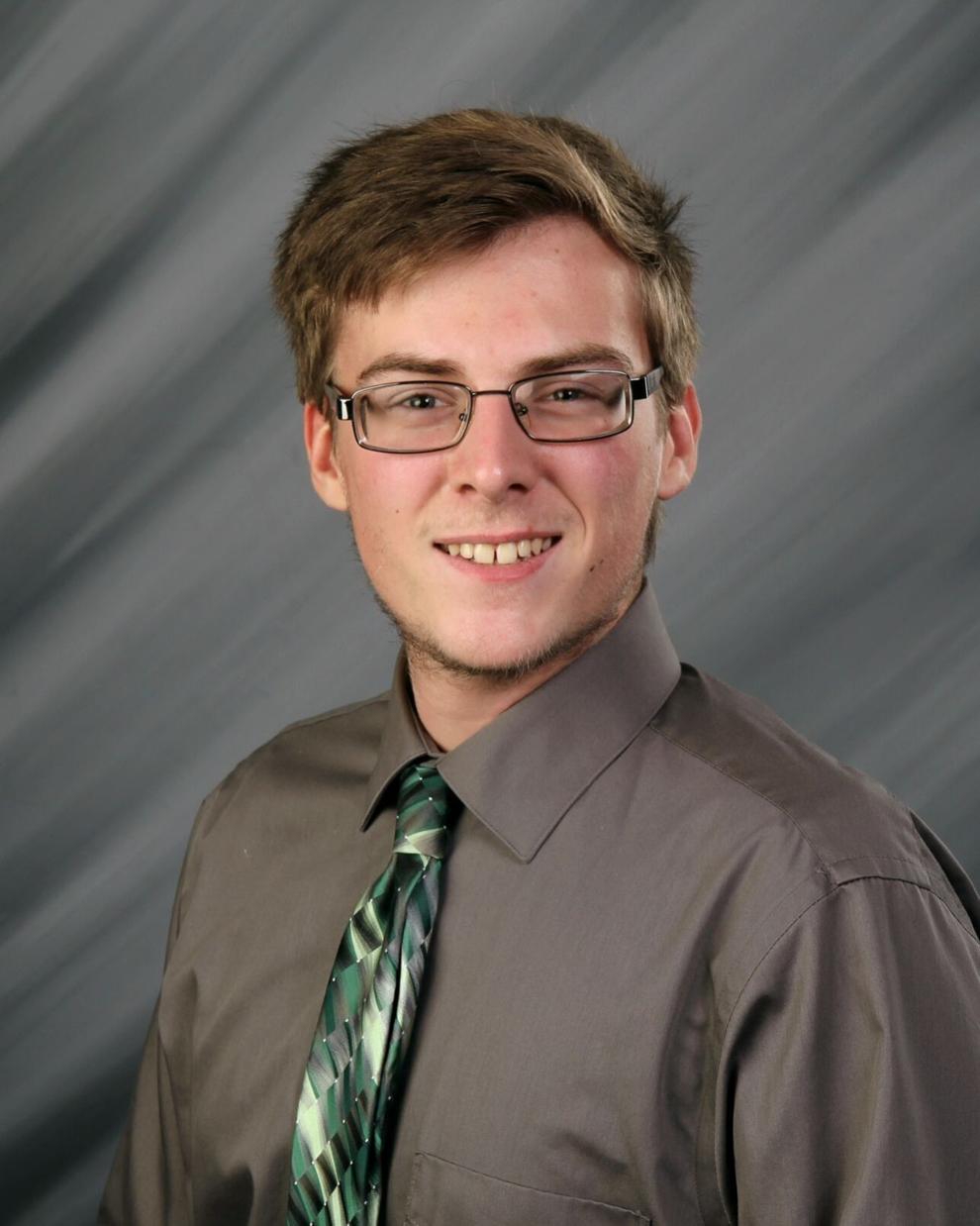 Top 3 achievements: All-State Honor Band musician; Governor's Scholar Recognition Program, and internship at ProMax Unlimited
What's something you learned that you will take with you after high school? A classroom learning experience that I will remember forever happened in my 7th grade Honors Math class, in which we were tasked with drawing a rough map of an imaginary city as a way to learn about angles' relationships with each other. When we were told the assignment, my initial thought was "Wouldn't it be cool to build the city in 3-dimensions," which prompted me to think about a voxel game called Minecraft. I immediately knew I wanted to build my city in Minecraft; I thought it was a fun and creative twist on the original idea. I enjoyed thinking of ways to build the city, and I even decided to wire up lights to some of the buildings for no reason other than it was fun. It is definitely my favorite project that I have ever created, as it allowed me to express myself freely and creatively.
Luke Loving, child of Katrina Loving and Brett Loving, plans to attend the University of Iowa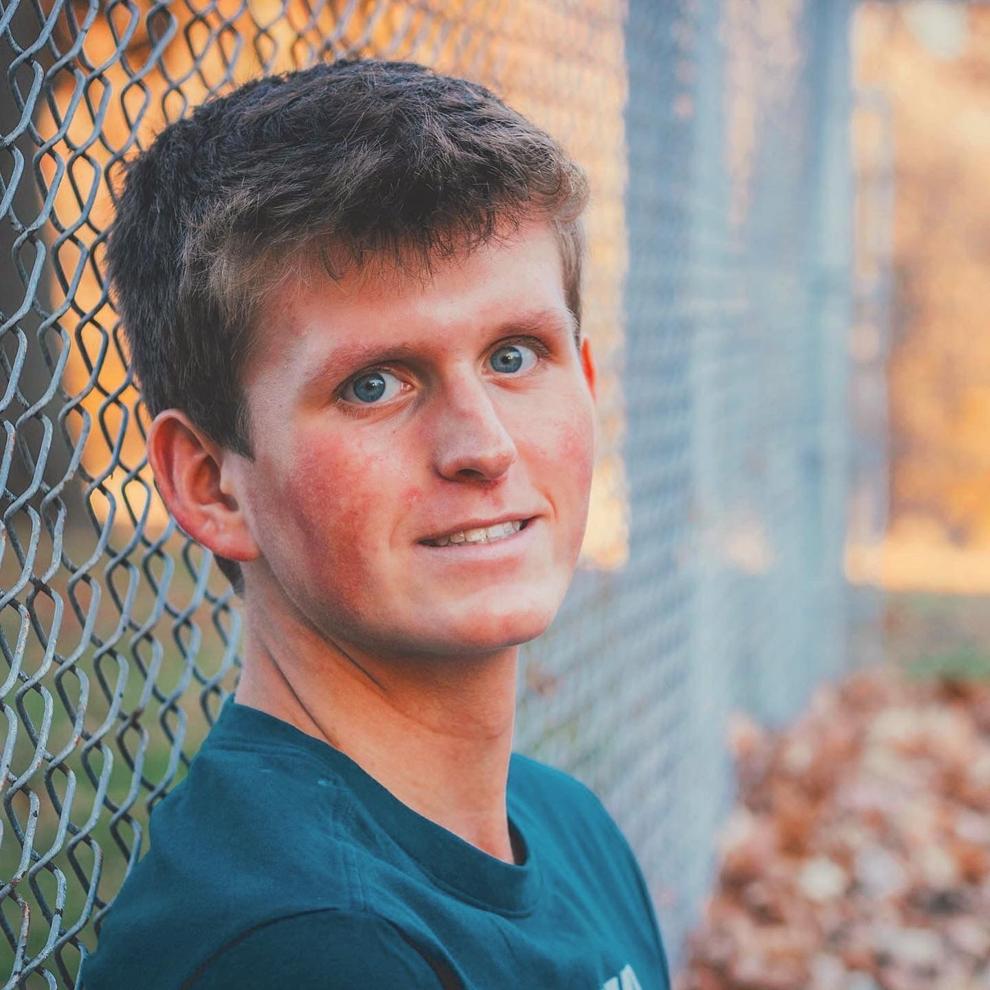 Top 3 achievements: Governor's Scholar Recognition Award, National Honors Society, and #1 on varsity for boys' tennis team.
What's something you learned that you will take with you after high school? A classroom learning experience I'll never forget is my AP English class as a whole. There were so many great moments that I couldn't just pick one. There was a variety of different personalities in there, and everyone got along fantastically. Our teacher did an amazing job of allowing us to have fun with our discussions while also teaching us the curriculum. I am upset that the class ended, but I will cherish the memory that I share with all of my fellow AP English classmates forever.
The Arts
Hailey Schumacher, child of Deb Benesh and Michael Schumacher, plans to attend college.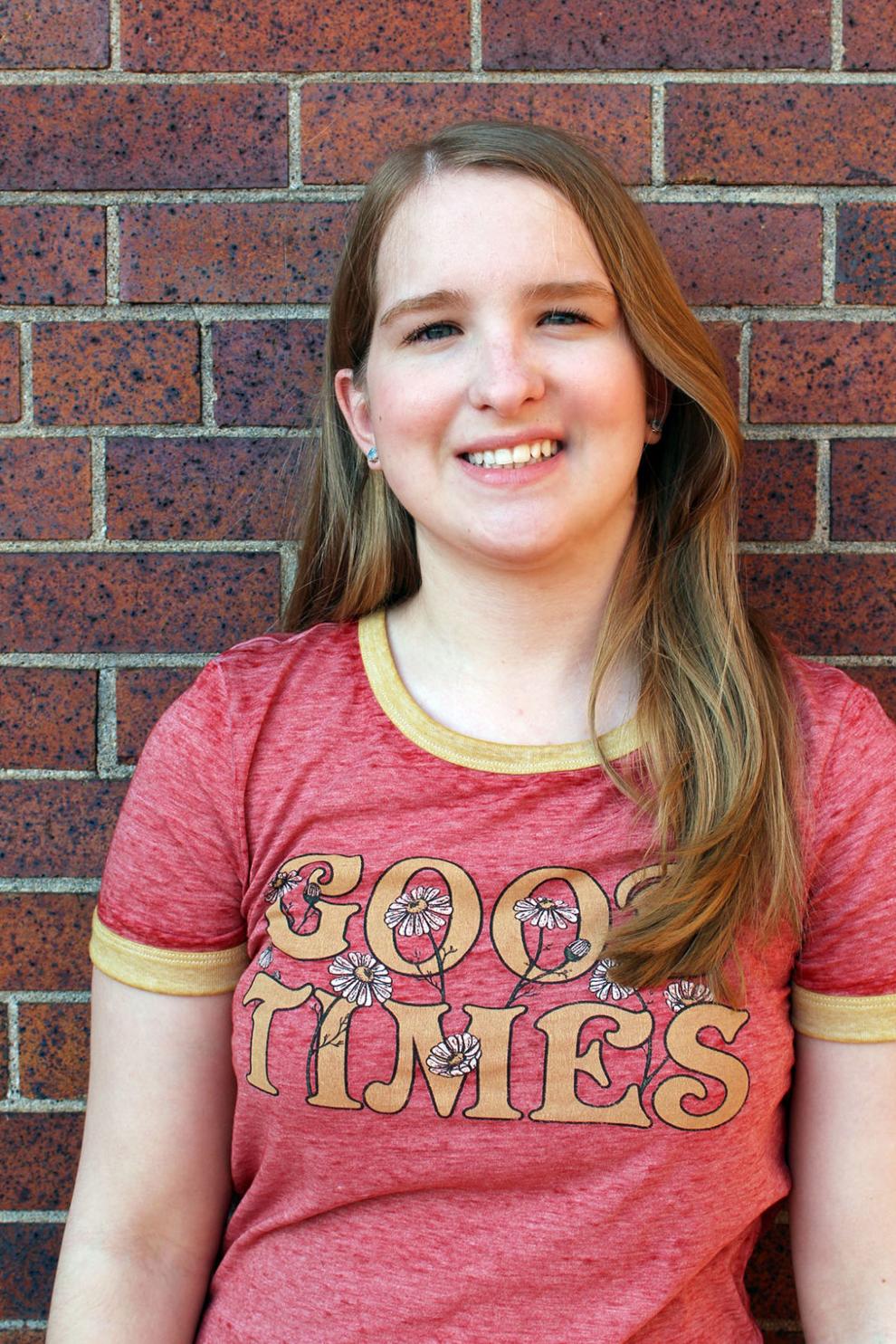 Top 3 achievements: Art Club, GPA, the many different art classes offered to me.
What's something you learned that you will take with you after high school? The classroom learning experience that I will remember would be the days in my art class this year and years past. We learned so many different and cool things. All of the assignments were unique from one another, teaching me that there are many types of mediums and techniques to an art assignment. I will always remember how helpful and funny my art teachers were. The assignments from all of the art classes i have taken, none of them are more valuable than the other. What I have learned, I will take with me in years to come. My teachers will always have a special place in my heart and I hope they know how thankful I am to have had them as my teacher. "Thank you to: Sade, Wolf, Schaeffer, Meeker, and Lehn".
Matthew Reis, child of Angela and Mike Reis, plans to attend Wartburg College.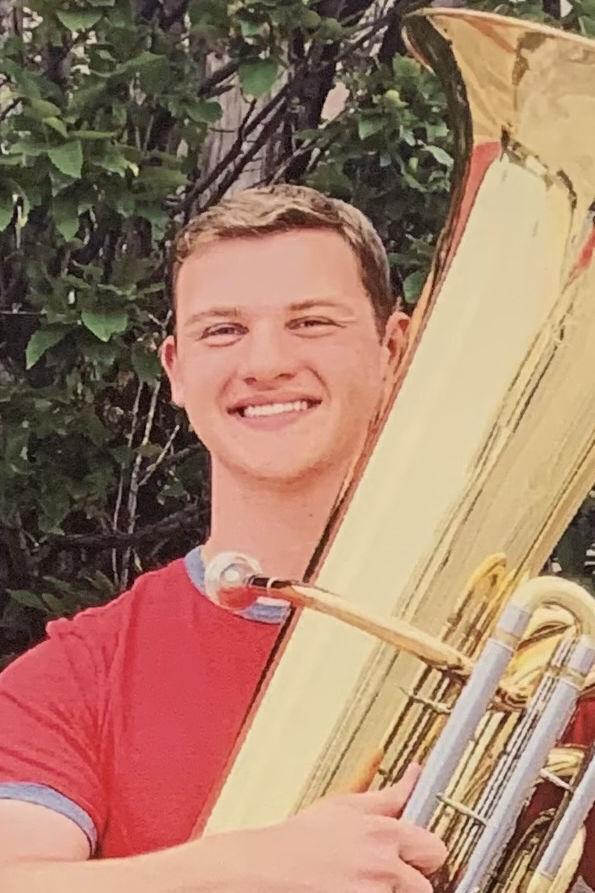 Top 3 achievements: Music Education Drum Major for the Davenport West Marching Band, three year All-State tubist, and Student Director for JV Jazz Band.
What's something you learned that you will take with you after high school? One of the most memorable classroom experiences in music was when the band was playing a slow lyrical song and couldn't get the emotion or feeling out of the music. We could play everything on the page perfectly and could blend within the section well, but it just wasn't working. After a few runs, our band director grew frustrated and told us that music wasn't about playing the black and white on the page—it's about playing the red. She explained that it's not about playing the notes on the paper, it's about conveying the emotion of the song with our instruments. She said that music happens when people open their hearts and let themselves feel. This continues to impact my playing today because every time I play, I choose to play the red.
Humanities
Molly Daily, child of Jack and Kathryn Daily, plans to attend Iowa State University.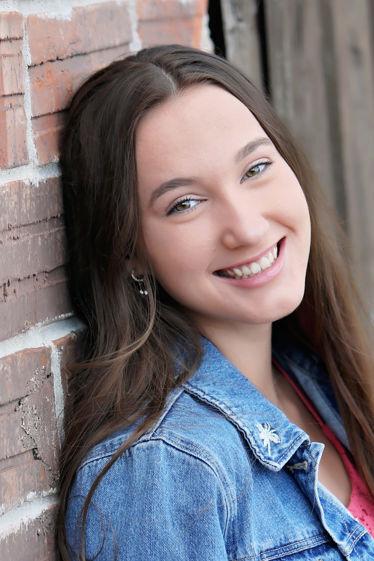 Top 3 achievements: My top three achievements have been maintaining a 4.0 GPA throughout high school, captain of my volleyball team, and National Honor Society.
What's something you learned that you will take with you after high school? I have enjoyed English classes all throughout high school and this year was no exception. I was nervous to start AP English at the beginning of this year because it is such a rigorous course. As the class went on I became close with my classmates and teacher. Towards the end of the course my teacher planned a surprise for us that I will never forget. One day during class we were preparing to study Shakespeare's Hamlet. Prior to our reading my teacher told us how this play includes a character leaving home and receiving advice from a parent. To tie in with our lesson my teacher surprised my whole class with letters from our parents to give us advice on the next chapter of our lives. This was truly a sentimental learning experience that I will never forget.
Connor Ware, child of Stuart Ware and Melissa Ware, plans to attend Western Illinois University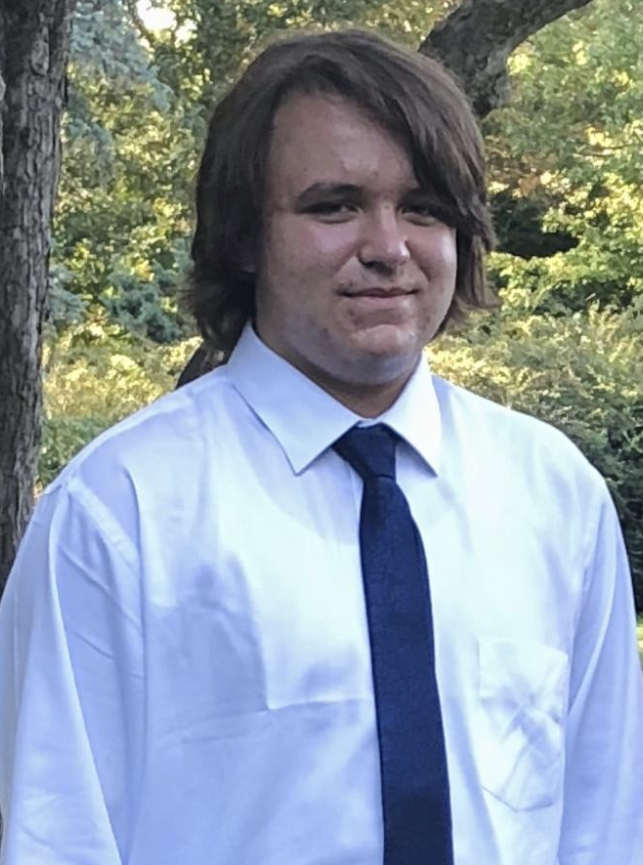 Top 3 achievements: Top 20 at the National Geographic GeoBee; Black Belt in Jiu Jitsu; and earning 15 college credits.
What's something you learned that you will take with you after high school? There are many memories that I'll take with me as I enter college and then the work force. The first thing I'll remember is the time and effort my teachers took to instruct me and prepare me for my next chapter. Starting in kindergarten and continuing through my senior year, all my teachers made an impact in my life. Teachers I will especially remember are Mrs. Griffin and Ms. Alexander, both at Walcott, and Mr. Cousins, Herr Kohl, and Mr. Franzenburg at West. Mr. Cousins would give out Burger King crowns for the best score on tests. I'm proud to say I walked out of school on more than a few occasions wearing that crown. I would like to take this opportunity to say thank you to each and every one of them.
Leadership
Isabelle Freund, child of Jennifer Elder, plans to join the Iowa National Guard, and then attend Iowa State University to science.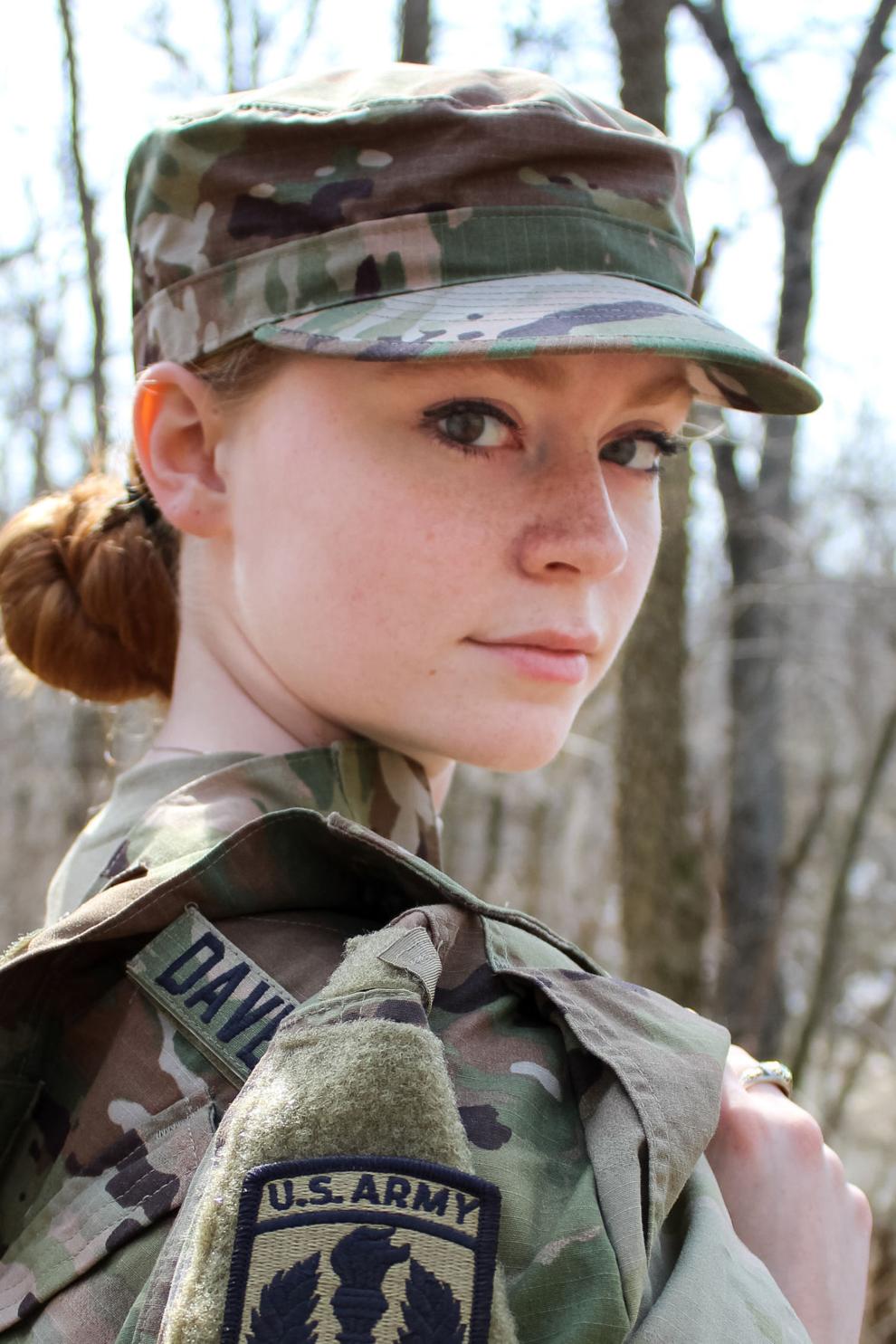 Top 3 achievements: Daughters of the American Revolution good citizen Award; Battalion commander for the Junior US Army ROTC program; and 2020-21 Drum major for Davenport West.
What's something you learned that you will take with you after high school? "One experience I will never forget comes from the Army JROTC program at Central High School. In order to be promoted you have to go to a position board. On this board they teach you about how a real interview would go. Before this interview you have to fill out a packet to show you should be put in charge. You dress in business casual, and you are asked questions. If you do well you are put in a leadership position. This is a classroom experience I will remember for the rest of my life. It prepared me for what the real world is like.
Tiara Soppe, child of Kevin Soppe and Sara Riggs, plans to attend University of Arizona.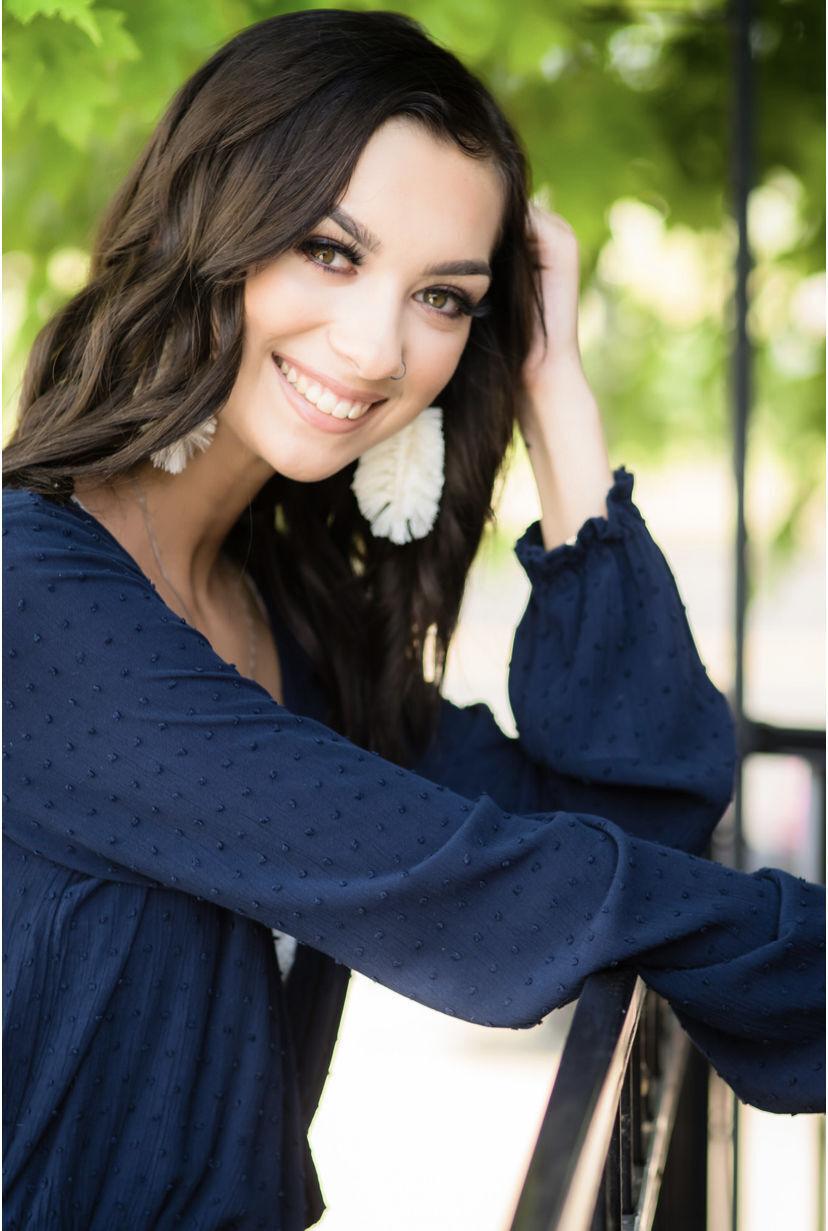 Top 3 achievements: Senior class president, National Honor society, 4.0 GPA (4 years consecutive).
What's something you learned that you will take with you after high school? Looking back at my last twelve years of schooling, my senior year has been the most memorable, for multiple reasons. My most memorable classroom experience was when we interpreted the poem "A Story" by Li-Young Lee. In this poem, a father begins to reminisce the precious, shared time with their child before they are grown and go about starting their own life. Afterwards, my AP English and literature teacher, Mrs. Staber began to pass out envelopes labeled with our names. Wandering eyes and confused glances began to swirl around the room. These envelopes contained heartfelt letters from our parents. The classroom full of seniors, including myself became teary eyed reading the letters as we move on with our lives. The poem was the perfect lead-in to these letters, especially as many of us head off to college. This letter and experience is something that I will always cherish.
Math/Sciences
Kathy Truong, child of Hien Truong and Duc Truong, plans to attend University of High School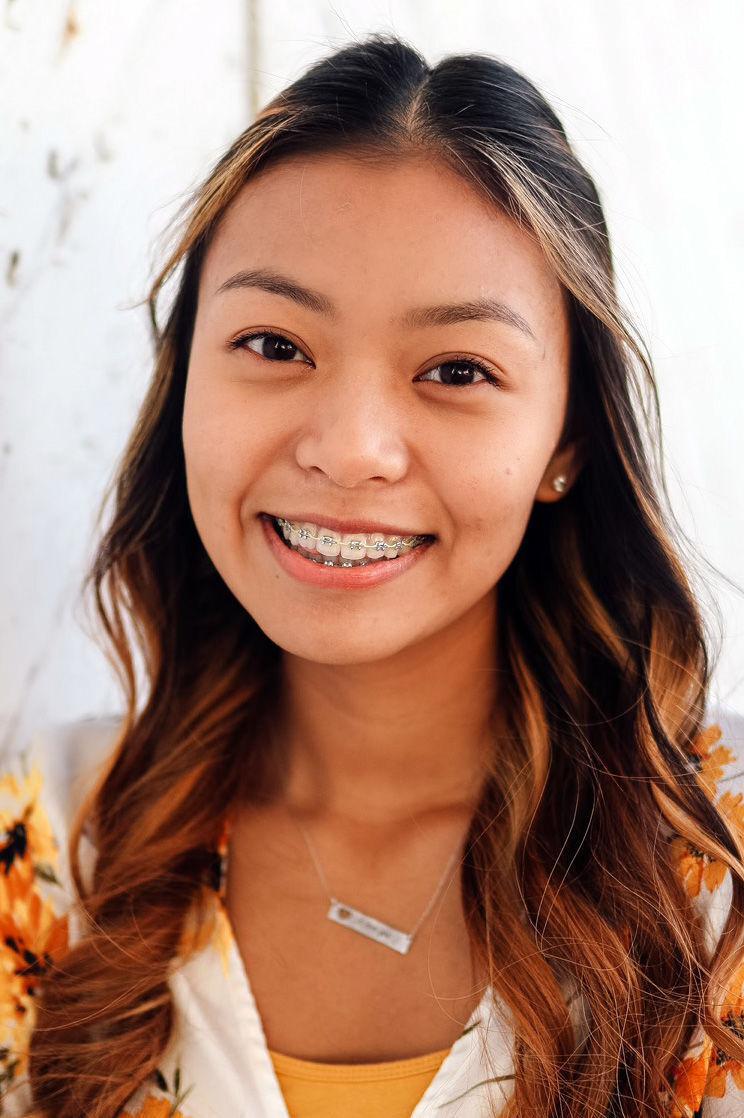 Top 3 achievements: Senior Class Secretary, Yearbook Writing Editor, and Varsity Girls Tennis
What's something you learned that you will take with you after high school?
Throughout my years attending West High School, I've managed to achieve good grades and understand new material relatively quickly. However, taking the class Advanced Writing during my junior year was a completely different story. The set up of the classroom was unlike any other class I had taken before, and I believe it was because of the teacher who ran the class, Mrs. Sheehey. She is an extremely intelligent, diligent teacher who was old fashioned, and because of her strict grading style and fast-paced curriculum, I found myself having to put in more effort than I was used to in order to earn an A in her class. While this experience was stressful and demanding, I am so thankful for it because it has prepared me for my future at college and taught me how much better of a student I could be if I pushed myself harder.
Vocational Education
Dominic DeLaPaz, child of Jenny and Junior DeLaPaz, plans to attend Central College.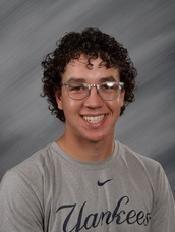 Top 3 achievements: 2020 Baseball Honorable Mention, National Honor Society, Boys Swimming Team Captain my senior season.
What's something you learned that you will take with you after high school? A classroom experience that I will never forget is when my basic auto mechanics class was all online for a couple weeks. My teacher offered office hours for his students if they needed help on any assignments. I happened to be one of his only students that showed for one of the offered days while online. We were learning about each of the fluids under the hood and I was a little confused so believe it or not, he cleared up any questions I had.
Hunter Roehlk, child of Scott Roehlk and Tammy Roehlk, plans to enter the Concrete Construction Trade.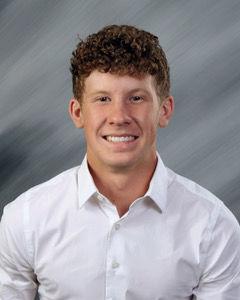 Top 3 achievements: Honor Roll, 3 High school weightlifting state records at West High School, MAC Honorable Mention.
What's something you learned that you will take with you after high school? Vocational Welding or Student Built Home - Not only does the dirt in your nails and sweat on your back tell you that you need a shower, but it also tells and shows how much hard work your putting in to succeed.
Young Journalist
Kennedy Wink, child of Marvin and Tammie Wink, plans to attend University of Iowa.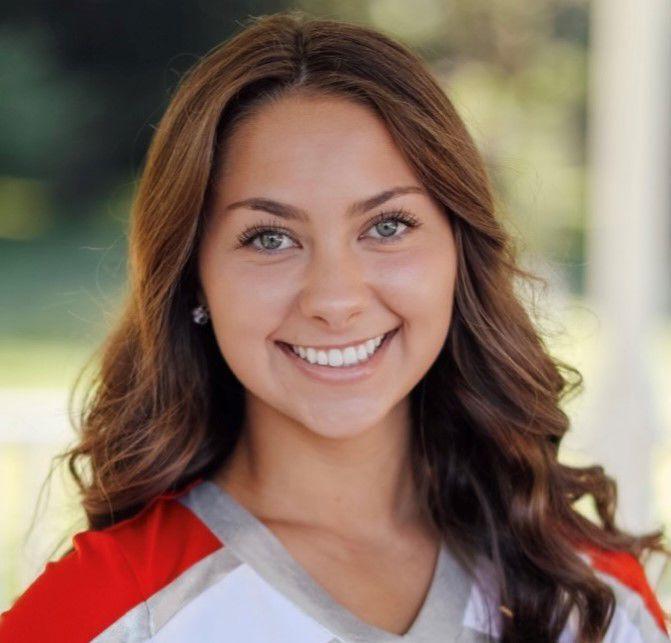 Top 3 achievements: National Honors Society, Mentor in Violence Prevention, Dance Team Captain.
What's something you learned that you will take with you after high school? It's a difficult task to pin-point just one memory from all my years of high school. If I have to pick just one that stands out in particular; a special teacher comes to mind. I had this teacher for an advisory period my freshman through junior year. He was always such a positive influence, and uplifting person to be around. I was always greeted with a welcoming hello and he was sure to ask about things that were important to me, and always made me feel special. He was certainly one of my favorite teachers, and someone I am glad to have known. Unexpectedly this year, he passed away due to a medical emergency. This loss taught me that it's important to appreciate the little things, because you never know when one could be your last. This special person has made an impression in the classroom that I will remember forever.
Shonda Nguyen, child of Mindy Nguyen and Brian Nguyen, plans to attend two years Scott Community College, two years St. Ambrose.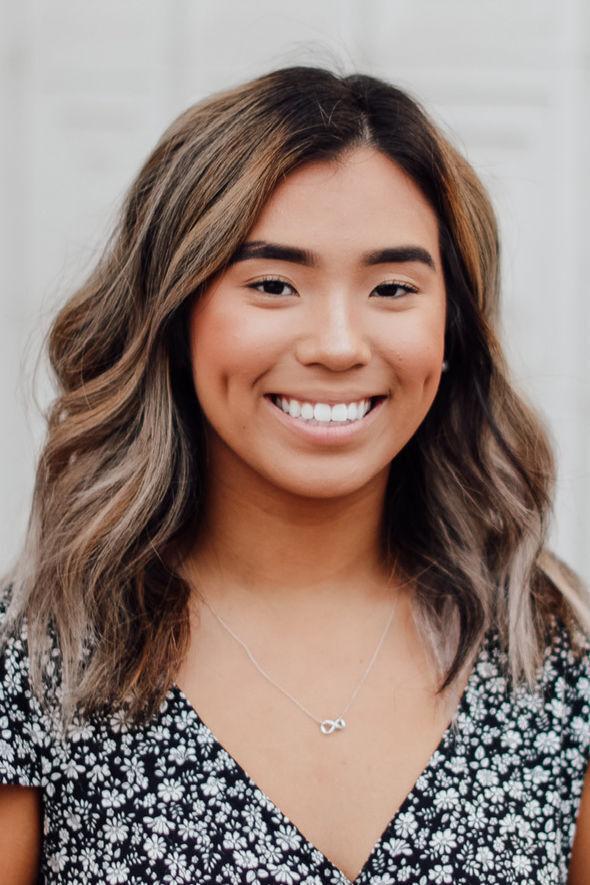 Top 3 achievements: Honor Roll, CNA Program, and Yearbook Editor.
What's something you learned that you will take with you after high school? In Chief "A classroom learning experience I'll remember for a very long time would be, having the opportunity of being the yearbook editor for 2021. It's an experience where I got to learn new ways of being a better leader however I was also able to have fun with my staff. Nonetheless, being handed that big responsibility was challenging at first but I grew to learn that it's not about yelling or stressing out about the book. It was all about going with the flow and having fun with my creative side. I got to work with unique individuals and make this book come to life.So overall, my classroom learning experience was the highlight of my senior year and I would do it all over again."