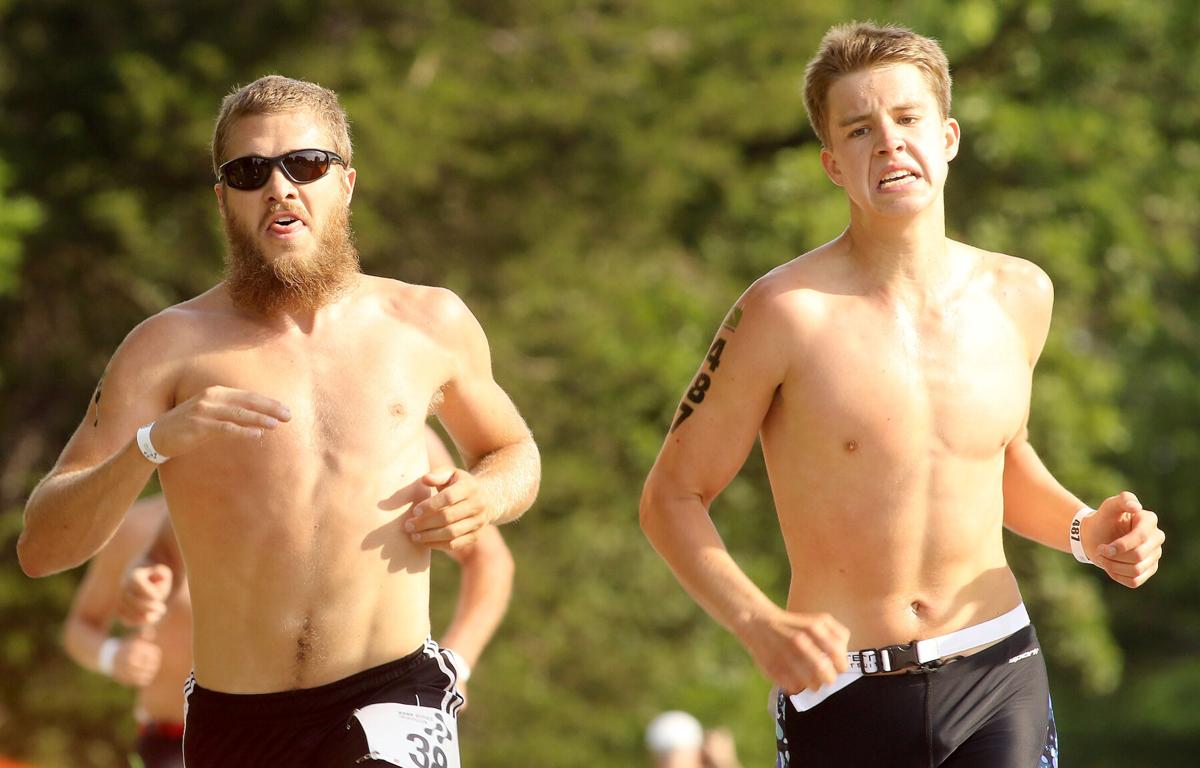 First-year United Township High School swim coach Mike Firth hopes to build his alma mater's program in similar ways that his mentor, Dave Busch, did.
Firth's vision for the Panther swim program will be built on lessons he has learned over the years from his education and his past coaches.
During his high school career, Firth swam for Busch, winning a sectional title and qualifying for state in three events. He placed 20th at state as a senior in the 100 backstroke.
Firth, who was also hired as the aquatic manager for the city of East Moline and coach of the East Moline Swim Club this year, said he strives to build on team culture and community at the high school.
Although there new faces to meet, Firth said it was exciting to come back and coach at UT's East Moline Municipal Pool, which still lists his name by the 100-yard backstroke school record.
"It's kind of like a fresh start being able to implement my idea of team culture for the club and the high school team," the 30-year-old Firth said, "and really pick and choose things that I really like about the programs from growing up there and also bringing in new ideas that I've learned from other coaching jobs."
The 2012 Illinois Wesleyan grad earned his master's degree from Southern Illinois University in Carbondale in 2014, also working with the men's and women's programs there as a graduate assistant. He had a decorated career highlighted by All-CCIW selections and standout performances in the 100 and 200 back at IWU, where he still holds school records in both events.
In addition to his club coaching experience, he coached the Pleasant Valley swimmers in 2015. Firth also lived in Oregon a few years, working for a wilderness therapy company helping at-risk youth through backpacking and camping in deserts and national forests.
He said he always pondered coaching his hometown Panthers, and the opportunity arose to become UT's next girls and boys swim coach in March after Melissa Messerschmidt stepped down.
Firth has kept in touch with Busch over the years, and said he considers the man who founded UT swimming in 1979 a mentor of his. Now he will coach against Busch and Rock Island.
"Since I left, he's always someone I know I can reach out to and have a discussion," Firth said. "He's seen it all at this point. Seeing what he was able to do in almost 40 years in the position and the culture he created, it stretched pretty far and wide. A lot of people know his name and just what he's about. I've taken a lot of stuff from his book and been able to edit some chapters here and there and add some of my own."
Firth also swam club with Moline coach Michael Roche (a 2008 Moline grad) under Busch and they went to the same Jr. Olympic swim meets growing up. The two even played in an adult soccer league together.
"Him and I go way back and have kept in touch over the years," Firth said.
Having such strong connections with the local coaches in the Western Big 6 Conference is a huge resource, especially given the coronavirus pandemic-related changes this season.
IHSA guidelines are limiting meets to 50 people or less, making spectators and invites likely impossible for all but some smaller teams. The team's swimmers will serve as backup timers and other personnel will be limited at meets, all masked and adhering to social distancing.
There won't be a mob of teammates cheering at the end of the pool, but Firth figures there may be one teammate cheering.
Relays also cannot take place how they typically would.
Firth said the plan for the shortened Big 6 meet-only schedule is for relays to be split into four individual races and the times added collectively. If an IHSA state series is conducted, relays won't take place unless the Illinois Department of Public Health guidelines allow for traditional relays before the state meet.
Firth said he and the school are working on streaming meets online.
"We're not going to have spectators at any of the meets, so not having that energy from the crowd is going to change things," he said. "In the end, it's up to the individual that's on the starting blocks or starting in the water that they're the ones doing the work; they're the ones putting the effort in at practice."
Firth will also draw on his expertise in exercise science as coach, fine-tuning training in a shortened season and applying the biomechanics of swimming when communicating so his Panthers understand it.
He said one of the main obstacles is not being able to have some of the fun get-togethers and team bonding moments like a typical season. It's just going to take some creativity, improvising, and playing the hand that is dealt.
"That's something we're trying to work on as a team is recognizing things are going to be different," Firth said, "but in the end, swimming is swimming."
Get in the game with our Prep Sports Newsletter
Sent weekly directly to your inbox!