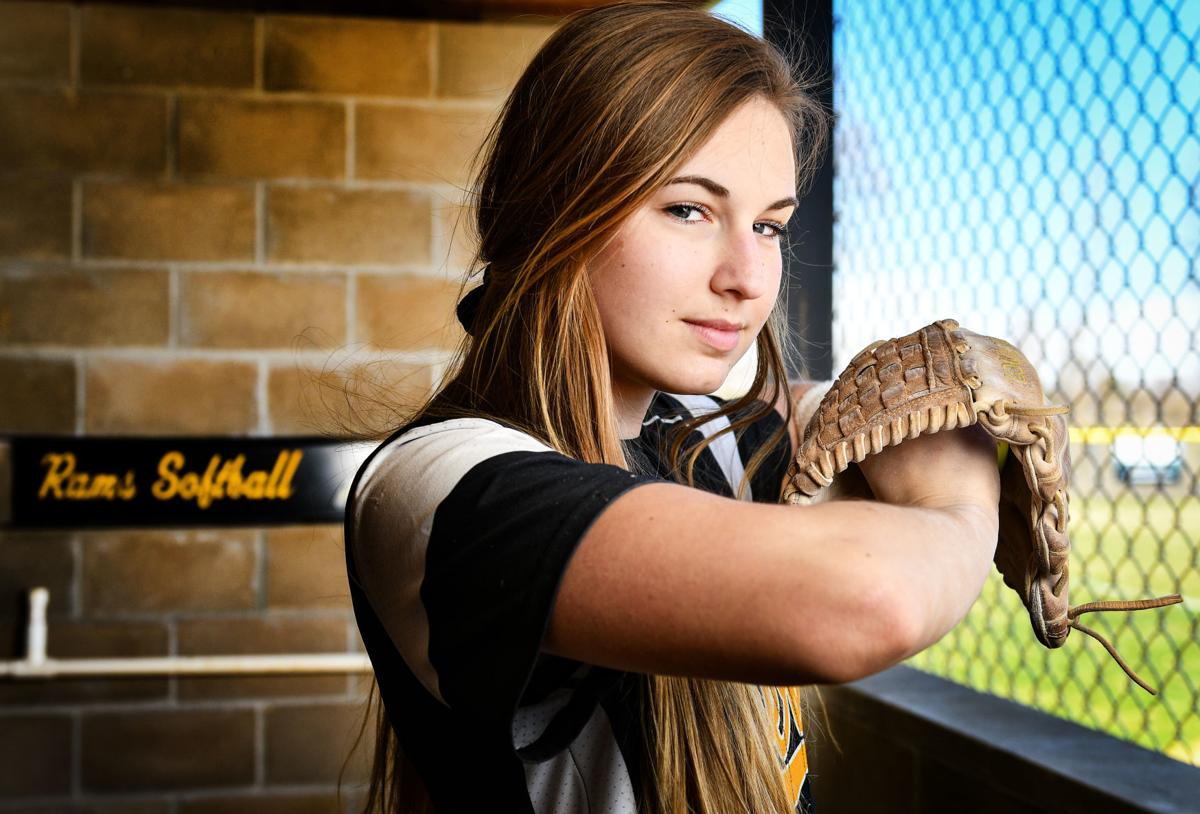 PORT BYRON -- As debut seasons go, it would be difficult to top what Ashlyn Hemm did for the Riverdale softball team in her freshman campaign.
Posting 16 wins and a single-season record 230 strikeouts to go with a .392 batting average, Hemm helped engineer a major turnaround for the program, which finished 20-4 to post its first winning season in five years.
The Rams' standout pitcher and shortstop has picked right up where she left off to begin her sophomore season. In four wins last week, this week's Dispatch-Argus-QCOnline Area Pacesetter got three of those pitching victories, tossing a pair of shutouts, including a five-inning no-hitter in which she struck out nine in a 17-0 victory over Three Rivers West rival Sherrard.
Earlier in the week, she tossed a two-hitter and struck out seven in an 11-0 win over the Tigers, then had another two-hitter with 11 Ks in a 6-5 win over Erie-Prophetstown. This past Monday, she struck out 19 in a 9-4 win at Fulton that has the Rams (7-3) off to a 3-0 start in TRAC West play.
"I think as a team, we want to do better and continue to grow," said Hemm. "One of our goals is to get first in the conference, and we're pushing ourselves to try and become better to do that. Our offense has come out strong this year, and we've got great pitching and defense. I think we can challenge (for the TRAC West title) if we keep working hard."
Hemm has done her part. In the circle, she boasts a 6-0 record with an 0.22 ERA and 82 strikeouts in 39 innings. At the plate, she is hitting .423 with four doubles, a home run, seven RBIs and 16 runs scored.
"Ashlyn is the type of player who goes out and performs each day," said Riverdale coach Randy Creen. "She doesn't look ahead to anything except the task at hand. She's pretty level-headed, and I admire that about her. She's also very team-oriented; we preach all the time about what you can do to help the team. If Ashlyn gets a little bit better, the team gets a little bit better."
Hemm focuses more on the team aspect rather than individual accolades.​ The ending to last year's turnaround campaign, a 4-2 extra-inning loss to Orion in the Class 2A Riverdale Regional semifinals, has her and her teammates extra motivated.
"We expect to go farther this year, and last year, I think, has really motivated us to become even better," she said. "It was an upsetting end, but overall, the season was great. Riverdale softball really built a great reputation last year."
Hemm points to the Rams' season-opening spring-break trip to Tennessee, a five-game stand in which Riverdale went 2-3 at the Upper Cumberland Tournament before igniting their current five-game winning streak last Monday. That was a key moment for the team, and not just on the field.
"That really helped to kick off our season," she said. "We finally got out of the snow, and got to start working together as a team. We also got to do fun activities, like putt-putting, line-dancing. ... it helped us get to know each other better, and bond as a softball family. We don't just play for ourselves, but for each other."
As for following up her freshman-year accomplishments, Hemm prefers to focus on the here and now as she and her teammates pursue their common goals.
"I'm just hoping to continue to get better," said Hemm. "I don't try to focus on too many details, or focus too far in the future. I worry about what's happening on that particular day, and to keep growing as a softball player."
Get in the game with our Prep Sports Newsletter
Sent weekly directly to your inbox!