GENESEO — Geneseo boys' soccer coach Harvey Morton pulled several of his team's top offensive players in the early stages of Tuesday's Class 2A Geneseo Regional.
Martin wasn't mad, he just wanted to settle them down.
That worked. The Maple Leafs rolled over Orion-Sherrard 7-0 at the Geneseo pitch.
Dixon won the second semifinal by a 2-0 score against Streator. The Leafs and Dukes will battle for the regional title on Saturday at 3 p.m.
After getting no shots on goal for the game's first 15 minutes, the Maple Leafs (12-5-1) scored a goal 24 minutes in and didn't stop scoring until the game was almost over.
"We were just speeding ourselves up early in the game," Morton said. "It is the first game of the postseason and the wind was really one where you never know what might happen. We got some subs in so we could talk to the starters and settle them down."
Morton's top offensive line settled in quite nicely, especially sophomore Hunter Holke. He fed Mason Smith for a goal just inside the near post to put the Leafs ahead.
Just more than 10 minutes later, Holke fired home a bullet from the top of the box to make it 2-0. Then, following a fluky goal by Tyler Seeley late in first half, Holke did it all alone by going around most of the O-S (19-8) defense before drilling home his second of the night.
"We just needed to relax and not play so tense," Holke said. "When the wind is whipping and it's a one-and-done game, that happens. Coach took the right, left and almost all of the offense out because we were playing way too fast. Once we got our feet going and scored that first goal, we started picking things up.
You have free articles remaining.
"That second one for me was pretty fun. I thought we all played. The Holkes were all over the place."
Hunter Holke's junior brother Nate and cousin Ethan also play up front. In fact, the second Holke goal was originally given to Ethan.
"If that was my goal or not, it doesn't bother me," Hunter said. "It has happened before and it will happen again. All that matters is we won the game."
Despite the final score, O-S coach Rick Cline was not at all upset about his team and its effort.
"I have no excuses," Cline said. "Geneseo was the better team. We didn't play as well I as know we can. I felt good the first 20 minutes or so. One of the aspects for our team is when we give up that first goal, the damn breaks open on us.
"We have had some games when we have had that happen and we respond quickly, but on this night the green team picked it up and the white team let up."
While the win was exciting, Morton was even more thrilled that he could get his reserves in, and that they put three goals on the scoreboard over the closing 13 minutes — all on corner kicks.
"It is nice to get everyone in and get the jitters out in the postseason," he said. "They played well. We have been working hard on our corners. We have been looking for some more offense with the corners and those guys really gave it to us."
Logan Loitz found a corner kick in the middle of traffic to score. Then, Jordan Seeley and Tyler Coons scored on headers in front to finish off the win.
102219-mda-spt-geneseo-soccer-001a.JPG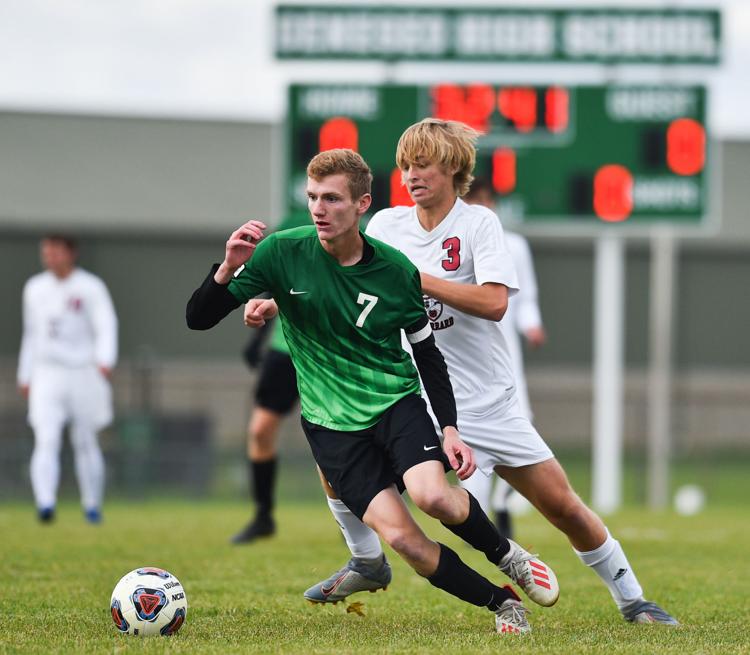 102219-mda-spt-geneseo-soccer-002a.JPG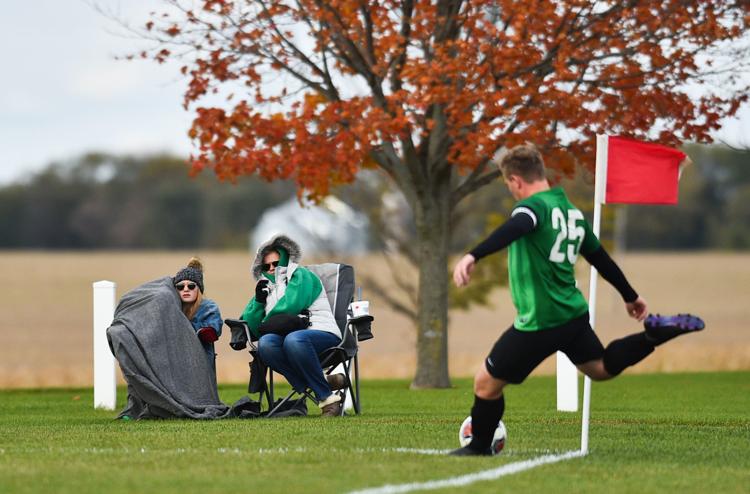 102219-mda-spt-geneseo-soccer-005a.JPG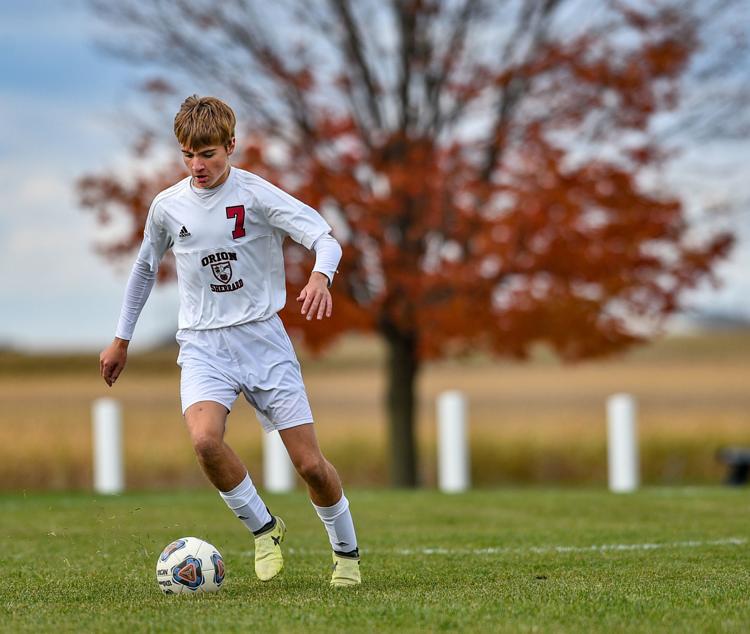 102219-mda-spt-geneseo-soccer-008a.JPG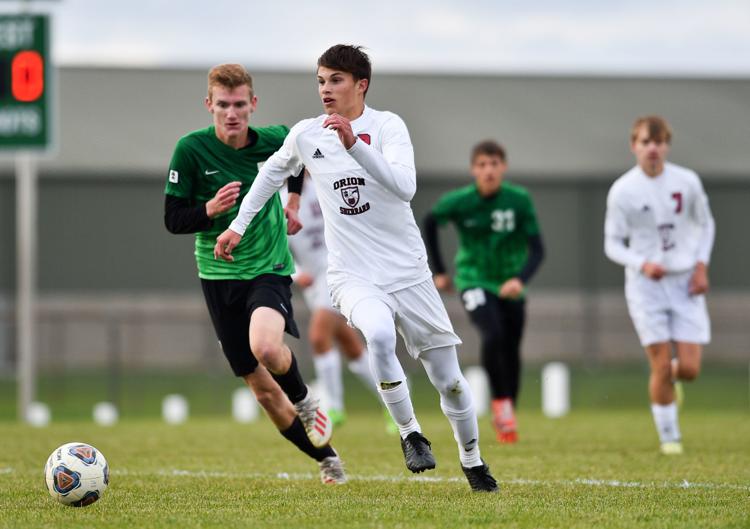 102219-mda-spt-geneseo-soccer-009a.JPG
102219-mda-spt-geneseo-soccer-012a.JPG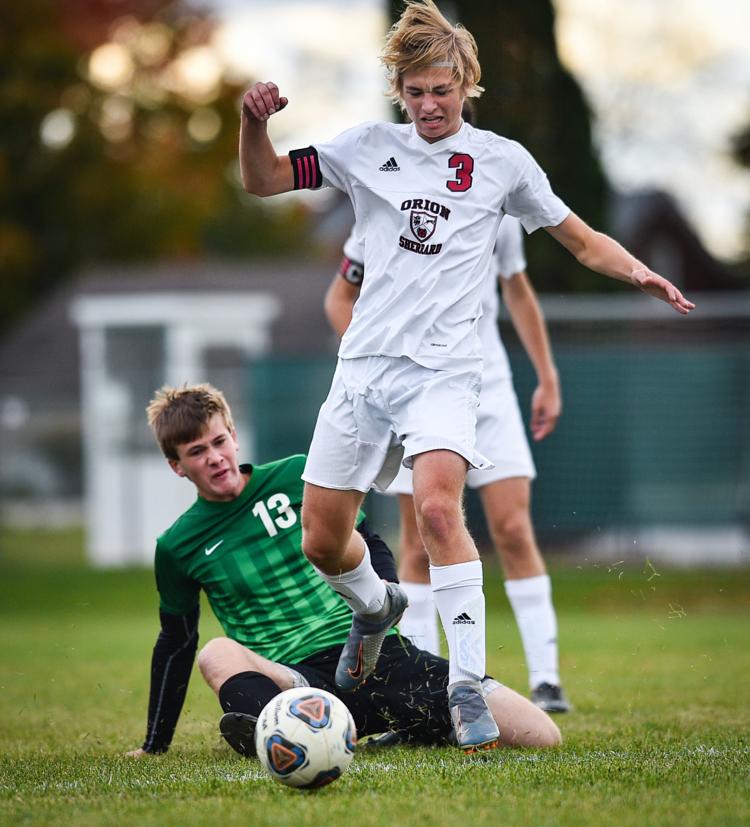 102219-mda-spt-geneseo-soccer-016a.JPG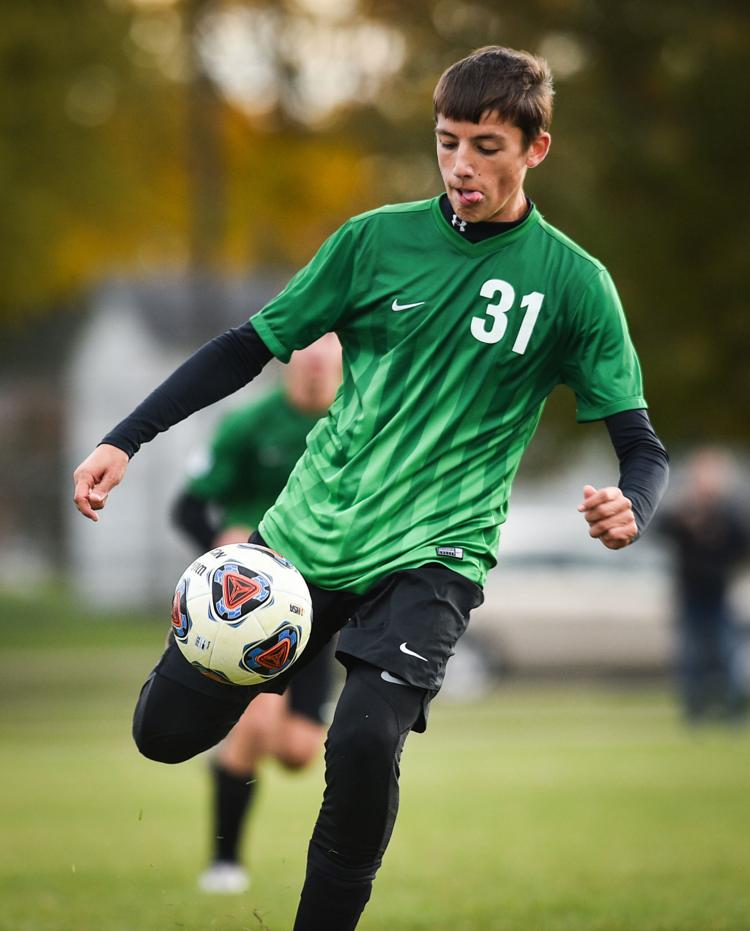 102219-mda-spt-geneseo-soccer-017a.JPG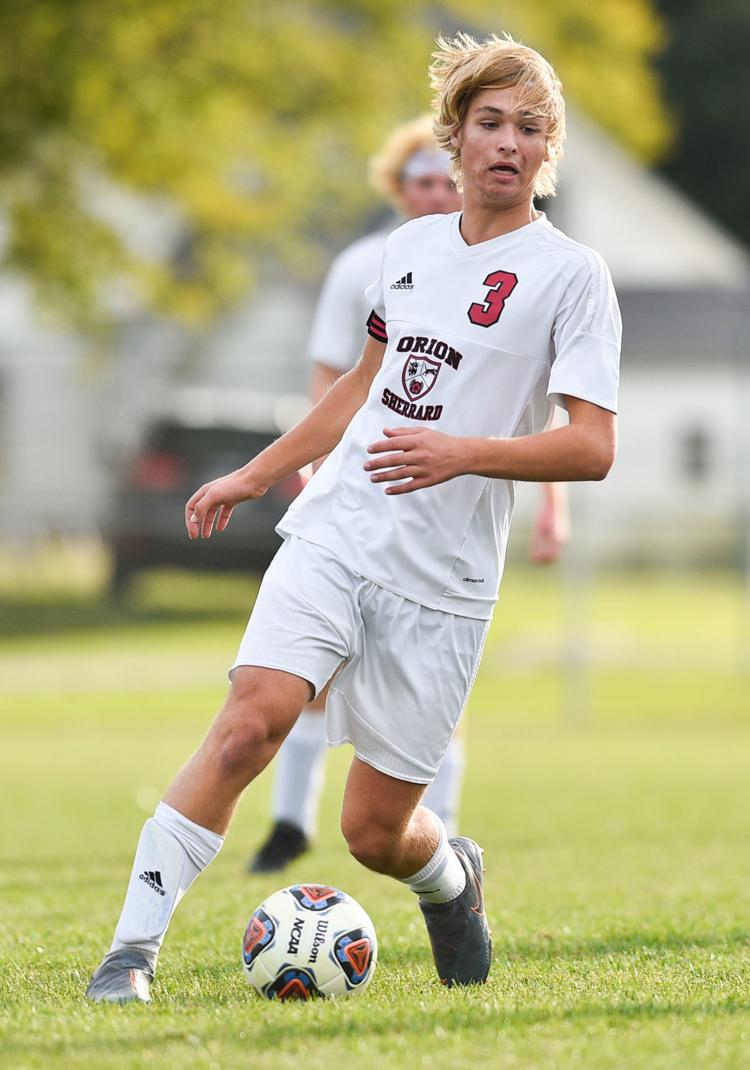 102219-mda-spt-geneseo-soccer-018a.JPG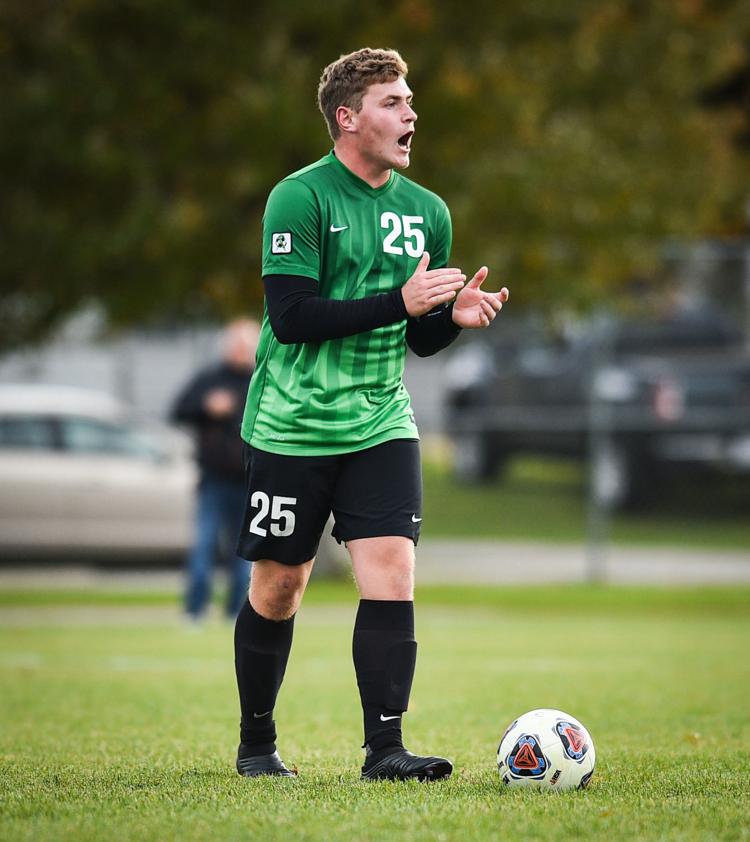 102219-mda-spt-geneseo-soccer-020a.JPG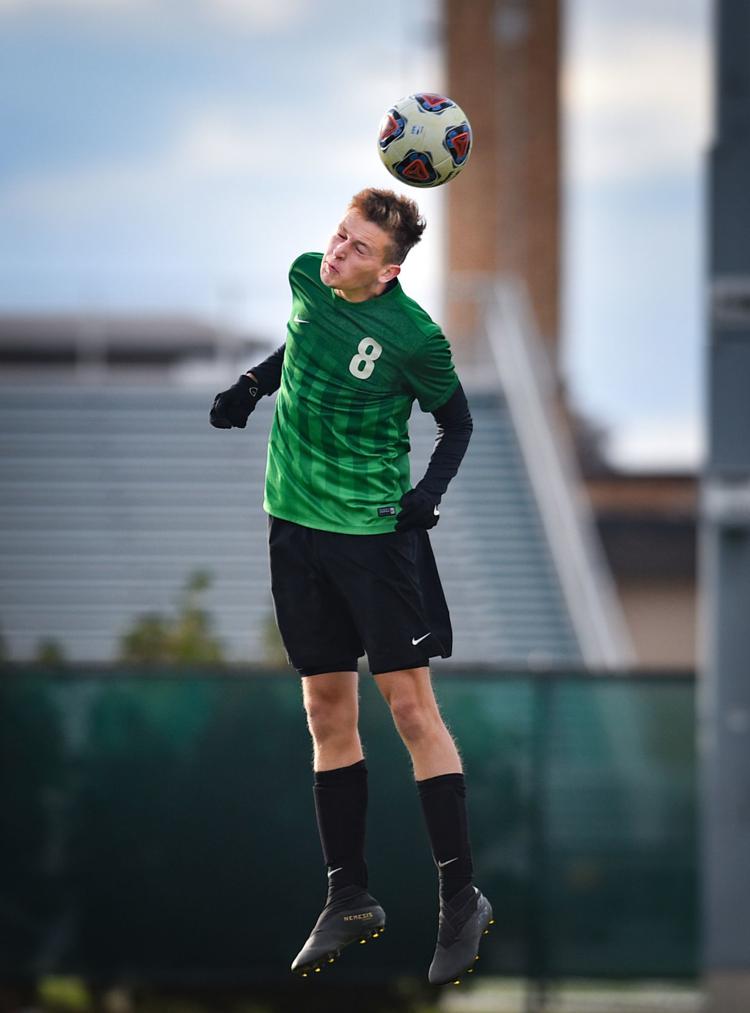 102219-mda-spt-geneseo-soccer-023a.JPG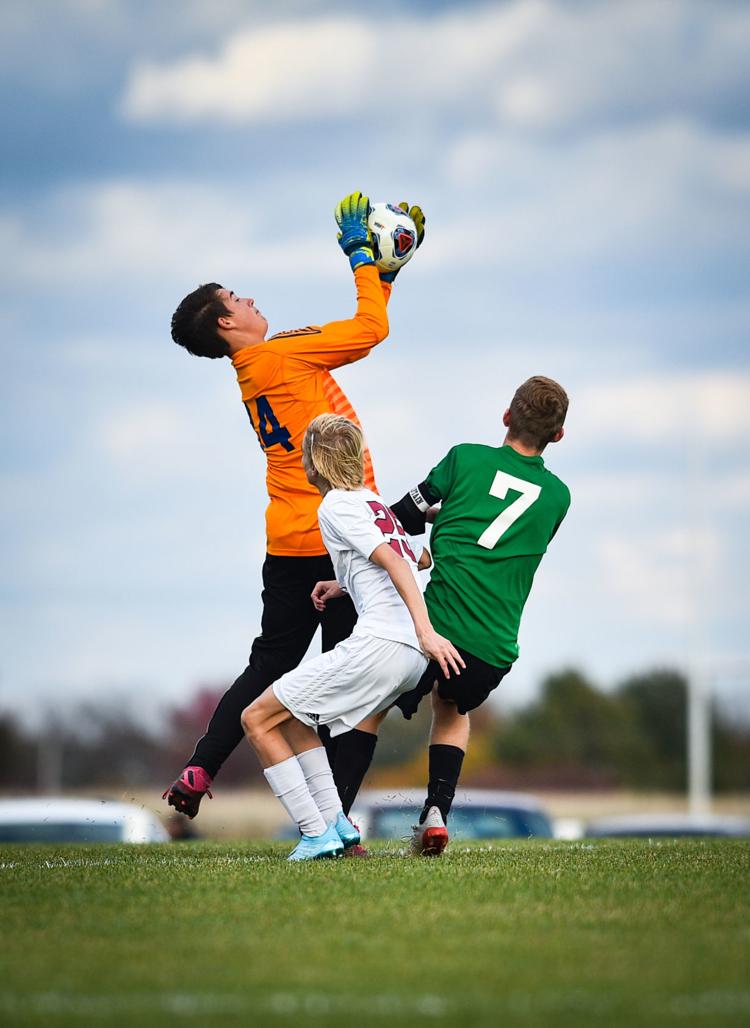 102219-mda-spt-geneseo-soccer-025a.JPG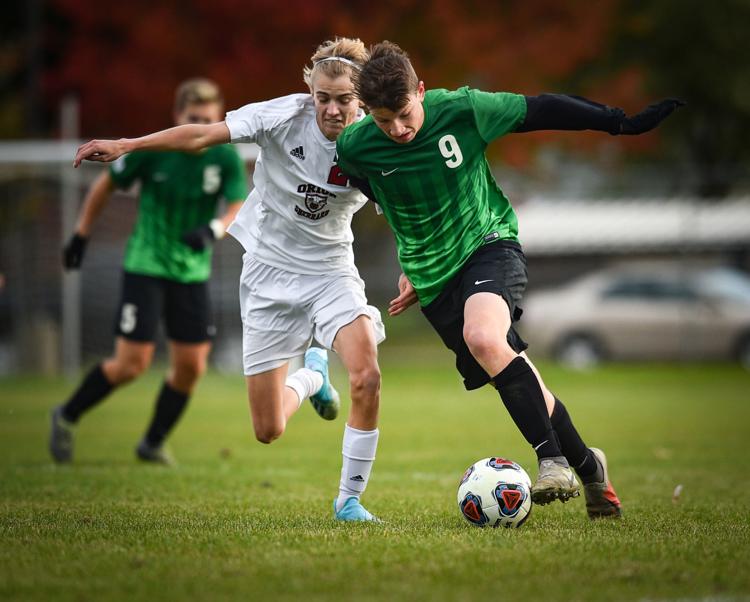 102219-mda-spt-geneseo-soccer-028a.JPG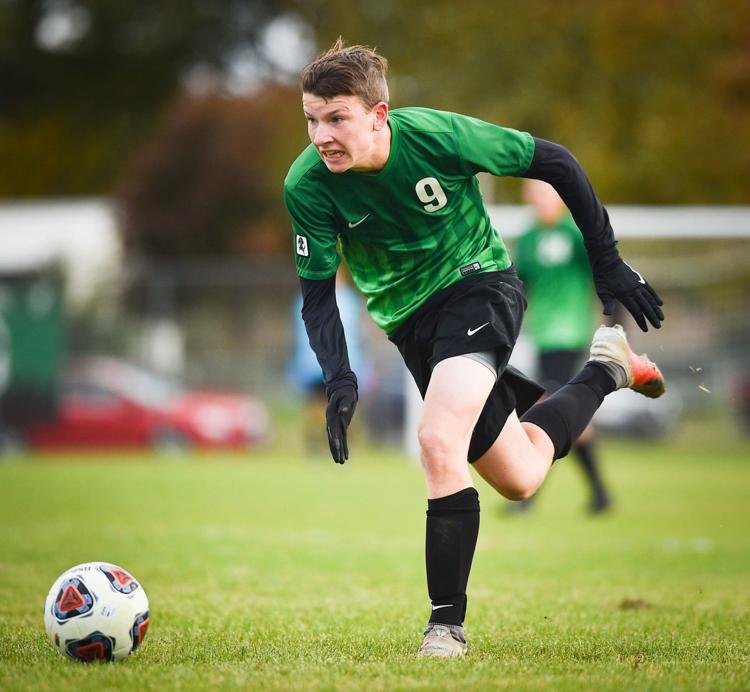 102219-mda-spt-geneseo-soccer-030a.JPG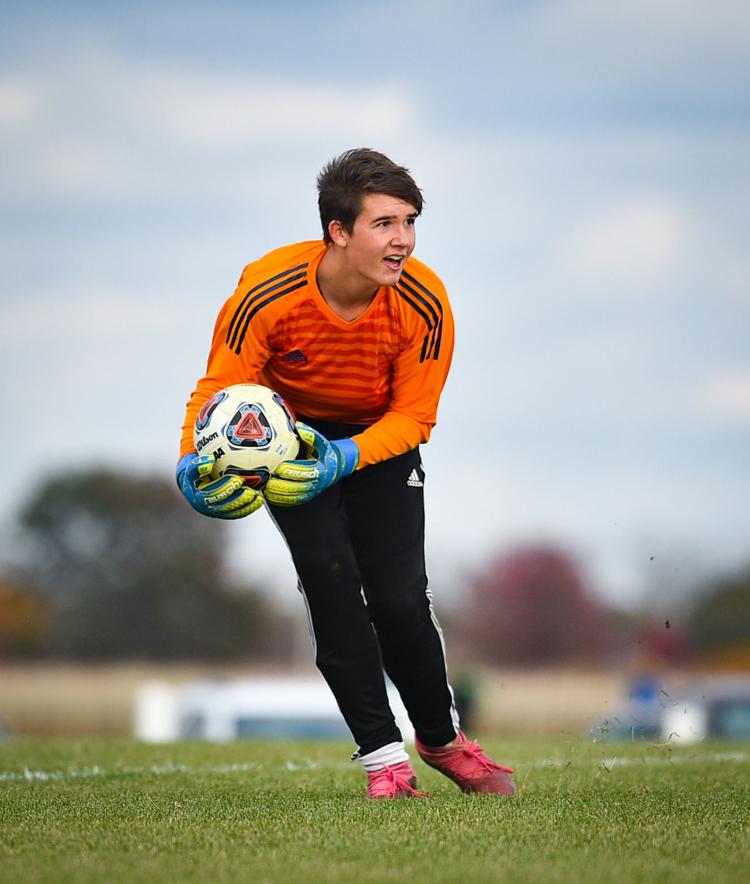 102219-mda-spt-geneseo-soccer-031a.JPG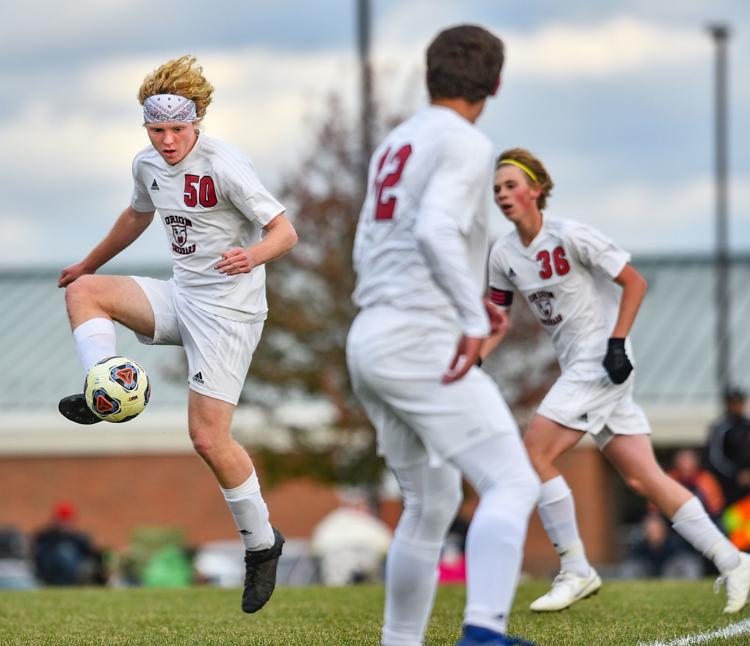 102219-mda-spt-geneseo-soccer-032a.JPG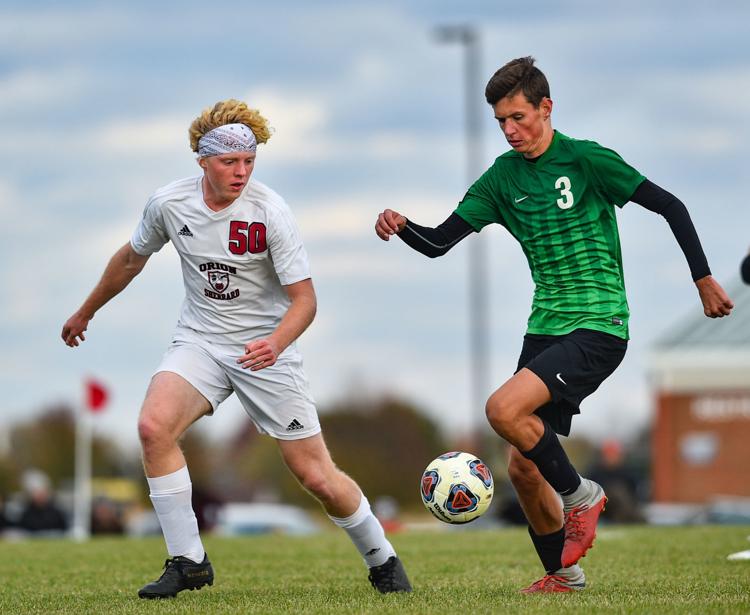 102219-mda-spt-geneseo-soccer-034a.JPG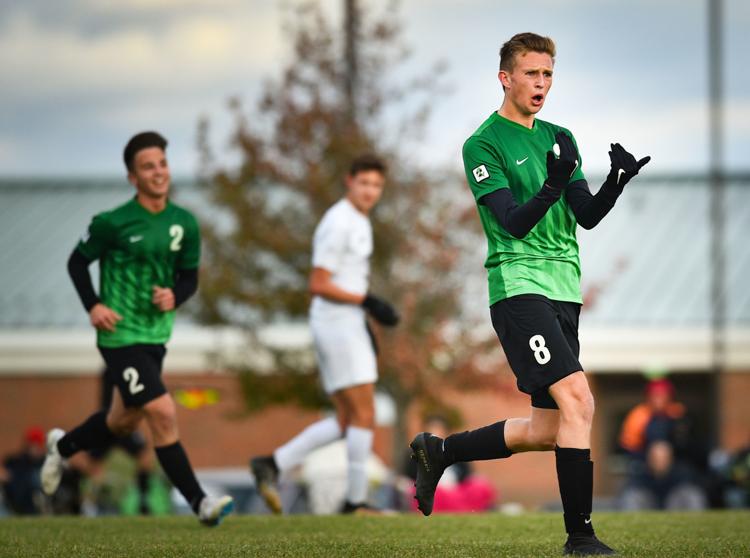 102219-mda-spt-geneseo-soccer-036a.JPG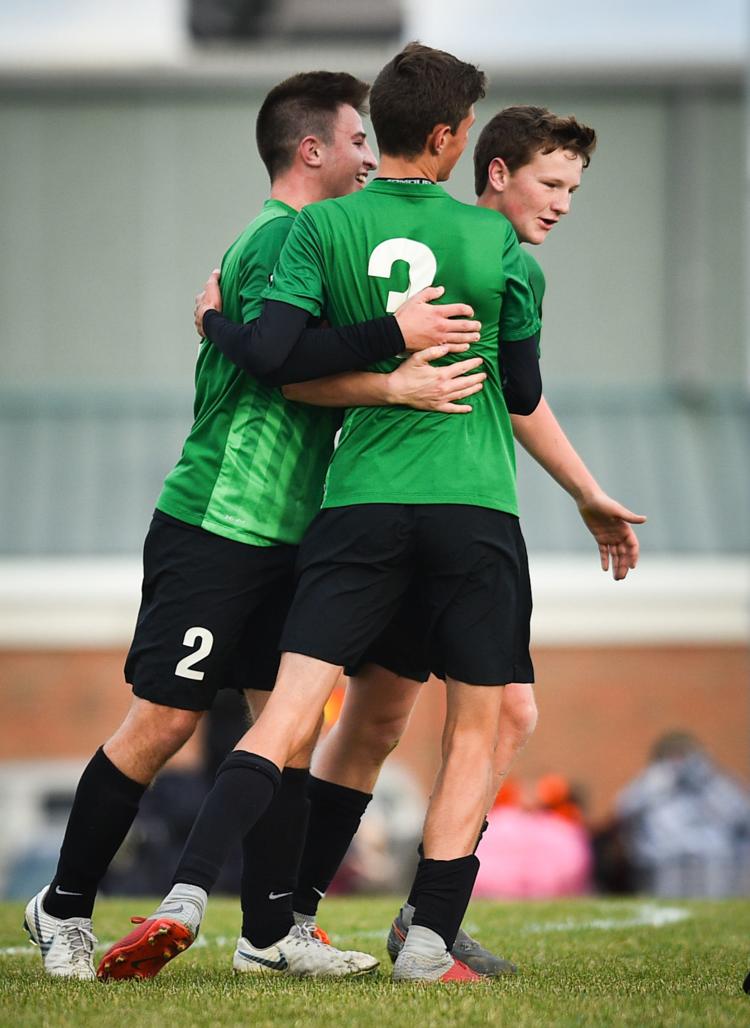 102219-mda-spt-geneseo-soccer-039a.JPG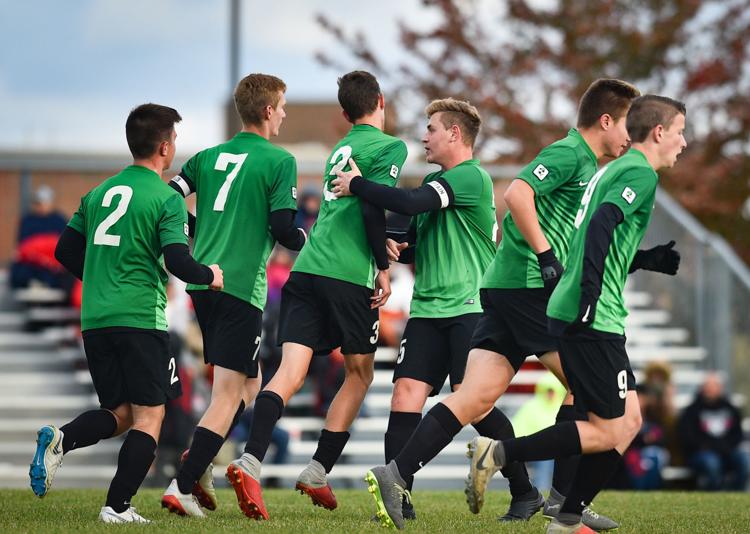 102219-mda-spt-geneseo-soccer-044a.JPG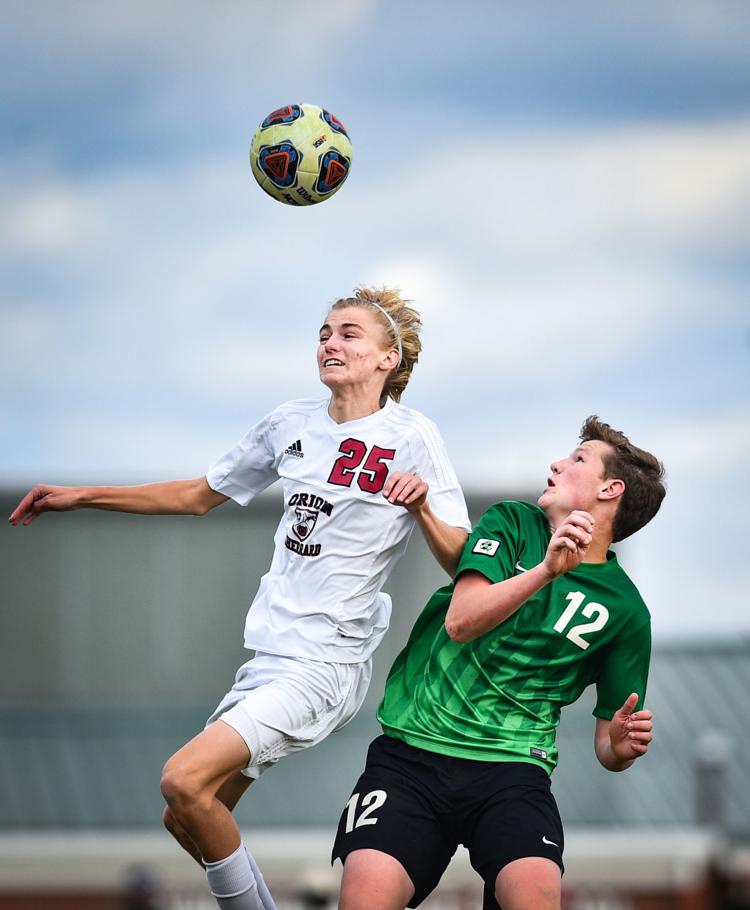 102219-mda-spt-geneseo-soccer-048a.JPG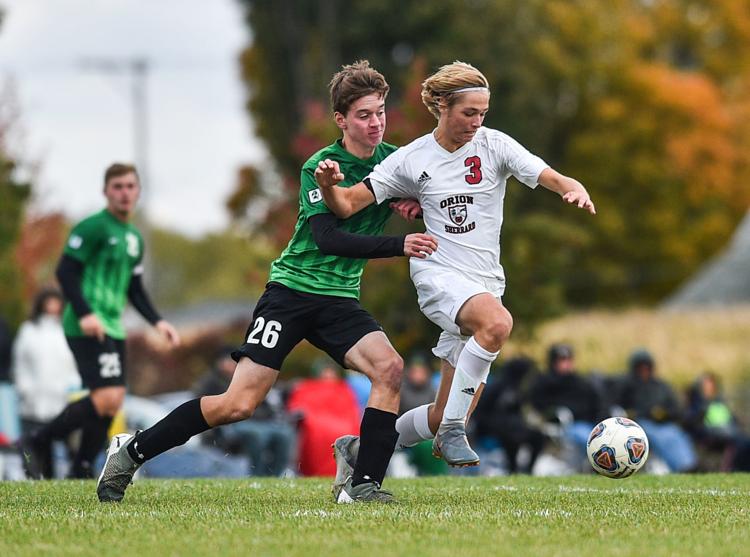 102219-mda-spt-geneseo-soccer-053a.JPG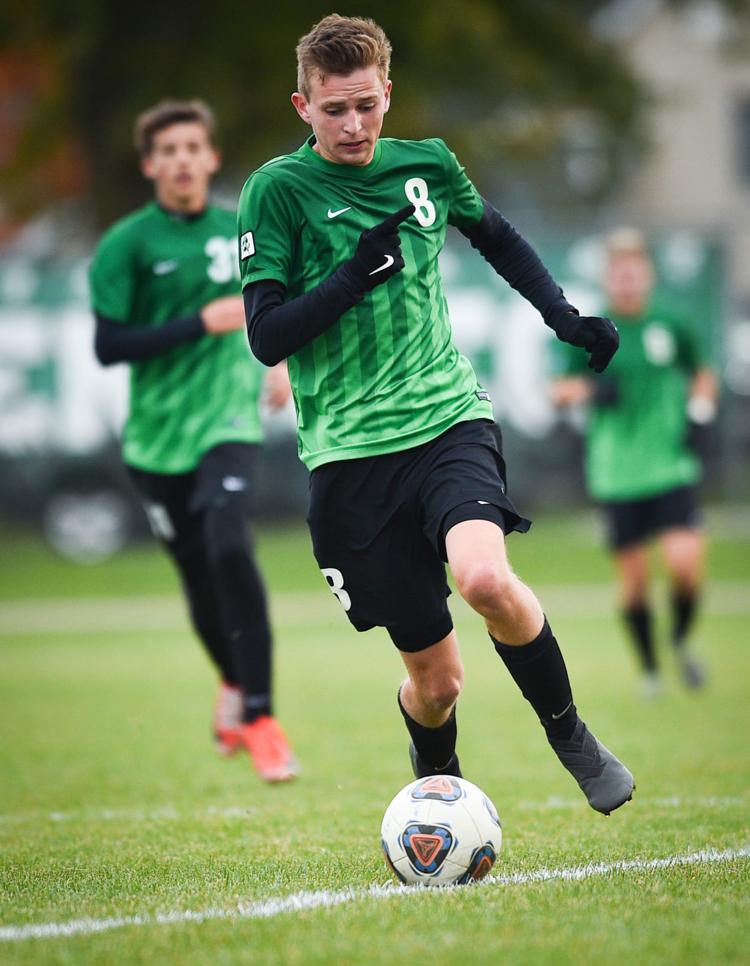 102219-mda-spt-geneseo-soccer-054a.JPG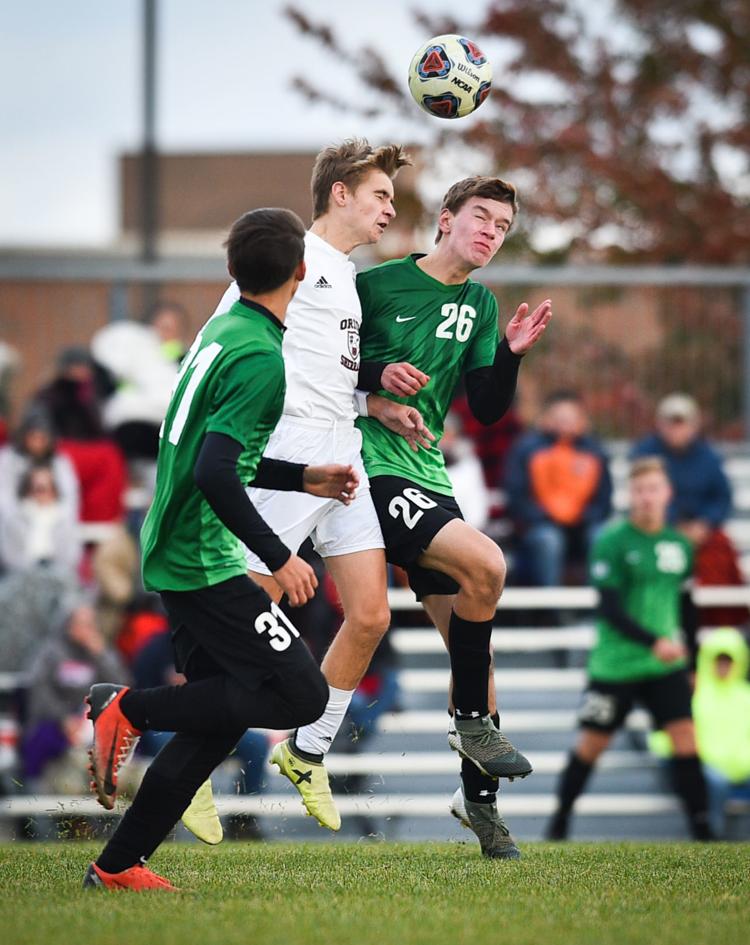 102219-mda-spt-geneseo-soccer-055a.JPG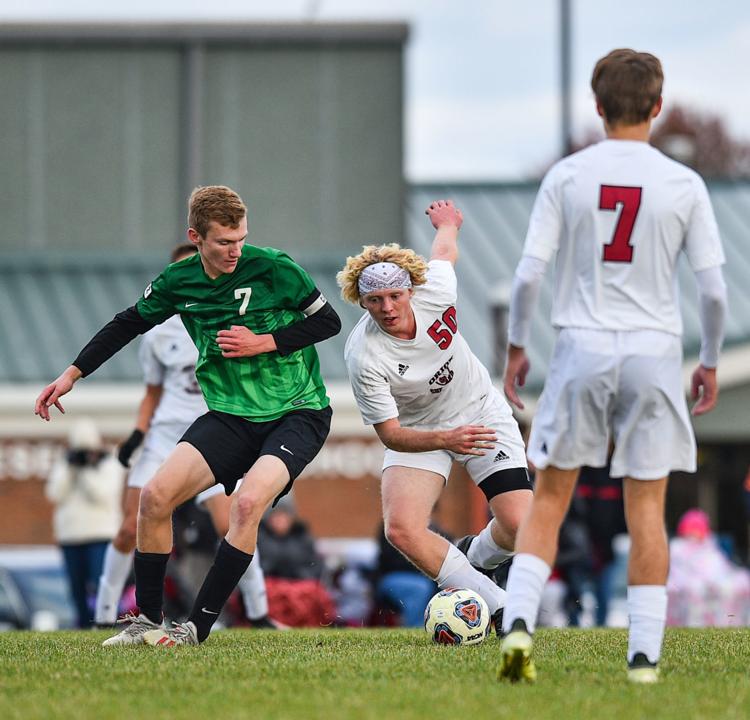 102219-mda-spt-geneseo-soccer-057a.JPG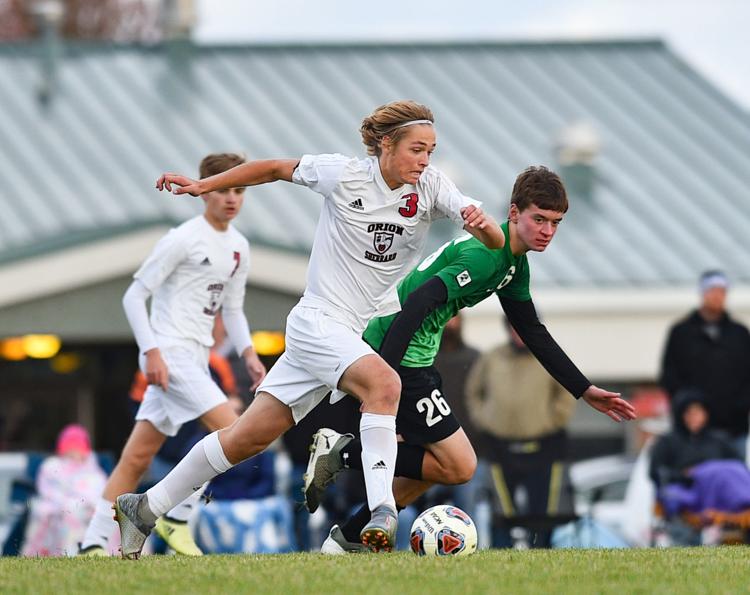 102219-mda-spt-geneseo-soccer-060a.JPG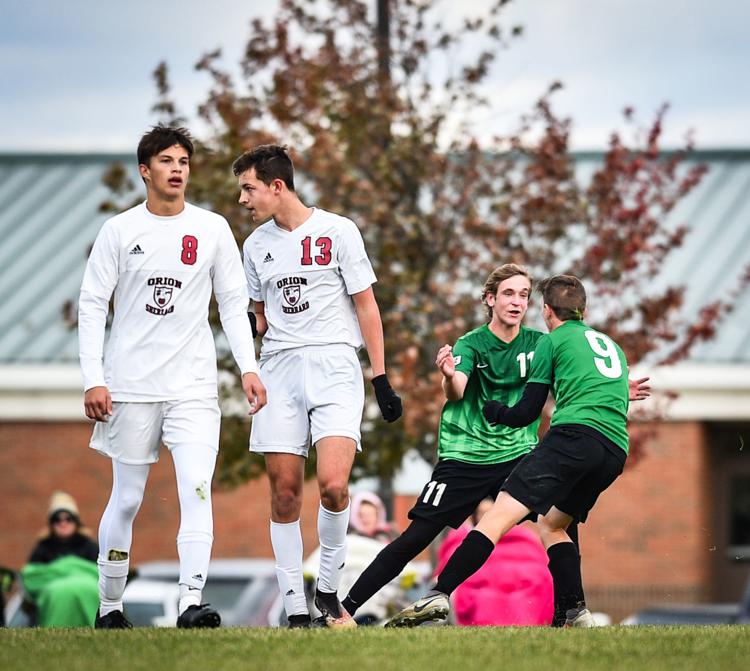 102219-mda-spt-geneseo-soccer-062a.JPG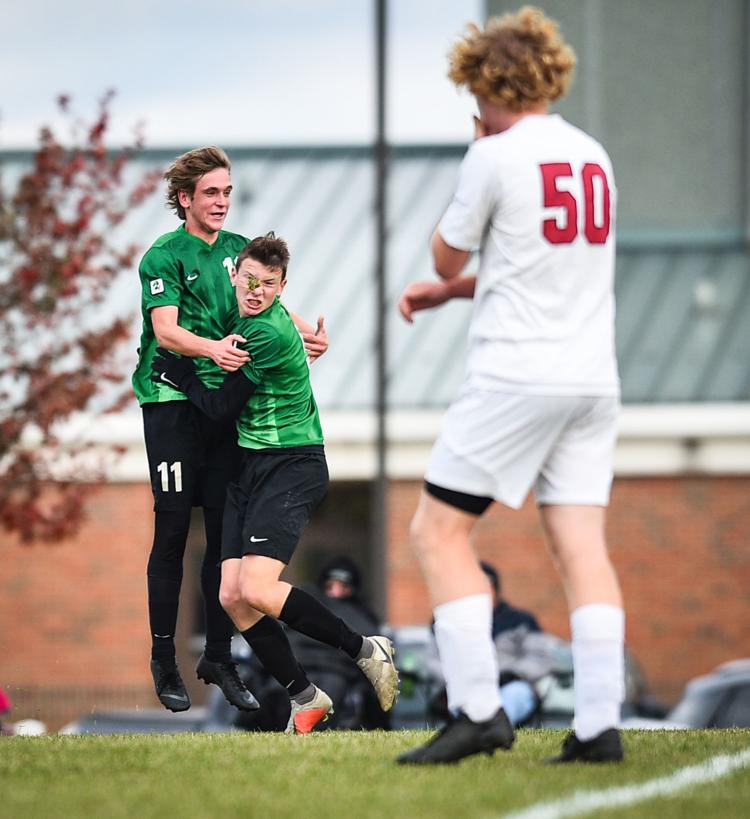 102219-mda-spt-geneseo-soccer-066a.JPG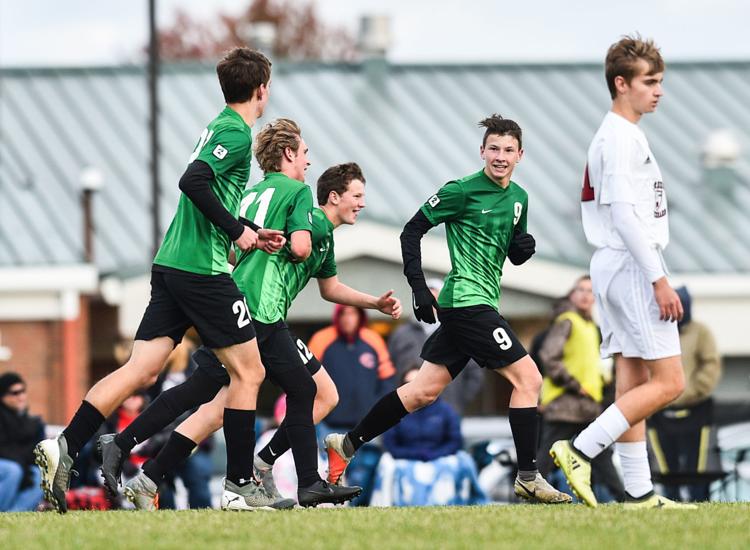 102219-mda-spt-geneseo-soccer-076a.JPG
102219-mda-spt-geneseo-soccer-082a.JPG
102219-mda-spt-geneseo-soccer-084a.JPG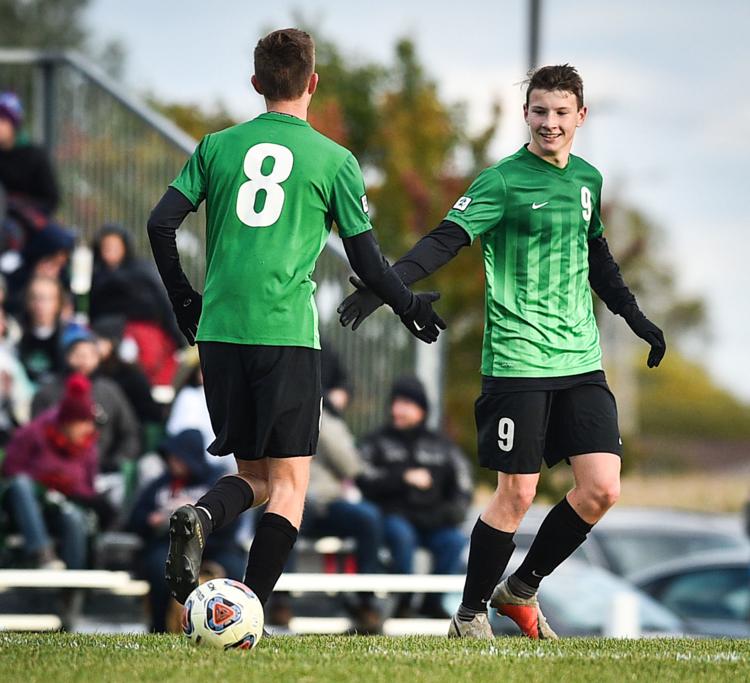 102219-mda-spt-geneseo-soccer-087a.JPG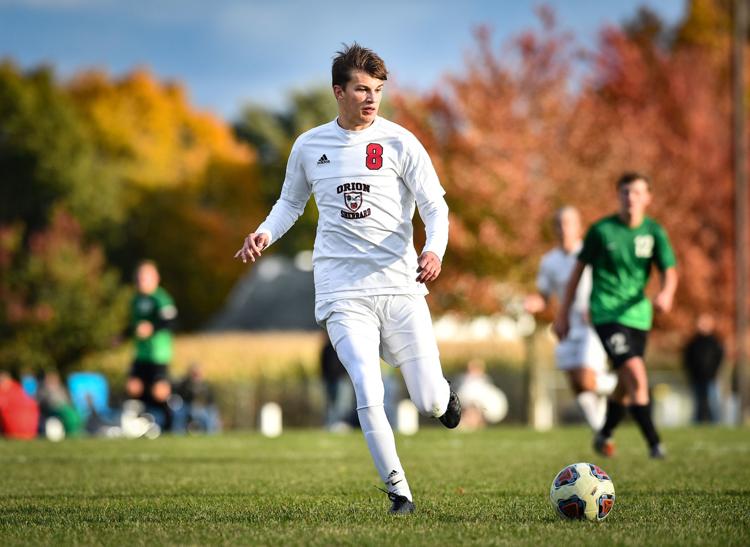 102219-mda-spt-geneseo-soccer-088a.JPG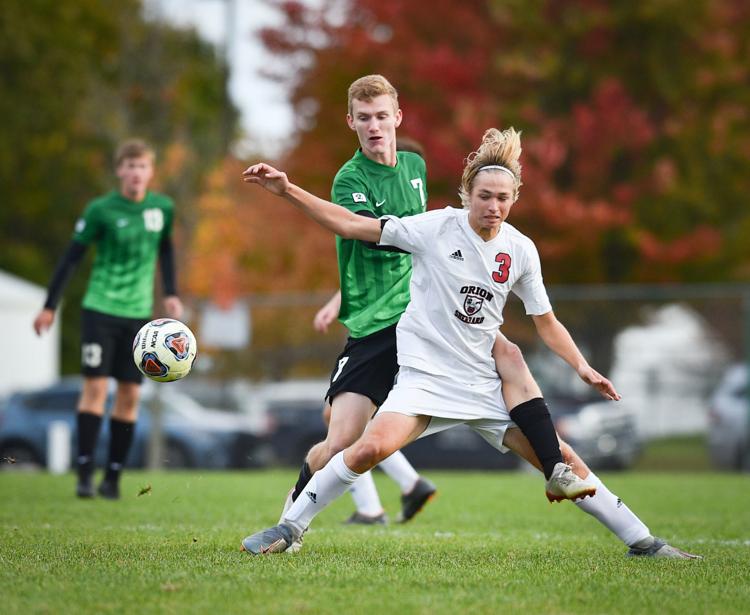 102219-mda-spt-geneseo-soccer-097a.JPG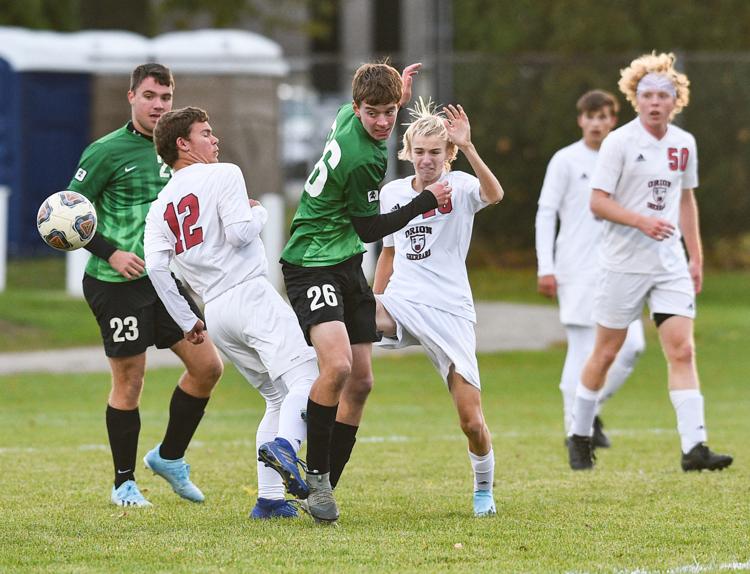 102219-mda-spt-geneseo-soccer-098a.JPG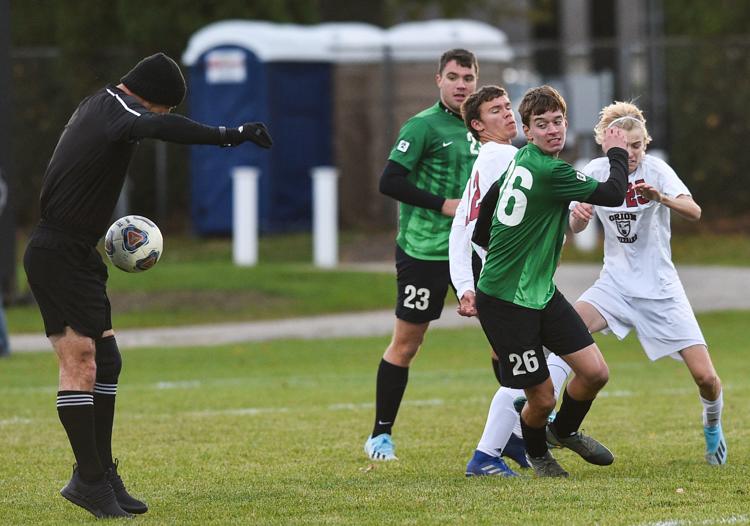 102219-mda-spt-geneseo-soccer-100a.JPG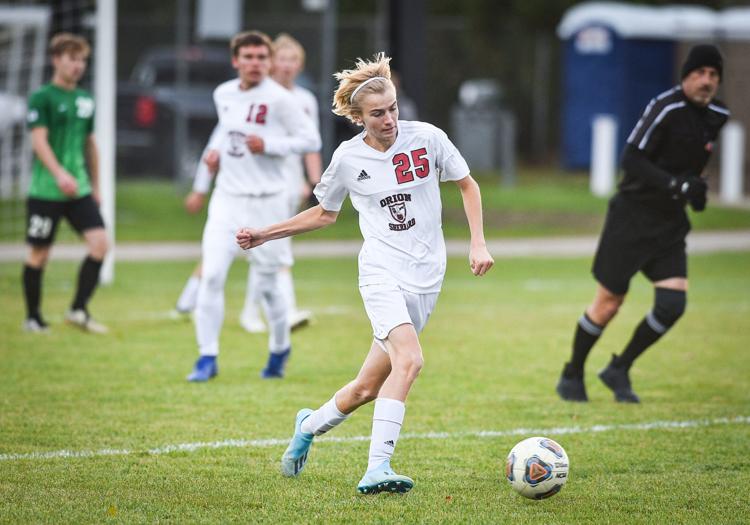 102219-mda-spt-geneseo-soccer-104a.JPG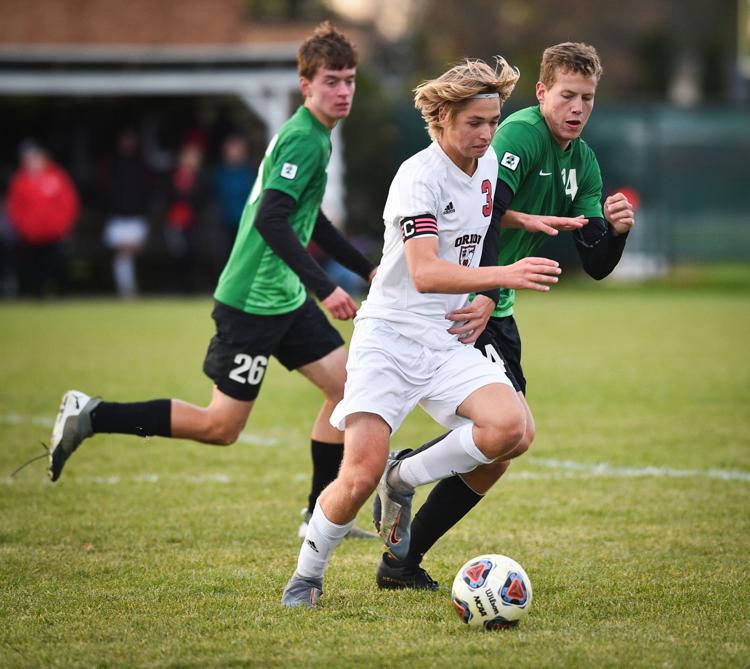 102219-mda-spt-geneseo-soccer-106a.JPG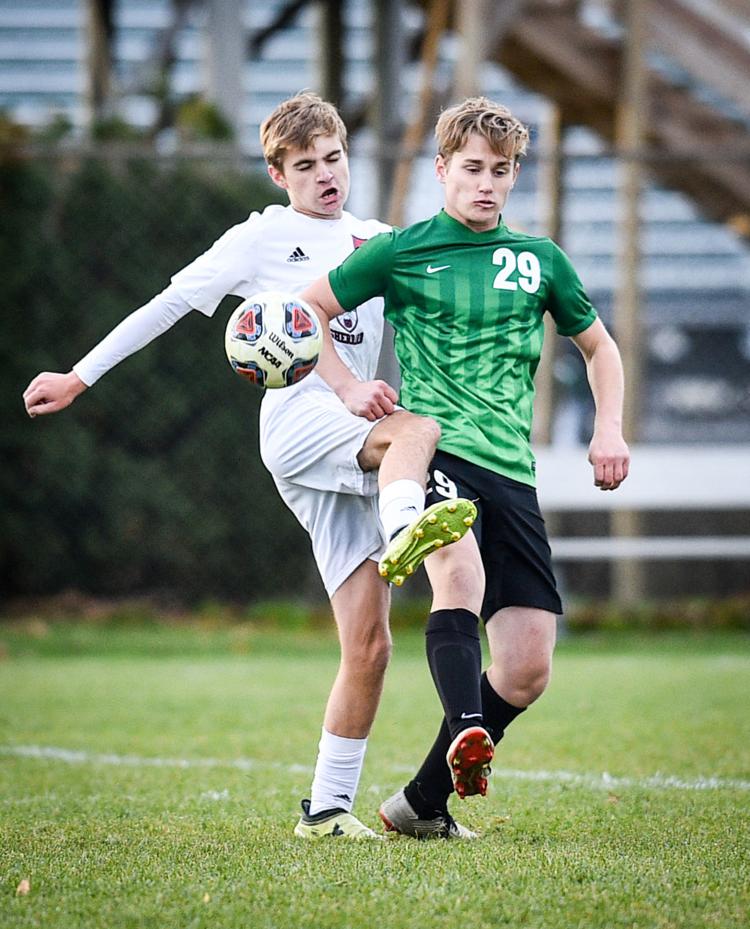 102219-mda-spt-geneseo-soccer-108a.JPG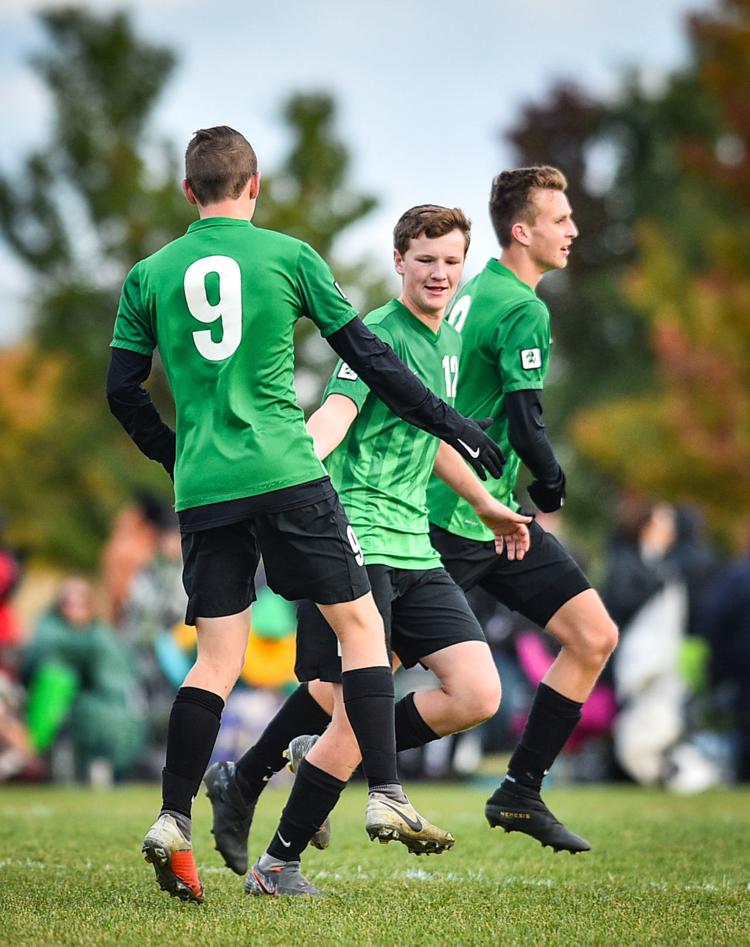 102219-mda-spt-geneseo-soccer-109a.JPG