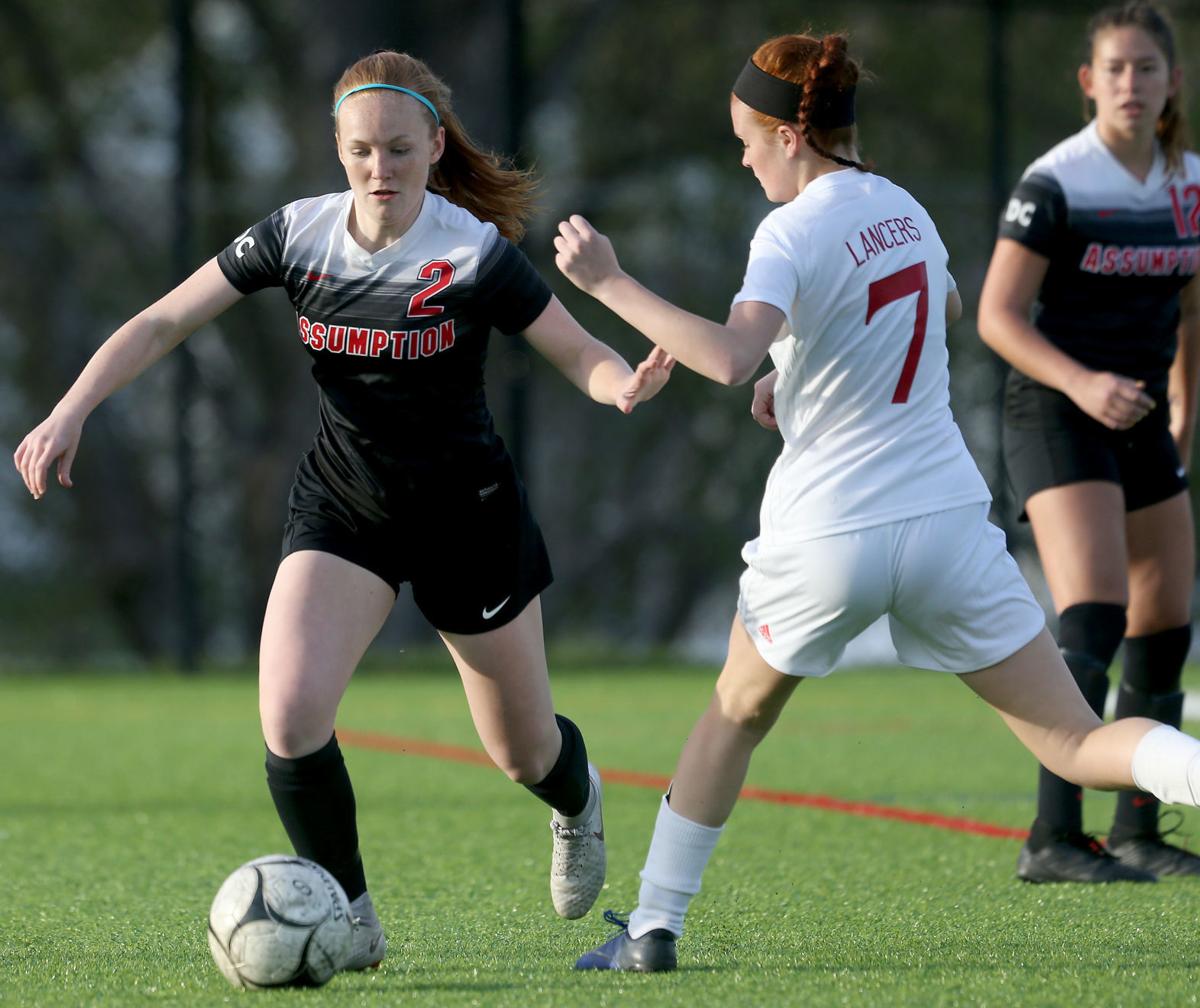 Sully Kelly has been a key piece for the Assumption girls soccer team from the moment she stepped on the field.
A starter since her freshman year, Kelly has scored 30 goals, added 24 assists and has been a part of three state championships for the Knights, including tallying an assist on the game-winning goal in last year's state title win over North Polk.
Kelly will look to continue that playmaking ability at the collegiate level, committing Monday to play at Division-II Fort Hays State in Hays, Kansas. The Tigers were the first school to offer Kelly, though she also had interest from Truman State as well as walk-on opportunities at UW-Green Bay and UW-Milwaukee.
"The school was kind of a perfect match for me. It was the right size — I knew I didn't want something too big," Kelly said. "I knew I wanted to get out of Iowa, so it being in Kansas was kind of cool. The coaches were really nice and I really liked the girls on the team. When I visited, I could see myself going there, and they had my major (nursing) so it was just a good fit for me."
While Kelly has been a key part of the offense for the Knights, she said the Tigers were looking at her more as an outside back, a position she just started playing for her club team, the Iowa Rush.
"It was kind of a culture shock being back there but I really learned to enjoy it and I really like playing back there now," Kelly said. "I guess I'm going to miss playing offense, but I think I have a greater appreciation for the defense now and I see how much work they have to do. I think that's something I'm glad I can do now."
The Tigers women's soccer program is entering its 10th season, fourth under head coach Blake Reynolds. Reynolds is 31-19-8 at Fort Hays State and led the Tigers to a 10-6-2 record last season and a fourth place finish in the Mid-America Intercollegiate Athletics Association.
"I think he's really working to build up his team and keep improving," Kelly said of Reynolds. "He's looking at harder competition and where he can see his team in the future, and I was really happy he could see me as being a part of that success in the future. ... I think it will be really cool to see how the program will keep going."
Now that her college future is decided, Kelly turns her attention to her final season at Assumption.
Kelly will have a big role for the Knights this year if they want to win their fifth straight state championship. Assumption graduated seven seniors from last year's team, including Carly King and Livy Lansing, who combined for 60 of the team's 126 goals last year.
She's ready for the increased responsibility.
"There's definitely some pressure there but I'm really confident in some of the girls," Kelly said. "I think we're working well together and I don't think we're going to miss a beat when we get back out there."
060619-IA-State-Soccer-002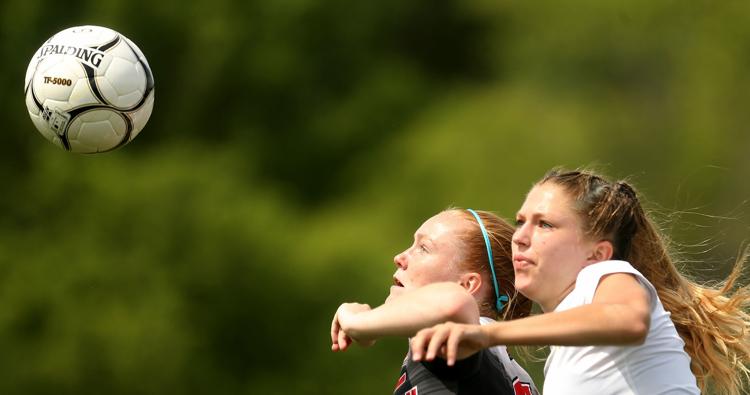 053119-qct-spt-assum-soccer-004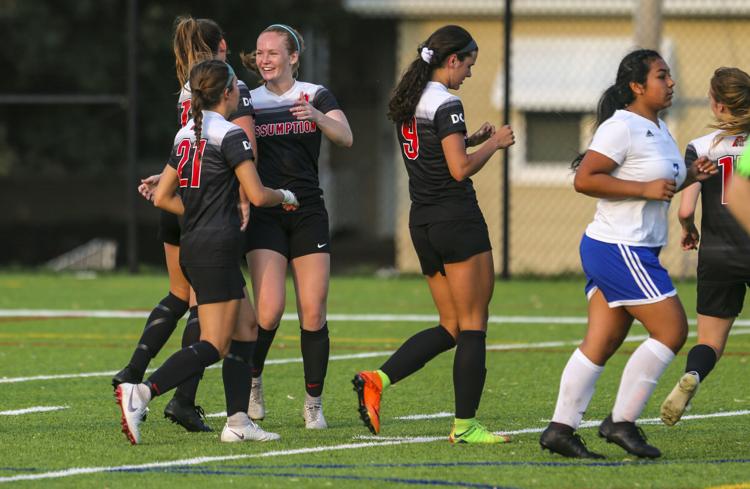 053119-qct-spt-assum-soccer-010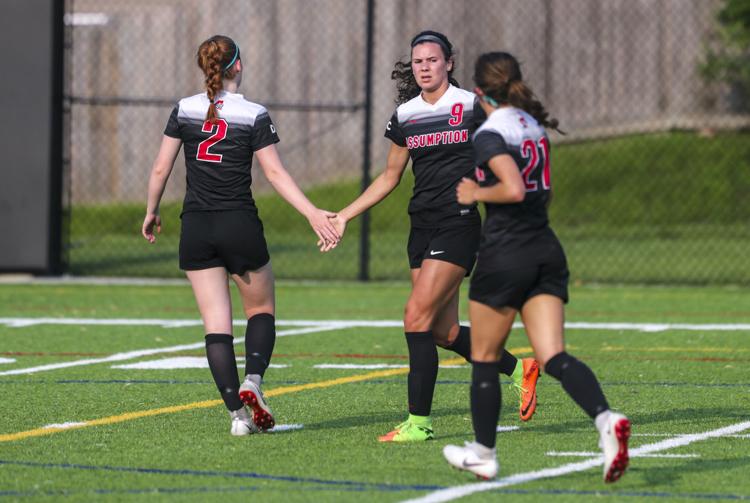 042919-qct-spt-Assum-Soccer-0016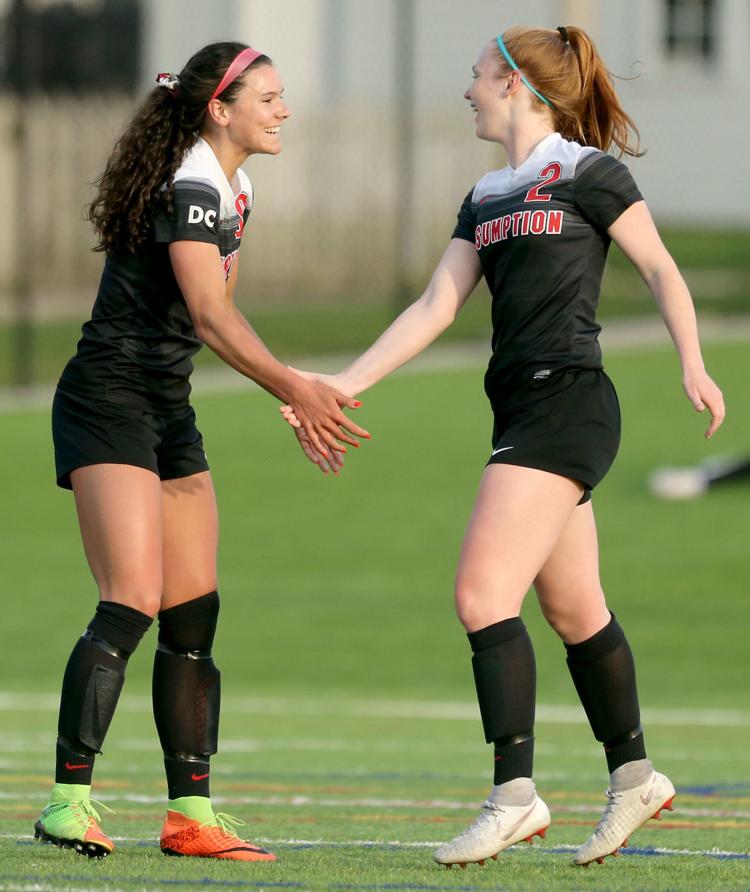 042319-qct-spt-assum-ns-soccer-012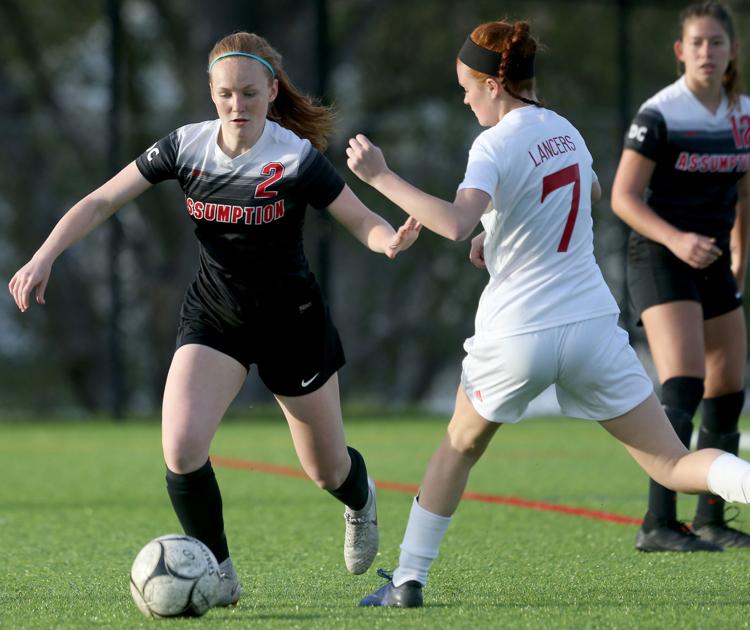 040919-qct-spt-bett-assum-Gsoccer-009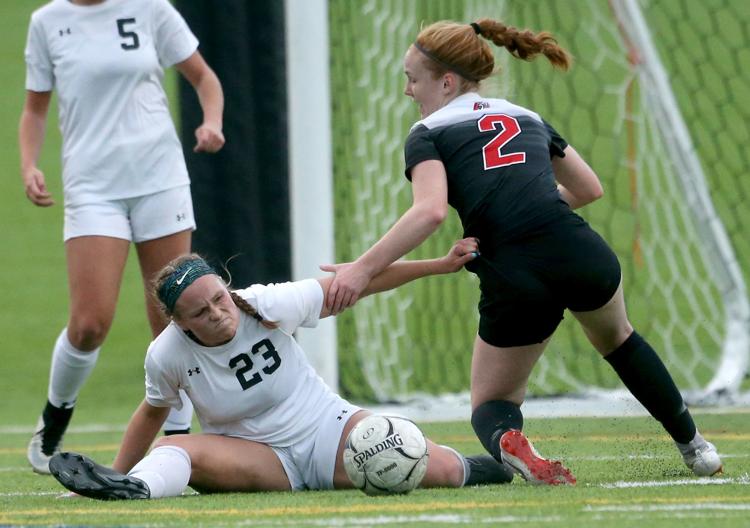 060918mp-1A-champ-assumption-heelan-14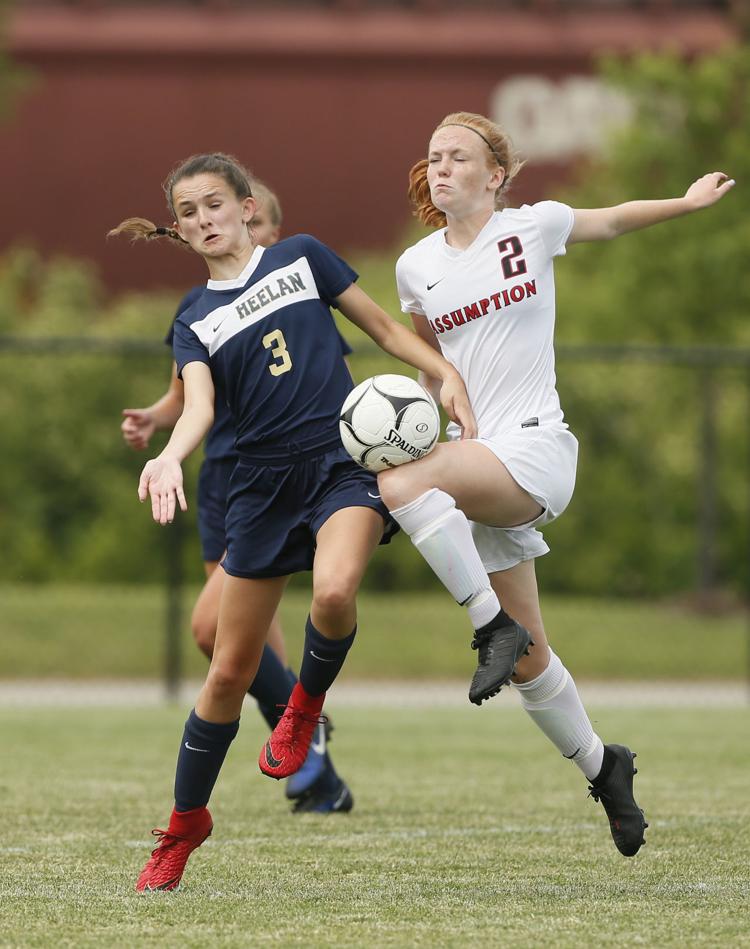 060118-qct-assumption-soccer-039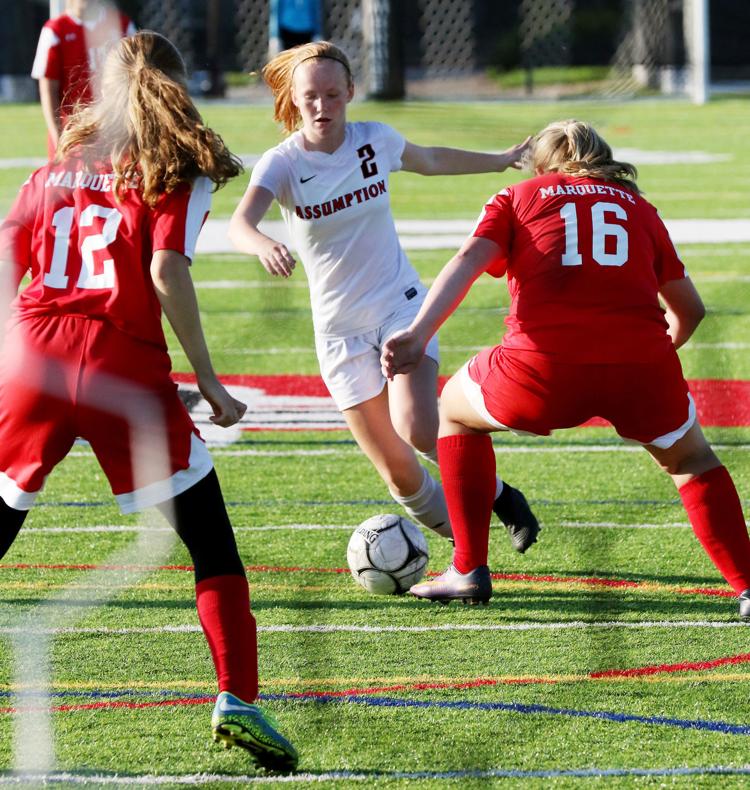 060118-qct-assumption-soccer-370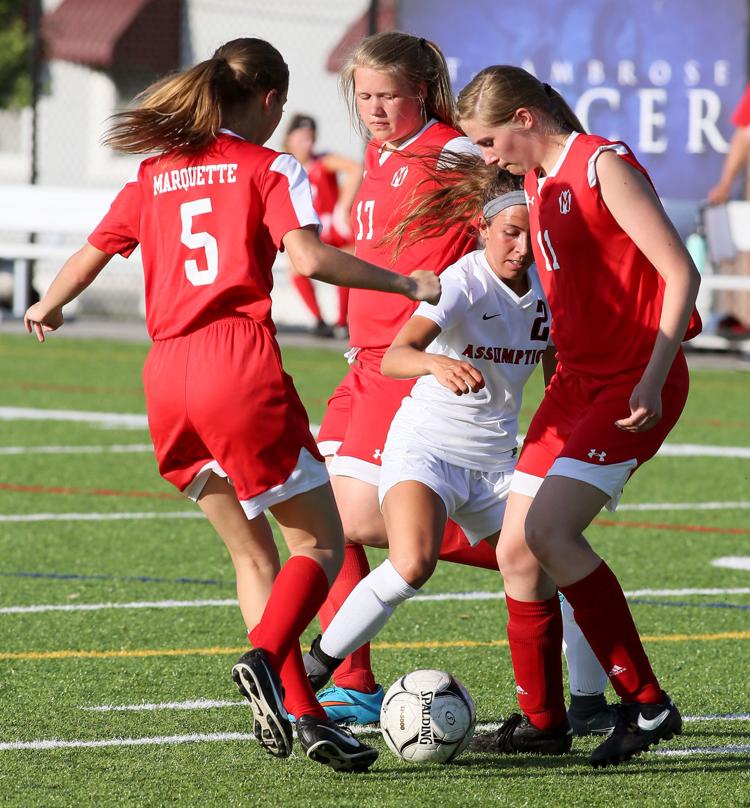 052218-qct-assumption-bettendorf-soccer-006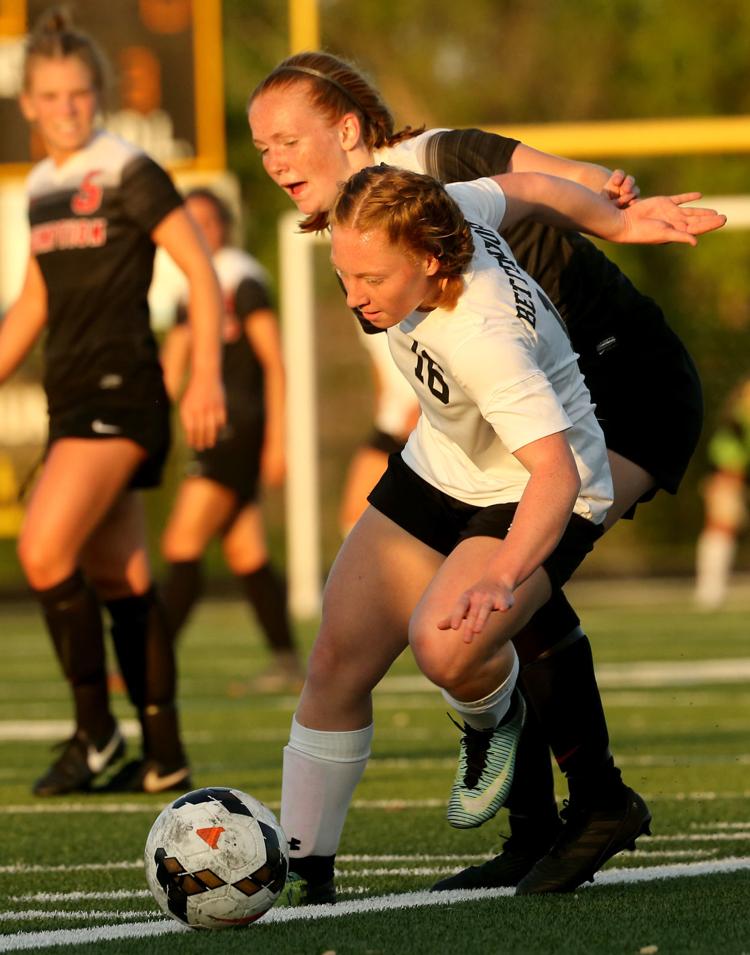 052218-qct-assumption-bettendorf-soccer-012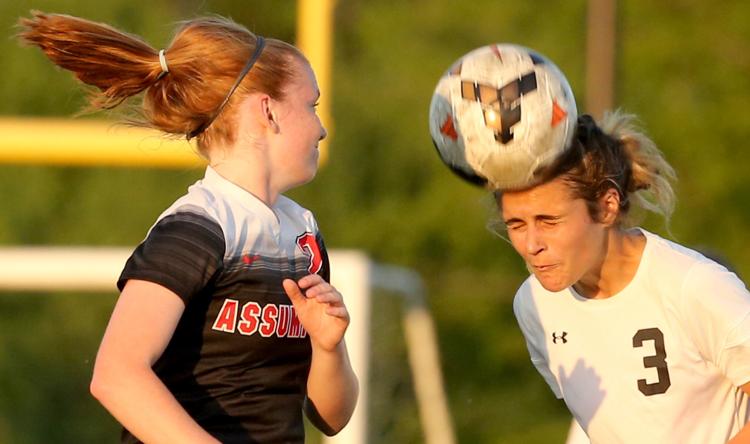 041018-ASSUMPTION-NSCOTT-G-SOCCER-015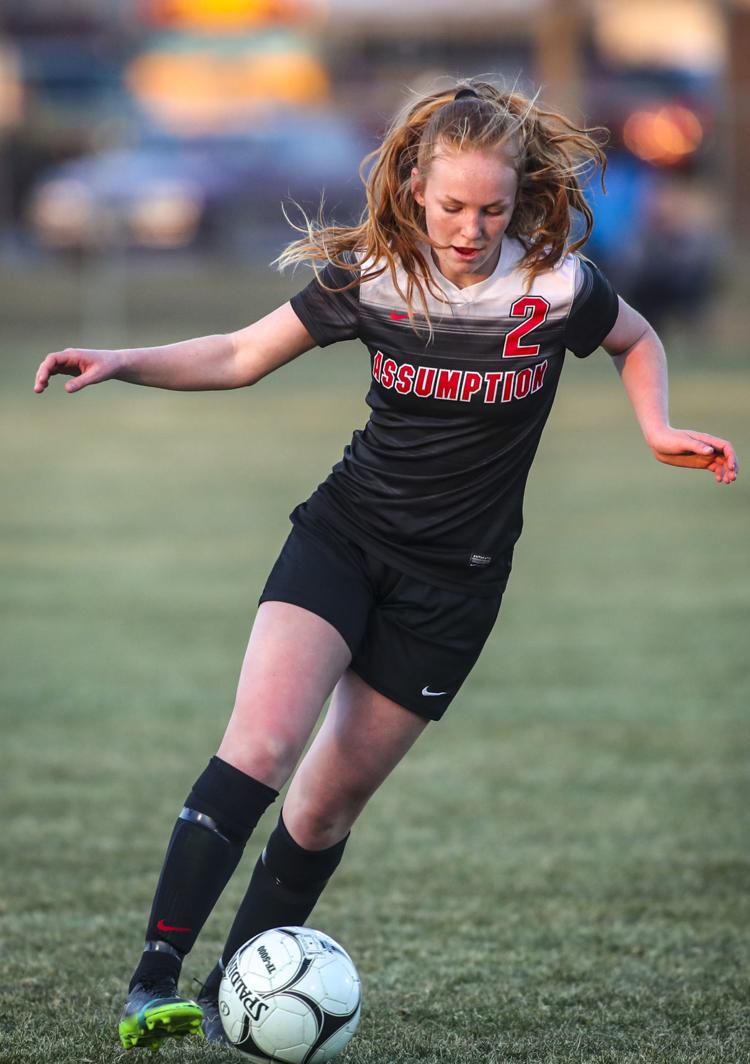 041018-ASSUMPTION-NSCOTT-G-SOCCER-018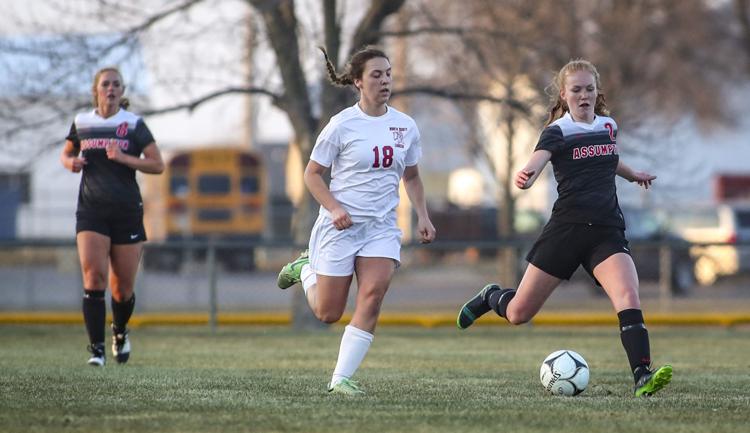 041018-ASSUMPTION-NSCOTT-G-SOCCER-019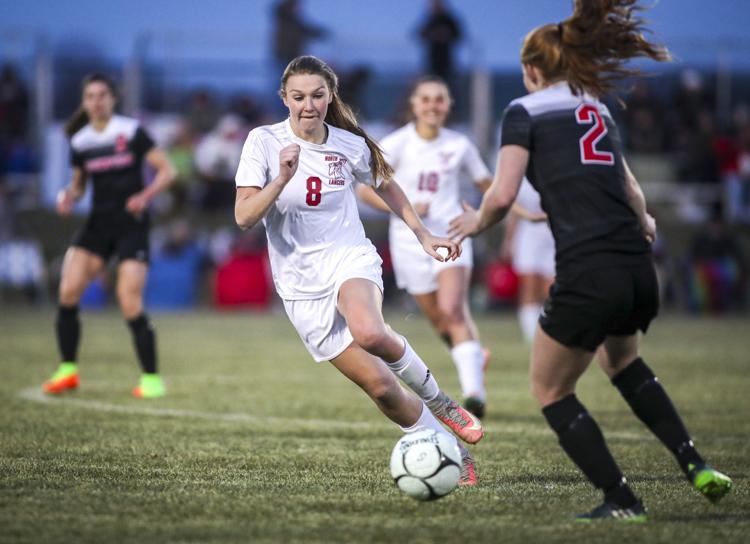 061017-assumption-031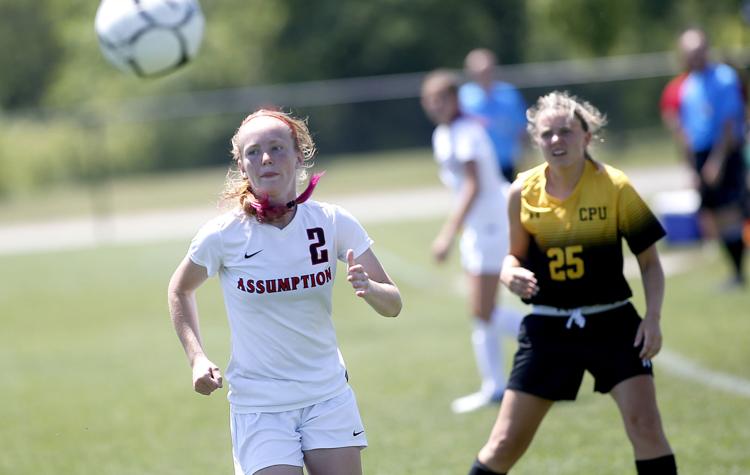 061017-assumption-035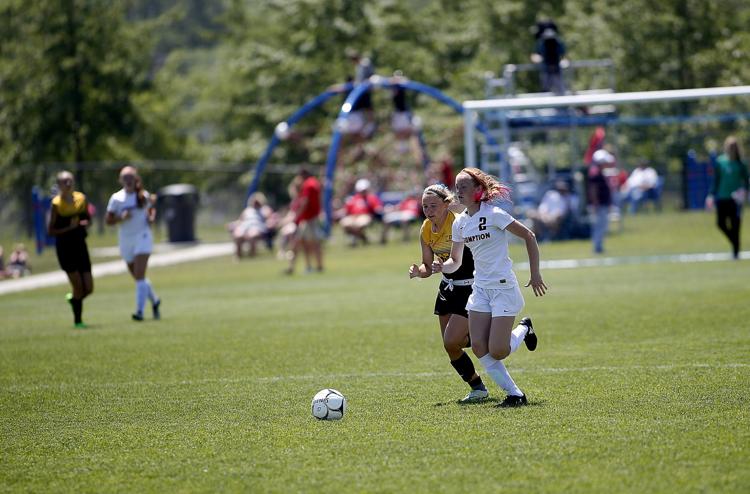 061017-assumption-043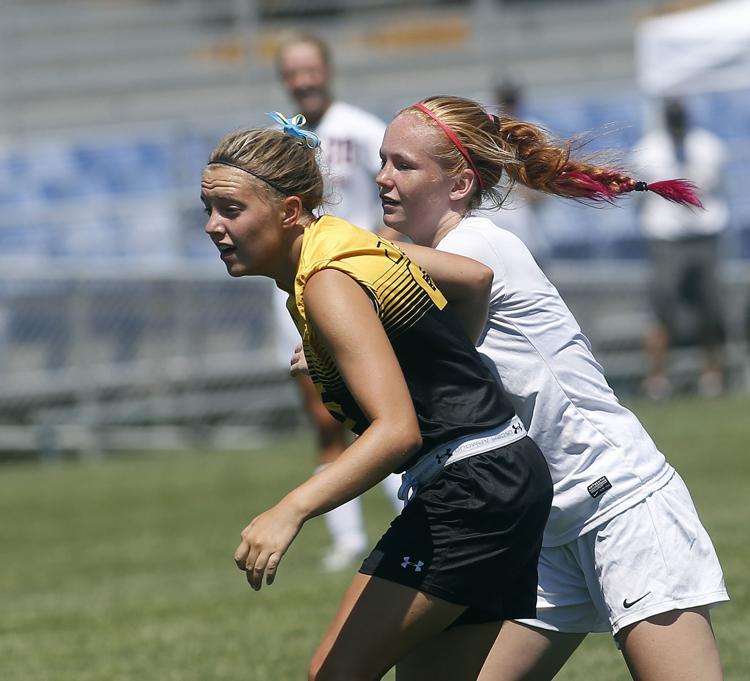 061017-assumption-003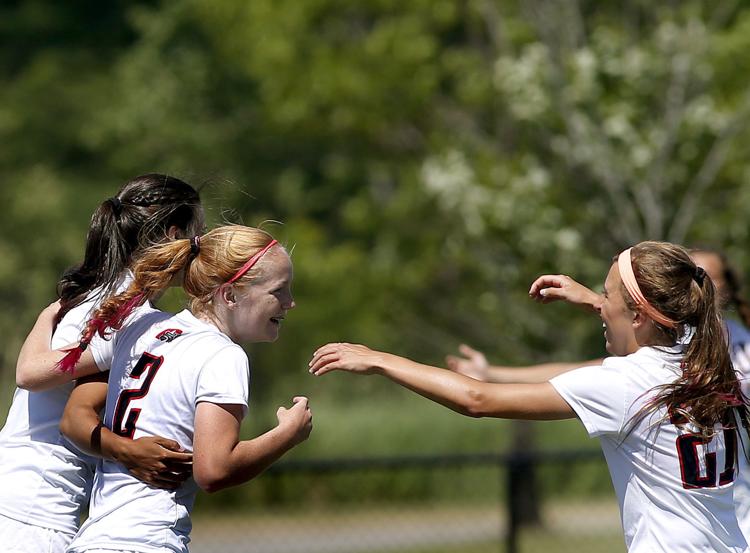 061017-assumption-022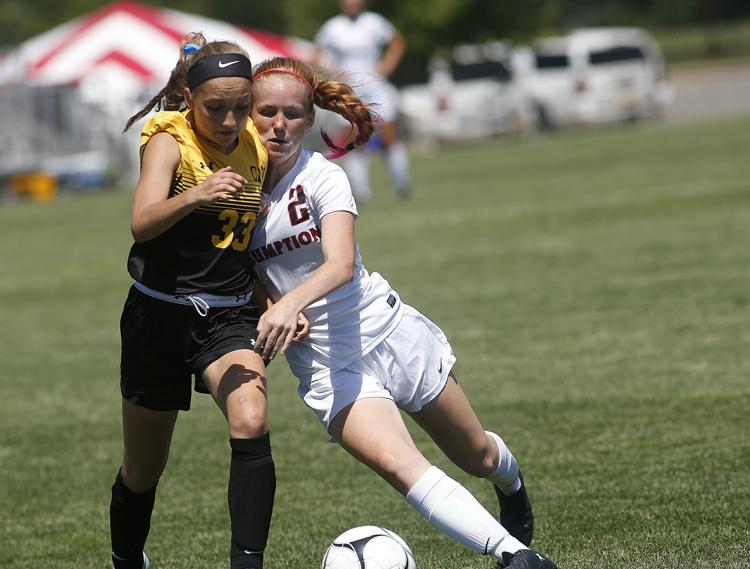 061017-assumption-003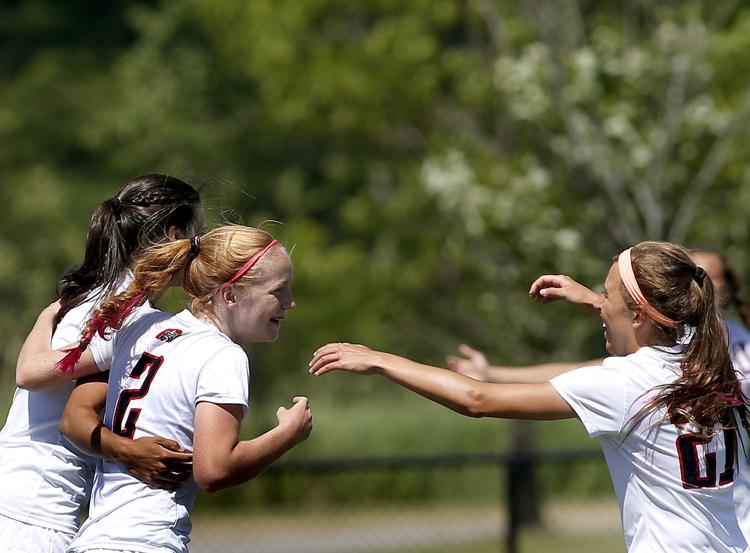 052317-Assump-Bett-GSoccer-012
PV Assumption gsoc 7
Get in the game with our Prep Sports Newsletter
Sent weekly directly to your inbox!