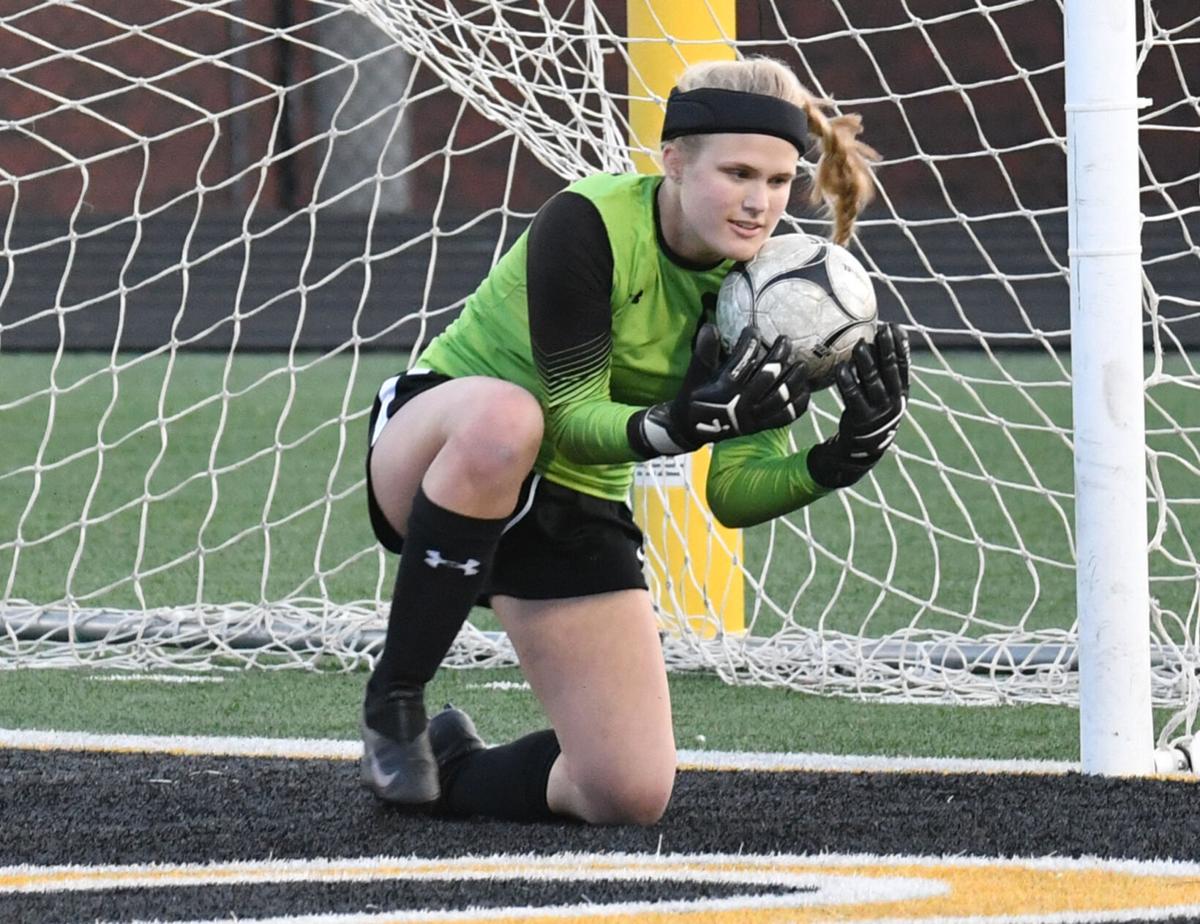 Athletes of the week
Alli Nash
Nash was the medalist at the Northeast Invitational and Wahkonsa Tournament in consecutive days along with matching her own nine-hole school record of 36 in a dual meet victory against West Liberty. Nash turned in an 84 at Plum River Golf Course in Preston and followed with a season-low 18 of 80 at Wahkonsa in Durant. Nash is averaging 40.2 strokes for nine holes and 82.67 shots for 18.
Taylor Pannell
The University of Tennessee recruit smacked a grand slam in the opener and a two-run homer in the second game of Rock Island's Western Big 6 Conference sweep over United Township on Saturday. In Thursday's nonconference win over Peoria Christian, Pannell had two hits, two stolen bases and scored three times. She also had two hits in Rock Island's blowout win over Orion last Wednesday.
Joe Simpson
Fresh off an eighth-place finish at the Drake Relays in the shot put, Simpson unleashed a personal-best toss of 55 feet, 8 inches last Thursday to take first place at the Egger & Roberson ABC Invitational hosted by Bettendorf. That distance is tops in Iowa Class 4A this spring. Simpson, a Kirkwood Community College baseball recruit, also won the discus at Bettendorf with a heave of 139-9.
Teams of the week
Bettendorf girls soccer
Last week: Coach Todd Hornaday's squad blasted Davenport North 6-0 and knocked off Class 3A top-ranked Pleasant Valley 1-0 last week. Sophia Utsinger tallied three goals and Avery Horner had two in the win versus the Wildcats. Horner scored in the 73rd minute against PV, and senior keeper Ella Kilstrom came up with 10 saves. Bettendorf, the solo leader in the Mississippi Athletic Conference at 6-0, has won four straight and six of its last seven outings.
Geneseo softball
Last week: Off to a 7-0 start, Geneseo swept Quincy 8-0 and 17-1 in its Western Big 6 Conference debut last Friday. Anna Narup and Katelyn Emerick combined on a no-hitter with 14 strikeouts in the opener. The Maple Leafs erupted for nine runs in the first two innings of Game 2. So far in seven games, coach Pat Mitchell's team is averaging nearly 13 runs and just more than 10 hits a contest. Geneseo has scored in the first inning in every game except one.
Maquoketa boys tennis
Last week: The Cardinals prevailed at the six-team Clinton River King Invitational last Saturday with 34 points, two points clear of runner-up North Scott. Maquoketa finished first place in two of the nine flights — No. 4 singles (senior Kaleb Whaley) and No. 2 doubles with Whaley and Logan Skladizen. The Cardinals also had the runner-up at Nos. 2 and 5 singles along with No. 3 doubles. It was the first tournament title of the spring for Maquoketa.