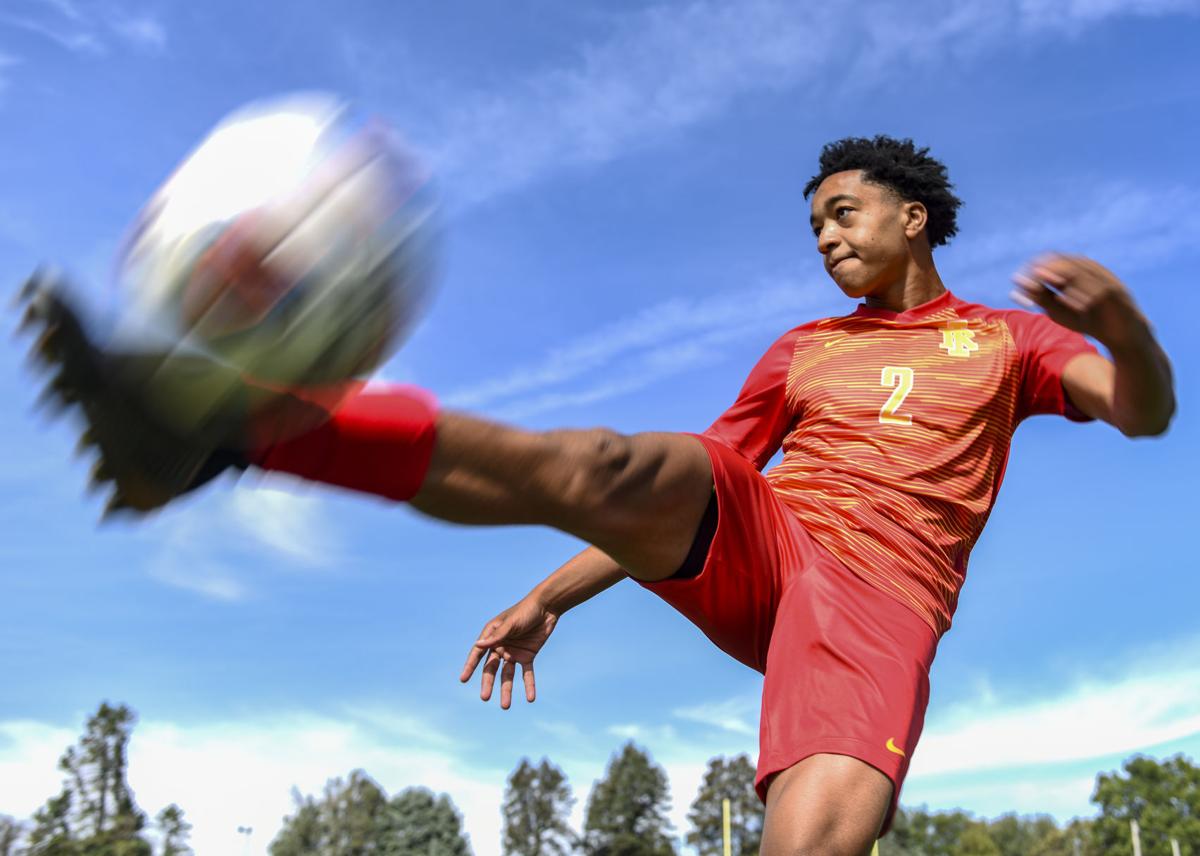 ROCK ISLAND — As a starting point guard for the Rock Island basketball team, Jordan Rice brings a unique perspective to the Rocks' soccer team.
In addition to holding an inherent position of leadership on the hardwood, his vision, unselfishness and awareness on the court is something the junior said can translate to the soccer pitch.
"You've got to move your mouth and talk to your teammates," Rice said of his connection from basketball to soccer. "You've got to connect passes and basically be the leader of the floor."
Rice is this week's Metro Pacesetter for the Dispatch-Argus-QCOnline. He led the Rocks' basketball team in assists last year as a sophomore, plays forward for a soccer squad that is tied for the Western Big 6 Conference lead at 6-0 and has gone unbeaten in 11 games at 11-1-2 overall. The Rocks host Quincy on Tuesday in a winner-take-all match for the conference title.
Rice scored goals in each of the Rocks' first five Big 6 games, including one in overtime of a 1-0 win over Moline.
Rice is second in the Big 6 individually and leads Rocky with six goals in conference; Rocky's 25 Big 6 goals have been scored by an impressive 11 players. Seven Rocks, including Rice, scored in a 7-0 win over Sterling.
"A lot of other teams focus on certain players scoring and being happy about it," said Rice. "We're a unit; we don't worry about who has the most goals or anything. We just play as a team and win."
"Our players are all special. We work together to get each other those goals."
The playing field Rice plays on and set of rules may change, but the importance of leadership is a constant for him in basketball and soccer.
"Leadership is probably one of the biggest things about the two sports," he said. "Not only does it help you now, but it will help you in the future, too, so I try to be a leader in both basketball and soccer whenever I can."
Rice said he has played both sports since around age four. His mom ran some track and he has two older brothers, Justin and Chris, who played football at Rock Island. But Jordan is the only soccer player in his family. His passion for the pitch began to grow as he got better. He played for the Rock Island Futbol Club under Rudy Almanza and Darrick Kent.
Rice may ultimately take the path toward hoops eventually, but said he actually likes soccer more.
"I'm obviously better at basketball, but I think soccer is more my sport," Rice said. "I want to play both. I think most likely I'll have to choose between the two if I go Division I. But I want to try and make time."
Rice made soccer workouts when he could over the summer as he played with the Quad City Elite basketball program. He's spoken to a number of schools about basketball, including Winona State, the Universities of North Dakota and South Dakota, Drake, and Purdue Fort Wayne Indiana, who watched him over the summer at AAU tournaments.
Rice said the conditioning side of soccer helps him with basketball the most, but the importance of footwork and overlap of jumping for a header or leaping for a loose ball or rebound can apply to both sports.
Almanza has loved having the point guard on the pitch in his first year as head coach.
"He's just got that vision and has the ability to know where the play is going to go," Almanza said. "He has a good awareness, just like on the court.
"He's a good all around person. Always positive, never negative. He's a lot of fun to have."
Rice strives to be a leader with his voice, as well as his game; whether it be as the Rocky point guard or on the soccer field.
"Vocally, I have to tell certain players where to be," Rice said. "And letting my game show for itself, just working as extremely hard as I can, to be the best that I can be."
Metro Pacesetter: Rice is RI's point guard on the pitch
100119-mda-spt-ster-ri-soccer-019a.jpg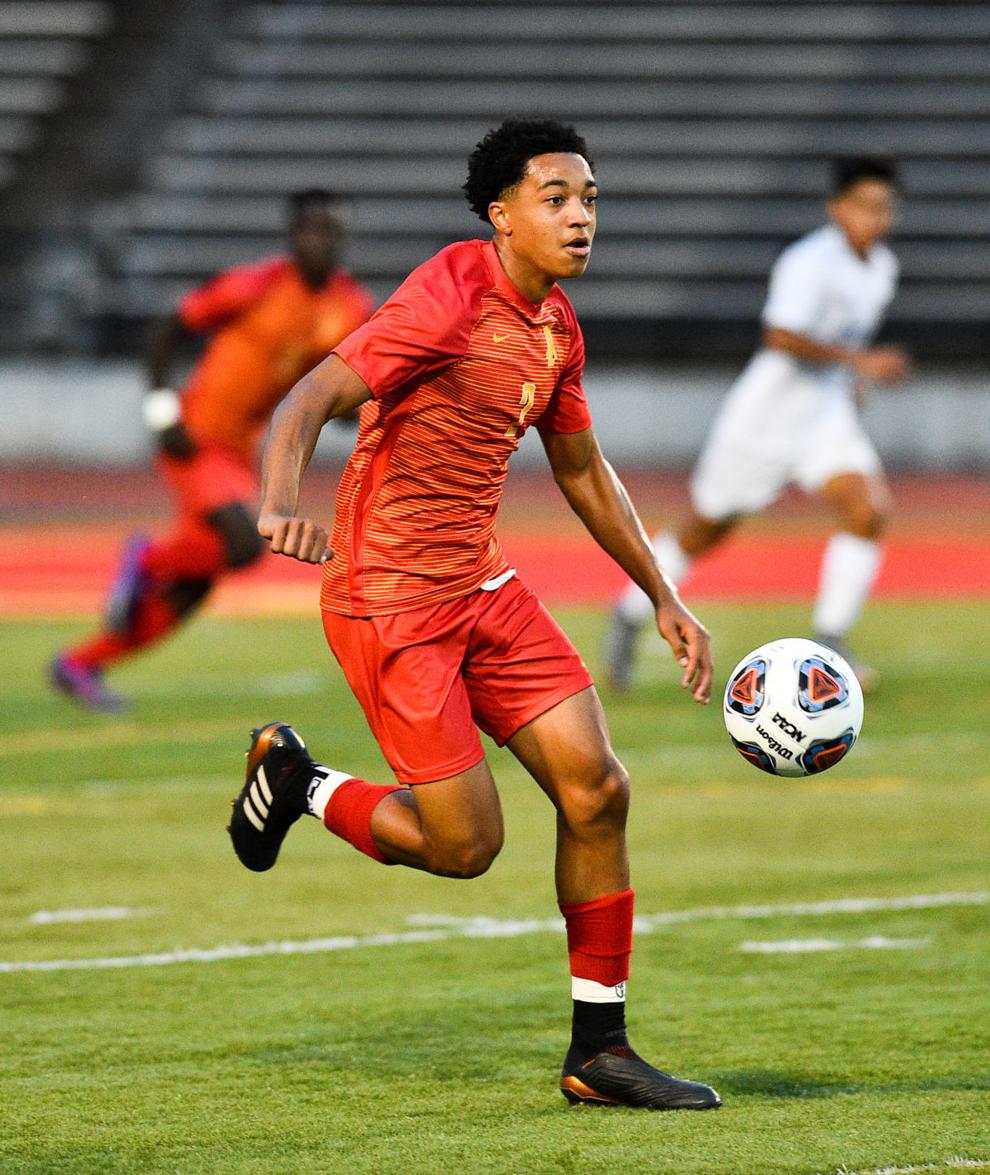 100119-mda-spt-ster-ri-soccer-018a.jpg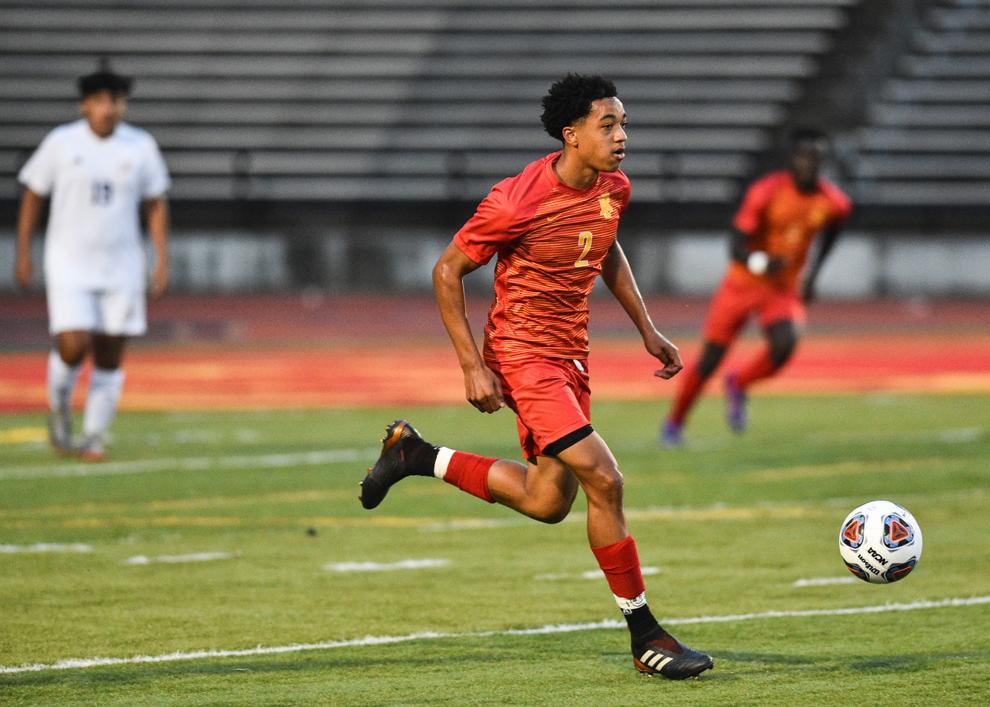 100119-mda-spt-ster-ri-soccer-021a.jpg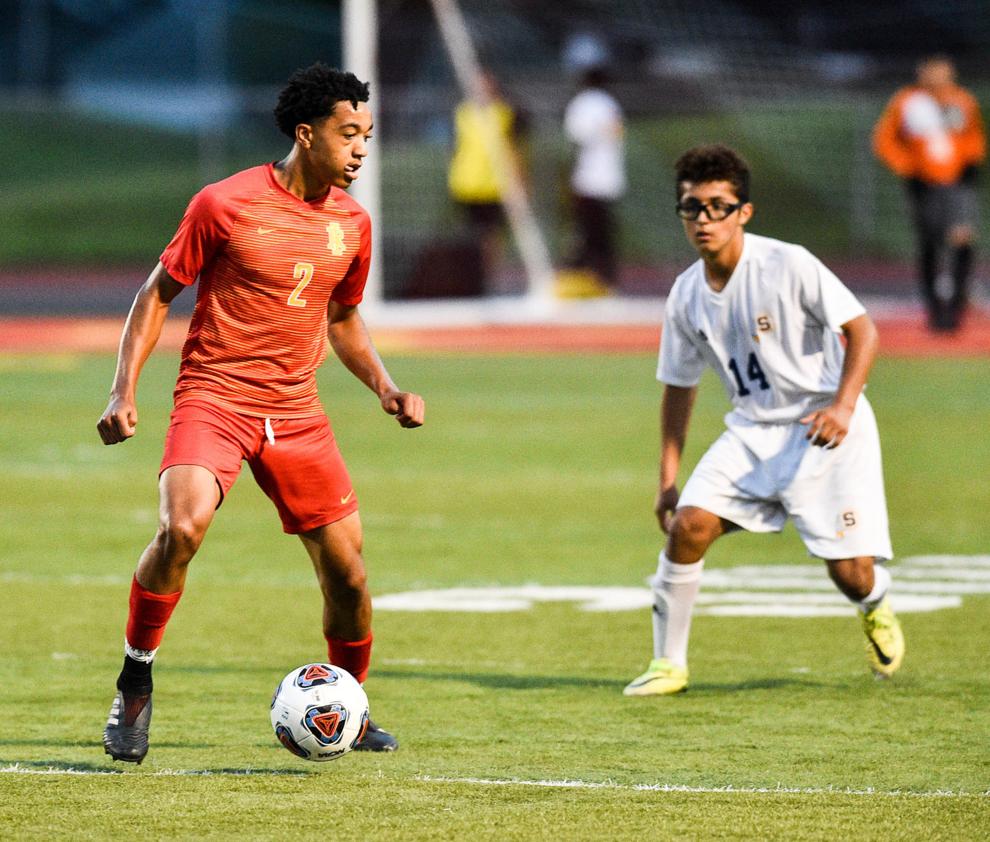 091719-mda-spt-ut-rocky-soccer-1.jpg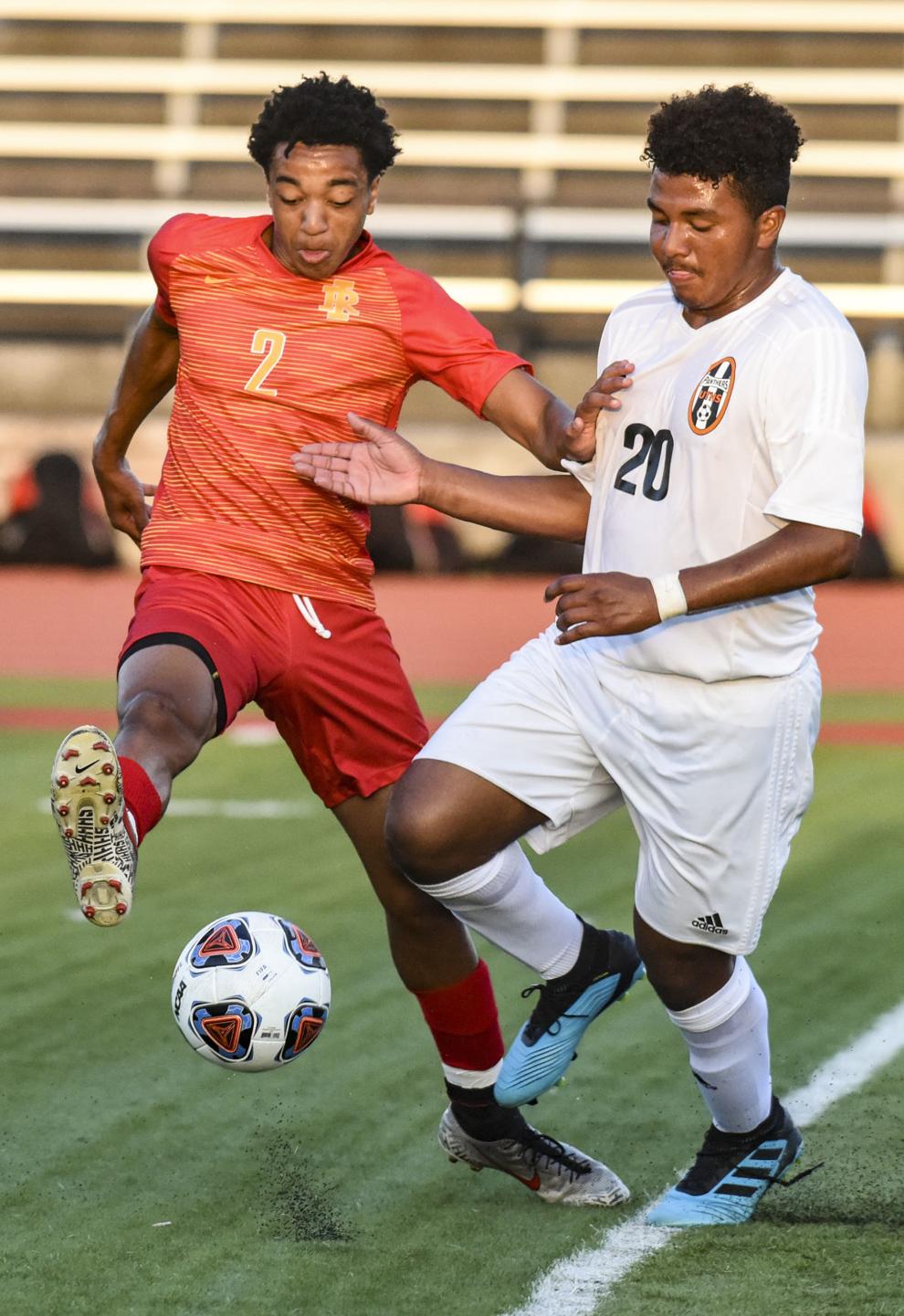 091719-mda-spt-ut-rocky-soccer-8.jpg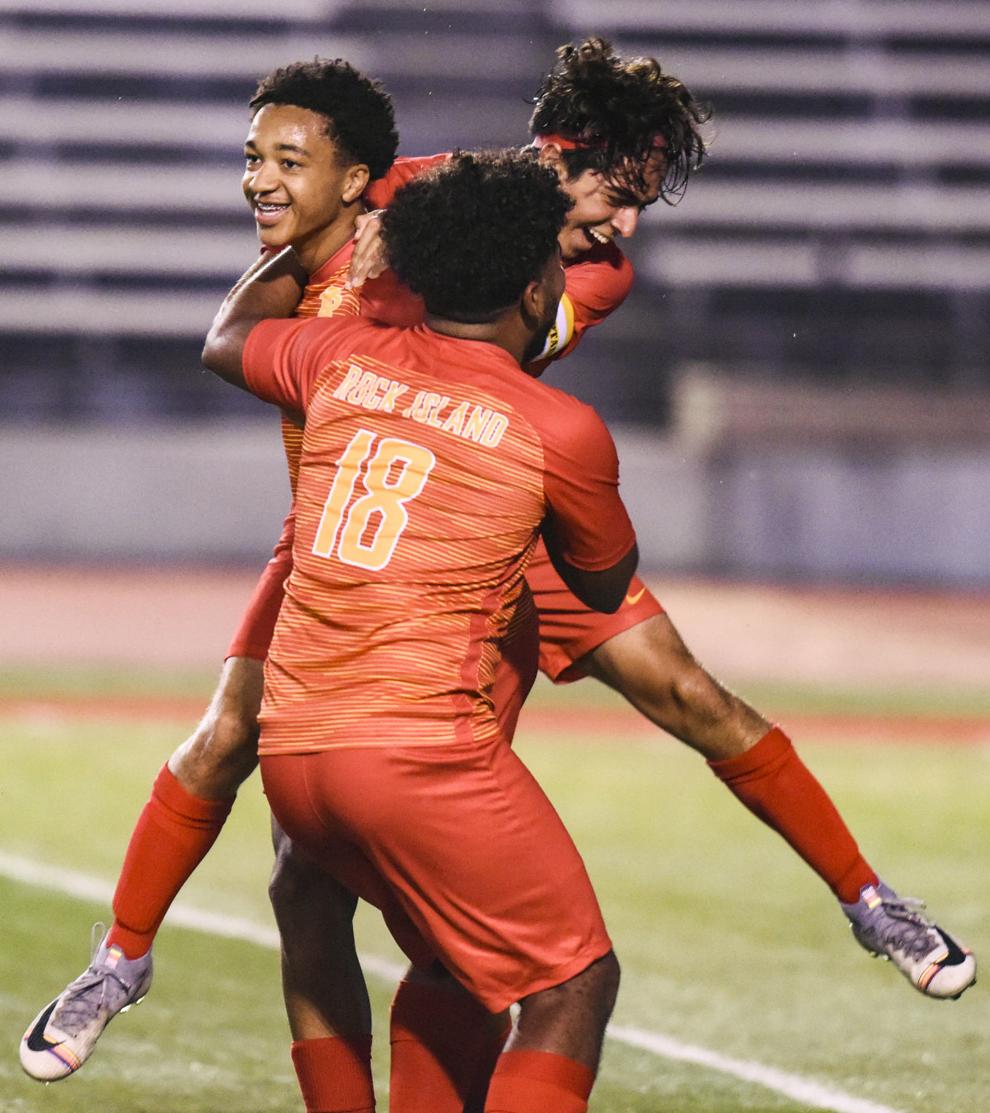 091719-mda-spt-ut-rocky-soccer-6.jpg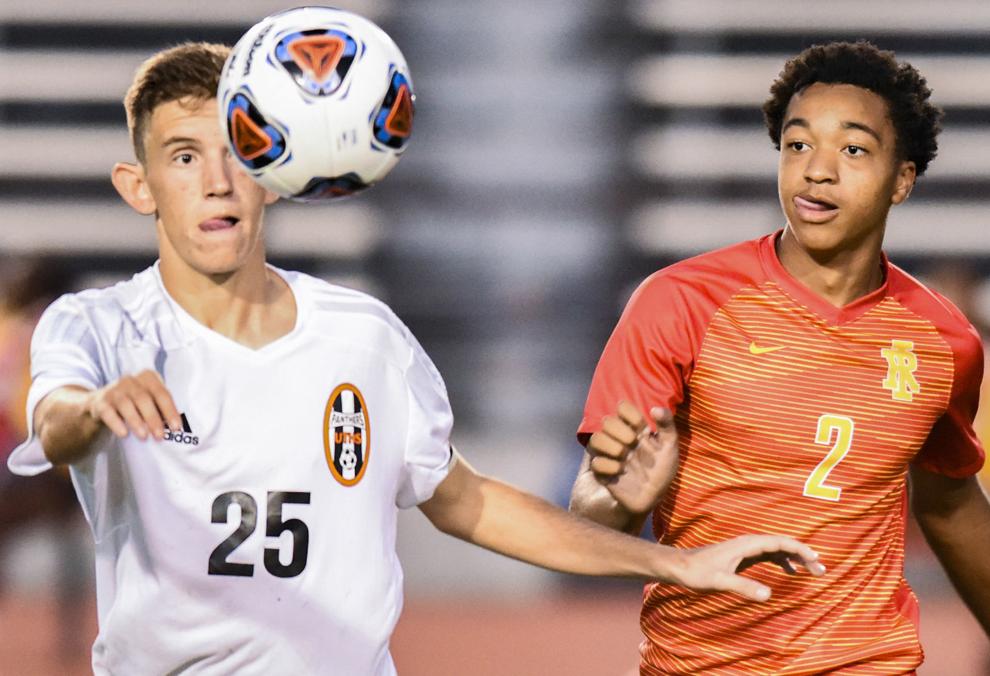 091019-mda-spt-moline-rocky-soc-003a.jpg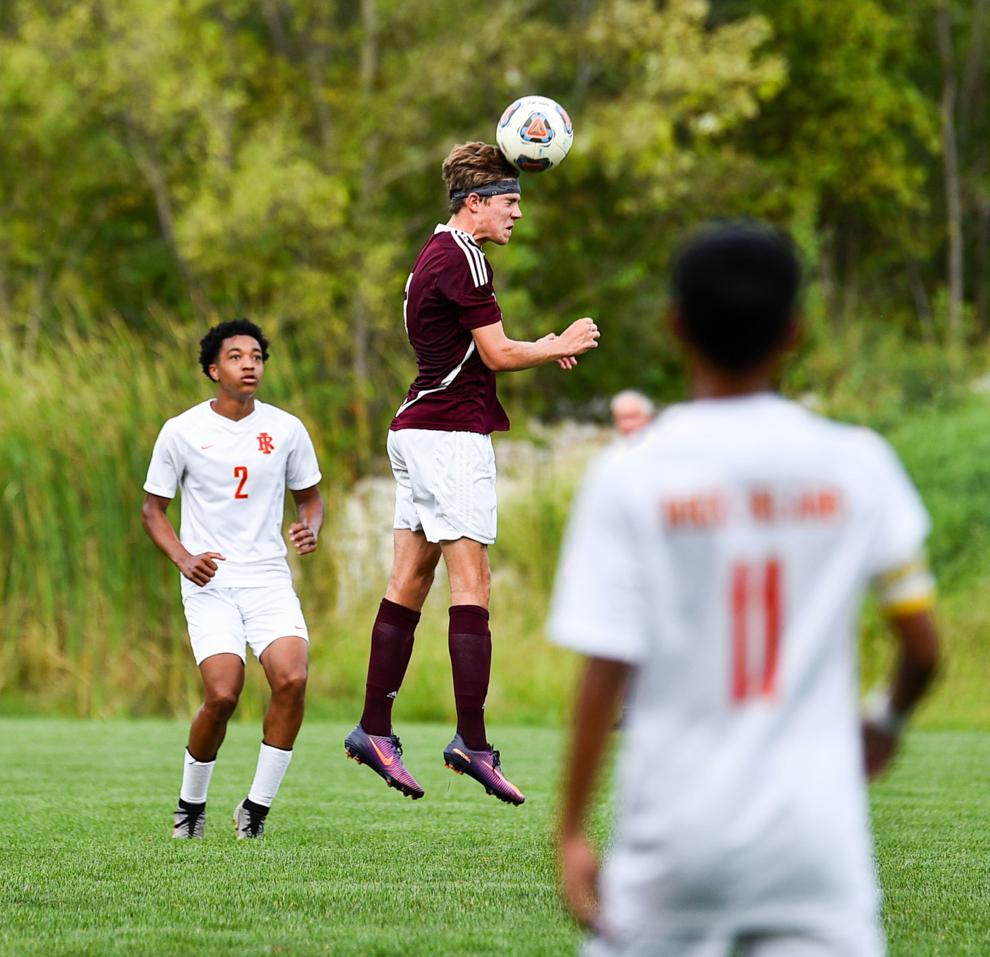 091019-mda-spt-moline-rocky-soc-013a.jpg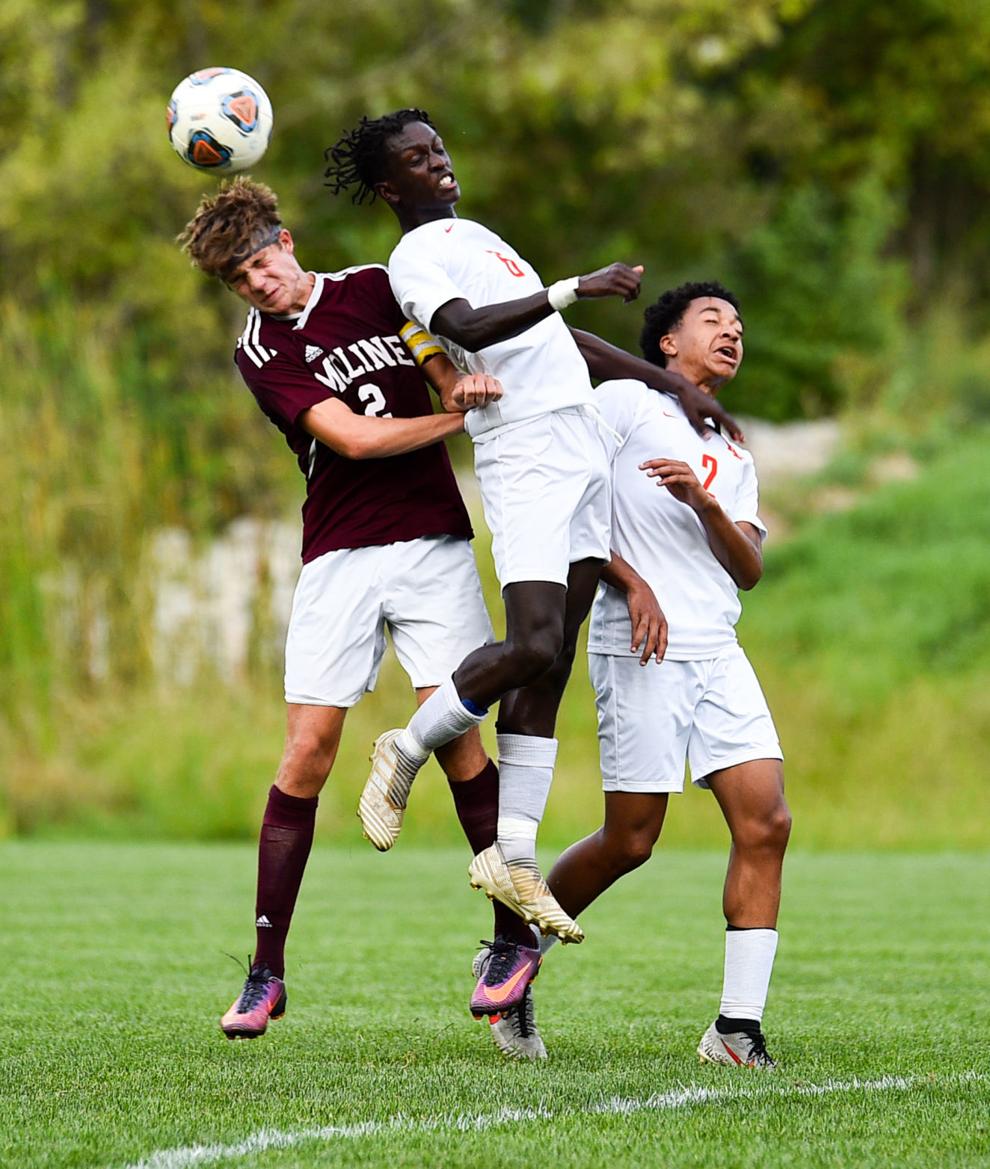 Metro All-Stars Jordan Rice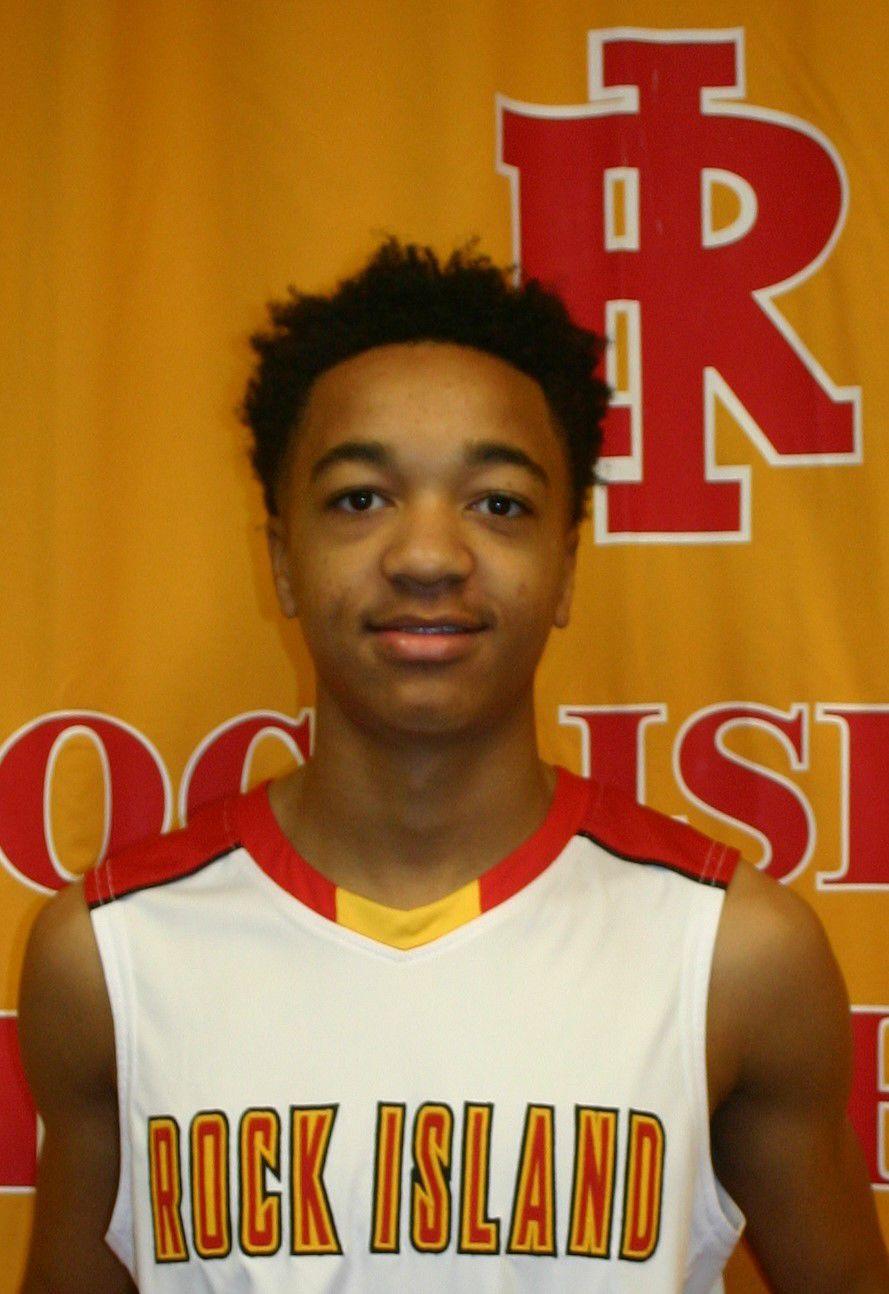 Rock Island vs United Township boys Class 4A Regional.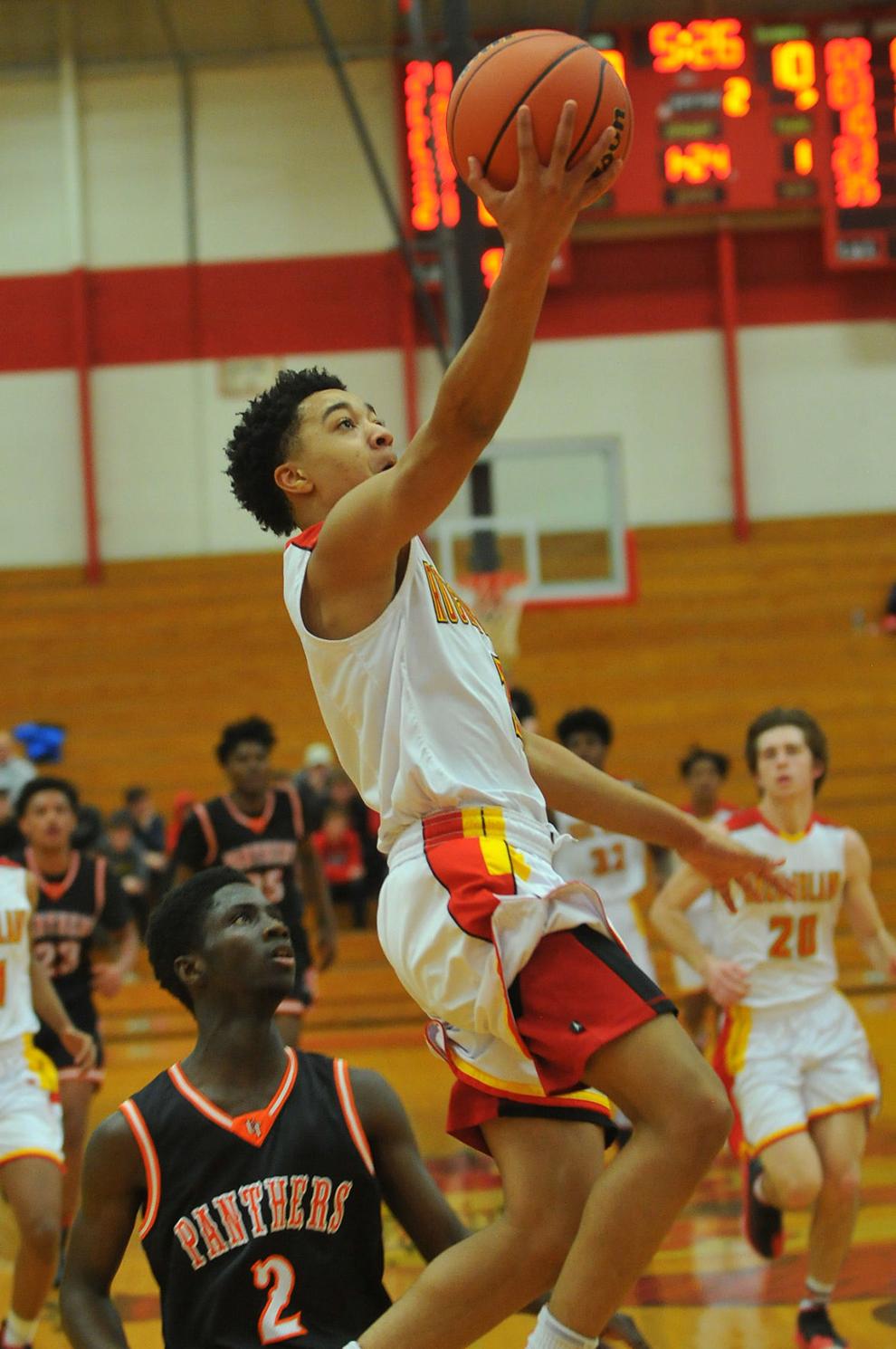 Rock Island at Alleman
021019-mda-spt-rockyhoops-04.jpg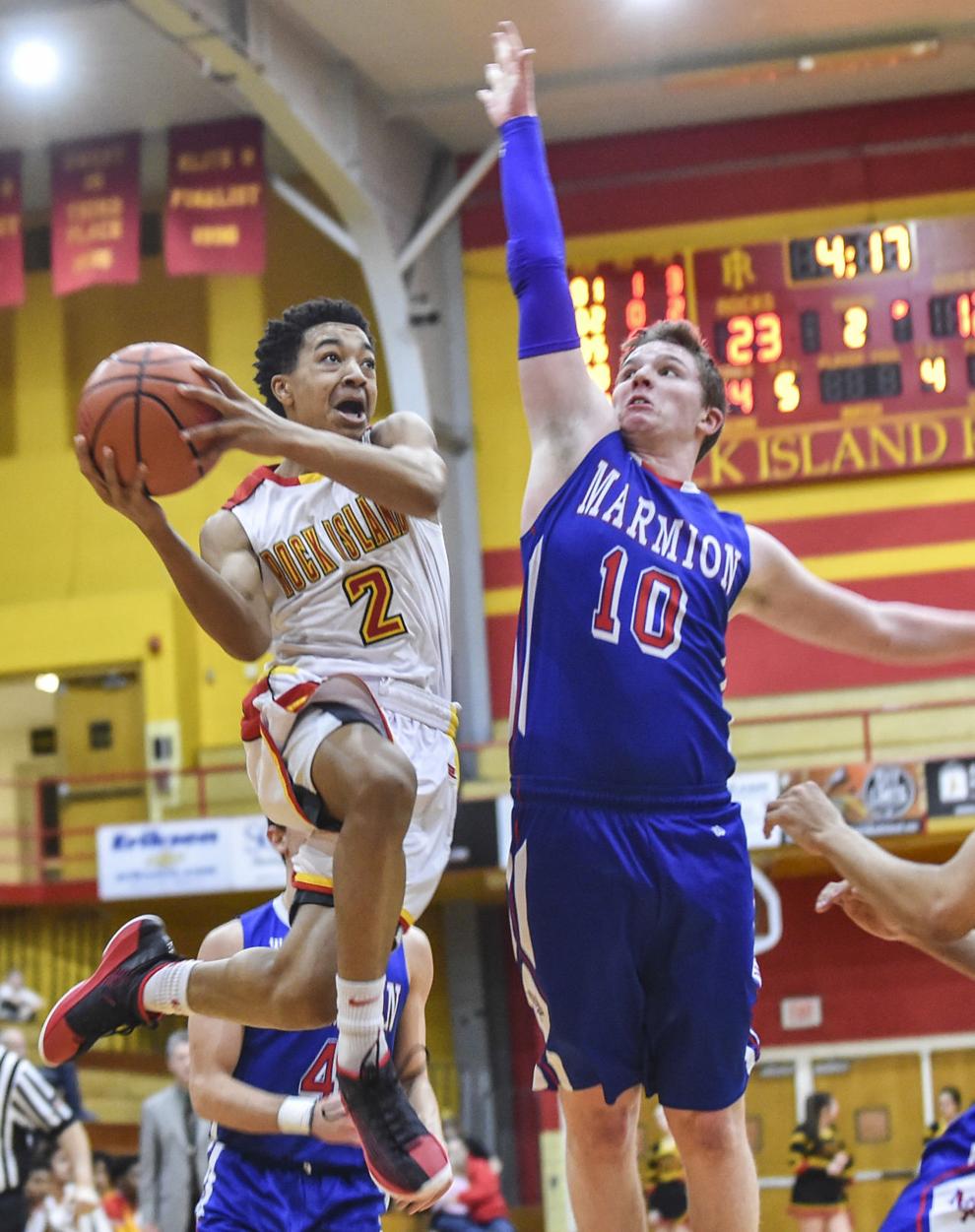 Rock Island at Moline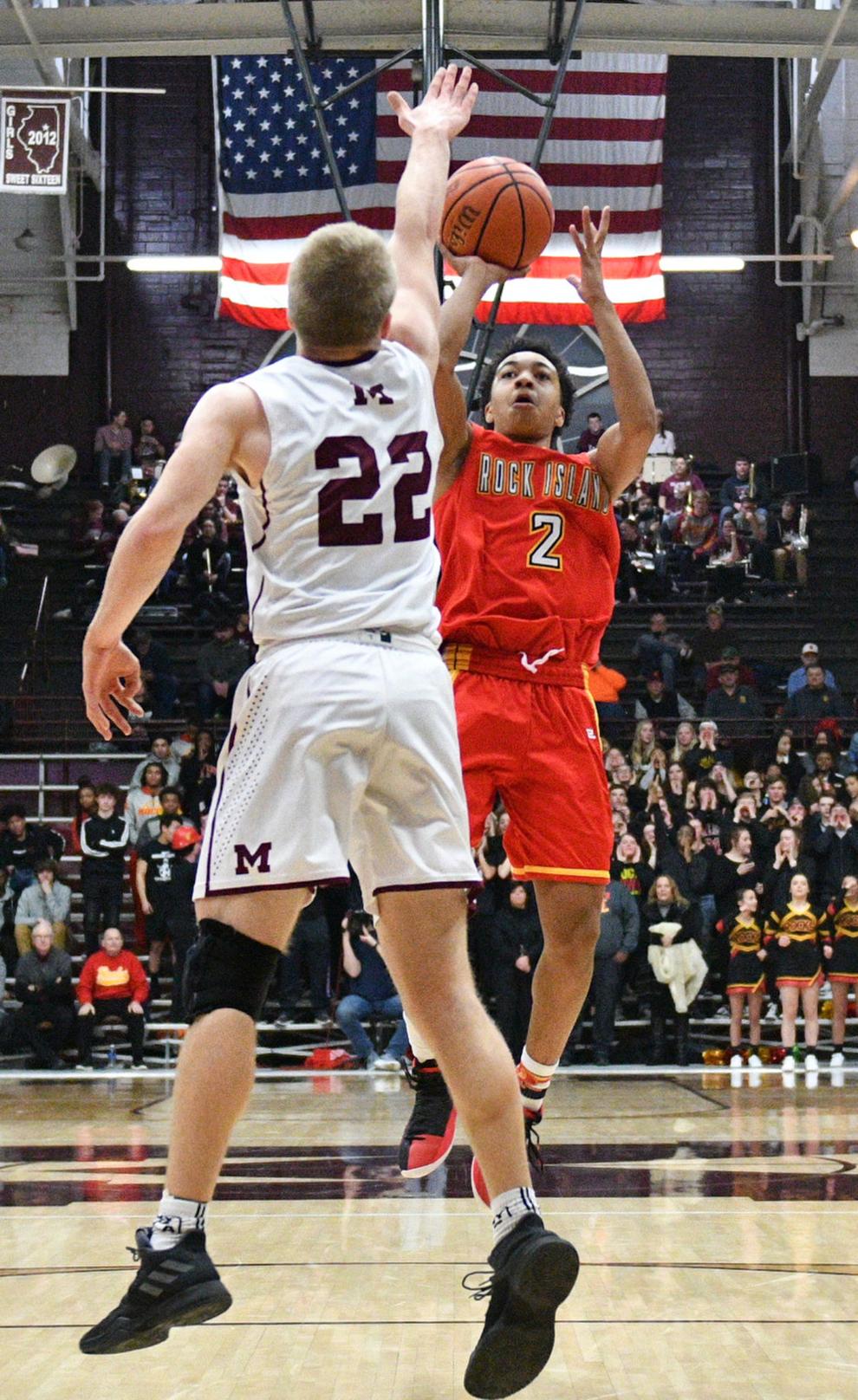 020219-mda-spt-rocky-moline-006a.JPG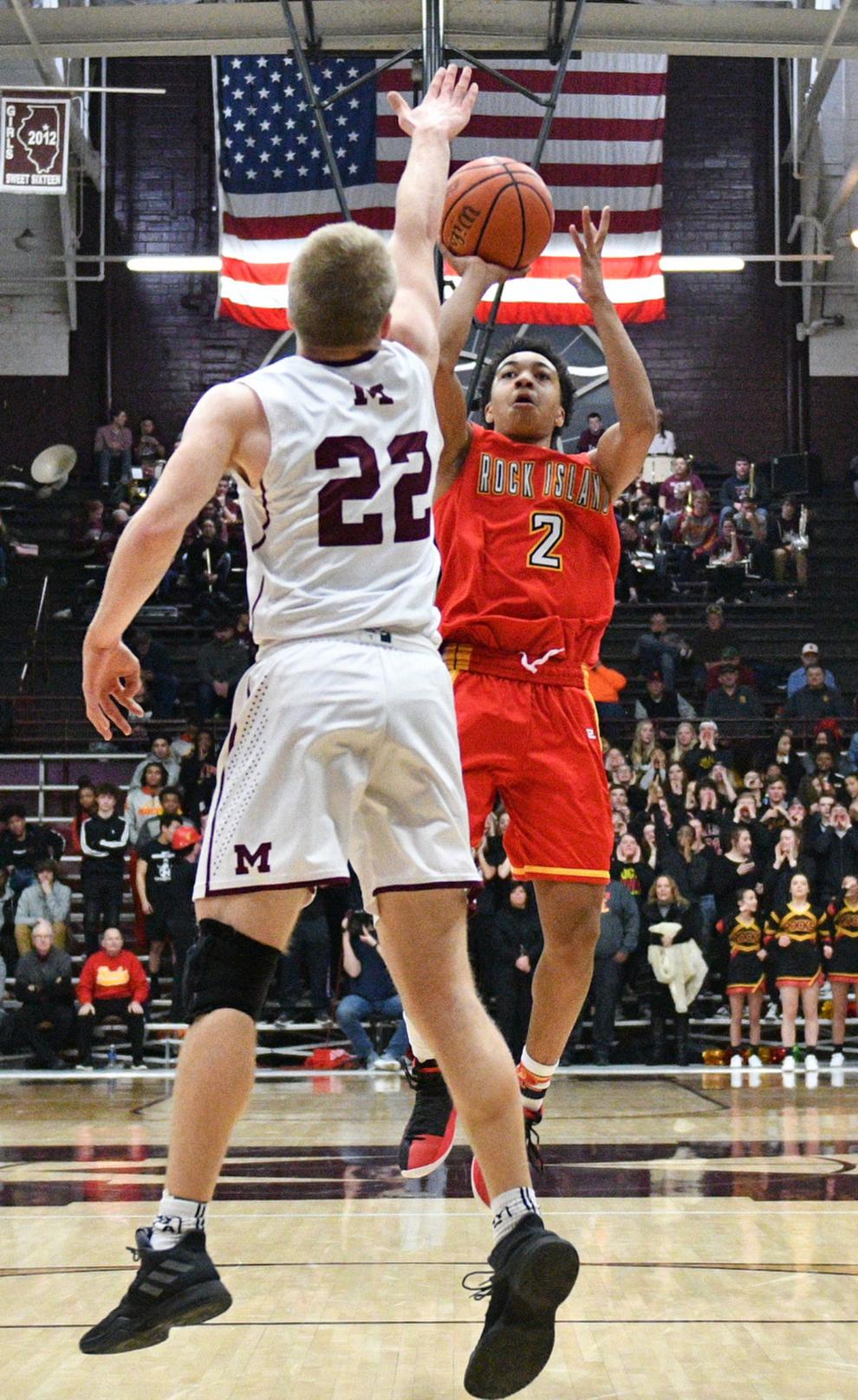 Rock Island at Galesburg boys basketball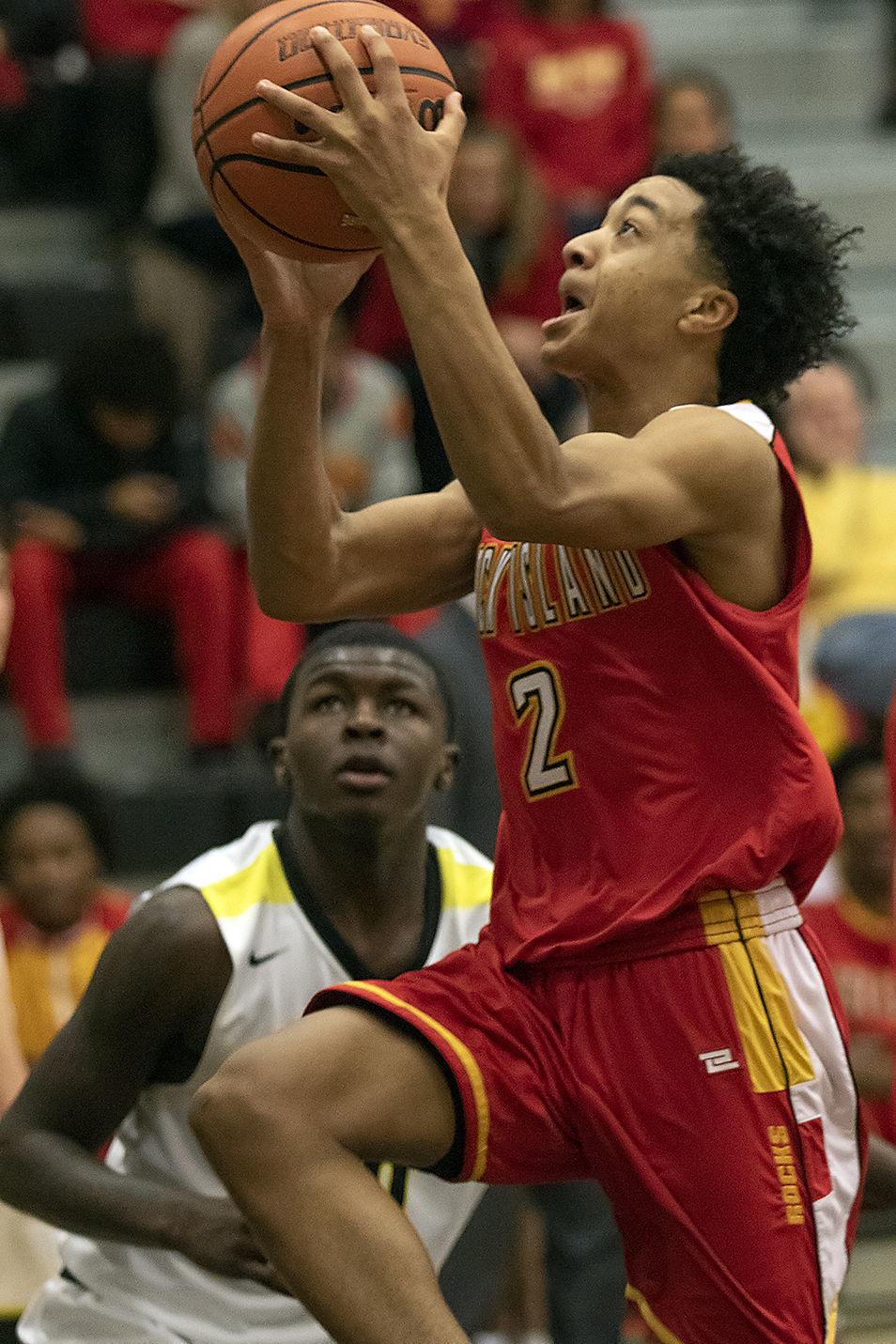 121518-genesisshootout-121a.JPG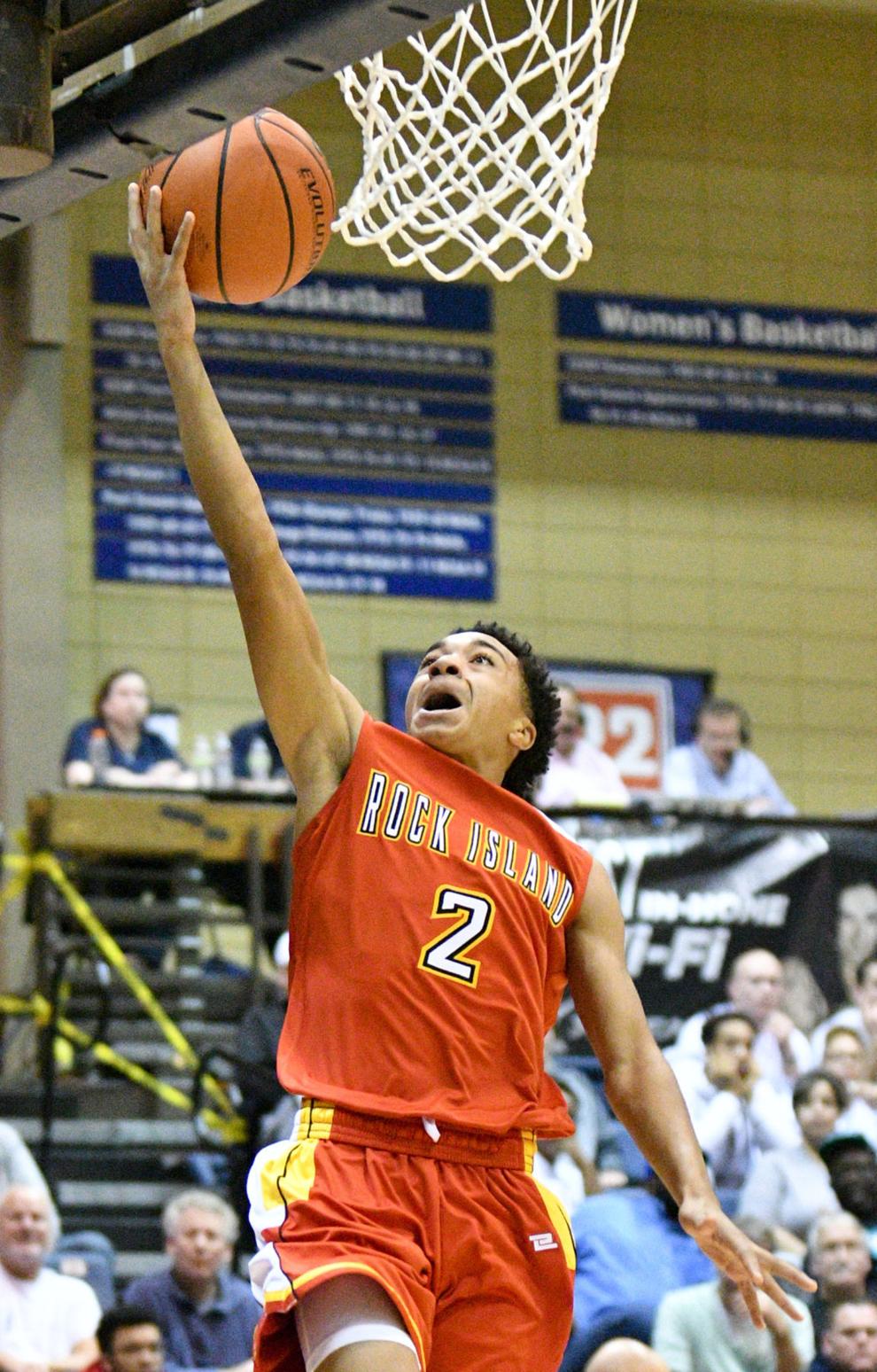 112418-rockytourney-001a.JPG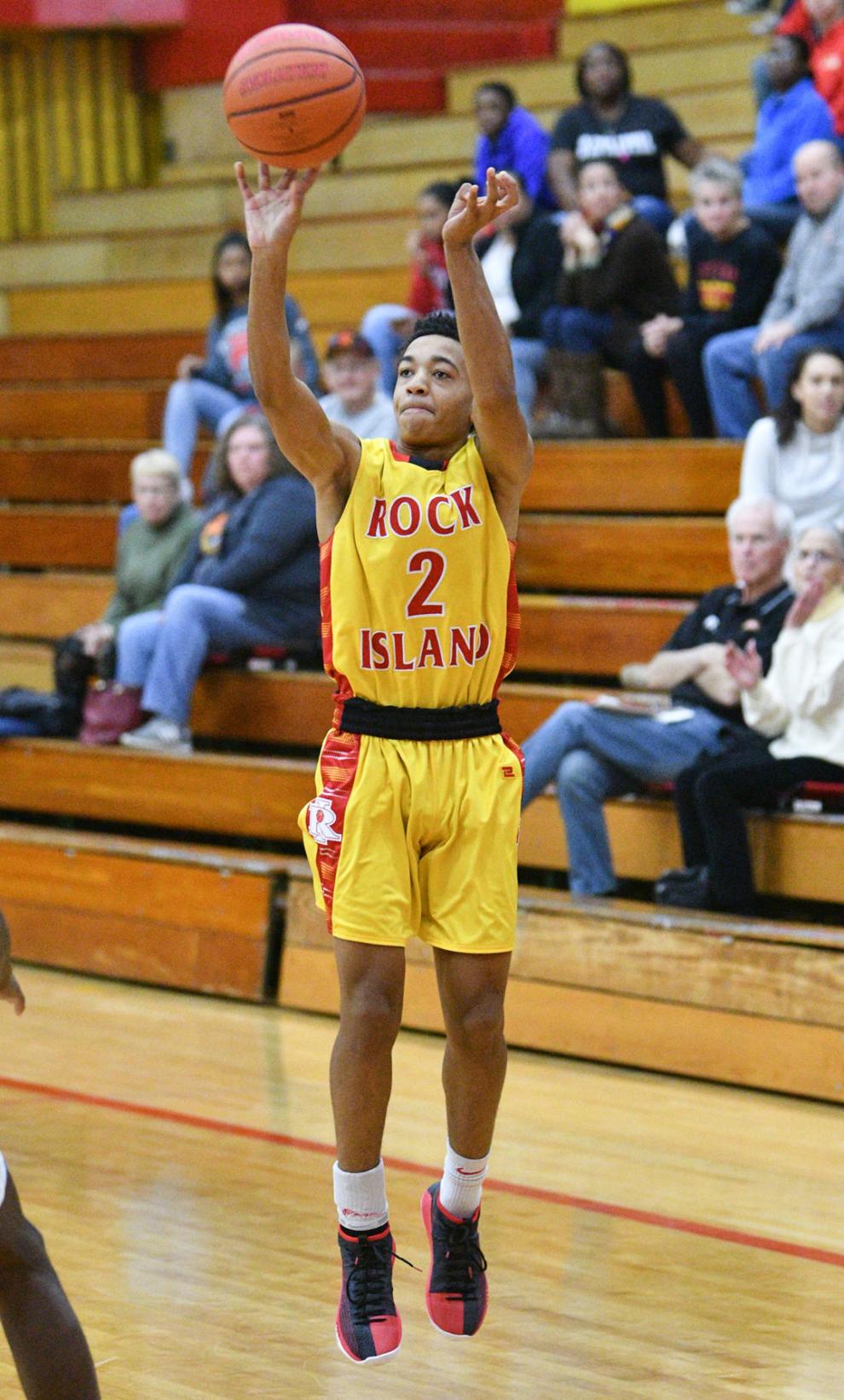 112418-rockytourney-021a.JPG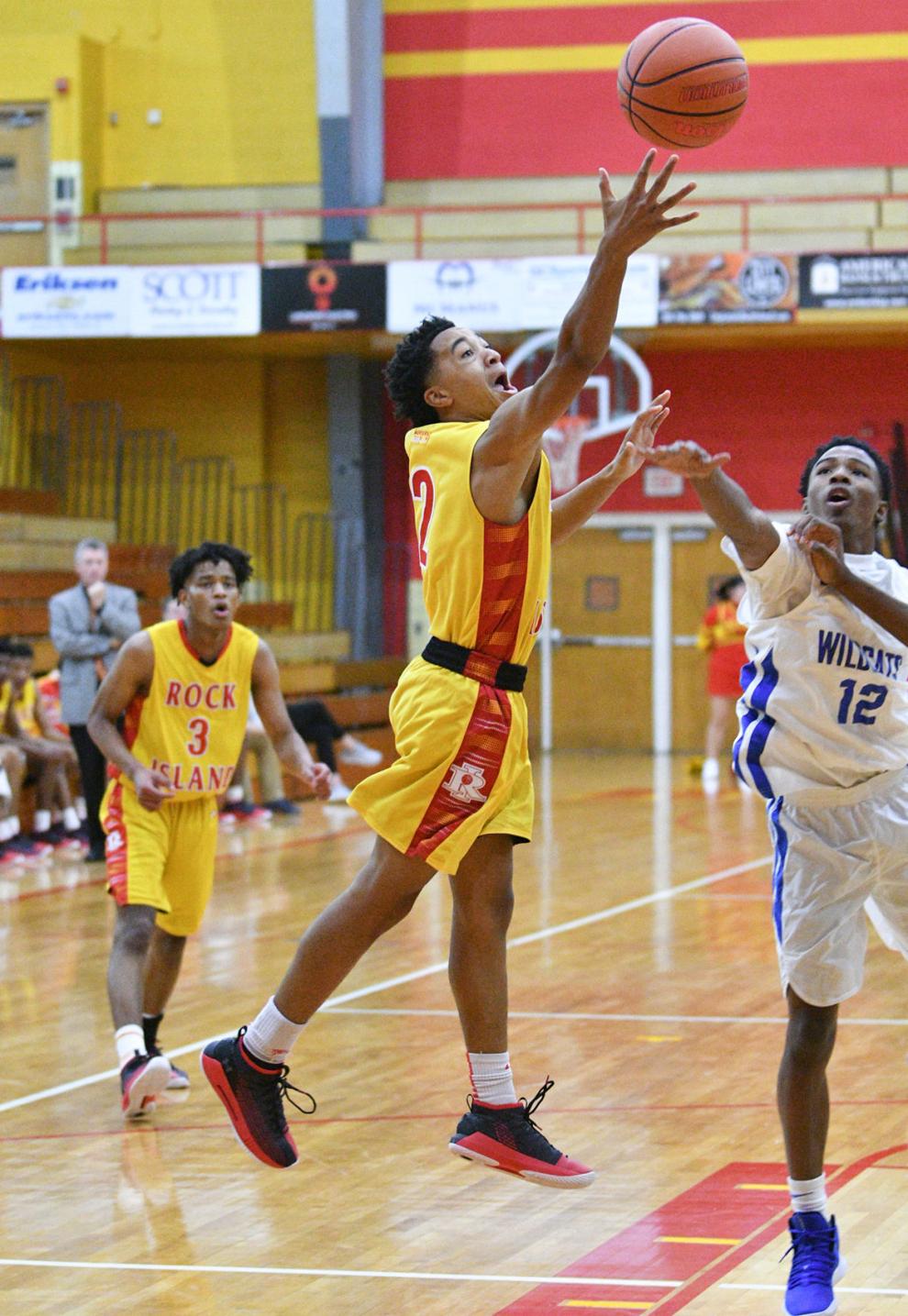 112318-rockyhoops-074a.JPG