ROCK ISLAND — The Geneseo and Sterling girls' golf teams made their presence felt in their first Western Big 6 Conference Meet on Tuesday, but the Quincy Blue Devils once again showed where the power sits.
With the top three individuals – led by sophomore medalist Paige Cain's 8-over 80 – the Blue Devils posted a solid team score of 340 at Highland Springs Golf Course to hold off any challengers and win their third straight league crown.
"I expected them to come out and compete," said Quincy coach Lindsay Burry after her team recorded its lowest 18-hole round of the season. "We've had a couple of rough gos the last couple of weeks so you never really know what to expect, but they came out to play today. It was fun."
Geneseo coach Jon Murray was hoping this could be a memorable league debut for his Maple Leafs who were coming off a team title in their final Northern Illinois Big 12 Conference Meet before joining the Big 6. However, the runner-up team finish wasn't quite what he had in mind. His team shot its highest 18-hole team score of the season, a 385, that was still good enough for second place.
"We didn't have our best day," said Murray. "Like I told the team afterward, that's how athletics go – you're off and you're on. I'd rather be off now and be on for the post-season. If we can learn from this, then it's a plus."
Behind Quincy and Geneseo were Sterling (418), hosting Rock Island (441), Alleman (442) and Galesburg (545). Moline was not able to field a full team and United Township did not have any players this fall.
While Quincy stole much of the celebration, the local teams did walk away with some of the honors doled out.
Alleman senior Megan Tanghe stopped the Quincy individual sweep at the top to place fourth with an 88. Rock Island senior Josie Pennington (90) placed fifth overall and Geneseo senior Elizabeth Roodhouse rounded out the seven-player first-team all-conference group with a 91.
Geneseo senior Eryn Murray (92), Moline sophomore Kacey Knary (97) and Geneseo juniors Paige Laingen (102) and Miranda Roemer (102) all earned second-team All-WB6 honors.
You have free articles remaining.
Register for more free articles
Stay logged in to skip the surveys
"I'm very pleased," said Tanghe after her third straight all-conference effort that included sixth-place finishes the last two years. "I actually shot an 88 my sophomore year, so it was good to get back down there. Last year I shot a 96 and wasn't very happy with that.
"My goal before we played was looking kind of 82ish and I'm a little bummed I didn't get that. Once we started playing, I was like "if bogey golf isn't good enough, then it's just not and that's what it is.' … It's good to get up to fourth place."
Because of scheduling, the task was also tougher for Tanghe. This was Alleman's first 18-hole meet of the season and she admitted that it was more of a grind than the team's usual 9-hole meets.
A bit disappointed with the team result, Geneseo coach Murray knew what his team faced with the competition of the Big 6 teams.
"Congrats to Quincy," he said, also praising the job Rock Island and Highland Springs did of hosting. "They obviously have a very solid program and are well deserving of conference champs. I knew they were the team to beat coming in, for sure."
Murray saw the day as a win from the "learning experience" gained that should help moving forward as Geneseo hosts a Class 1A regional next week at Sugar Maple Golf Course that includes a majority of our local schools.
He was also ecstatic to see Roodhouse earn all-league honors with her team-leading 91.
"I'm happy to see Elizabeth in her senior year go out as all-conference," said Murray. "She deserves it. She works at this sport year-around. … She is probably the hardest working player we have on the team, so it's well-deserved."
100119-mda-spt-big6-girls-golf-01.jpg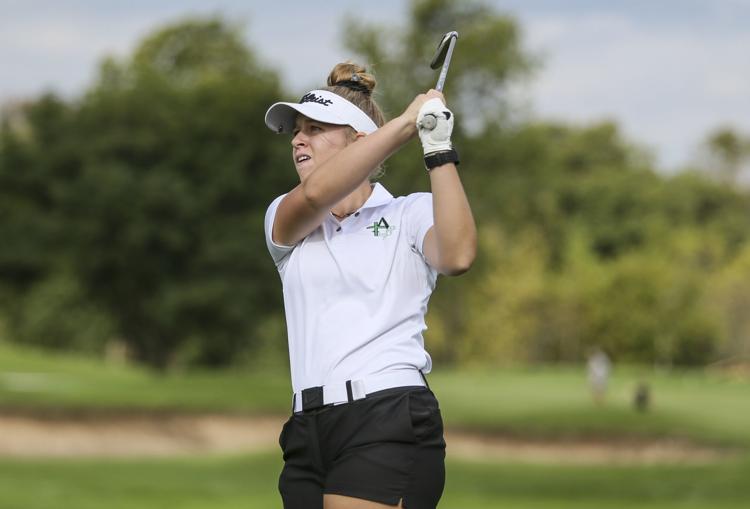 100119-mda-spt-big6-girls-golf-02.jpg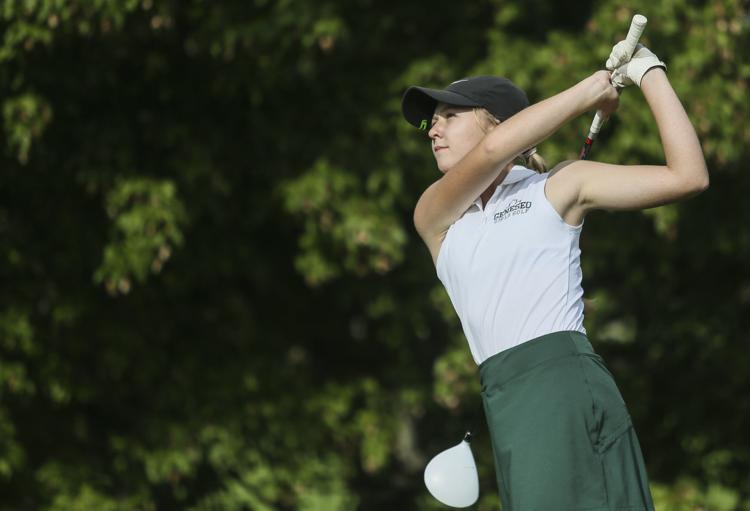 100119-mda-spt-big6-girls-golf-03.jpg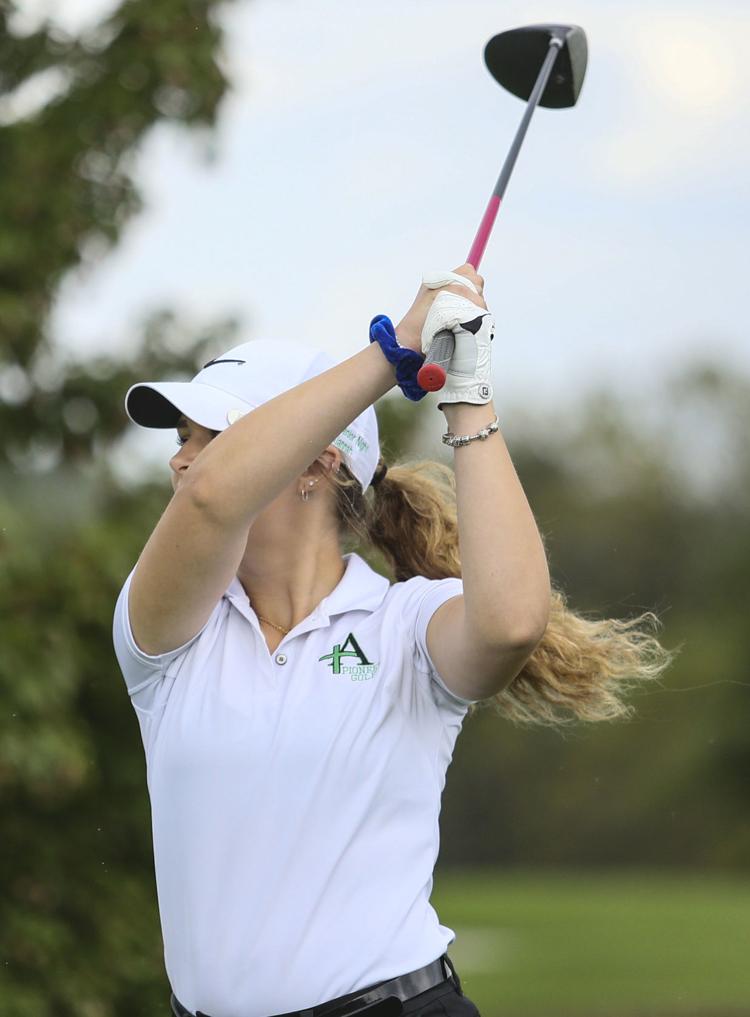 100119-mda-spt-big6-girls-golf-04.jpg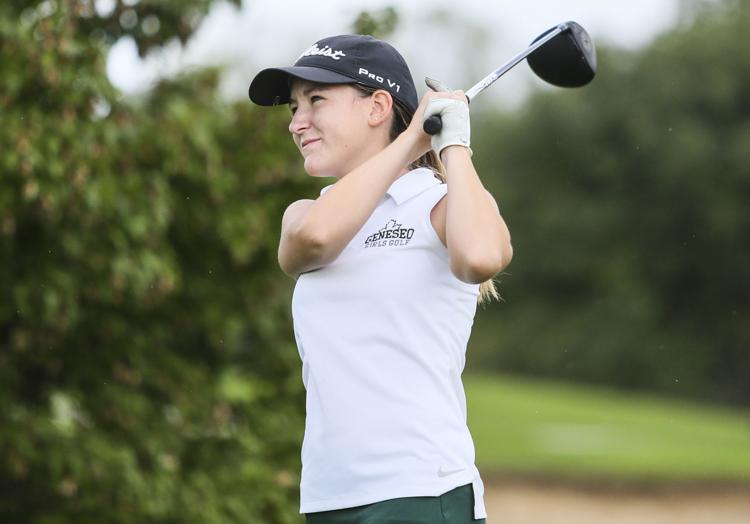 100119-mda-spt-big6-girls-golf-05.jpg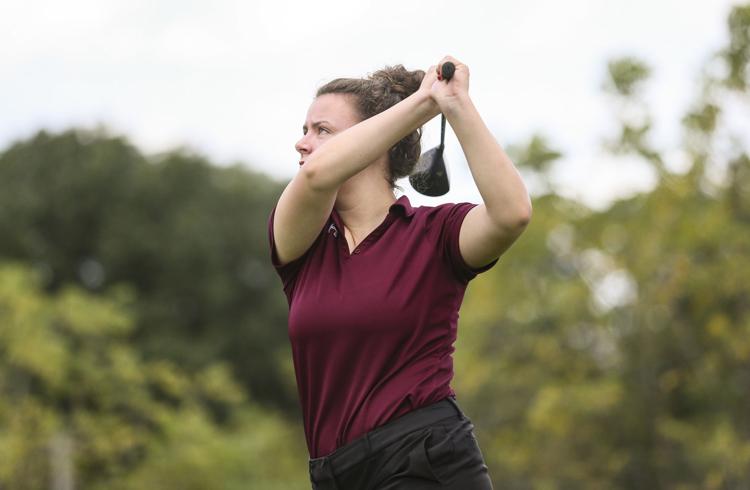 100119-mda-spt-big6-girls-golf-06.jpg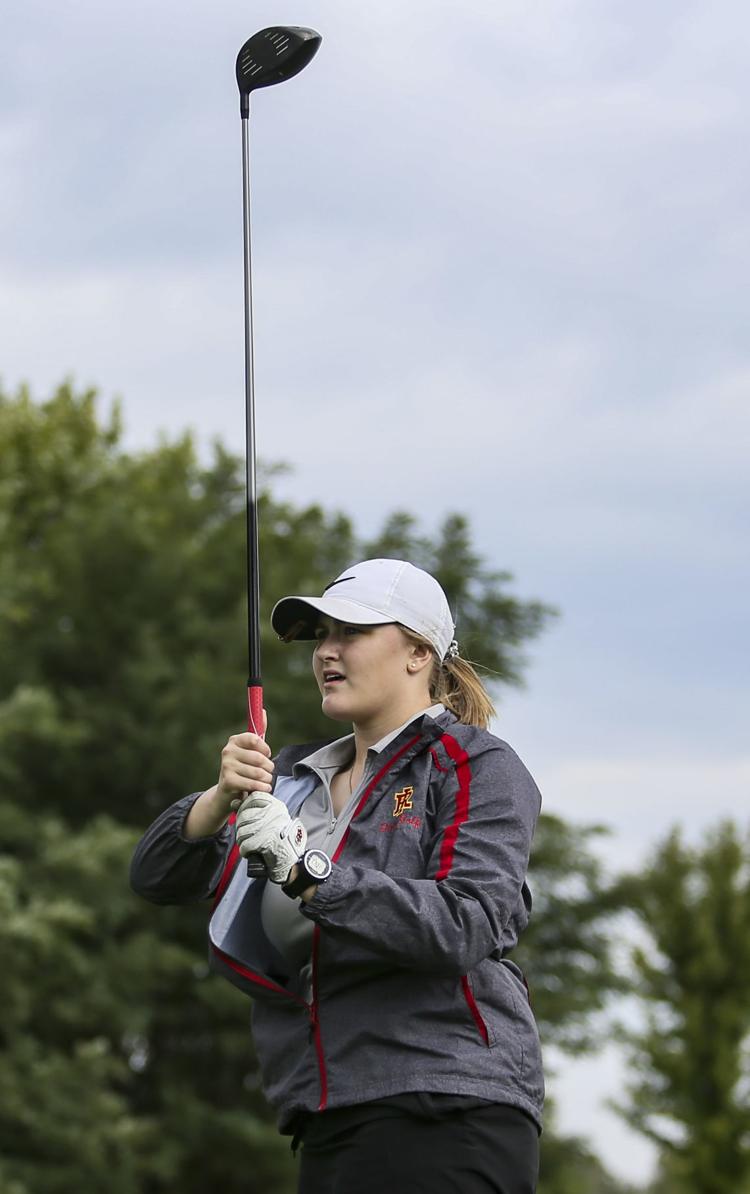 100119-mda-spt-big6-girls-golf-07.jpg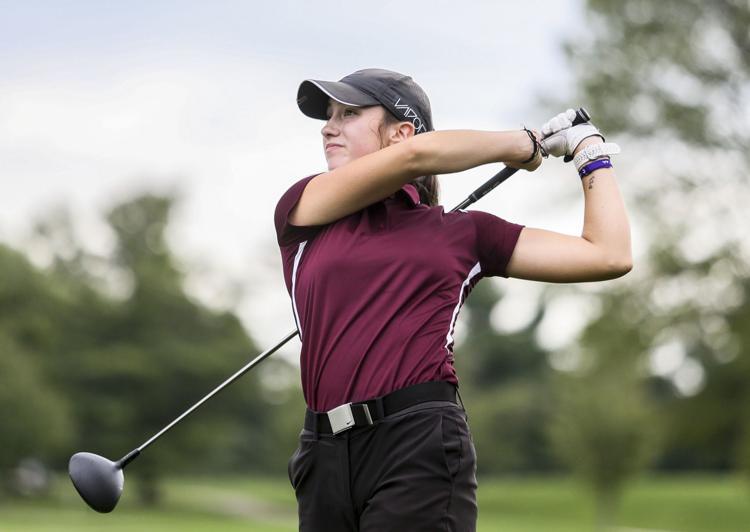 100119-mda-spt-big6-girls-golf-08.jpg