In Iowa, high school football players are playing games right now, getting a chance to show what they can do on the field for any college scouts who might be watching.
They're doing the same thing in Wisconsin. And Indiana. And Missouri. And in approximately three fourths of the states in the country.
If you're a prospect at Rock Island or Moline or any other Illinois school, you're sitting on the sidelines right now. Your season currently is scheduled to begin in early March, about 2½ months after the early NCAA Division I letter of intent signing period and about a month after the second signing date.
Most of the scholarships figure to be gone by the time the Illinois kids hit the field.
Rock Island coach Ben Hammer decided he needed to do something about that.
So he held his own combine Wednesday. He gave his players an opportunity to demonstrate what they can do for college scouts.
"We, as a staff, believe strongly in setting our kids up for success when they leave our program,'' Hammer said. "A lot of the college programs are putting out virtual combines and a lot of our kids do not have access to create that video on their own so we decided we would open it up to any Rock Island athlete that would like to take part.''
Hammer said he gladly would have opened the gates to kids from other schools, too, but Illinois rules currently forbid having players from different schools co-mingling on the field in any way.
But Hammer trotted out almost every kid in his own program Wednesday at Rocky Stadium, including even the freshmen and sophomores.
He already has two players on his team who have accepted D-I scholarship offers. Rockridge transfer Cole Rusk is committed to Eastern Michigan and senior defensive back Perry Slater recently agreed to play for Eastern Illinois.
But Hammer figures he has several other players worth considering.
"I hope this helps some of the other guys get their looks,'' Slater said. "I've already got mine but they need to get theirs, too … This is their time to shine.''
Senior quarterback Devin Swift has been to a few showcase camps around the state where he has been able to show his skills, but he really appreciated the chance to do it in his home stadium.
"This is definitely nice to get some film out there and get some exposure,'' he said.
Each player was measured for his height, weight and wingspan, timed in the 40-yard dash and measured in the broad jump and vertical jump. They also had their quickness and agility measured in a series of drills that Hammer has used as a regional camp director for USA football.
Since no coaches from NCAA-affiliated schools were allowed to be there, Hammer considered live-streaming the event but instead just had video shot of every junior and senior going through their paces.
"That will be put in Hudl, sorted by person, and then they will have a recruiting tape that they can send out,'' Hammer said. "It's not as good as game film but at least it's something.''
The information and videos also will be sent to 1,400 college coaches across the country.
If even one Rock Island player catches the eye of a college program as a result of this, it will have been worth it.
Hammer and his players admitted they still are holding out slight hopes that Illinois Gov. J.B. Pritzker might reverse field and allow high school teams to play games this fall. That already has happened in Michigan and there reportedly is a movement afoot to make it happen in Minnesota, where the fall season also has been shut down.
But chances are, the Rocks will need to wait until a scheduled March 5 game against Moline to show what they can do in an actual game.
"I'm just happy we get to play at all,'' said junior quarterback Eli Reese, who already has received recruiting inquiries from Illinois, Duke, Princeton and Columbia. "As long as we get a season and we get to show that we can play, we'll be all good.''
The players admitted it was tough to swallow the fact that their fall season had been scuttled.
"I would say it was heart-breaking at first but I would say I'm at least happy to get some season instead of no season at all,'' running back Ravon "Juice'' Taylor added. "I'll take it to play in the spring but I would rather be playing in the fall.''
091620-qc-spt-rocky-combine-01.JPG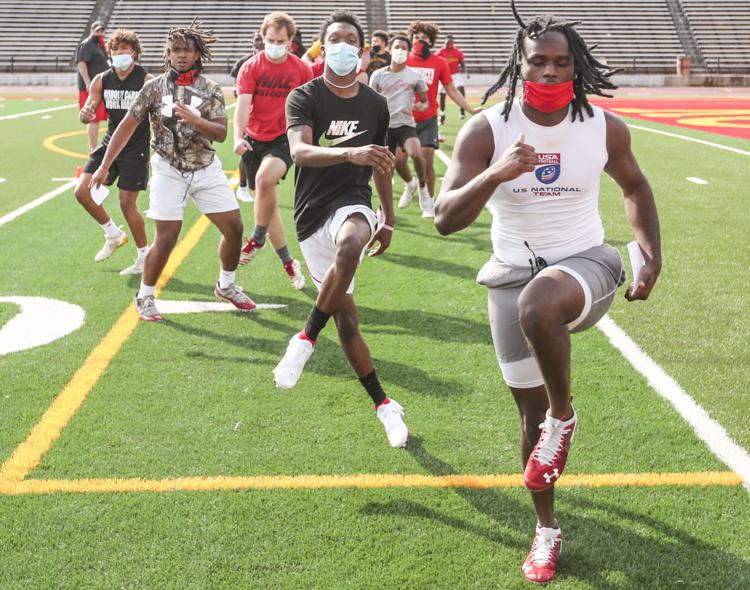 091620-qc-spt-rocky-combine-02.JPG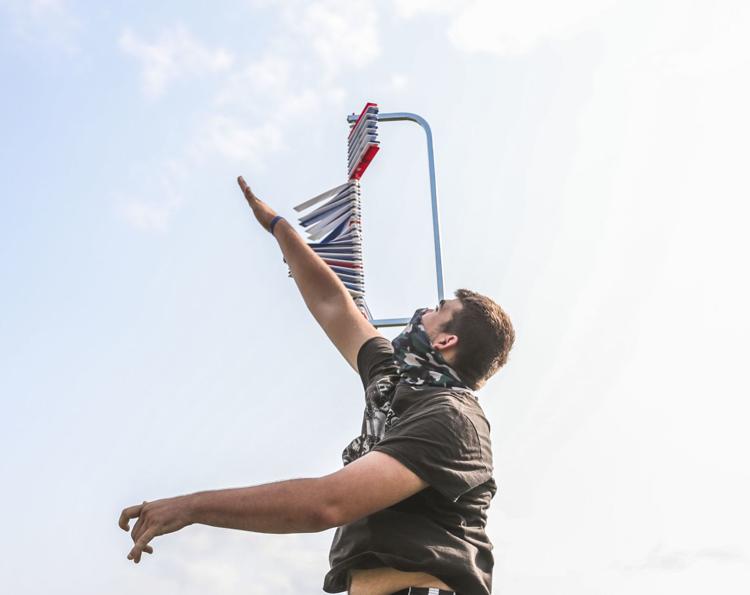 091620-qc-spt-rocky-combine-03.JPG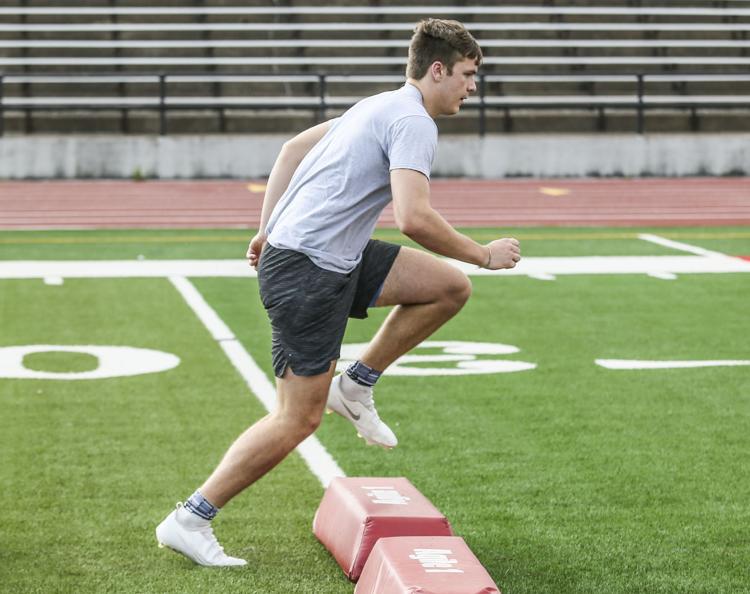 091620-qc-spt-rocky-combine-04.JPG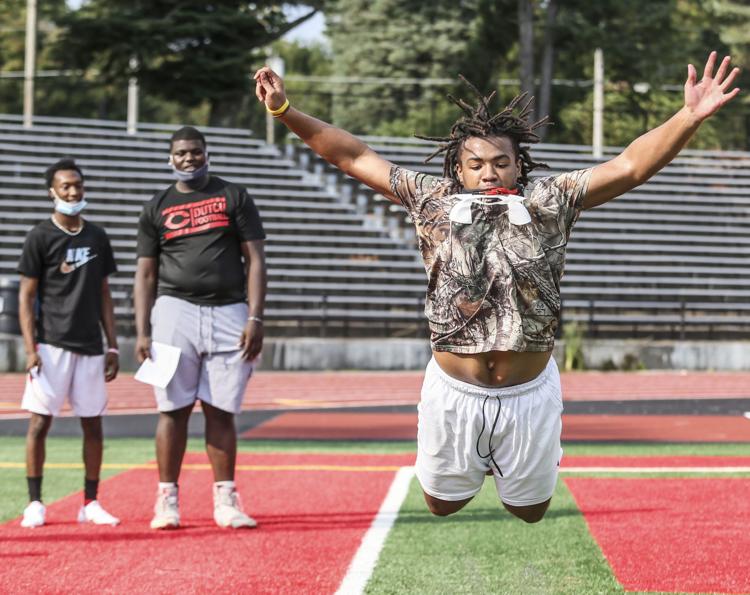 091620-qc-spt-rocky-combine-05.JPG
091620-qc-spt-rocky-combine-06.JPG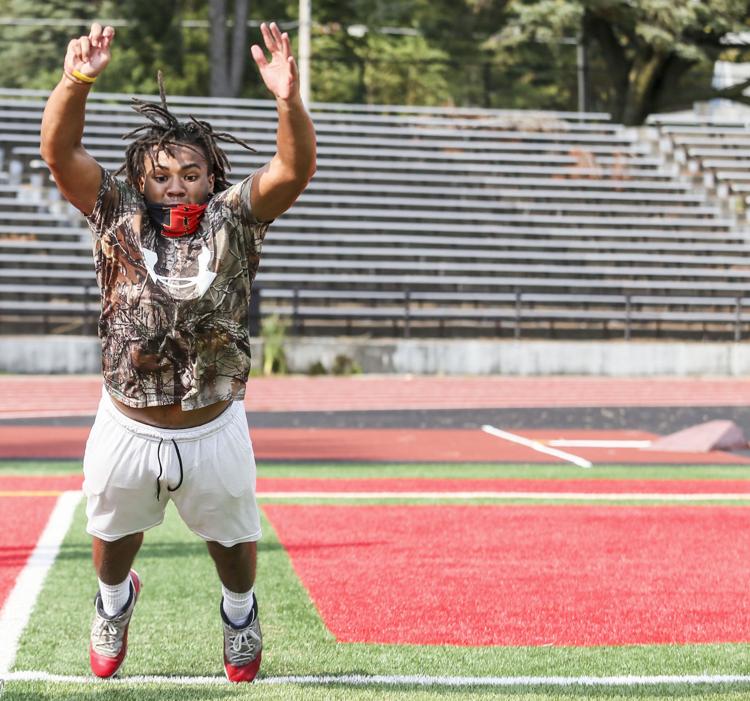 091620-qc-spt-rocky-combine-07.JPG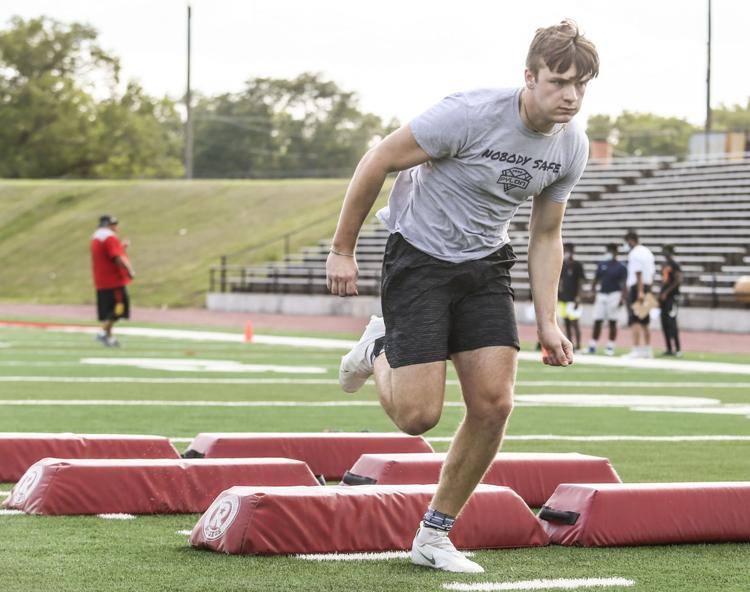 091620-qc-spt-rocky-combine-08.JPG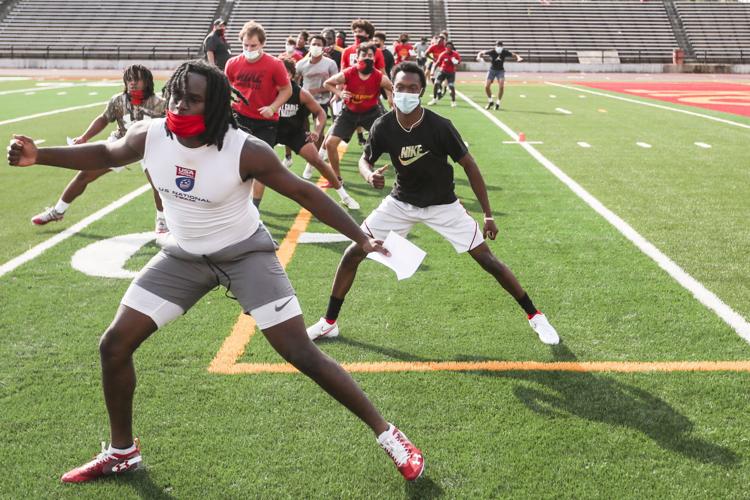 091620-qc-spt-rocky-combine-09.JPG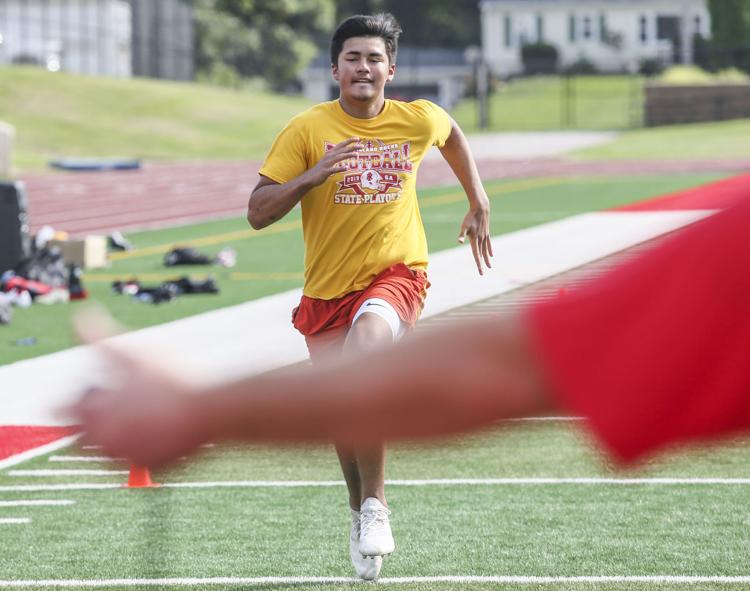 091620-qc-spt-rocky-combine-10.JPG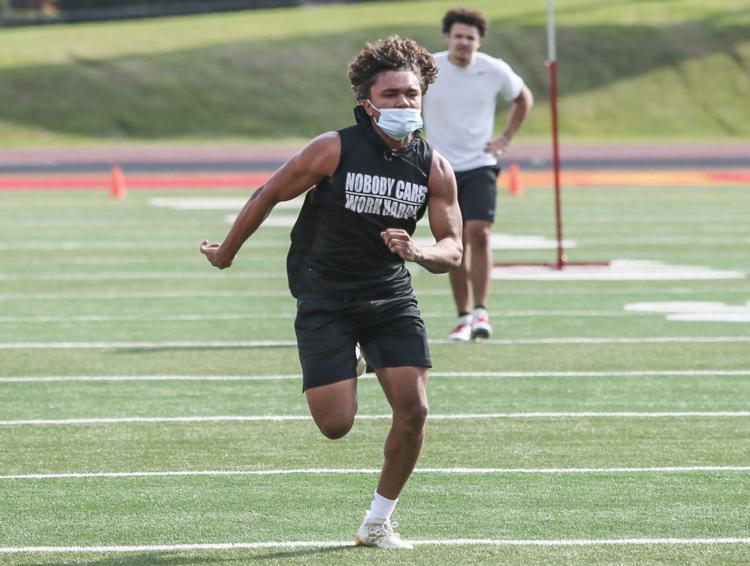 091620-qc-spt-rocky-combine-11.JPG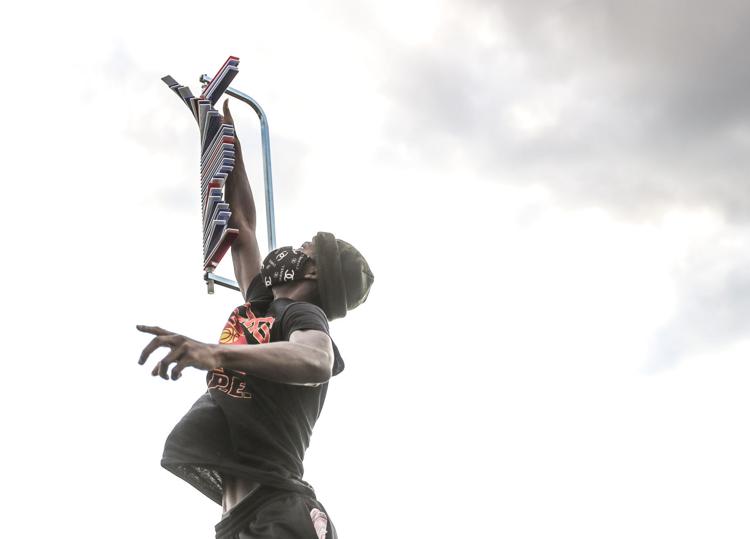 Get in the game with our Prep Sports Newsletter
Sent weekly directly to your inbox!