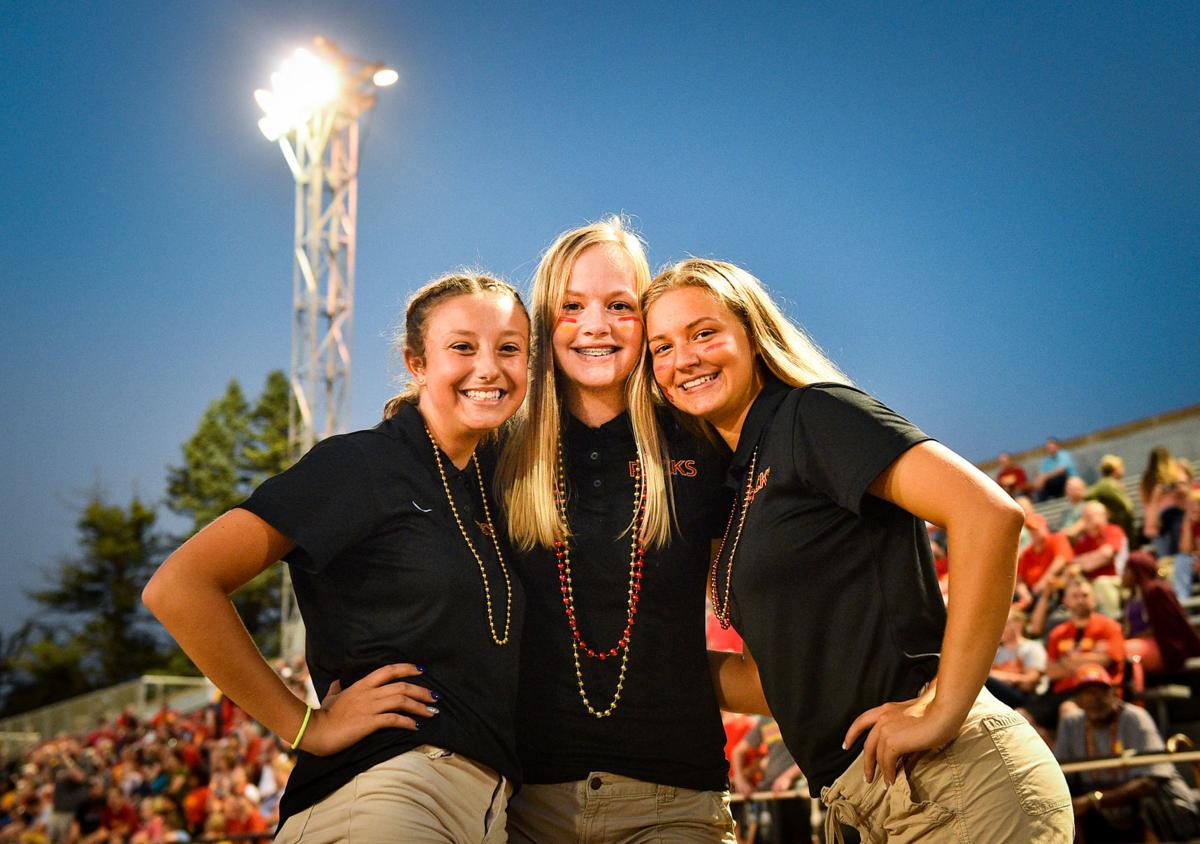 ROCK ISLAND — In athletics, the word waterboy sometimes connotes someone who is doing a menial job.
Do not tell that to the managers for the Rock Island High School football team.
Seniors Payton Fuller and Marice Dodd join with sophomores Carli Gordon and Adrian Zatina to keep the show rolling day-in and day-out for the Rocks.
Zatina, who decided before his eighth-grade year to give up playing football, loves his job.
"It was so much fun when I became a manager in eighth grade, and it kept me a part of the football team," Zatina said. "I know a lot of people think waterboy is a mean word, but I like it. It means I am doing something to help the team. And, the players are always thanking me and giving me credit."
What none of Rocky's managers knew was that the job could turn into a means to college with schools paying (some or all) tuition to attend as an athletic manager.
"Every Power-5 school has one, two, three or more managers who are on full scholarships," RI coach Ben Hammer said. "Marice and Payton are both worthy of a scholarship. Whenever we talk to schools about our players, we always talk about our managers."
Dodd said coach Hammer already said Quincy University is expected to come to a game and to specifically watch the Rocky senior managers.
You have free articles remaining.
"I never knew there were scholarships for managers," Dodd said. "If they offer me, I would definitely take a visit and think heavily about being a manager in college. I have noticed more and more when I'm watching college and NFL games how many managers there are on the sidelines."
Dodd and Fuller decided to join the football team as managers in their sophomore years and both are more than thrilled to be a part of the Rocks.
"Payton came to me and asked if I wanted to try it," Dodd said. "It seemed like a fun thing to do and a way to get more involved with the school. There is definitely some difficult things, but mostly it is fun and I have made a whole bunch of new friends because of it."
The managers are key to both practices and games.
On practice days, they fill the water bottles before practice, set up the speakers and music when the team practices in the stadium, videotape practice and are always on the ready to run to the locker room to get anything the coaching staff might need.
On game day, they help team equipment managers Bob DeVrieze and Roger Lodge get the headsets ready, make sure the opponents have water, fill the coolers and bottles for the Rocks' water, make sure the players stay behind the numbers to keep from getting a penalty, and make sure the officials get water.
"They do a lot of work and they put the program above themselves," Hammer said. "They love what they do and do whatever they can to make things run smooth. When I don't notice the managers, I know things are running right."
Gordon and Zatina have a few more years before they will think about college, but they expect to still be with Rock Island football through their senior seasons.
"I definitely want to keep doing this," Gordon said. "I love working with the team and I love that I can push them around a little bit when they try to act tough. It is just fun doing what we do." 
Jeff Wendland is lead prep sports writer for the Dispatch-Argus-QCOnline. He can be reached by email at jwendland@qconline.com or on Twitter @jaydub_DA
Get in the game with our Prep Sports Newsletter
Sent weekly directly to your inbox!