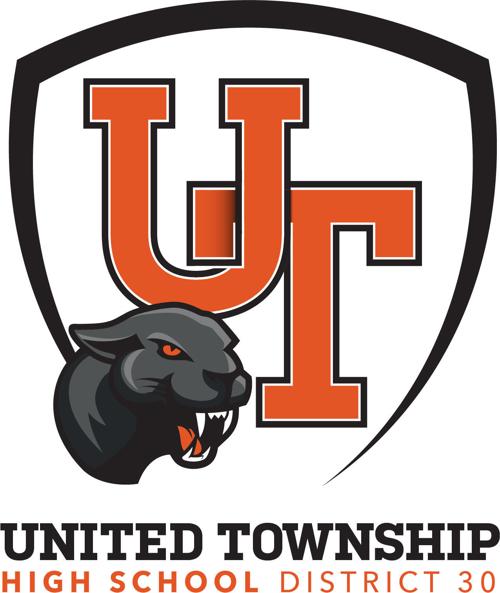 EAST MOLINE – An even combination of passing and rushing plays from Quincy put United Township away early in the Panthers' home opener to start the Western Big 6 Conference season.
However, it was two key special teams plays that spurred the Blue Devils to the 55-21 victory at the Soule Bowl. The Blue Devils scored on a pair of blocked punts in the first quarter that led to Quincy's 48-7 halftime advantage.
Quincy (2-1, 1-0 Big 6) had 461 yards of combined offense.
The blocked punts were a nice surprise for Quincy coach Rick Little, who is still trying to find out what his team is made of.
"It's so early in the season that I don't think we know what our identity is," Little said. "We're still trying to figure it out and tonight was a step in the right direction."
Lucas Reis passed for 192 yards on 17-of-24 passing with four touchdowns for the Blue Devils. Scott Sprick was his favorite receiver in the game, catching seven passes for 63 yards, including two scores.
Adonte Crider led the Blue Devils' rushing attack, carrying just eight times for 127 yards, including an 84-yard touchdown run in the first quarter.
You have free articles remaining.
Those blocked punts helped Quincy race out to a 28-0 first quarter lead over the Panthers (1-2, 0-1) who were trying to put together back-to-back victories for first-year head coach Nick Welch. Zach Bates recovered one of the punts and returned it for a 7-yard touchdown and Clay Hansen caught a 7-yard pass from Reis on the first play following the second blocked punt.
The defensive effort wasn't what UT's Welch wanted, but he acknowledged that there were things that they could correct in practice.
"Going in I thought we could handle the pressure up front on both sides of the ball," Welch said. "I felt like the team was wide eyed and bushy tailed in the first half. We have to start fast and finish fast."
The Panthers offense put up just 130 yards, only 25 of those in the first half. Daslah Geadeyan connected with Dakari Baldwin on a 29-yard touchdown pass with 1:32 left in the first half to give United Township something to work with going into the second half that was played under the running clock.
In the third quarter, Lamont Hill had a 35-yard run on the Panthers' first drive of the half. That drive ended with a 9-yard touchdown run by Hill to make it 55-14.
Geadeyan later found Michael Manning with a nice floater pass in the end zone for an 18-yard touchdown with 10:02 left in the game to put the Panthers at 21 points.
Welch credited the Panthers second-half offensive success to a style change.
"We were more successful out wide in the second half," Welch said. "That was after trying to have a blocker for every guy they had in the box in the first half. We have to not rely on big plays to win and have to get going quicker."
The Panthers are still seeking their first WB6 win since the 2011 season and have not beaten the Blue Devils since 2002, when they won 56-35.