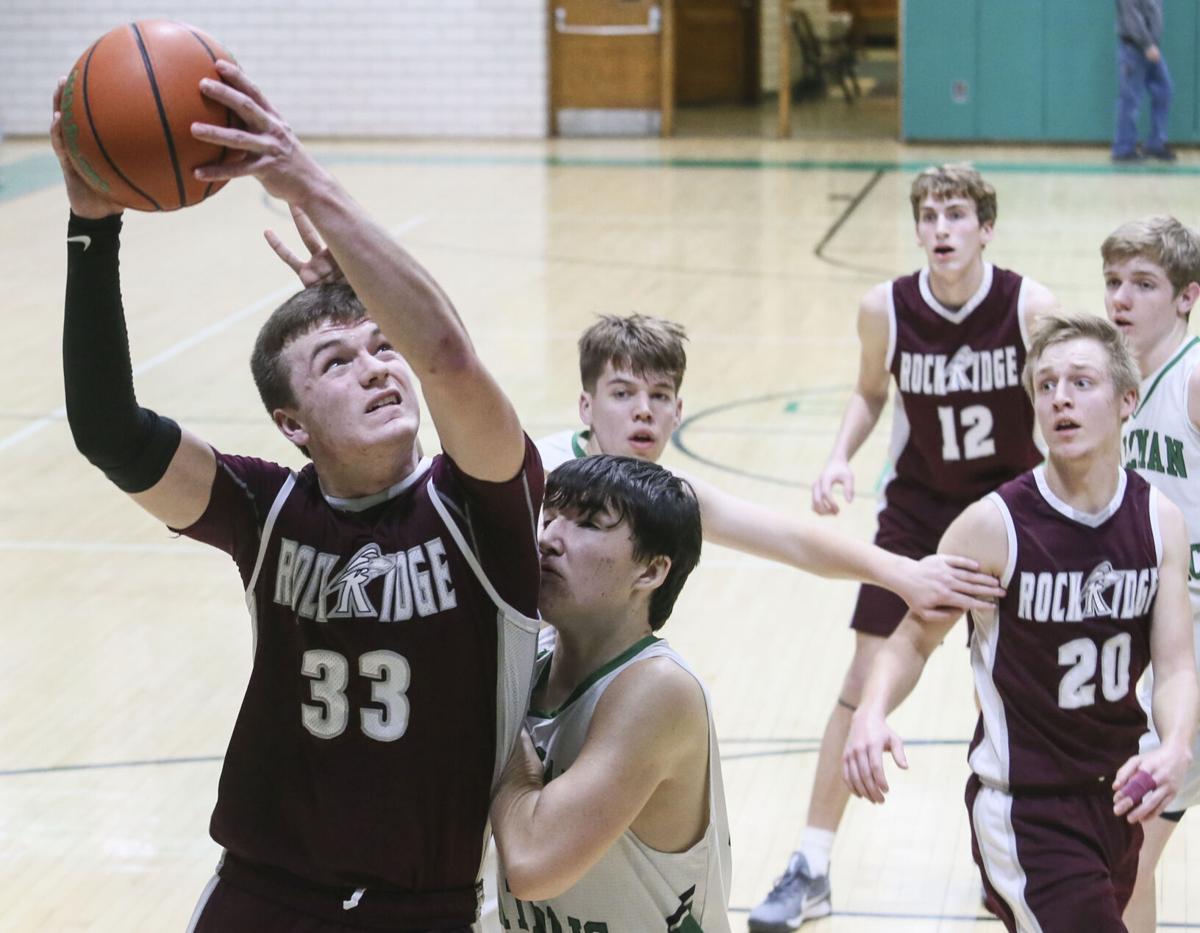 Earlier this week, Cole Rusk took the next step in regards to his football career.
Rock Island's senior tight end has committed to continue his gridiron career at Eastern Michigan University after considering offers from other Division I programs including Army, Bucknell, Eastern Illinois and Northern Iowa.
The 6-foot-5, 230-pound Rusk, who transferred to Rock Island from Rockridge late this past March, will be joining an EMU program that finished 6-7 and ended the 2019 season with a 34-30 loss to Pittsburgh in the Quick Lane Bowl at Ford Field, the home of the Detroit Lions.
"I felt like I was wanted there, and I have a great relationship with the coaching staff, especially Coach (Brandon) Blaney, the tight ends coach, and Coach (Chris) Creighton, the head coach," he said. "They made me feel like I could get to the next level, and that EMU is the best fit for me."
Rusk made his decision Sunday night, one that he readily admits takes a load off of his mind.
"Oh yeah, there's definitely a lot of pressure with a decision like this," he stated. "Now, there's no worries. I can enjoy my senior year; everything's clear for me now, and I can go out and have fun. There's nothing to prove, but I'm still working hard. I want to make sure I work extra hard.
"Coming from a smaller school, there's some people that think I might not do as good in the Western Big 6. I want to show how good my talents are, and work harder than I ever have so that I rise to the occasion."
Although he has yet to walk the halls at Rock Island High School, with the COVID-19 pandemic forcing him to end his junior year with online learning, Rusk was in the Rock Island-Milan district from kindergarten through seventh grade before transferring to Rockridge.
"I've still got a lot of friends in the Rock Island district," said Rusk, who also plans to play basketball for the Rocks in addition to football.
His future plans determined, Rusk is now looking forward to a senior season that, in terms of game action, has been pushed to the spring of 2021.
However, that does not mean Rock Island coach Ben Hammer and his staff will not be able to get an on-field look at their newest addition.
"The IHSA gave us 20 contact days between Sept. 7 and Oct. 31; we haven't decided which days we're going to practice yet," said Hammer. "Cole's a great athlete and a hard worker, and he's put on a lot of weight since he got involved in our performance program."
Indeed, since he finished his junior basketball season at Rockridge in early March, Rusk has significantly added to his frame.
"I knew I had to beef up to play tight end at the next level," Rusk said. "Last (fall) at Rockridge, I weighed 195 pounds. I gained more than 30 pounds from the end of the basketball season."
Spending the last two summers playing 7-on-7 travel football with the Midwest BOOM Football program based in Naperville has helped Rusk to further hone his skills.
"We got to tourneys around the country — places like Dallas and Orlando — and play against a lot of quality recruits," he said. "Competing with them has given me more of a sense of confidence."
But as he looks forward to wearing the crimson and gold of the Rocks and joining a squad that finished 8-3 in '19, taking second in the Western Big 6 and losing in the second round of the playoffs to eventual Class 6A state champion East St. Louis, Rusk still has plenty of fond memories of his time as a Rocket.
Last fall, he caught 39 passes for 684 yards and nine touchdowns to earn first-team honors in the Three Rivers Conference's Rock Division, splitting time between tight end and the defensive secondary as a cornerback.
"From football to basketball, I played some of the best I've ever played, and Coach Saey (Rockets' basketball coach Andy Saey) was one of the best coaches I've had," said Rusk, who averaged 11 points and 10 rebounds to help the Rockridge cagers capture TRAC West and 2A regional championships.
"I've still got tons of friends at Rockridge. Coach Saey and (football coach Jeff) Henry, I wish them the best of luck. I know both of their teams are going to be really good."
Get in the game with our Prep Sports Newsletter
Sent weekly directly to your inbox!