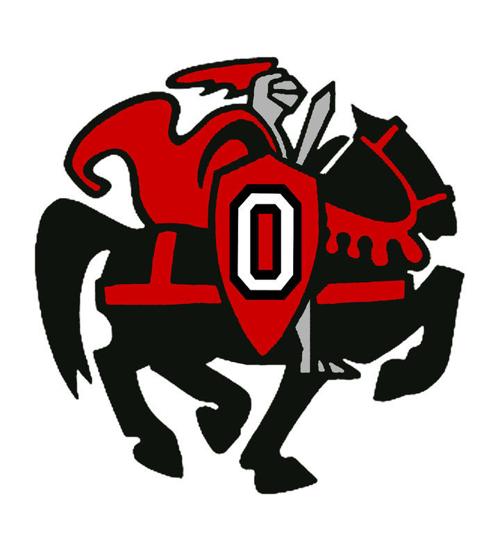 ORION – For the better part of Friday's first half, the Orion football team dominated Kewanee, and it showed on the scoreboard.
However, a quirky turn of events late in the second quarter helped turn the tide for the Boilermakers, who proceeded to ride that wave to lead by as much as eight points. The Chargers, though, hung tough and rallied to earn a thrilling 35-27 win at Charger Field.
Tying the game at 27-27 with 4:18 left on senior quarterback Ryan Jungwirth's 19-yard touchdown pass to Kobe Lieving and his subsequent two-point toss to Lieving, Orion (2-0) got the ball back on a Jungwirth interception, and he finished what he started by scoring on a one-yard sneak with 17.2 seconds on the clock for the winning touchdown.
"When you get the momentum, that makes it easier to play; you can stay focused on the good. It gives you the energy to play your best game," said Jungwirth. "We knew we could run the ball, and once we got down there, we wanted to keep running clock and give them the least amount of time.
Jungwirth completed 15 of 19 passes for 187 yards and three touchdowns, with junior running back Coby Schultz notching 147 total yards, 89 coming on the ground with a workmanlike 28 carries.
"It's all about teamwork, coming together and doing the right things," said Schultz. "We learned that you never give up, that you go 100 percent and try your hardest until the game is over."
It is the second close win in as many weeks for Orion, which edged Monmouth-Roseville 20-18 on the road last Friday.
You have free articles remaining.
"As long as we find a way to win, that's good enough for me," said Orion coach Chip Filler. "What we're best at is playing situational football. We had guys going down with cramps, everything going bad for us, but we found a way to muster enough to get the job done."
But before their final-period rally, it looked as if the Chargers had lost the momentum it had built in the first half.
Down by 13 points with 4:33 left until halftime, Kewanee lineman Xavier Crowe caught a shanked Orion punt and returned it 25 yards to paydirt to get the Boilers on the scoreboard. That play gave first-year coach Brad Swanson's club new life, and it took advantage.
After a Niko Powe interception stopped an Orion drive just in front of the goal line, the Boilermakers put together a 93-yard drive capped when Josh Nimrick scored from seven yards out with 1:04 left in the first half. Keegan Anderson's PAT kick gave Kewanee its first lead at 14-13.
The Boilers got another break early in the third quarter when a punt took an odd hop off an Orion player and Kewanee's Cam Conley recovered at the Charger 32-yard line. Kewanee then converted a pair of fourth-down the conversions, the last of which came on Kavon Russell's six-yard touchdown run.
The teams then traded touchdowns, with Coby Schultz's six-yard run bringing the Chargers with two before Kewanee answered when quarterback Will Bruno hit Russell with a 24-yard scoring pass, enabling the Boilers to take a 27-19 lead into the fourth quarter. However, Orion saved its best for last.
"At halftime, we talked about how there was still a lot of game left," said Jungwirth. "If we fixed things up and kept grinding, we could get back in the game."
After a scoreless first quarter, the Chargers built a 13-0 lead in the opening half of the second period. First, Jungwirth hit Schultz with a 20-yard touchdown pass just 43 seconds into the quarter.
Less than five minutes later, Jungwirth and Quinn Hoftender hooked up on a 42-yard scoring pass, with Hoftender dragging several Kewanee tackles into the end zone with him.