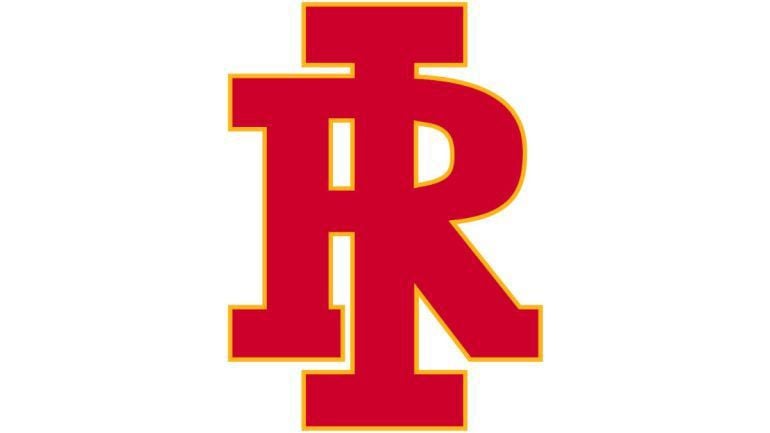 ROCK ISLAND — Special teams were special for the Rock Island Rocks as they beat Quincy 35-19 Friday at Almquist Field.
Two kickoff returns for touchdowns in the third quarter staved off a pair of Quincy touchdown passes.
The victory moved Rock Island to 6-2, 5-1 in the league and secured a playoff berth. Quincy dropped to 4-4, 3-3.
"For sure, this is the biggest win we have had in a few years," Rock Island senior JáKye Hill said. "We finished the job and made sure what we did counted."
RI coach Ben Hammer is never one to overblow any one play or any one win. He just enjoys to see his guys happy.
"The wins are all the same for me," Hammer said. "I'm super happy for the kids. I thought we left no stone unturned and this was a fun win."
The win will cost Hammer a little cash this coming week. Special teams coordinator Troy Joseph told his kick return unit if they ran back a TD Hammer would buy that unit dinner at Olive Garden.
"I guess we might have to get another meal with the two run backs," Slater said. "I'm excited about some Olive Garden. Let's do Papa John's as well."
A late Davion Wilson rushing TD gave the Rocks some breathing room in the Western Big 6 Conference battle but it was kickoff returns by Perry Slater and Hill in the third quarter that gave the Rocks the win when Quincy was maming its run.
The Blue Devils got started quickly with Adonte Crider going 37 yards up the middle on Quincy's first offensive play. Crider continued into the red zone. RI had two potential interceptions go through their hands before QHS back-up quarterback Blaine Wilson hit Drake Tournear for a 6-yard TD.
Rock Island threw an interception on the next possession, but the defense stymied the Devils and junior Devin Swift took over under center for the Rocks. Swift completed four straight passes including a 34-yard scoring strike to Slater.
On the play Quincy had three defenders to the left side of the formation with three RI receivers and both Quincy linebackers were within two yards of the line of scrimmage. That left Slater one-on-one in press coverage with two-third of the field open. Slater beat his man and Swift made a perfect throw.
'I saw the defense and coach said throw it to Perry," Slater said. "We had to take advantage on that play, and we did."
Added Hammer, "They were dead set that they wanted to stop our run game and we've had a lot of teams who play cover-zero and we think we have the quarterbacks who can throw the defense out of that. Devin (11 of 17 for 141 yards and two TDs) made a great throw."
Quincy drove back to Rock Island's 15 before Victor Guzman tipped a Wilson pass and M.J. Stern intercepted it, one of three Quincy turnovers in the half.
Swift went to work and buying some time he lofted a long pass to JáKye Hill near the goalline and Hill outreached the Quincy defender to grab the pass and fall into the end zone.
"I was a little behind the defensive back and I just jumped as high as I could," Hill said.
Added Hammer, "That was an unbelievable play by JáKye."
Quincy starting quarterback Lucas Reis, the Western Big 6's leading passer, took over in the second half and he got things going in a hurry. Reis completed his first four passes and hit his favorite target for a score. Darrell Woodson, who blocked two field goals last week, blocked the extra point.
Quincy, trying to keep Rock Island's dangerous kick return group controlled kicked short but Slater, the usual deep returner, came up and grabbed the ball and went 65 yards for a score.
"We saw (Quincy) in a bunch set up for the kick so we moved everyone up for a potential onside kick," Hammer said.
Said Slater. "I just got the ball and broke a couple tackles. It was a big play after they scored so quick in the second half."
Reis came right back with another drive, hitting all five of his passes, including a circus catch by Tournear, who tipped the ball to himself for a 35-yard TD grab. Tournear finished the night with 11 receptions for 115 yards.
This time Quincy kicked deep and Hill bobbled it at the 3, then found a huge opening to his left and he raced 97 yards for another special teams score to put the Rocks up 28-19.
"I knew they might try to kick it deep once and I had to take advantage of my one chance," Hill said. "I saw just a few guys on that side of the field. I just had to fake them out and run by them."
Quincy drove again but this time the defense stepped up and force a field goal try that was way off the mark. The Rocks also stopped two other Quincy drives with fourth-and-short runs that were stopped in the backfield.
"We had a lot of guys step up and do things really well," Hammer said. "Those two fourth down plays were huge. I think this was the most complete game we have played since the Metamora game."
Get in the game with our Prep Sports Newsletter
Sent weekly directly to your inbox!