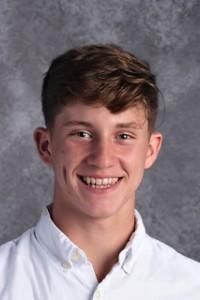 Annawan-Wethersfield 48, West Central 18: Coltin Quagliano tossed three more touchdowns, and the state's third-ranked Class 1A club clinched an outright Lincioln Trail Conference title. Julian Samuels caught two of those scoring strikes, and Reece Gripp and Isaac Shaw also scored twice to help the Titans remain unbeaten (8-0, 6-0 LTC). Mercer County upsetting defending LTC champ Princeville assured A-W the title.
Mercer County 8, Princeville 7: The Golden Eagles became playoff eligible by holding on late for the upset. MerCo (5-3, 4-2 LTC) got a fumble recovery by Noah Miller on the 5-yard-line with three minutes to play to deny the Princes (6-2, 4-2) the winning score. Seth Speaker also intercepted a pass in the fourth quarter for the Eagles, who took the lead in the first quarter on a Brayden Williams run and 2-point conversion.
Morrison 27, Rockridge 13: Hunter Newman both passed and rushed for a touchdown, and the fourth-rated Class 1A club statewide clinched no worse than a share of the Three Rivers Rock title. Newman's first-quarter TD pass was 24 yards to Nathan Helms, and the Mustangs quarterback added a 93-yard TD run before halftime for a 20-0 lead. An 80-yard interception return by Ryan Kennedy to start the final period stretched the lead to four scores for Morrison (8-0, 5-0 TRAC Rock). Rockridge (3-5, 1-5) was eliminated from playoff contention for the first time in a decade despite late scores by Niko Zarlatanes (2 yard run) and Cole Rusk (2-yard pass from Brayden Deem) against a Mustangs defense that had surrendered only 22 points previously this season.
Orion 55, Bureau Valley 0: The Chargers (5-3, 3-2) became playoff eligible by pitching their second shutout of the season, keeping their Three Rivers Rock foes winless in the process.
Kewanee 22, Sherrard 14: The Boilermakers (5-3, 4-1) survived three first-half turnovers and rallied from a 14-13 halftime deficit to become both playoff eligible and remain in the Three Rivers Mississippi title race. Sherrard fell to 1-7 (1-4).
Princeton 42, Monmouth-Roseville 13: The state's ninth-ranked 3A team clinched a share of the TRAC Mississippi crown at 7-1 (5-0 conference), eliminating from playoff contention in the process the Titans (3-5, 2-3).
Spring Valley Hall 33, Fulton 32: The Steamers (5-3) were edged in the Three Rivers cross-over contest by a fellow playoff-bound squad (6-2).
Peru St. Bede 24, Erie-Prophetstown 23: The Panthers (2-6, 1-4) became this season's first victims for the Bruins (1-7, 1-5) in Three Rivers Rock action.
Get in the game with our Prep Sports Newsletter
Sent weekly directly to your inbox!