Tyler Maro always has stood out among his peers. By fifth grade, he was 6-foot and towering over classmates.
"Growing up, it was always hard because I was going through so many growth spurts," Maro said. "You'd get to a point where you feel coordinated and then grow another 3 or 4 inches."
Now at 6-7 and about to enter his senior year at Davenport Assumption High School, Maro has stopped getting taller.
He is growing in other ways. He has added about 20 pounds to his frame since last football season. He has emerged as a leader on the football team and in the classroom for Assumption.
And the 260-pounder has evolved into a high-major football prospect for the 2021 class.
Listed as a three-star recruit by Rivals and 247Sports, the right tackle has garnered 31 Division I offers, half of those coming since the first week of April.
More than a third of those are from Power 5 programs in Arizona State, Duke, Illinois, Iowa State, Kansas State, Louisville, Nebraska, Oregon, Syracuse, UCLA and Wake Forest.
Interest is there as well from Iowa, Minnesota, Stanford and Wisconsin.
"I didn't expect this at all," Maro said. "I was doing research on the opportunities I had and now I have even more great opportunities.
"It has been difficult because I've received so many in such a short period of time. It has been chaotic that way, but it has been exciting to see so many places."
Because of the COVID-19 pandemic, Maro has not had the chance to take any visits this spring. He has done a virtual tour of about every school that has extended an offer.
"At the moment, it is the best solution to the current situation," Maro said.
Maro said he is in no rush to make a decision.
There is no front-runner or list of finalists yet. He plans to take visits once campuses open up and a decision could come at the end of the high school football season.
Right now, Maro is soaking in the process. His afternoons often are devoted to Zoom meetings, virtual tours or calls from college coaches.
"He has taken this in stride," Assumption football coach Wade King said. "He's not out there beating his chest. He's been patient and now people are certainly interested in him."
King has been busy fielding phone calls from unfamiliar area codes. Arizona State was among the new schools to contact him this past week. The Sun Devils offered Maro on Friday.
Coaches often ask King for the Maro story. His response?
"He's just rock-solid, very thorough in what he does," King said. "He is a coach-pleaser. If you coach him, he's going to do what you tell him to do."
His size, wingspan and flexibility are among the traits that have made him a valued prospect.
Louisville was his first Power 5 offer in November. The next came from Syracuse on April 3.
Then from April 24-30, he picked up seven offers from power conferences.
"It has been crazy," Maro said.
"My experience has been once somebody digs a kid up, people find out about him and it quite often goes like this," King said. "He's getting a lot of attention recently from the West Coast."
Football is just one aspect of what makes Maro an attractive recruit.
He also has been involved in basketball, baseball and was planning to participate in track and field as a thrower this spring. Maro has a 3.99 grade-point average and scored a 31 on the ACT. He was just elected president of Assumption's National Honor Society for next fall.
"He's not a kid that is going to talk your ear off," King said, "but leadership is very important to him. He's a very low-risk kind of kid."
The Knights are anticipating Maro will make a quantum leap on the field this fall.
A starter each of the past two seasons, Maro was a first team All-Metro and Class 3A first team all-stater by the Iowa Print Sports Writers Association this past fall.
"One area we're hoping for a huge jump is him being able to take over a game in terms of his aggressiveness," King said. "We've seen glimpses of that mean streak.
"His technique is very important to him and he's very technically sound."
Maro, who joined the Rising Knights program in third grade, has the frame to add considerable weight. He is in no hurry to pack on pounds.
"I feel I have a lot of room to grow, but I don't want to put on a lot of weight fast," he said. "I want it to be good weight, and a lot of coaches told me it will be easier to do that when I get in their program."
His parents have kept him grounded during the process. His father attended Iowa State. His mother played softball at Loras College.
Without having access to a weight room the past couple of months, Maro has done workouts from his backyard and basement with some dumbbells.
"I've been itching to get in the weight room and starting practices again," Maro said. "I wouldn't say the offers have increased my motivation because I was so motivated from the start.
"My family has done a good job reminding me, though, I can still lose all these opportunities. At the end of the day, it is about working hard, going out and winning games."
083018-assumption-fb-024
083018-assumption-fb-038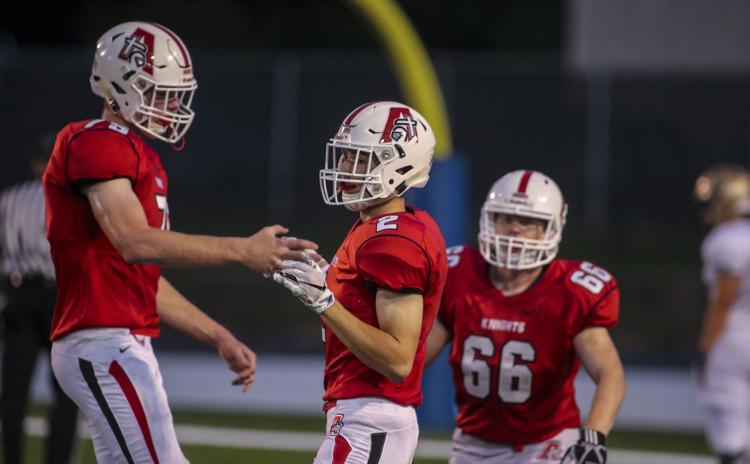 021219-qct-spt-muscatine-assum-038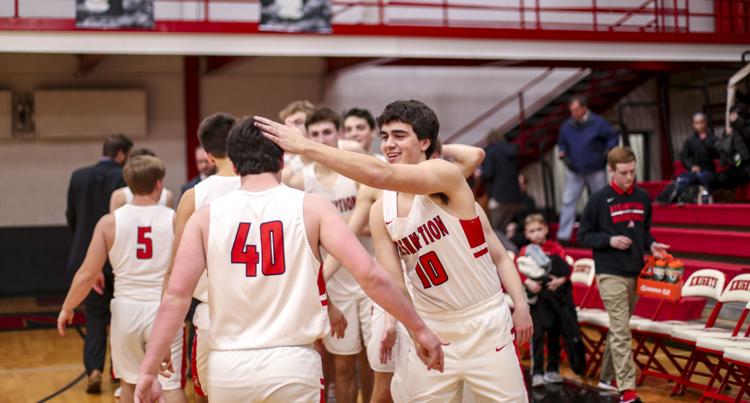 091219-qct-spt-xavier-assum-fb-012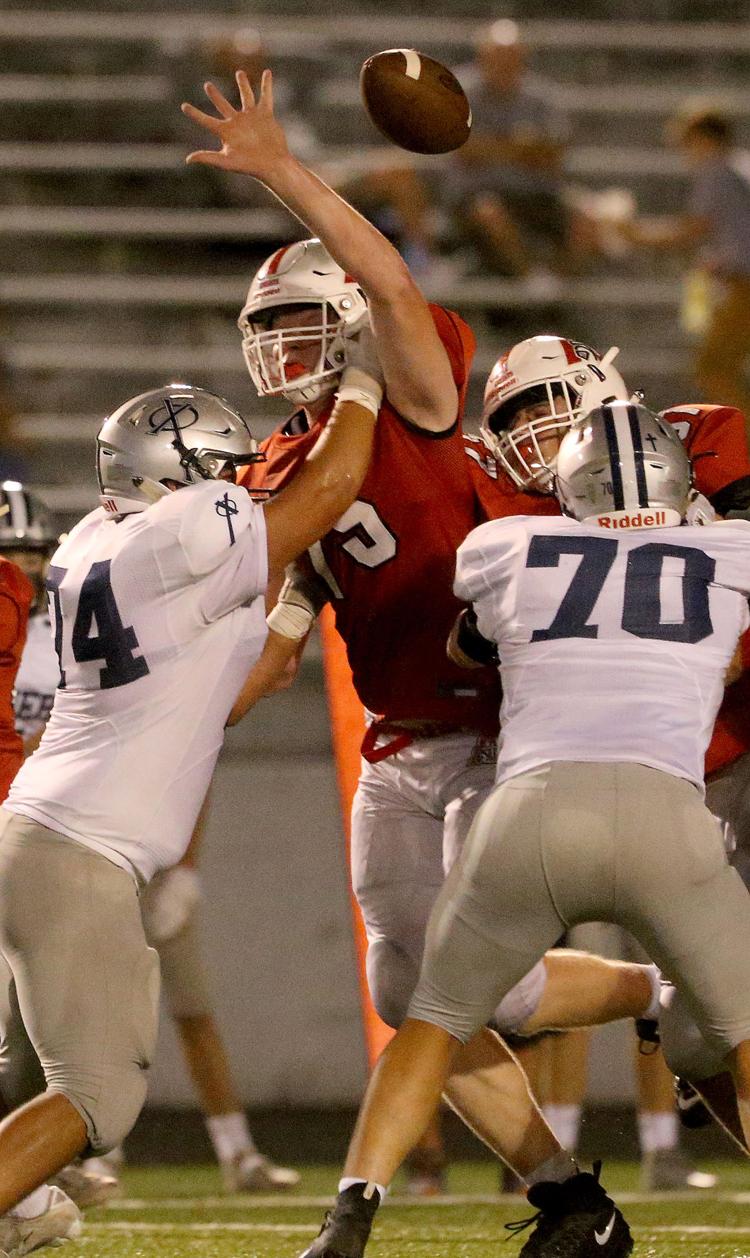 102419-qct-spt-ns-assum-fb-008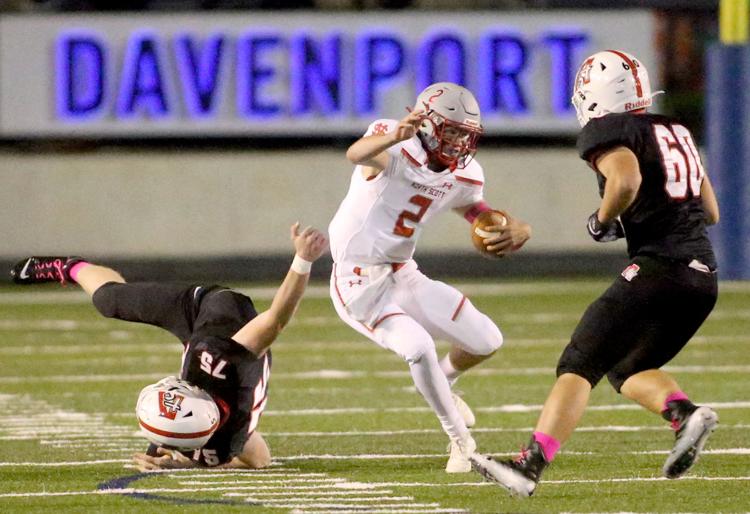 Tyler Maro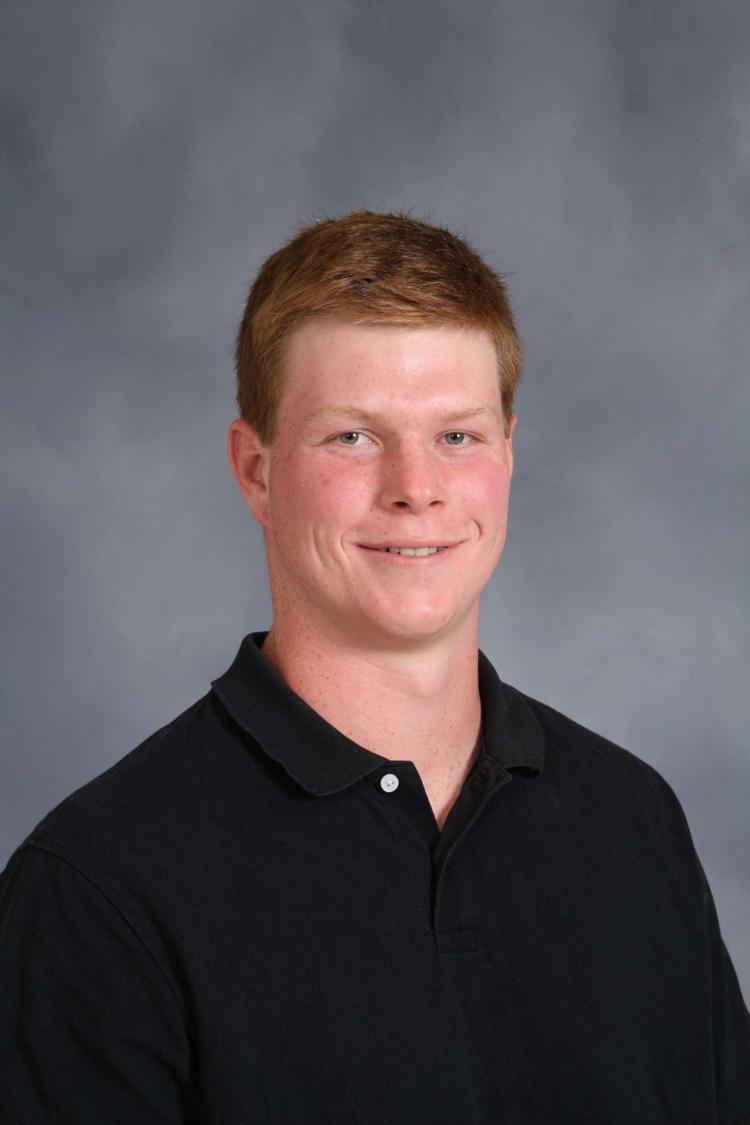 The 26th annual Genesis Shootout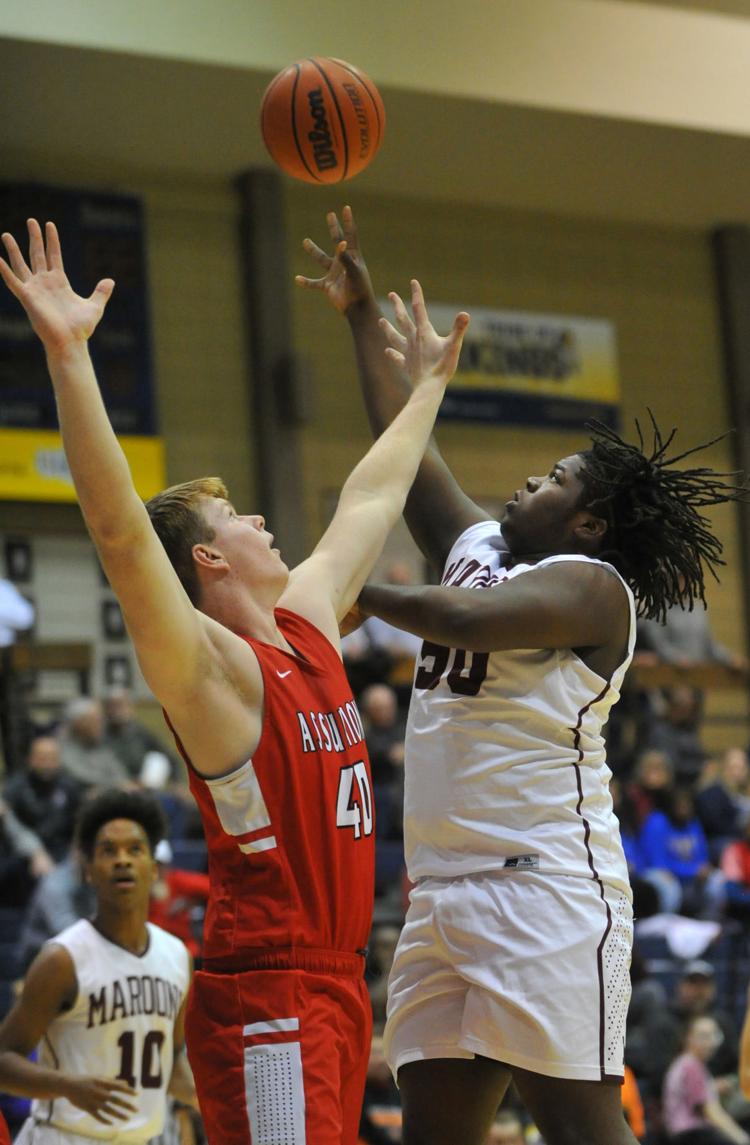 North Scott vs Assumption boys basketball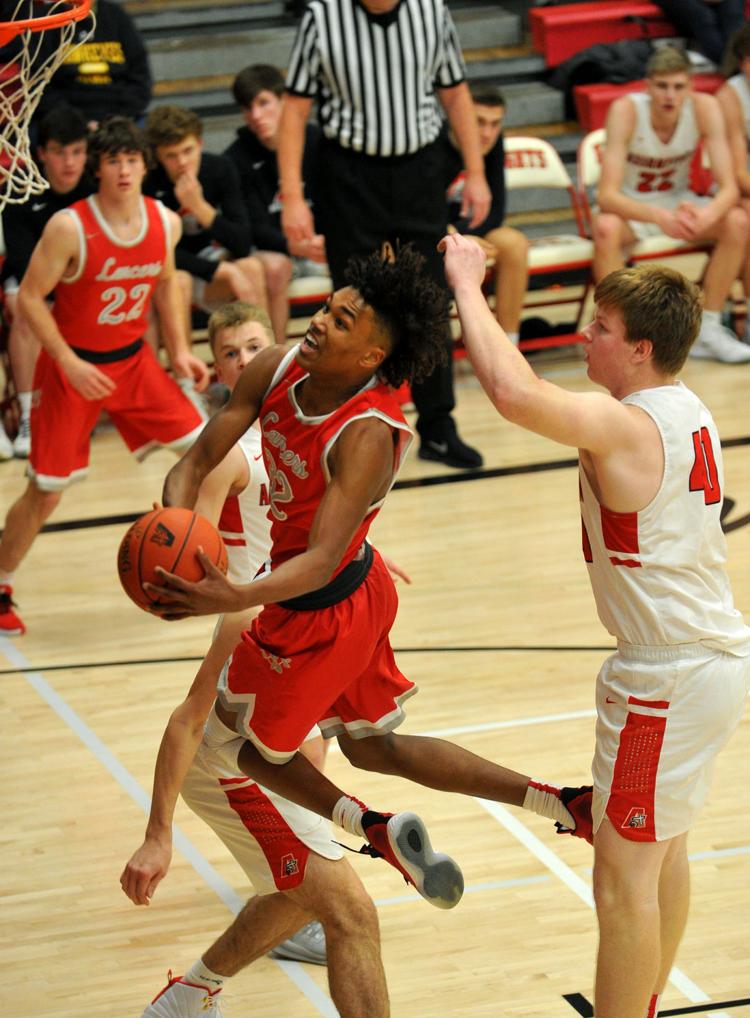 North Scott vs Assumption boys basketball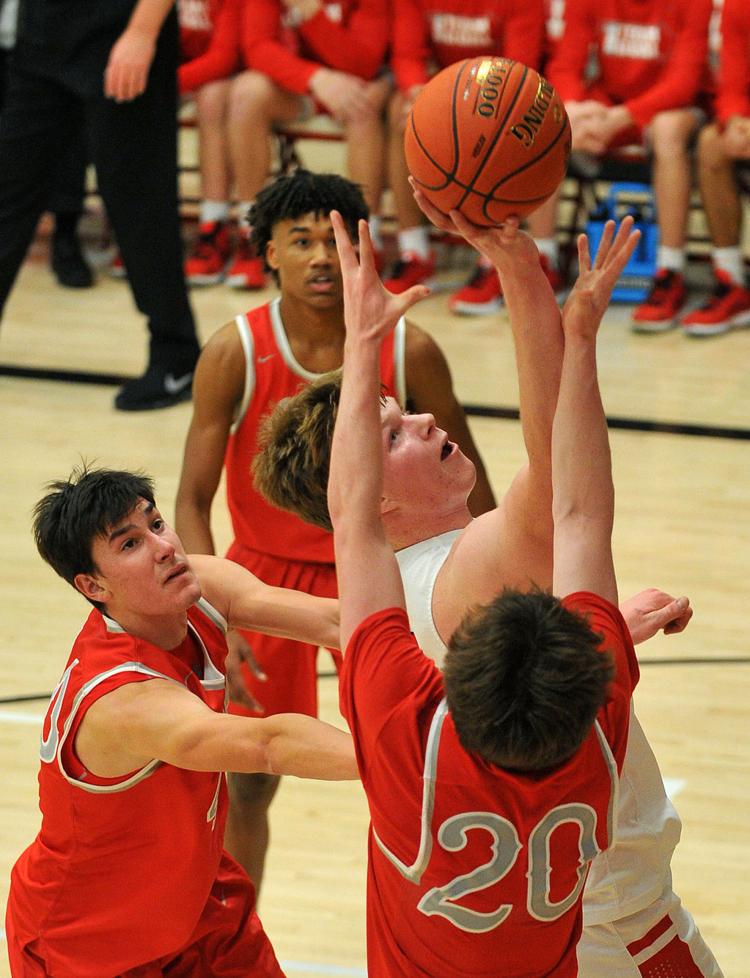 Davenport Central at Assumption boys basketball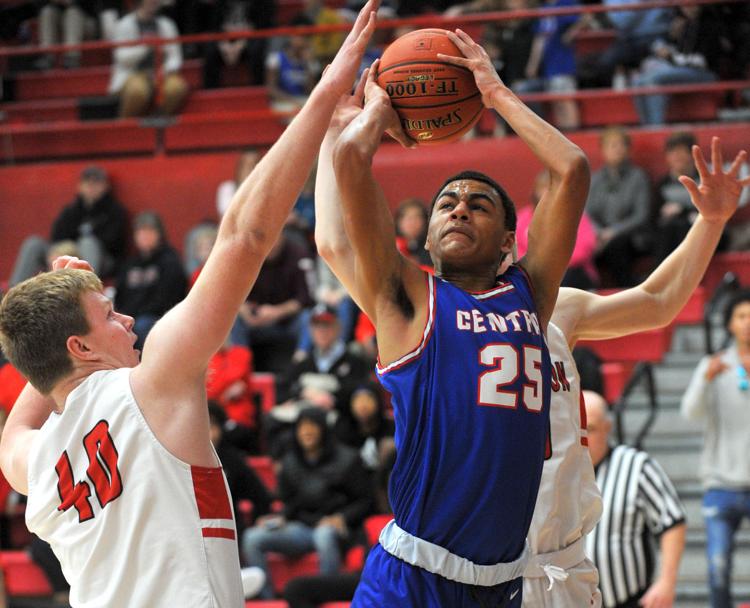 Davenport Central at Assumption boys basketball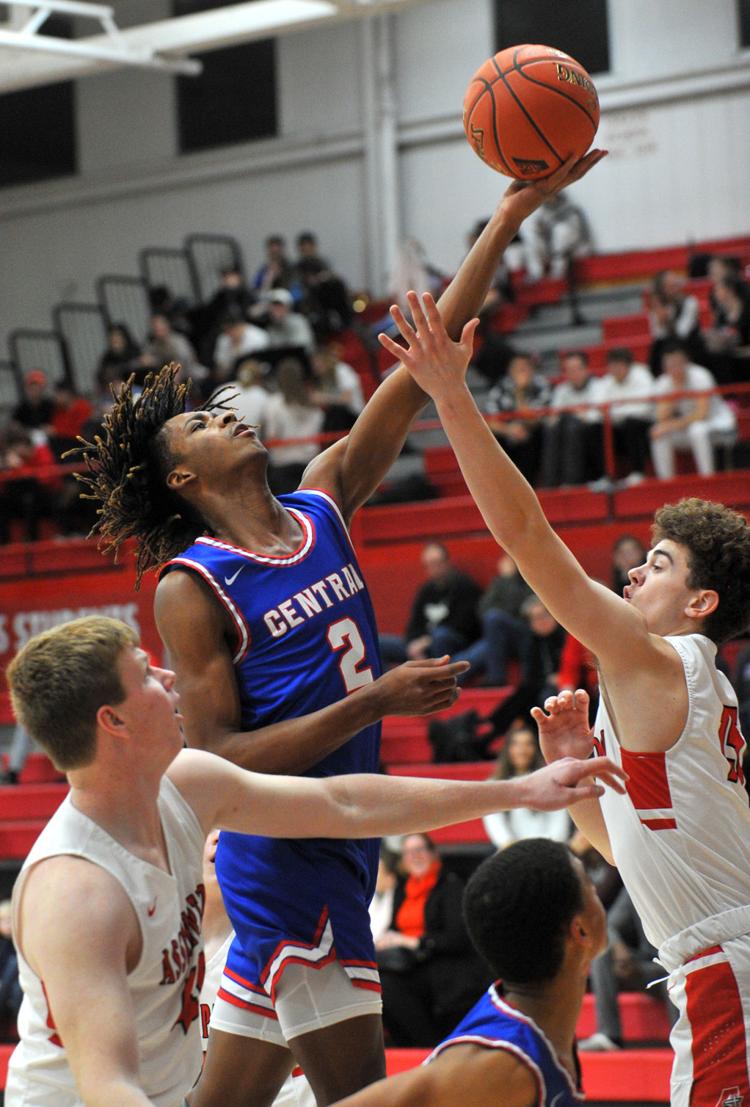 012820-qc-spt-assum-pv-boys-05.JPG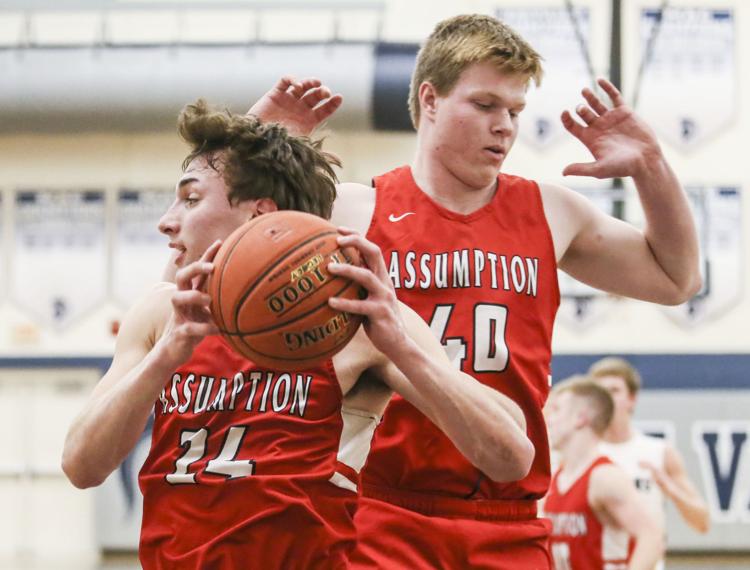 020720-qc-spt-assum-ns-hoops-14.JPG
030420-qc-spt-assumption-hoops-1293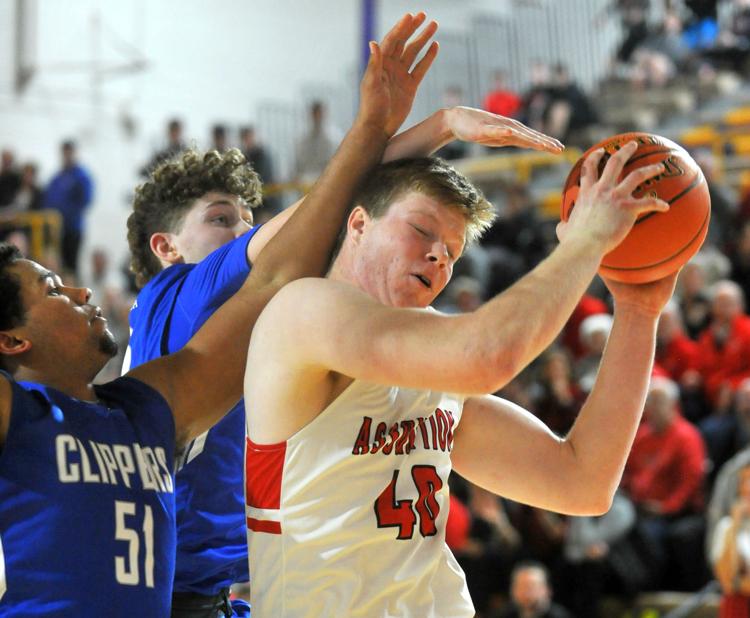 030420-qc-spt-assumption-hoops-1295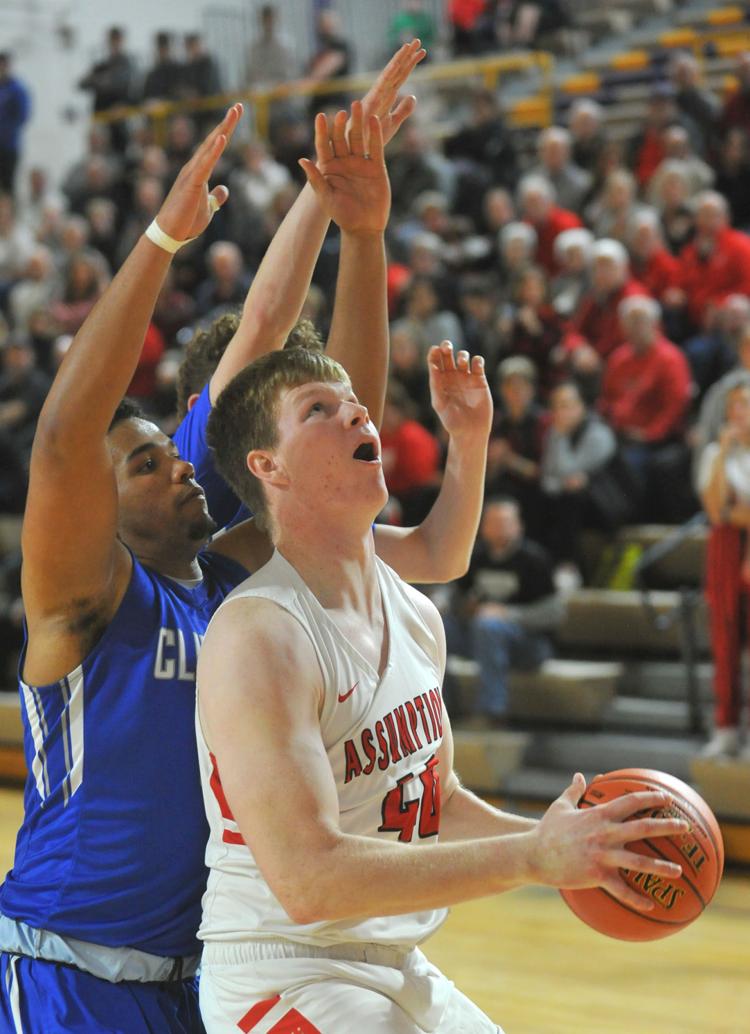 Get in the game with our Prep Sports Newsletter
Sent weekly directly to your inbox!