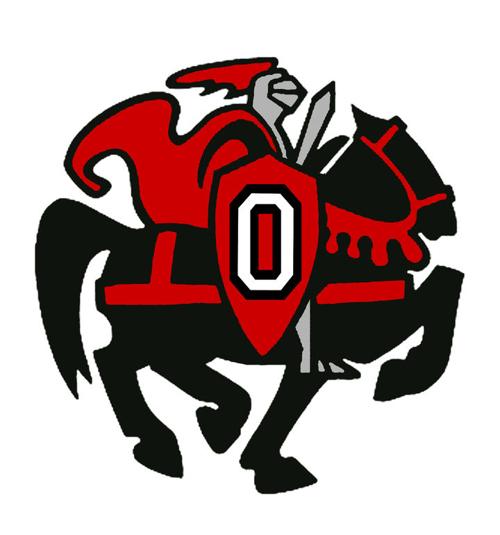 Over the past four years, some of the names have changed but the results have stayed the same for the Orion High School girls cross country squad.
For the last four seasons — and five times in the last six years — a date at the Class 1A sectional meet has been a constant for the Chargers, who will cap their season Saturday at the Seneca Sectional.
At last weekend's Alleman Regional, a well-balanced nucleus made the difference for coach Morgan Leffel's team as it tallied 107 points to finish fourth and earn one of the five sectional team berths. Orion's top three finishers all placed in the top 15, spread out by just under 25 seconds.
"This was a strange coincidence; our girls had been more spread out this season," Leffel said. "Before the meet, we talked about using a different strategy and staying close. To see them take that and run with it, it was nice."
Junior Izzy Nordstrom, a key piece of the Charger lineup since her freshman season, led the Orion pack with a 10th-place effort of 19:55.2, edging Alleman freshman Emma Shrake by a tenth of a second to earn her top 10 finish.
Senior Maryn Bollinger, who along with classmates Kiliegh Burge, Lily Moen and Rachel VanDuyne has been a part of each of the Chargers' four straight sectional appearances, finished her three miles in 20:19.3 to place 15th. Sandwiched in between Nordstrom and Bollinger was one of the Orion freshmen, Olivia Thomsen, whose 20:03.3 clocking earned her 13th place.
At most regionals, such a tight pack would have had the Chargers in the running for the program's first team title. Considering the competition on hand last Saturday, led by meet host Alleman which rolled to the championship, Leffel is perfectly content to just be moving on.
"When the season started, we were running well, but at the time we didn't know what regional we'd be in," she said. "I thought we could run for a title. Coming into (last weekend), we wanted to be in the mix and in the conversation."
Final bow for standout duo: For a pair of area senior standouts and individual qualifiers, Saturday's boys sectional race at Seneca will be the final run of their high school careers.
With there being no state tournament this season because of COVID-19 restrictions, regional runner-up and 2019 state medalist Briar Nevills of West Carroll and Ridgewood's Nick Janson will wear their team colors for the last time this weekend.
For Janson, just being able to compete is a victory in itself.
"Just coming back to normal (with the Lincoln Trail Conference meet and the regionals), without a doubt, I missed the competition from this season," said Janson, who took sixth at the Alleman Regional with a personal record time of 16:19.2. "At LTC, it was about getting back into the feel of everything. At sectionals, I just hope to do my best and get another P.R."
Nevills' regional time of 15:25.5 was just over four seconds behind winner Jacob Belha of Sherrard and less than a second ahead of Riverdale bronze medalist Tommy Murray. He is looking forward to another tightly contested race at Seneca.
"I could see us going 1-2-3 at sectionals; that wouldn't surprise me," he said. "I only got to run in four duals this year and had three weeks off (prior to regionals), so the competition is really the best part. Without a doubt, this regional was the strongest, individual-wise."