ROCK ISLAND — The inability to make big plays and key free throws were costly to the Rock Island girls' basketball team in three losses to start the season. On Saturday the Lady Rocks them.
After letting a 10-point lead in the fourth quarter get away as Decatur MacArthur drew even, the Rocks made those winning plays. It started when sophomore Emily Allison came down on the next possession after MacArthur tied it with a 3 and buried a 16-foot jumper.
Then, the Rocks went to work on defense and from the free-throw line to put away the game.
"We finally did it," RI coach Henry Hall said. "We made some bonehead plays to let them get back in it, but when it came to winning plays, we made them. ... That's what we've been waiting to see for two weeks."
The team's two leaders, senior Hannah Simmer and sophomore guard Imari McDuffy did a lot to finish the win. Simmer finished with 19 points and made all six of her free throws in the fourth. McDuffy had 10 points, including a big 3. Allison finished with a career-best 15.
"I'd say we won these four straight this weekend during the last practice before the tournament," Simmer said. "It wasn't that we were missing anything, it was that we came together and realized this is our team now, not last year or before." 
You have free articles remaining.
Rock Island 64, Metro 50: The Rocks had complete control of the game in the first quarter, but fell asleep a bit and saw the St. Louis area club rally to wipe out a double-digit deficit and turn it into a 29-27 halftime lead.
Rock Island again took charge in the third, leading by 10 heading to the fourth. Again, the Panthers rallied and got to within three before the Rocks pulled away.
"Grinding it out, that's our way right now," Hall said. "We haven't found everything out just yet so we are just trying to grind out wins. Give Metro credit, they didn't miss a shot in the second quarter and to start the fourth. Part of that is we got the lead early and I think we quit doing our stuff.
"We went to some man defense and that got us going when we had to. I was proud after the second quarter that we didn't put our heads down after losing the big lead. We kept battling and made some winning plays."
A big key for the Rocks was the return of the shooting prowess of junior Brooklynn Larson. She had struggled much of the first five games, but made three 3-pointers and scored a season-best 13 to help open the inside where Simmer (15 points) and Allison (13 points) were able to get to work.
"Things have definitely not been going very good for my shooting," Larson said. "My coach always tells me to just keep shooting no matter what. I'll admit I was a little hesitant to shoot because they weren't going in and that takes me out of my game. It helped a lot to make one early and then I made another and that gave me my confidence back. I think this might be the start for me."
Jamyah Winter added 10 points for the Rocks.
113019-mda-spt-rocky-hoops-032a.jpg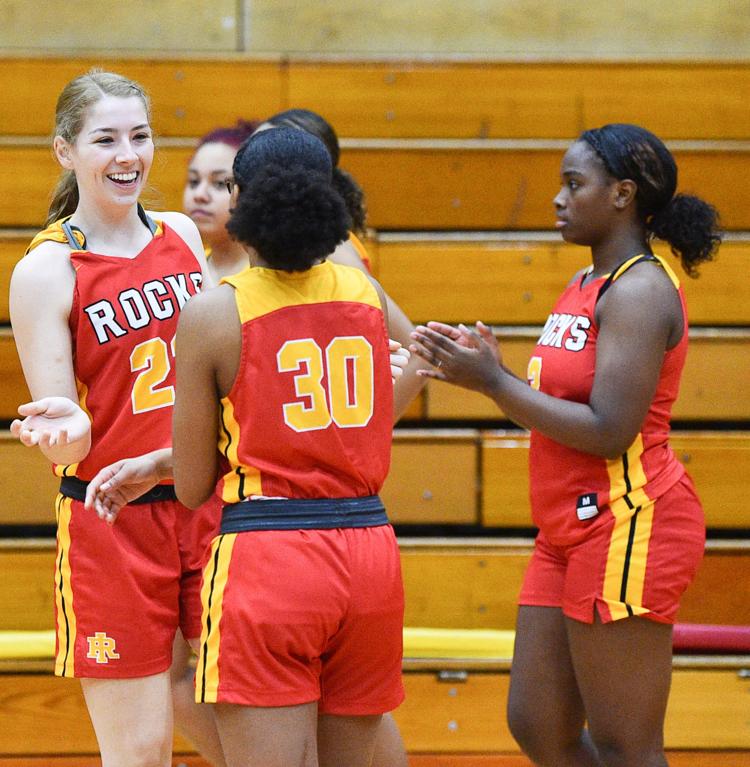 113019-mda-spt-rocky-hoops-031a.jpg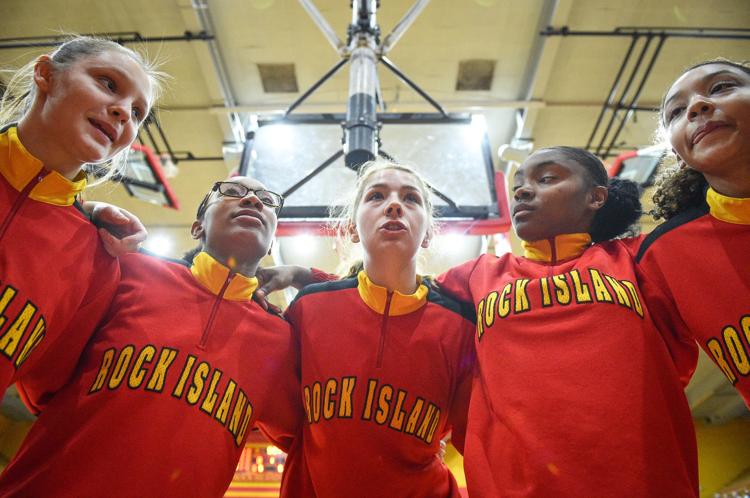 113019-mda-spt-rocky-hoops-030a.jpg
113019-mda-spt-rocky-hoops-003a.JPG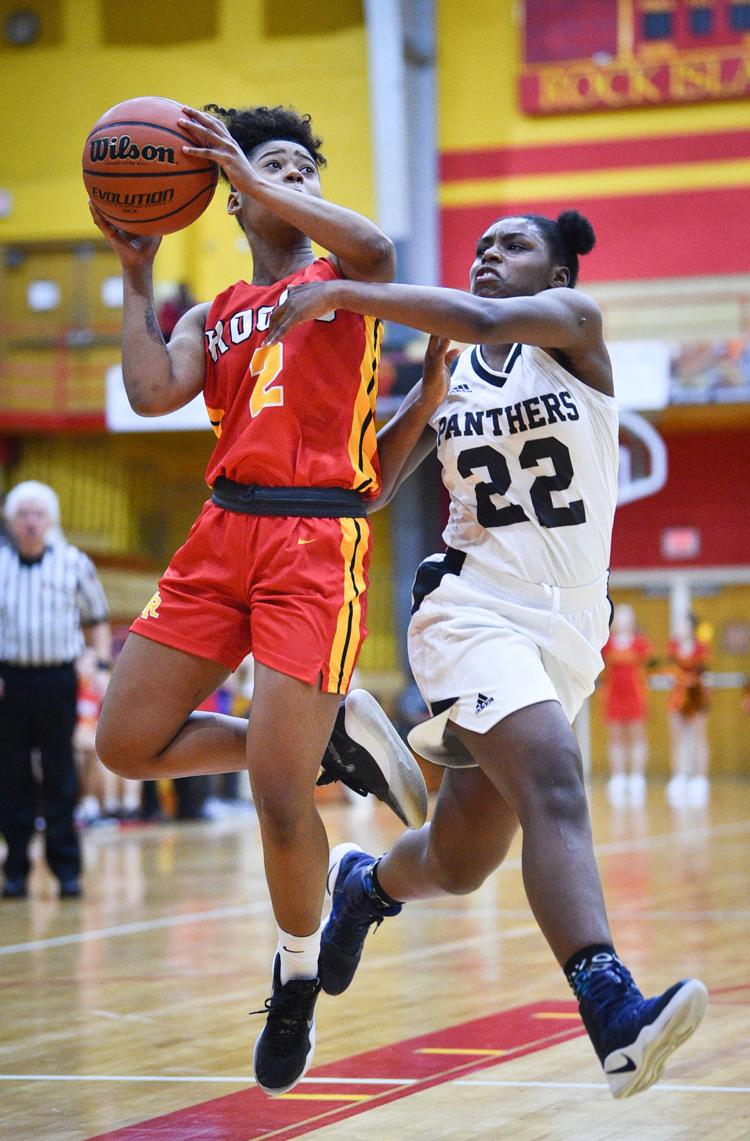 113019-mda-spt-rocky-hoops-005a.JPG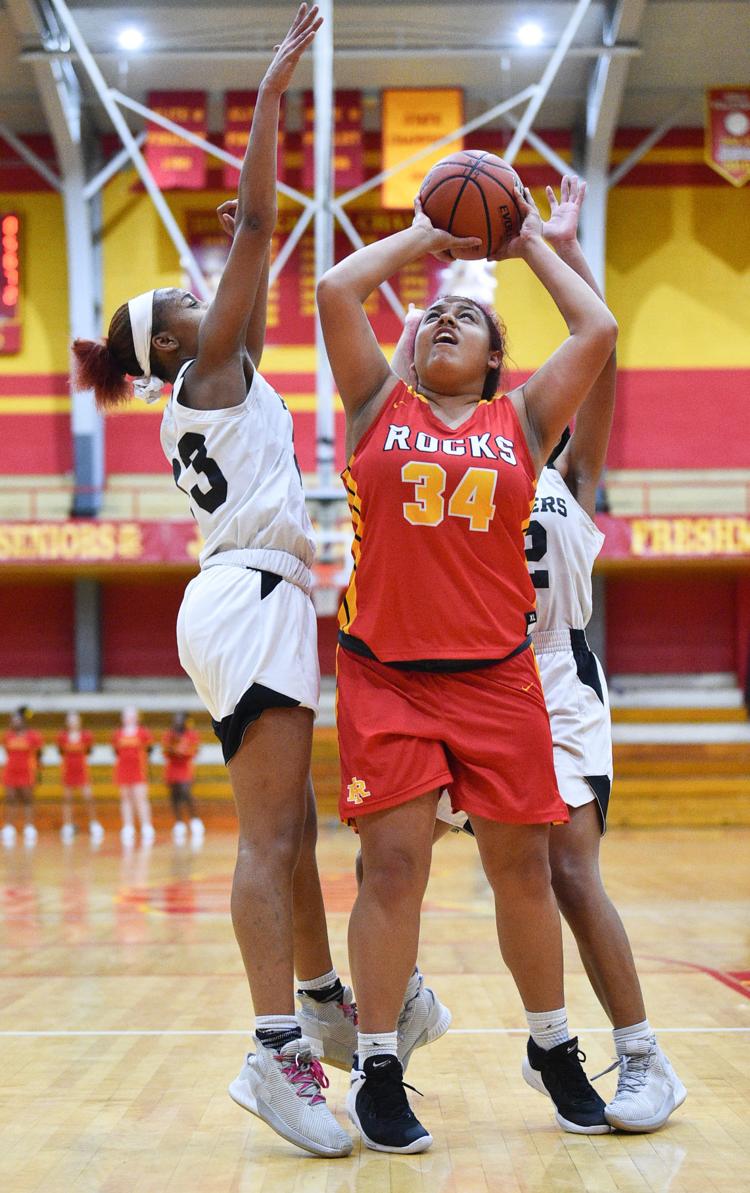 113019-mda-spt-rocky-hoops-004a.JPG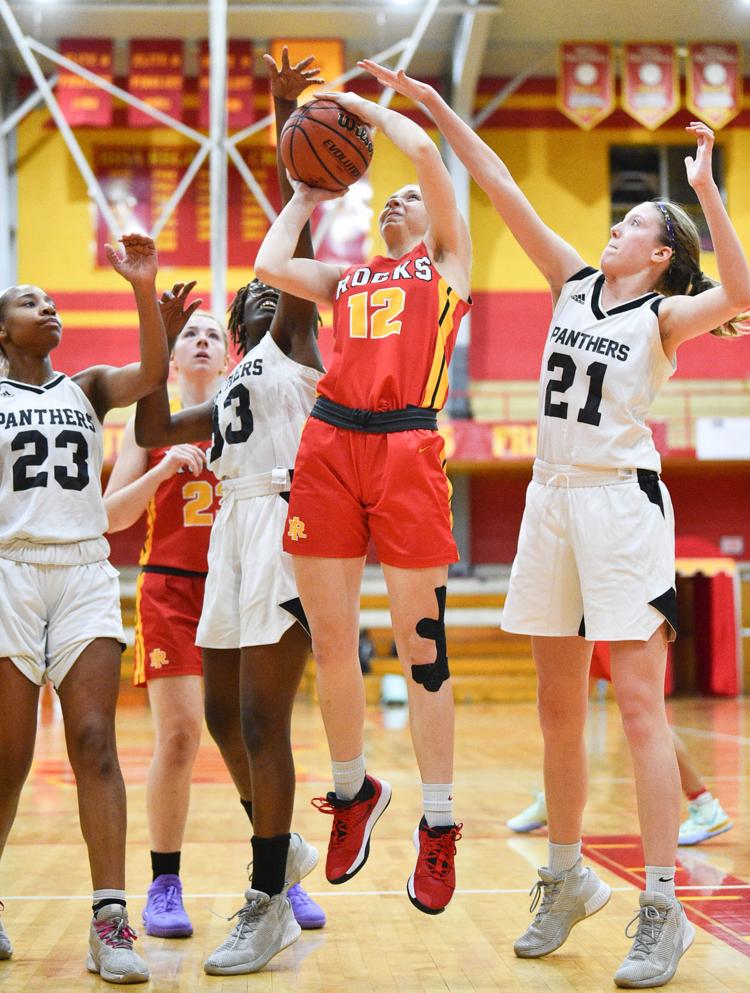 113019-mda-spt-rocky-hoops-006a.JPG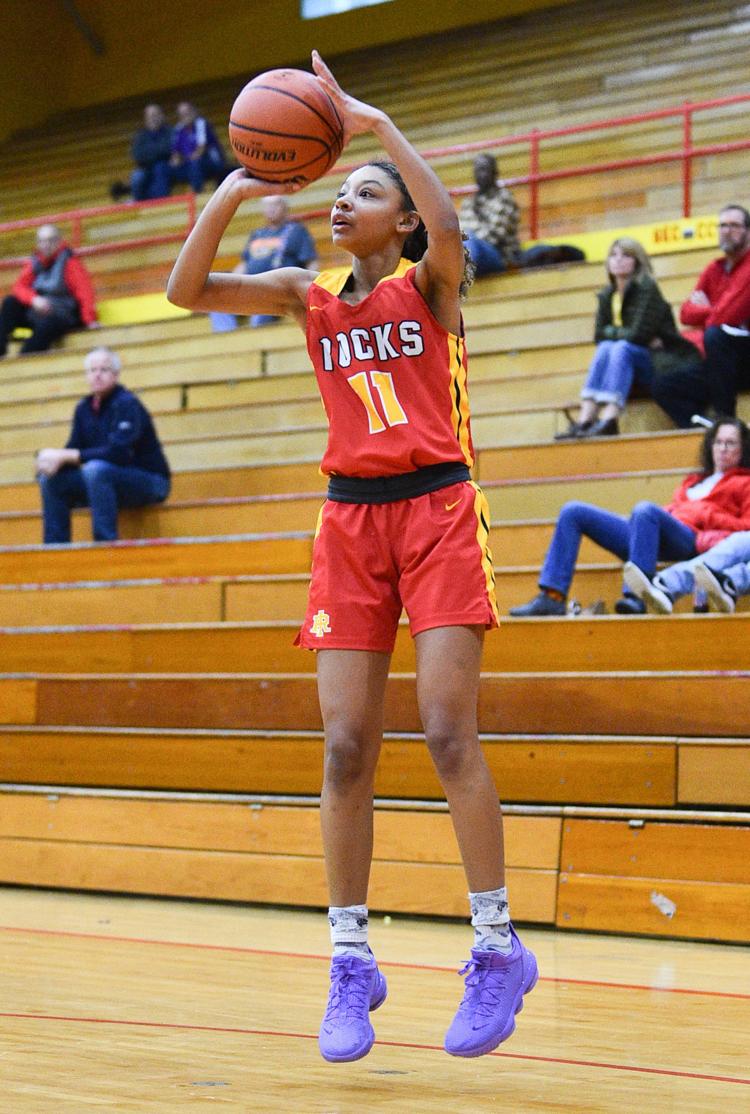 113019-mda-spt-rocky-hoops-033a.jpg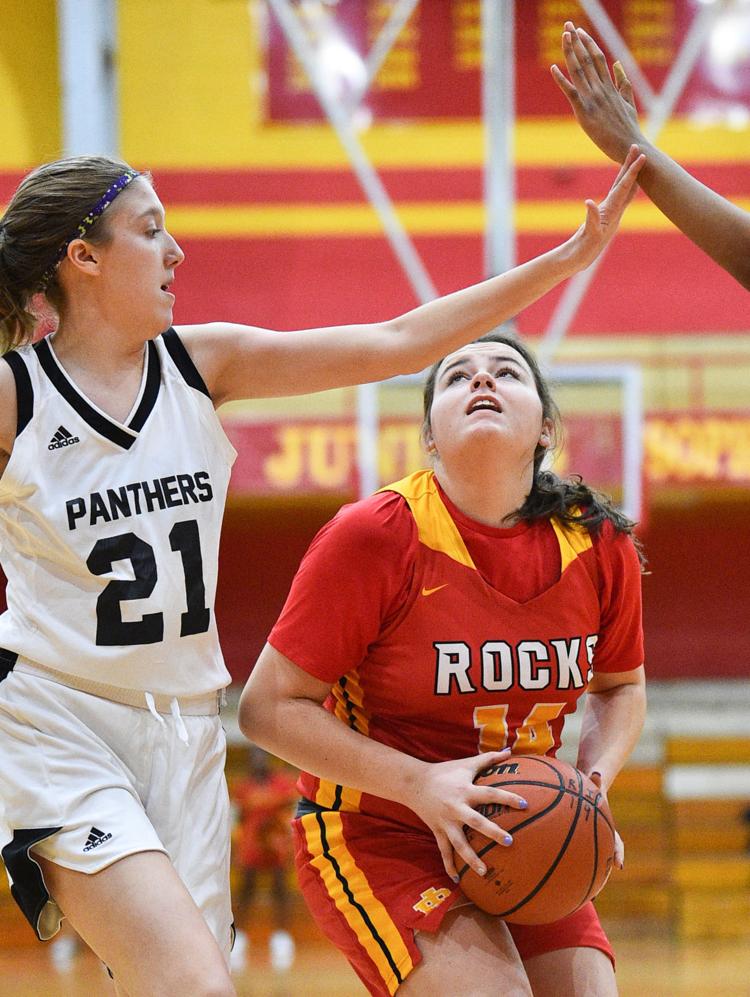 113019-mda-spt-rocky-hoops-034a.jpg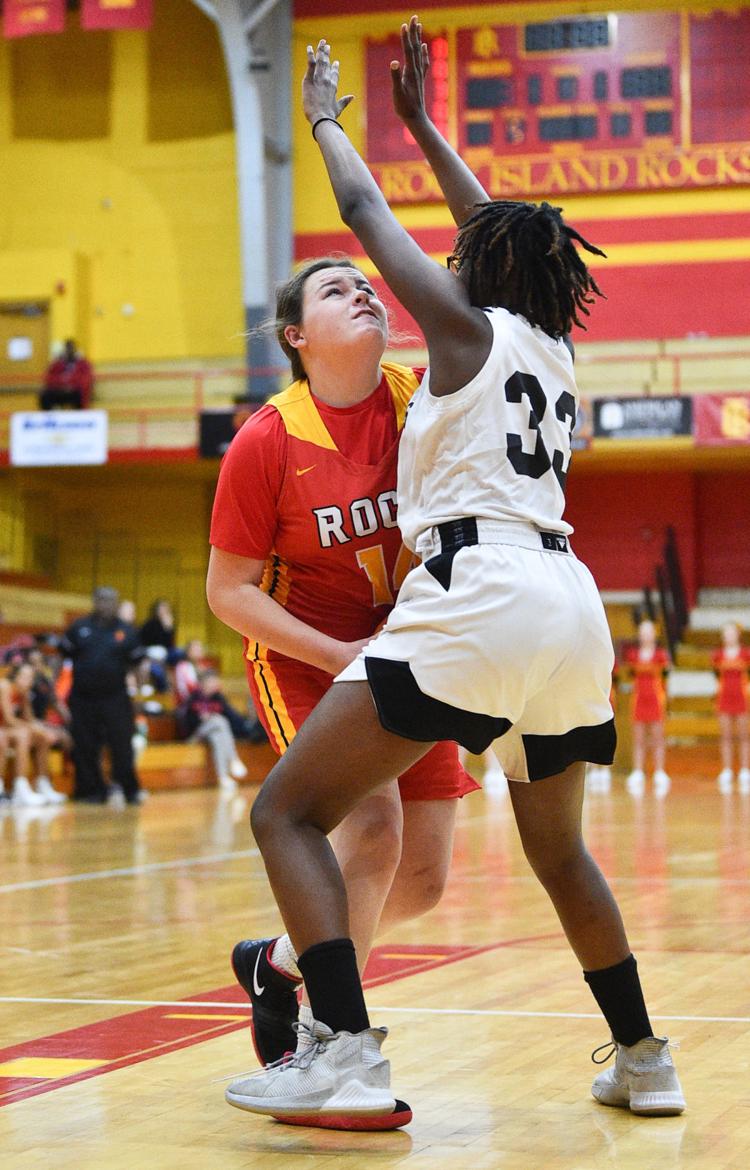 113019-mda-spt-rocky-hoops-035a.jpg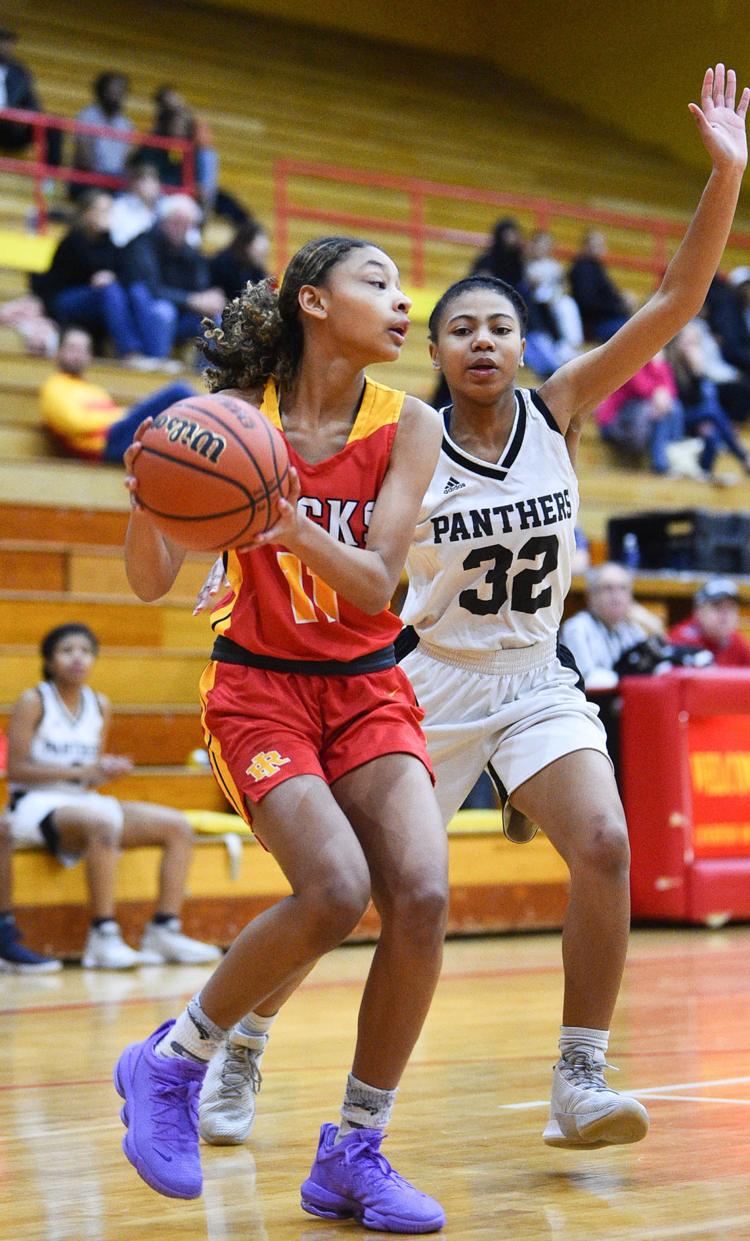 113019-mda-spt-rocky-hoops-036a.jpg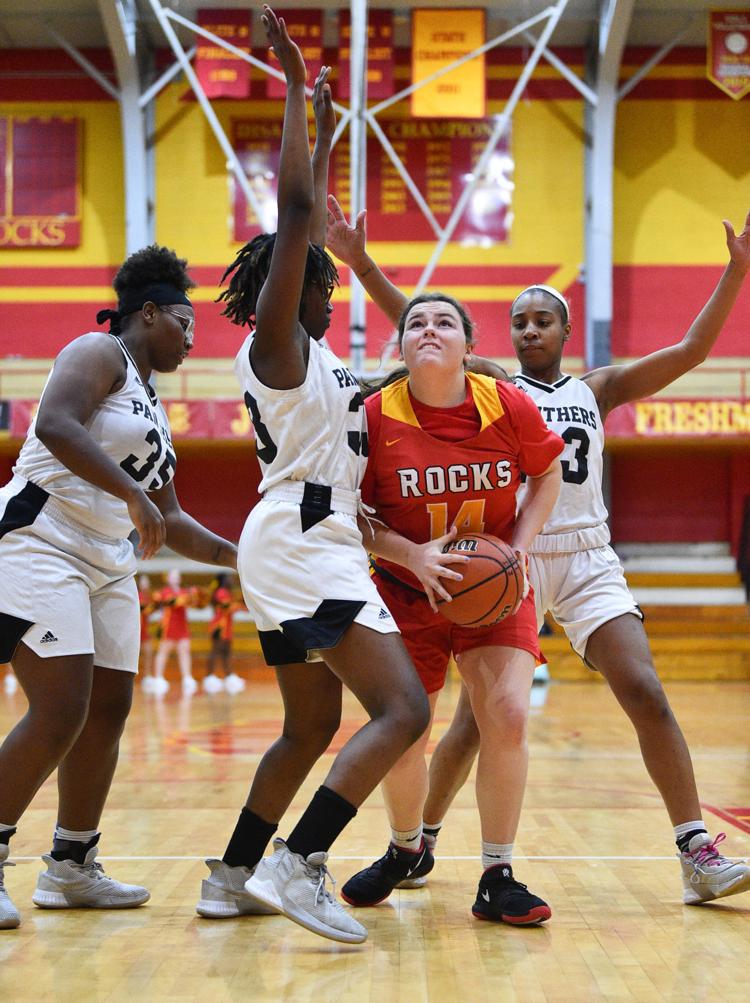 113019-mda-spt-rocky-hoops-037a.jpg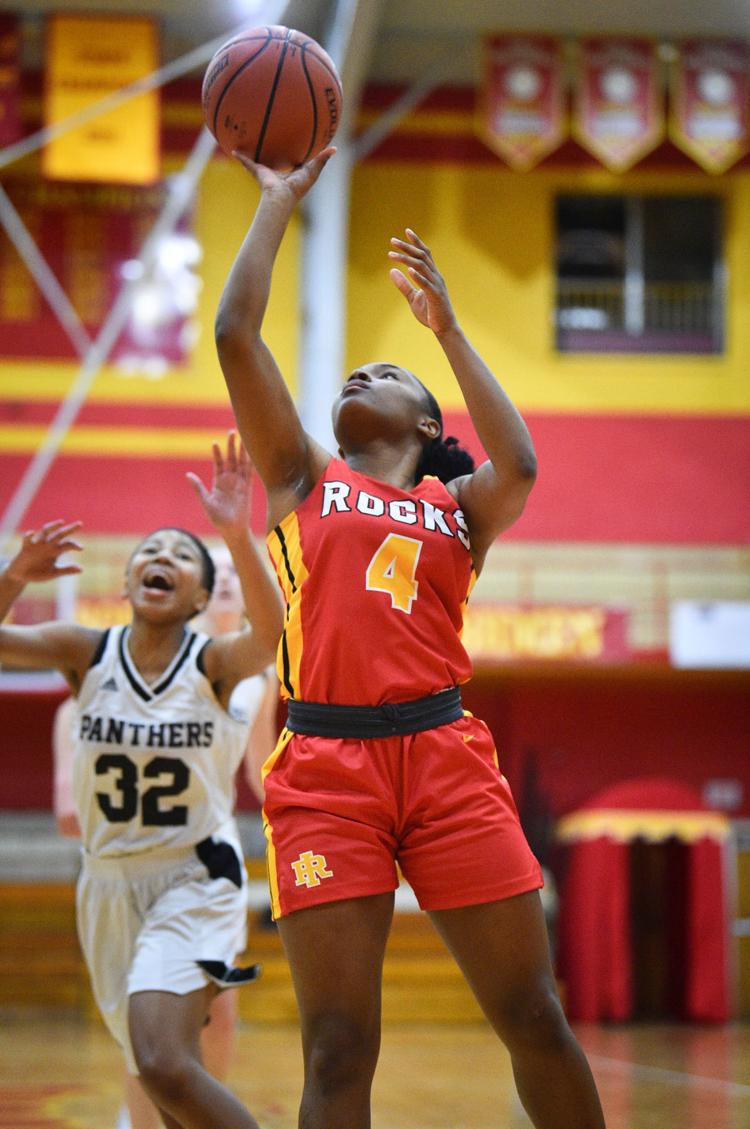 113019-mda-spt-rocky-hoops-038a.jpg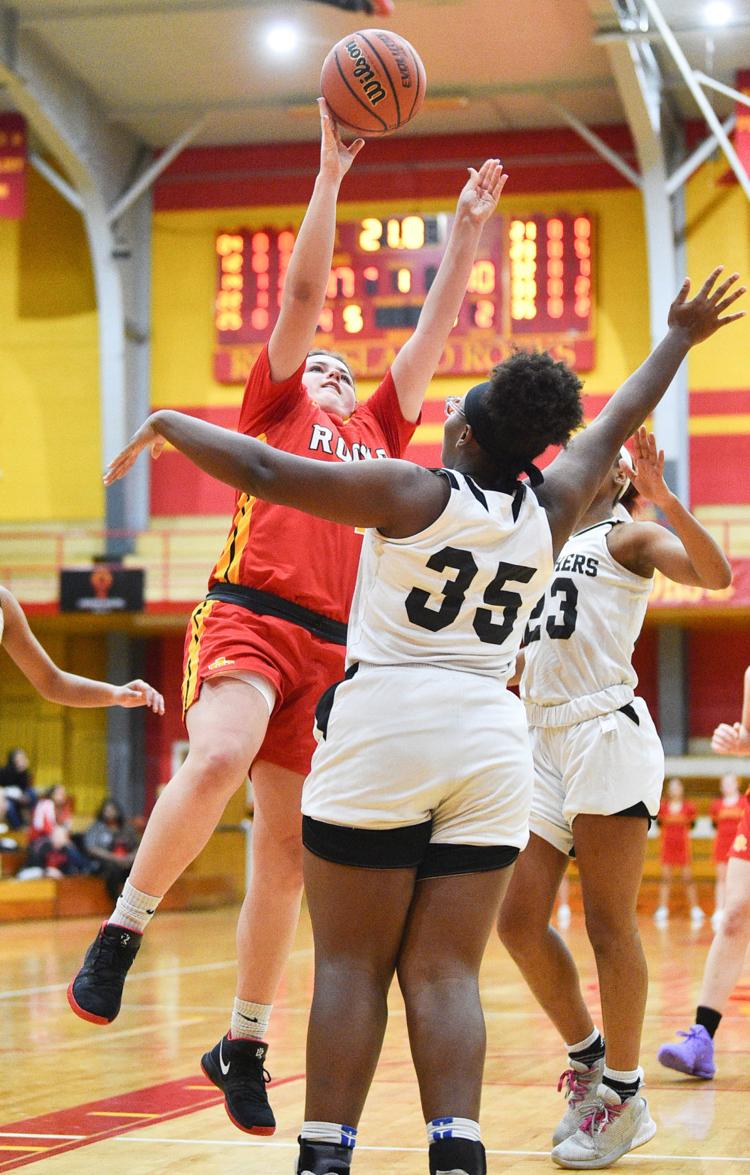 113019-mda-spt-rocky-hoops-039a.jpg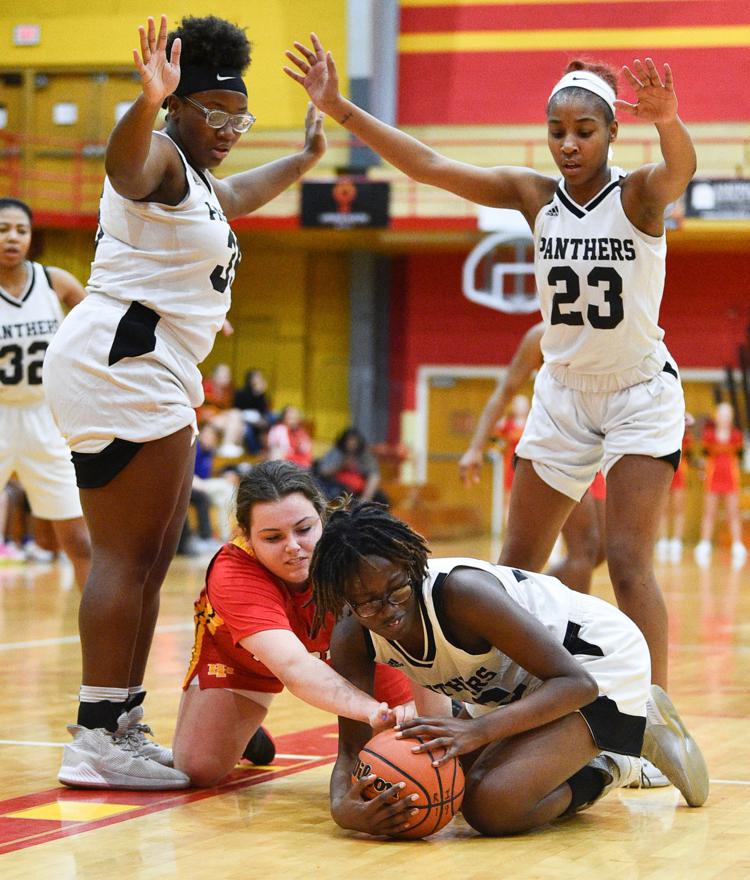 113019-mda-spt-rocky-hoops-040a.jpg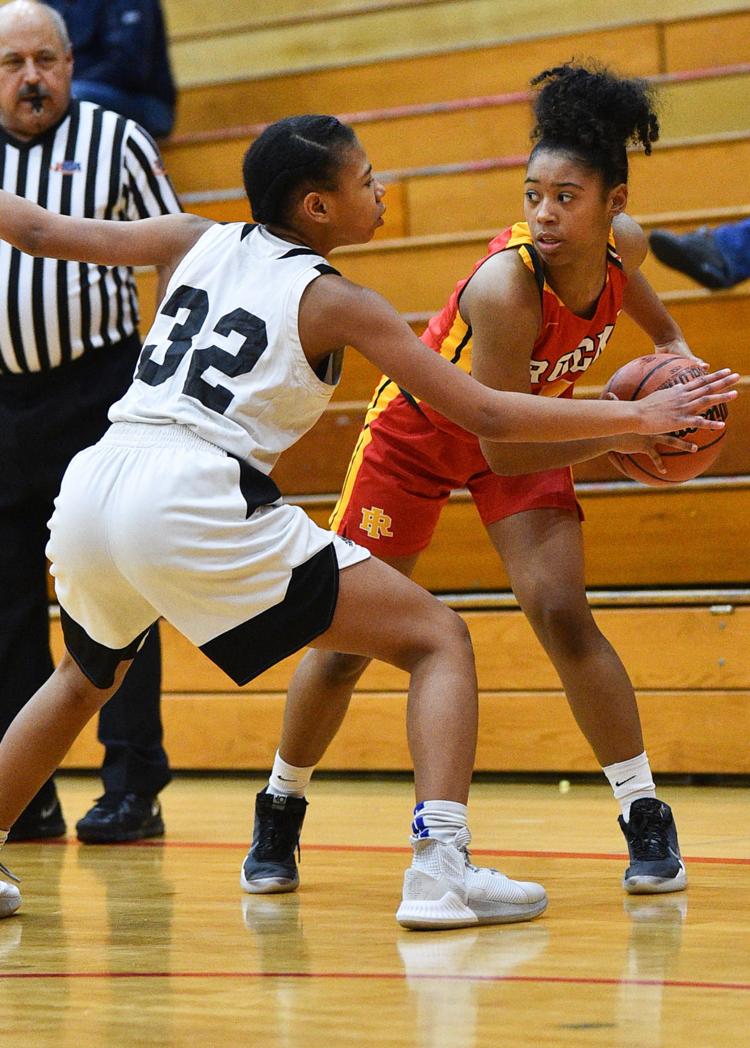 113019-mda-spt-rocky-hoops-041a.jpg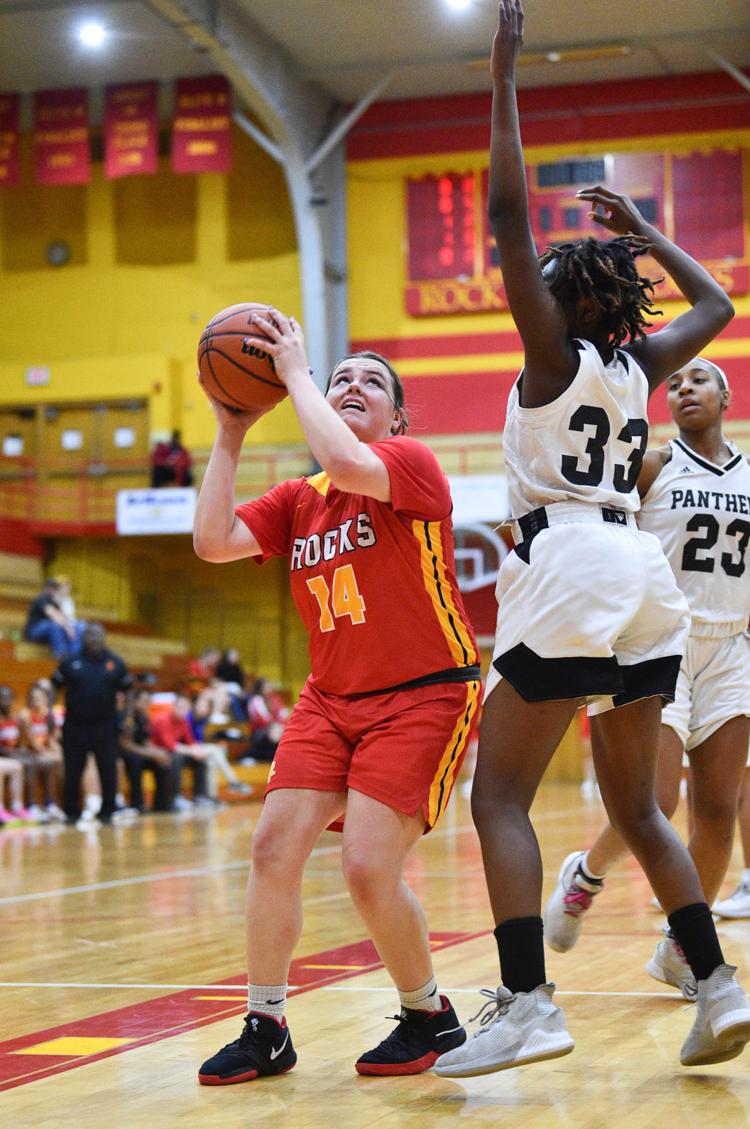 113019-mda-spt-rocky-hoops-042a.jpg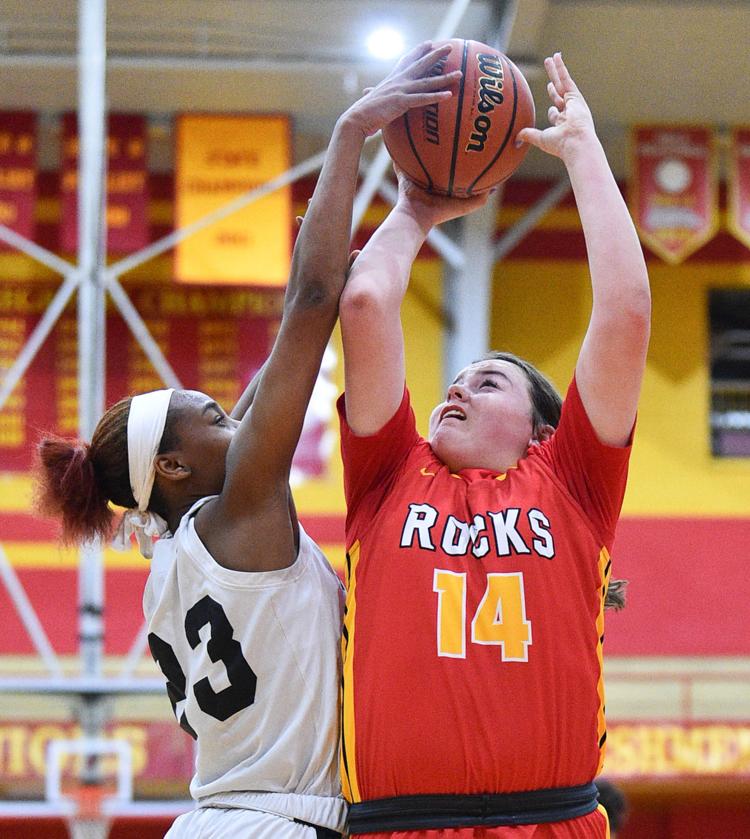 113019-mda-spt-rocky-hoops-043a.jpg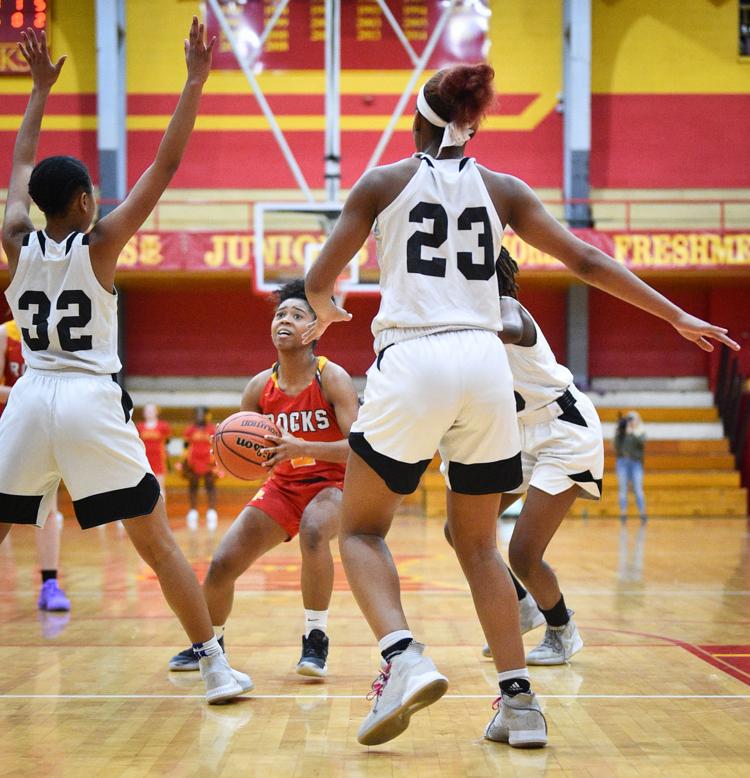 113019-mda-spt-rocky-hoops-044a.jpg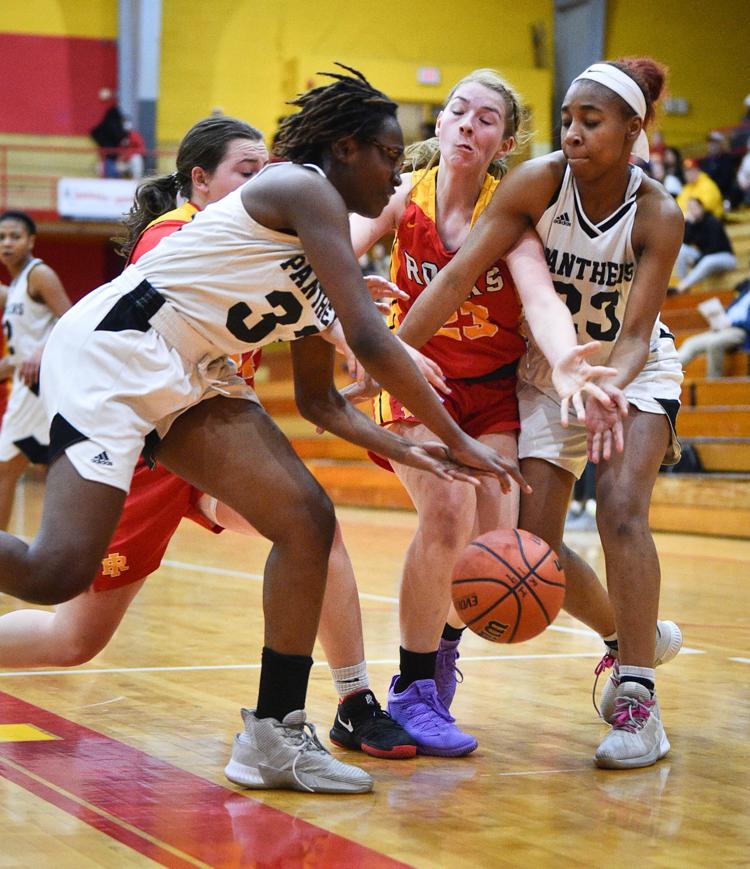 113019-mda-spt-rocky-hoops-045a.jpg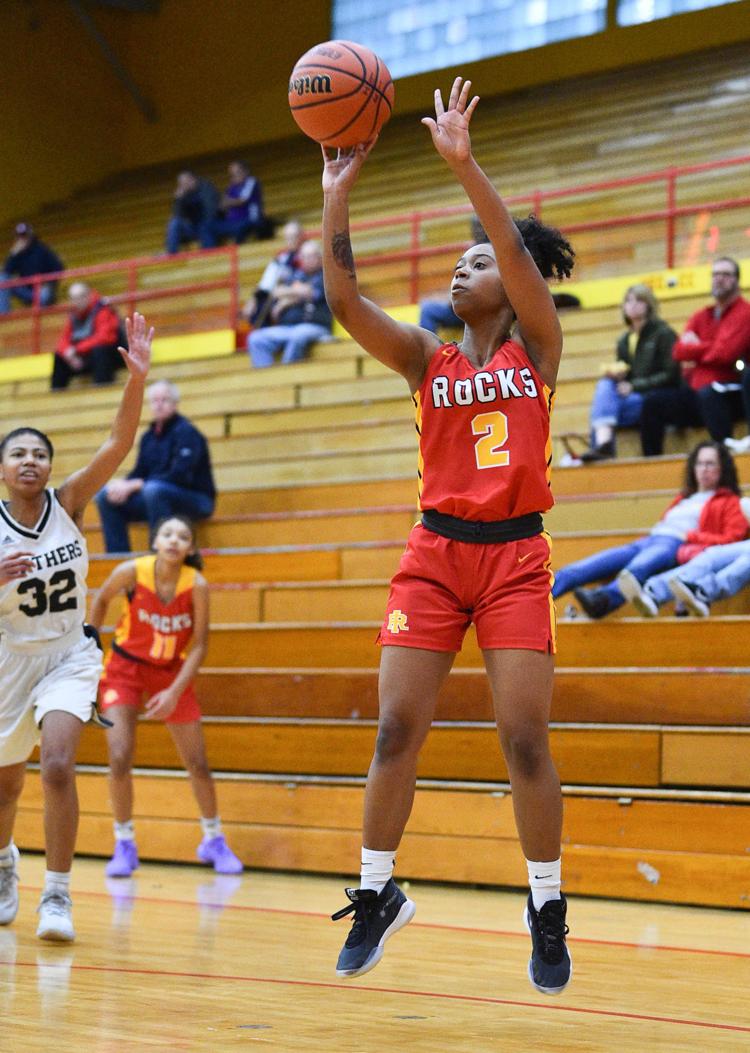 113019-mda-spt-rocky-hoops-047a.jpg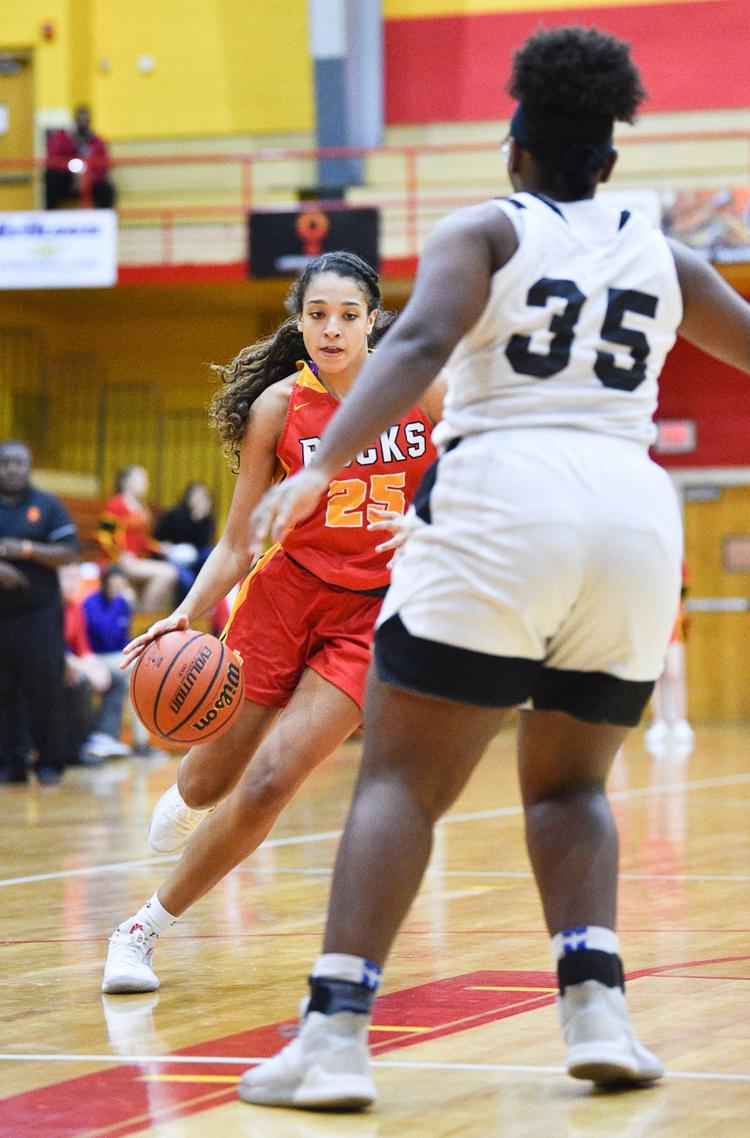 113019-mda-spt-rocky-hoops-048a.jpg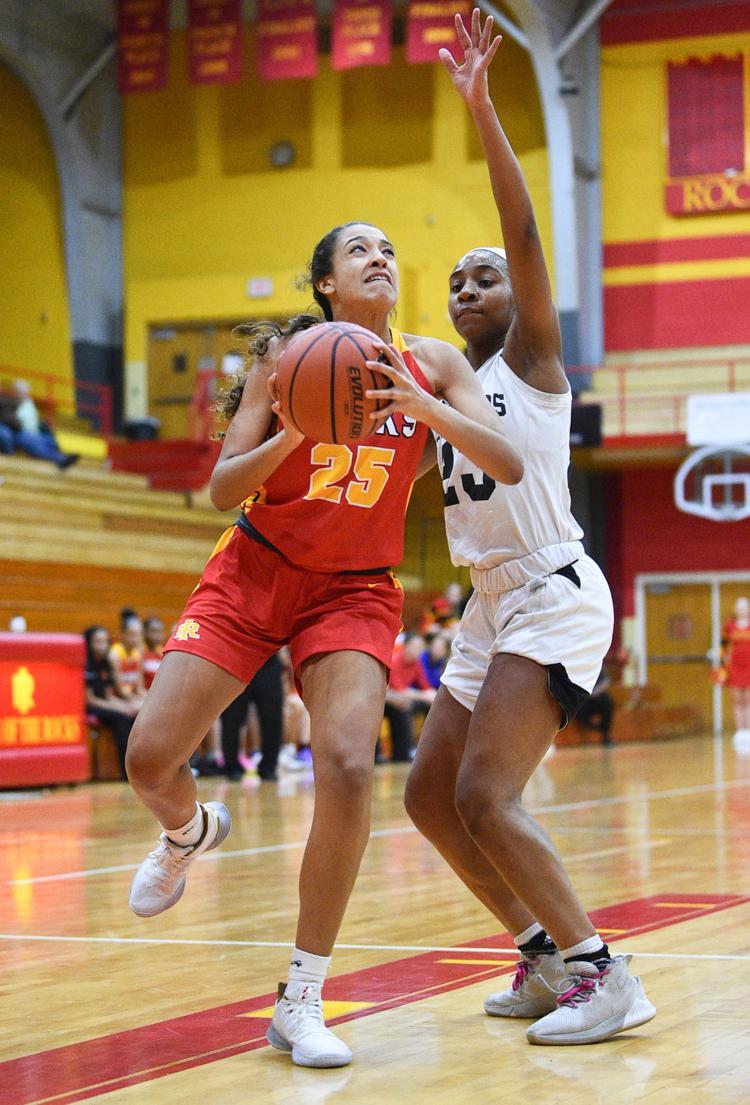 113019-mda-spt-rocky-hoops-049a.jpg