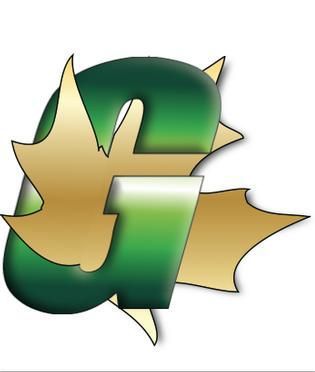 Returning to action mere hours after rising to No. 1 in the Associated Press Class 3A state rankings, the Geneseo girls' basketball team did not miss a beat.
Traveling to Wharton Field House Thursday to take on a Moline club just one game behind them in the Western Big 6 standings, the Lady Leafs overcame some early ice-cold shooting to quickly take control, rolling to a 56-26 victory.
Playing for the first time since winning the State Farm Holiday Classic in Bloomington-Normal, Geneseo remained perfect at 17-0 and completed the first half of the conference schedule at 7-0.
"A two-game lead halfway through the conference season, I'll take it," said Geneseo coach Scott Hardison. "It's great to get the recognition and be No. 1, but we still have to play every day like we have to defend what we're doing; we're going to have a big 'X' on our backs.
"We just have to continue to play how we play and be who we are, and I thought we did that tonight."
Coming into Thursday's matchup with an opportunity to move into a first-place tie with the Lady Leafs in the Big 6, the Maroons (12-8, 5-2) were dealt an unfortunate break as six of their players had to go into COVID-19 quarantine.
Senior guard Bella Smith did her best to fill the void for Moline by scoring 13 points, but 25 turnovers and the absence of three starters hurt the Maroons' cause.
"It was unfortunate. There's no good timing for COVID, but this was especially bad timing," said Moline coach Adrian Ritchie. "All we can do is lace 'em up and play with what we've got. We added a few of our freshmen, and they all did a good job."
Early on, Moline had a chance to gain the upper hand as Geneseo opened the game in a 1-for-10 shooting funk, and the Maroons did grab an early 5-4 lead, with Smith scoring all five points.
At that point, the Leafs began to hit their stride. They rattled off 12 straight points to take a 16-5 lead after the first quarter and extended that run to 17-0 before Moline got back-to-back Emily Durbin buckets to close the gap to 21-9.
Geneseo's response was another lengthy run. With senior guard Kammie Ludwig scoring 10 of her game-high 14 points in the second, the Leafs reeled off 15 straight to end the first half and take a commanding 36-9 halftime lead.
That was the bulk of another 17-0 run that eventually enabled the Leafs to take a 53-18 lead into the final quarter.
"We could've got a little frustrated in the first quarter when we didn't shoot especially well," said Hardison, "but our defense played well, and the shots started falling."
The interior work of junior forward Annie Wirth was vital to the Leafs Thursday night as she posted a double-double with 10 points and 12 rebounds in addition to swiping six steals.
"Getting those rebounds helped us push the ball better," said Wirth, who had 10 of her boards in the first quarter. "We knew Moline was missing players, and I wish they weren't, but we came in to try and do the best we could. Our motto is fear none, respect all."
Also hitting double figures for Geneseo was senior guard Ali Rapps, who knocked down three 3-pointers and finished with 13 points.
"I think everyone feels great (about the No. 1 state ranking), but we're not focusing too much on it," Rapps said. "We just want to keep going and keep working hard."
For Ritchie and the Maroons, that is also the mantra as they look ahead to Saturday's IHMVCU Shootout and a matchup with Central DeWitt, which is ranked 11th in Iowa Class 4A.
"We've got to have short memories," said Ritchie. "We've got another tough one Saturday at the Shootout with Central DeWitt."