ELDRIDGE — There hasn't been much this season that has stopped Grace Boffeli.
Thursday night, not even the flu could slow her down.
The North Scott senior scored 32 points and grabbed 19 rebounds at The Pit to lead the Class 4A top-ranked Lancers to a 53-32 win over Class 5A No. 8 Davenport North, giving North Scott the outright MAC title.
"I just knew I wanted to play all day today," Boffeli said. "Even if I wasn't feeling the best, I just wanted to help my teammates out. We knew North was a big game and we've been looking forward to this game for a long time."
North Scott (20-0, 15-0) won a share of the MAC in 2018 but this time the Lancers sit alone atop the conference after dominating all year. Outside of a two-point win over Assumption every game was decided by double digits and their average margin of victory has been 25 points. North Scott wraps up its conference and regular season schedule today against Muscatine.
"It's definitely a great feeling and it gives us so much confidence going into the postseason," said Sam Scott, who added nine points, five rebounds and three assists for the Lancers. "We definitely know how to balance, we know how to use everyone on our team. We know all their strengths, we know how to go against other teams' weaknesses and that just helps us."
Boffeli started the night out with a bang, hitting a pair of 3s to give North Scott a 6-0 lead.
The Wildcats (16-4, 13-2) responded with a 5-0 run to cut the lead to 6-5 and trailed 9-7 with 4 minutes, 15 seconds left in the first quarter. Boffeli scored six of North Scott's final eight points to give the Lancers a 17-9 lead at the end of the first quarter and North never got the deficit to within four points the rest of the game.
You have free articles remaining.
North Scott led 36-20 at halftime and held the Wildcats scoreless for over seven minutes between the third and fourth quarters, allowing the Lancers to open up a 49-28 lead with less than two minutes remaining in the game.
"I'm super proud of the girls," North Scott head coach TJ Case said. "If we get consecutive stops into scores, we're going to beat a lot of people. We've been working really hard on it and I thought we had a good gameplan together with the personnel that we had with them and those girls locked in. Credit them, they want this. ... They're clicking at the right time and they're going to be tough to beat, holding teams like this to 30-some points."
North did plenty to disrupt North Scott's attack, getting point guard Presley Case in foul trouble and taking advantage by causing 14 turnovers.
But the Wildcats could never take advantage, in large part due to a cold night from the 3-point line, with North shooting 2-of-17 in the game.
Bella Sims led the Wildcats with 11 points and Me'Kiyah Harris added seven while Camry Dillie, the team's leading scorer, finished with just three after battling foul trouble all night.
"I think we just had one of those nights where we were off," North head coach Paul Rucker said. "Sometimes you get in a big moment like this and I thought our girls were handling it really well, they were pretty loose, and then, sometimes, you've just got to take a deep breath and exhale and maybe it took us a little longer to get there."
Despite the loss, North has been playing some of its best basketball lately, beating then sixth-ranked Cedar Rapids Prairie over the weekend to move up the rankings and secure a potential home game in a regional final.
With a conference title now out of reach, the Wildcats will turn their attention to finishing the season today against Davenport West — coincidentally their first-round opponent in the postseason — and focus on trying to get back to state for the first time since 2016.
021320-qc-spt-north-ns girls-521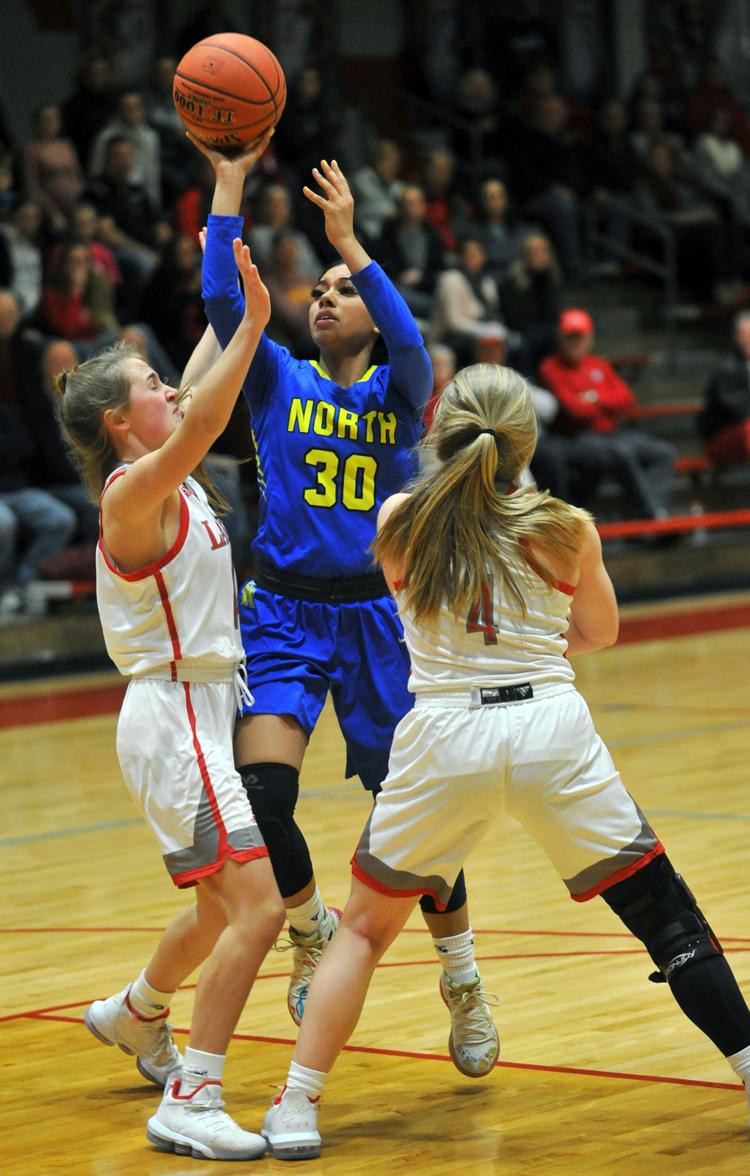 021320-qc-spt-north-ns girls-327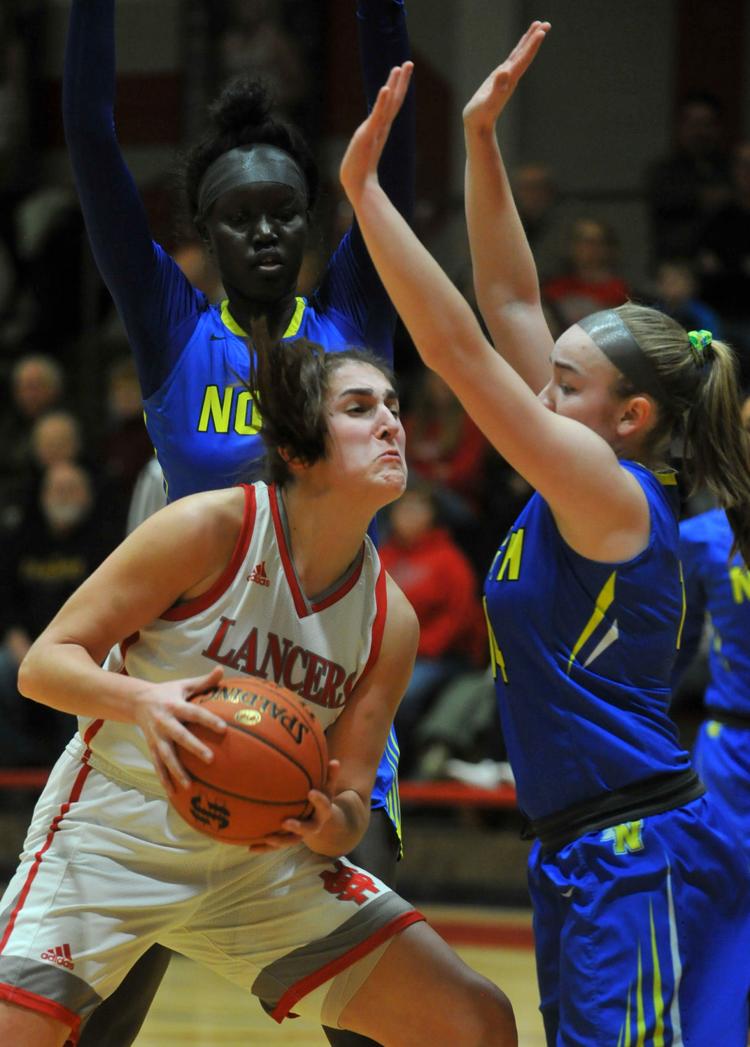 021320-qc-spt-north-ns girls-330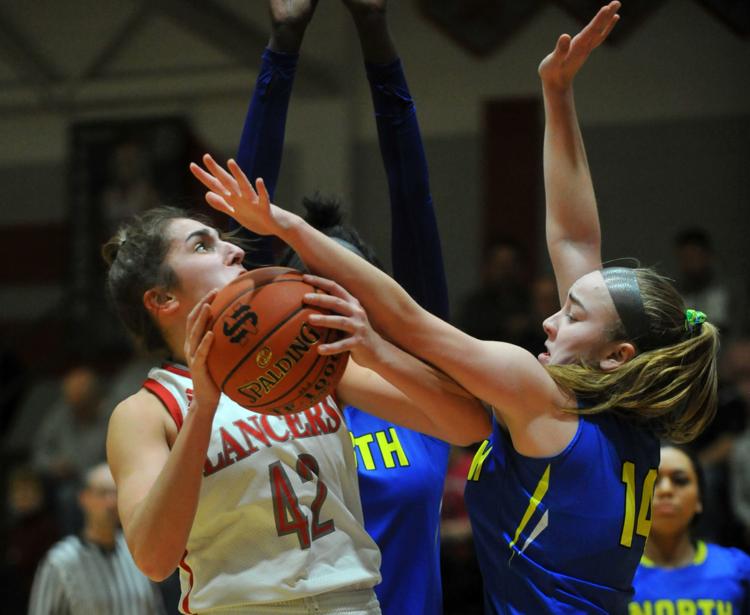 021320-qc-spt-north-ns girls-357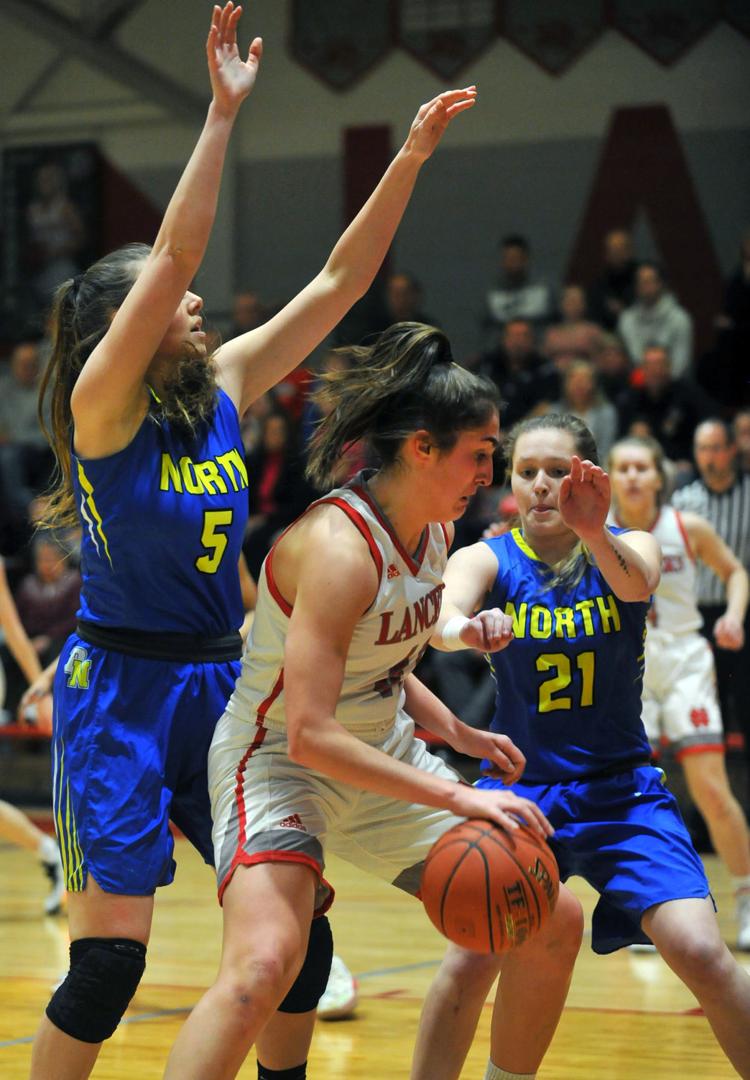 021320-qc-spt-north-ns girls-516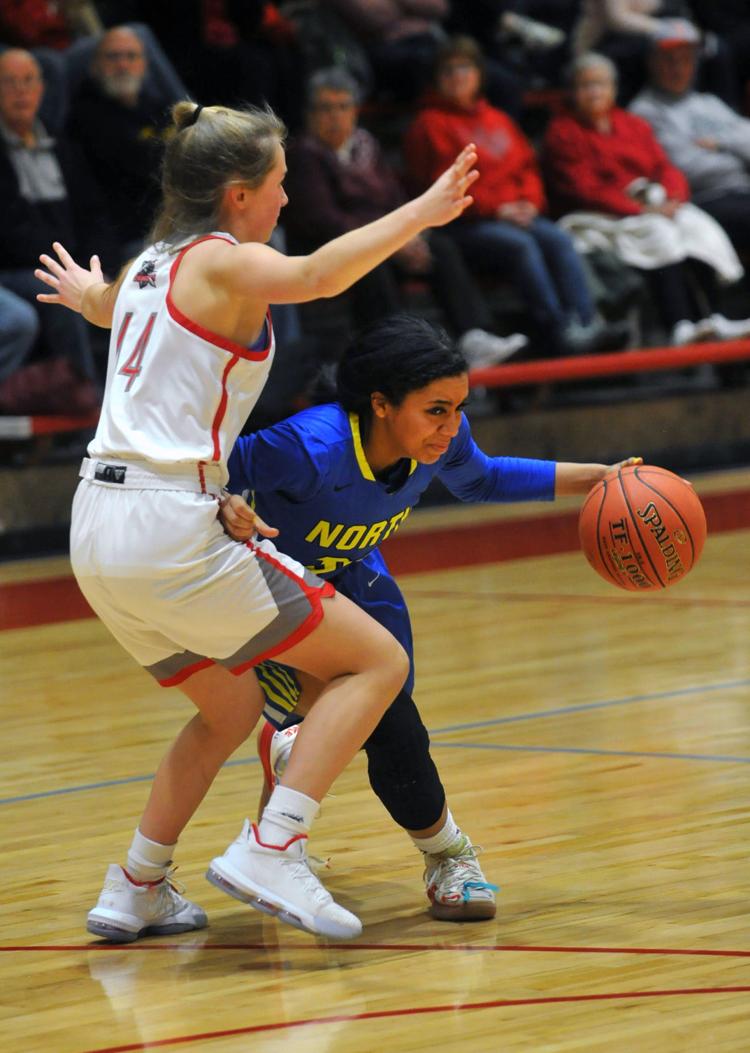 021320-qc-spt-north-ns girls-326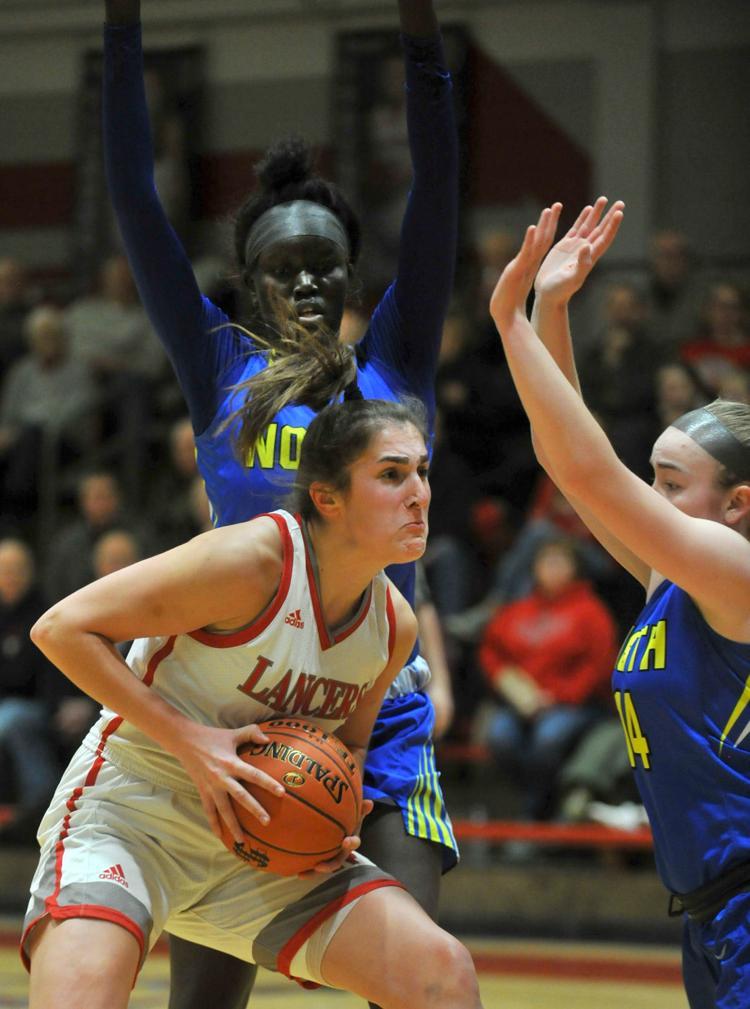 021320-qc-spt-north-ns girls-301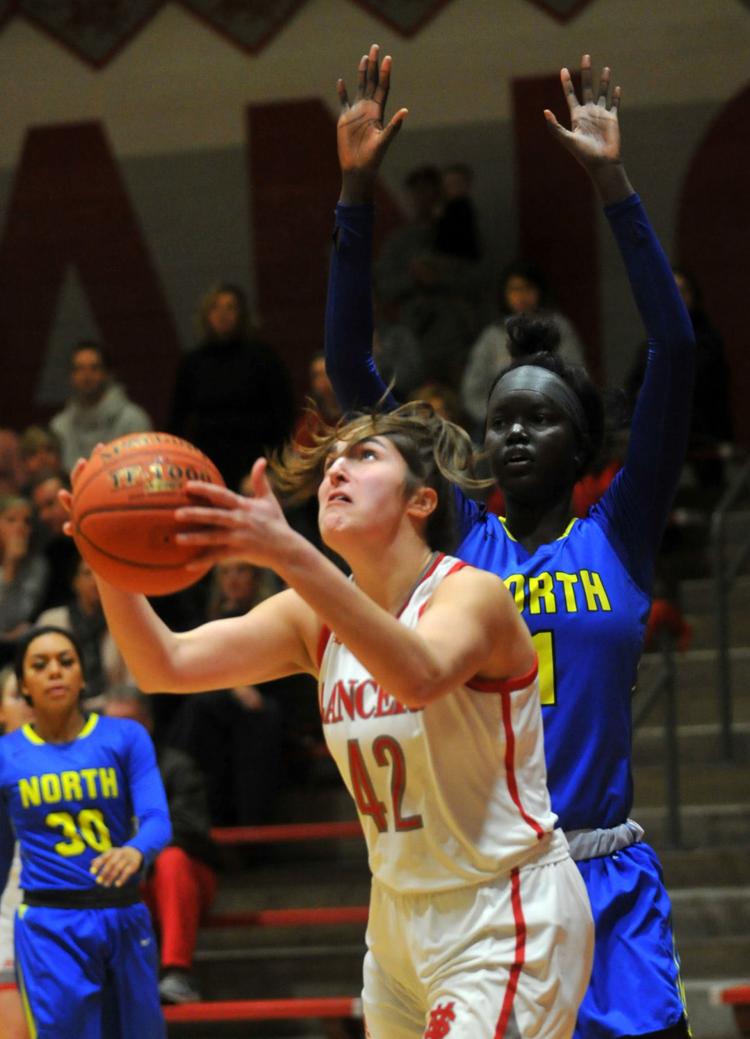 021320-qc-spt-north-ns girls-483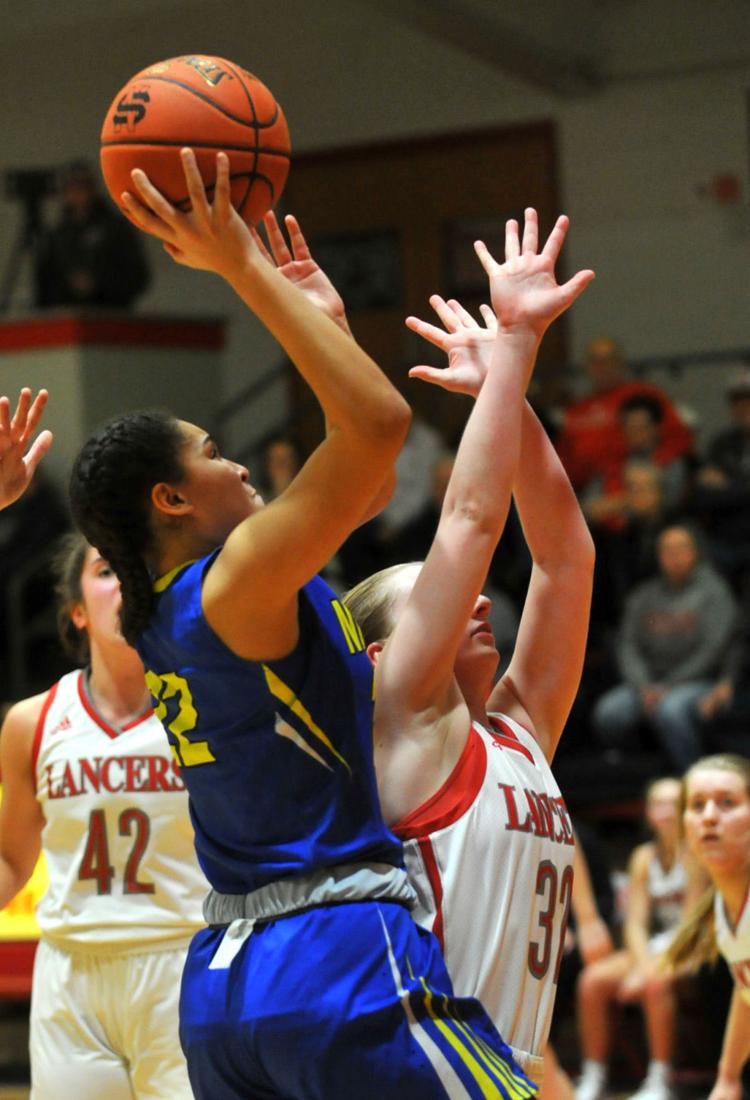 021320-qc-spt-north-ns girls-342
021320-qc-spt-north-ns girls-500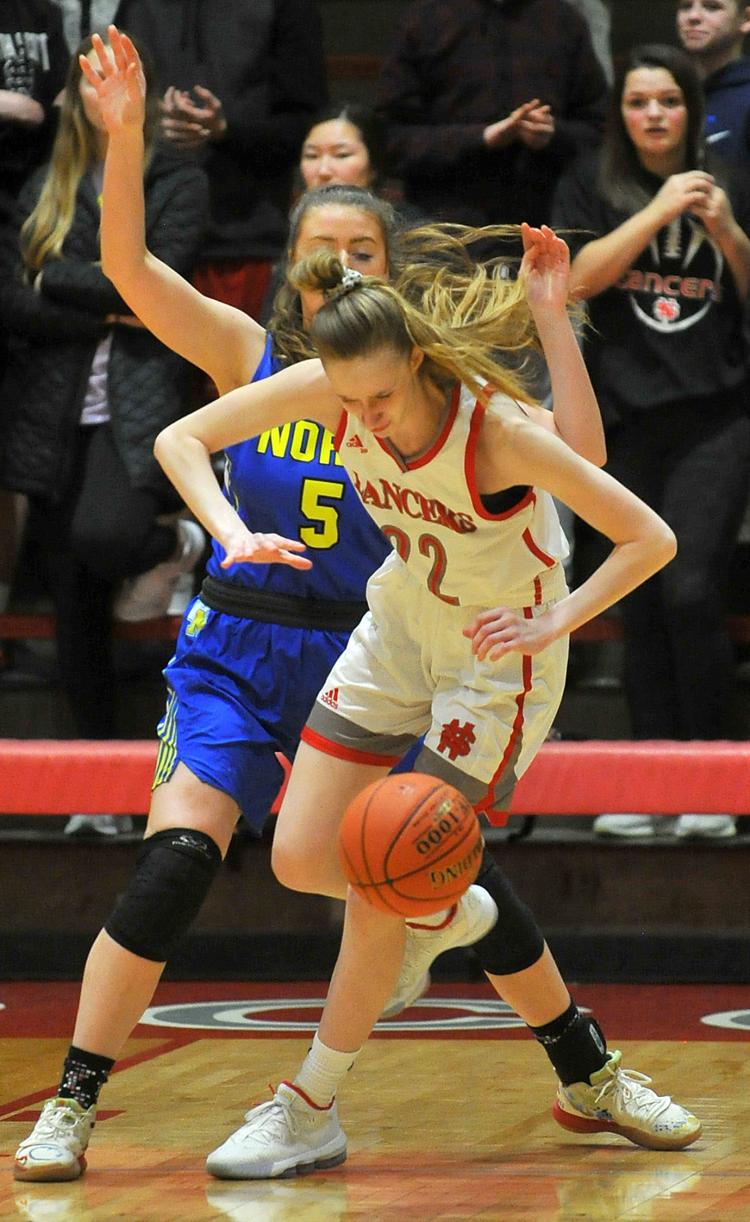 021320-qc-spt-north-ns girls-376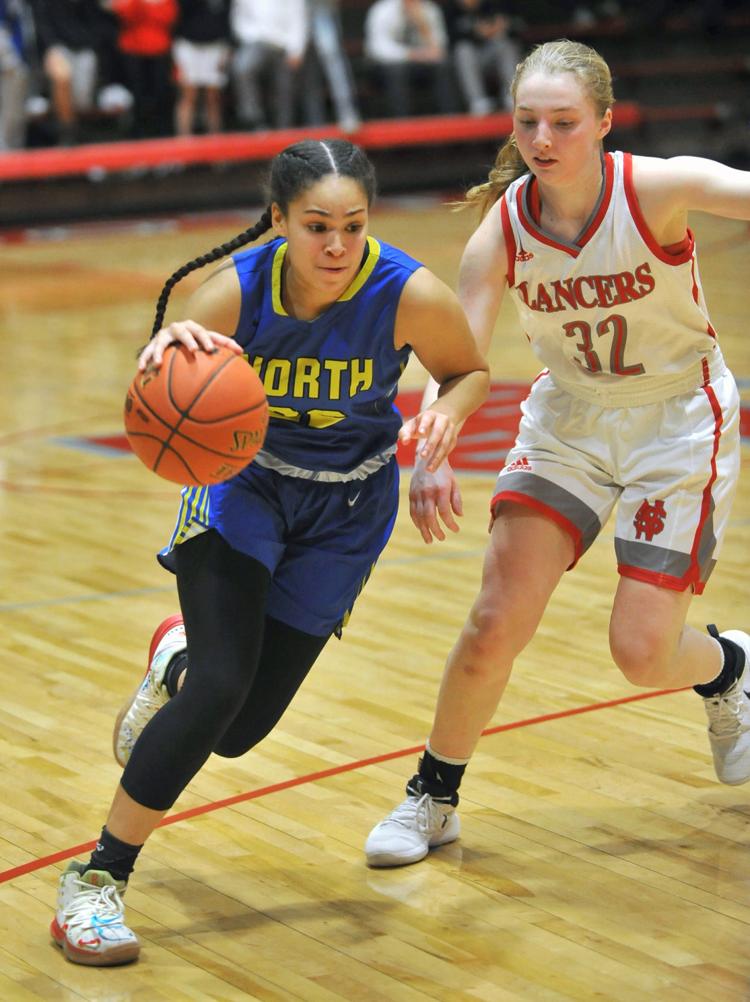 021320-qc-spt-north-ns girls-444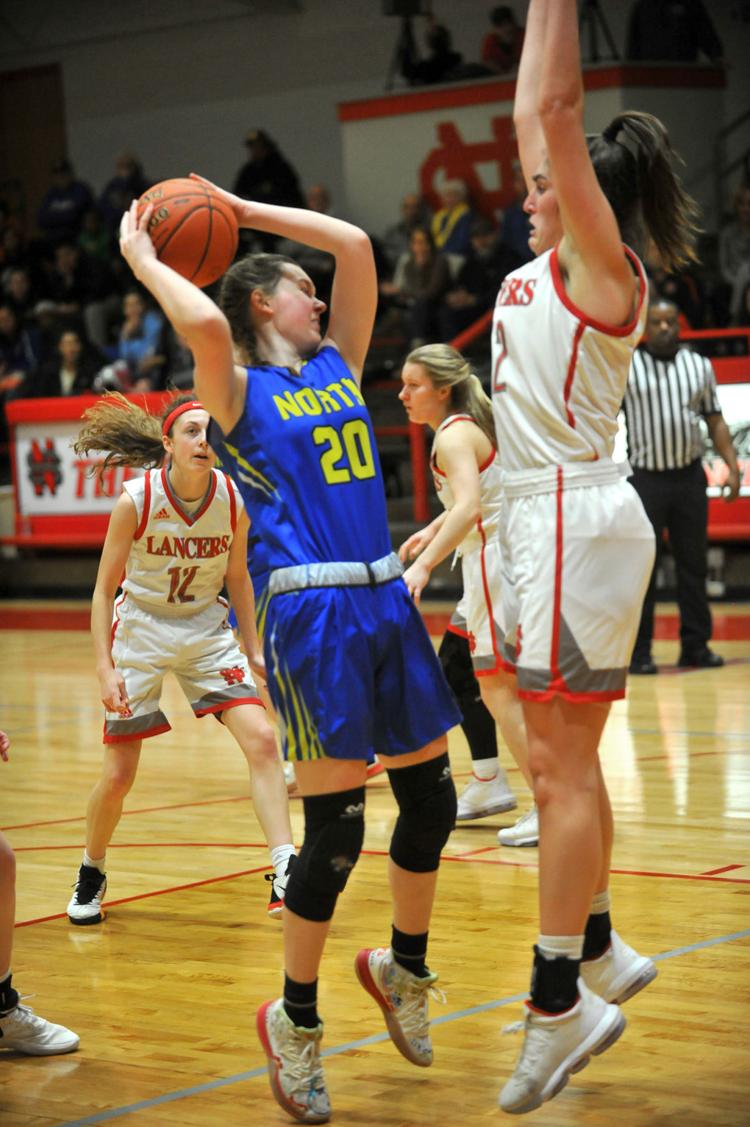 021320-qc-spt-north-ns girls-525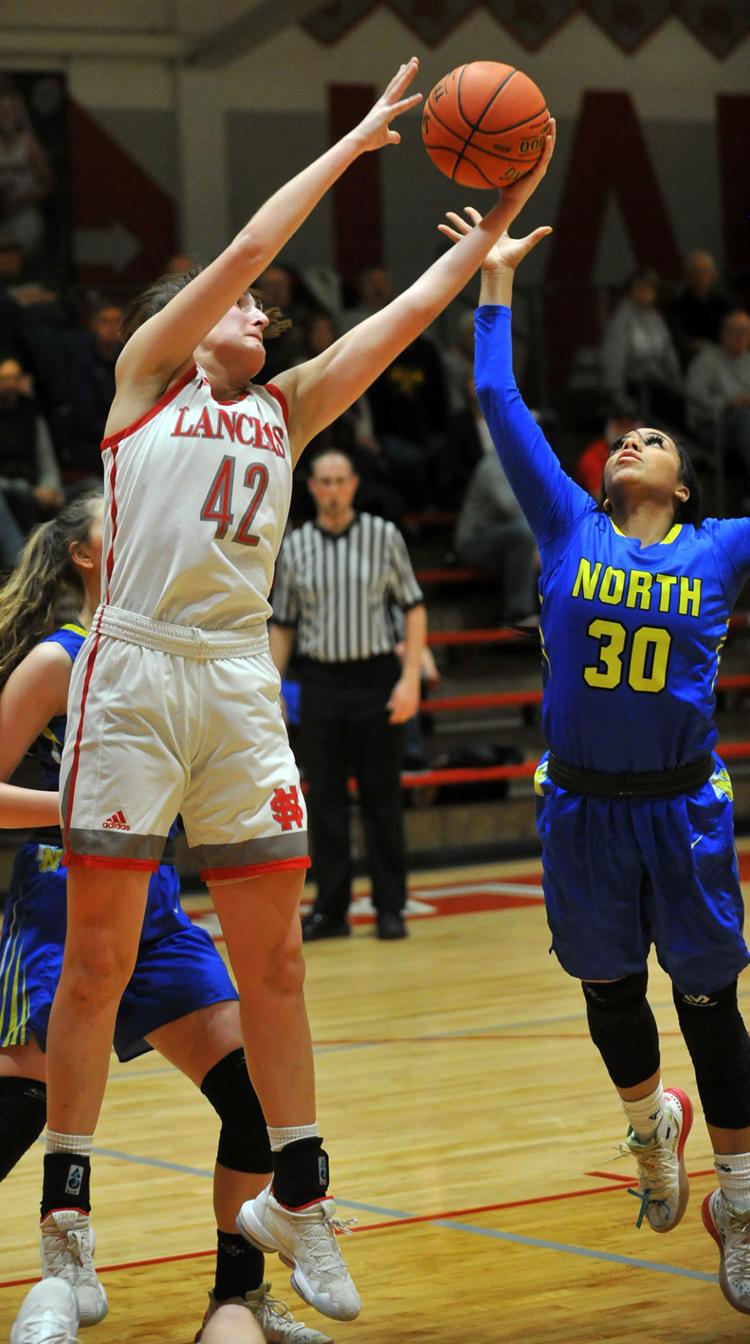 021320-qc-spt-north-ns girls-543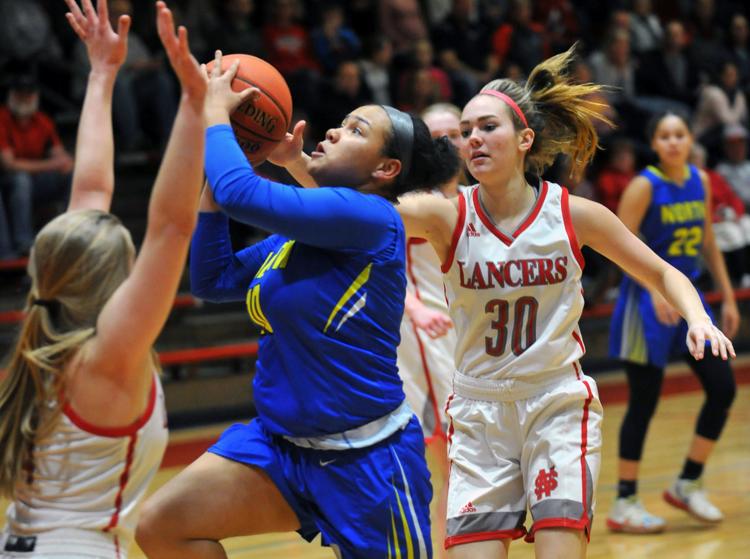 021320-qc-spt-north-ns girls-495
"If we're process-oriented and not outcome-driven, this doesn't, yeah, it hurts because we'd like to have a co-championship but it's one game in the scheme of a lot of things and we've had a really good season," Rucker said. "Some teams would have this happen and pack up where other teams will be over it and move on to the next thing which would be taking care of business against West and then getting ready for postseason and I think we have a big run in us."