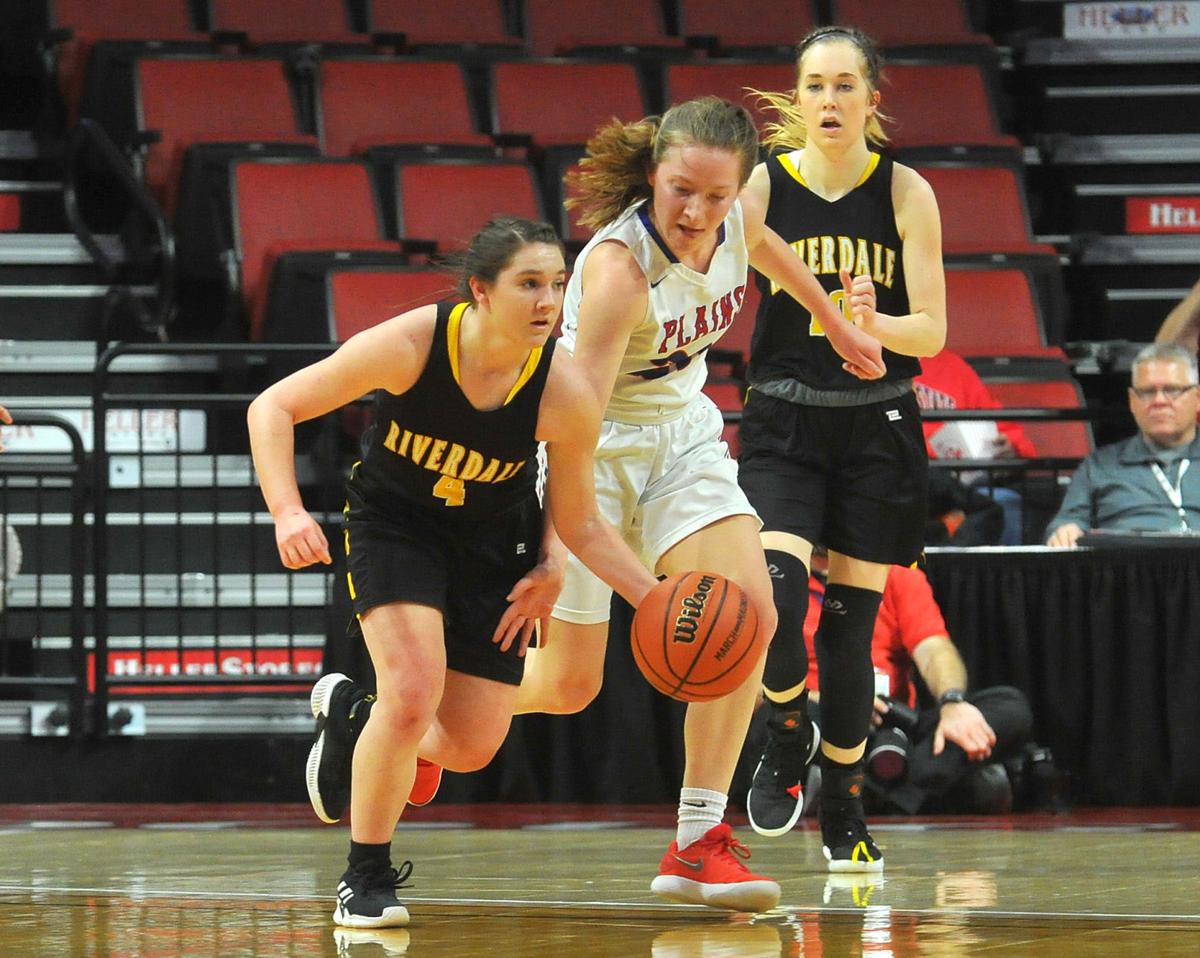 PORT BYRON — A little more than a week ago, the Riverdale High School basketball teams got what they believed was the green light to start the 2020-21 season.
But after the Riverdale school board decided by a 5-2 vote to move ahead with the season, circumstances changed rapidly, as has been so often the case during these uncertain COVID-19 times.
First, Riverdale schools went to remote learning, which meant that practice could not get underway this past Monday as planned. Then, the IHSA made the decision to put all winter sports and activities on pause.
The latter decision leaves both the Rams and Three Rivers Conference rival Sherrard, whose board had also voted to proceed with basketball, in limbo. The IHSA Board of Directors will revisit the status of winter sports on Dec. 2.
"The decision they made, they didn't take it lightly," said Riverdale girls coach Jay Hatch. "That's a lot of people with a lot of weighty issues to discuss, and they decided (basketball) would be OK. As coaches and players, you always want to play. As a coach, you're thrilled to be able to practice.
"But, the situation changed. That's how things have been since March; it's not in anyone's control. The board met last week, but now it seems like it was five months ago."
Putting the winter season on pause is particularly bitter for the Riverdale girls team, as it looked forward to building on reaching the state Final Four in Normal for the first time last season.
The Rams return several standouts from last year's 28-5 club that finished fourth at the Class 2A state tournament, led by seniors and returning captains Shae Hanrahan and Molly Sharp.
Hatch's squad hopes that a season eventually does take place and that they can take the next step after last winter's run.
"There's not a lot of stability in what's going on, but we have to try and keep a positive attitude and hope we have a season at some point," Hatch said. "Personally, I like to remain optimistic, but I feel bad for the kids. I wish I could make things better."
Also put on hold is the second year of the Alex Kelly era with the Riverdale boys hoops squad. His Rams are looking to bounce back from a disappointing 6-24 finish in '19-20.
A cause for optimism in Kelly's eyes is the way his players have handled the ever-fluid situation with the coronavirus.
"Give the kids credit," said the former Alleman assistant. "Every change or adjustment, they surprise me and seem to keep giving 100%. Whether they like it or not now, this will help them throughout their future."
Like Hatch, Kelly remains optimistic that a basketball season will eventually begin. For now, everything is about maintaining the focus needed to be ready to compete.
"Whether it's two or six weeks from now, we've got to be ready to go," he said. "At the end of the day, they'll tip it and someone's going to win. Hopefully it's us."
Get in the game with our Prep Sports Newsletter
Sent weekly directly to your inbox!