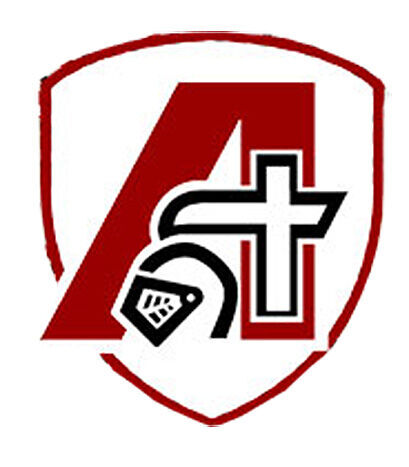 Monday was the first game that Davenport Assumption's Noah Mack did not play with tape on his left thumb.
That might spell trouble for the rest of the Knights' playoff opponents.
The junior's shooting stroke looked as smooth as ever as he nailed four 3-pointers and posted a game-high 18 points to help lead Assumption past Fairfield, 65-48, in a Class 3A regional quarterfinal.
The Knights (16-6) will host Cedar Rapids Xavier (11-10) on Thursday at 7 p.m. in a regional semifinal.
Mack fractured his left thumb going for a steal during a win over Burlington on Dec. 19. He has been back since early February, but has been wearing tape to help stabilize the injury. Completely healed and free, Mack said it felt good to be playing like he did before the injury.
"First game without taping it up, it's great," Mack said. "I am excited to be out there and it just feels normal again."
Mack wasted little time getting going, getting an assist to Tyler Maro for the hosts' first basket then scoring on a drive to the hoop himself in the first 90 seconds of the game.
He then lined up his first 3-pointer on the wing off a quick pass from Emarion Ellis. It didn't touch the rim to help Assumption get out to a 7-0 lead on the Trojans (6-13).
"Noah's shot looks great and he has been stroking (his shot) really well in practice," Knights coach Matt Fitzpatrick said. "He looks more like himself and he is able to practice every day now and get into the rhythm and we definitely need him."
Assumption's offense took control of the game with 4 minutes, 21 seconds left in the first quarter. A basket from Matt Tallman started a run of eight straight made field goals for the winners.
Dayne Hodge, Ellis, Maro, Mack and J.J. Stratman all made shots as the Knights eventually built a 27-6 advantage by the end of the first quarter. Assumption shot 60% from the field in the first half and led 40-18 at halftime.
Ellis had 12 of his 16 points in the first half. Maro had all eight of his points in the first 16 minutes. Maro grabbed six rebounds for the game as well. Stratman finished with seven points while Jay Costello added five points.
"We started the game really well and had really good energy," Fitzpatrick said of his team building the 22-point lead.
While Assumption did not lose control of the game, the Trojans battled in the last two quarters. Fairfield sophomore guard JJ Lane showed what a bright future he might have, scoring 14 points in the contest on several strong drives to the hoop.
The Knights did a decent job defending Fairfield's best scorer, sophomore post player Max Weaton. Weaton came into the contest averaging 20 points per game but finished with nine points on four made field goals. He only took seven shots as he grabbed a game-high 12 rebounds.
In the second half, the hosts had nine turnovers and shot closer to 40% from the field. Fitzpatrick thought his team got a little too comfortable with a big lead.
"We're only guaranteed two more practices and one more game together and I thought in the second half, we took it for granted a little bit," he said. "We were very casual and relaxed. We feel like we have a state-championship type of team in that locker room and we can't have halves like that. I'm proud of the guys to get the win and move on. But bottom line is, we can't have practices like that or games like that if we want to move on."