ROCK ISLAND — Each and every game, the Rockridge boys' basketball squad strives for the perfectly balanced offense.
Taking on Alleman Tuesday evening at Don Morris Gymnasium, a Rocket club knocking at the door of Class 2A's top 10 struck that balance from the perimeter and in the paint as they rolled to a 62-40 victory, their fifth in a row and 13th in 14 games.
Led by junior guard Maverick Chisholm, Rockridge (15-4) set the tone from the outside right from the opening tip. Chisholm scored 12 points on 4-of-7 shooting from 3-point range, and hit three of his treys in the first quarter to help the Rockets to a 16-10 lead after one.
"In practice, we set aside around 30 minutes on shooting drills, then we do our post drills," Chisholm said. "At first, I wasn't feeling comfortable (Tuesday); it felt a little cold in here. But, I got some extra shots in at halftime of the JV game, and I felt good.
"I found that spot in the left corner, and had the same stroke every time. I thought, 'Why not?' and they kept falling for me."
With Chisholm stretching the Pioneer defenders early, that opened up the post for sophomore forward Nate Henry and his junior counterpart, Cole Rusk. The duo each snared nine rebounds, with Henry posting a team-high 16 points and Rusk chipping in with seven points.
You have free articles remaining.
"We love to have our shooters knock down their shots," said Henry. "Mav's found his 3-point shot. Now we have multiple shooters. That helps us take it to the paint, and we get that balance."
With junior guard Jenson Whiteman adding 15 points, all in the second half, the Rockets shot 51 percent (22 of 43) from the floor and nailed eight of their 15 attempts from behind the 3-point arc.
However, playing in its first game since rolling past Bureau Valley 73-21 a week ago, Rockridge coach Andy Saey felt his club had to take some time to find its spark.
"It felt like we were a little flat; we weren't as fired up for this game as we needed to be," he said. "We'd been off for awhile, this was our first game in a week, and we were a little too loose."
Alleman (2-18) tried to take advantage of that looseness. With senior guard Paul Rouse scoring six of his team-high 14 points in the first period, the Pioneers whittled an early 9-2 deficit down to 14-10 before Henry was fouled and hit two free throws in the closing seconds of the first.
In the second quarter, Alec Ponder hit a 3-ball and a free throw to bring the hosts within 16-14. At that point, Rockridge hit the jets and reeled off a 15-0 run as it opened up a 33-16 halftime lead. A 7-1 spurt to start the third had the Rockets in command at 40-17.
"I thought the difference in the game was that they shot well from the perimeter, and we weren't able to hit the shots we normally make," said Alleman coach Kyle Murray, who also got a game-high 10 rebounds from Rudy Glancey. "Then, they made a nice run after Whiteman got his second foul (in the first half). That was a key juncture for us."
012120-mda-spt-rockridge-alleman-1.JPG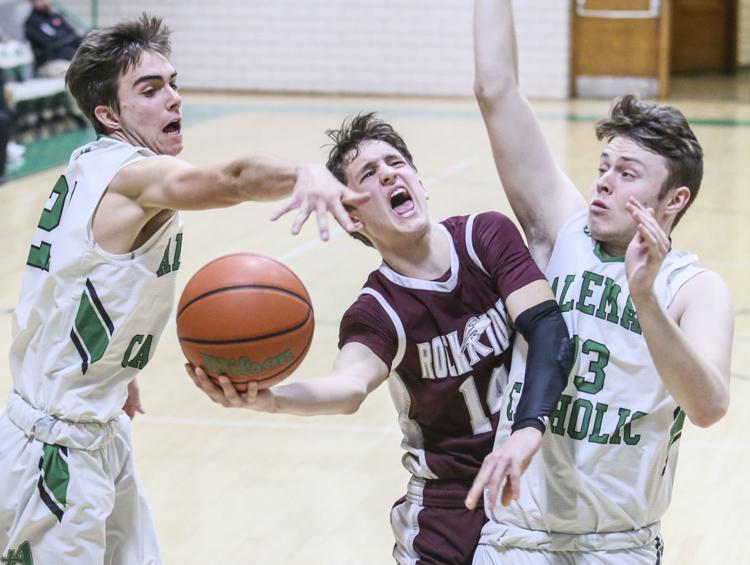 012120-mda-spt-rockridge-alleman-2.JPG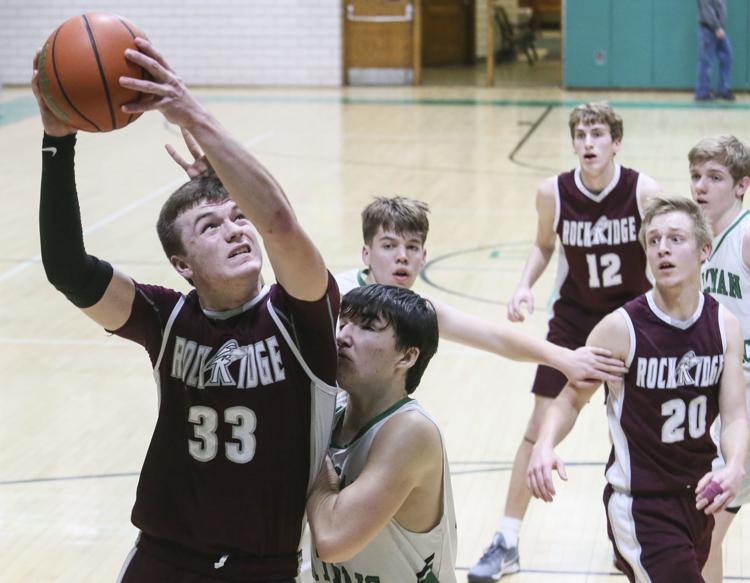 012120-mda-spt-rockridge-alleman-3.JPG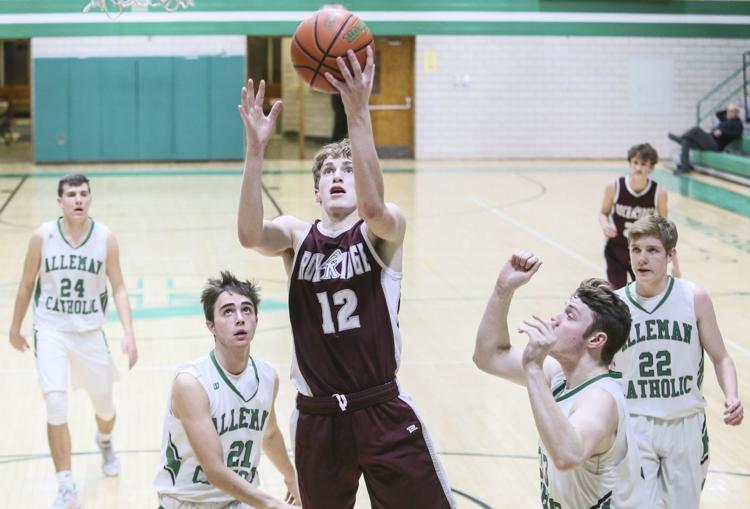 012120-mda-spt-rockridge-alleman-4.JPG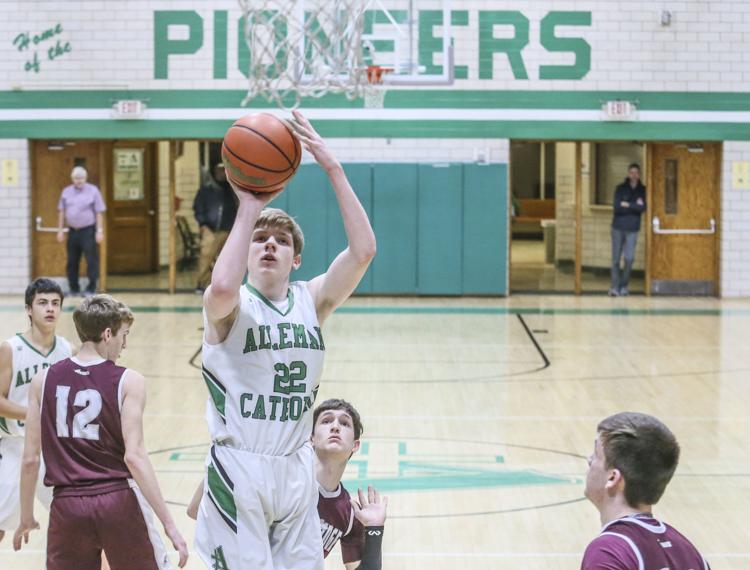 012120-mda-spt-rockridge-alleman-5.JPG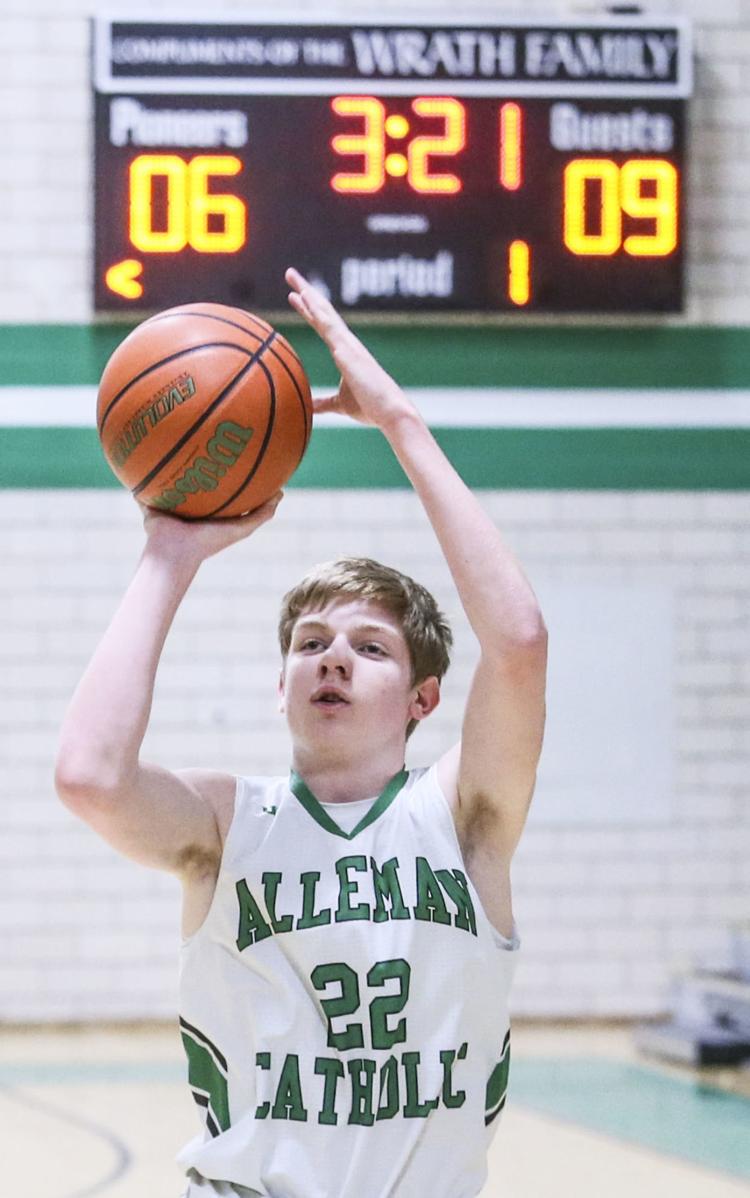 012120-mda-spt-rockridge-alleman-6.JPG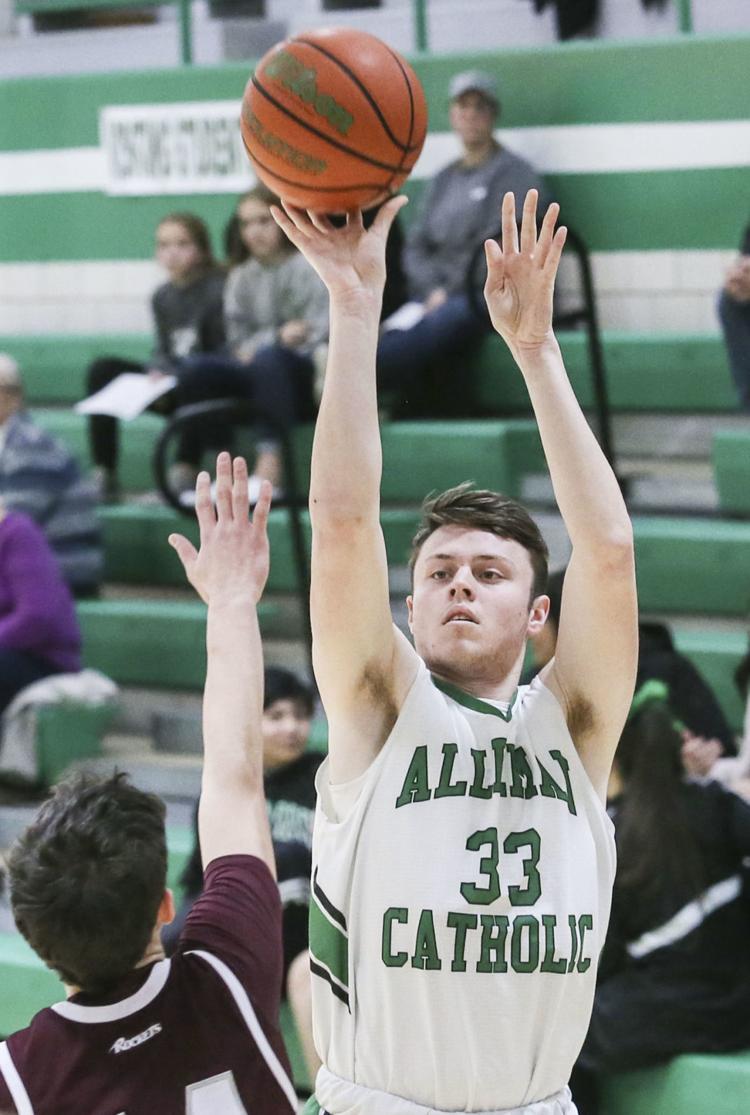 012120-mda-spt-rockridge-alleman-7.JPG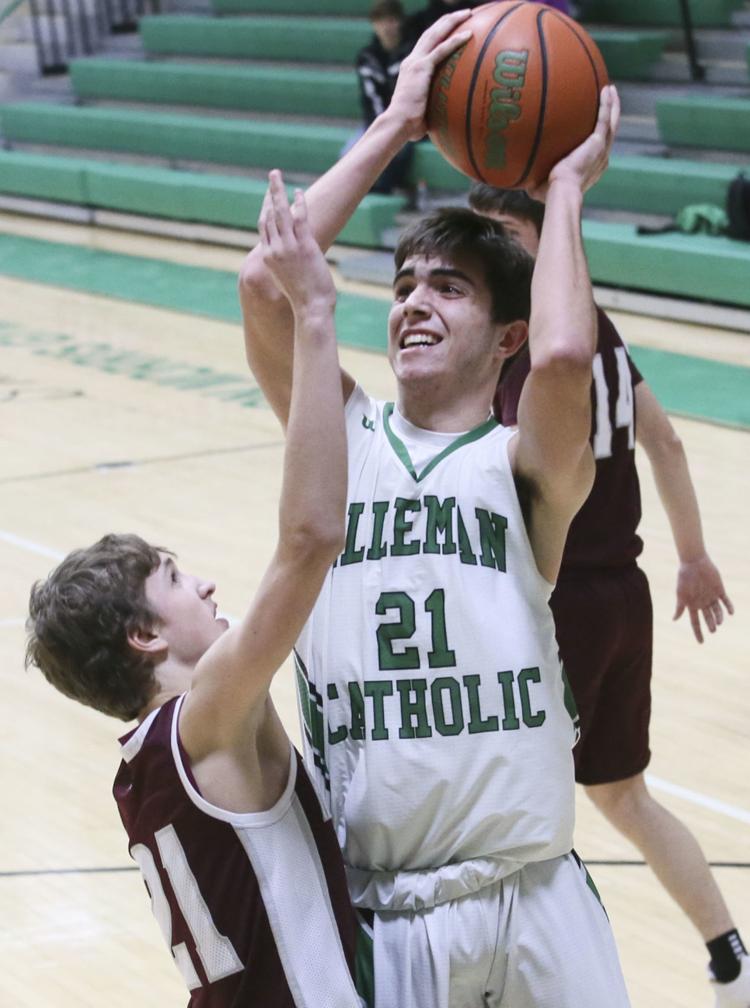 012120-mda-spt-rockridge-alleman-8.JPG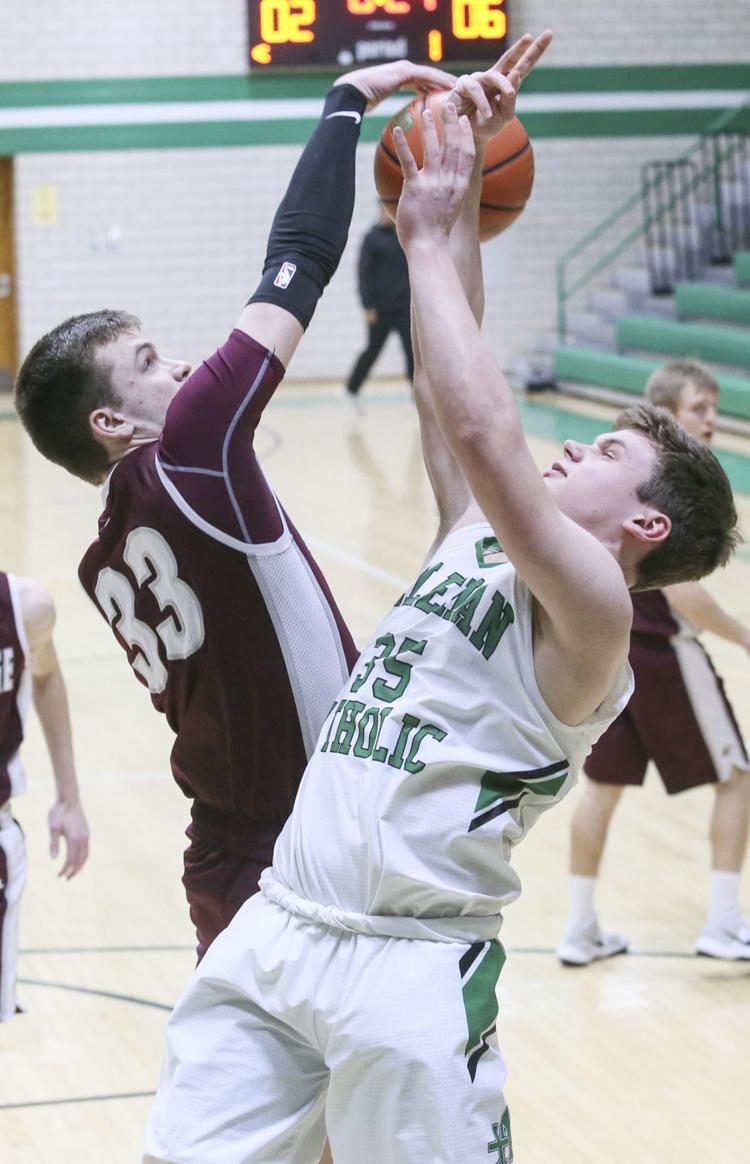 012120-mda-spt-rockridge-alleman-9.JPG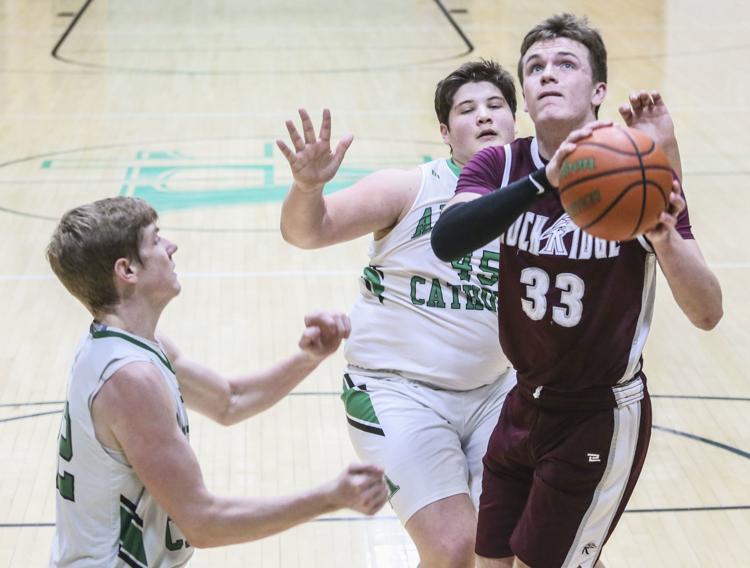 012120-mda-spt-rockridge-alleman-10.JPG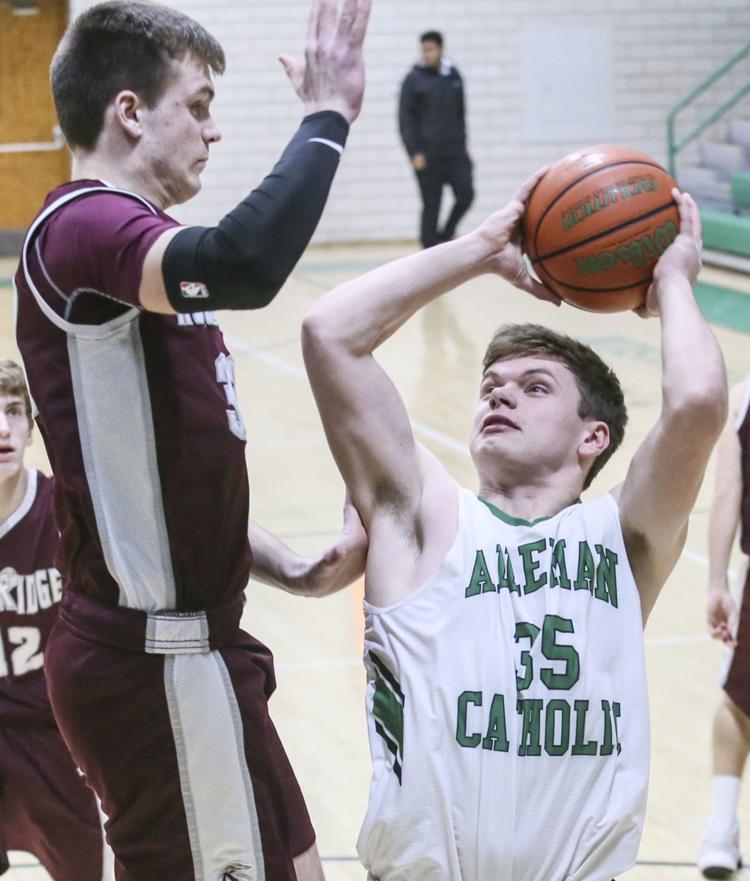 012120-mda-spt-rockridge-alleman-11.JPG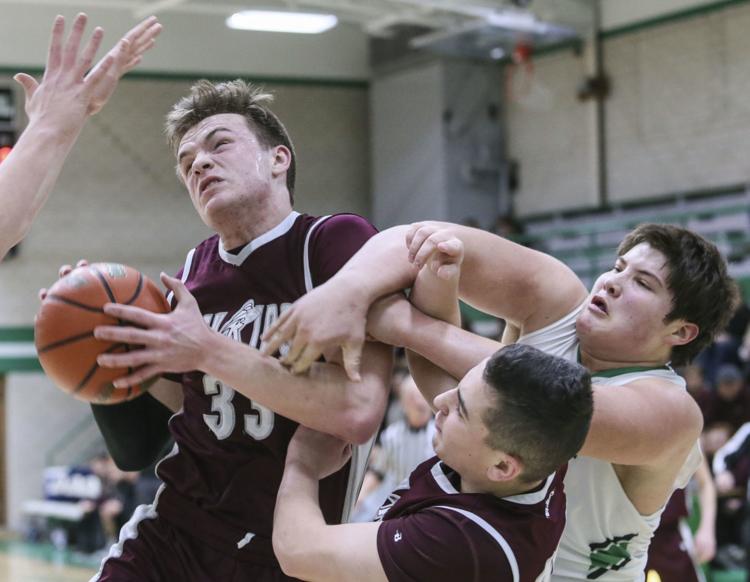 012120-mda-spt-rockridge-alleman-12.JPG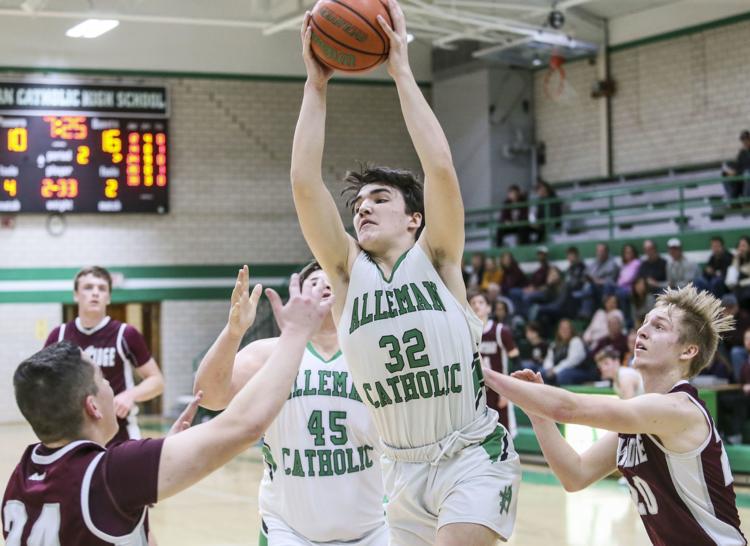 012120-mda-spt-rockridge-alleman-13.JPG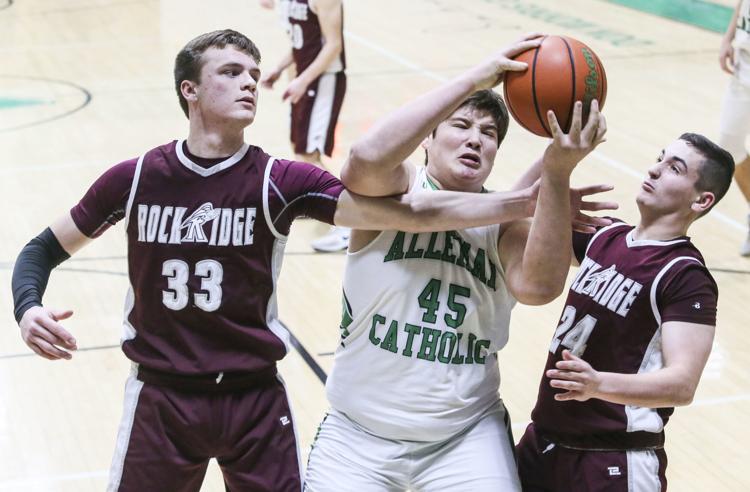 012120-mda-spt-rockridge-alleman-14.JPG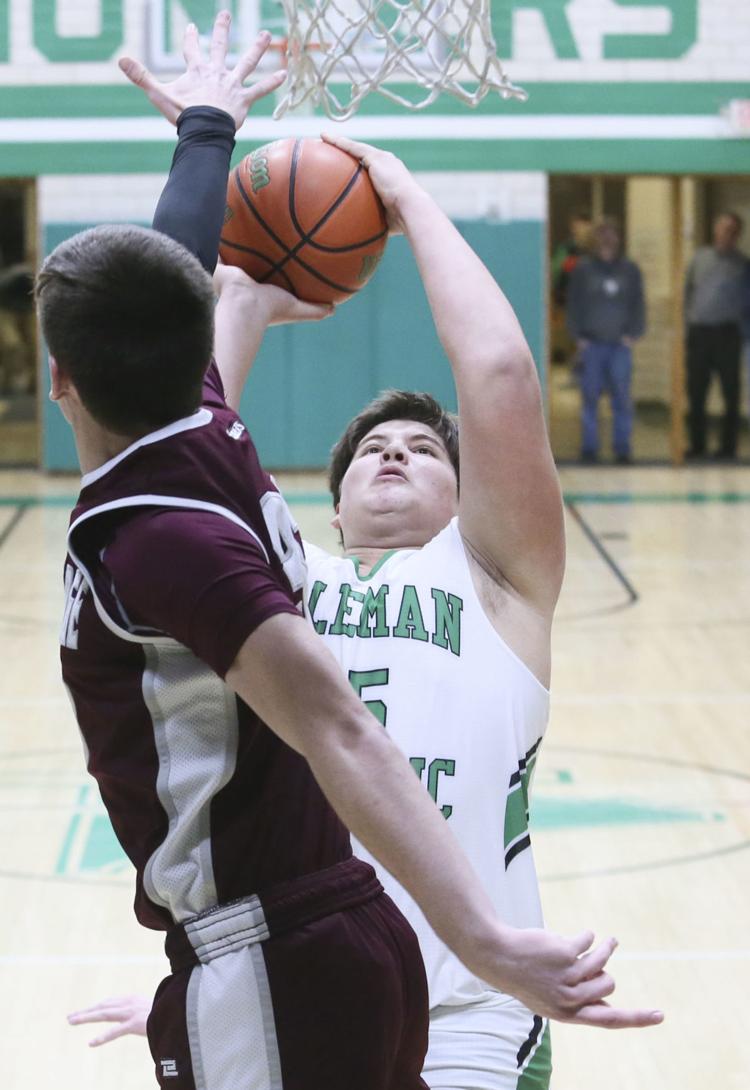 012120-mda-spt-rockridge-alleman-15.JPG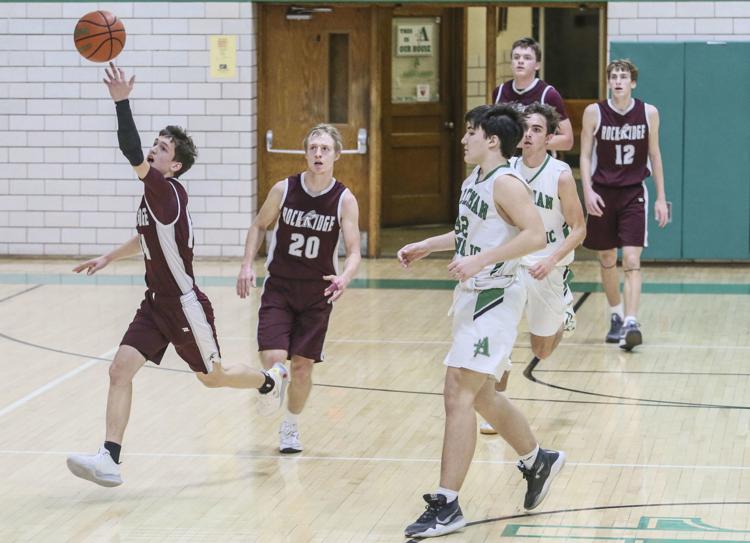 012120-mda-spt-rockridge-alleman-16.JPG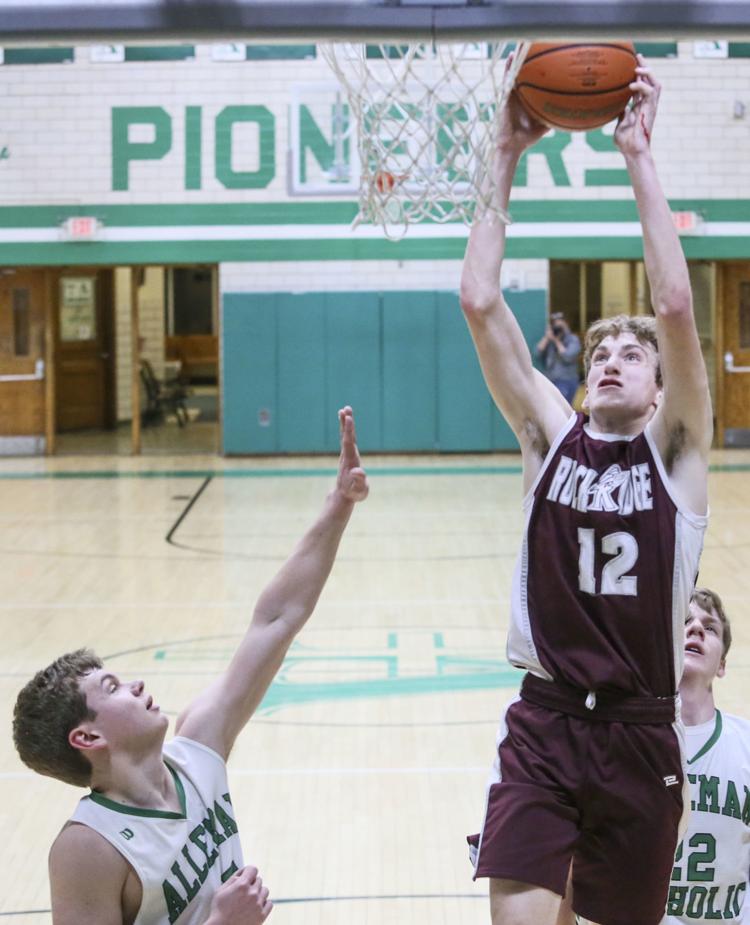 012120-mda-spt-rockridge-alleman-17.JPG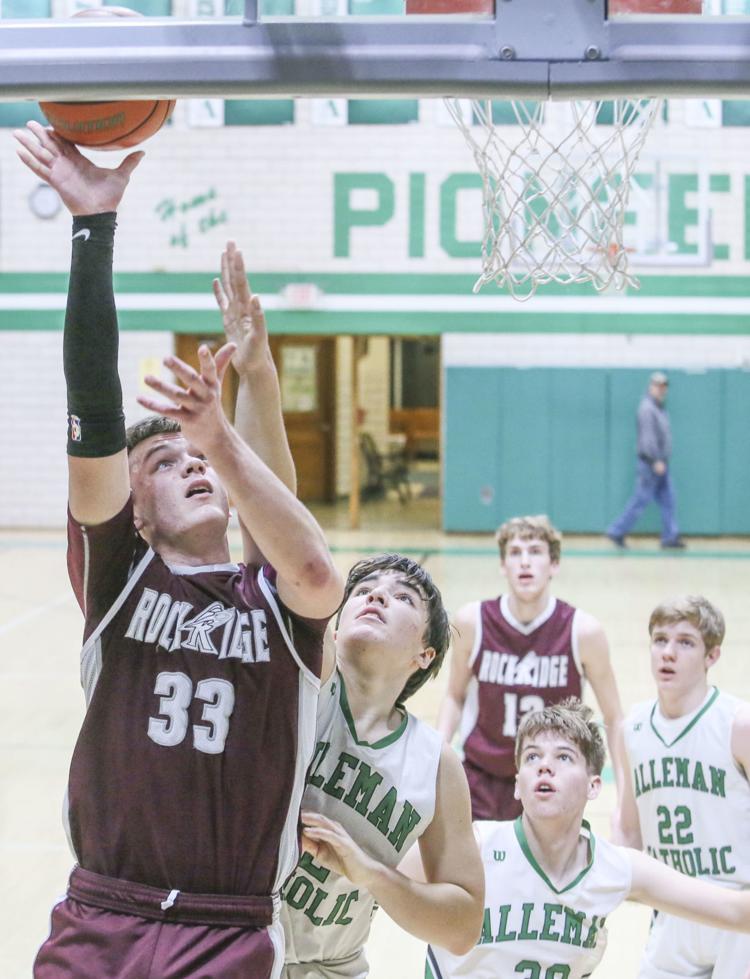 012120-mda-spt-rockridge-alleman-18.JPG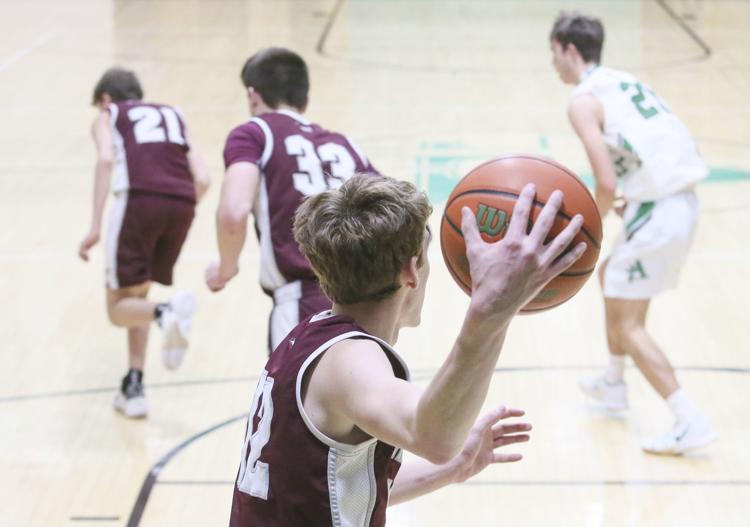 012120-mda-spt-rockridge-alleman-19.JPG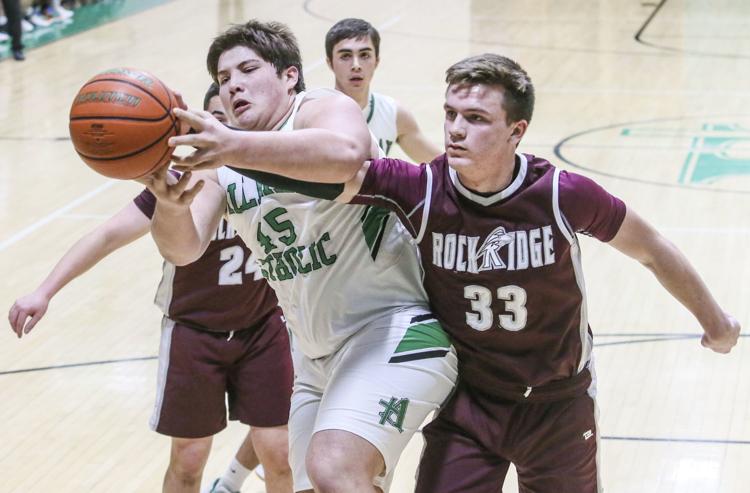 012120-mda-spt-rockridge-alleman-20.JPG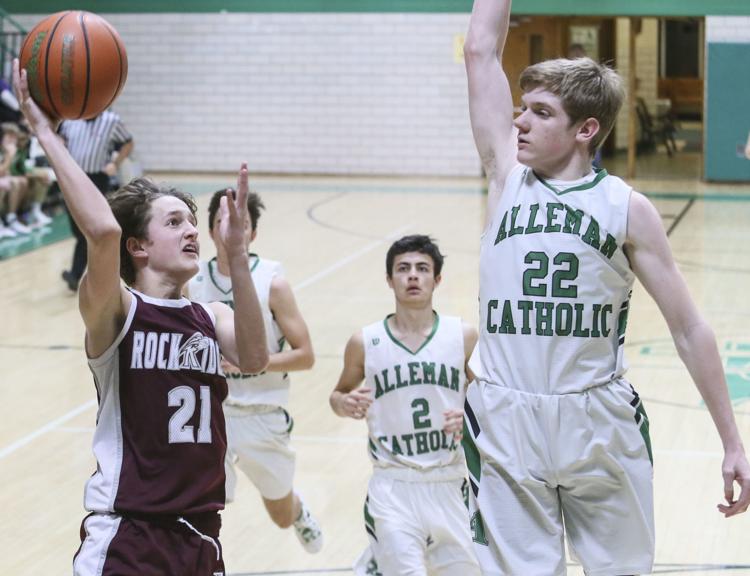 012120-mda-spt-rockridge-alleman-21.JPG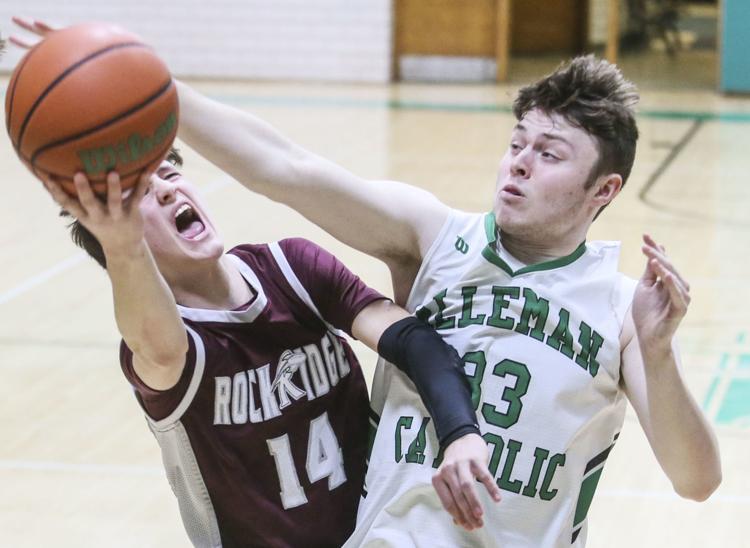 012120-mda-spt-rockridge-alleman-22.JPG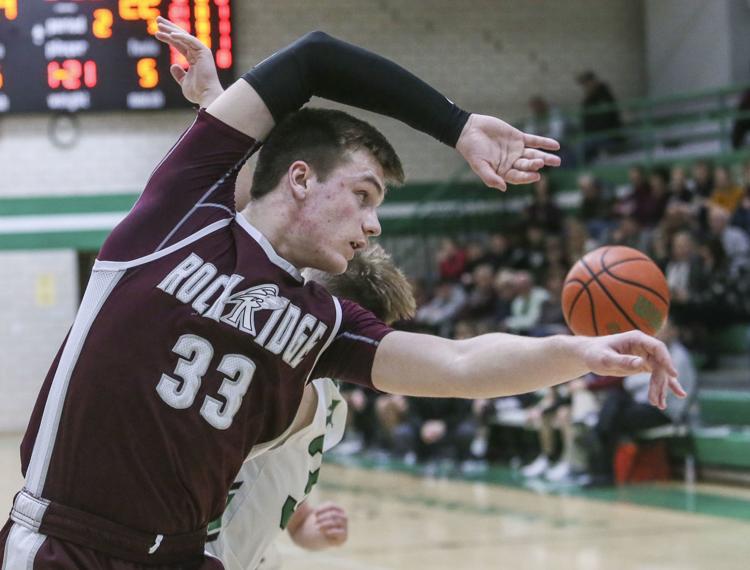 012120-mda-spt-rockridge-alleman-23.JPG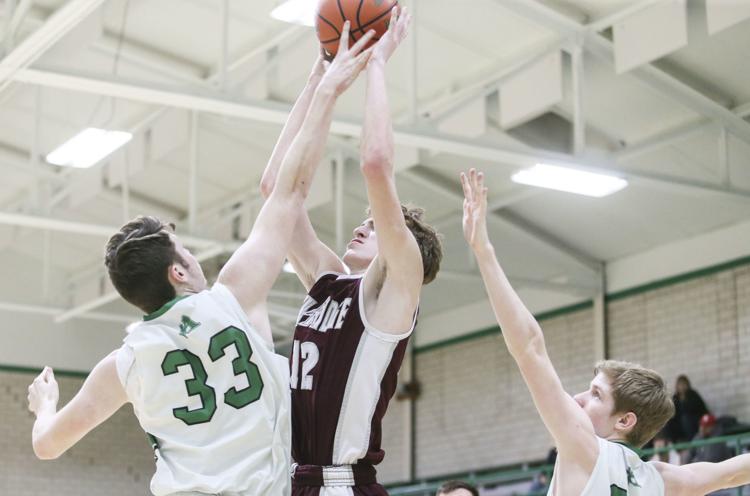 012120-mda-spt-rockridge-alleman-24.JPG