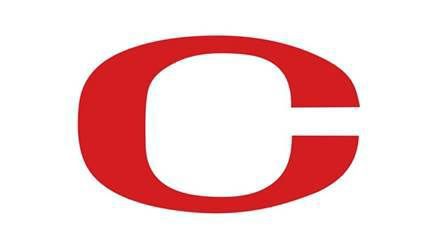 DEWITT — It took just five innings for Clinton to shock Class 3A top-ranked Central DeWitt in a muggy non-conference game Wednesday night, 14-0.
Clinton (5-4) tallied seven runs on seven hits in the top of the fourth and scored in every inning. The River Kings had four players with two RBIs and had seven batters with hits.
River Kings head coach Kevin Cunningham had nothing but positive things to say about his team, who also held the Sabers to just one hit in the five-inning affair.
"This was our first breakout game of the season," Cunningham said. "We were going against a great team and our guys put together a complete game, with timely baserunning, solid hitting and great defense to back up our pitching."
On the mound for Clinton was Jai Jensen, who had four strikeouts and allowed just two walks in the contest.
Jensen was proud of the win, but wanted to turn his attention to the upcoming conference games.
"We need to keep this momentum moving forward," Jensen said. "Non-conference wins are nice, but we need to keep this going and get some wins in the MAC. I want to keep the same energy and not be intimidated later on in the season."
Jensen was 2-for-3 in the game with an RBI double for the first run of the game. He scored runs in the third and fourth.
For Central DeWitt (12-2), this was an outlier performance in an otherwise great season.
The message was clear from coach Shane Sikkema following the game.
"We have no excuses for this performance," Sikkema said. "It wasn't a well-played game from us, but hopefully we learn from it. Clinton is obviously a very good team."
Sikkema was certainly frustrated with how his side performed, but it was their sixth game in just five days.
"We have to throw strikes," Sikkema said. "We weren't working the plate very well and they got hits off of the pitches we left for them. I tip my hat to their win tonight, but we have to do better."
John McConohy recorded the lone hit for the Sabers with a single in the second inning. Ben Mason received the pitching loss and allowed 10 hits in the game.
Cunningham and his team remained confident going into the battle with one of the top teams in the state. The results showed in their determination.
"This is the first time in nine years we've played this team," Cunningham said. "We've followed their success but didn't know too much about them.
"We weren't intimidated by this team and I challenged the team to go out there and give it their all."
Get in the game with our Prep Sports Newsletter
Sent weekly directly to your inbox!