The future of the PGA Tour might be in good hands.
Four of the youngest players in the John Deere Classic all showed the hype surrounding them is justified as all four finished within the top 40, headlined by Collin Morikawa. Morikawa finished tied for fourth after a final round 66 to end the tournament at 17-under, four shots behind champion Dylan Frittelli.
Along with Morikawa, Joaquin Niemann (-15) finished tied for 10th, Viktor Hovland (-14) finished tied for 16th, and last week's champion Matthew Wolff (-10) finished tied for 37th.
"I think we all believe in ourselves," Morikawa said. "It's going to start from us believing in ourselves that we can do it and for us to come out here on these first four, five events and have the success we've had, it proves to ourselves that we can do it.
"It's no different, it's golf. It's on a lot bigger stage, but we're ready for it."
Morikawa is in just his fifth tournament as a professional but has already secured his future. Already playing with special temporary membership after last week's tie for second, Morikawa likely — though unofficially — secured full PGA Tour membership for next season, joining Wolff, who locked up his card with a win in last week's 3M Open.
"That was the goal, to lock up the card for next year, and that's what we're on the trend for," Morikawa said. "It doesn't stop here, I've got two more starts, at Barracuda and Wyndham, and I really want to get into those (FedExCup) playoffs.
"It's just the tipping point of where we're getting started."
Though he's only 22, Morikawa showed plenty of maturity in his final round. He hit all 18 greens but didn't capitalize with 33 putts. Instead of pressing and making a mistake that could derail the round, he stuck with it and eagled holes 2 and 17.
"I just had to focus on my speed," Morikawa said. "If I was going to roll good putts, I was going to roll good putts. I did hit a couple bad putts, but for the most part it was one of those days where it was just half a ball too much or too little. It's going to happen like that, but thankfully I was able to roll in a couple of eagles."
For as seasoned as these young players already appear to be, they're still learning, not just about the courses on Tour, but about themselves, the rigors of the pro game, and more.
You have free articles remaining.
Register for more free articles
Stay logged in to skip the surveys
For Hovland, it's about putting together four strong rounds after opening the tournament with consecutive 69s that had him just above the cut line at 4-under heading into the weekend. He finished strong for his third straight top 20 finish.
"I'm pretty pleased with having good Sunday finishes to kind of climb up the leaderboard the way I have been," he said. "But obviously if I just get myself in a little better position going into Sunday, that could be really interesting."
Hovland looks like he could be a fast learner. Just last month, he shot 73 on the final round of the Travelers Championship — his first pro tournament — but since then has closed out his last three tournaments with rounds of 64, 65 and 64.
"I got off to a bad start Sunday at the Travelers, and I was playing decent golf but I just couldn't get anything to happen," Hovland said. "That just goes to show that you can do a lot of climbing if you just have a good Sunday."
Wolff, the youngest of the group at 20 years old, is learning how to deal with the grind of the Tour. He came straight from his win in Minnesota last week to the Quad-Cities to participate in Monday's Pro-Am. He fulfilled numerous media obligations throughout the week, also played in Wednesday's Pro-Am, and then grinded out four rounds at TPC Deere Run.
"It's all a learning curve. I'm not really sleeping that well, which doesn't help at all, but I felt like I did a really good job with the media and scheduling all that," Wolff said. "Every week out here I learn, and that's the most important thing. If you learn out here every single time you play, you're only going to benefit yourself and you're only going to get better."
Niemann is also 20, but with a year already under his belt, he feels a little more seasoned than the trio of rookies. As such, he's headed over to the Open Championship, already his third major tournament as a professional.
"I think being out here on the PGA Tour, every day and every week here, there's something here you can learn," he said. "You play with some new guys that have been here a couple years, and just watching them, you learn a lot."
As each man finished his round, he was inundated with autograph requests from several young fans. Perhaps it wasn't so long ago that this new crop of players was once looking for autographs, and they all want to do their part to keep the game growing.
"What our class has to do is really just put ourselves forward and keep doing what we're doing," Morikawa said. "We're young men, so we just want to be a role model for these little kids. I think Matt's got a great smile, Viktor's got a great smile ... we just have to keep that up, be who we are and play some good golf."
071419-jdc-mm-108a.JPG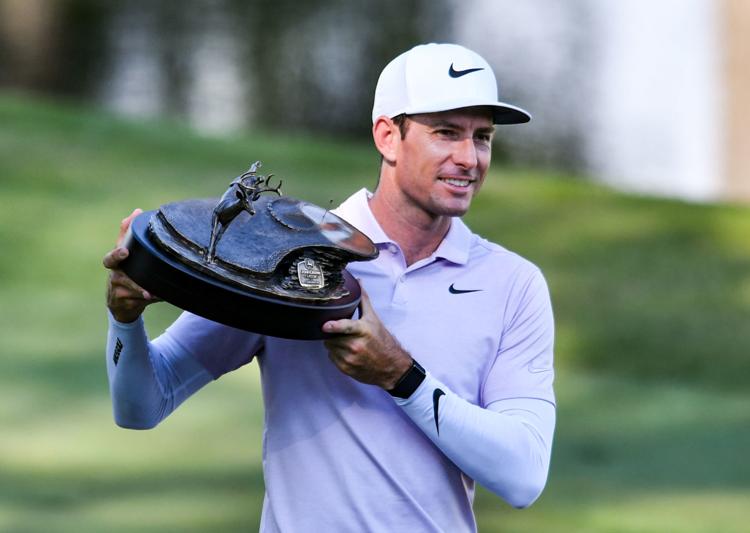 071419-jdc-mm-095a.JPG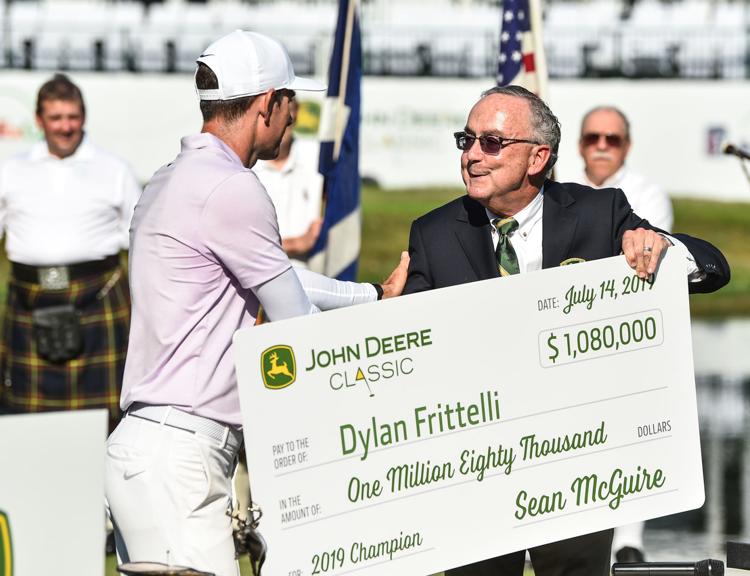 071419-jdc-mm-058a.JPG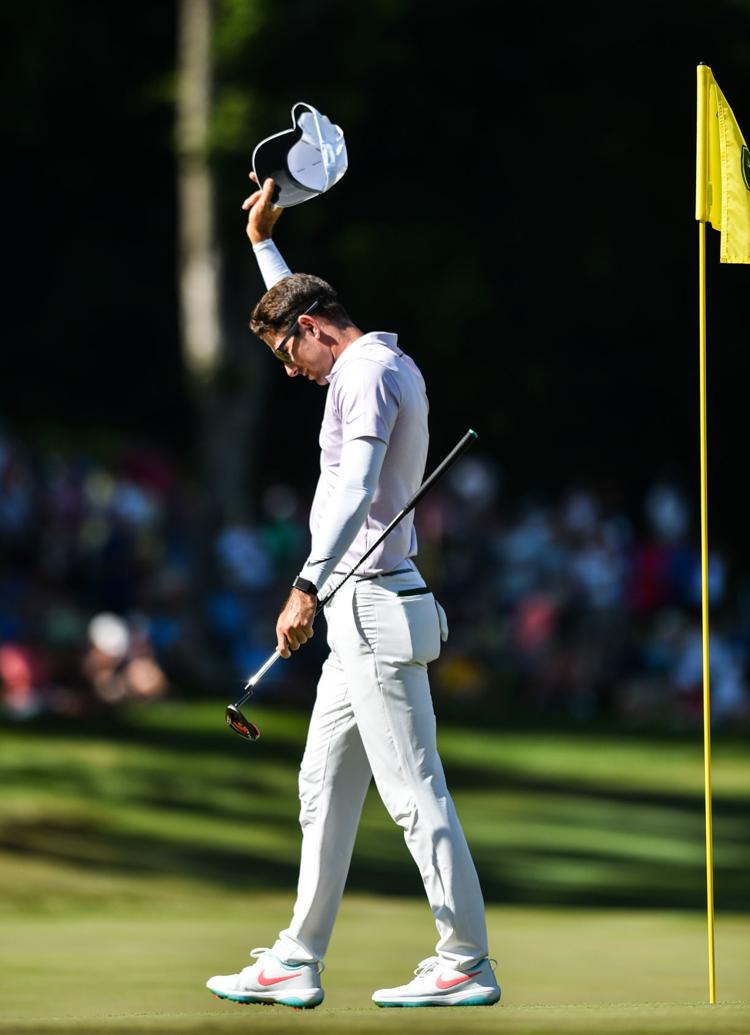 071419-jdc-mm-090a.JPG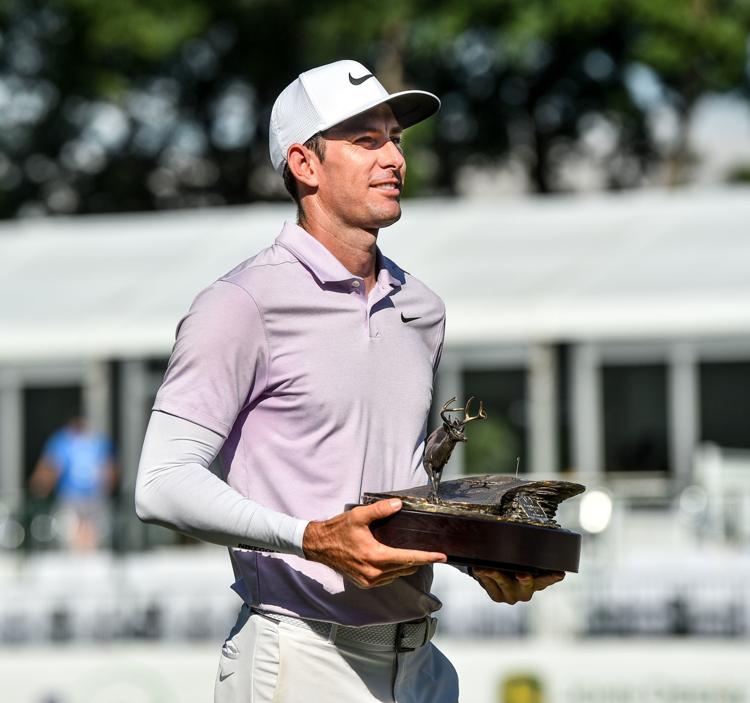 071419-jdc-aa-001.jpg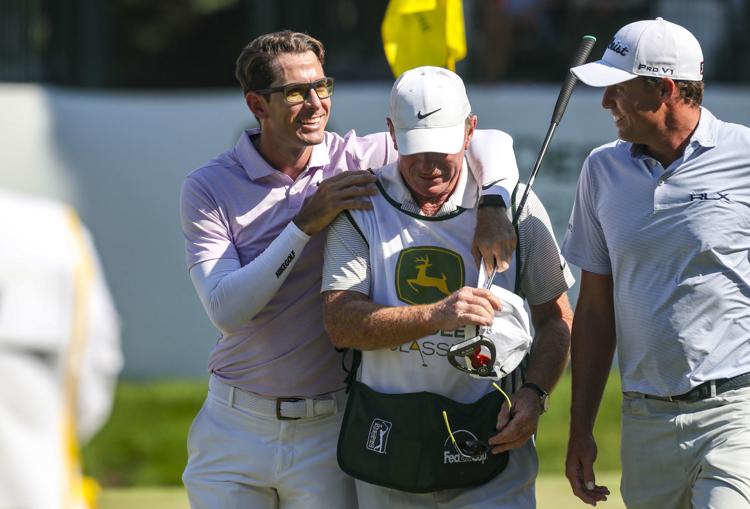 071419-jdc-aa-002.jpg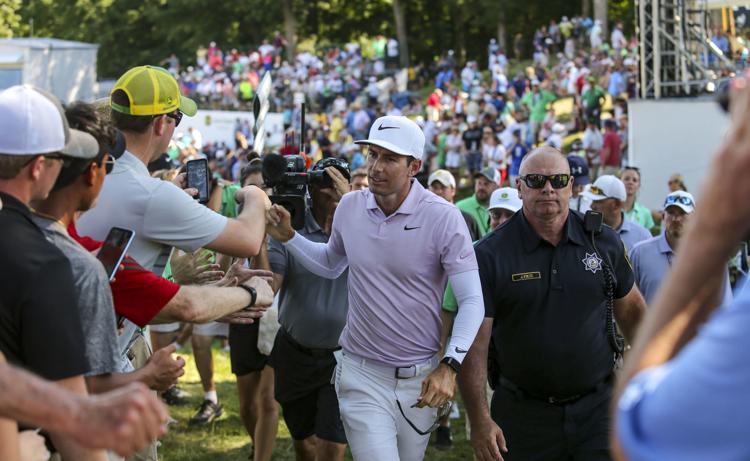 071419-jdc-aa-003.jpg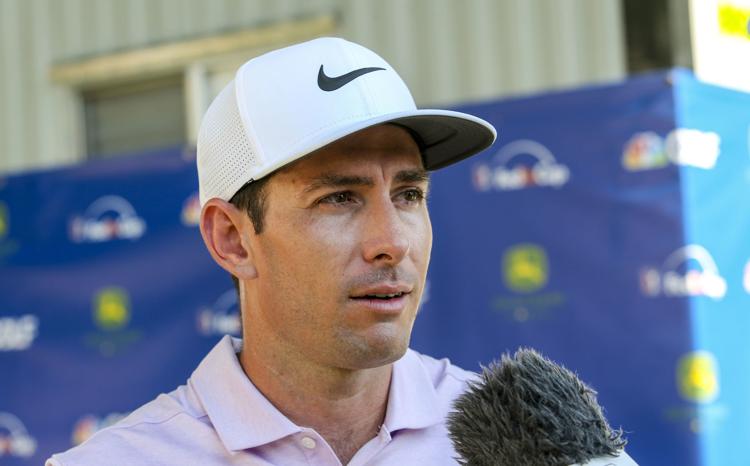 071419-jdc-aa-004.jpg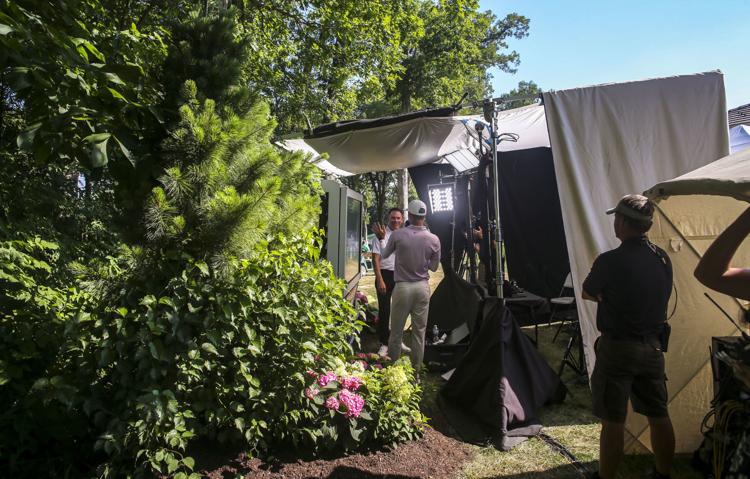 071419-jdc-aa-005.jpg
071419-jdc-aa-006.jpg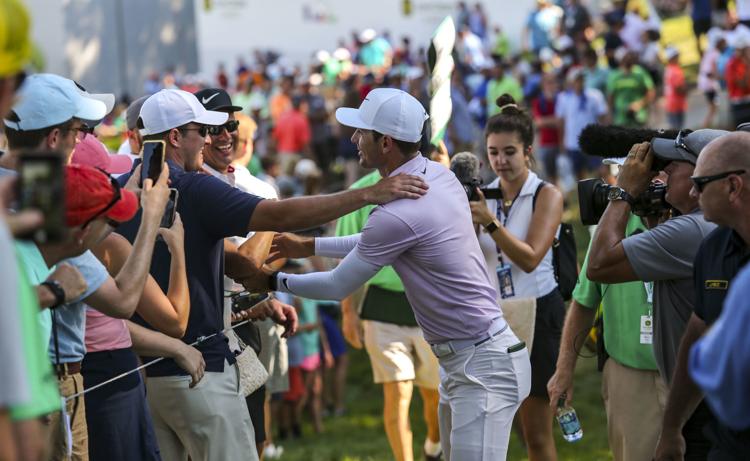 071419-jdc-aa-007.jpg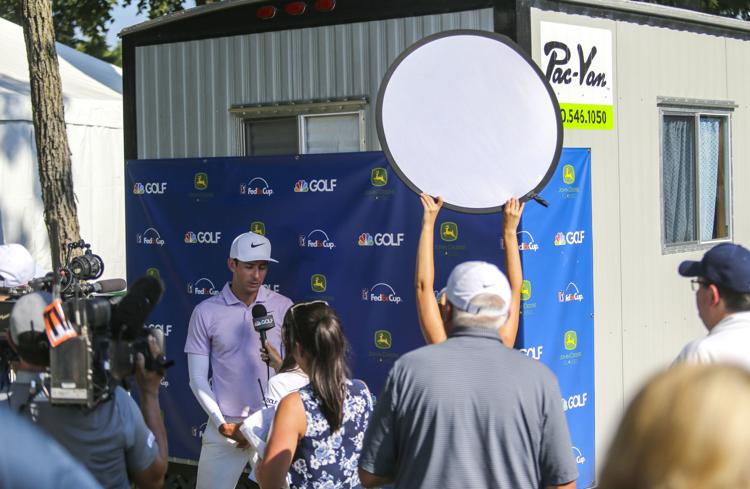 071419-jdc-aa-008.jpg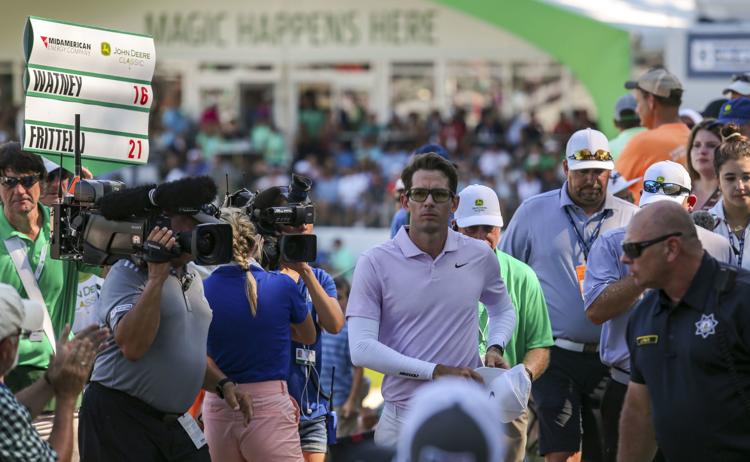 071419-jdc-ks-030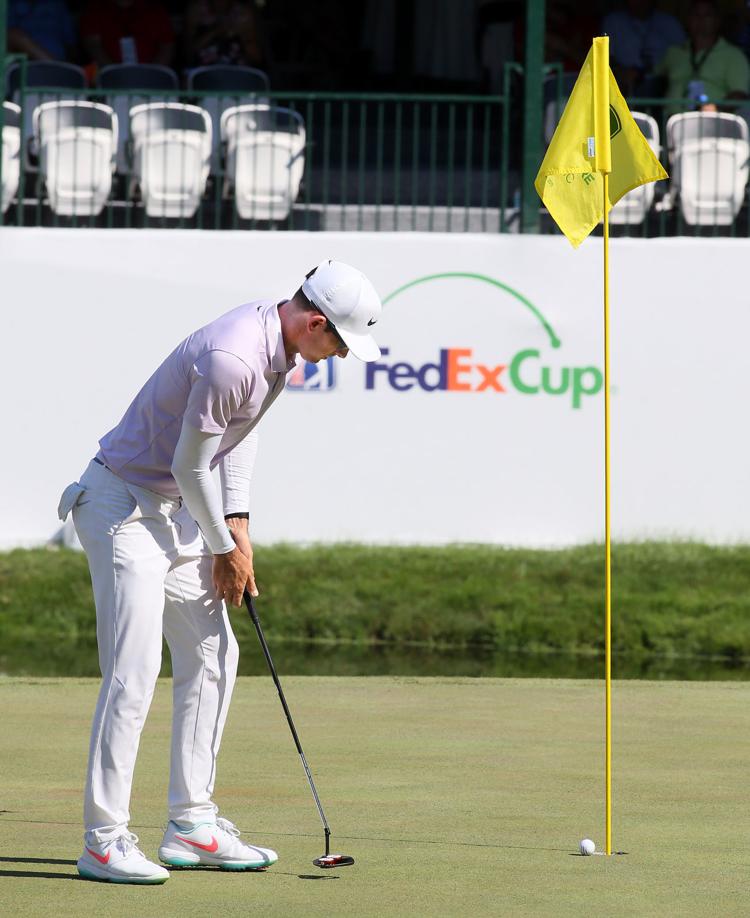 071419-jdc-ks-031
071419-jdc-ks-032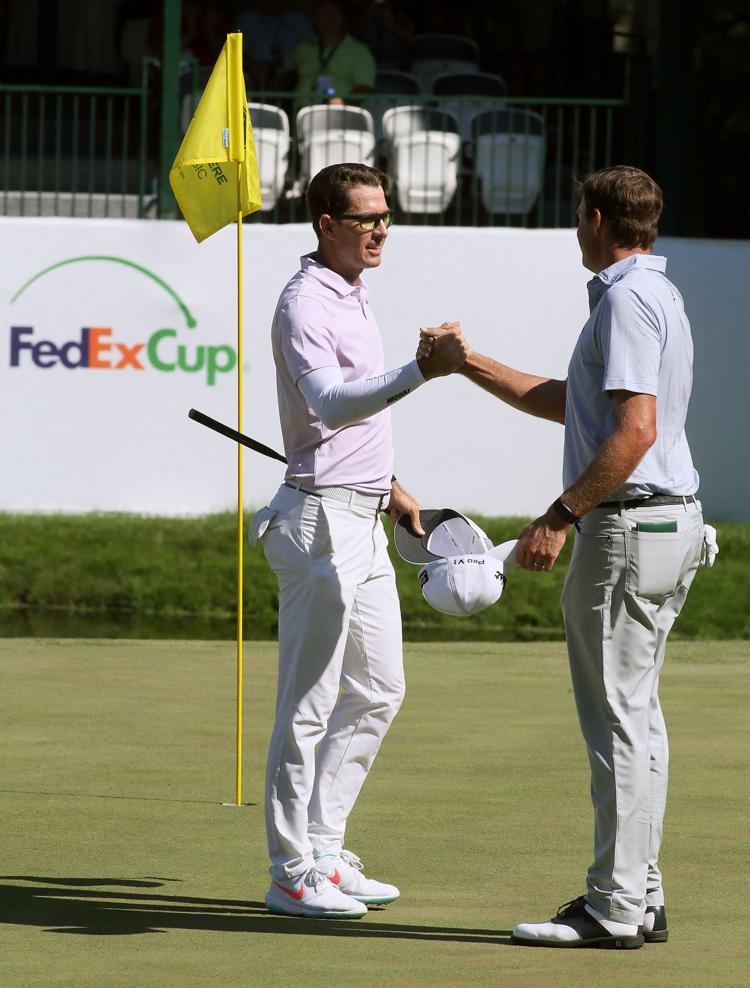 071419-jdc-ks-033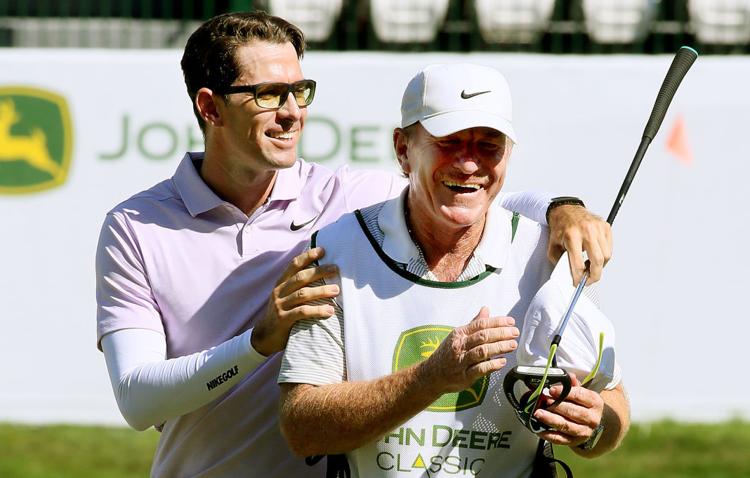 071419-jdc-ks-001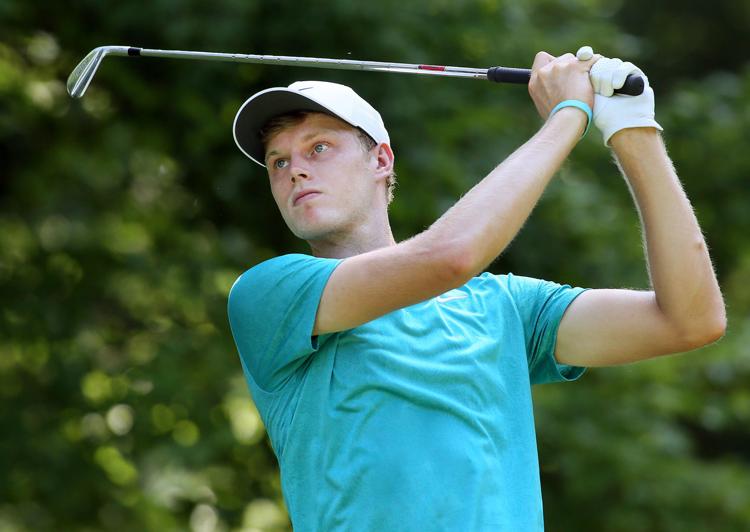 071419-jdc-ks-002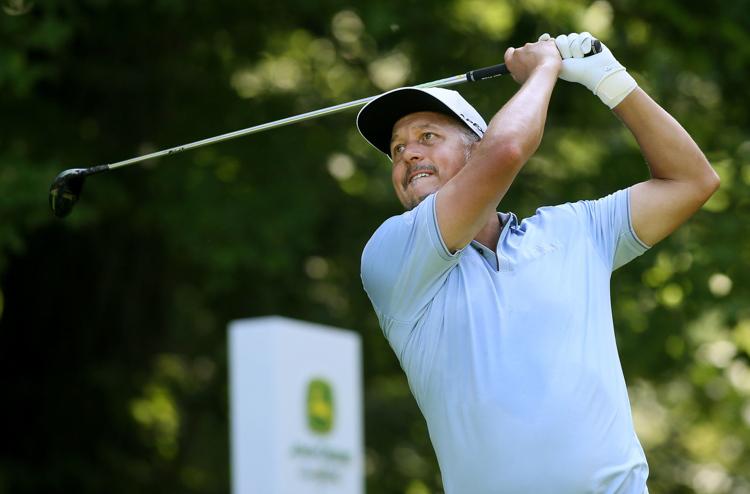 071419-jdc-ks-003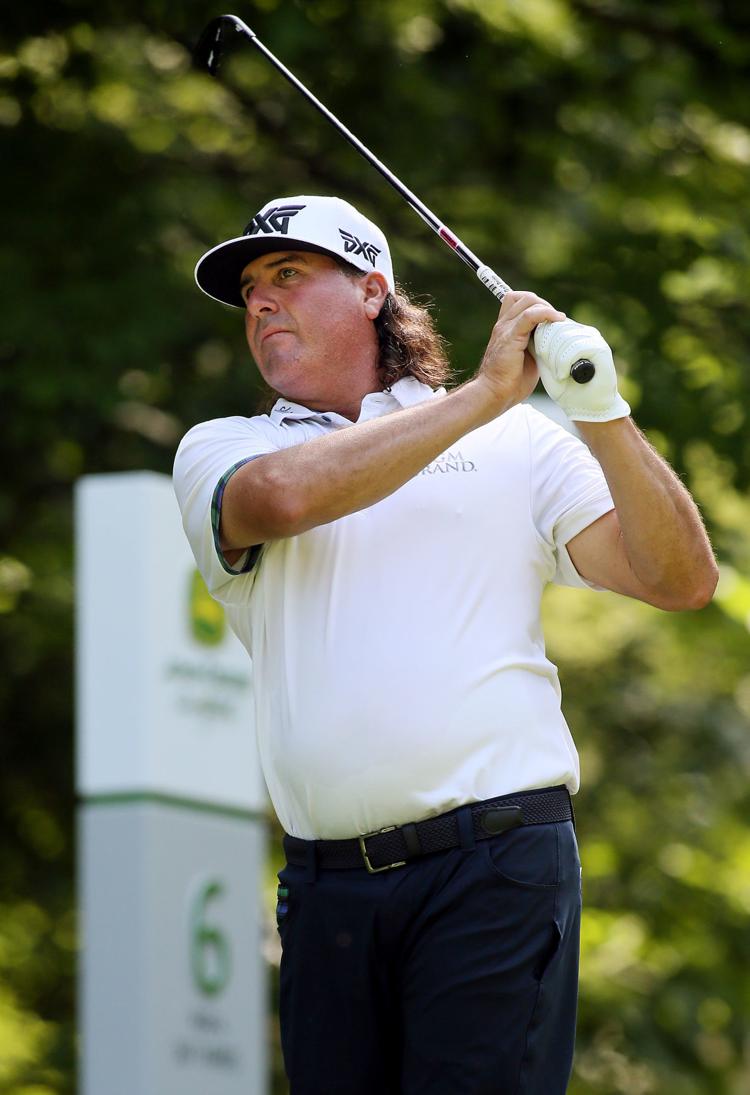 071419-jdc-ks-004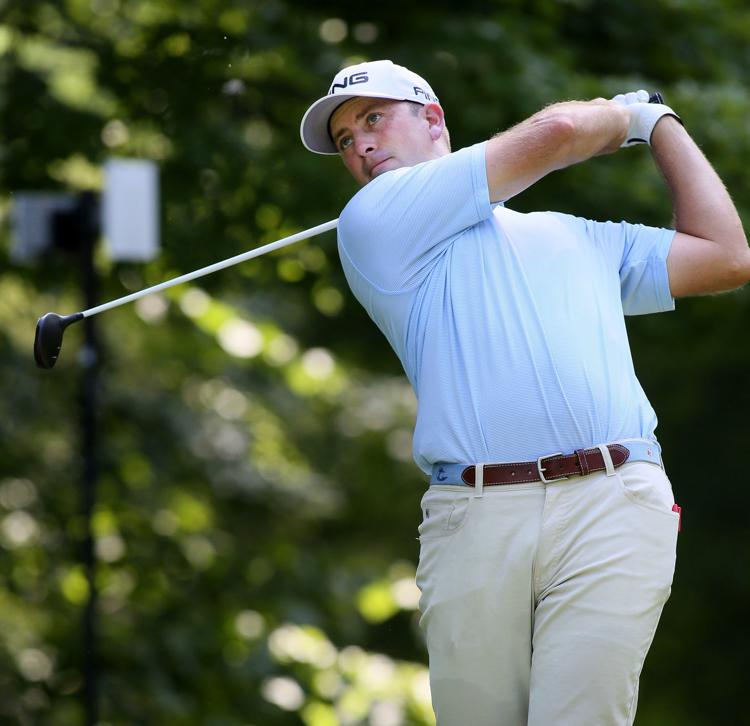 071419-jdc-ks-005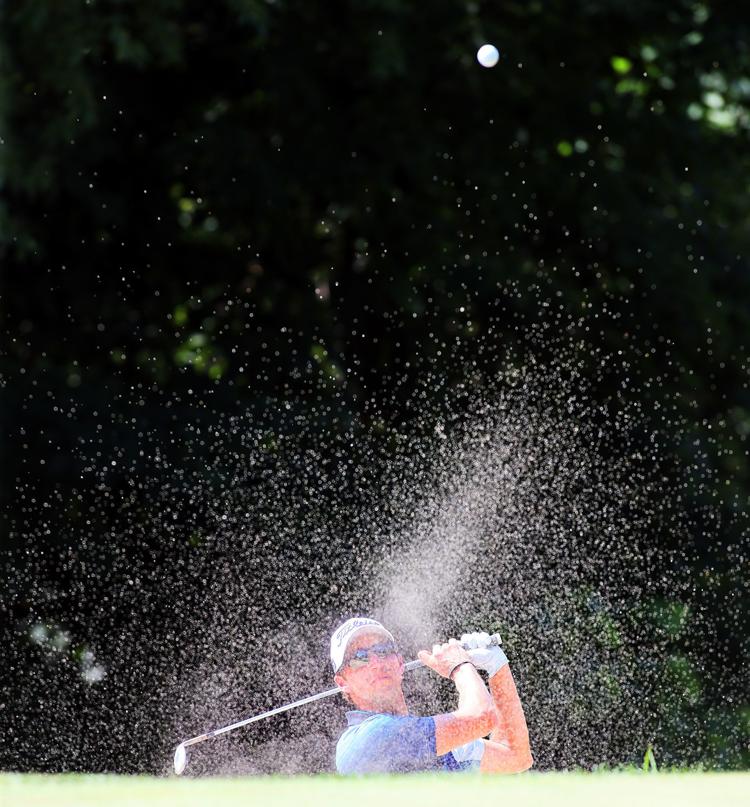 071419-jdc-ks-006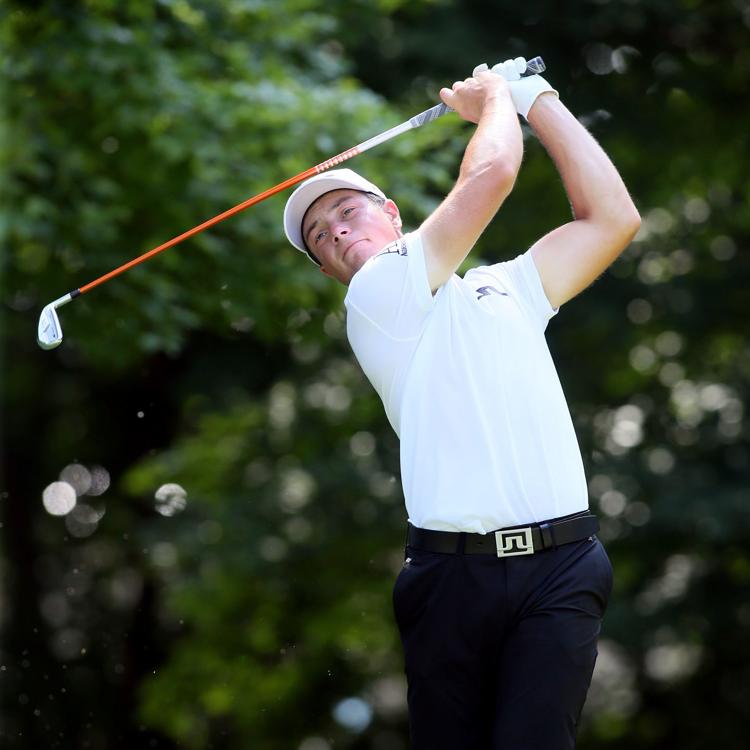 071419-jdc-ks-007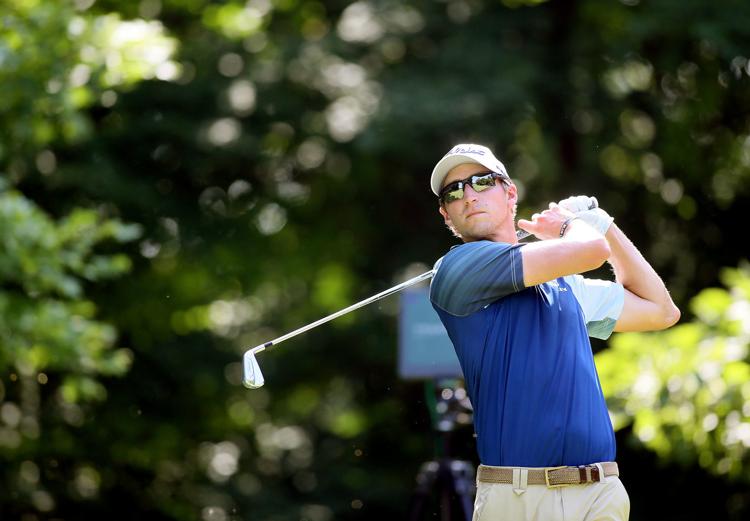 071419-jdc-ks-008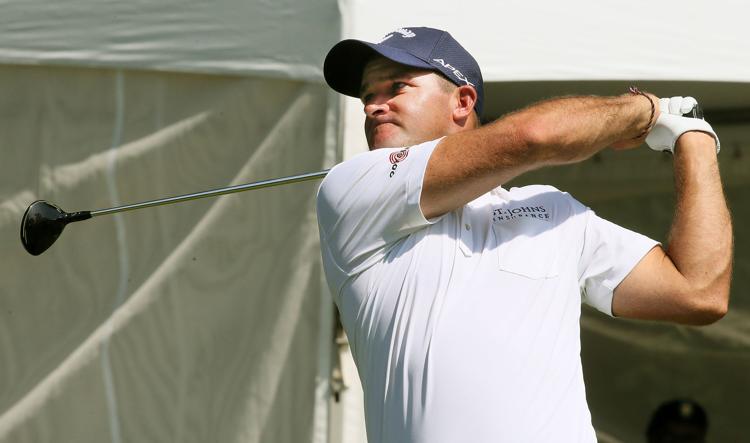 071419-jdc-ks-009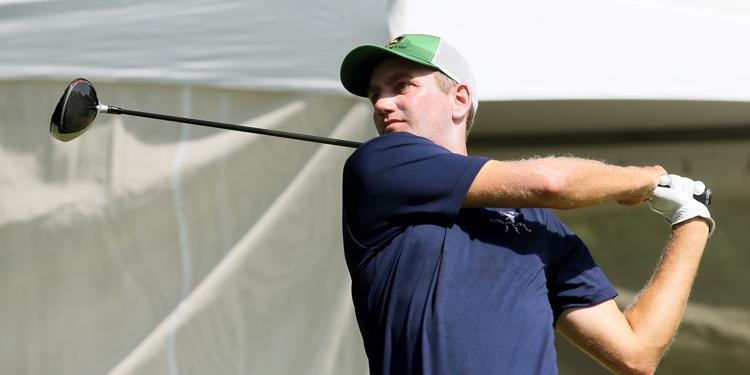 071419-jdc-ks-010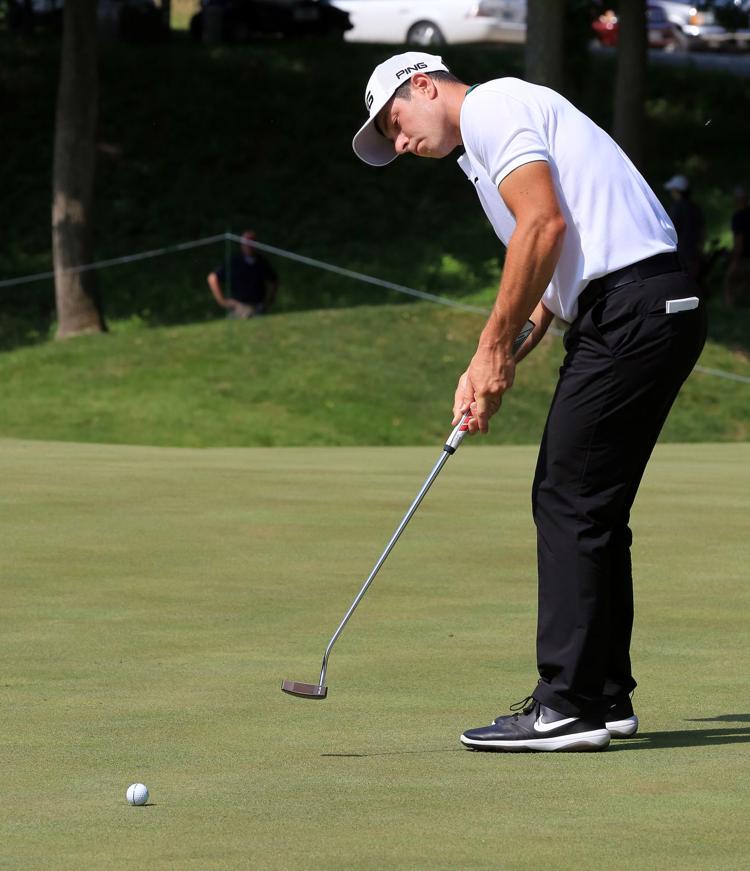 071419-jdc-ks-011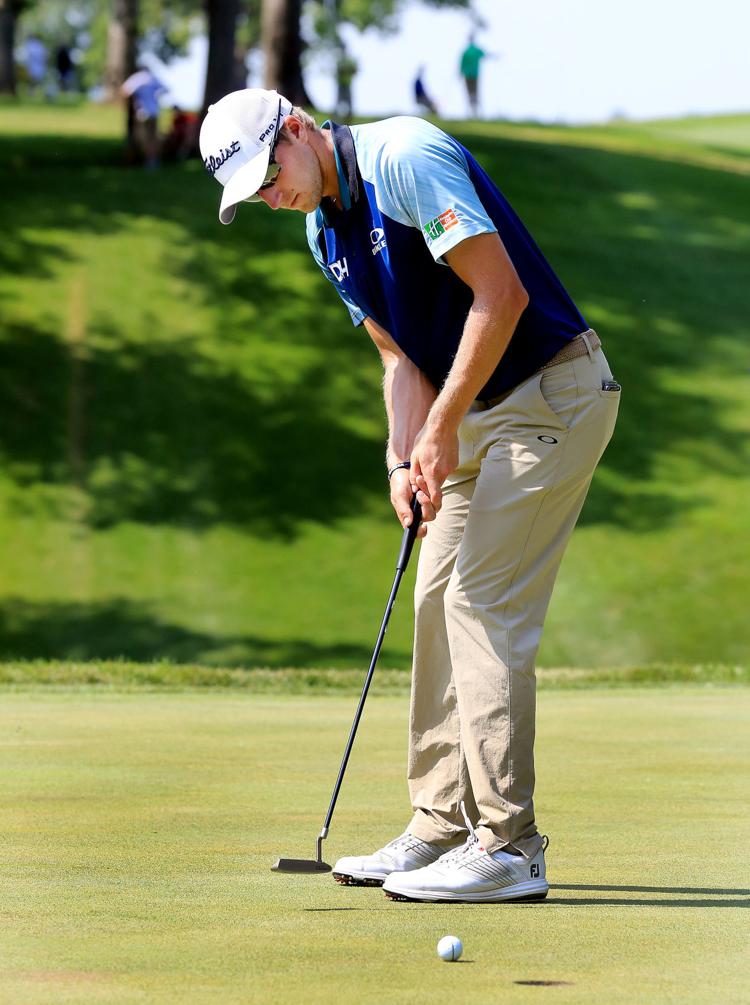 071419-jdc-ks-012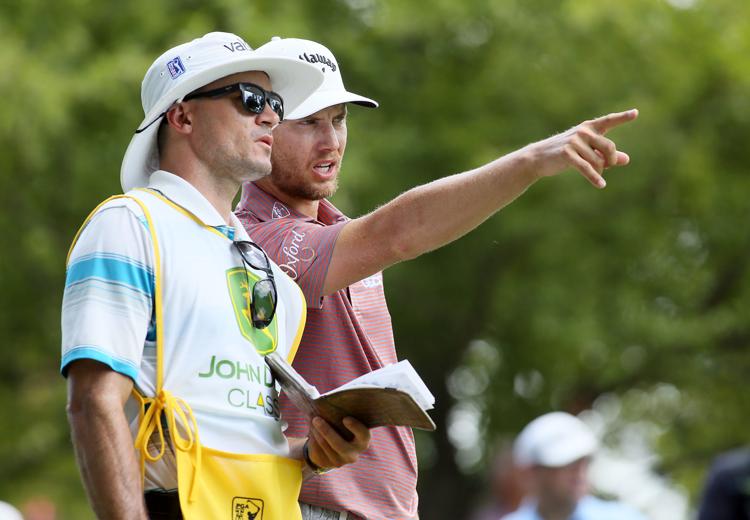 071419-jdc-ks-013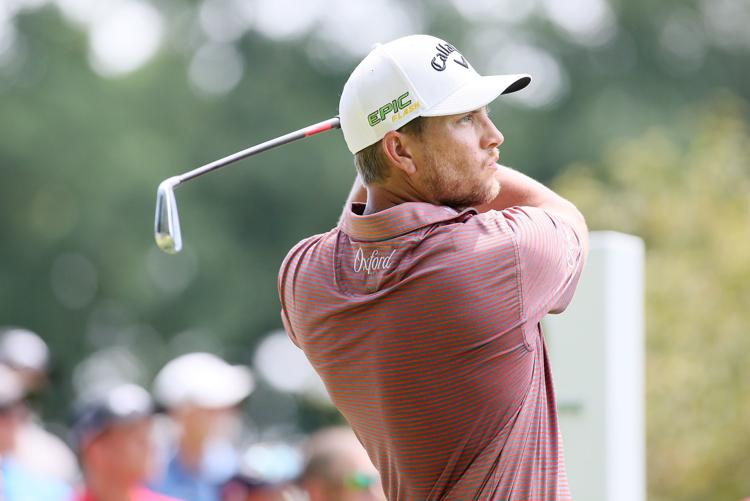 071419-jdc-ks-014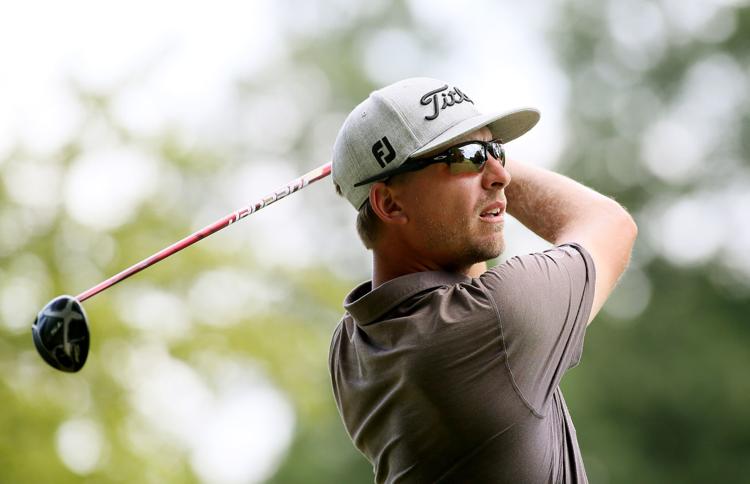 071419-jdc-ks-015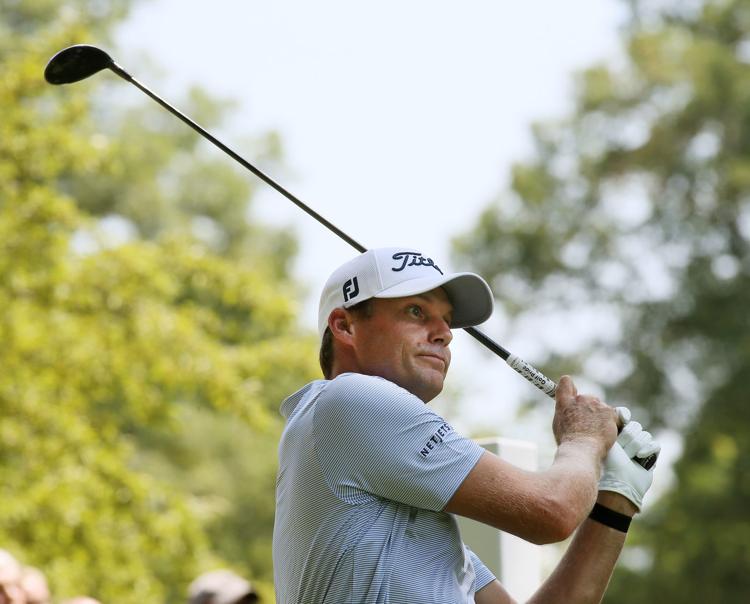 071419-jdc-ks-016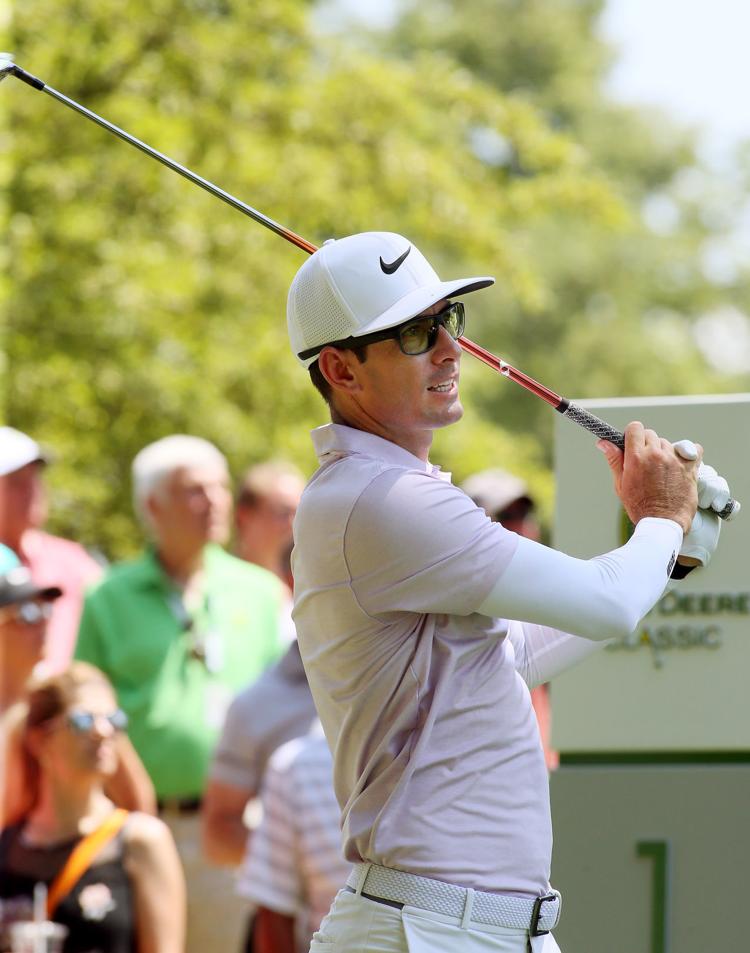 071419-jdc-ks-017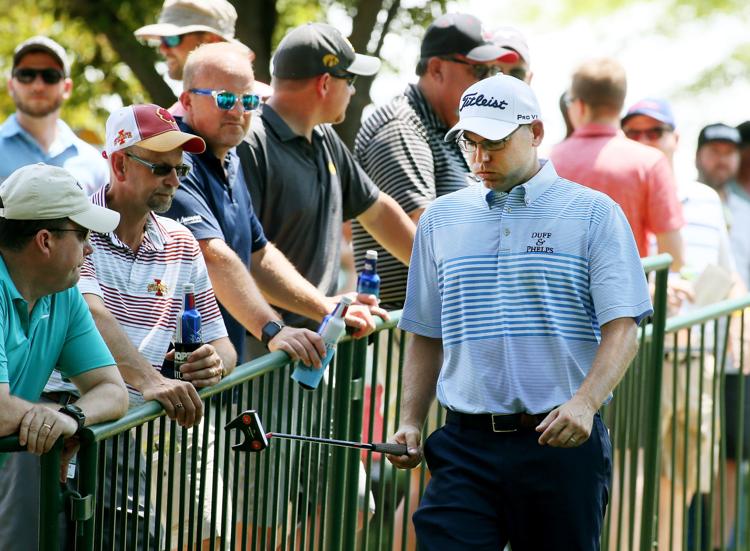 071419-jdc-ks-018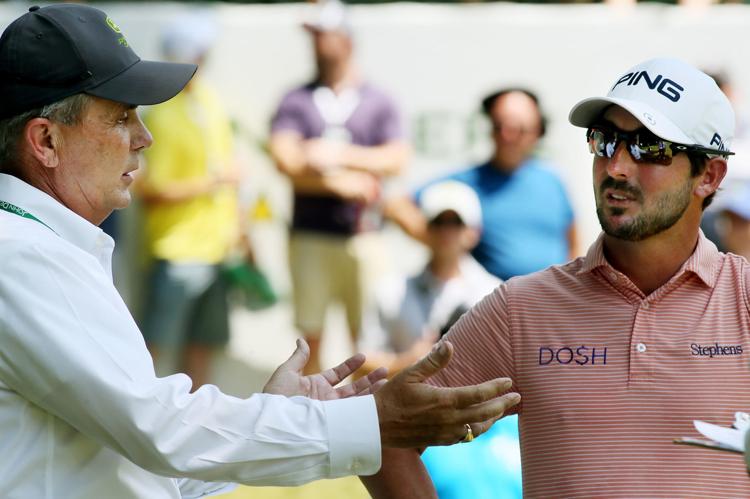 071419-jdc-ks-019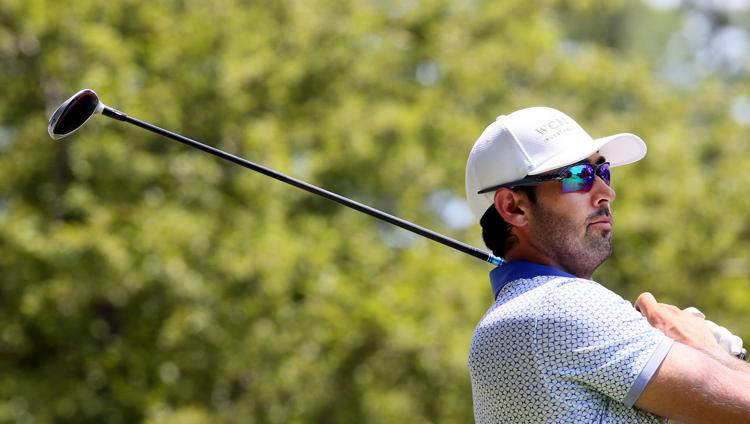 071419-jdc-ks-020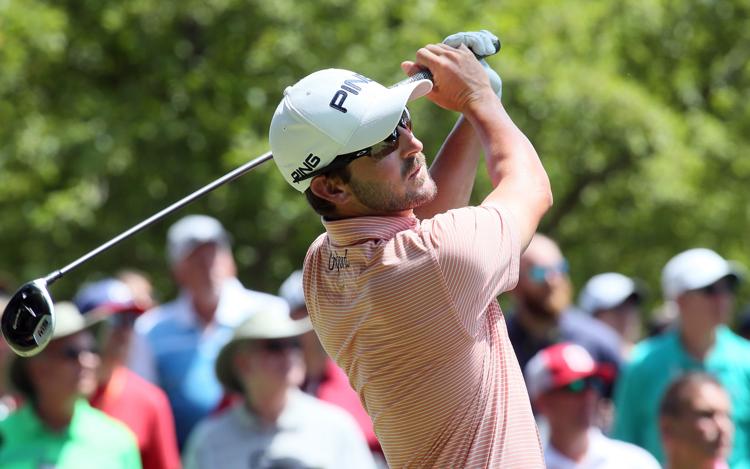 071419-jdc-ks-021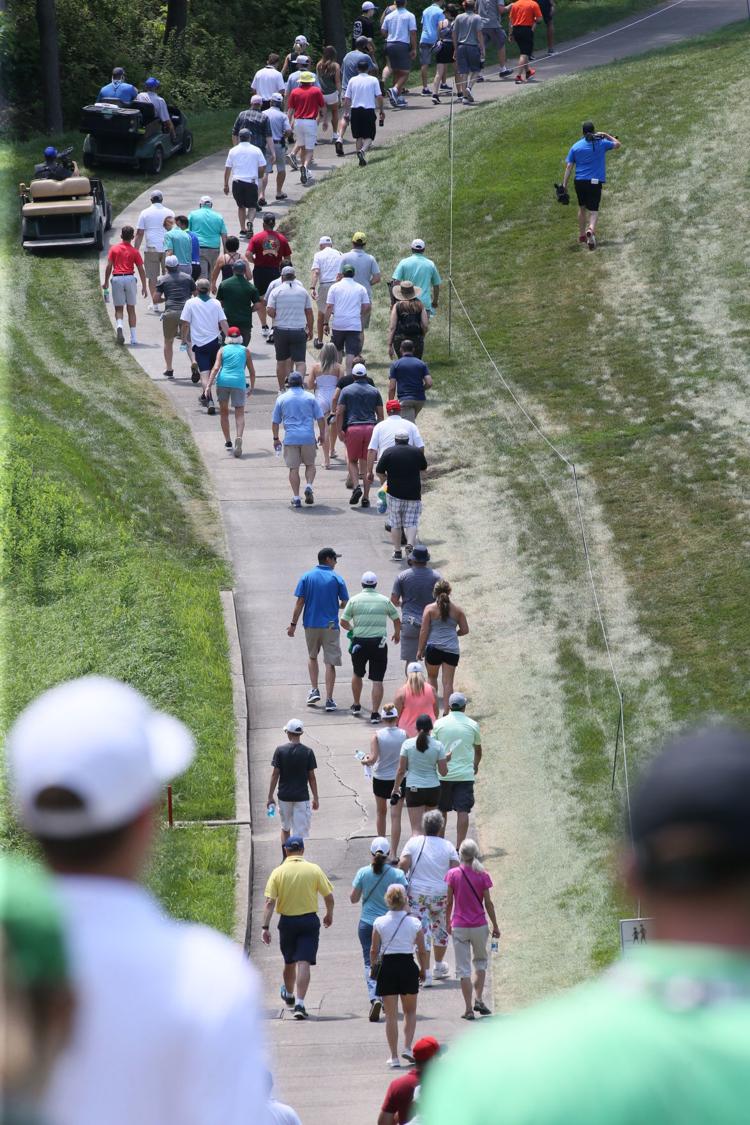 071419-jdc-ks-022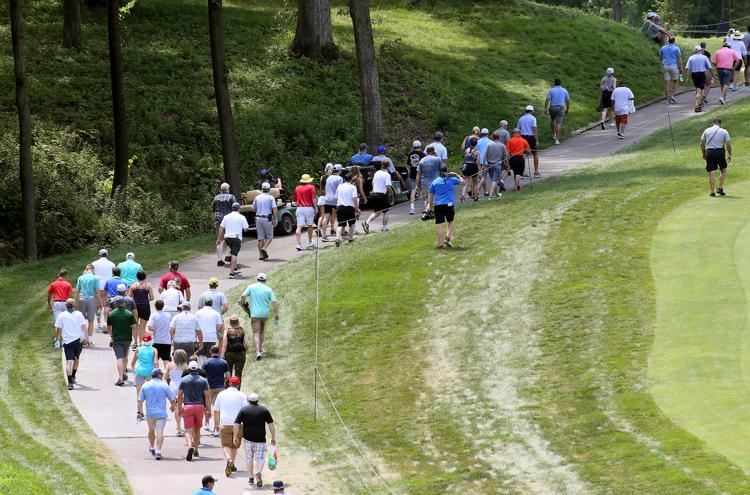 071419-jdc-ks-023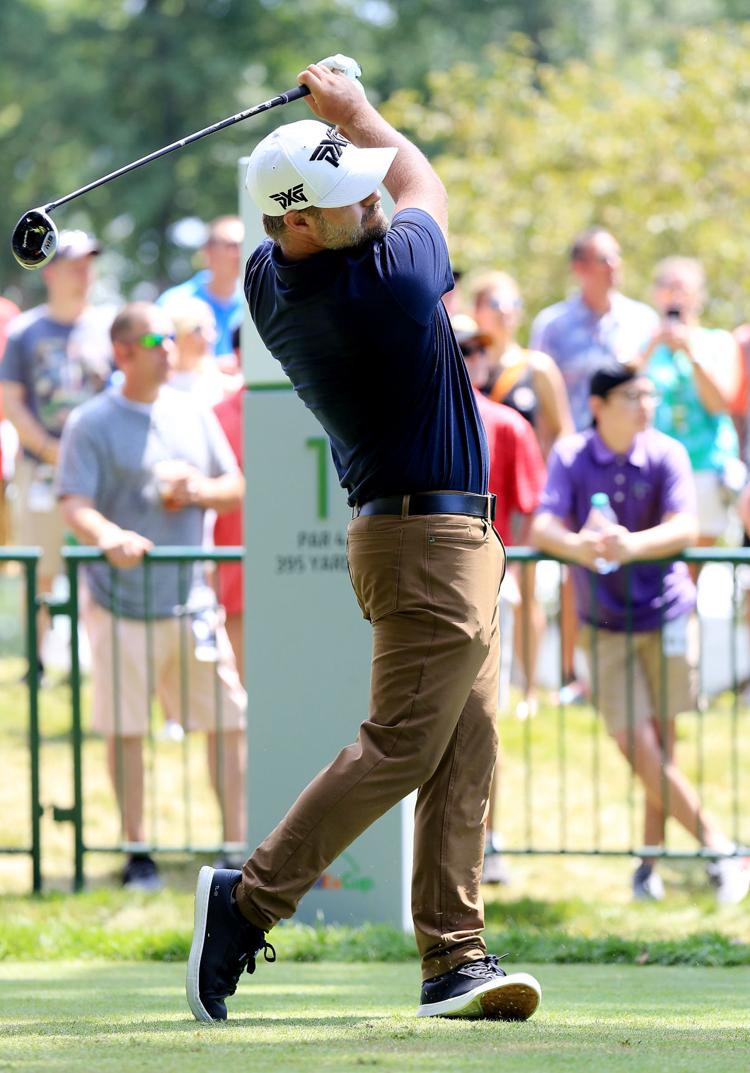 071419-jdc-ks-024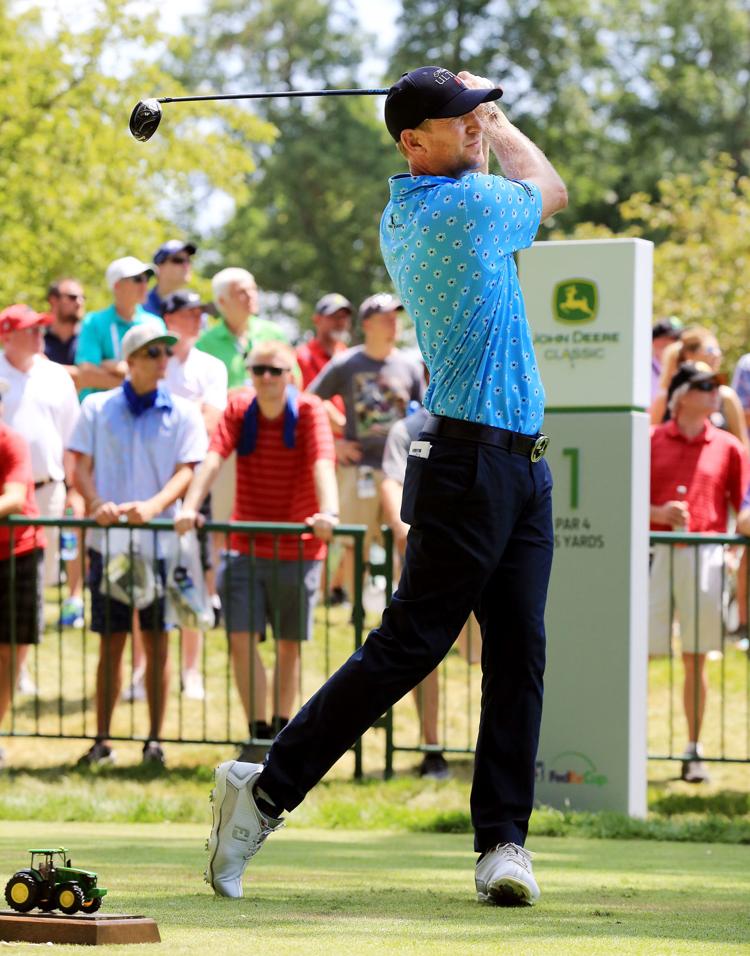 071419-jdc-ks-025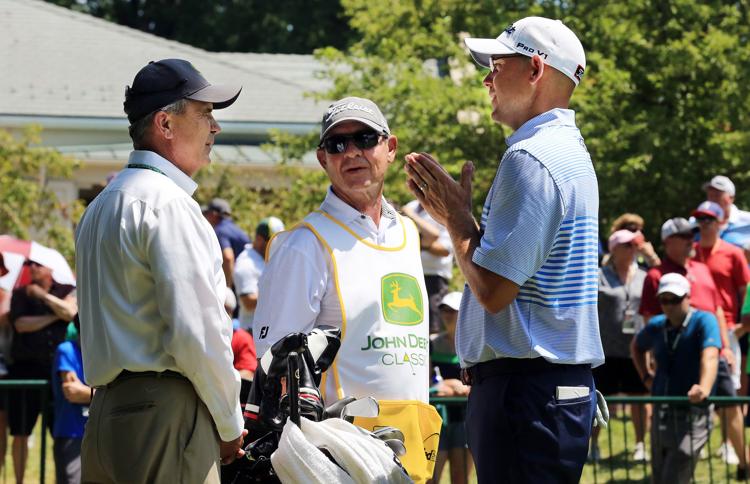 071419-jdc-ks-026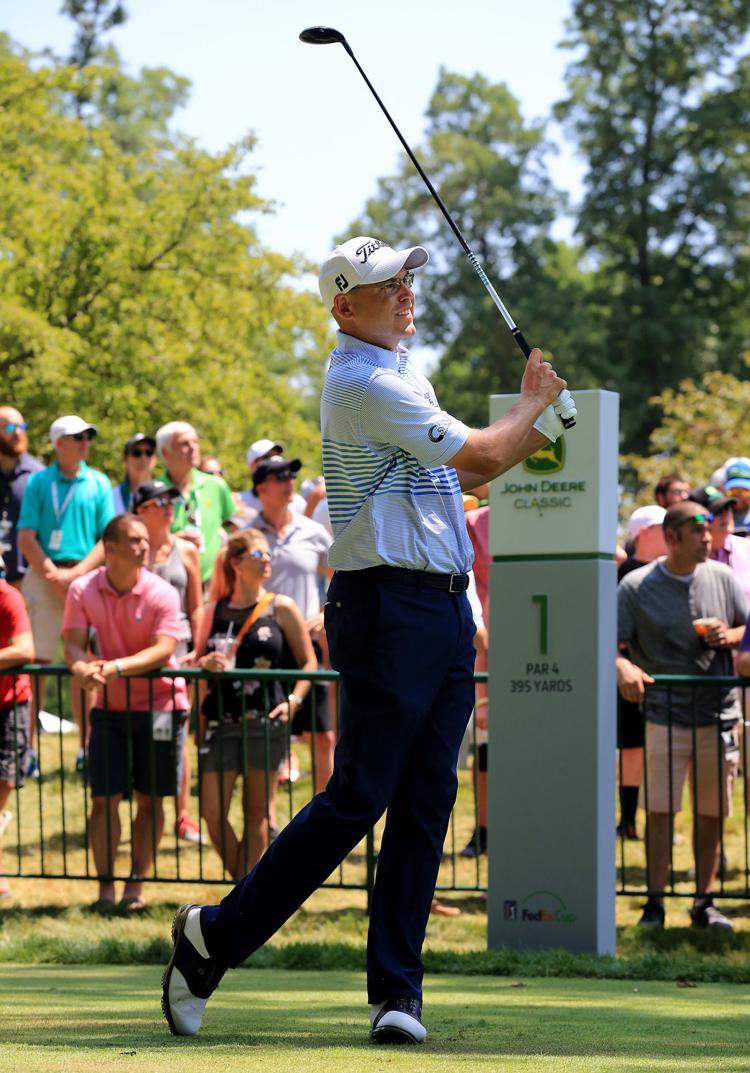 071419-jdc-ks-027
071419-jdc-ks-028
071419-jdc-ks-029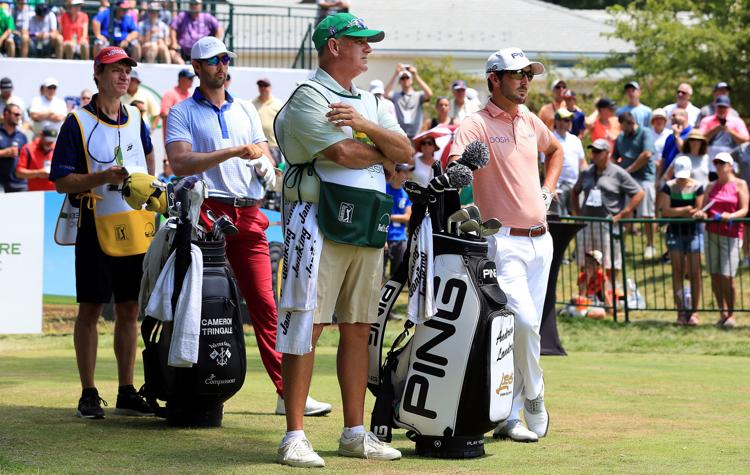 071419-tpc-js-001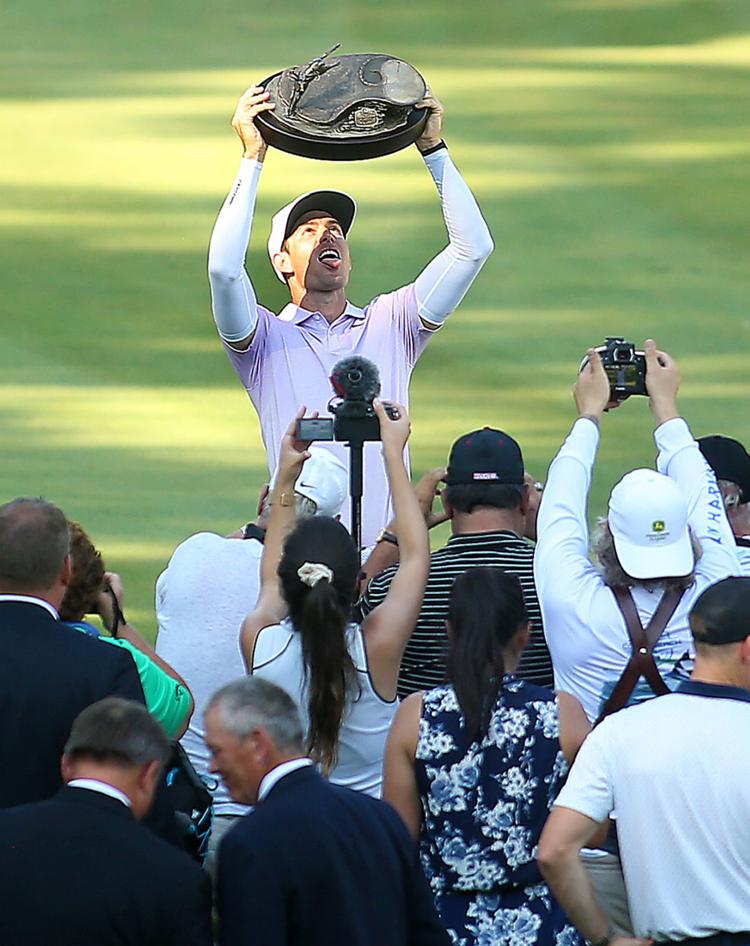 071419-tpc-js-002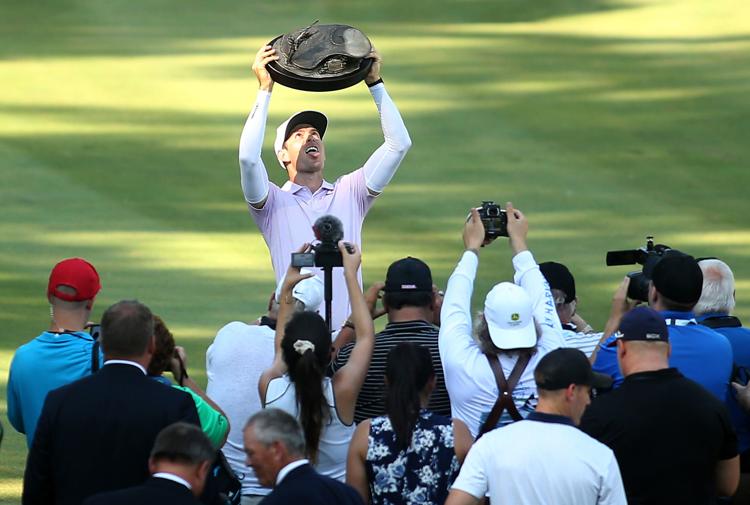 071419-tpc-js-003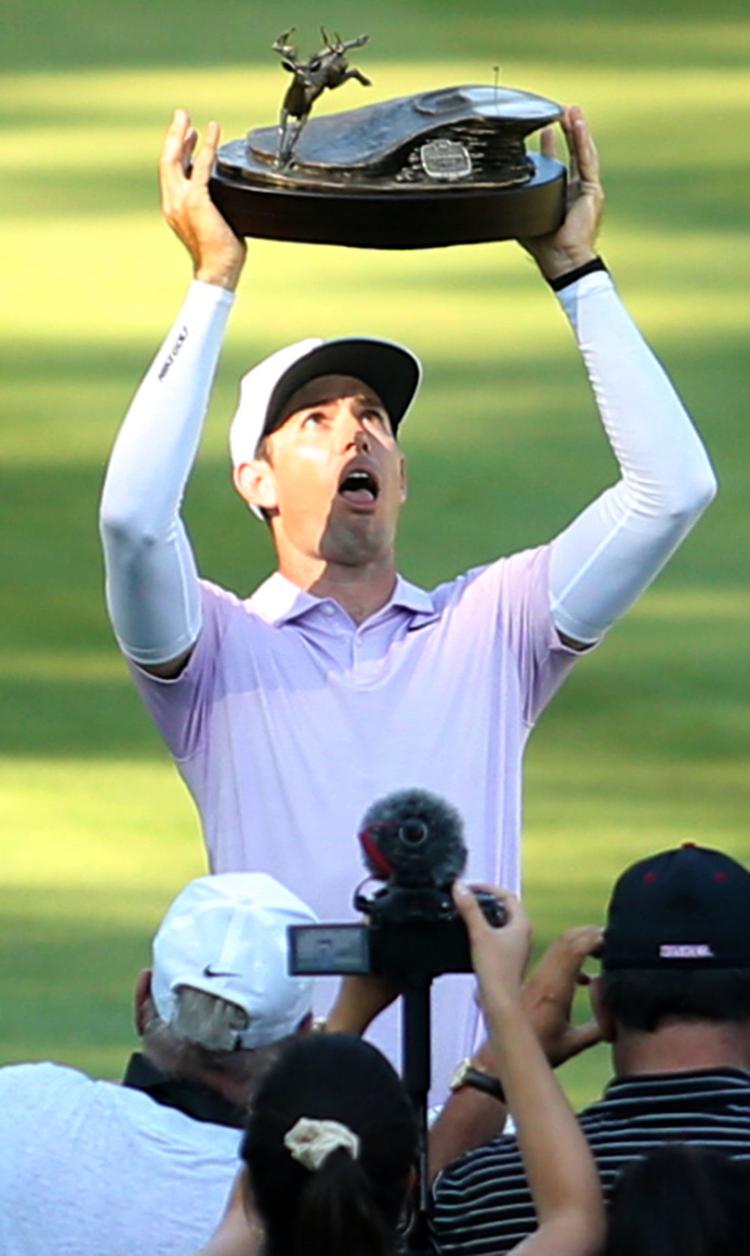 071419-tpc-js-004

071419-tpc-js-005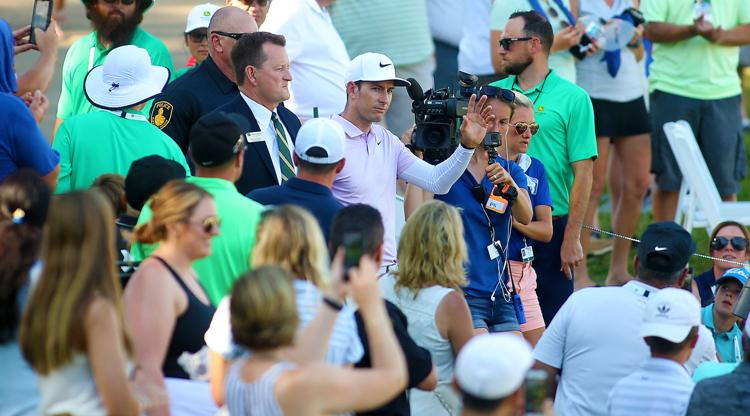 071419-tpc-js-006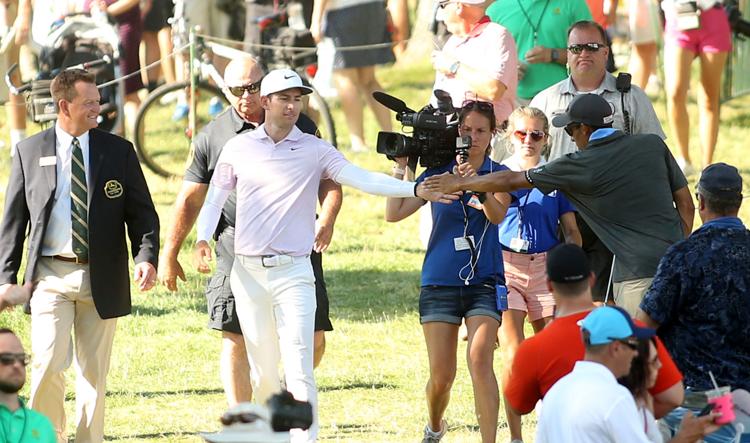 071419-tpc-js-007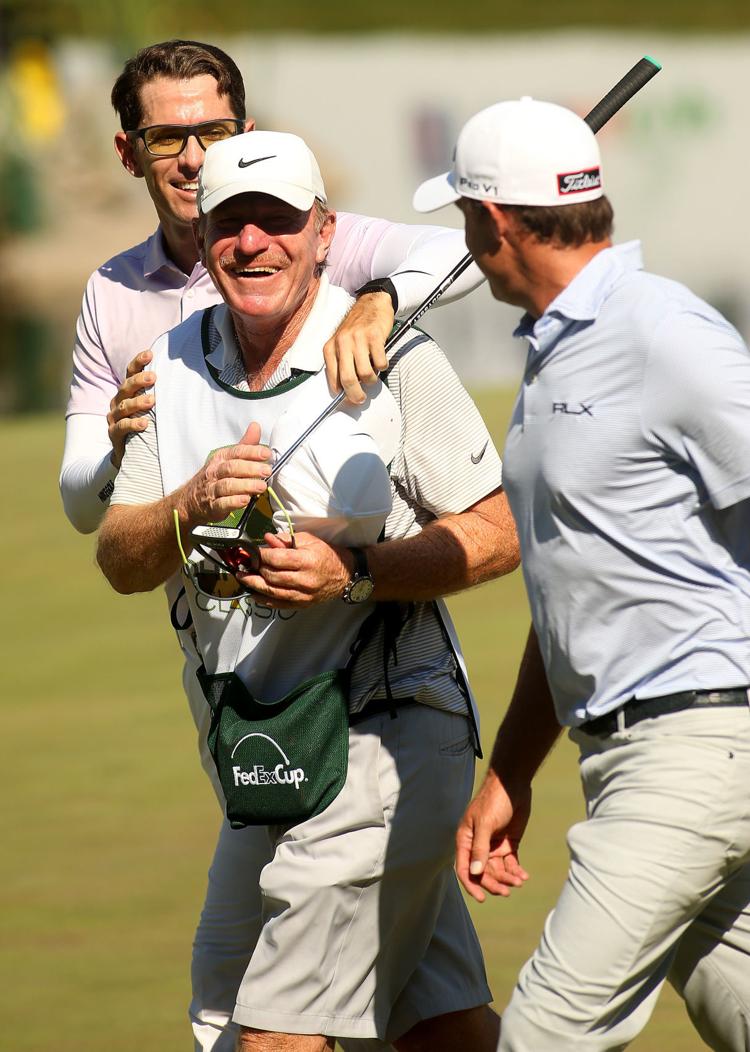 071419-tpc-js-008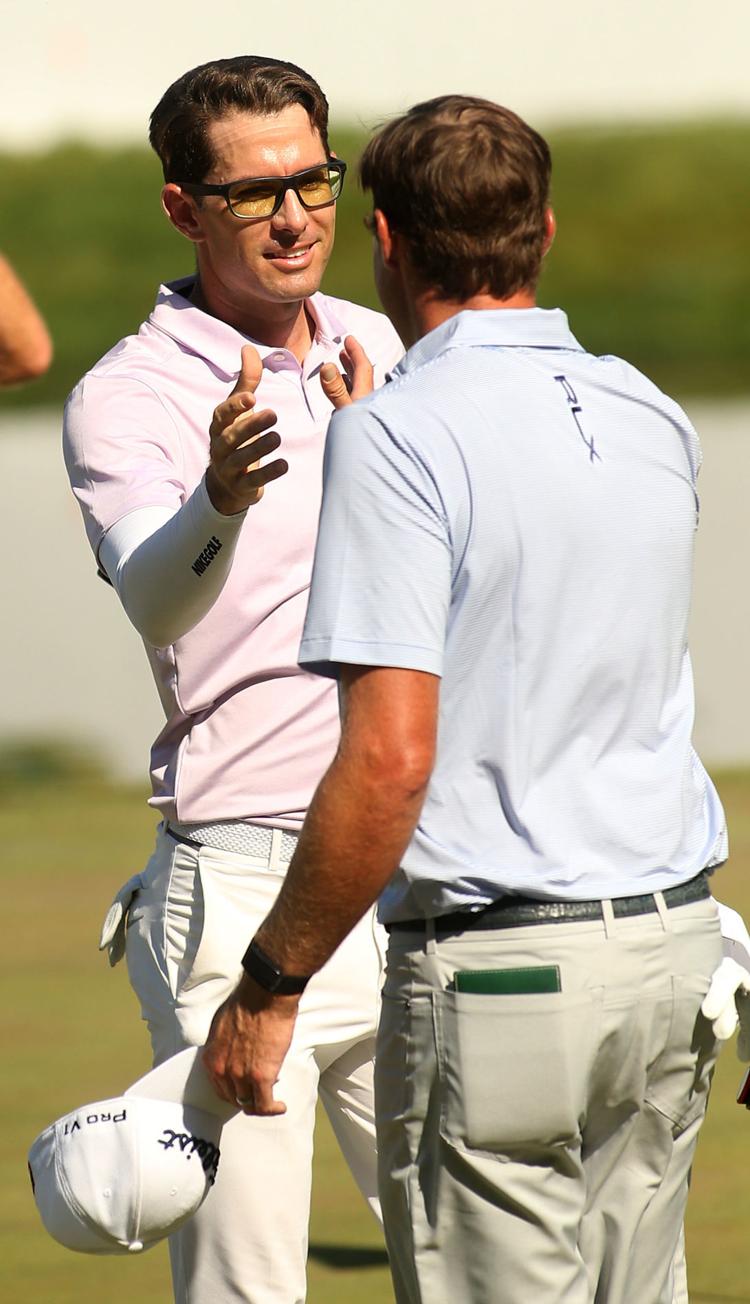 071419-tpc-js-009
071419-tpc-js-010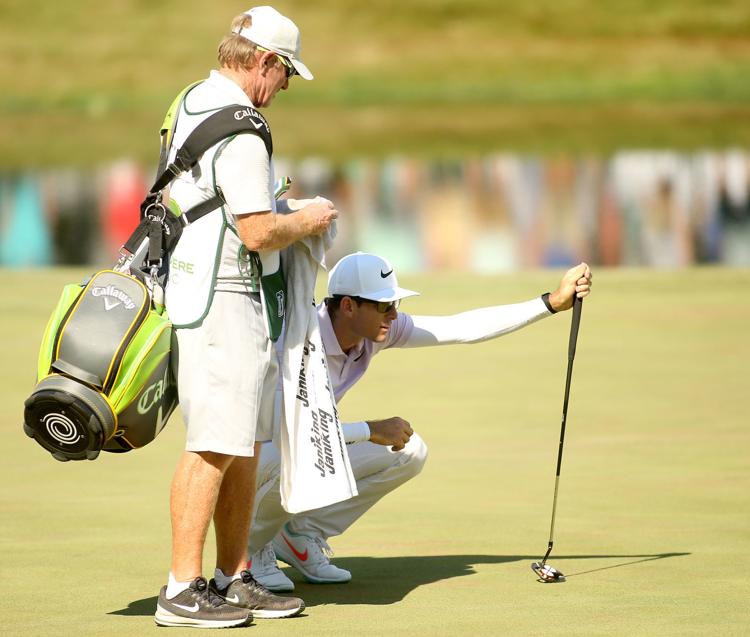 071419-tpc-js-011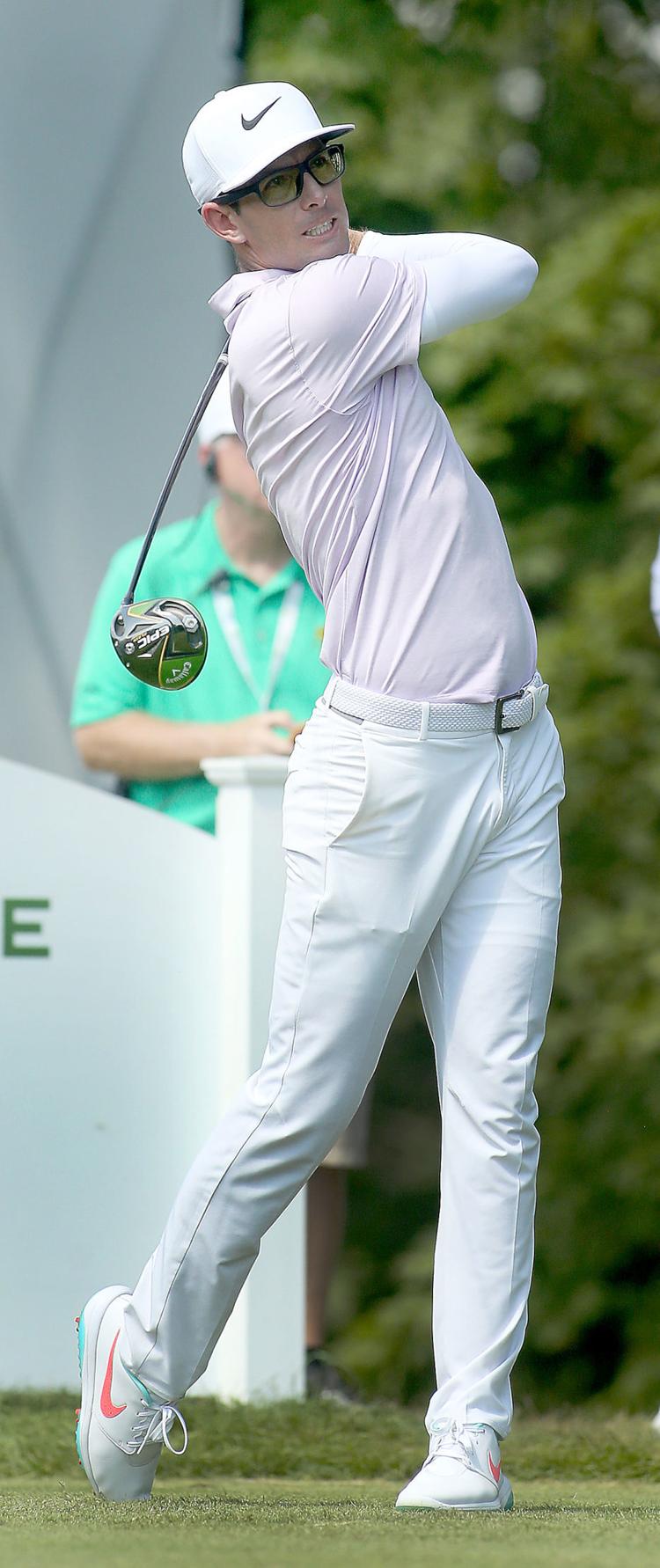 071419-tpc-js-012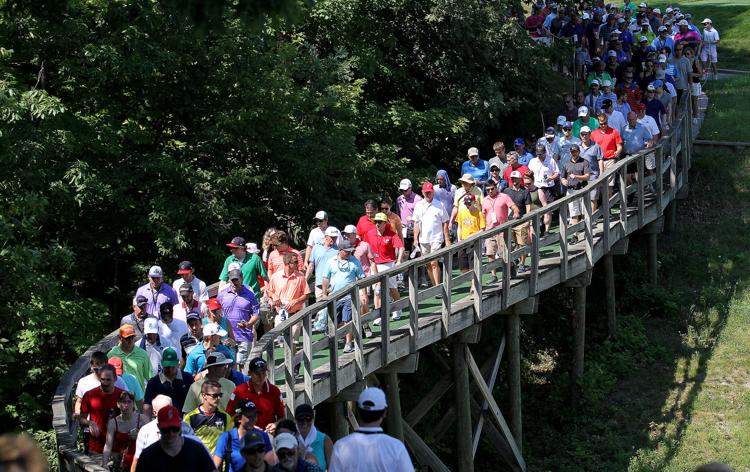 071419-tpc-js-013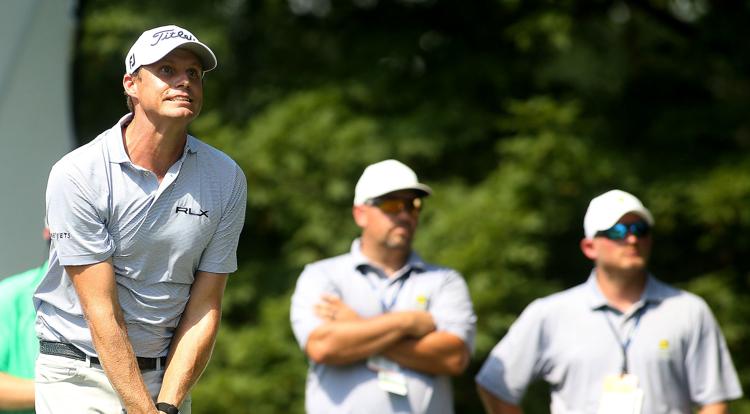 071419-tpc-js-014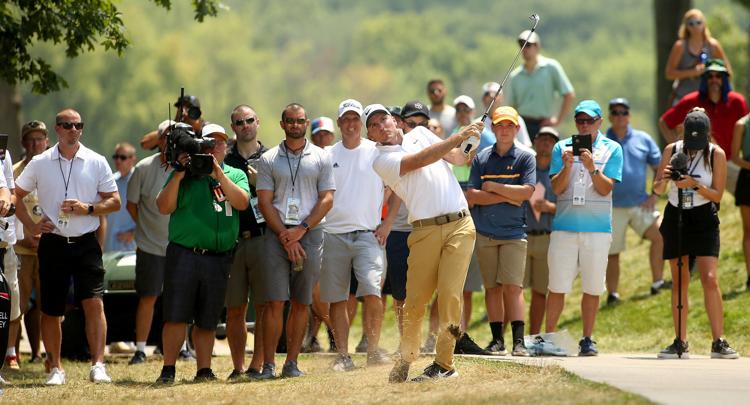 071419-tpc-js-015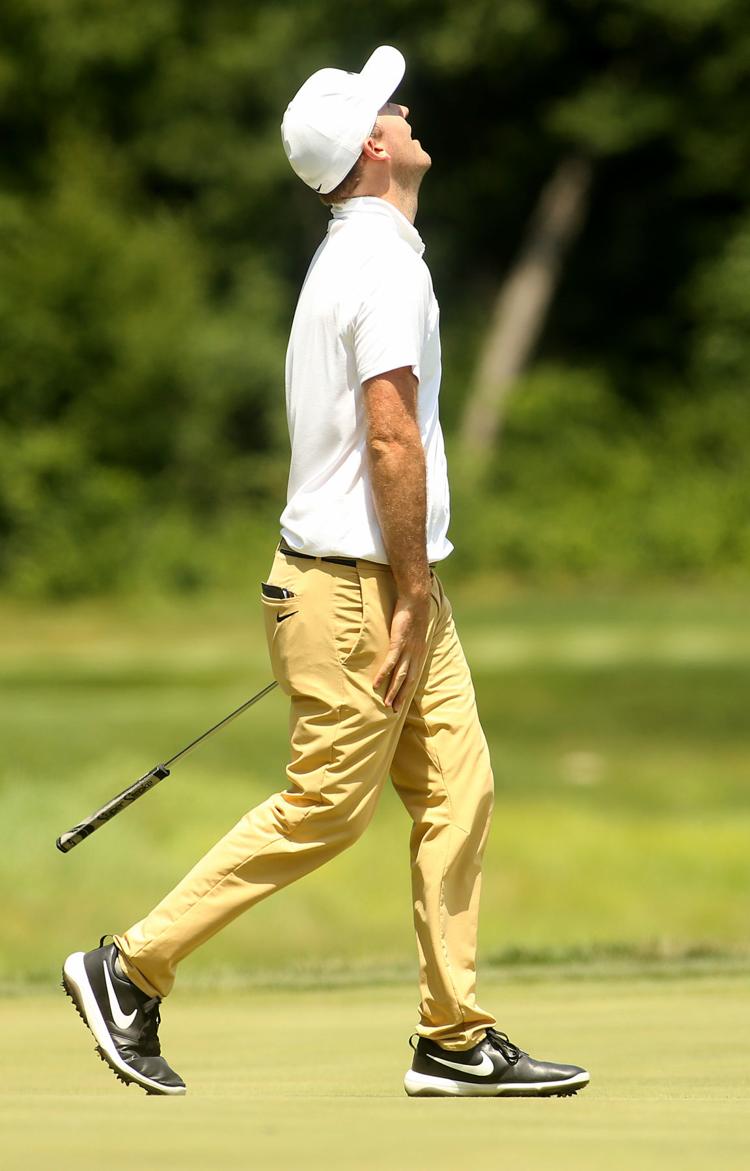 071419-tpc-js-016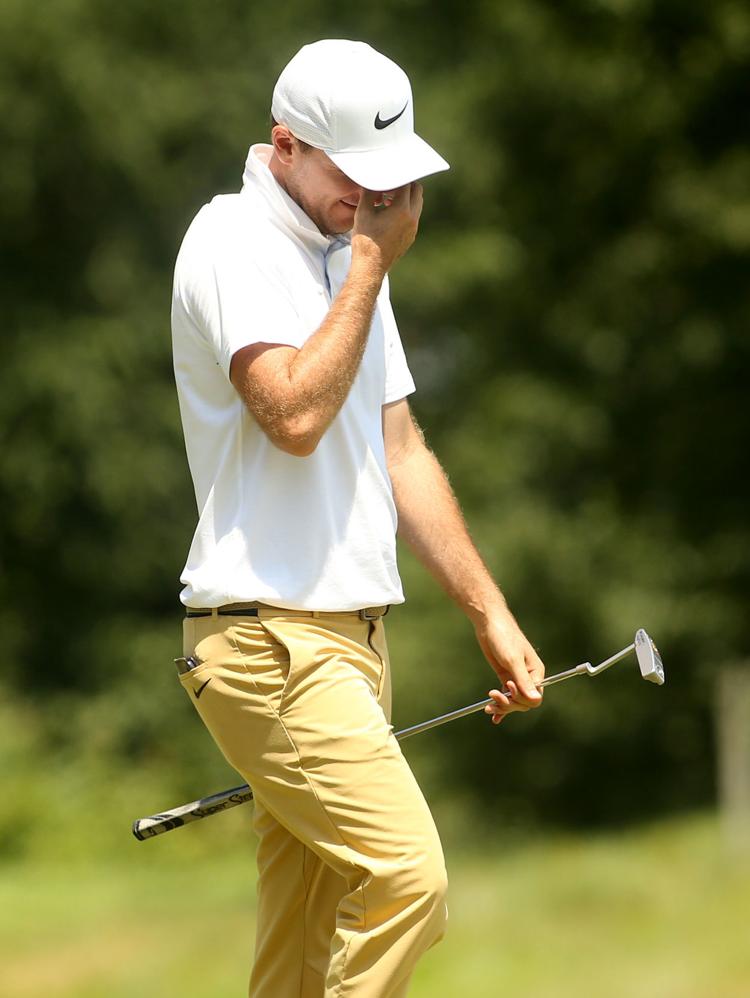 071419-tpc-js-017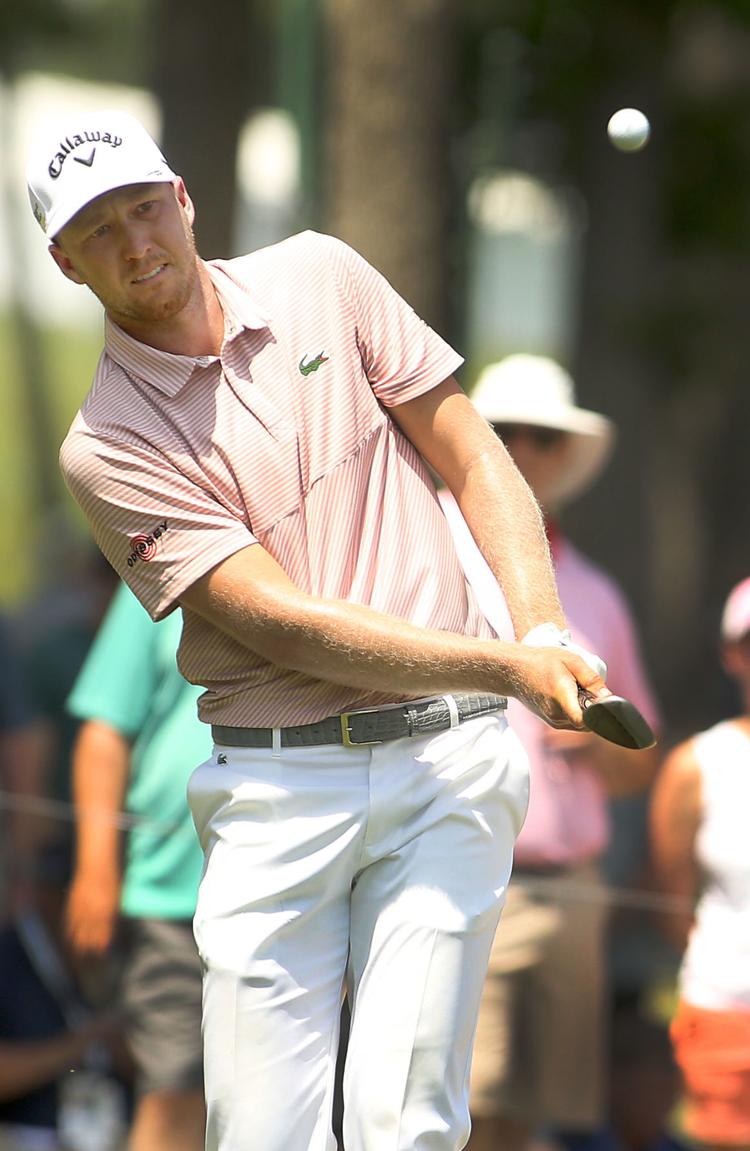 071419-tpc-js-018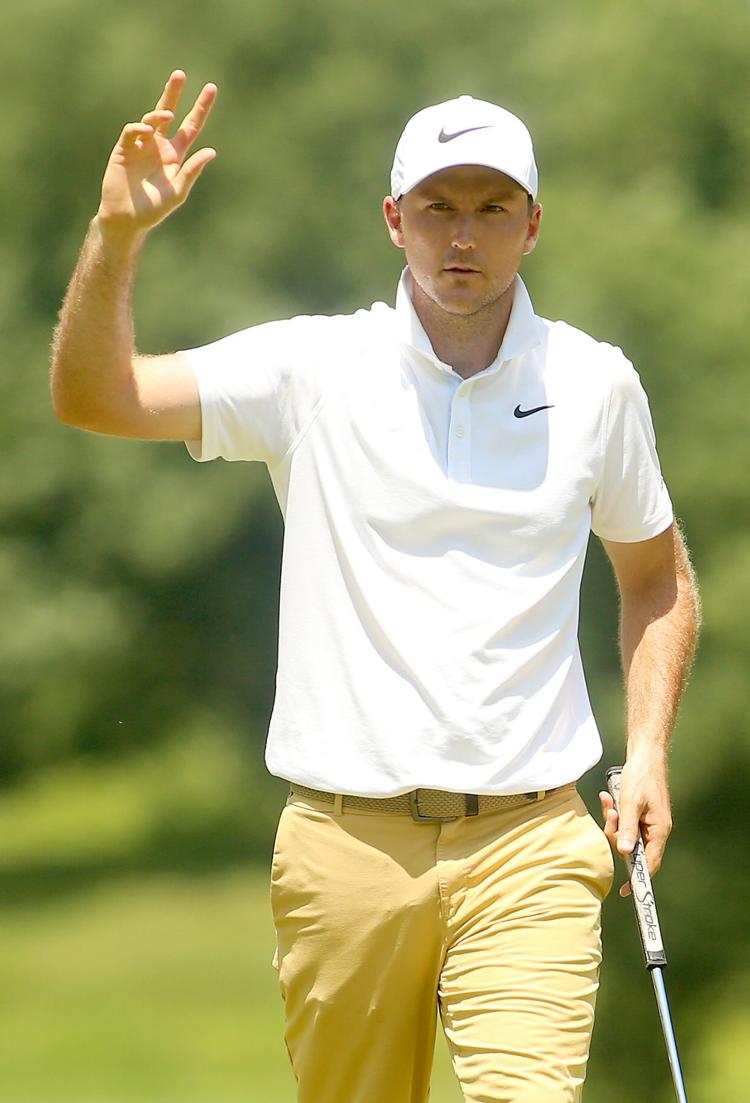 071419-tpc-js-019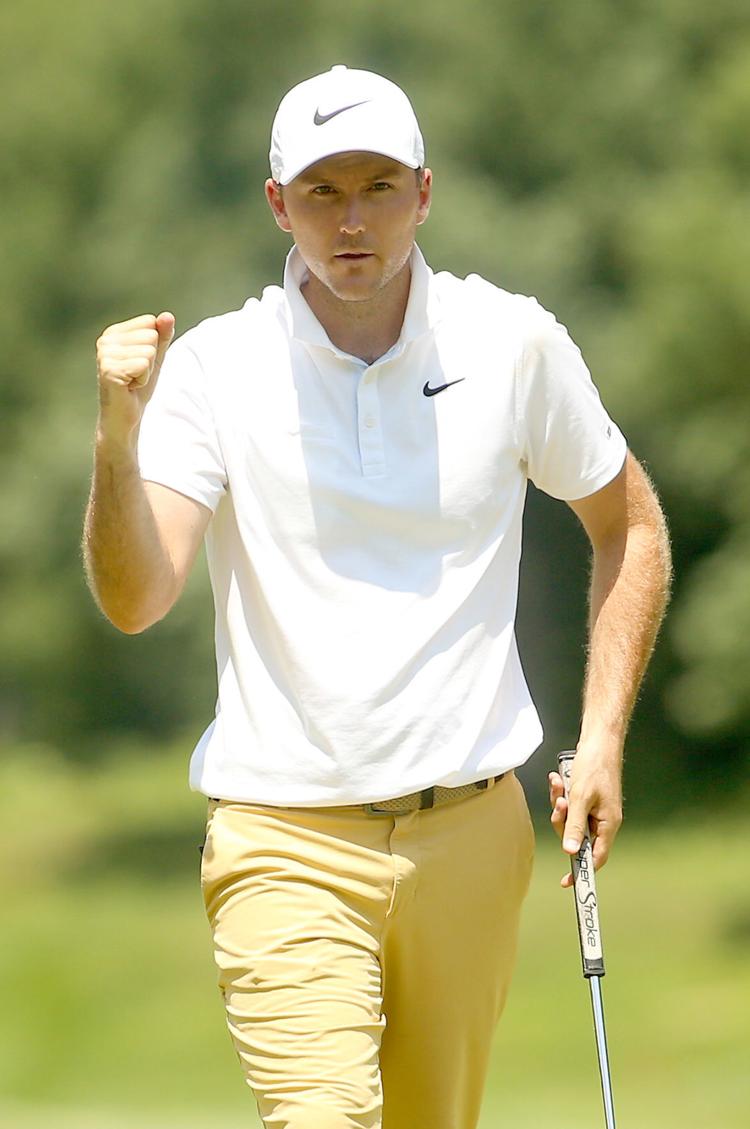 071419-jdc-mm-001a.jpg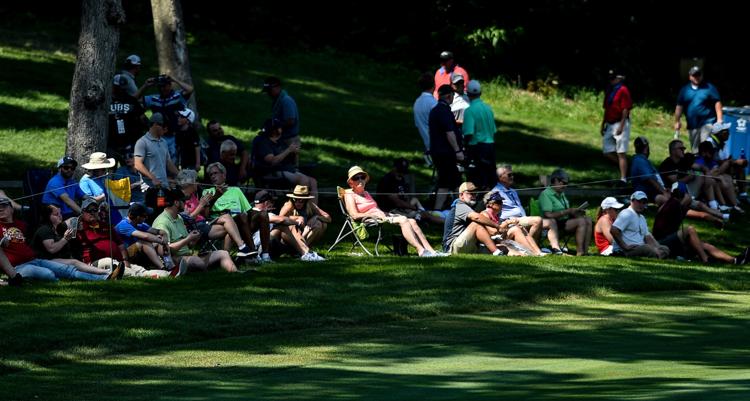 071419-jdc-mm-005a.jpg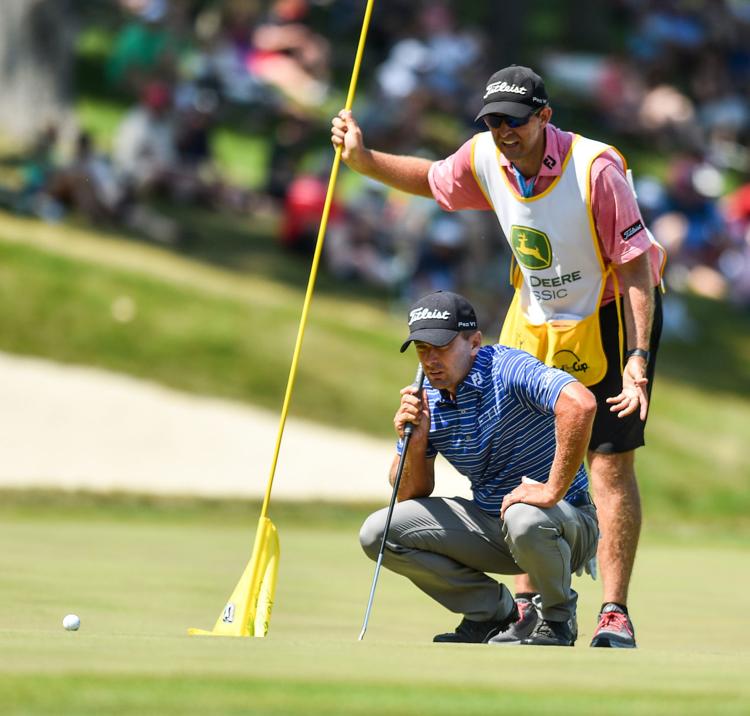 071419-jdc-mm-007a.jpg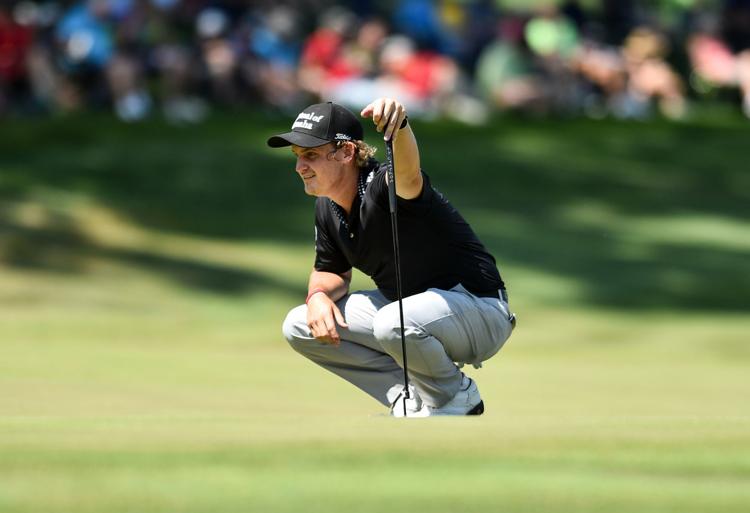 071419-jdc-mm-010a.jpg
071419-jdc-mm-011a.jpg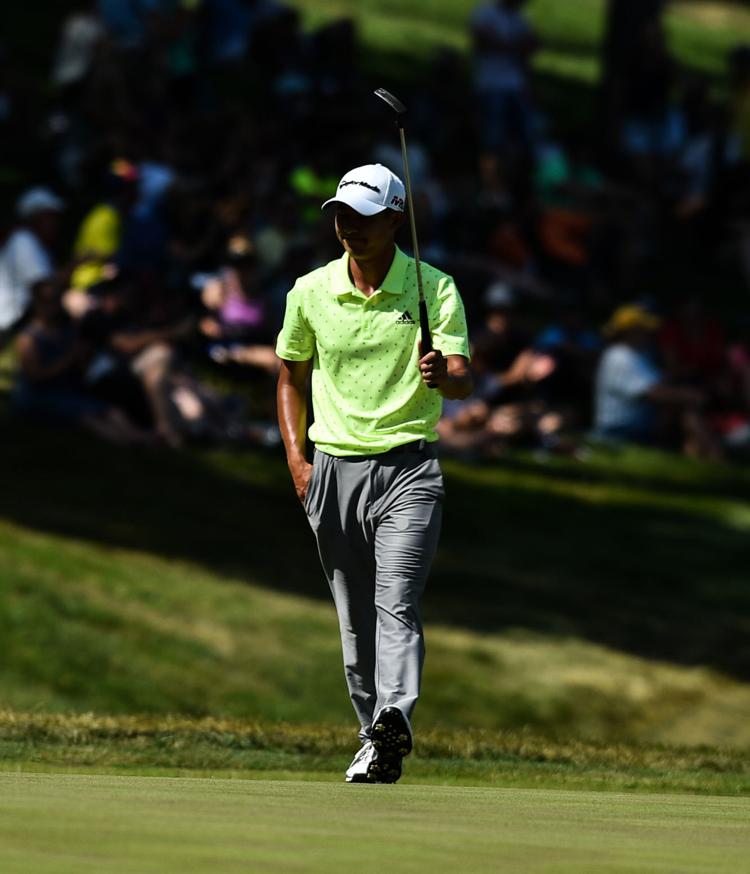 071419-jdc-mm-012a.jpg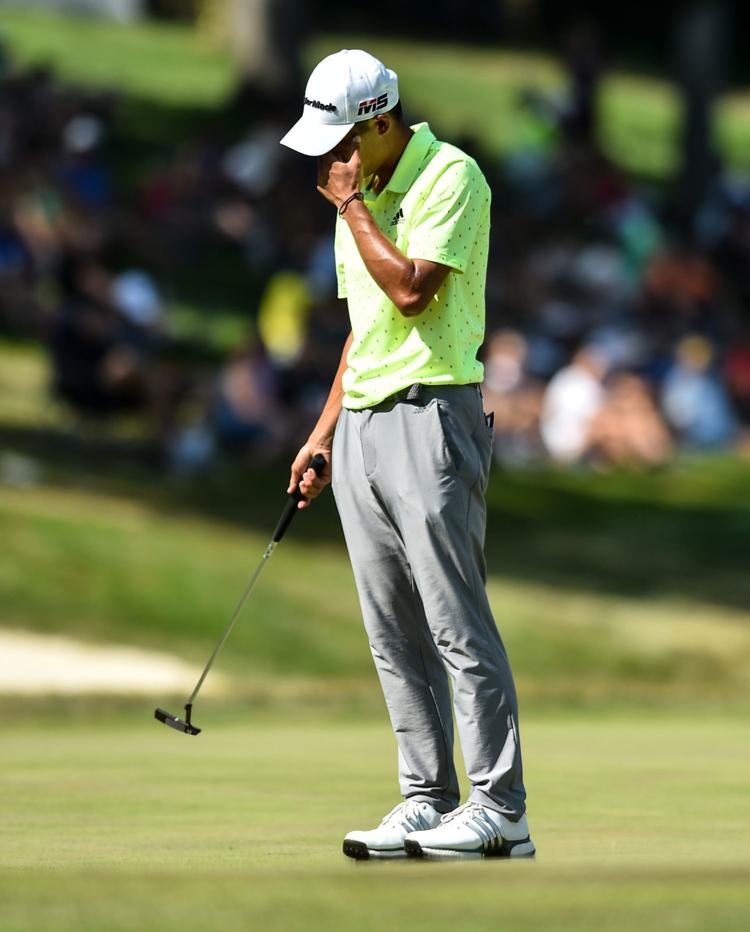 071419-jdc-mm-015a.jpg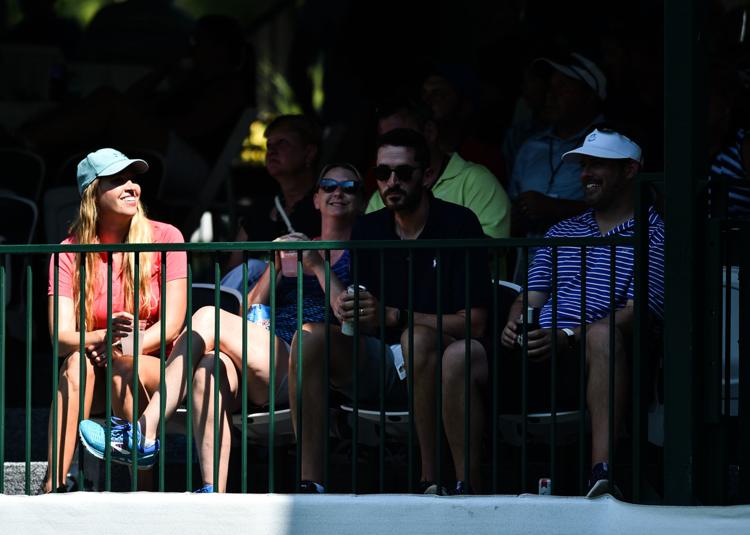 071419-jdc-mm-016a.jpg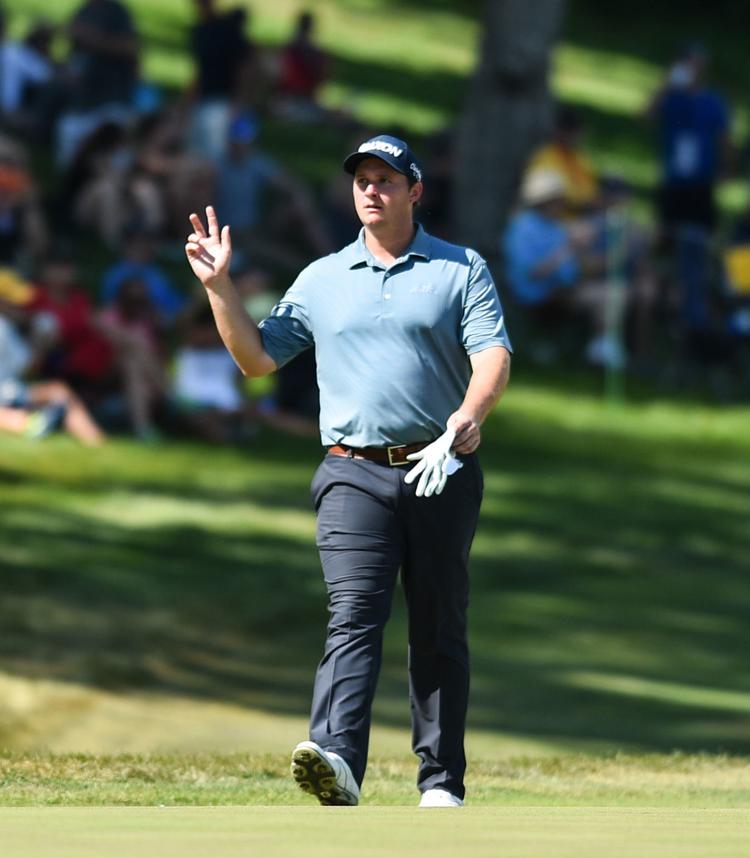 071419-jdc-mm-017a.jpg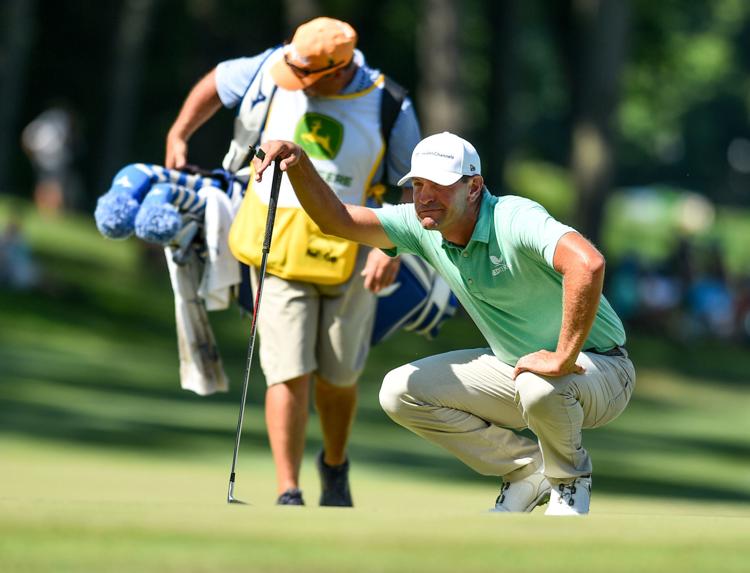 071419-jdc-mm-018a.jpg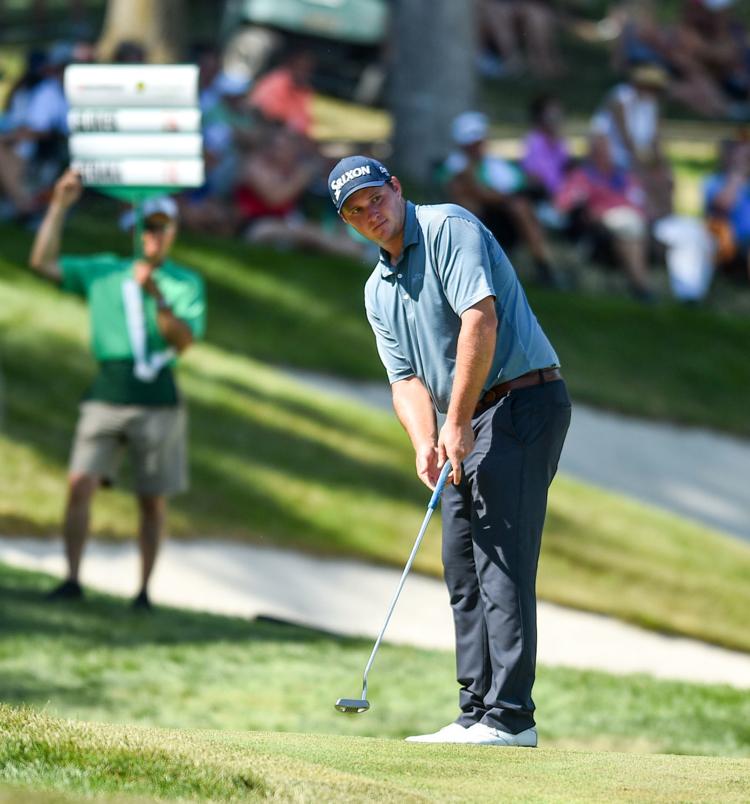 071419-jdc-mm-019a.jpg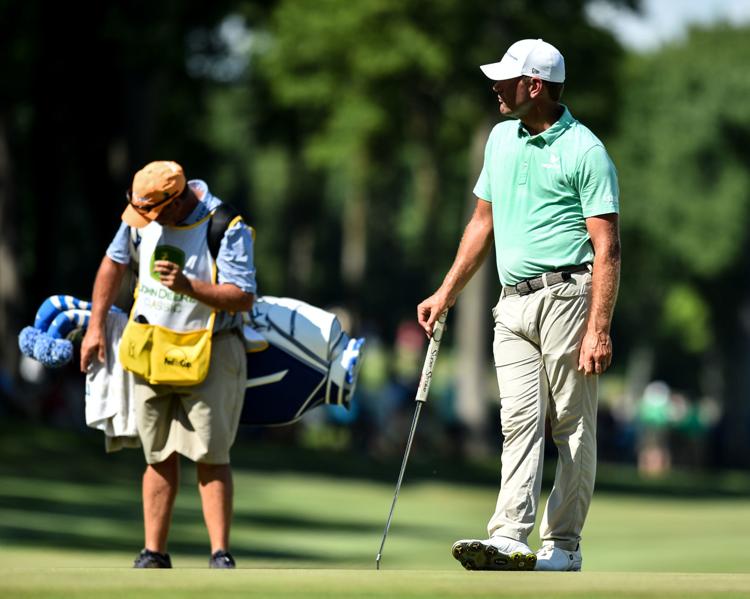 071419-jdc-mm-020a.jpg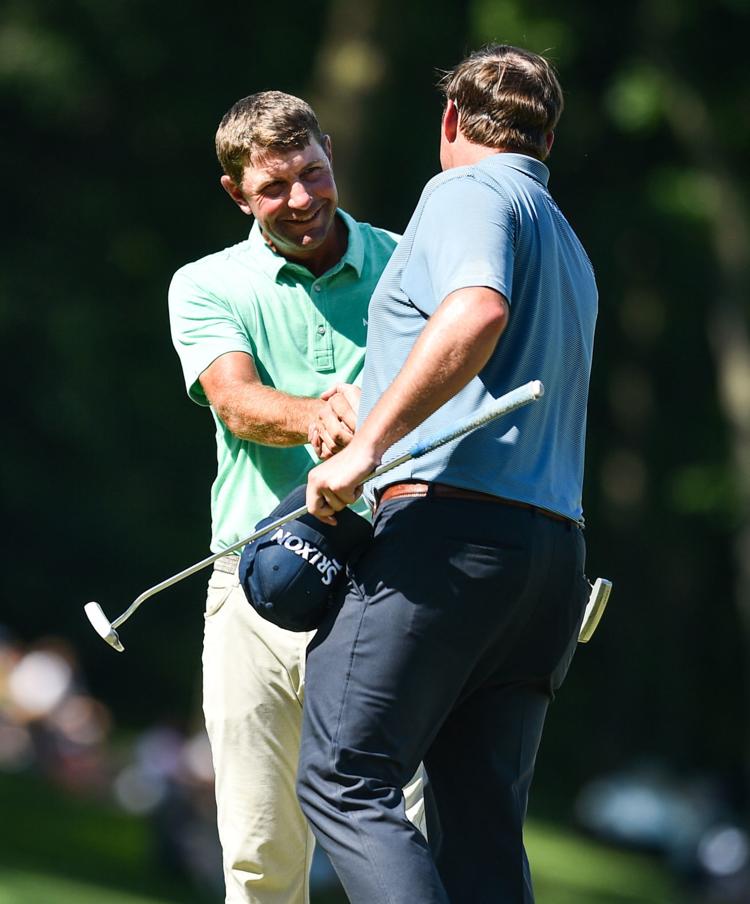 071419-jdc-mm-021a.jpg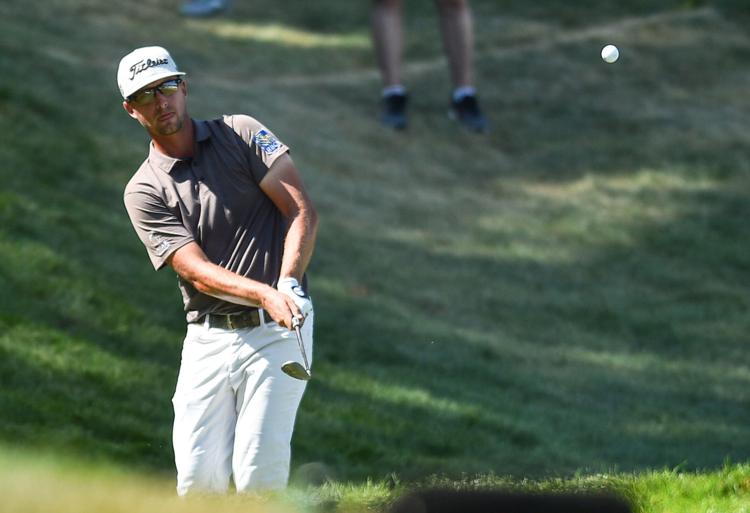 071419-jdc-mm-022a.jpg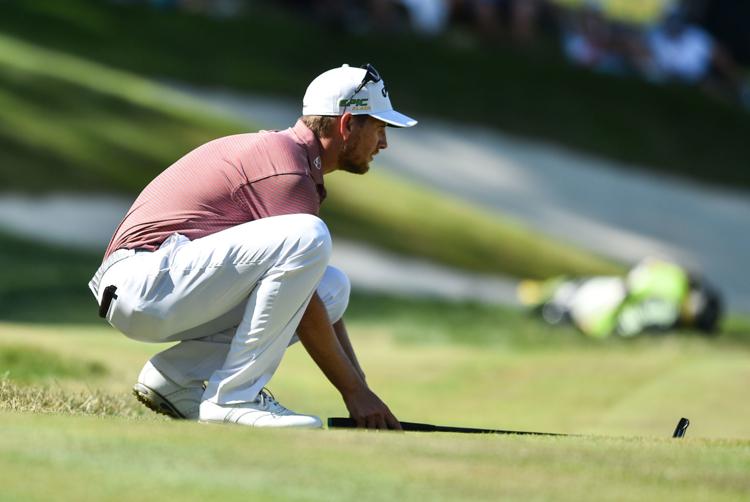 071419-jdc-mm-023a.jpg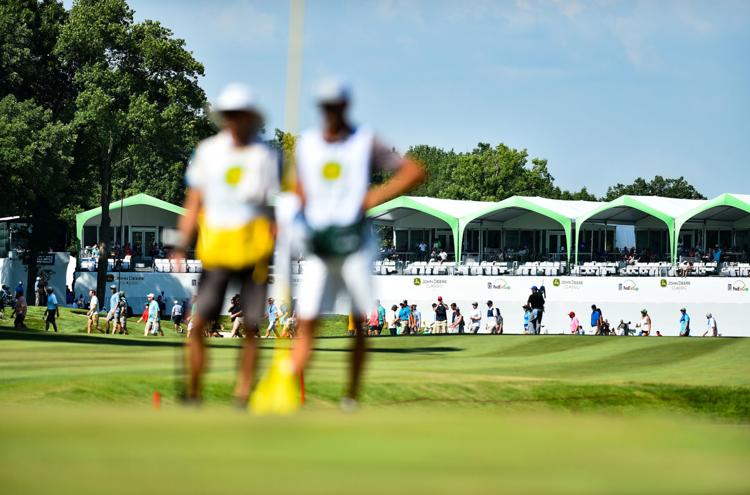 071419-jdc-mm-024a.jpg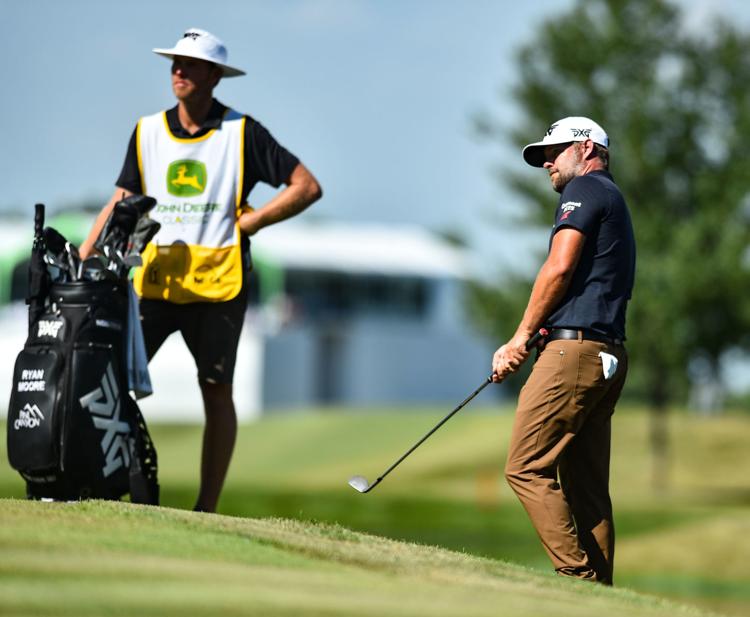 071419-jdc-mm-027a.jpg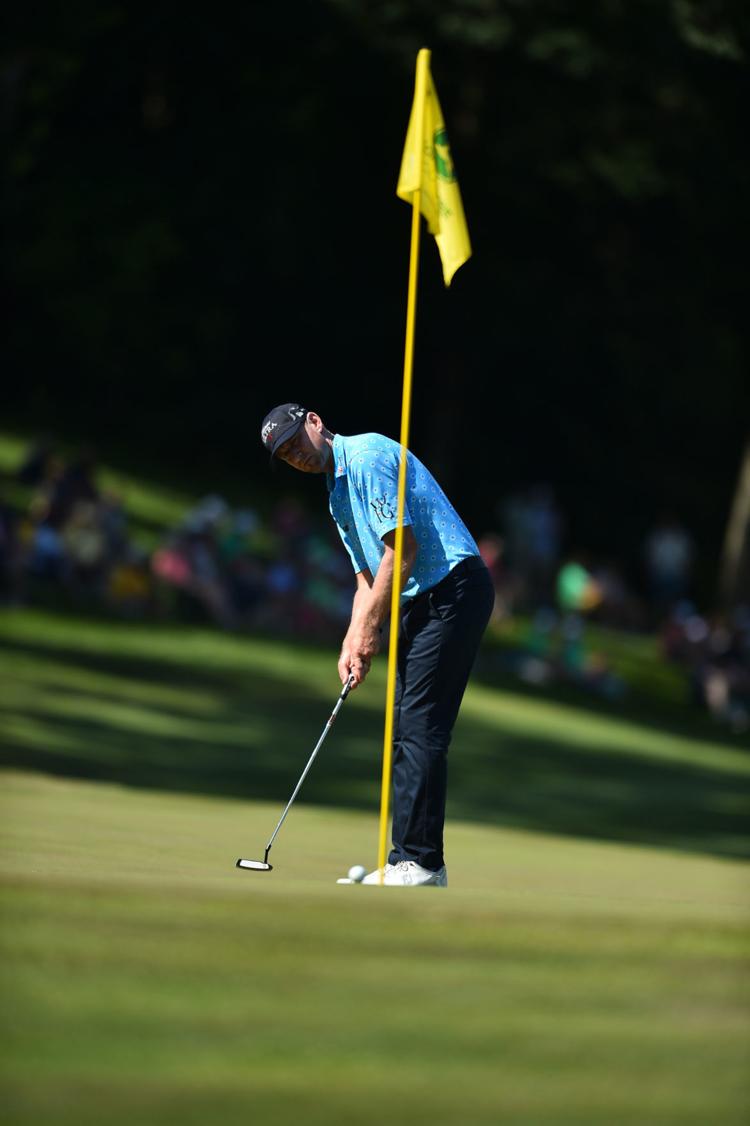 071419-jdc-mm-028a.jpg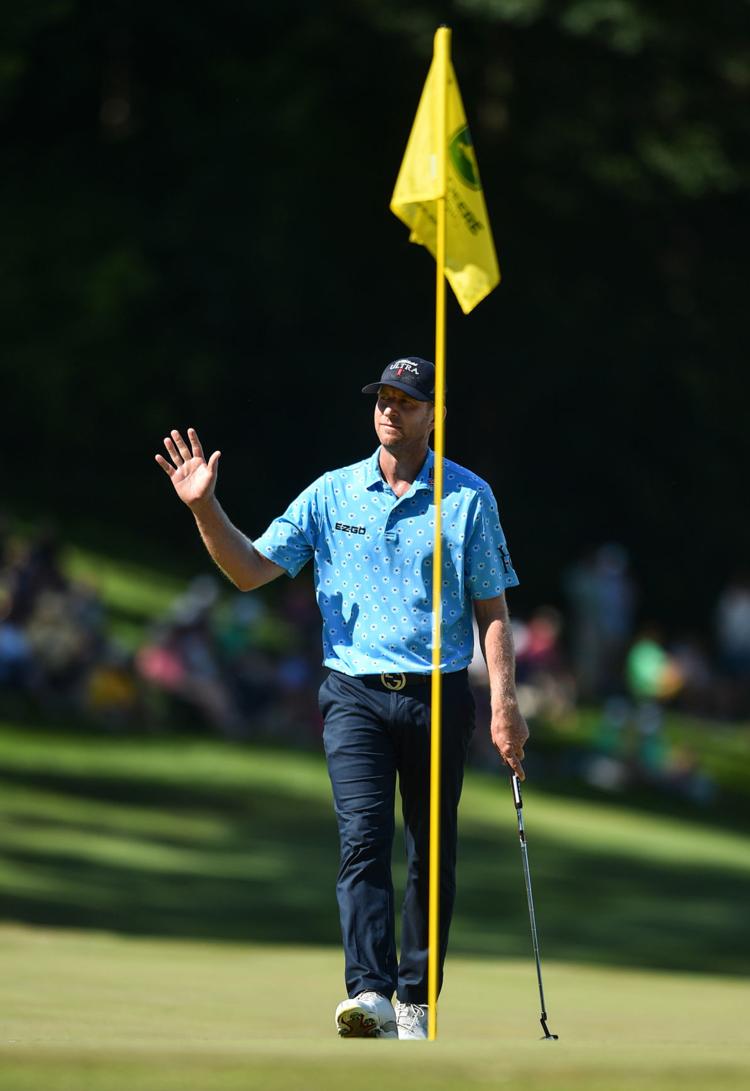 071419-jdc-mm-031a.jpg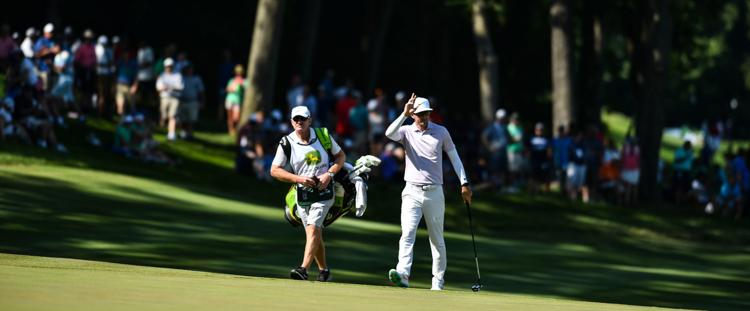 071419-jdc-mm-036a.jpg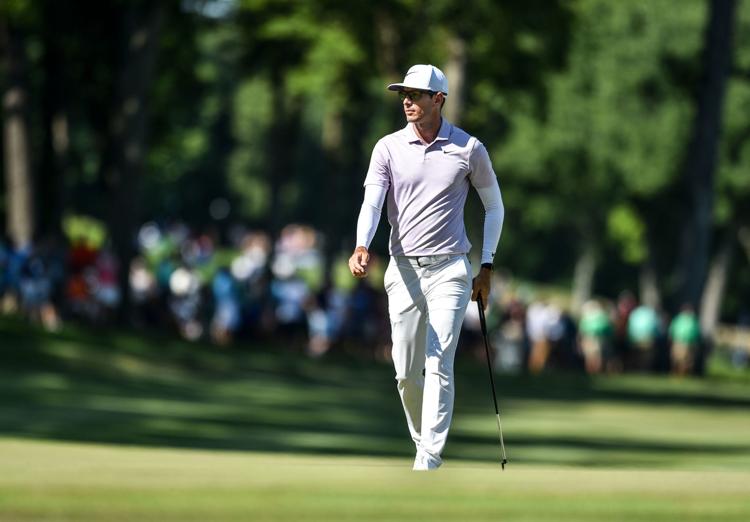 071419-jdc-mm-040a.jpg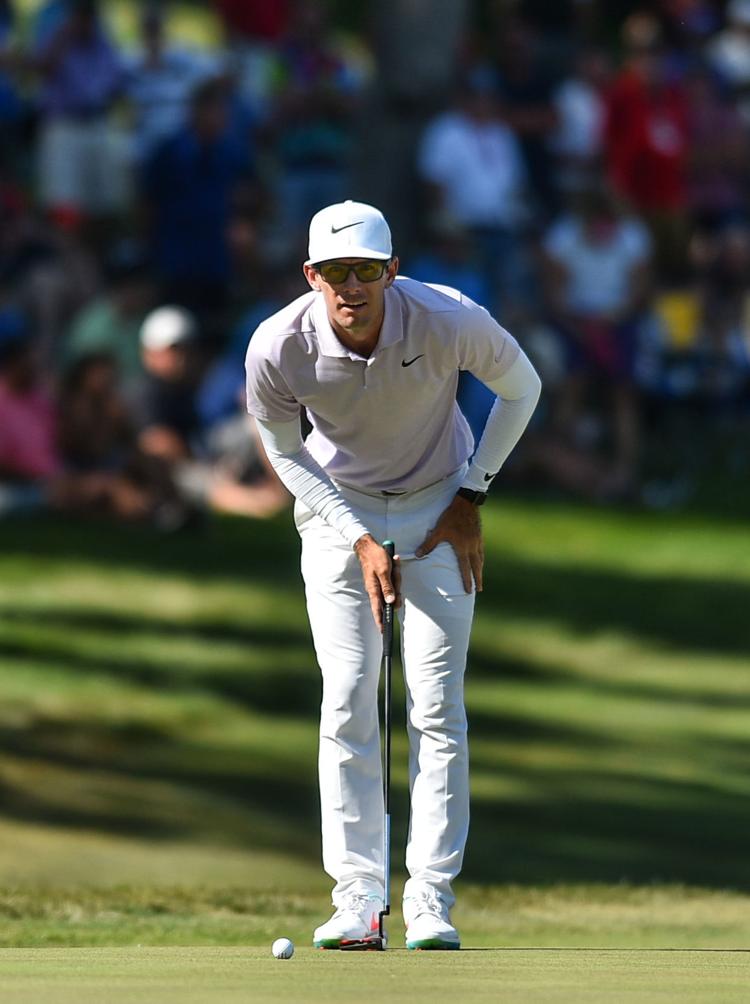 071419-jdc-mm-044a.jpg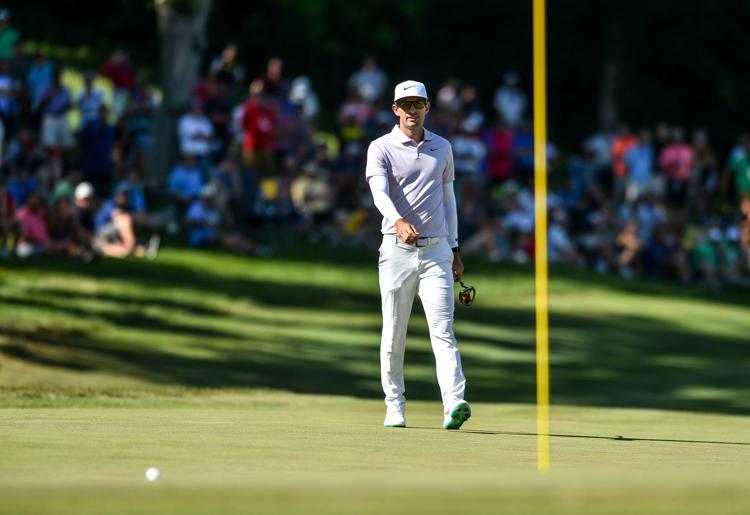 071419-jdc-mm-050a.jpg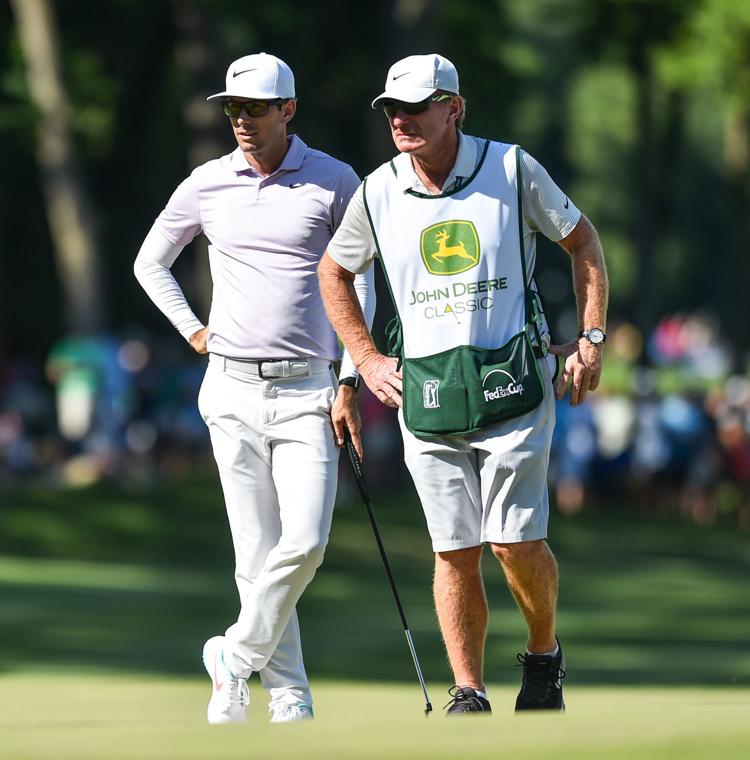 071419-jdc-mm-052a.jpg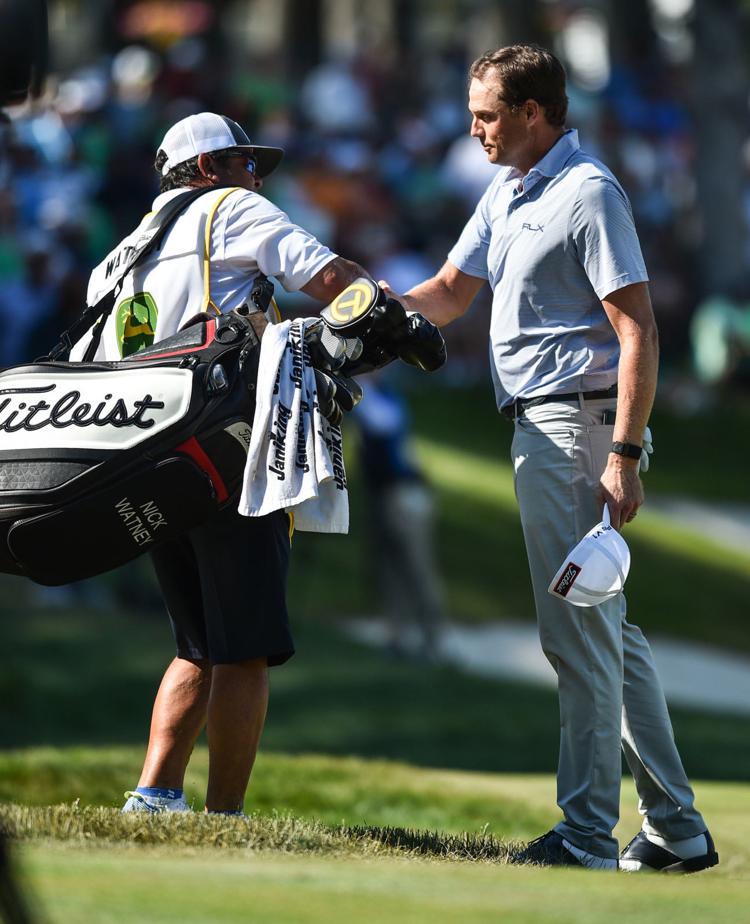 071419-jdc-mm-053a.jpg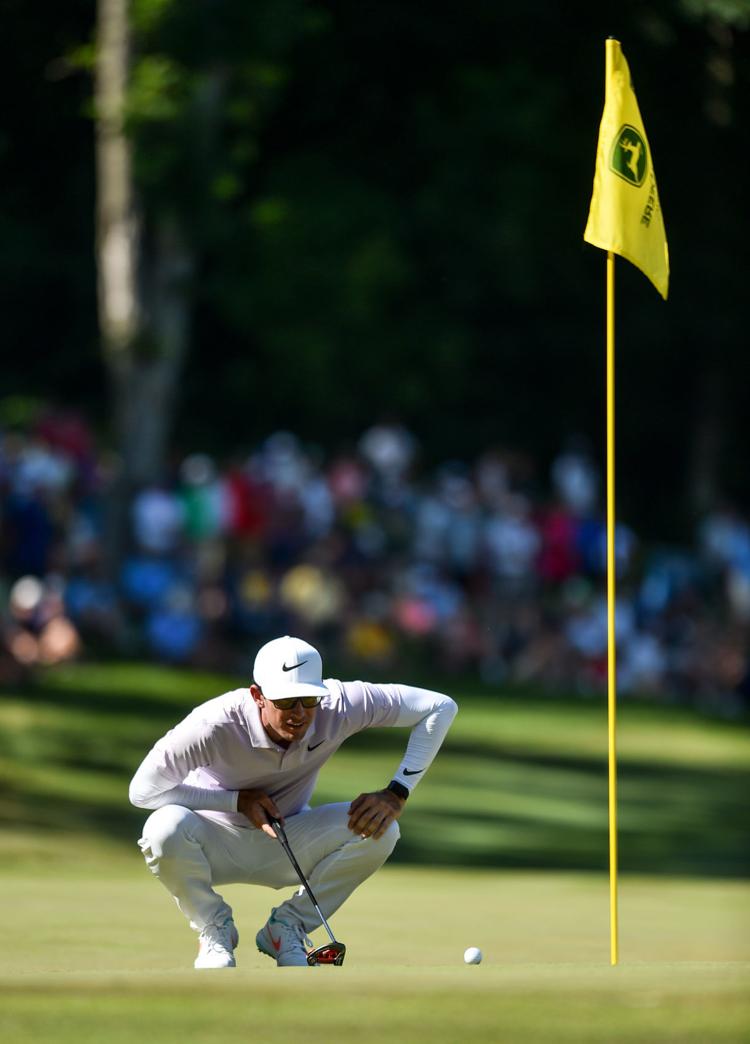 071419-jdc-mm-054a.jpg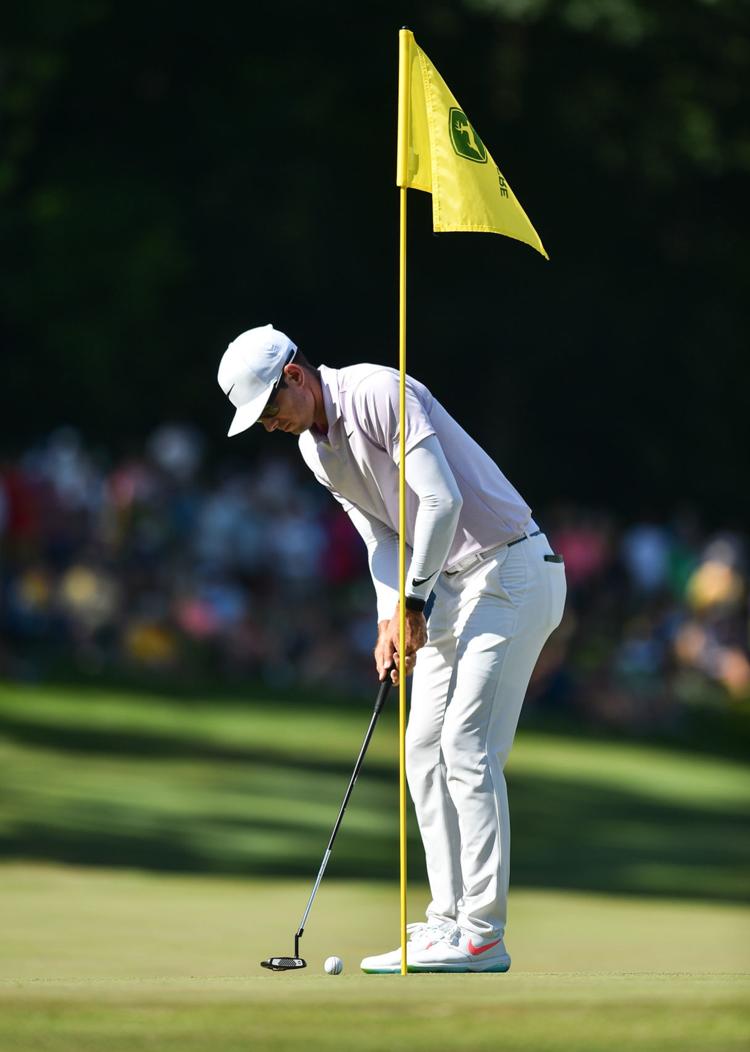 071419-jdc-mm-056a.jpg
071419-jdc-mm-062a.jpg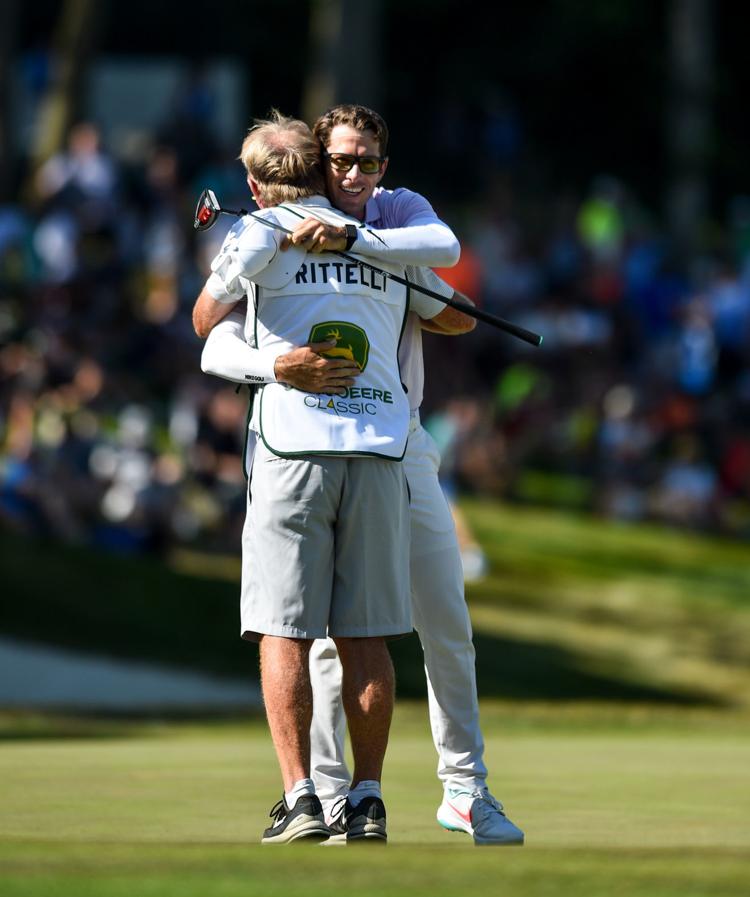 071419-jdc-mm-068a.jpg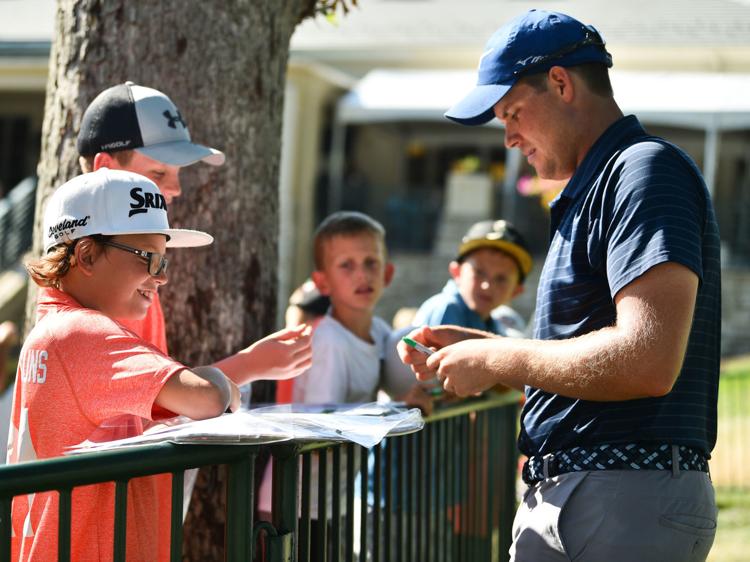 071419-jdc-mm-071a.jpg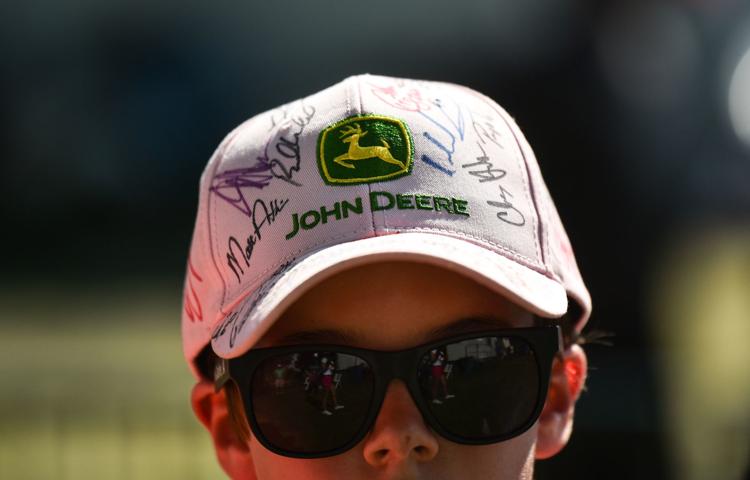 071419-jdc-mm-074a.jpg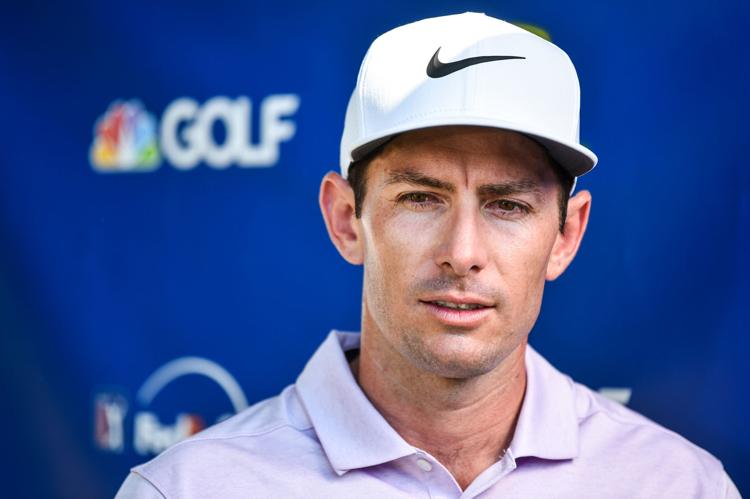 071419-jdc-mm-076a.jpg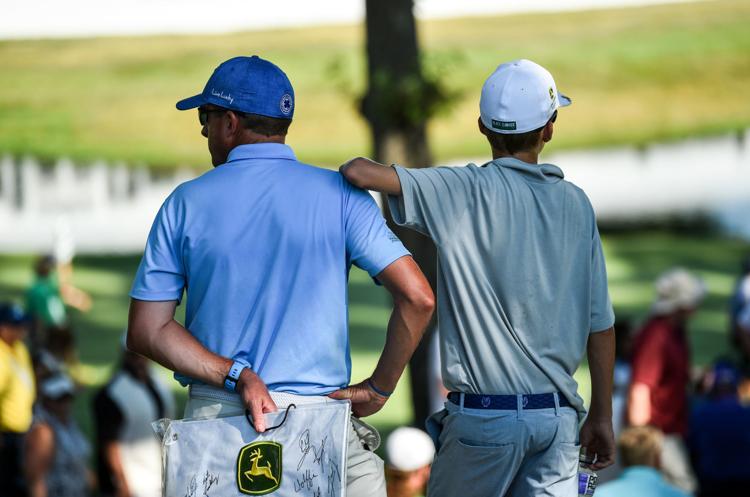 071419-jdc-mm-078a.jpg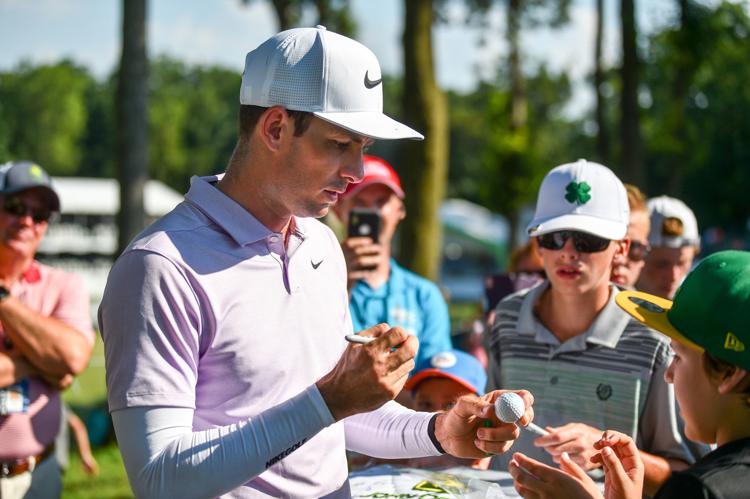 071419-jdc-mm-087a.jpg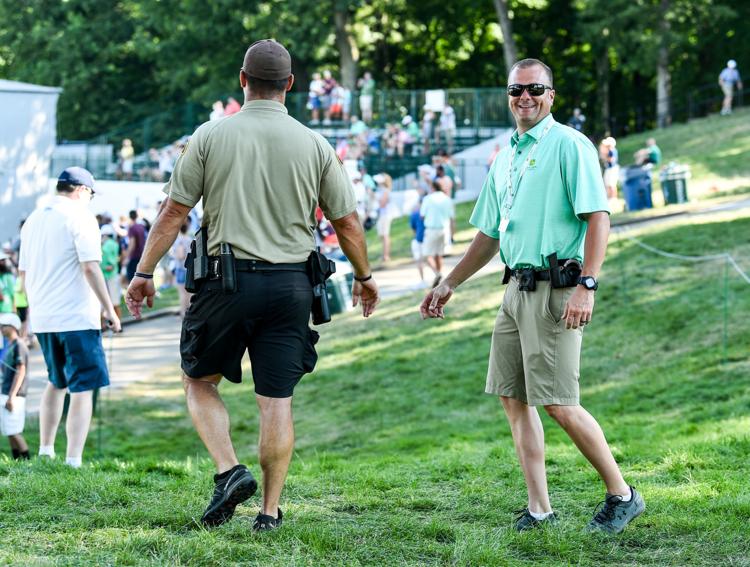 071419-jdc-mm-096a.jpg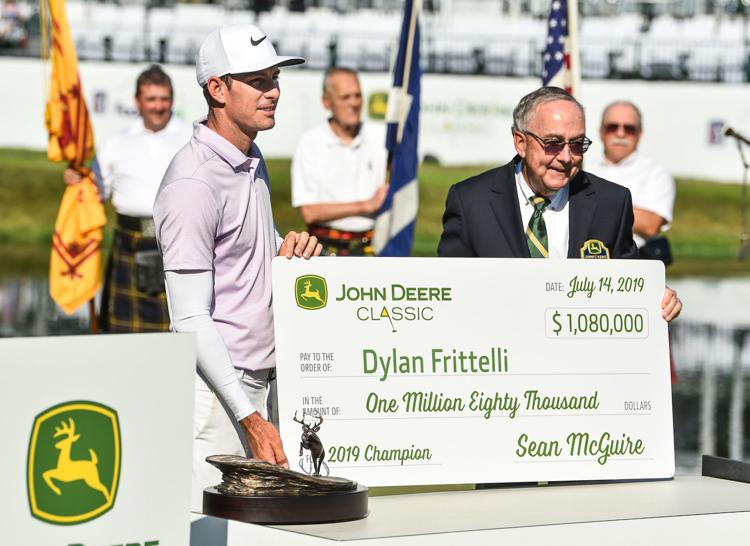 071419-jdc-mm-101a.jpg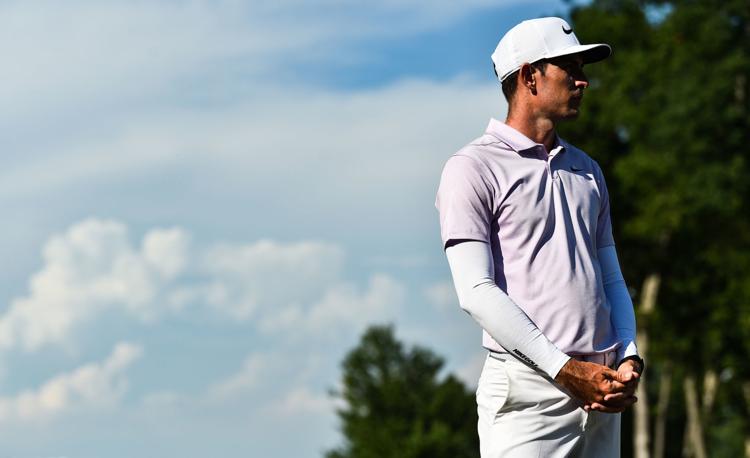 071419-jdc-mm-116a.jpg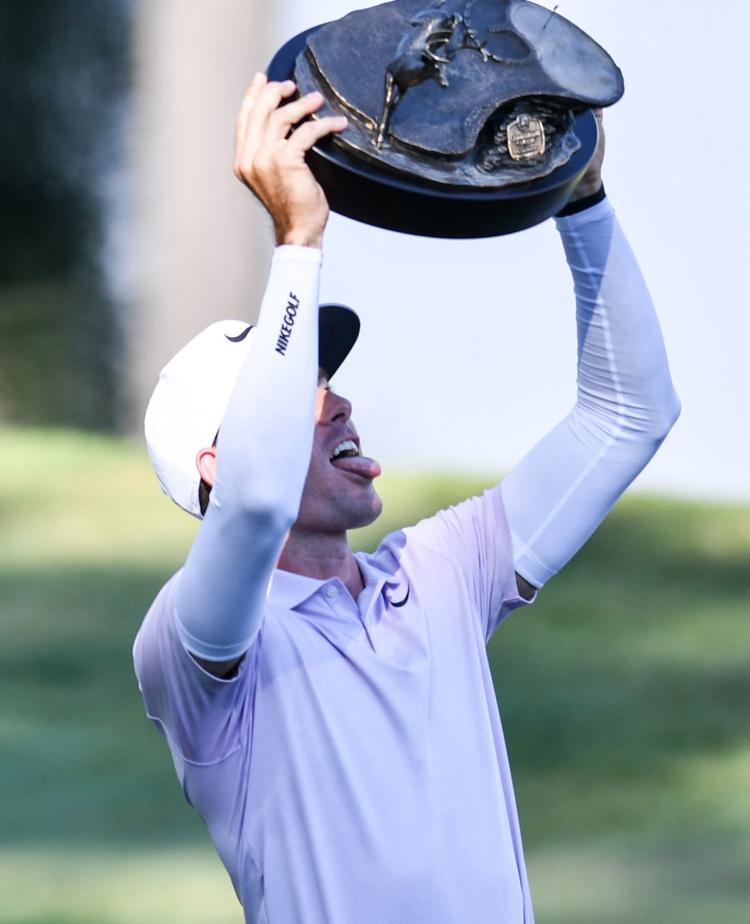 071419-jdc-mm-119a.jpg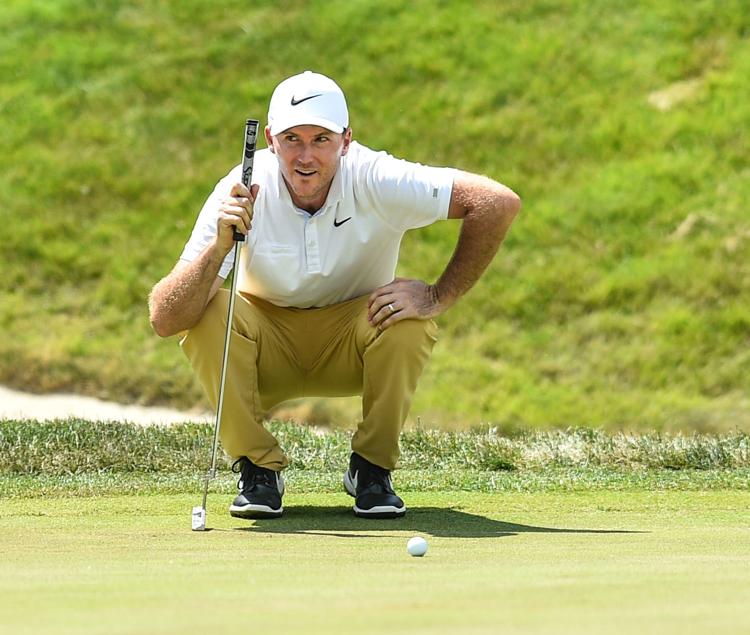 071419-jdc-mm-120a.jpg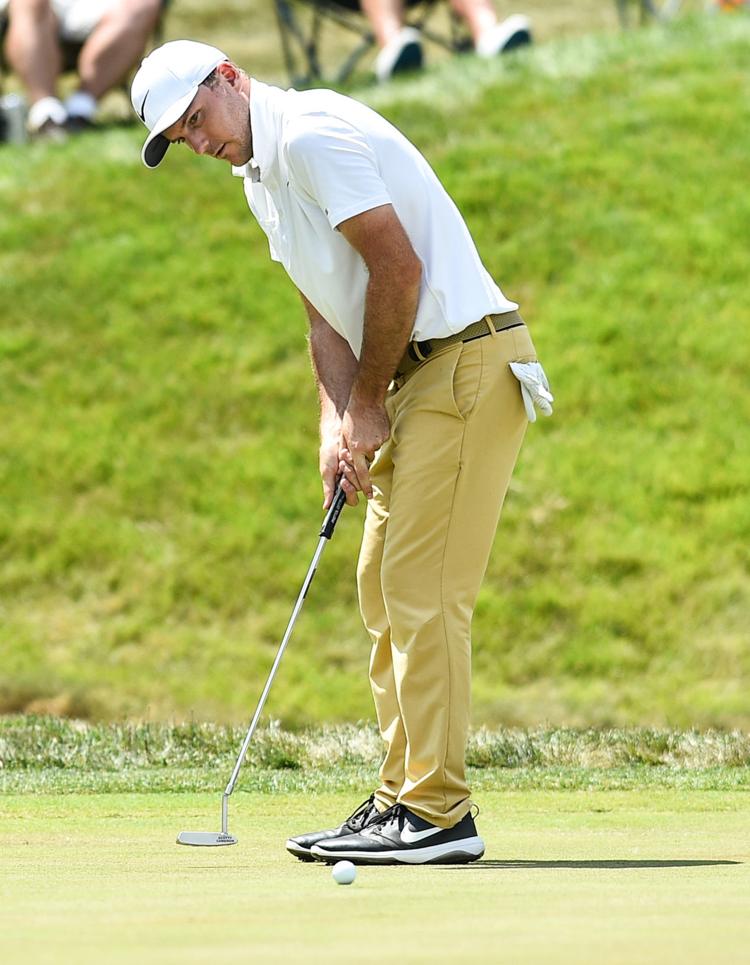 071419-jdc-mm-121a.jpg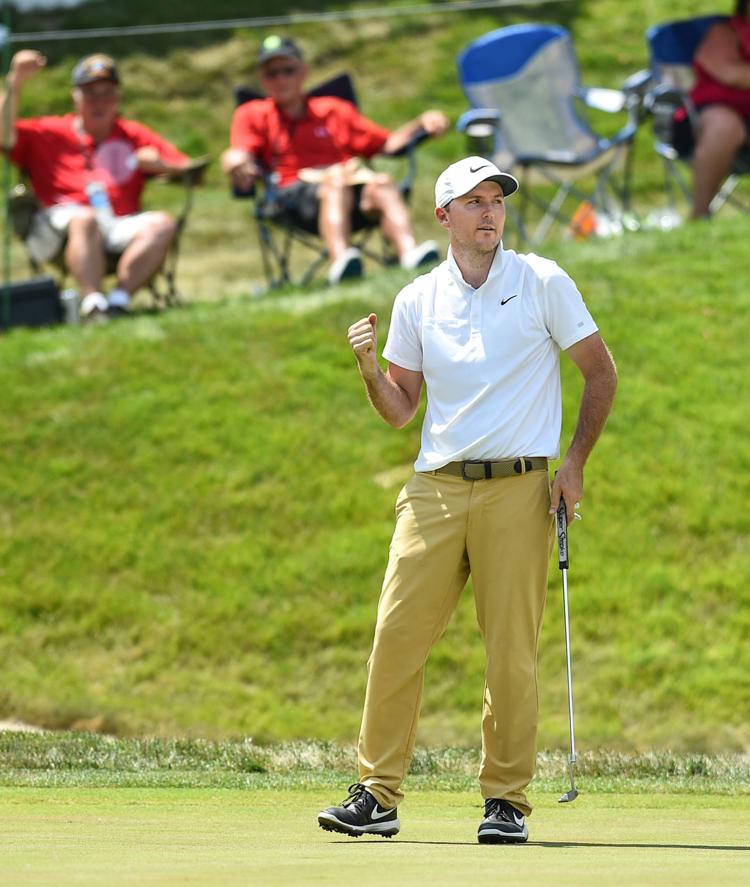 071419-jdc-mm-122a.jpg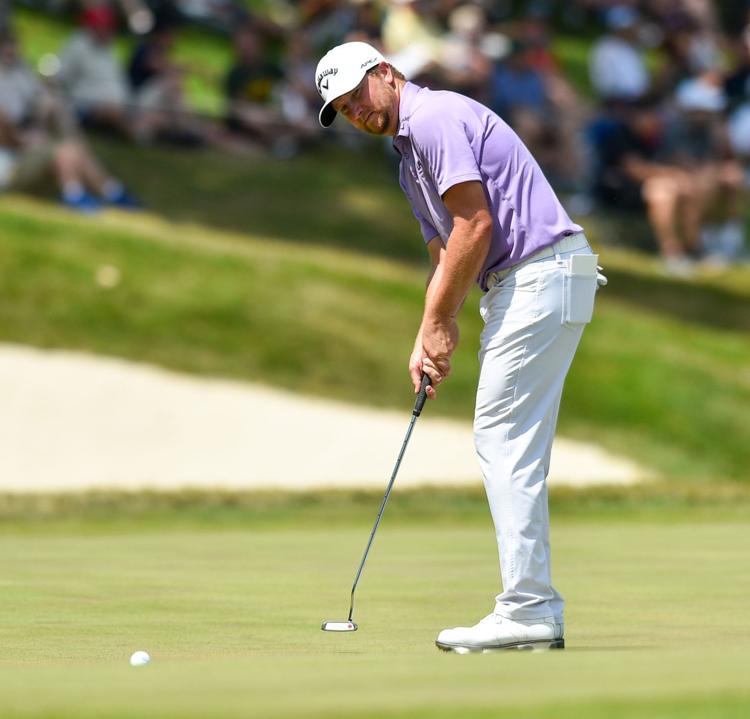 071419-jdc-mm-123a.jpg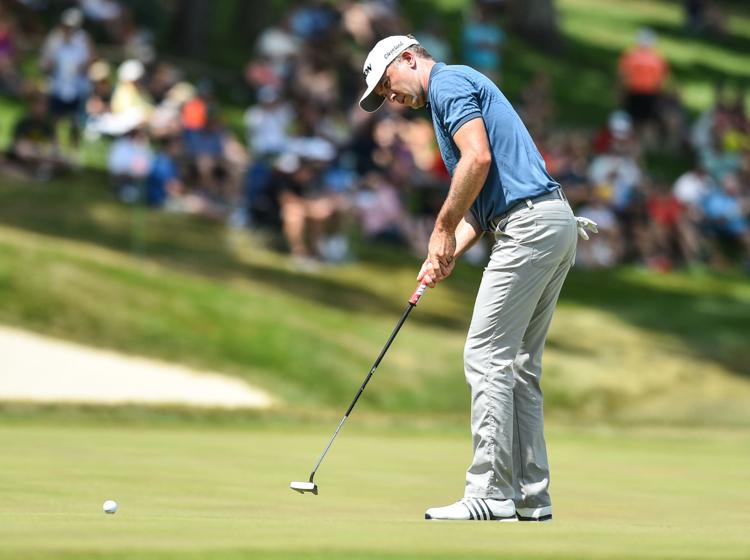 071419-jdc-mm-124a.jpg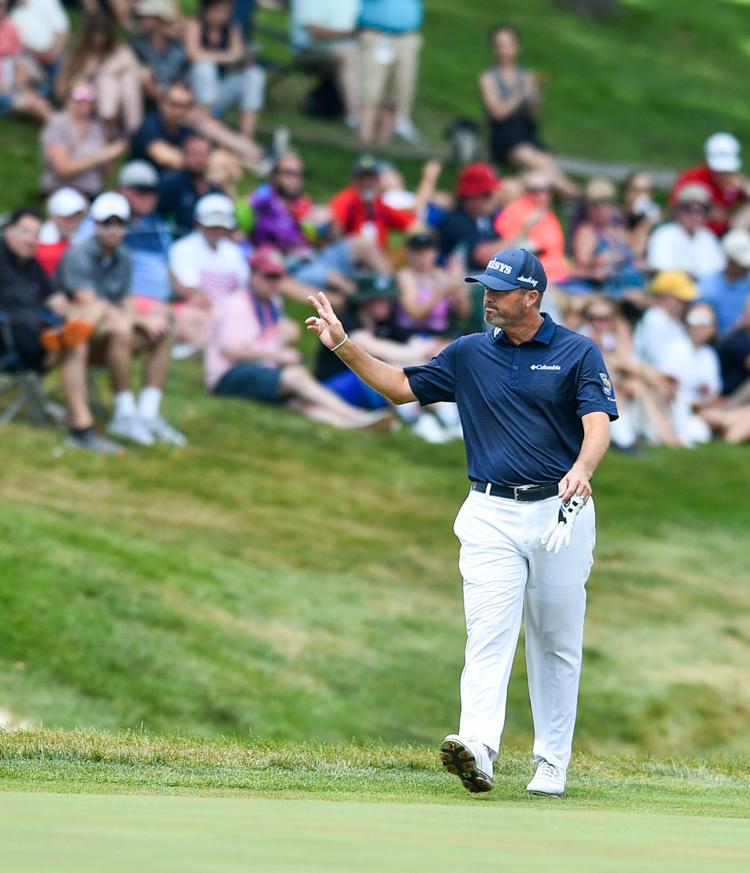 071419-jdc-mm-125a.jpg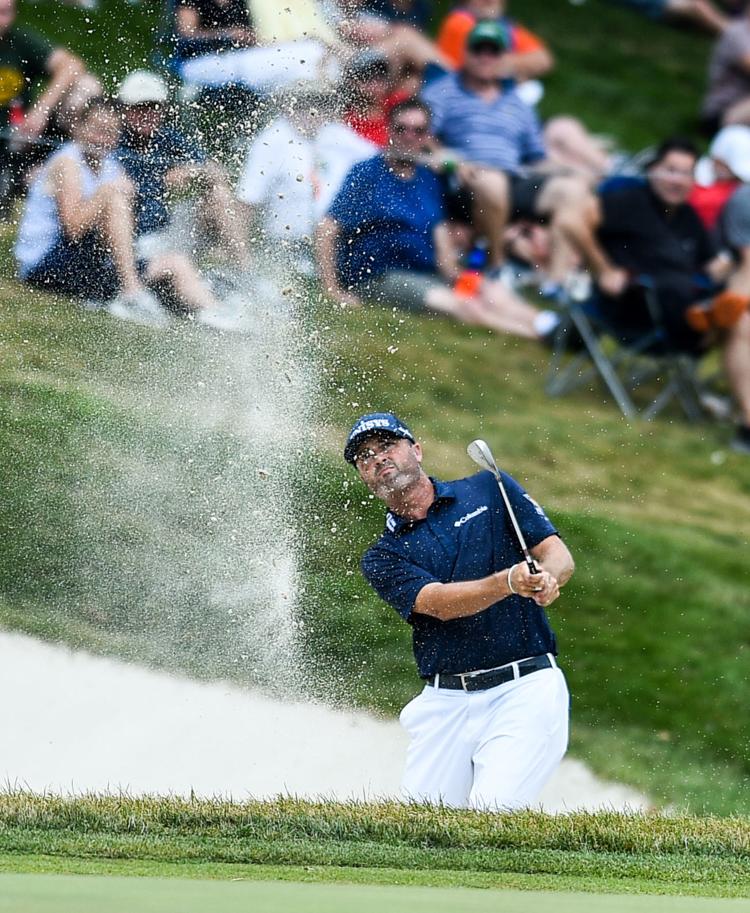 071419-jdc-mm-126a.jpg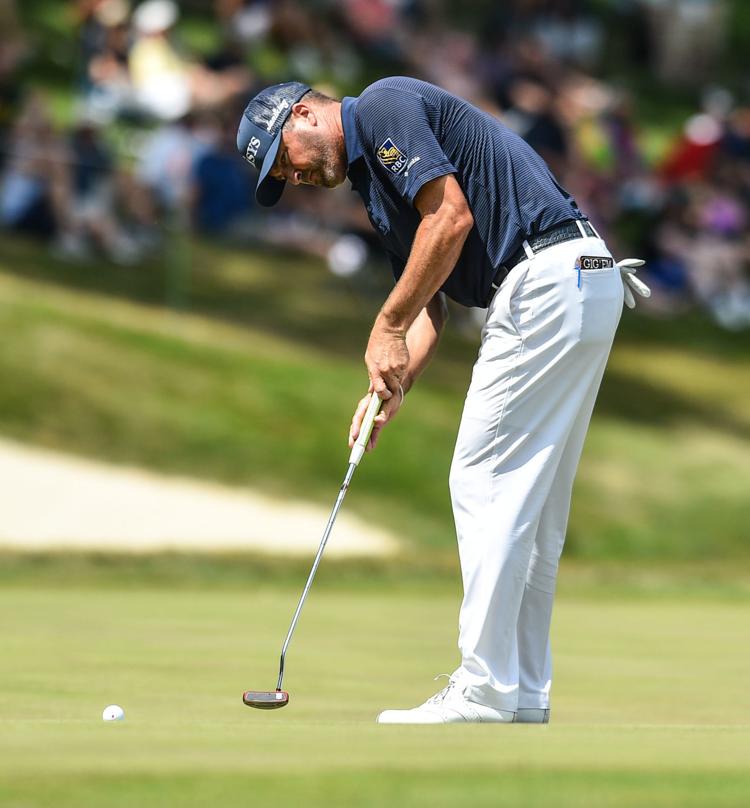 071419-jdc-mm-127a.jpg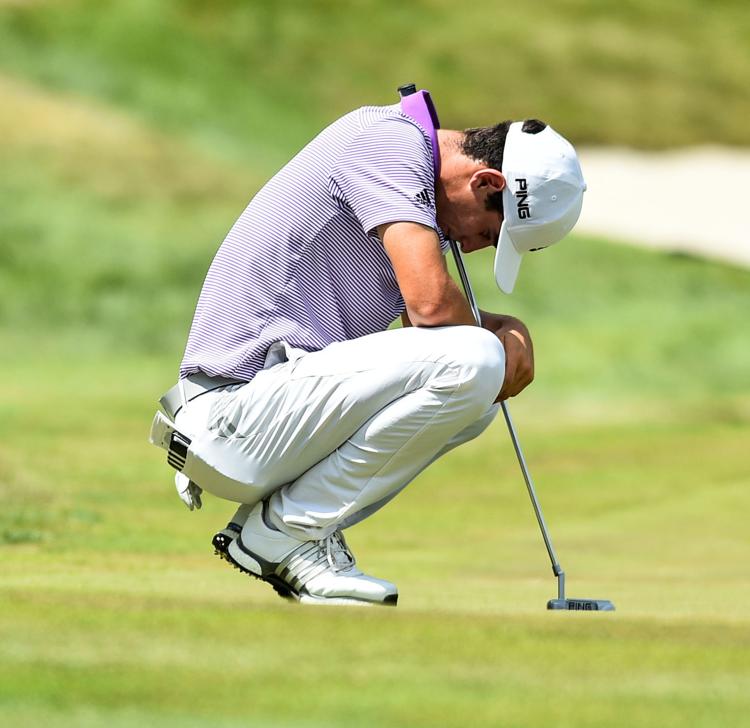 071419-jdc-aa-009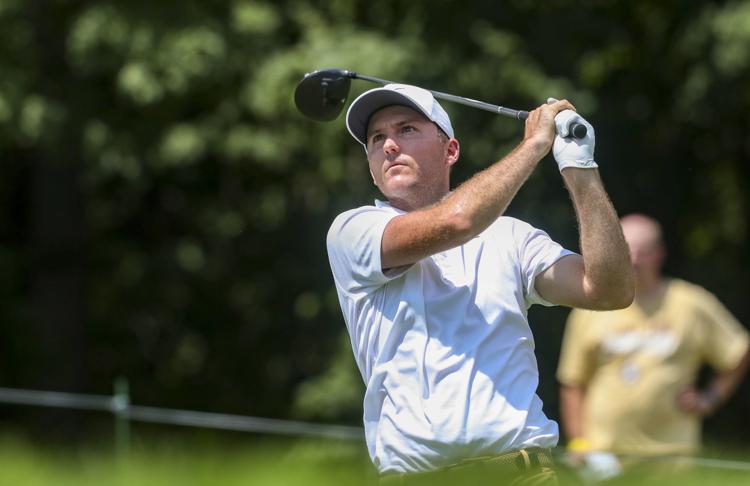 071419-jdc-aa-010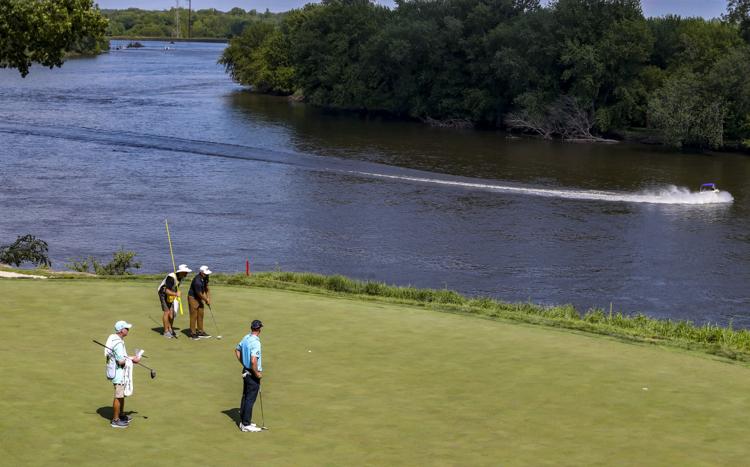 071419-jdc-aa-011
071419-jdc-aa-012
071419-jdc-aa-013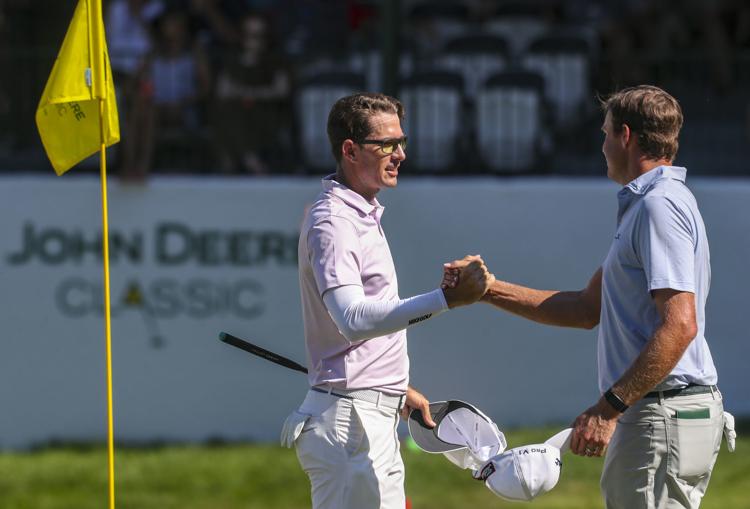 071419-jdc-aa-014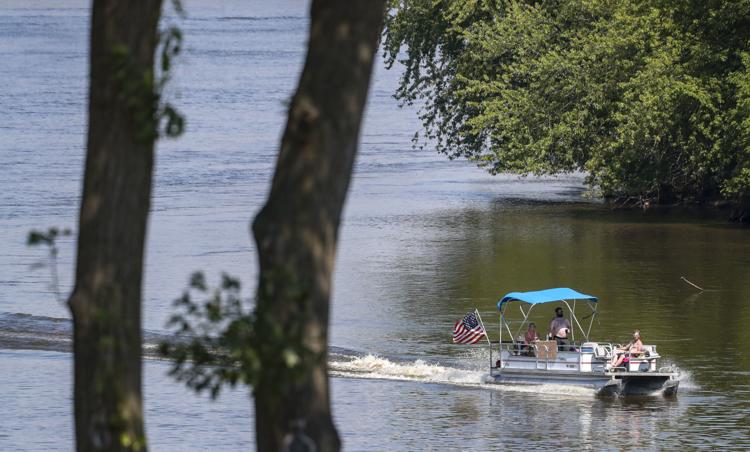 071419-jdc-aa-015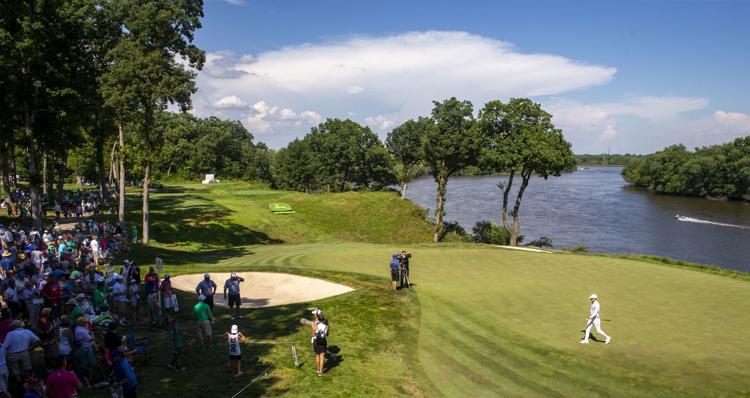 071419-jdc-aa-016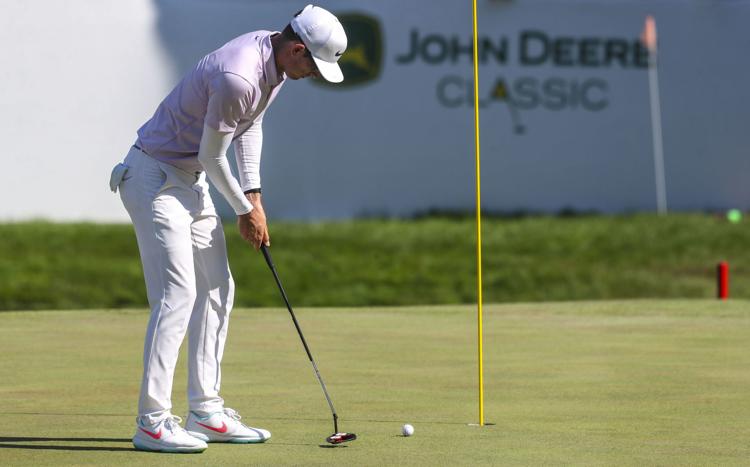 071419-jdc-aa-017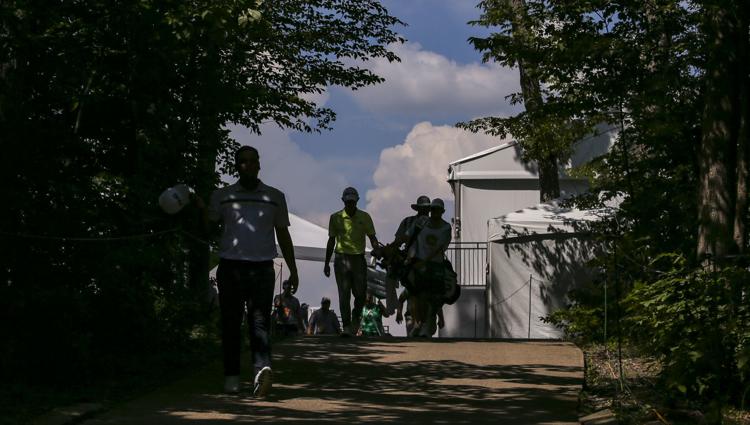 071419-jdc-aa-018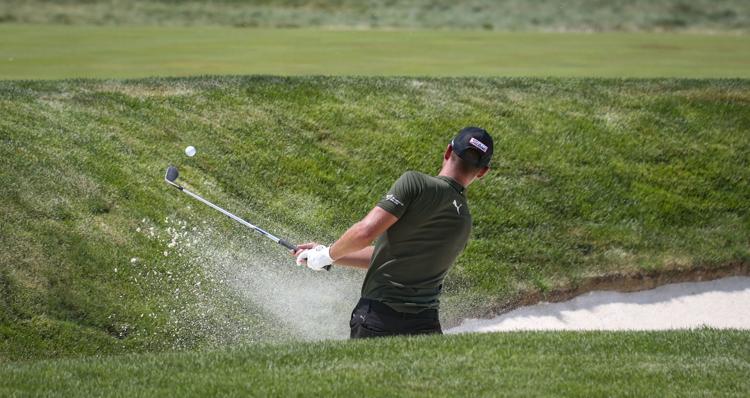 071419-jdc-aa-019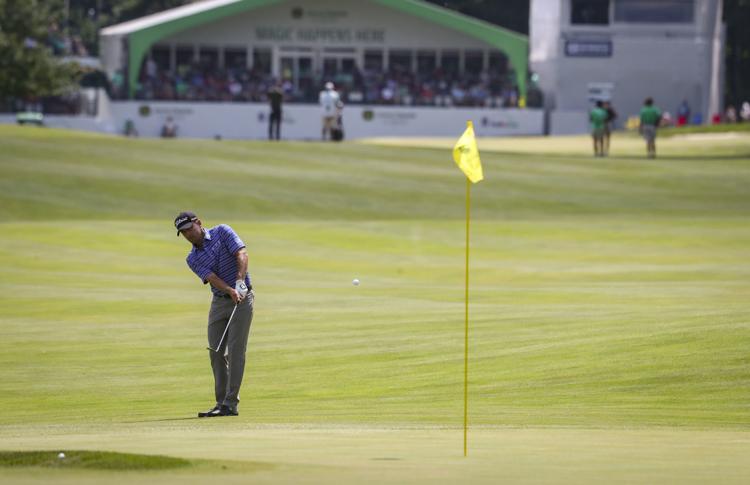 071419-jdc-aa-020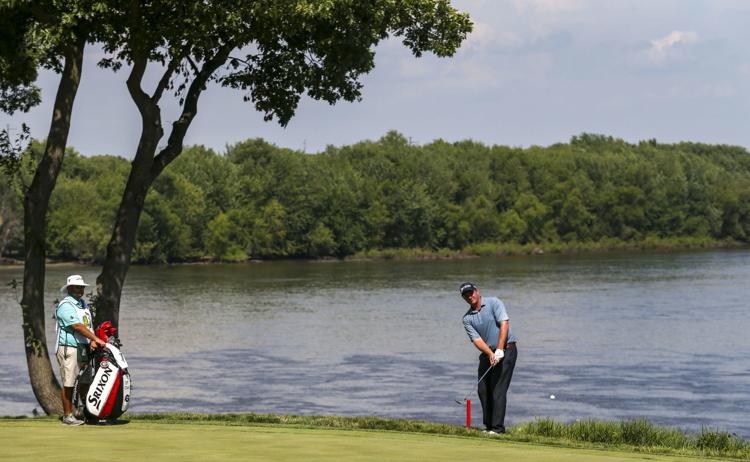 071419-jdc-aa-021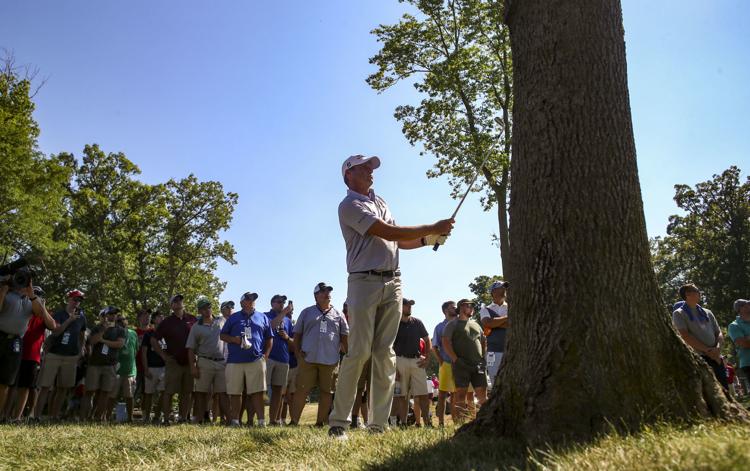 071419-jdc-aa-022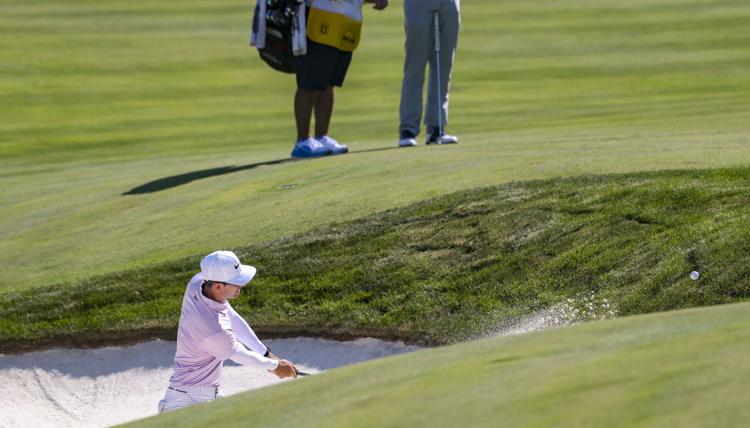 071419-jdc-aa-023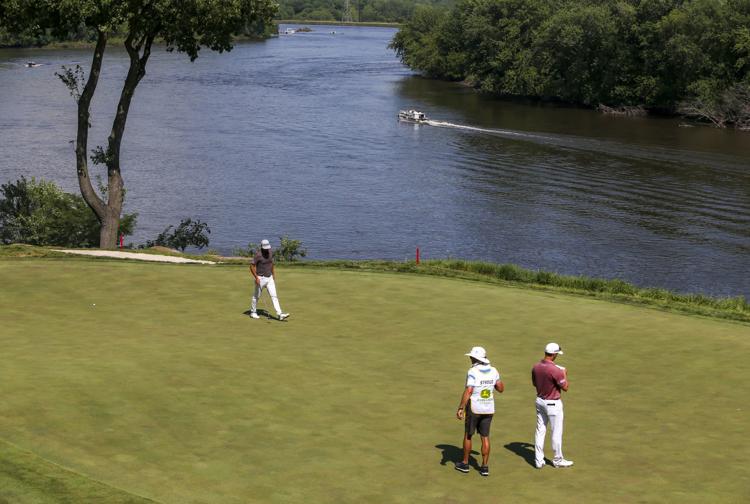 071419-jdc-aa-024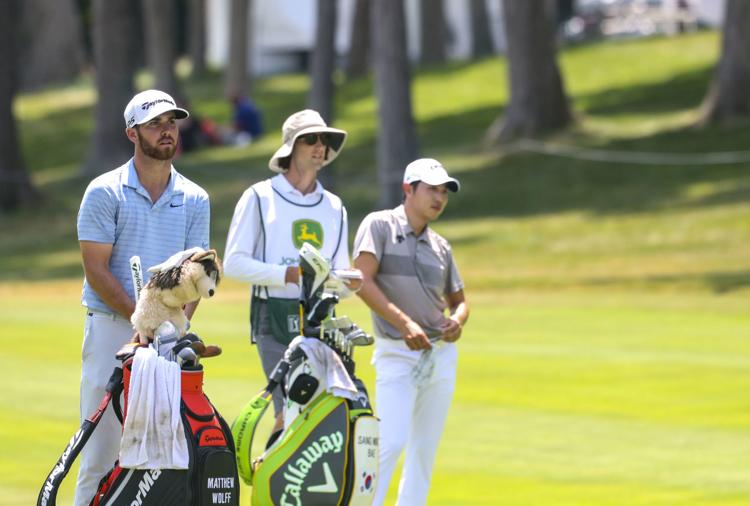 071419-jdc-aa-025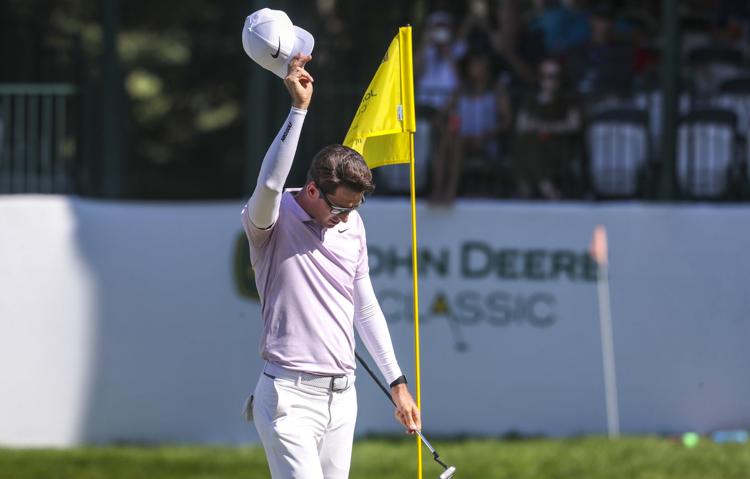 071419-jdc-aa-026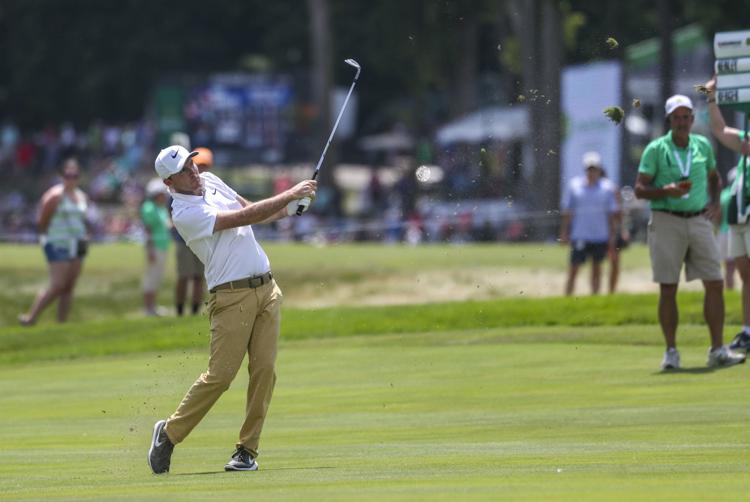 071419-jdc-aa-027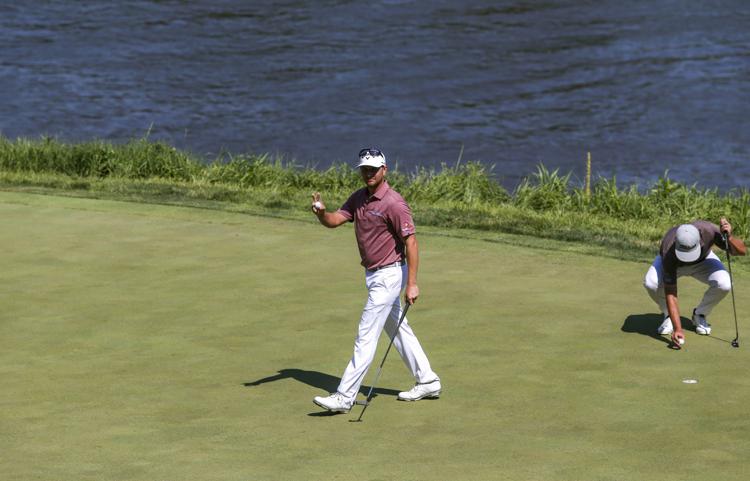 071419-jdc-aa-028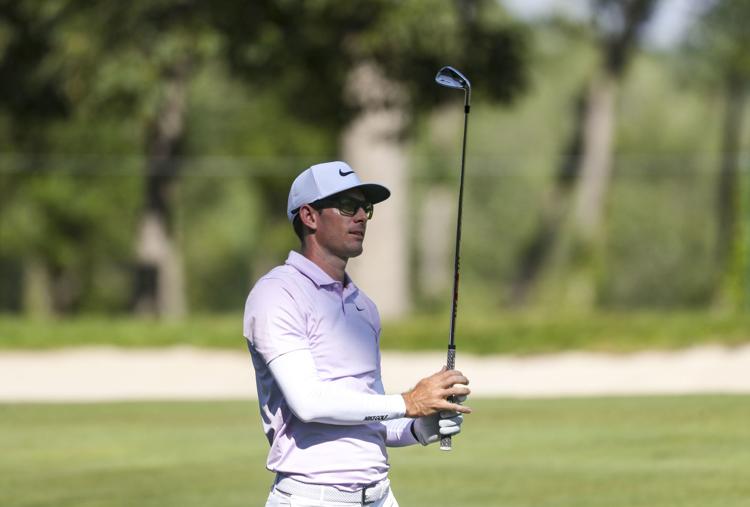 071419-jdc-aa-029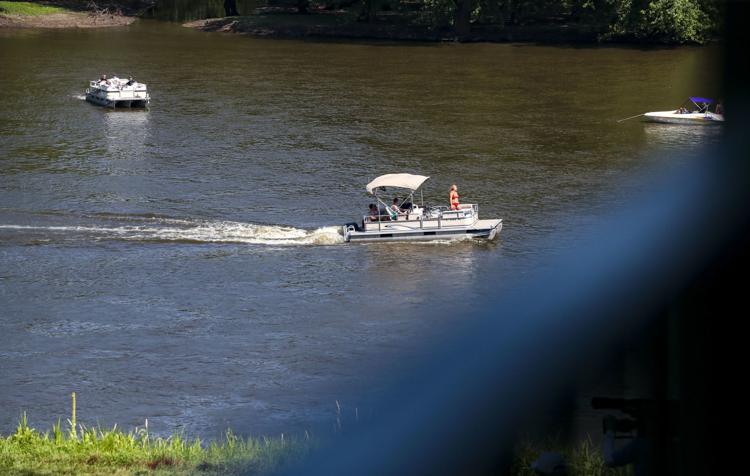 071419-jdc-aa-030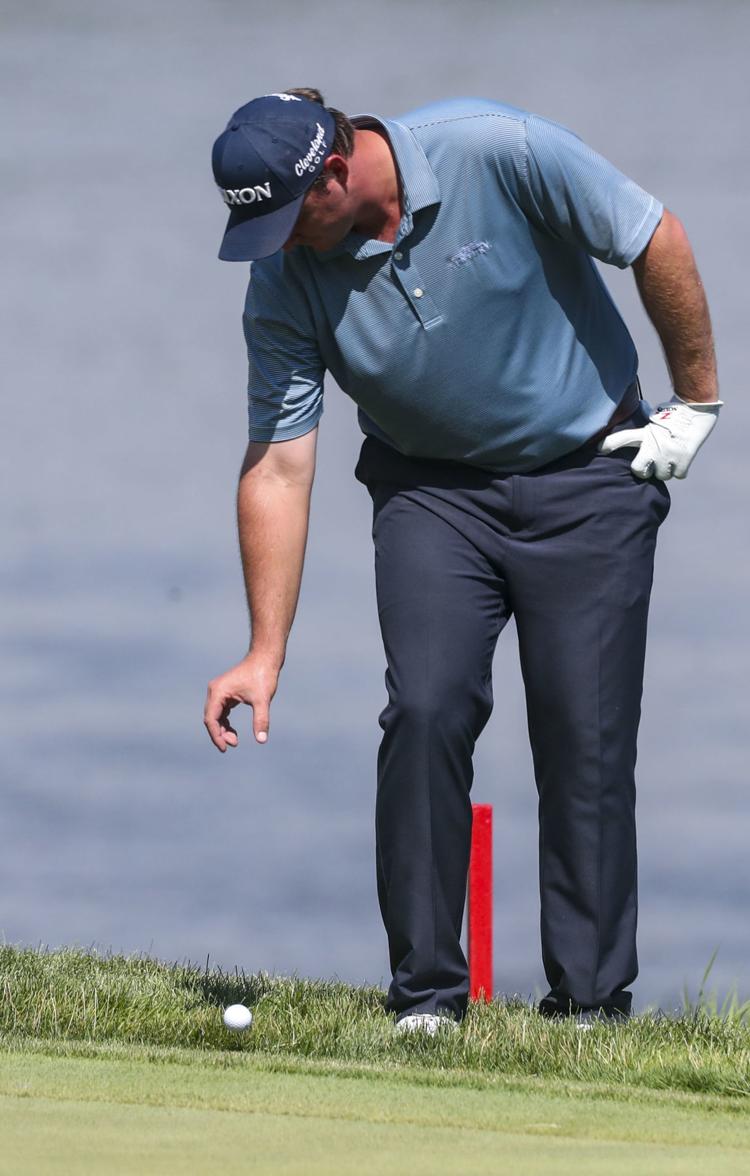 071419-jdc-aa-031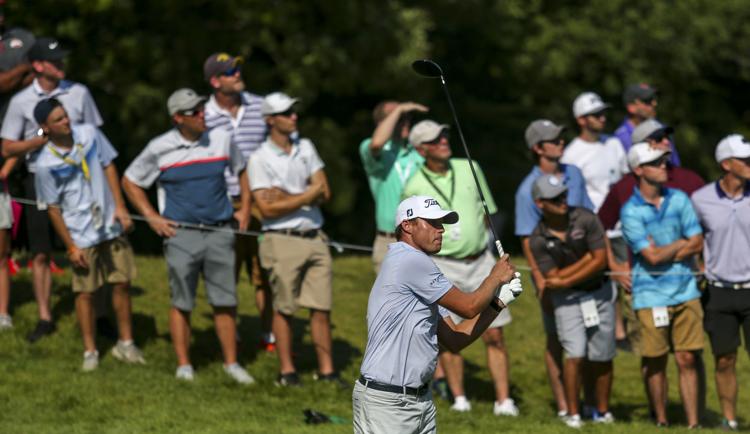 071419-jdc-aa-032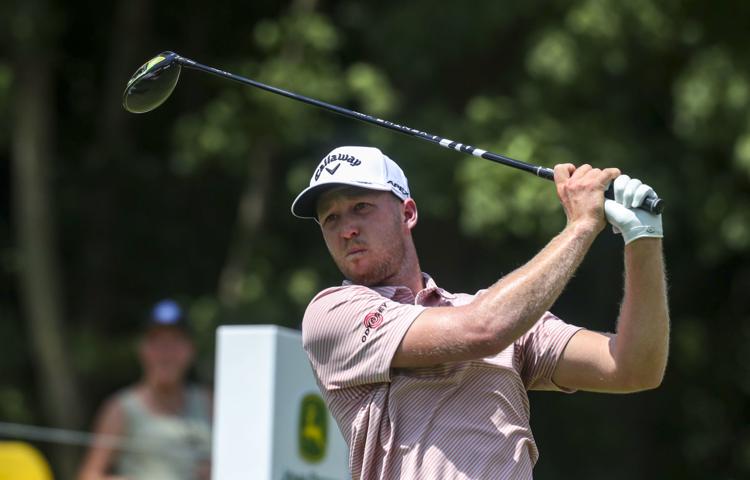 071419-jdc-aa-033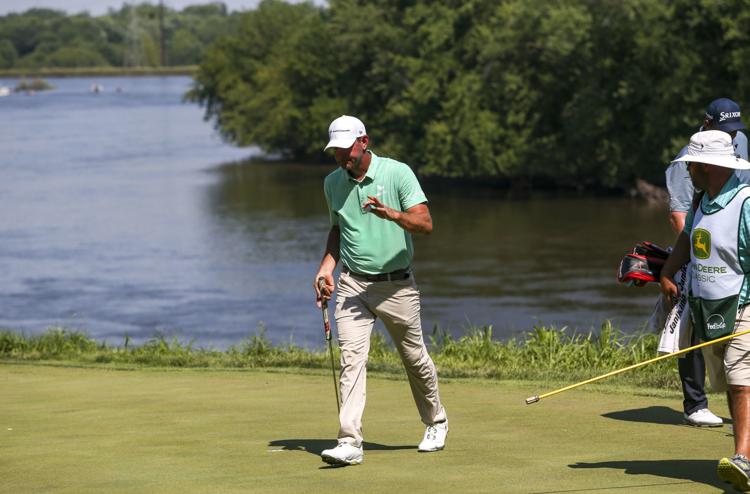 071419-jdc-aa-034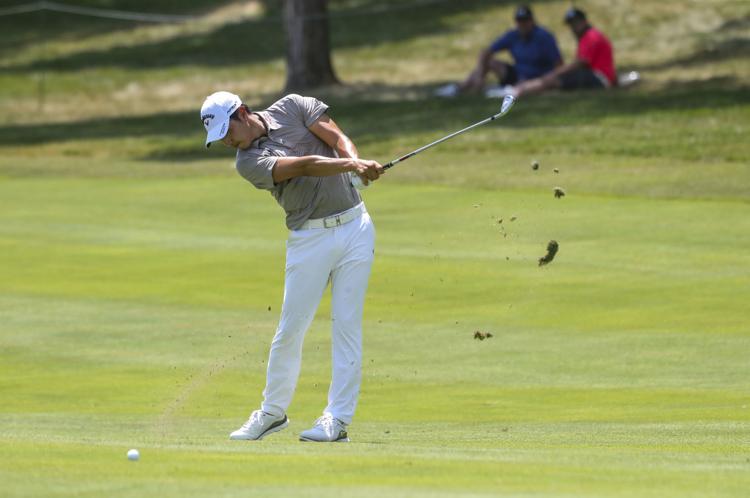 071419-jdc-aa-035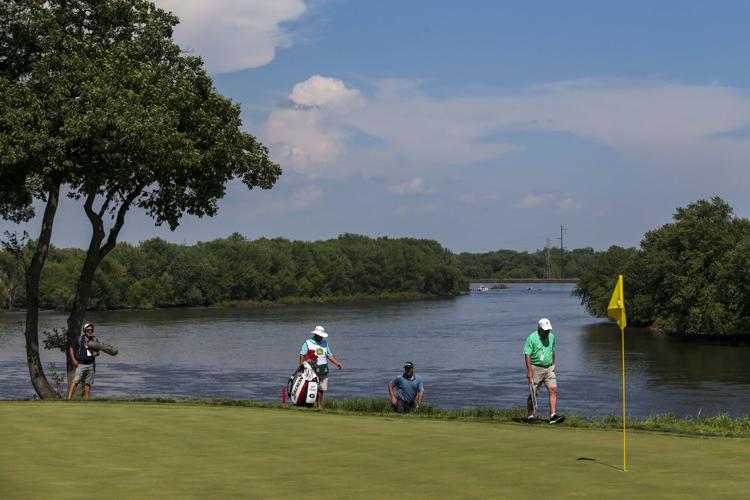 071419-jdc-aa-036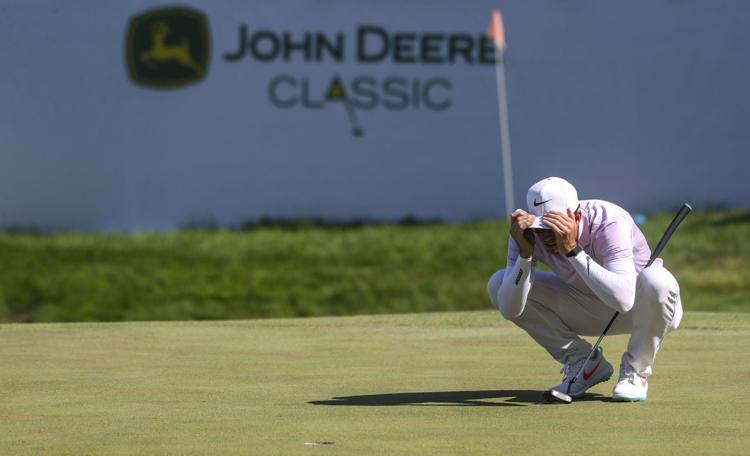 071419-jdc-aa-037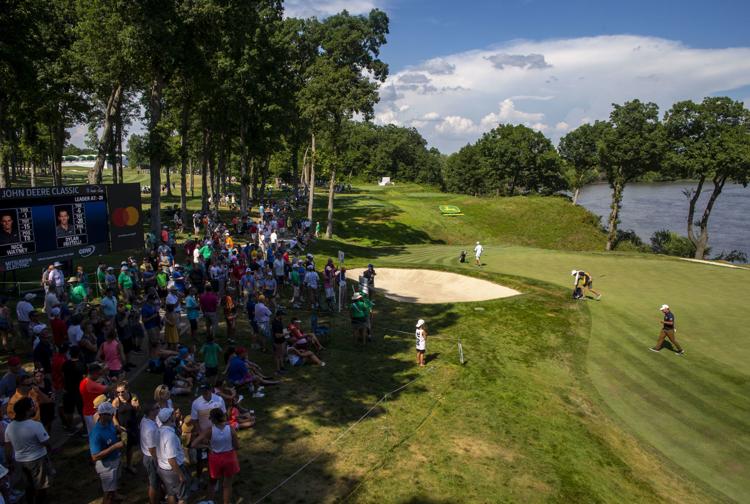 071419-jdc-aa-038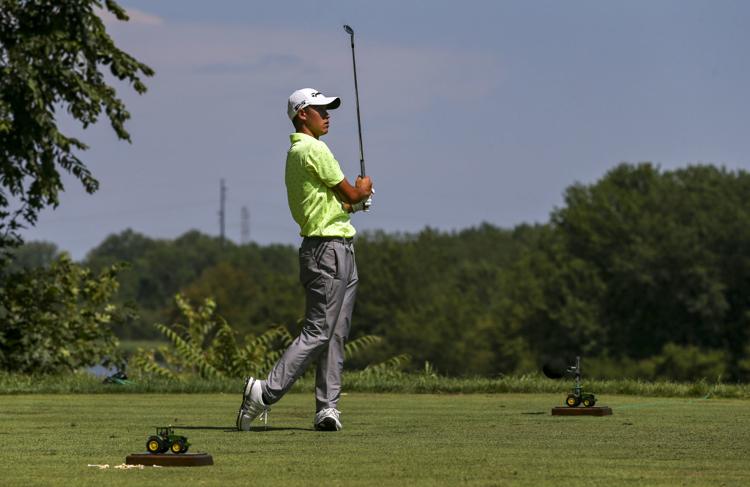 071419-jdc-aa-039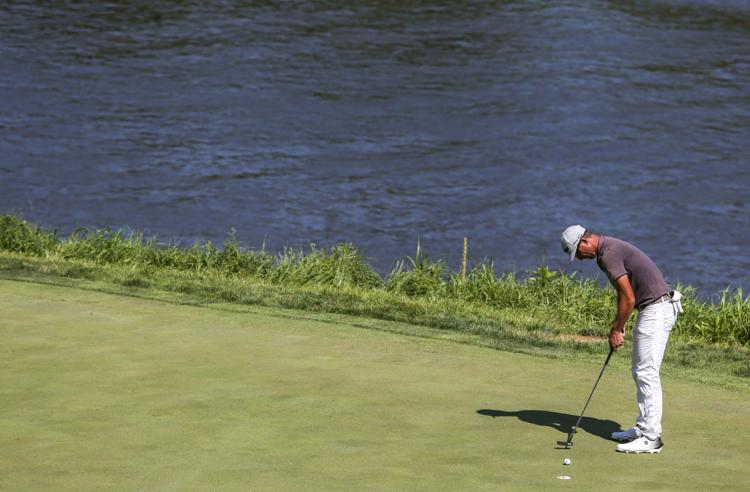 071419-jdc-aa-040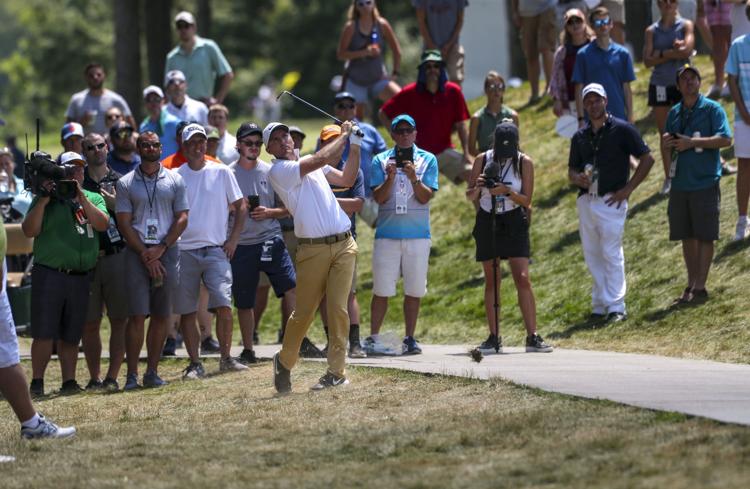 071419-jdc-aa-041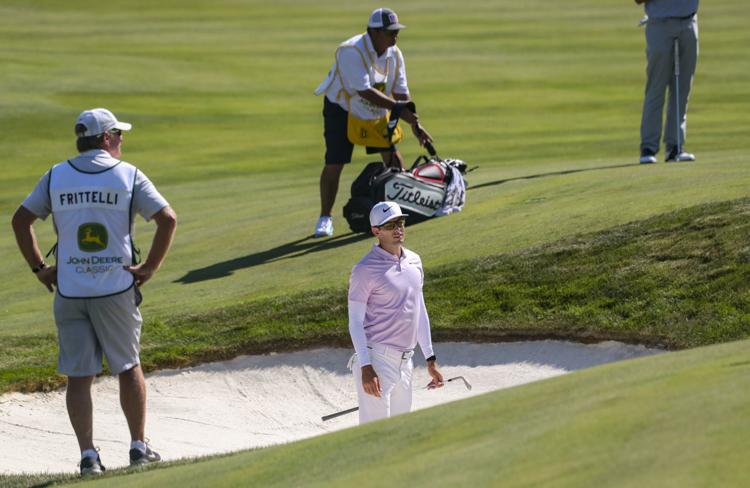 071419-jdc-aa-042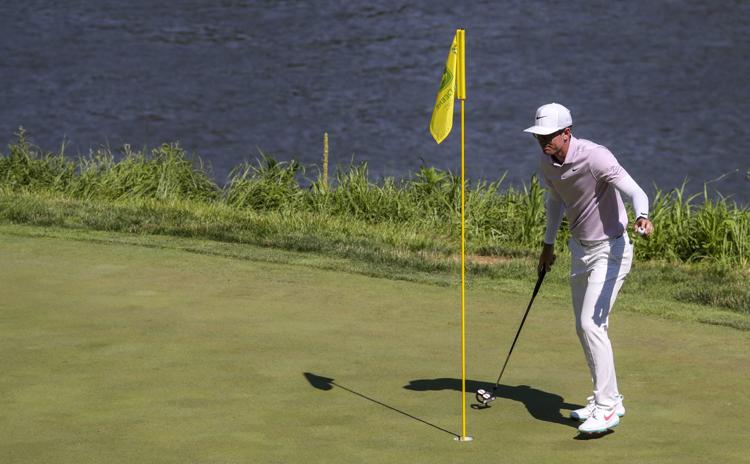 071419-jdc-aa-043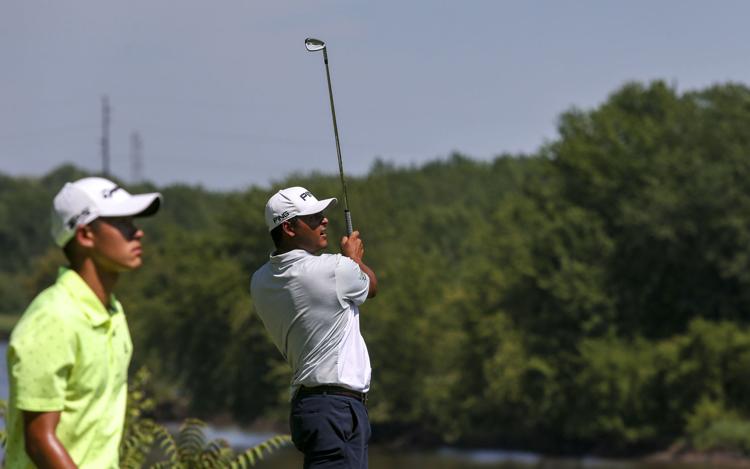 071419-jdc-aa-044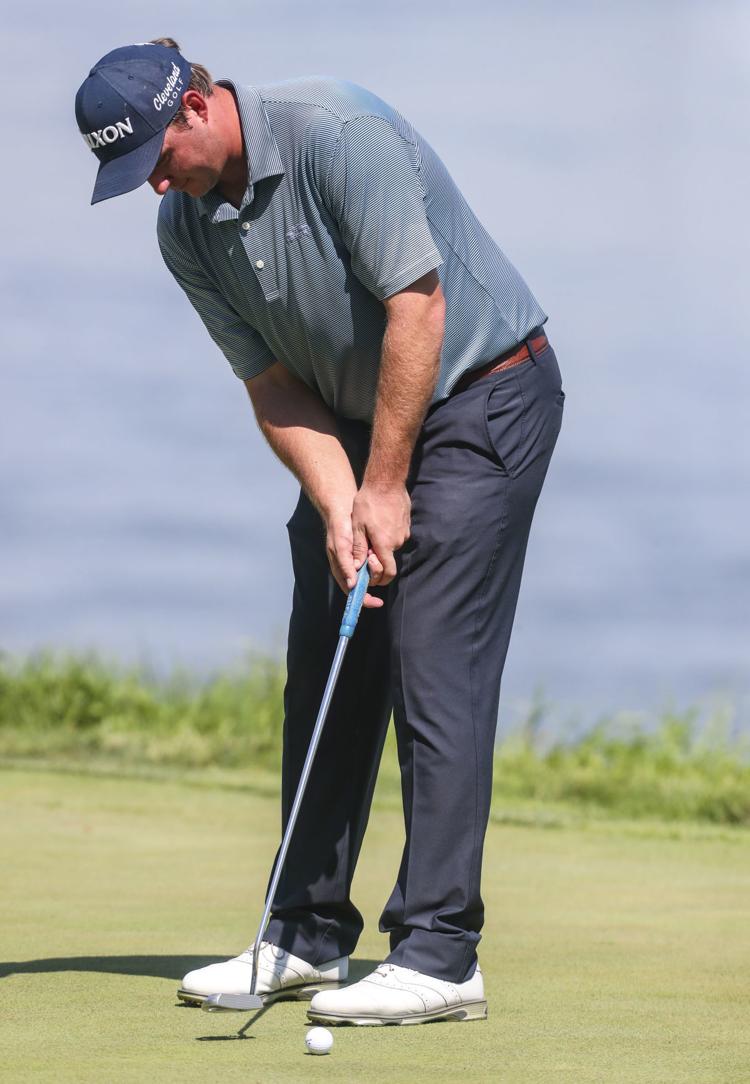 071419-jdc-aa-045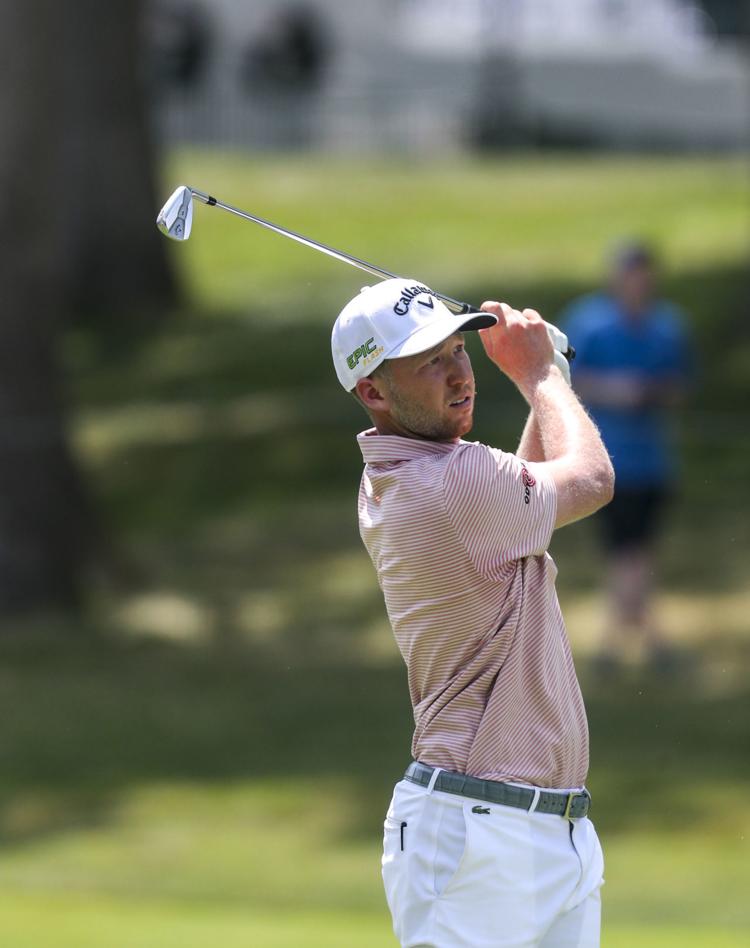 071419-jdc-aa-046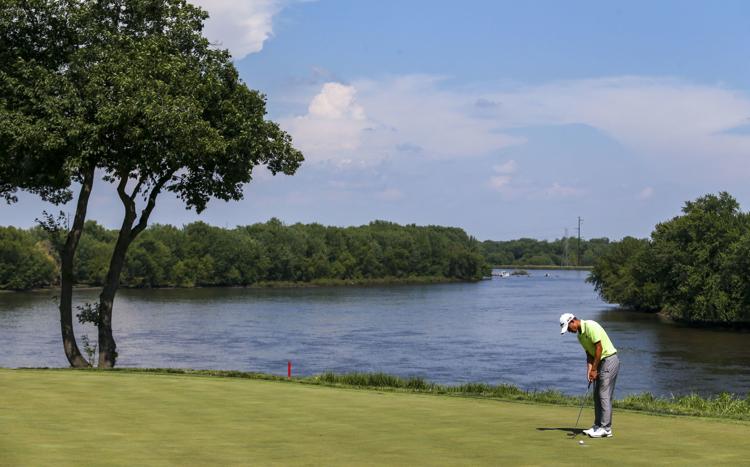 071419-jdc-aa-047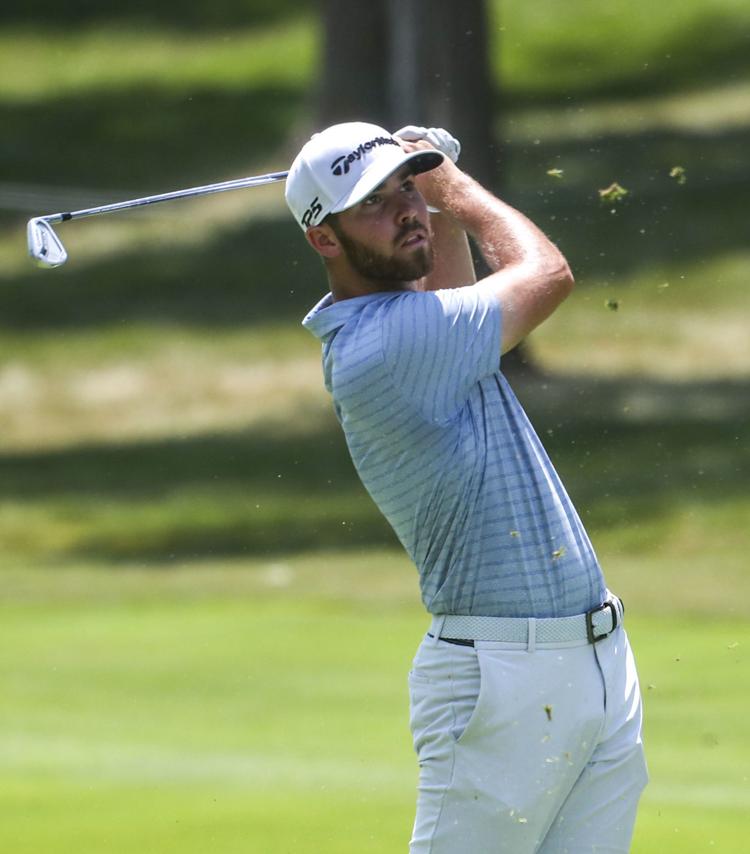 071419-jdc-aa-048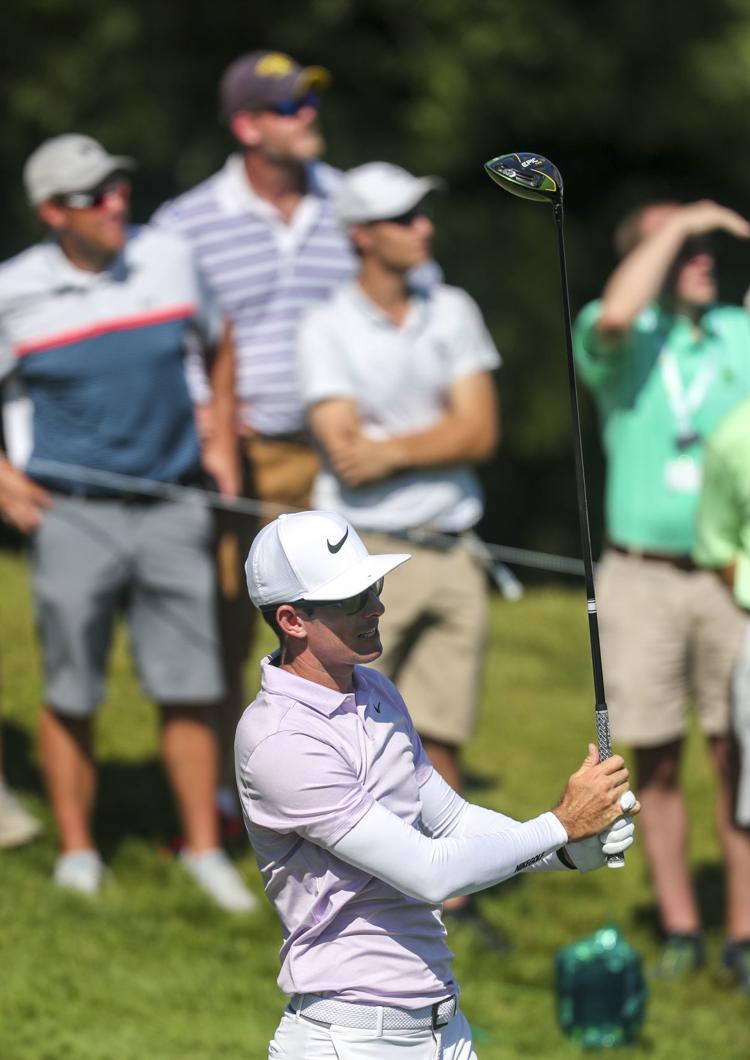 071419-jdc-aa-049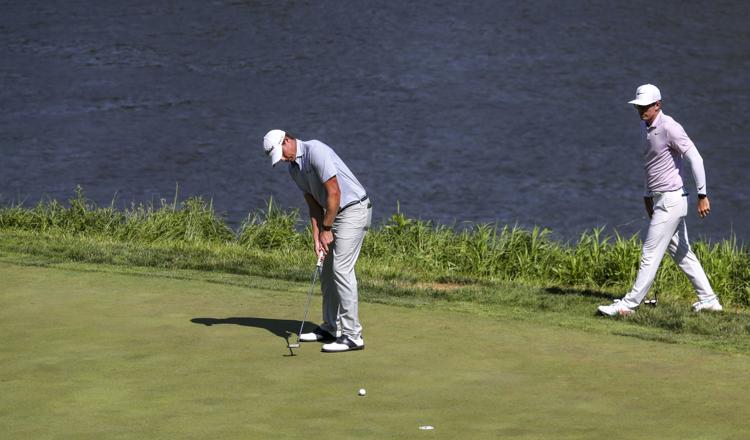 071419-jdc-aa-050