After flirting with both the 36- and 54-hole cuts, John Deere Classic stalwart Zach Johnson finally found some of that old TPC Deere Run form, shooting a 5-under 66 Sunday to finish at 10-under, tied for 37th.
"It's not where I want it right now, but it's getting on that trajectory," Johnson said. "You're only as good as your last shot or your last round, and I hit the ball in the middle of the face a lot today, so that's encouraging."
Johnson birdied three of his first four holes, bogeyed No. 11, then closed out the round with three birdies in his final seven holes to hopefully take something positive into this week's Open Championship at Royal Portrush.
"I'm hitting solid shots. You go to any major, specifically that one, hitting solid shots, good things can happen," said the 2015 Open Champion. "Regardless of what your scorecard said today, you've got to bounce back. I'm excited ... looking forward to getting over there."
Even though he was never in contention, Johnson still had a strong following and, after his round was over, gave several high fives to fans while walking up the hill to the scoring trailer on the 18th hole.
"Stepping out on the first tee, even getting around the first green, there were quite a few people there," Johnson said. "Very impressed, extremely grateful, but I'm also not that surprised because I've always said, if I wasn't the one doing it, I'd be the one outside the ropes cheering for the one who was. That's the Midwest, certainly eastern Iowa and western Illinois. It's greatly appreciated, I don't take it for granted and that's why I love coming back."
Low scores … again: As always, the scores in the John Deere Classic were extremely low with the average round for all players finishing at 69.510, fourth lowest in the years the tournament has been held at TPC Deere Run. The only lower scoring years were 2010, 2013 and 2018.
A total of 15 players shot 15-under-par or better for the tournament, equaling last year's record.
The consensus of the players was that near-perfect weather conditions were the reason.
"It's been perfect all week long," said Wes Roach, who tied for 10th at 15 under. "We've avoided the rain so it's been kind of nice and firm. … The greens were firm. You couldn't ask for a better course set-up."
Would the players like it to be a little more challenging? Not really.
"I think everybody enjoys coming here. It's a fun test," Roach said. "You can make a bunch of birdies, but you've still got to hit some great shots. I don't think they need to worry about making it too much harder."
Charles Howell III, who has been playing the JDC since it moved to Deere Run in 2000, said that regardless of the difficulty, it's a level playing field.
"The low score still wins, right?" said Howell, who tied for sixth at 16-under. "I don't think anybody is signing up to give them a bunch of money to lengthen the golf course or add hazards or whatever it may be. The golf course is wonderful. … Of all the TPC rotations, this is one of if not the best."
Wolff picked by Tiger?: After playing with Matthew Wolff for the first three rounds, Howell III had some high praise for the 20-year-old rookie and fellow Oklahoma State alum, and recommended him as a potential captain's pick for December's Presidents Cup team, captained by Tiger Woods.
"He would be a guy to look at if I was Tiger," Howell said. "He's just a perfect for it. Fearless, hits it miles, and he's fun for someone like me to be around."
Wolff was gracious of the high praise.
"It was pretty awesome for him to say that about me and to play with him and see how he kind of maneuvers and handles himself," Wolff said Sunday. "The comment was obviously very flattering, but I'm not thinking about that when I'm on the golf course."
You have free articles remaining.
But does Wolff think Howell has a point?
"That's not for me to decide."
Over the pond: There were a dozen players in this week's JDC who had qualified for The Open championship ahead of being joined by winner Dylan Frittelli. Those original 12 on the jet who left the QC International Airport for Ireland on Sunday evening were Howell III (T6, -16), Lucas Glover (T10, -15), Joaquin Niemann (T10, -15), Ryan Palmer (T18, -13), Kyle Stanley (T18, -13), Sungjae Im (T26, -12), Nate Lashley (T26, -12), Doc Redman (T37 -10), Zach Johnson (T37, -10), Stewart Cink (T63, -5), Austin Connelly (MC) and Joel Dahmen (MC).
Si Woo Kim, who withdrew from JDC play, is also on the flight.
Playing for more: With the regular season on the PGA Tour down to three weeks, players are still fighting for position in the top 125 on the FedExCup points list in order to secure their playing privileges for next season and a spot in the upcoming FedExCup playoffs.
But there is also a big bonus looming that has drawn the players' attention and hopes to add drama to the final few regular season events. For the first time this season, players will vie for a chance to be part of the new Wyndham Rewards Top 10 — a $10 million bonus that will be split between the PGA Tour's FedExCup top 10 regular season finishers.
The bonus will recognize the top 10 players who earn the most FedExCup points through the Wyndham Championship, the final event of the regular season. The leader will earn $2 million, followed by $1.5 million for the runner-up with the 10th-place finisher earning $500,000.
The lure of that payout, though, didn't help attract any of the top 10 in that race to the Quad-Cities this week. Howell III is 13th after the JDC.
Bogey-free rounds: There were five bogey-free rounds on Sunday, the fewest of the tournament. They belonged to Russell Henley (61), Tyler Duncan (63), Frittelli (64), Collin Morikawa (66) and Vaughn Taylor (69). Frittelli had just one bogey the whole tournament.
Toughest hole: The par-4 18th hole was the toughest for the second day in a row, with an average of 4.2 strokes. Cumulatively, the par-4 ninth hole (4.194) provided the most challenging.
Easiest hole: The par-5 second hole proved to be the easiest all four days at the JDC with a cumulative stroke average of 4.464.
Saunders finishes T10: Sam Saunders, grandson of the late Arnold Palmer, used a 6-under 65 on Sunday to finish 15-under and grab his first top-10 finish of the season. The finish was also his best in five JDCs.
Beggar's row: As always, there were tons of kids clustered around the scoring trailer by the 18th green who were begging the pros to give them gloves, balls, hats, towels and assorted other things following their rounds. They often didn't even care who the players were.
Pro Sam Ryder walked down the roped-off chute toward the trailer, firing items as he walked. He flung his hat to one fan, flipped a glove to one teenager, then tossed another glove to the kid next to him. Ryder was long gone when the kids turned to each other and asked "Who was that?"
One little kid repeatedly implored Russell Henley to give him his glove after Henley finished atop the leaderboard at 19-under. Henley had to repeatedly refuse, knowing there remained the possibility of a playoff.
"I've got to keep it," he told the youngster. "I might need it."
How they fared: In the pre-tournament picks friendly challenge between the supposed experts, the newspaper writers fared a little bit better than the staff at TPC Deere Run. Drake Lansman, with the team of Brian Harman, Viktor Hovland, Collin Morikawa and Joaquin Niemann, had the best combined under-par total of 58. He was followed by Don Doxsie (-57), Bobby Metcalf (-53), Tom Johnston (-51) and Matt Coss (-41). Deere Run GM Todd Hajduk scored a minus-52 to top the Deere Run picks ahead of Brian Delaney (-49), Mitch Van Zuiden (-48), Kevin Dean (-46) and Marcus Keimig (-41).
071419-jdc-mm-108a.JPG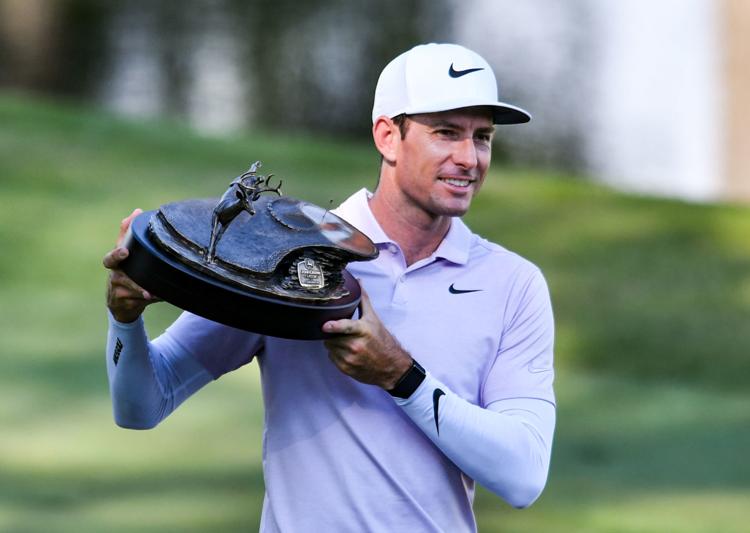 071419-jdc-mm-095a.JPG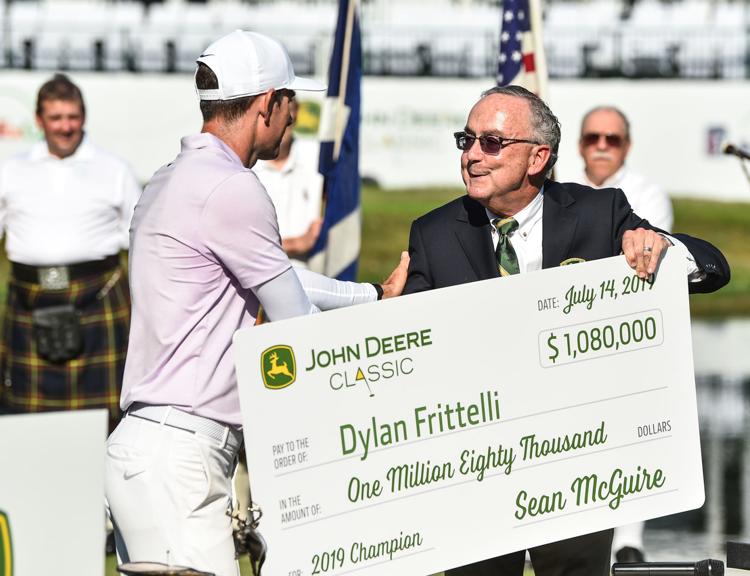 071419-jdc-mm-058a.JPG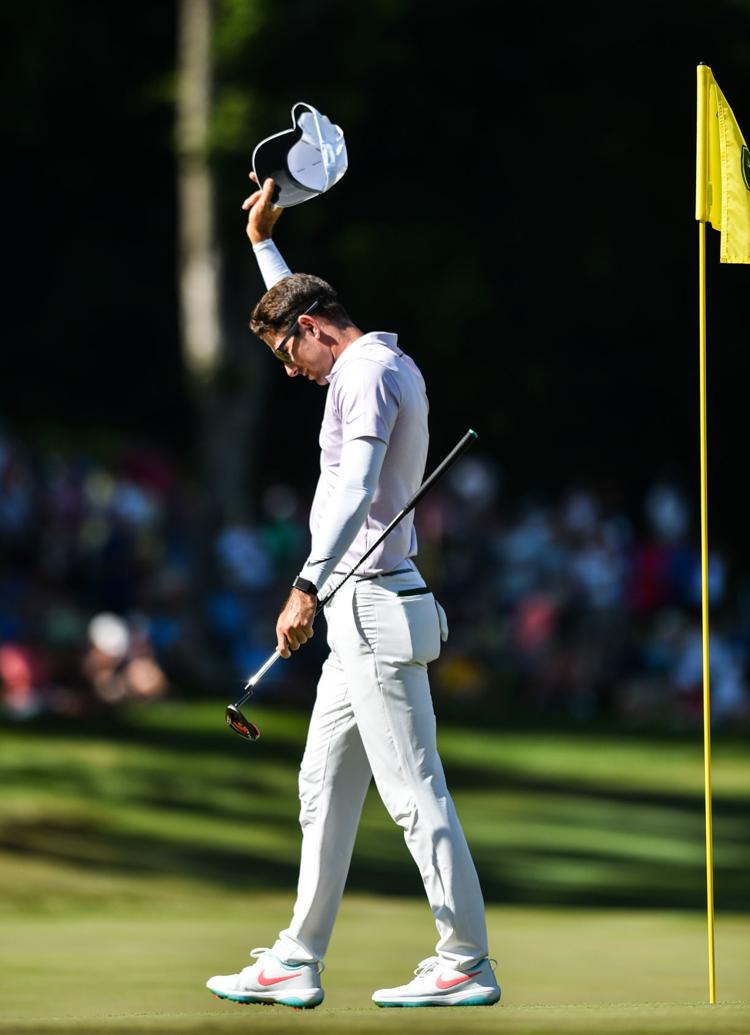 071419-jdc-mm-090a.JPG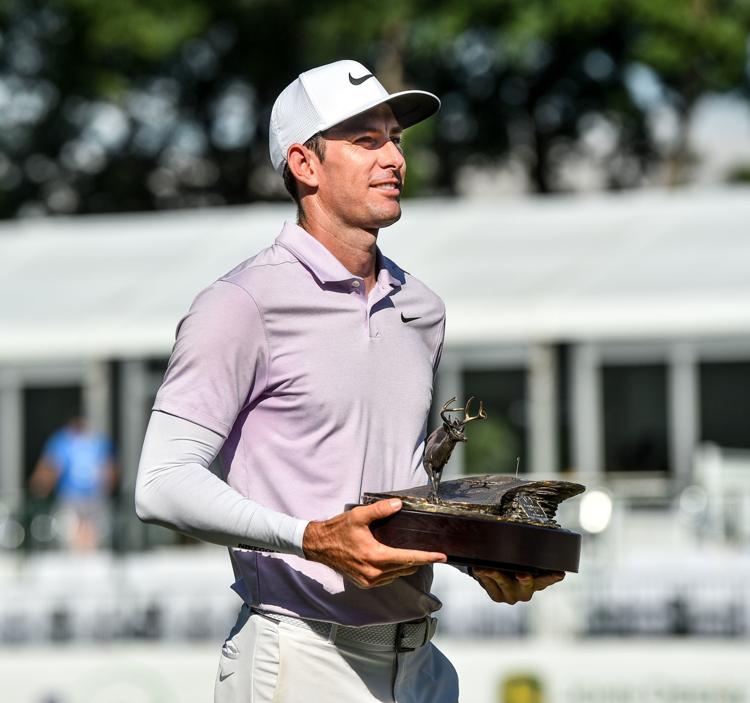 071419-jdc-aa-001.jpg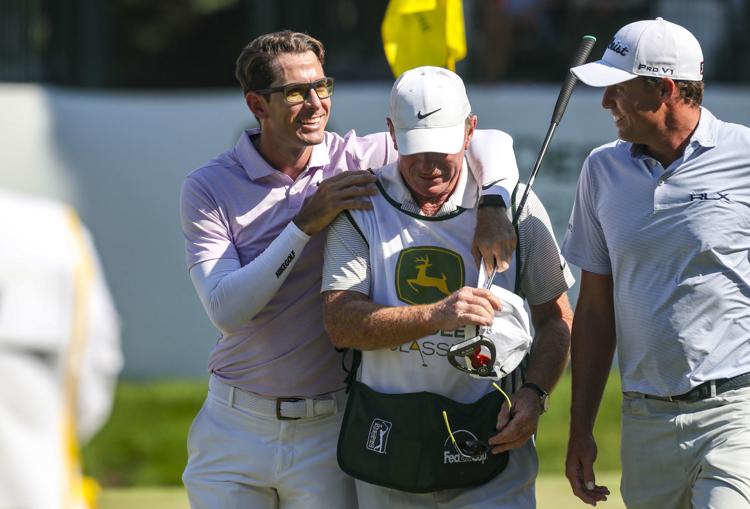 071419-jdc-aa-002.jpg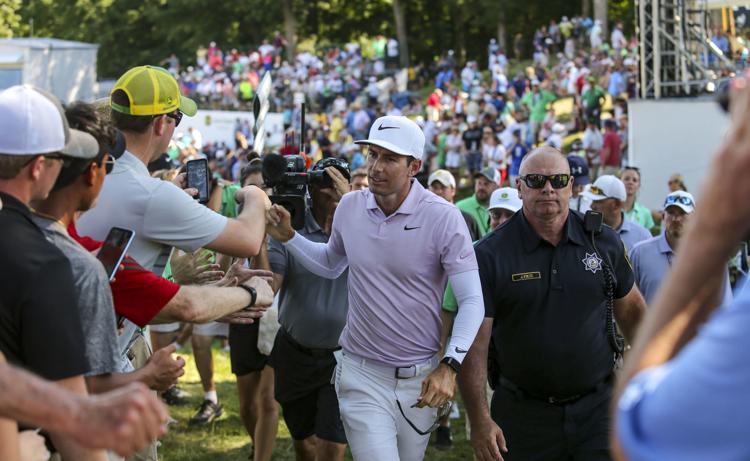 071419-jdc-aa-003.jpg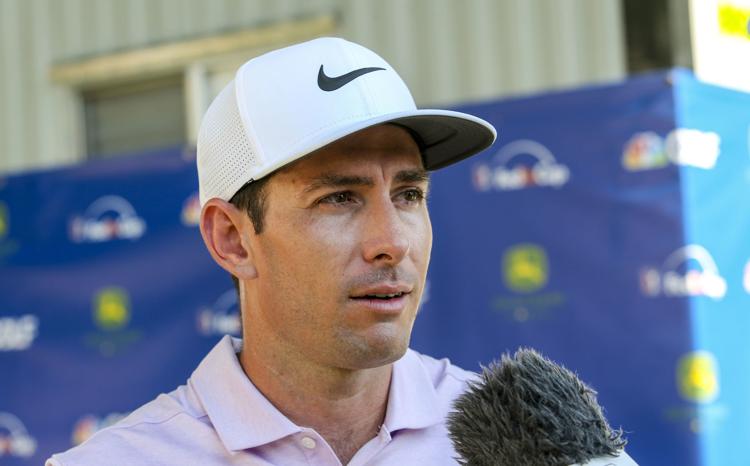 071419-jdc-aa-004.jpg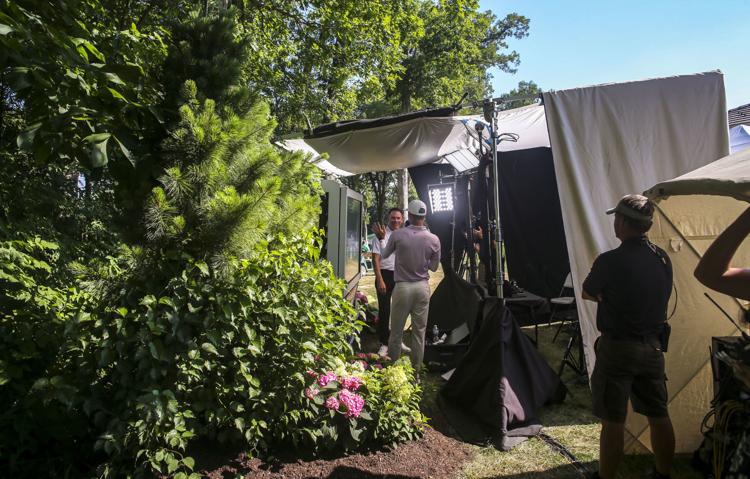 071419-jdc-aa-005.jpg
071419-jdc-aa-006.jpg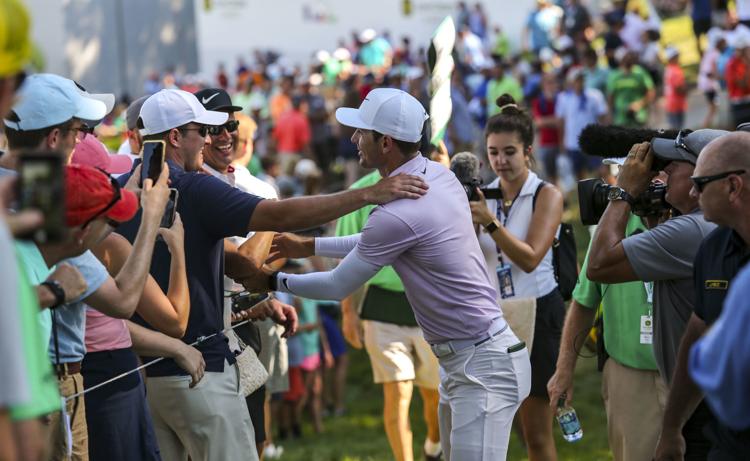 071419-jdc-aa-007.jpg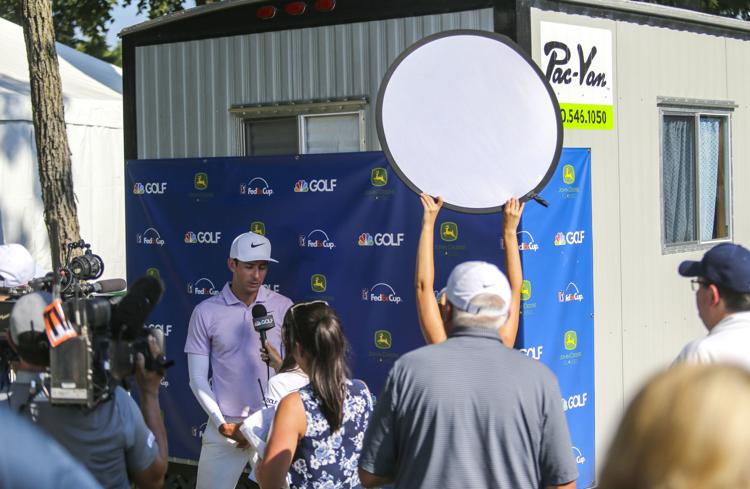 071419-jdc-aa-008.jpg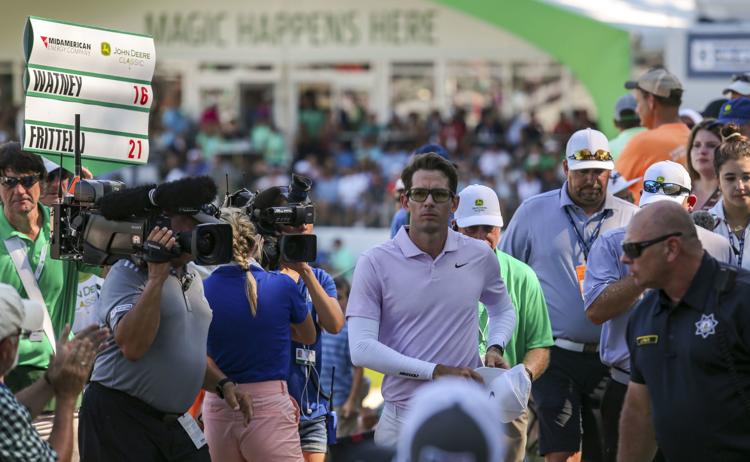 071419-jdc-ks-030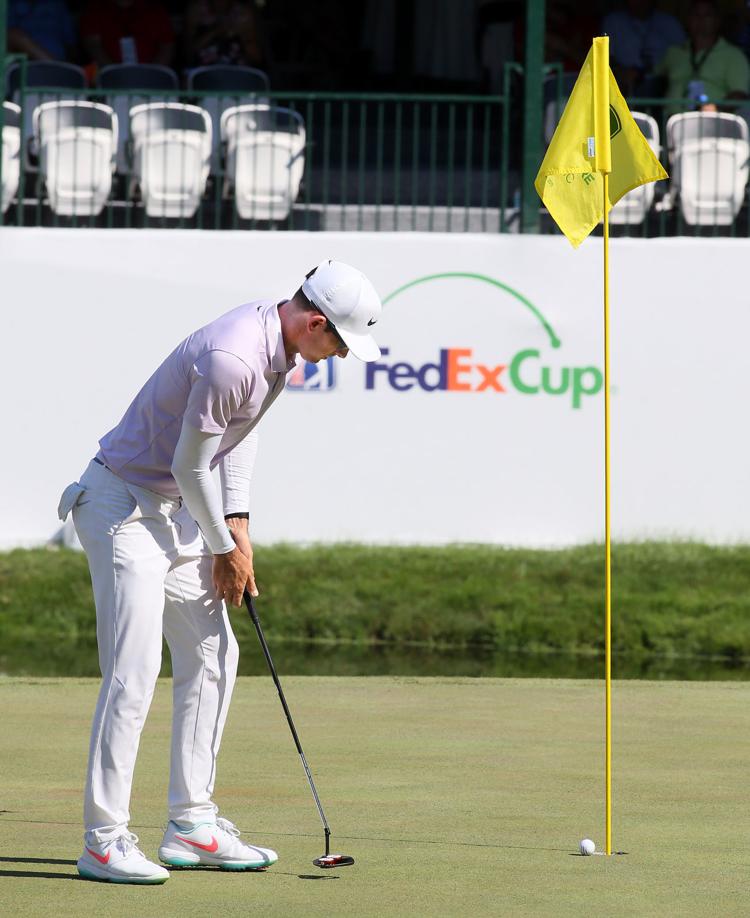 071419-jdc-ks-031
071419-jdc-ks-032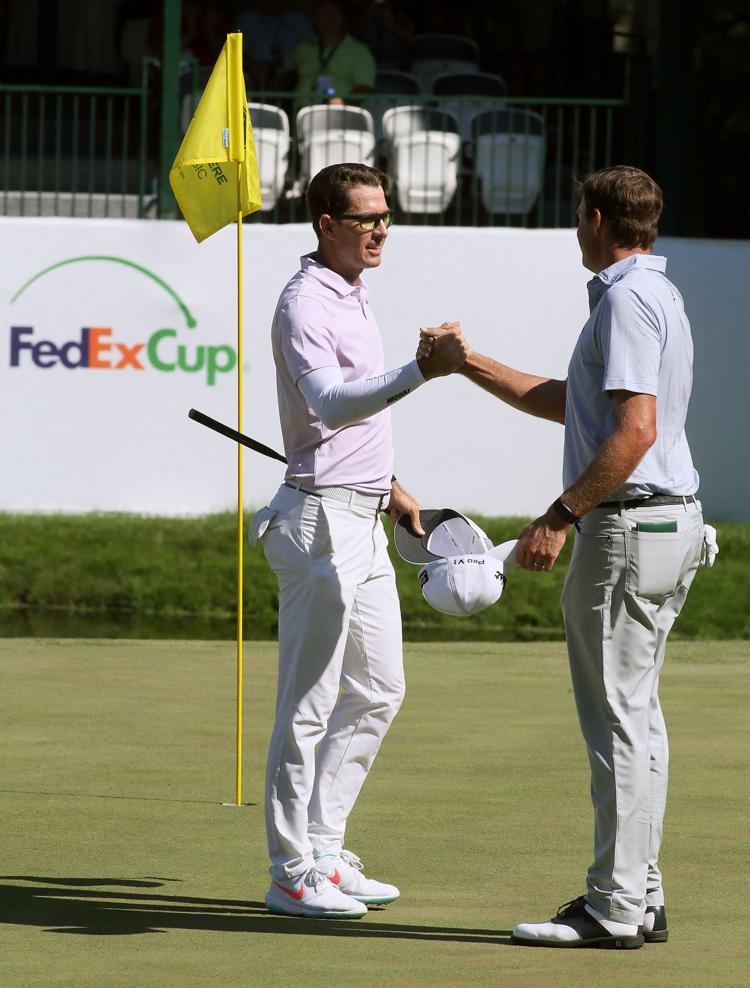 071419-jdc-ks-033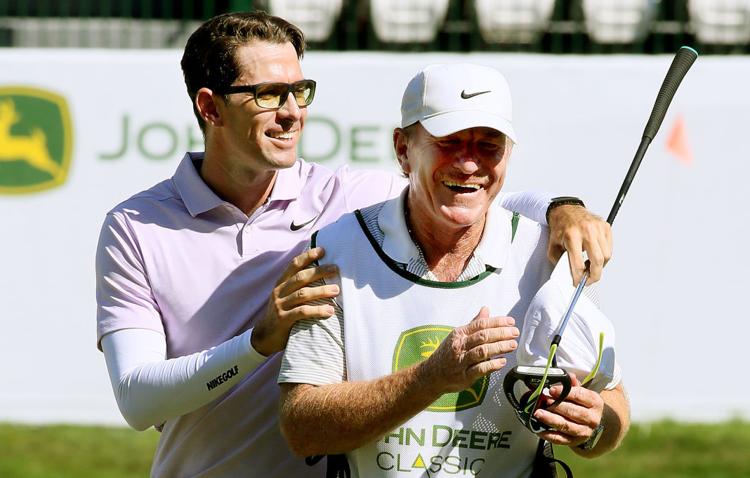 071419-jdc-ks-001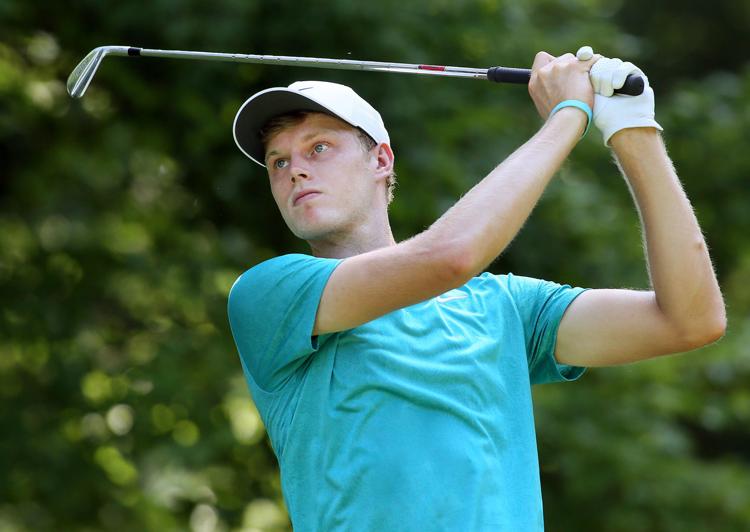 071419-jdc-ks-002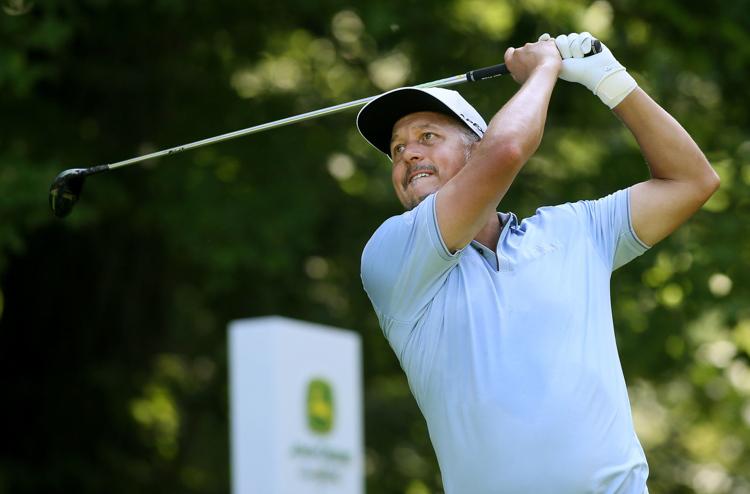 071419-jdc-ks-003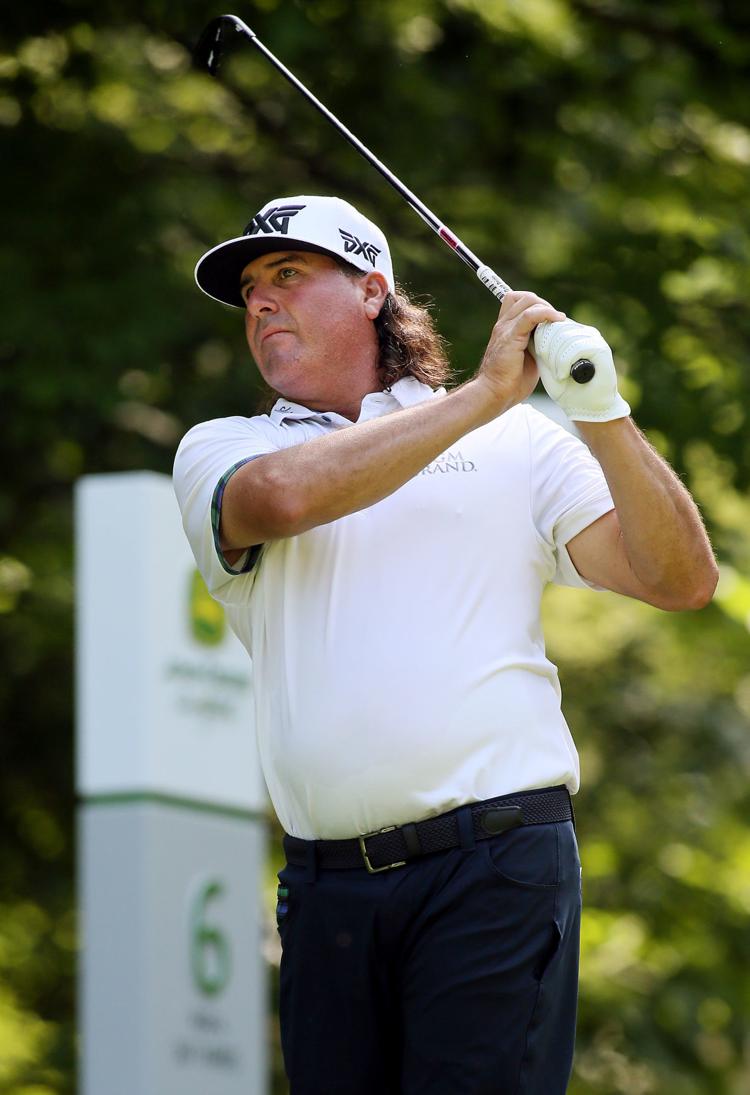 071419-jdc-ks-004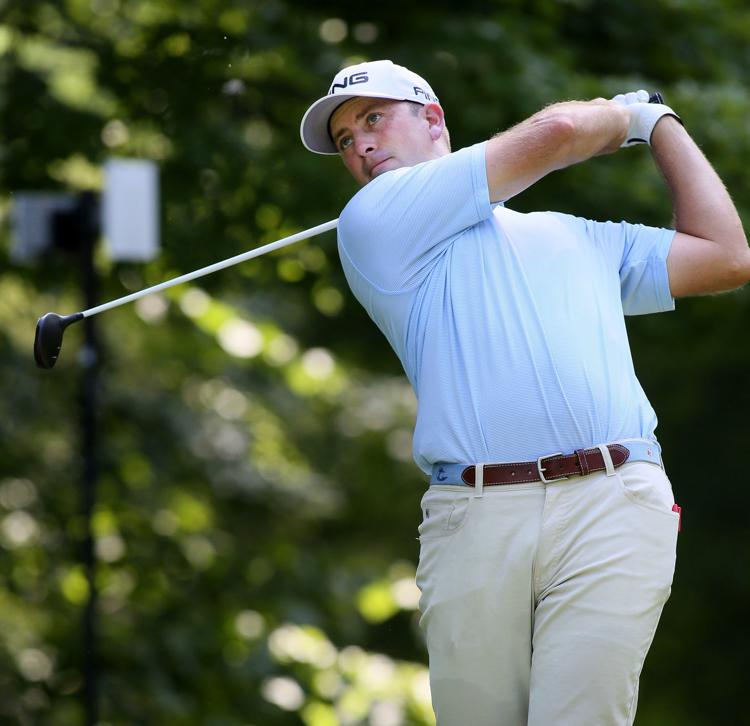 071419-jdc-ks-005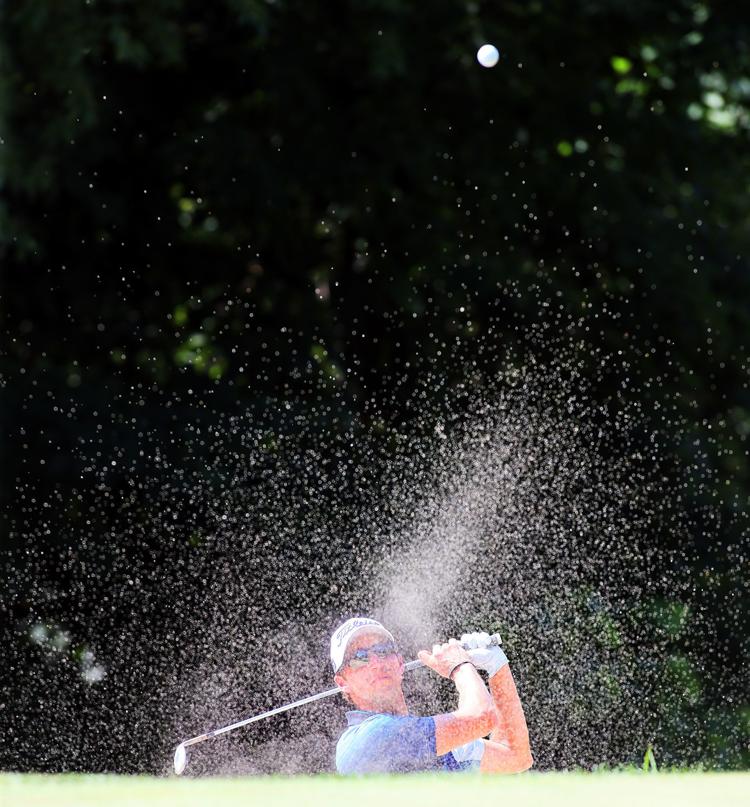 071419-jdc-ks-006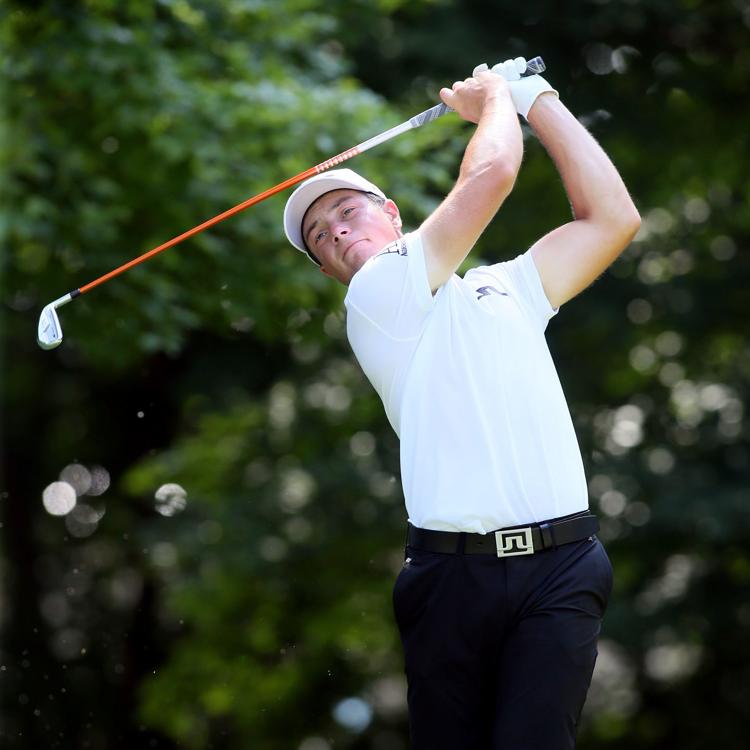 071419-jdc-ks-007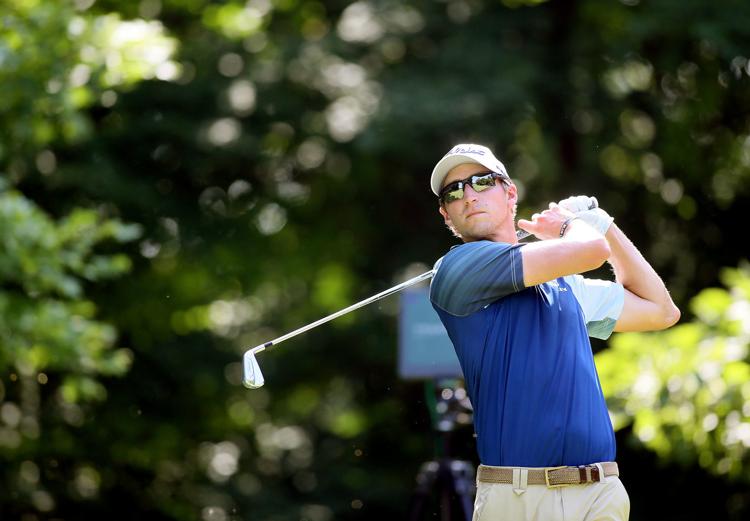 071419-jdc-ks-008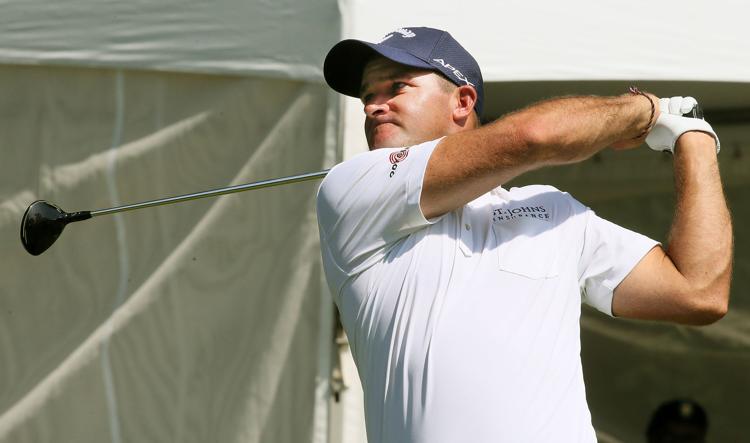 071419-jdc-ks-009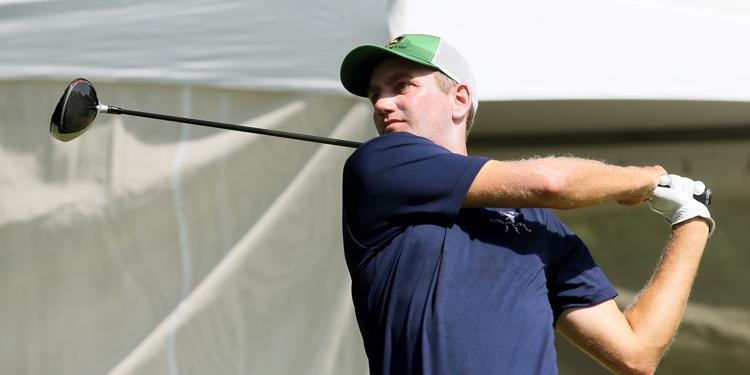 071419-jdc-ks-010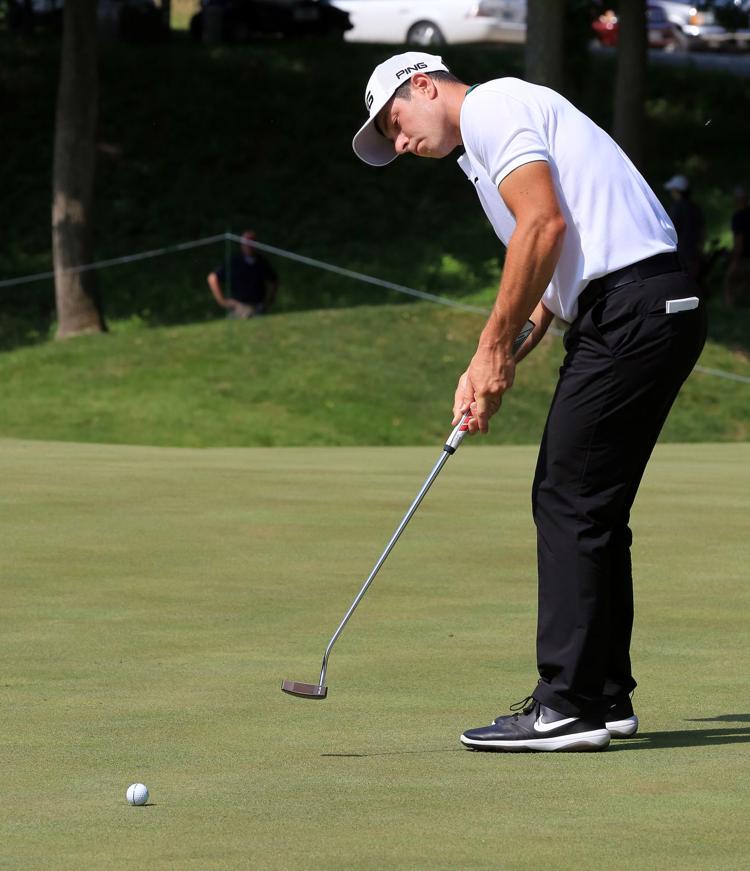 071419-jdc-ks-011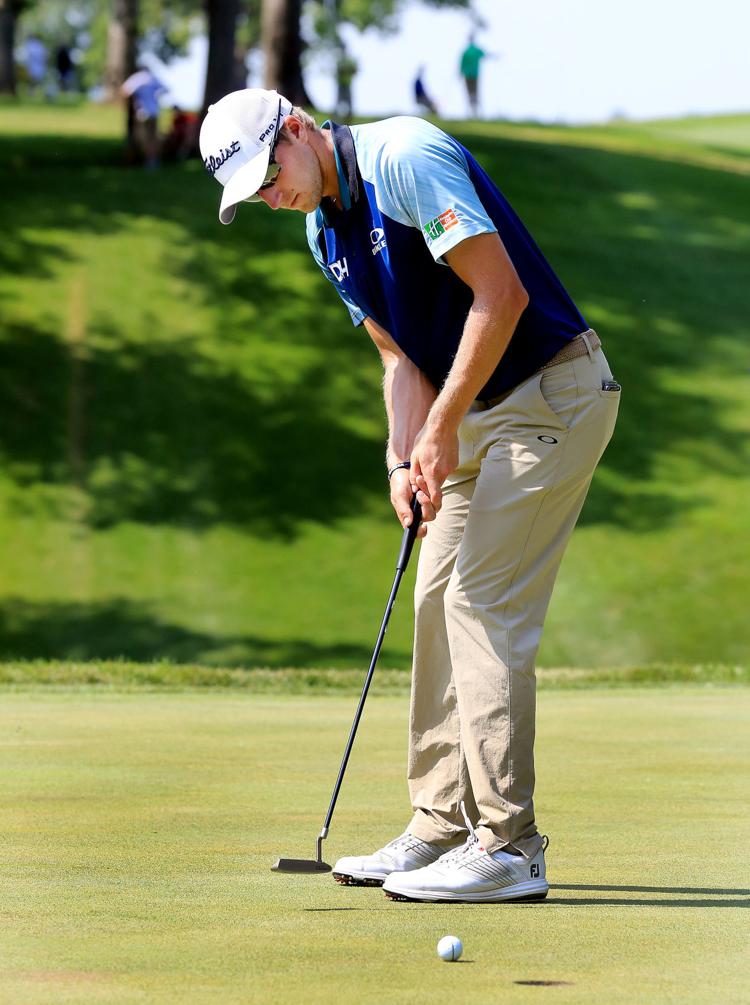 071419-jdc-ks-012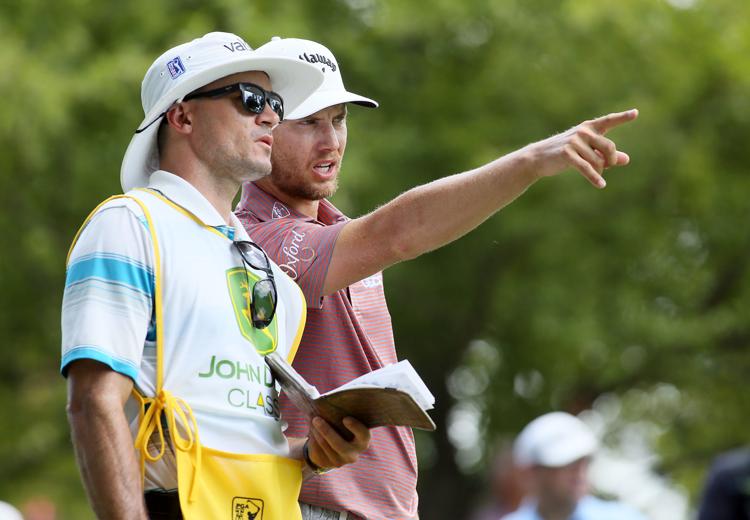 071419-jdc-ks-013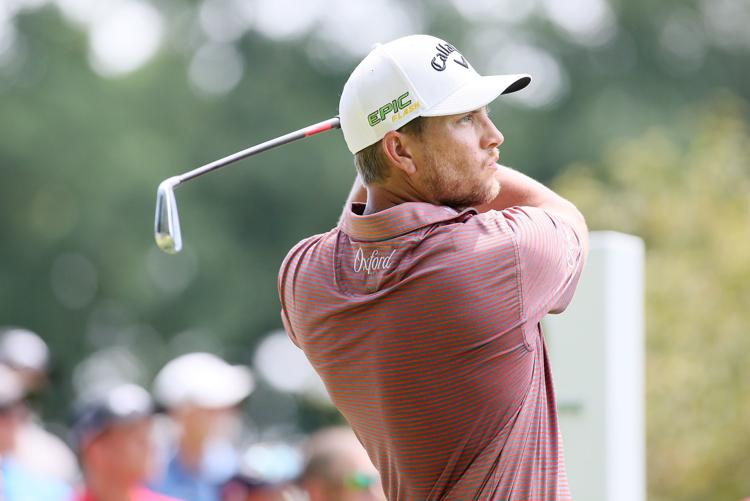 071419-jdc-ks-014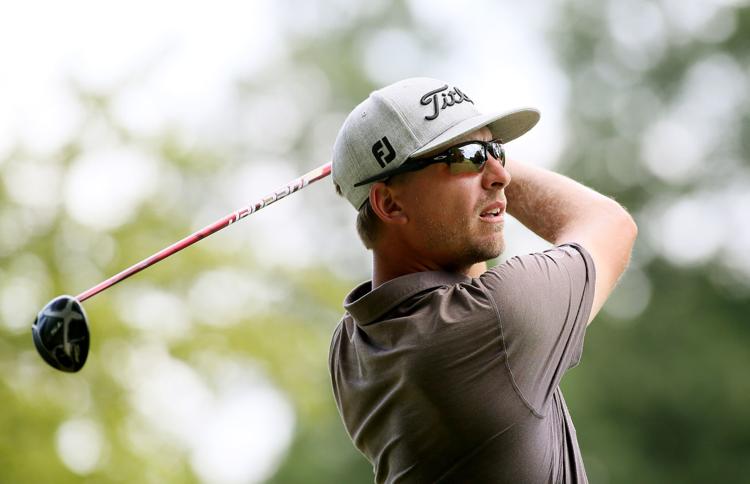 071419-jdc-ks-015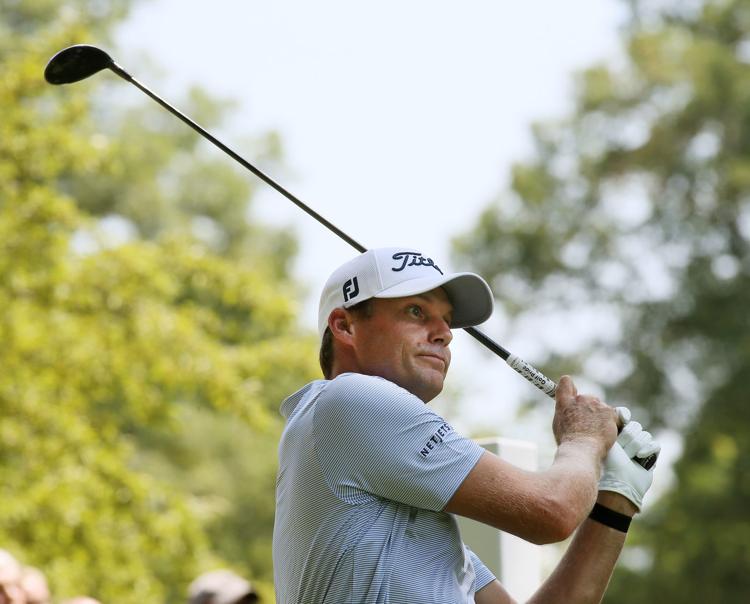 071419-jdc-ks-016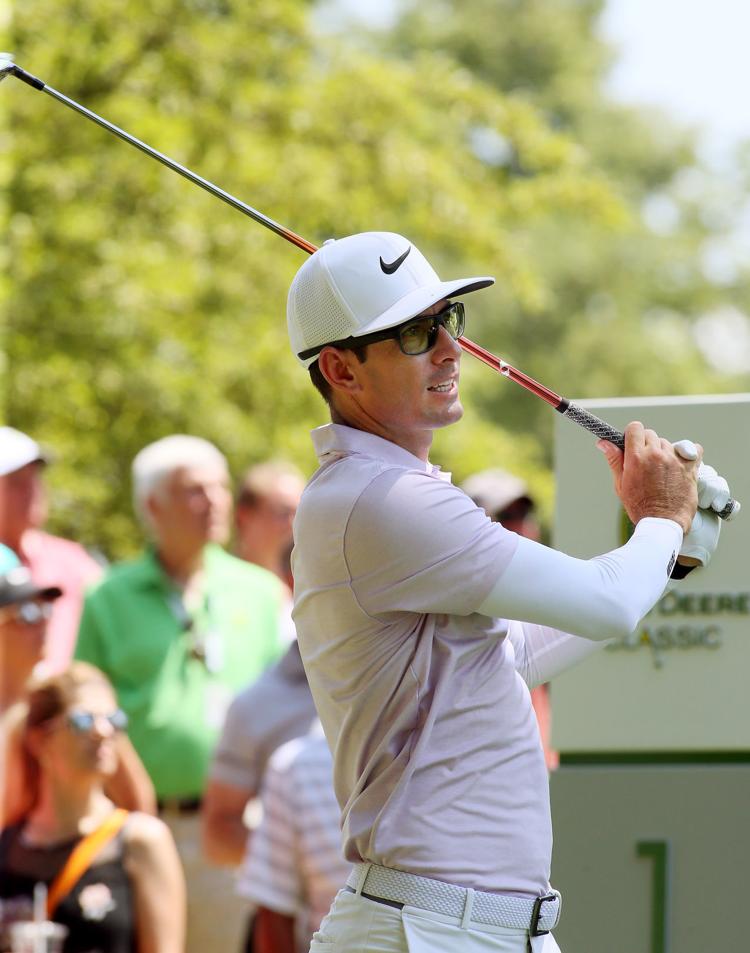 071419-jdc-ks-017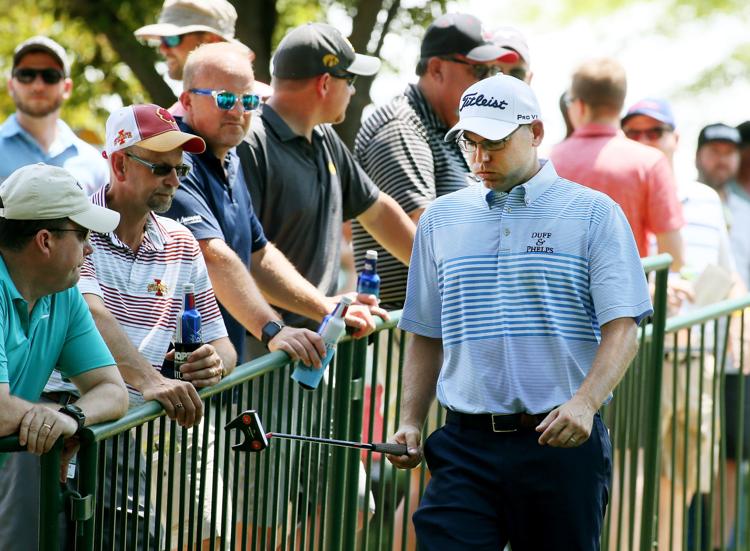 071419-jdc-ks-018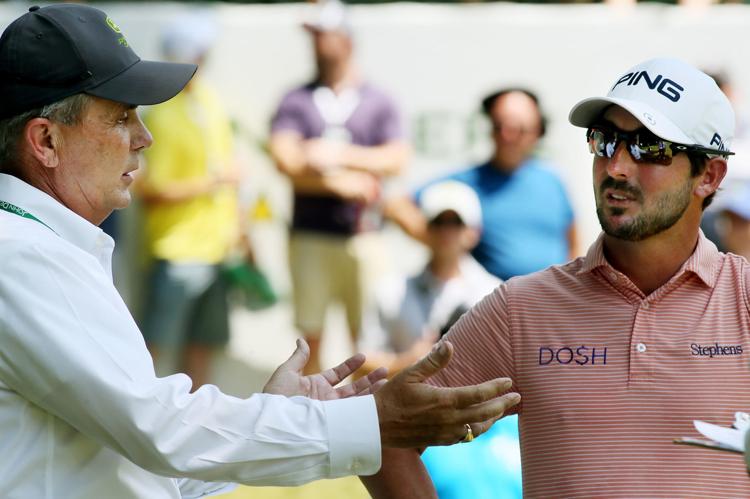 071419-jdc-ks-019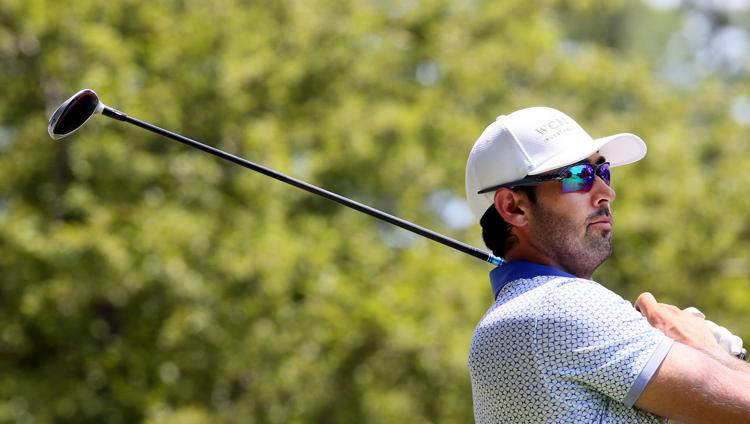 071419-jdc-ks-020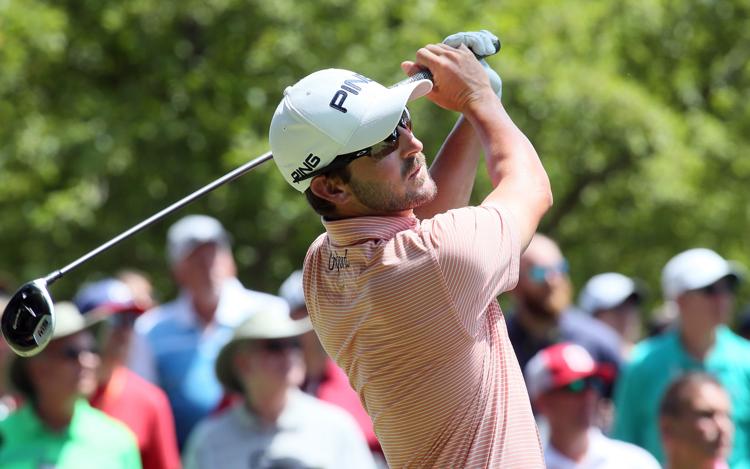 071419-jdc-ks-021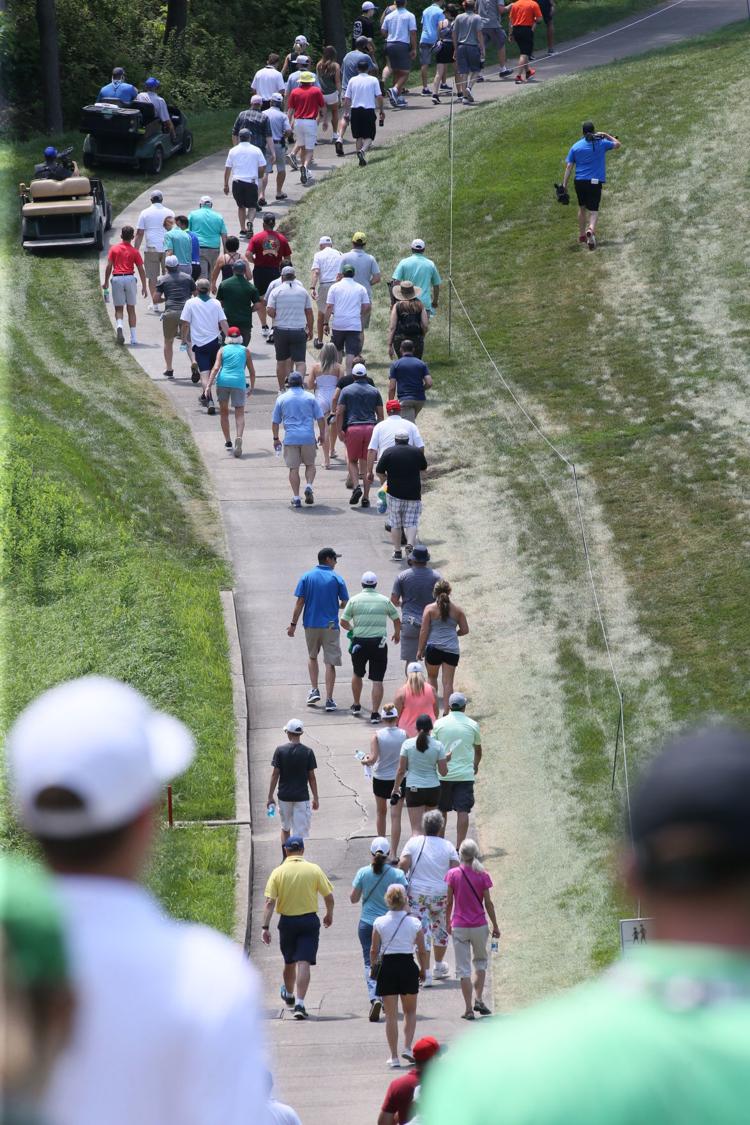 071419-jdc-ks-022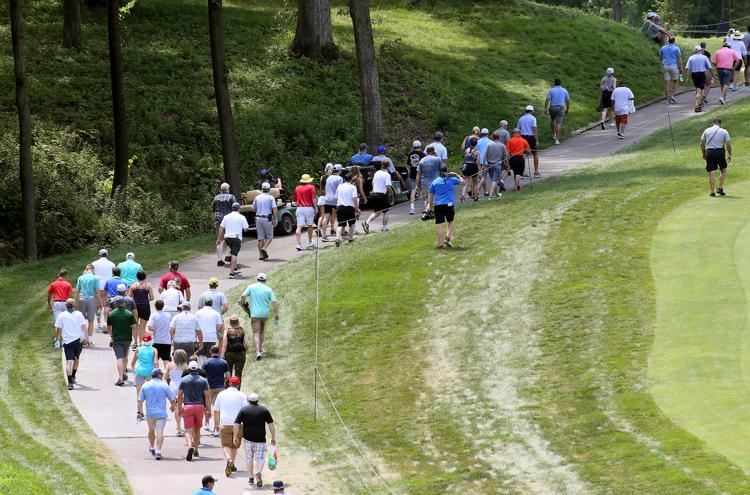 071419-jdc-ks-023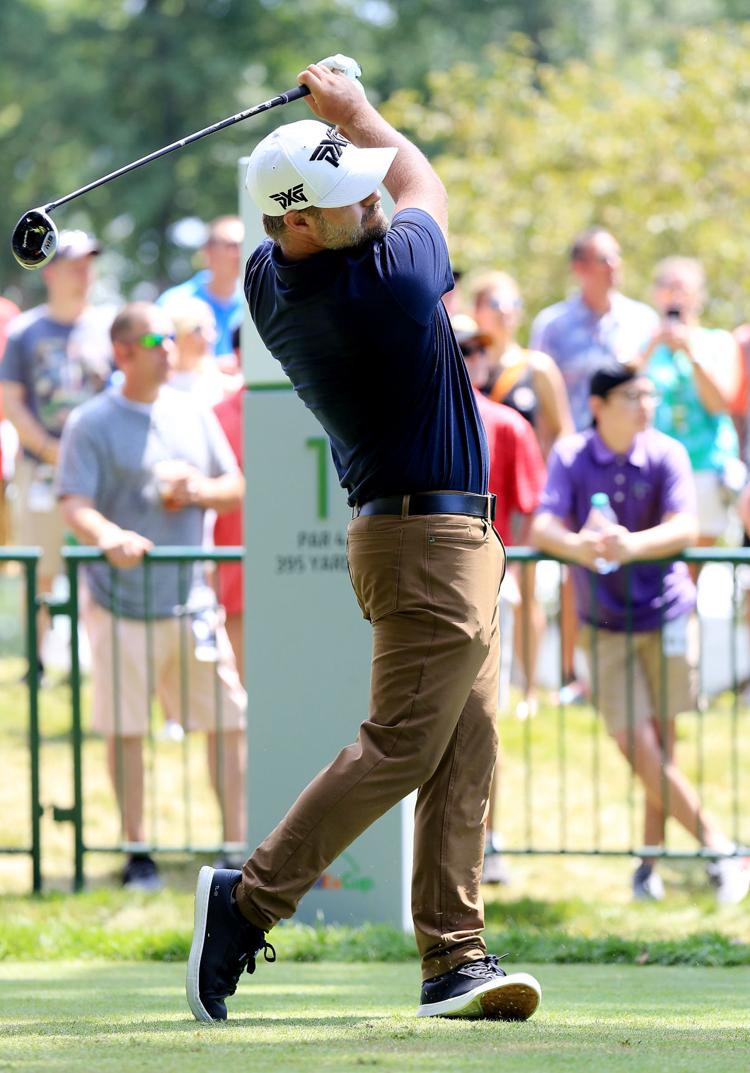 071419-jdc-ks-024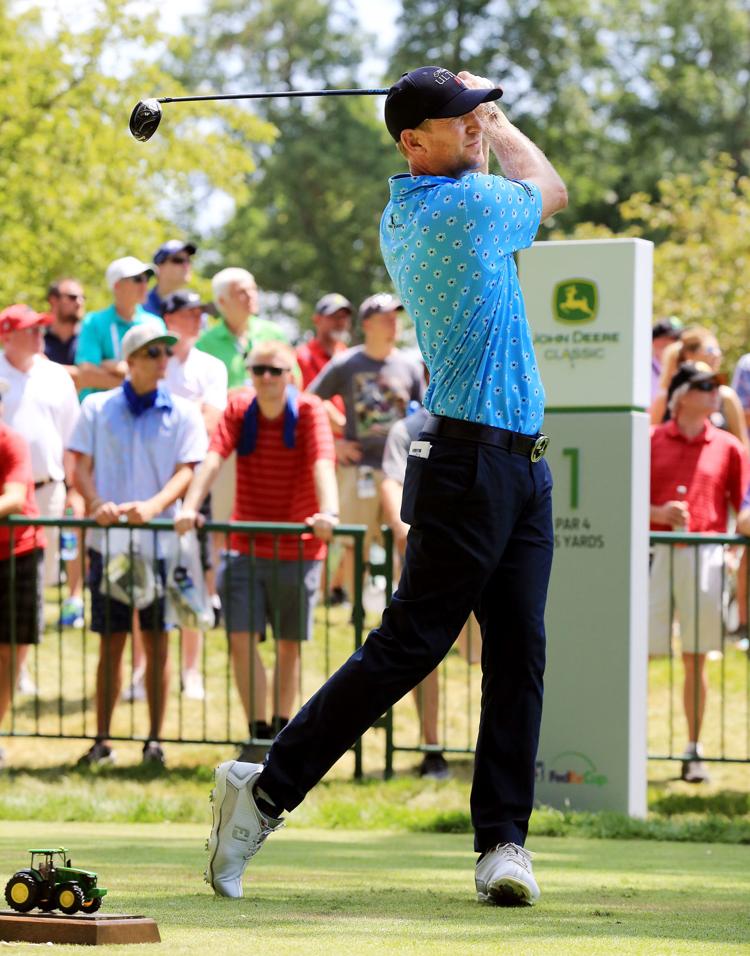 071419-jdc-ks-025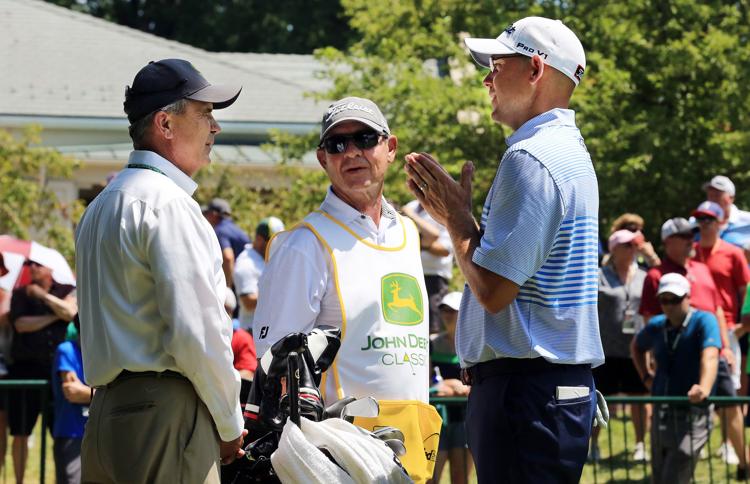 071419-jdc-ks-026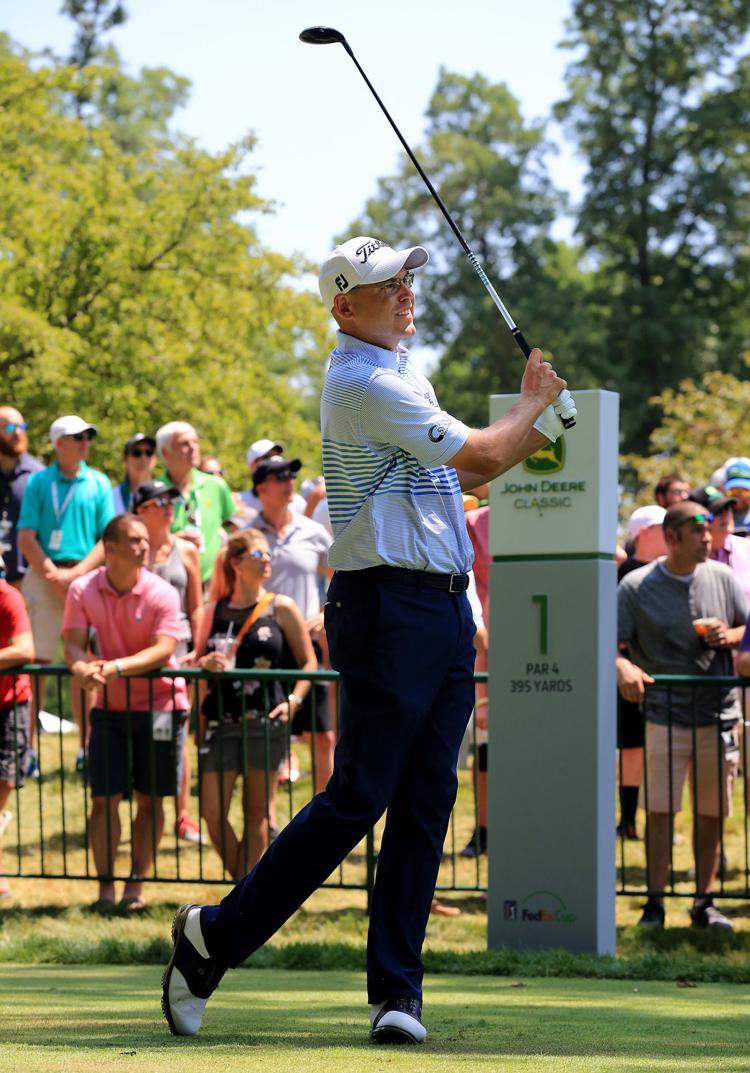 071419-jdc-ks-027
071419-jdc-ks-028
071419-jdc-ks-029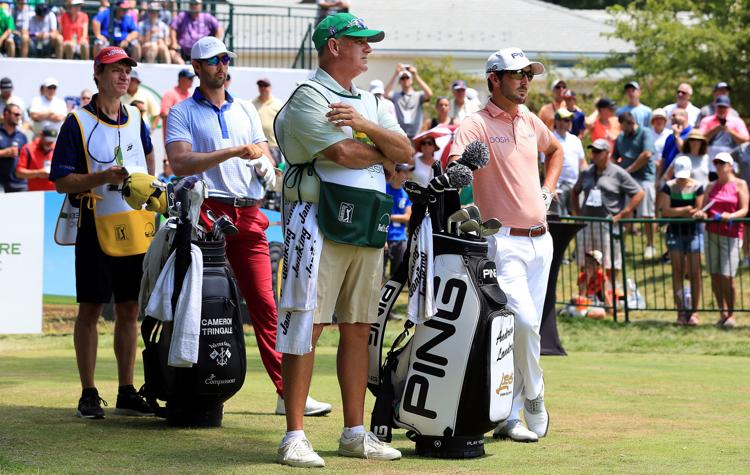 071419-tpc-js-001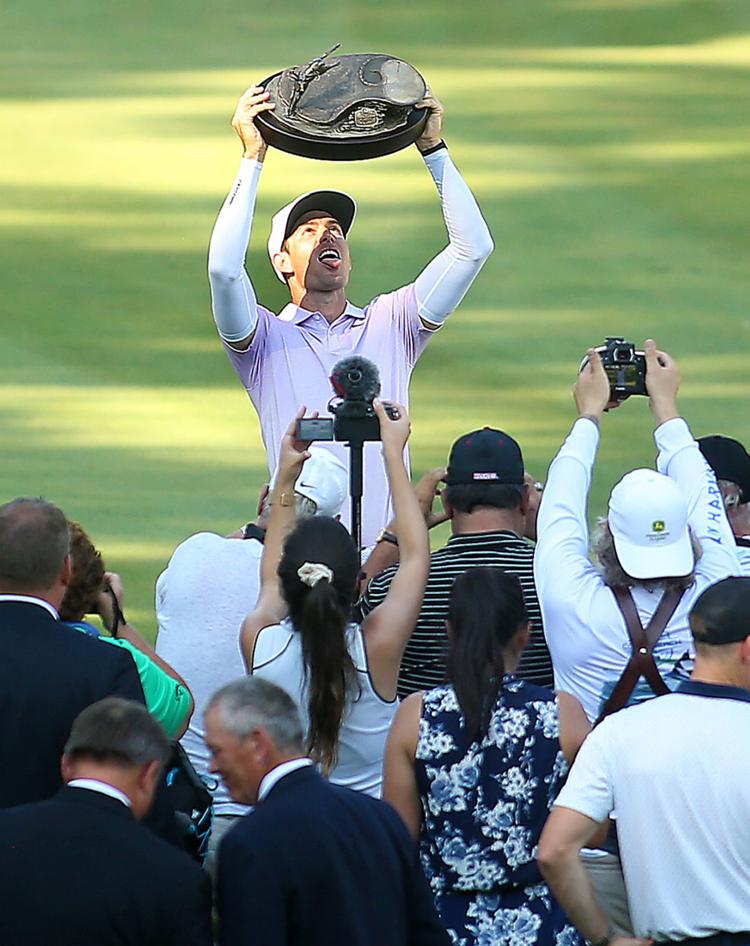 071419-tpc-js-002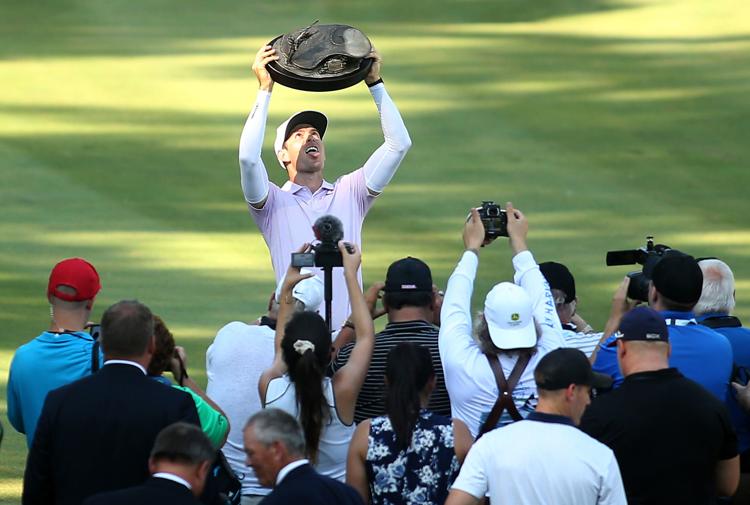 071419-tpc-js-003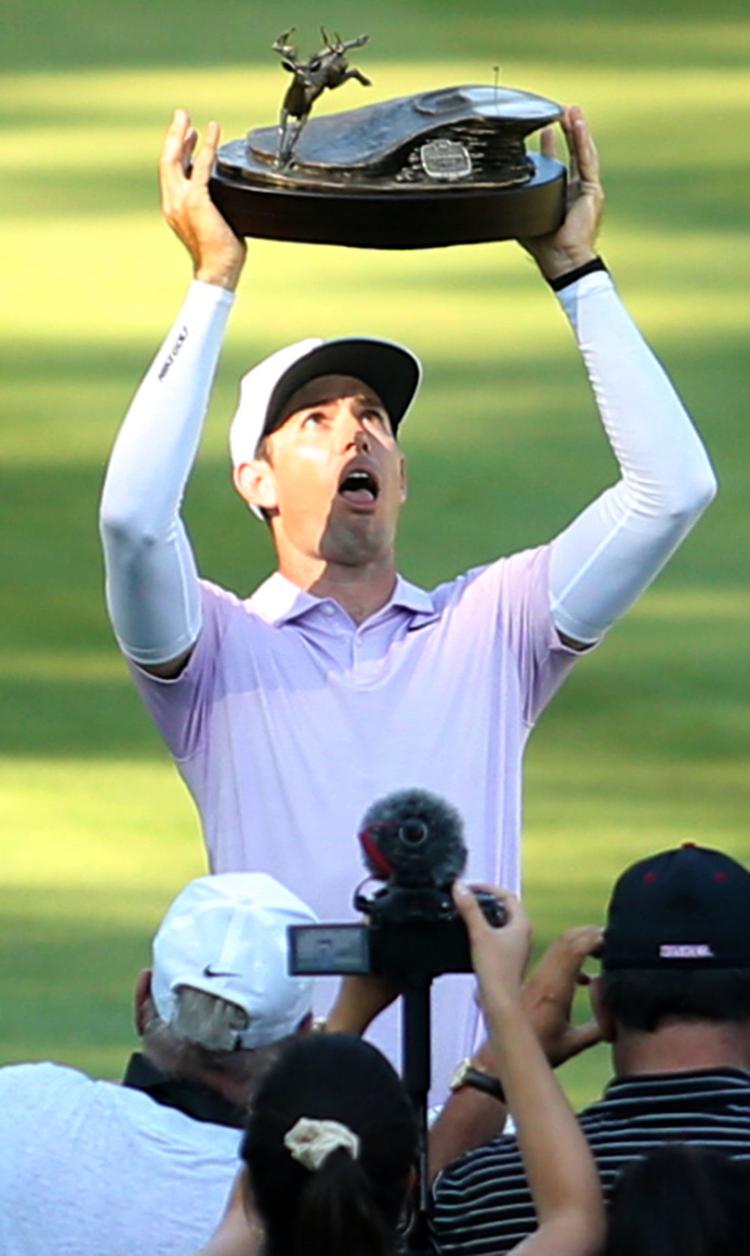 071419-tpc-js-004

071419-tpc-js-005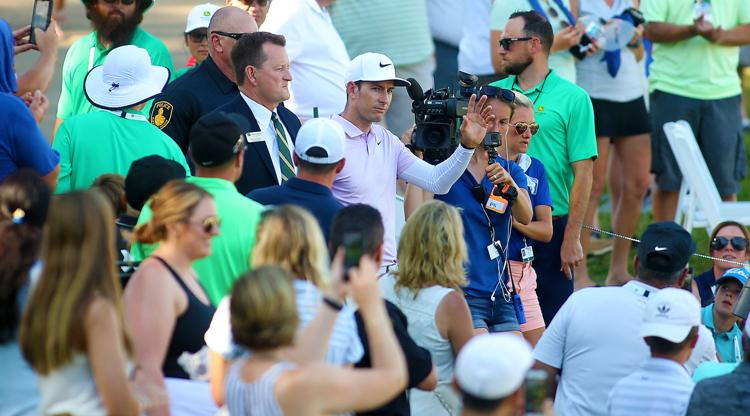 071419-tpc-js-006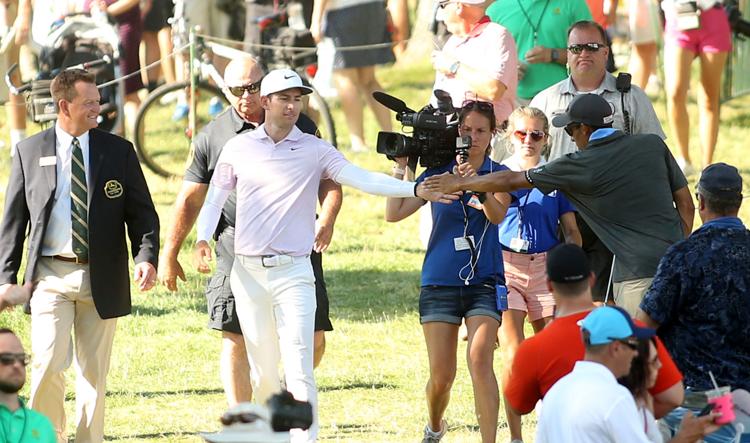 071419-tpc-js-007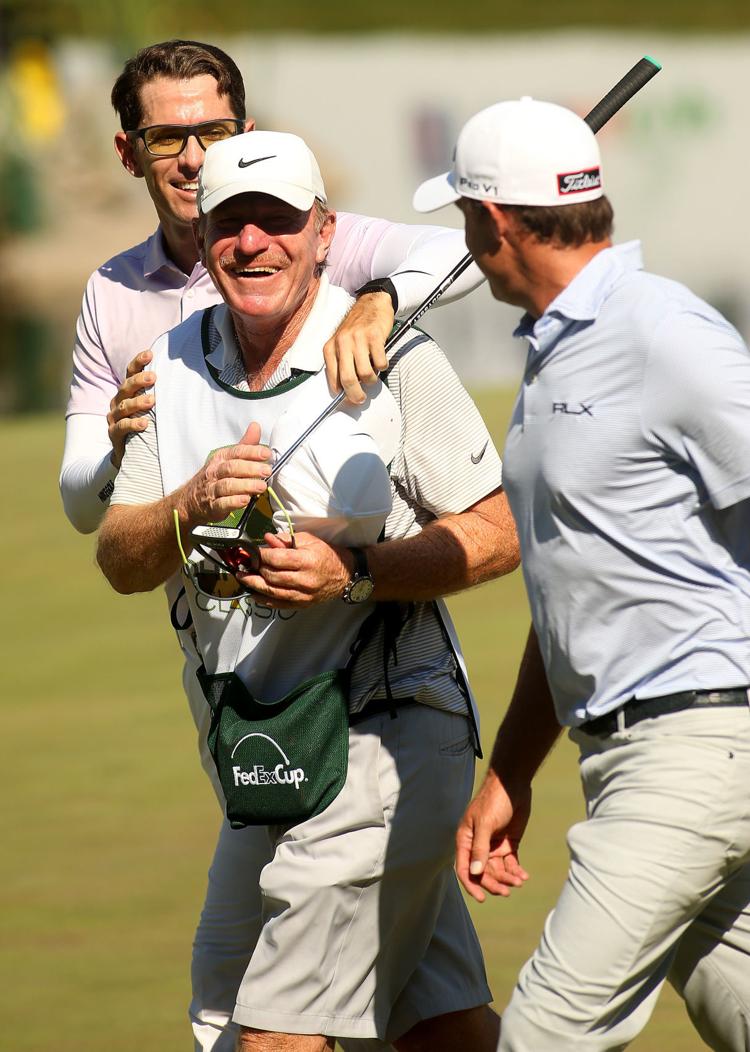 071419-tpc-js-008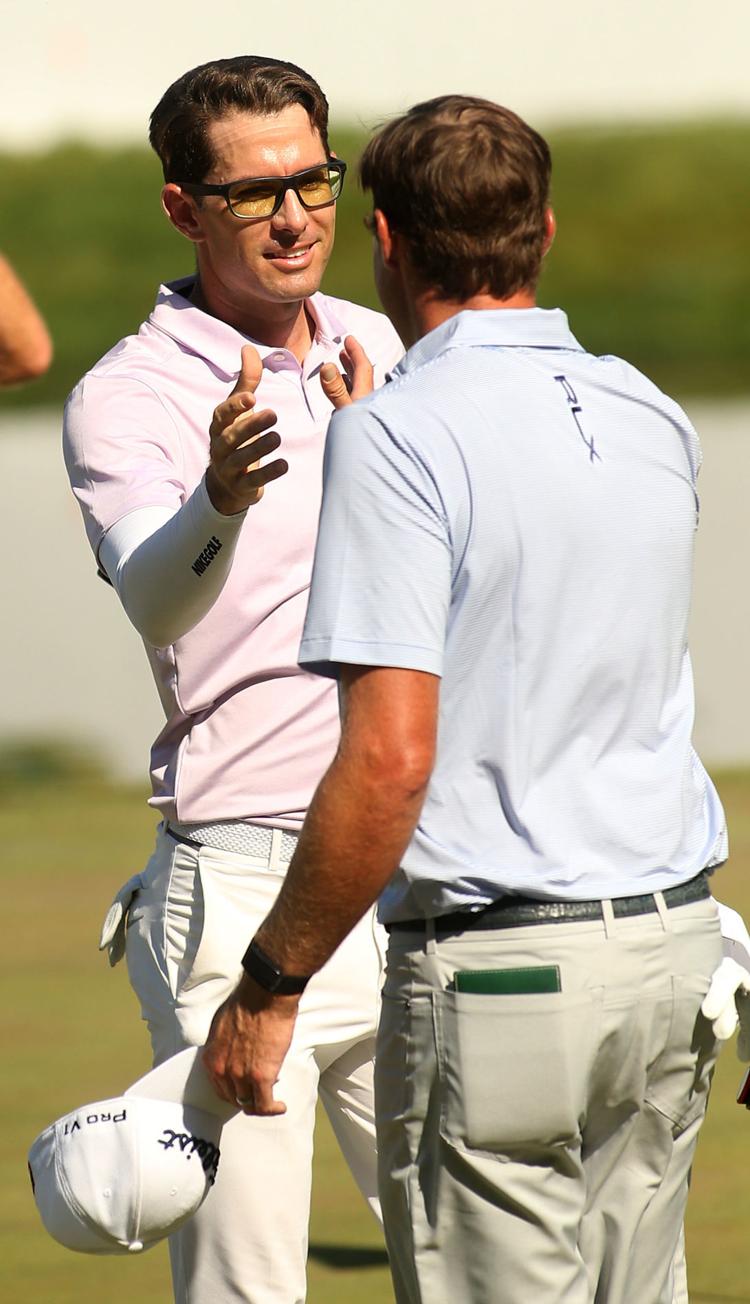 071419-tpc-js-009
071419-tpc-js-010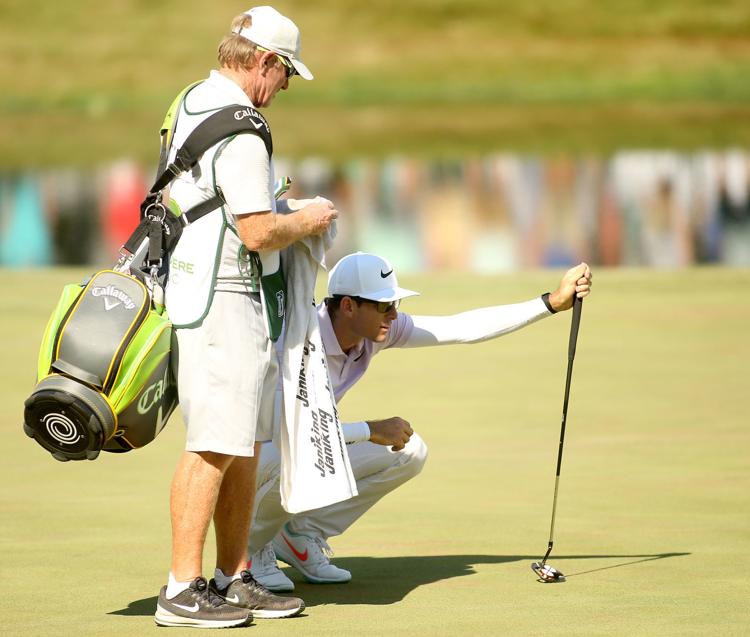 071419-tpc-js-011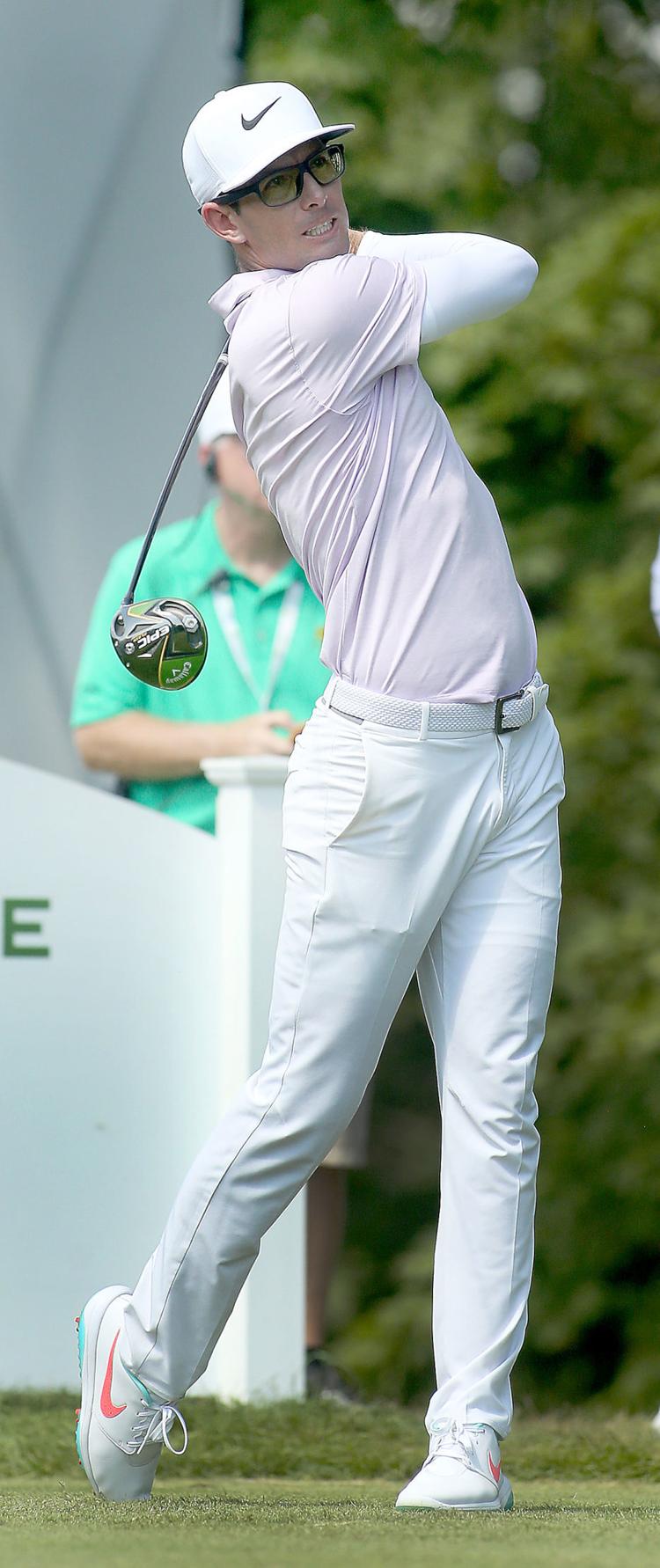 071419-tpc-js-012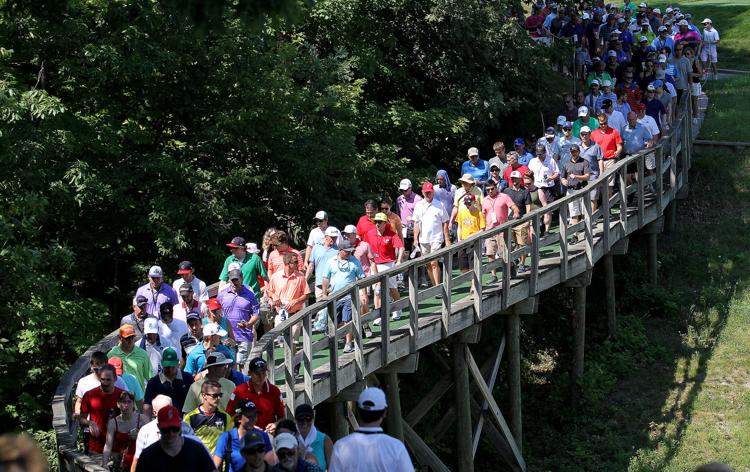 071419-tpc-js-013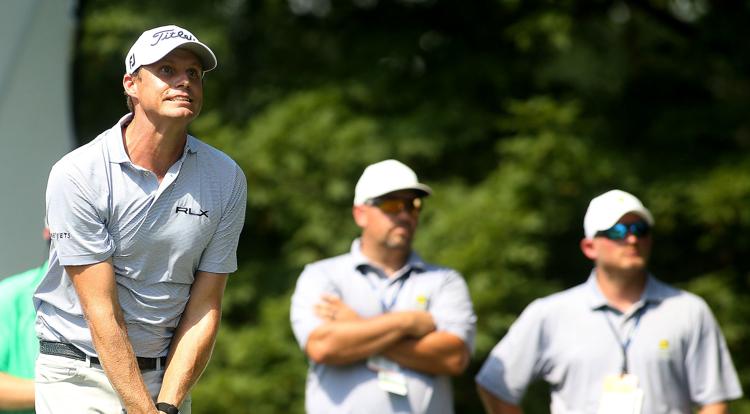 071419-tpc-js-014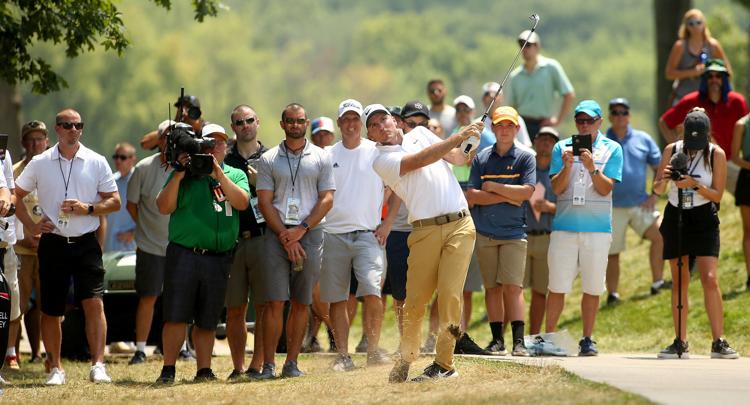 071419-tpc-js-015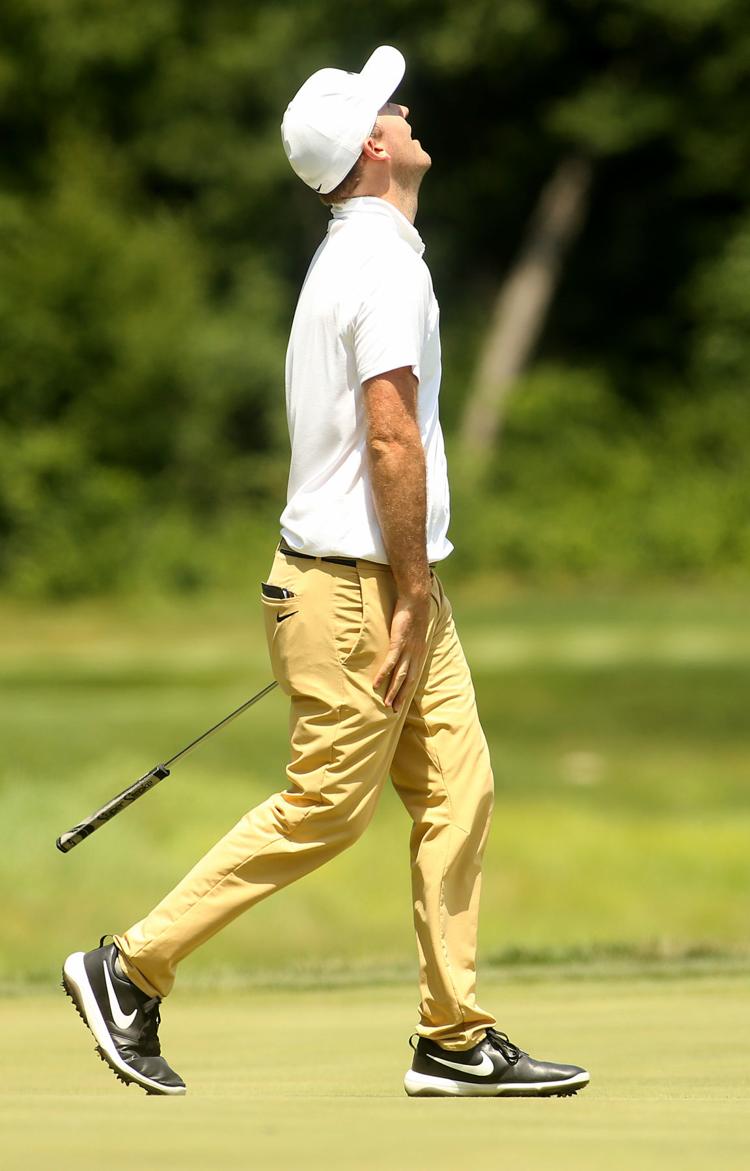 071419-tpc-js-016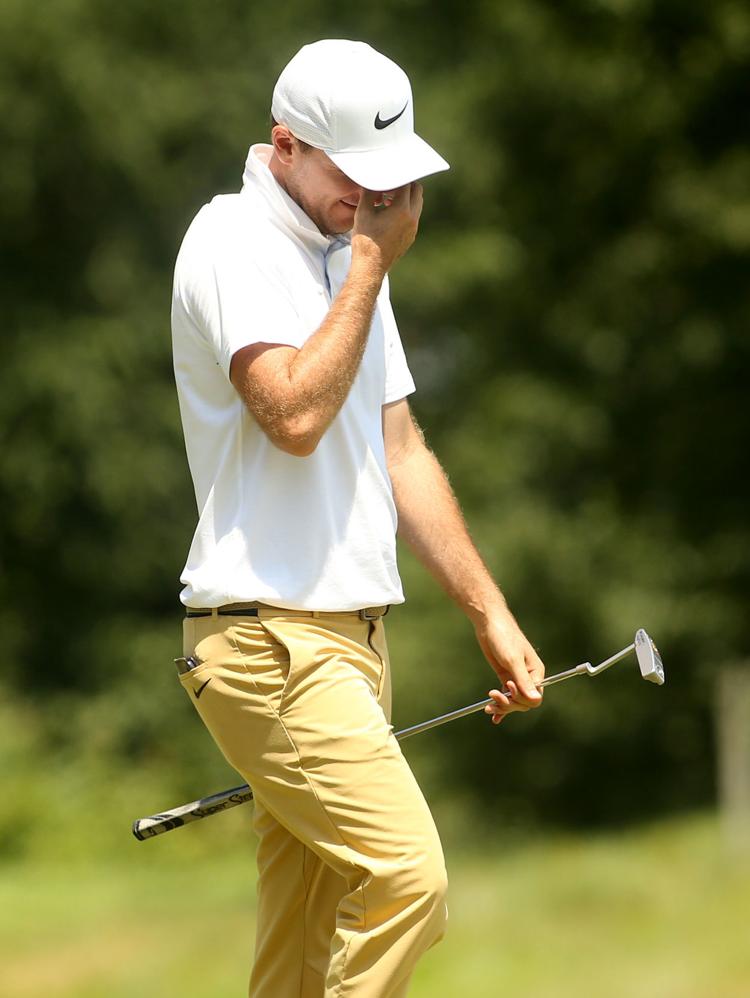 071419-tpc-js-017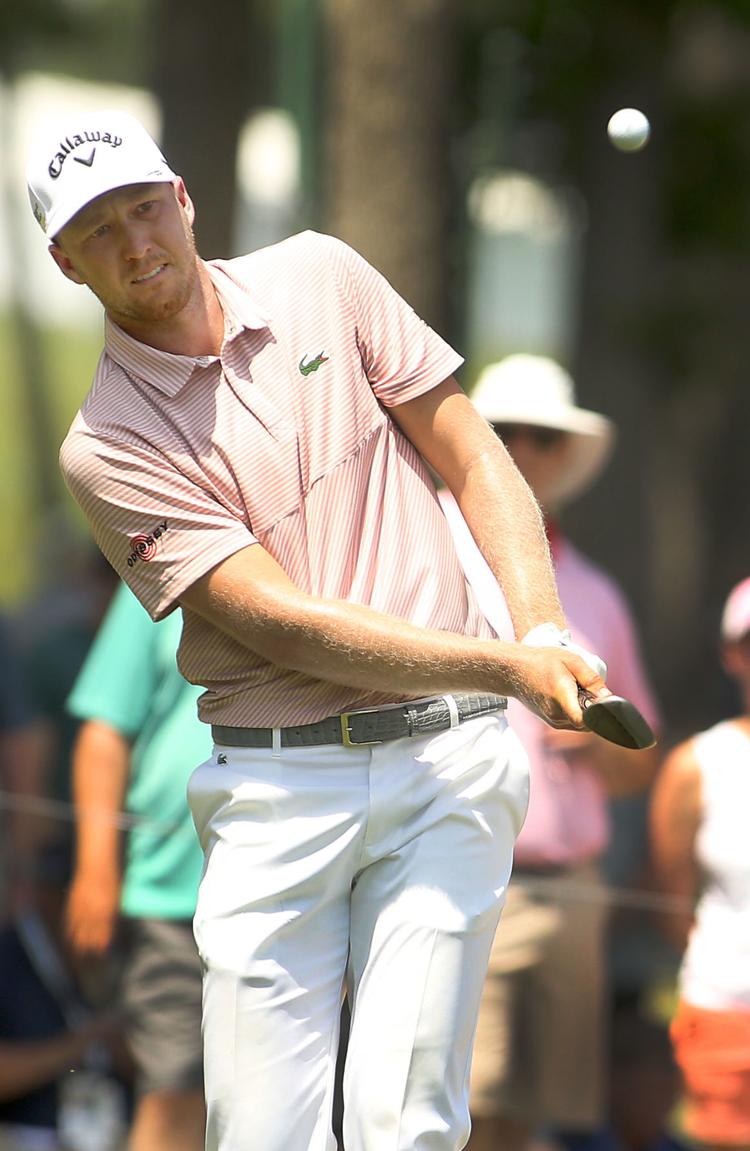 071419-tpc-js-018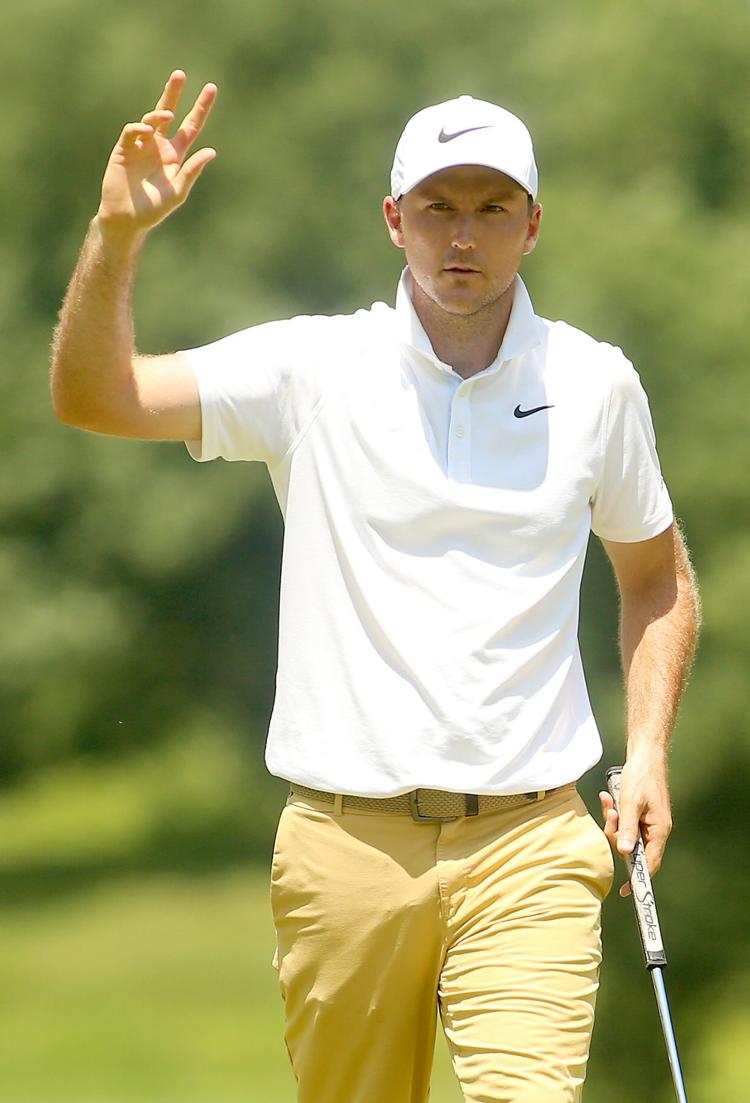 071419-tpc-js-019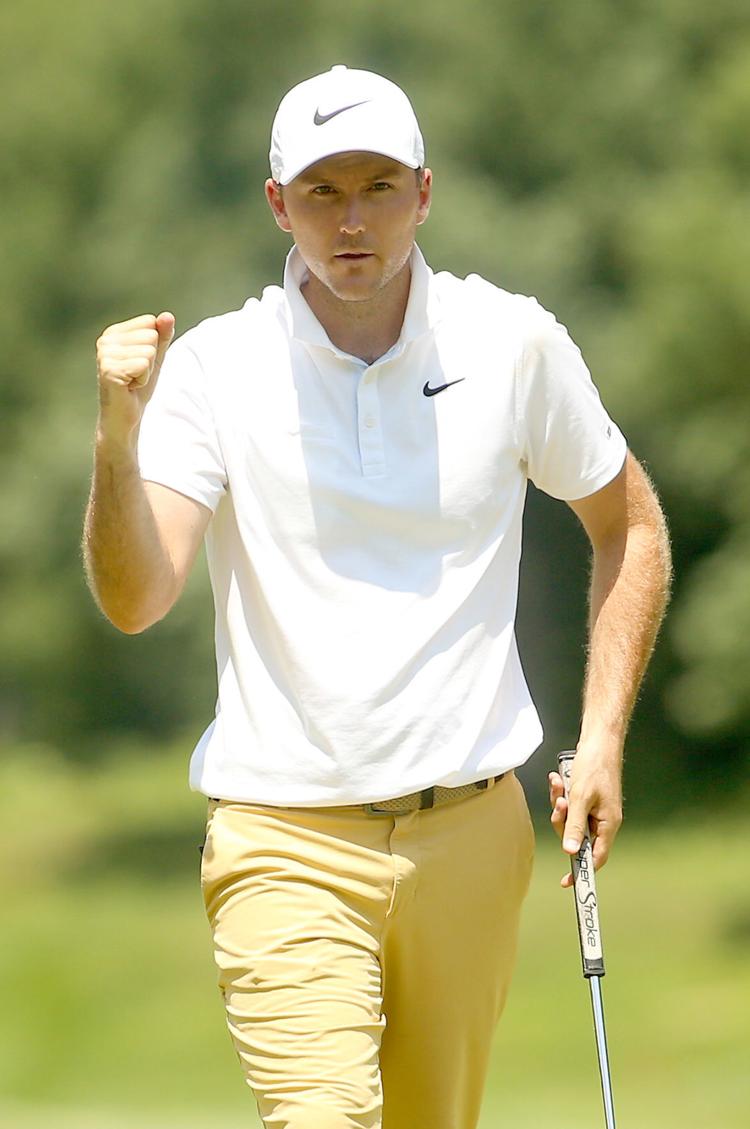 071419-jdc-mm-001a.jpg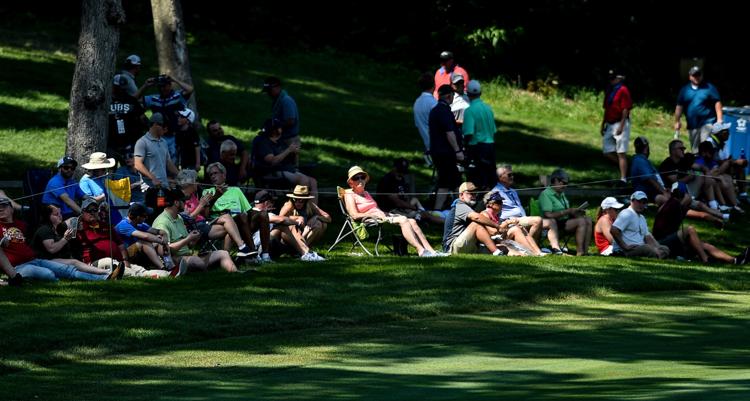 071419-jdc-mm-005a.jpg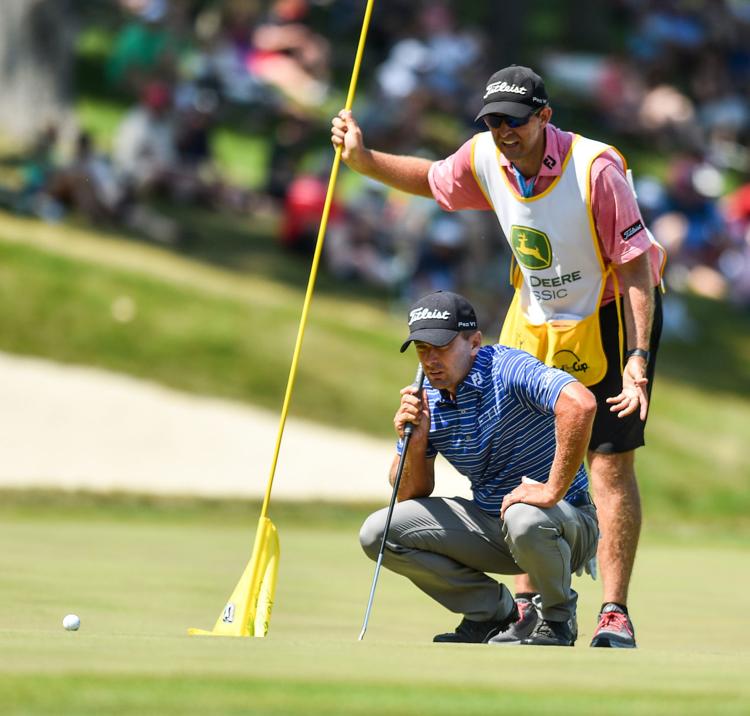 071419-jdc-mm-007a.jpg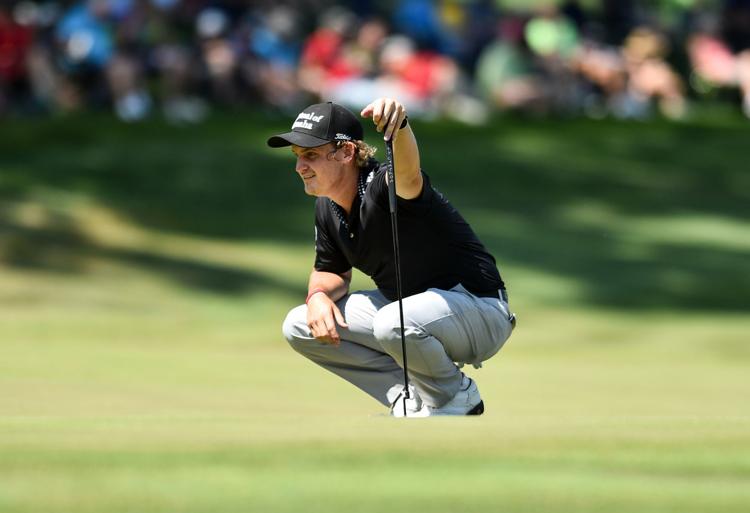 071419-jdc-mm-010a.jpg
071419-jdc-mm-011a.jpg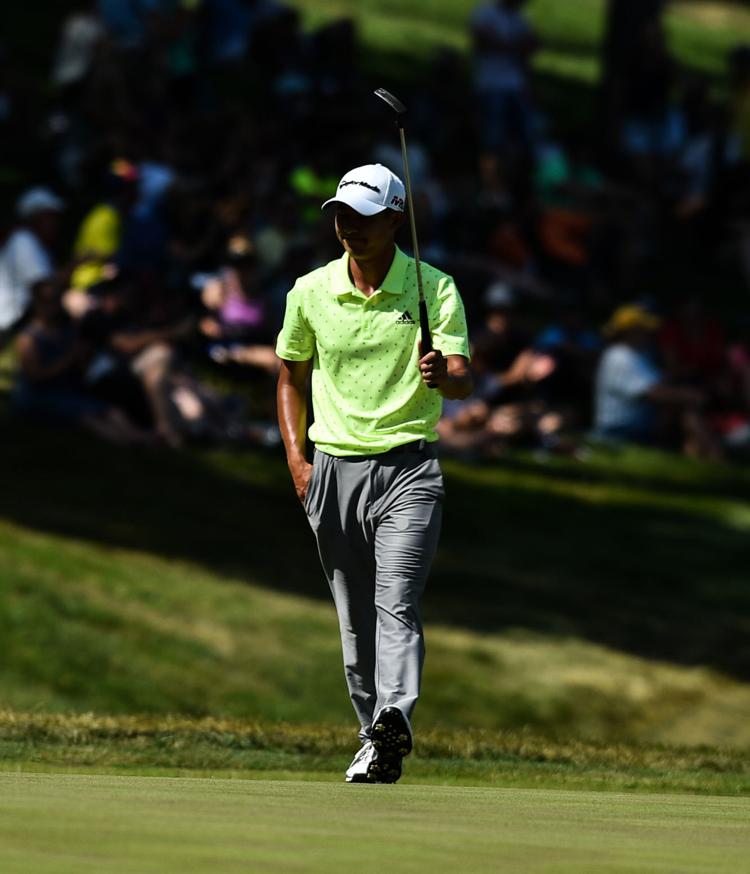 071419-jdc-mm-012a.jpg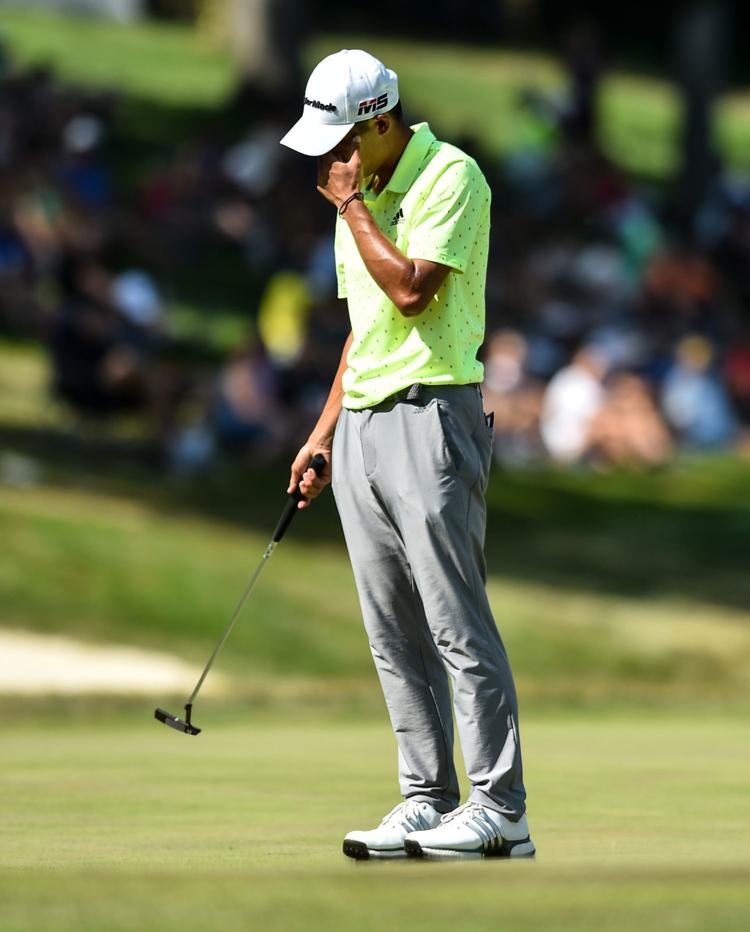 071419-jdc-mm-015a.jpg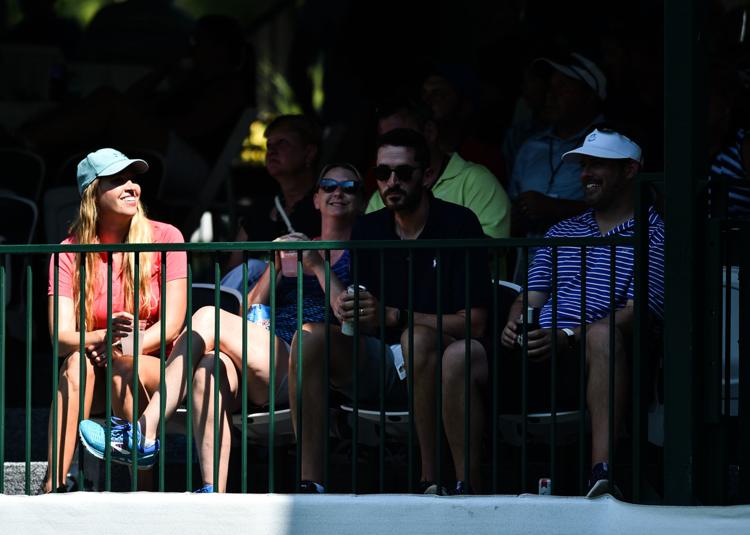 071419-jdc-mm-016a.jpg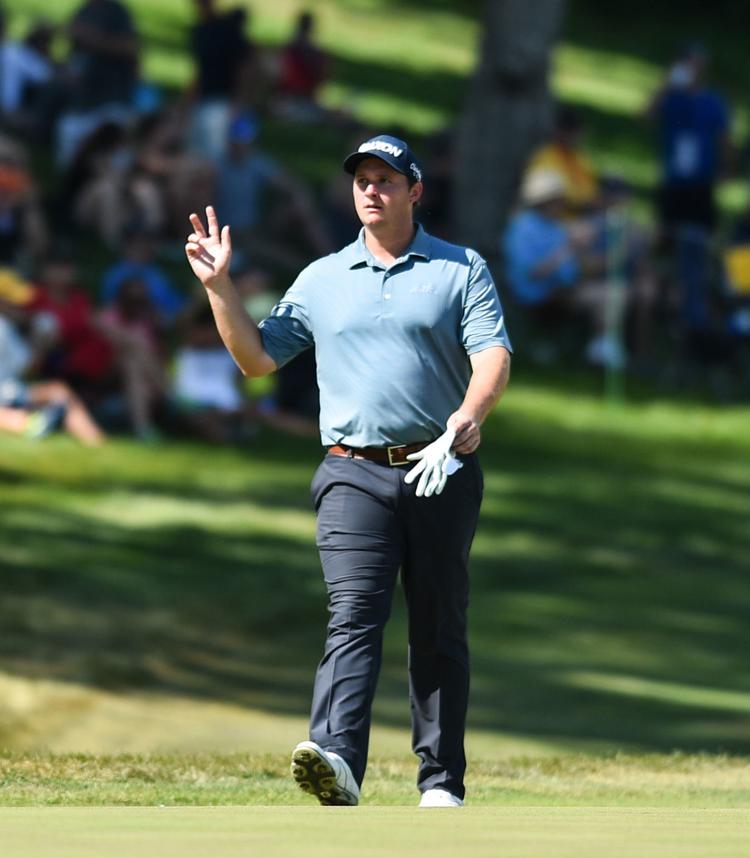 071419-jdc-mm-017a.jpg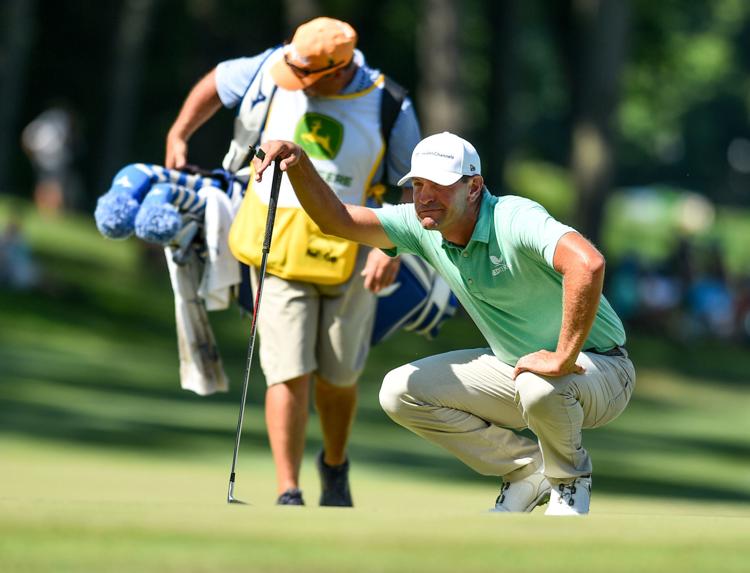 071419-jdc-mm-018a.jpg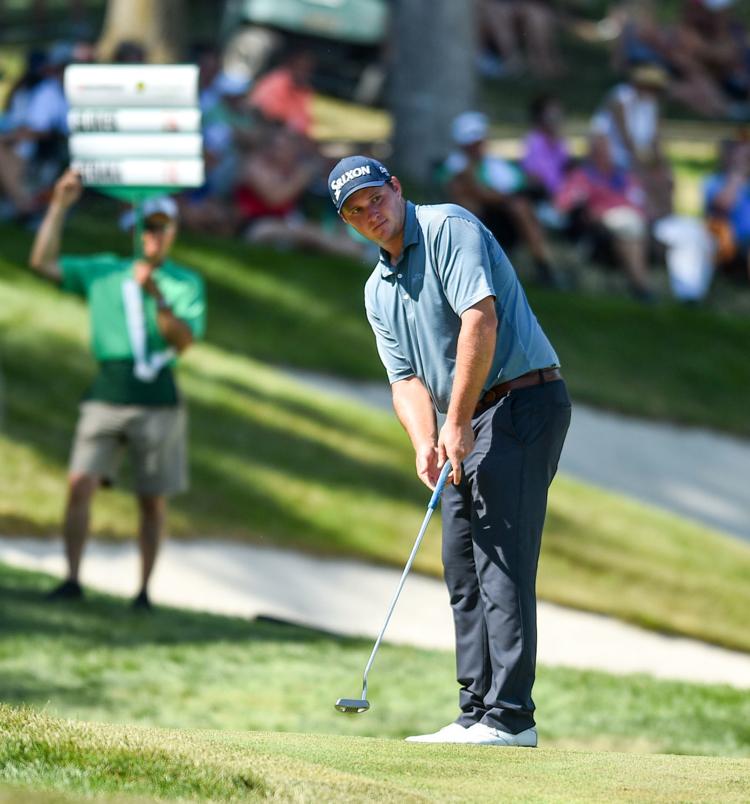 071419-jdc-mm-019a.jpg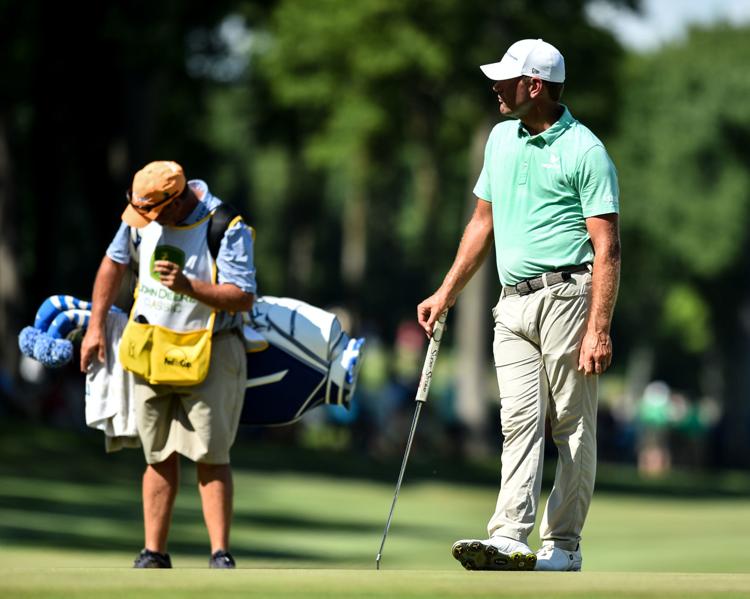 071419-jdc-mm-020a.jpg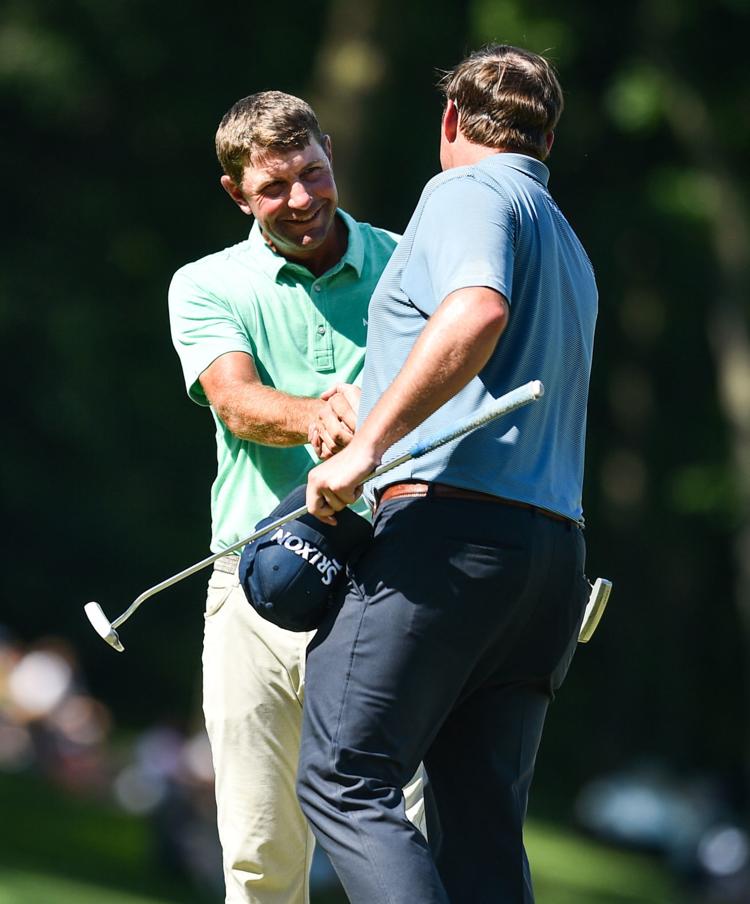 071419-jdc-mm-021a.jpg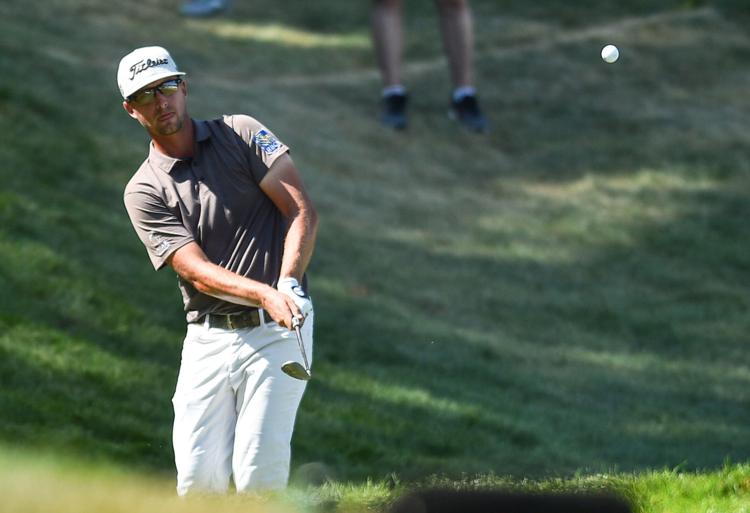 071419-jdc-mm-022a.jpg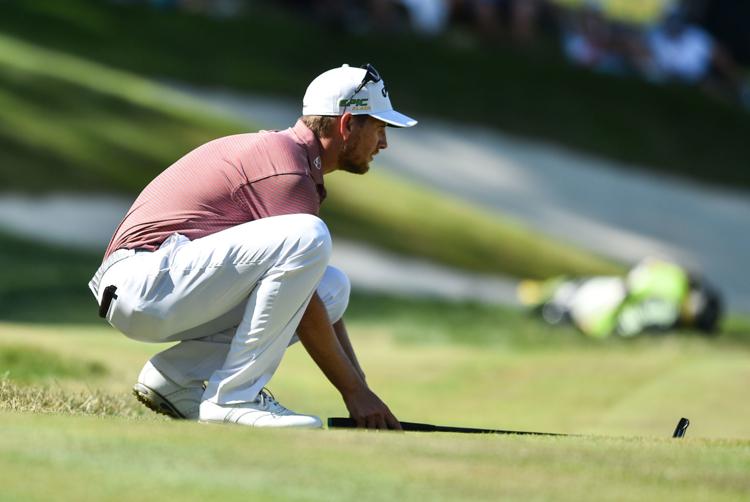 071419-jdc-mm-023a.jpg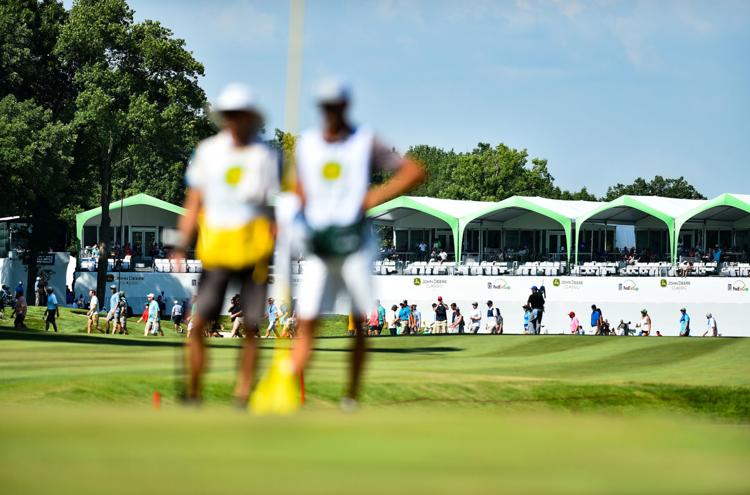 071419-jdc-mm-024a.jpg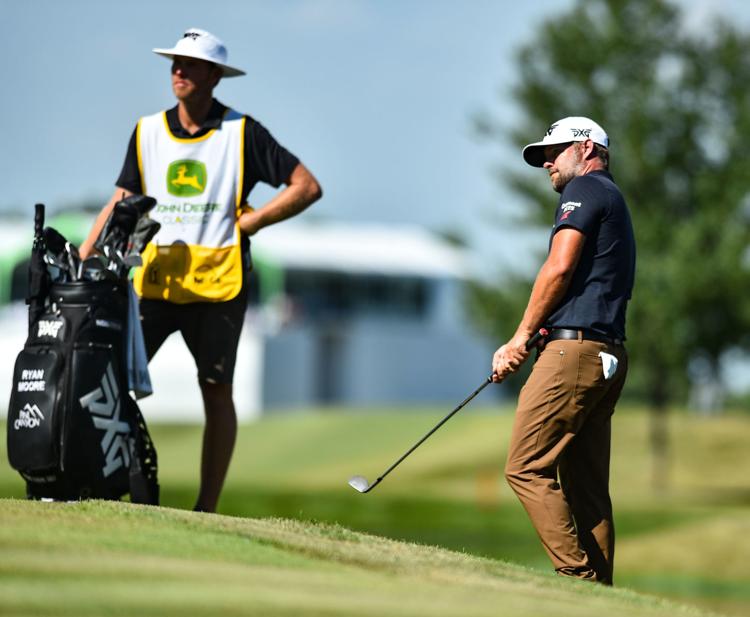 071419-jdc-mm-027a.jpg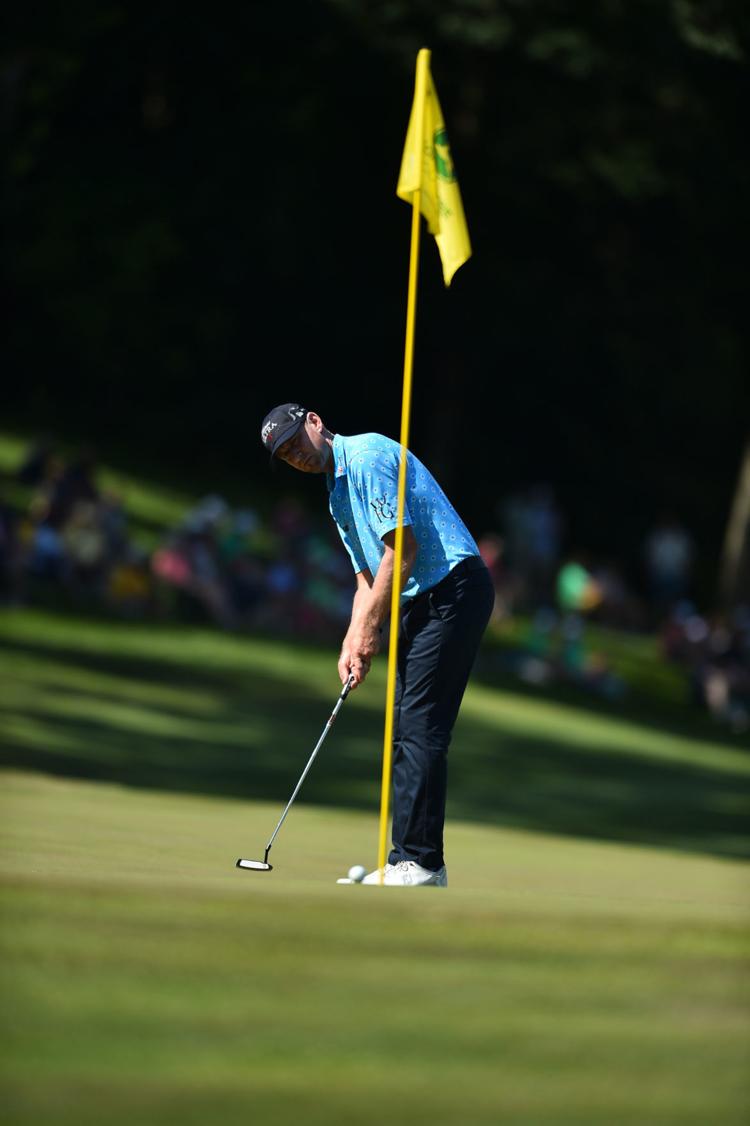 071419-jdc-mm-028a.jpg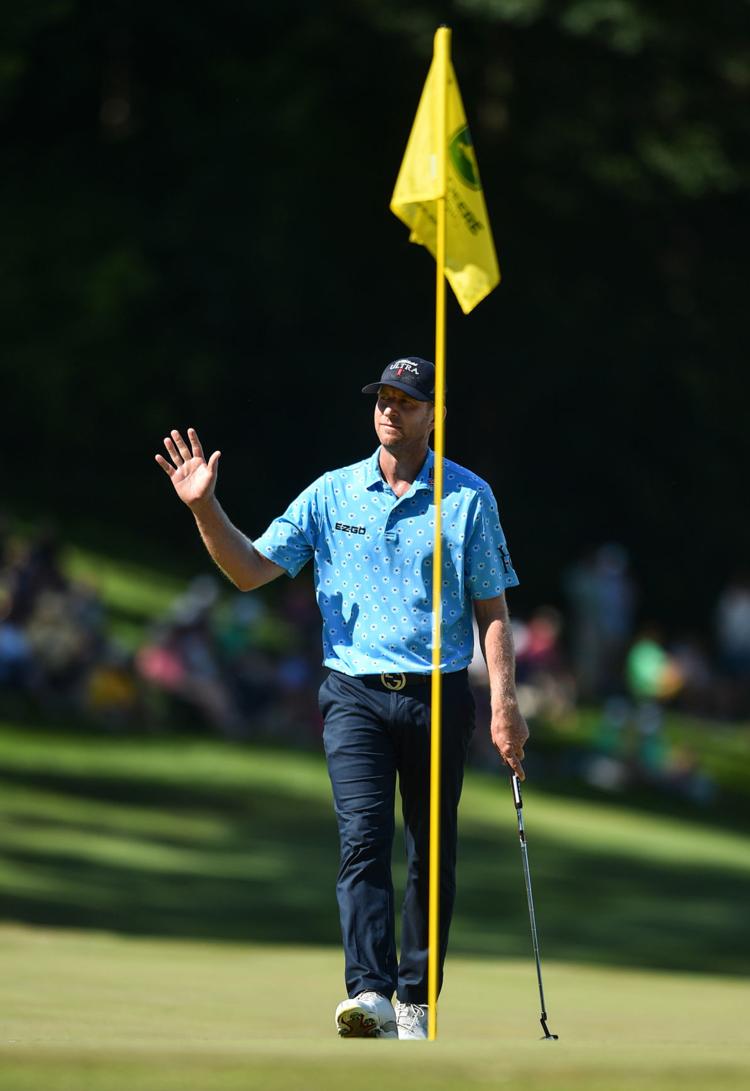 071419-jdc-mm-031a.jpg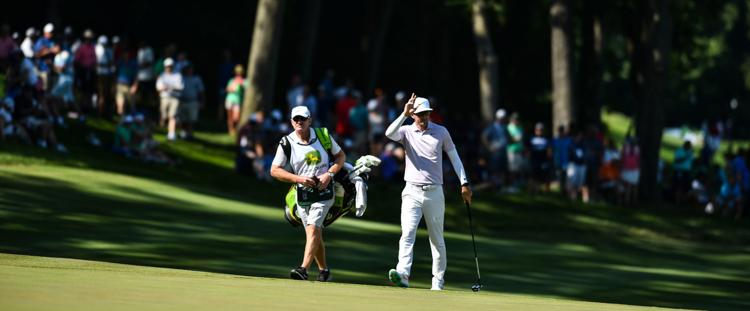 071419-jdc-mm-036a.jpg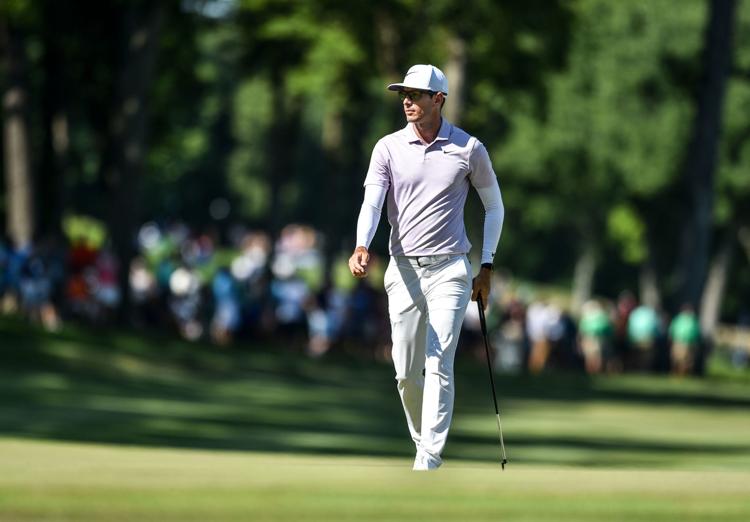 071419-jdc-mm-040a.jpg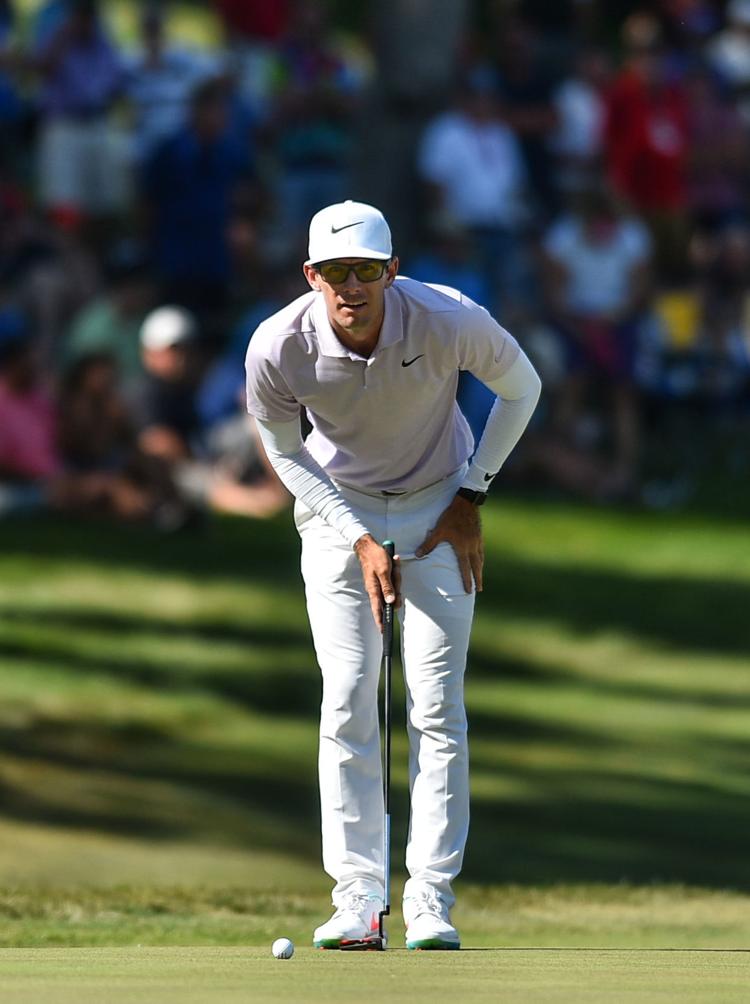 071419-jdc-mm-044a.jpg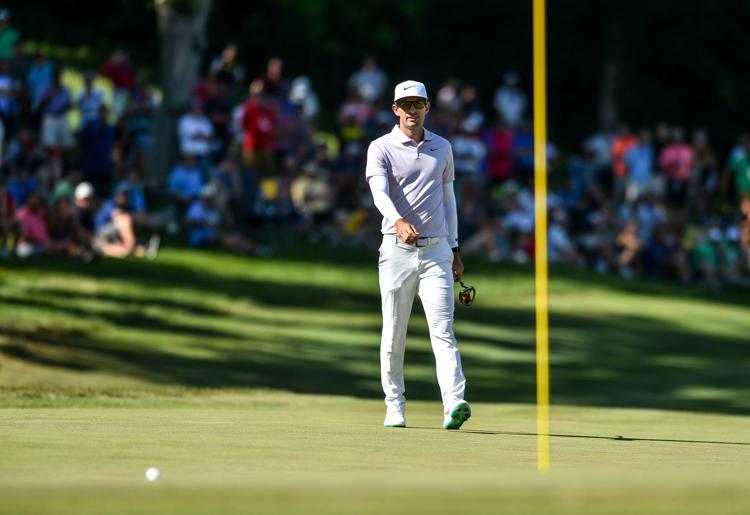 071419-jdc-mm-050a.jpg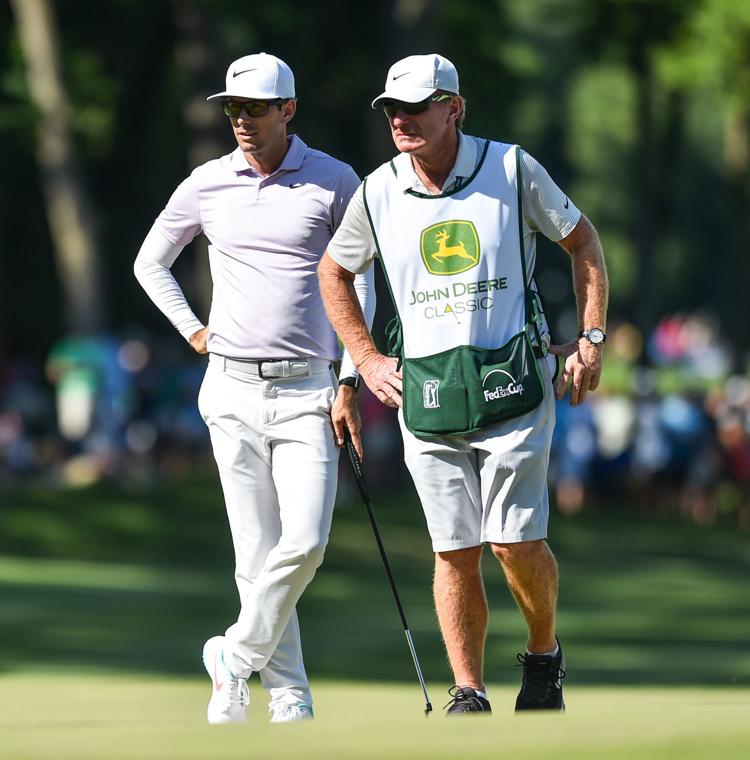 071419-jdc-mm-052a.jpg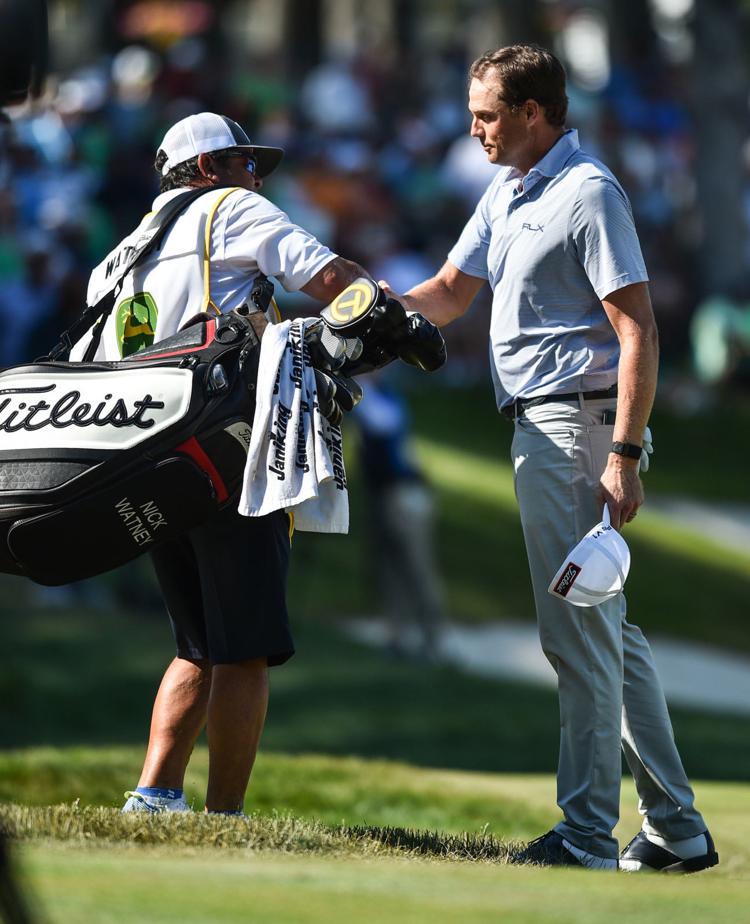 071419-jdc-mm-053a.jpg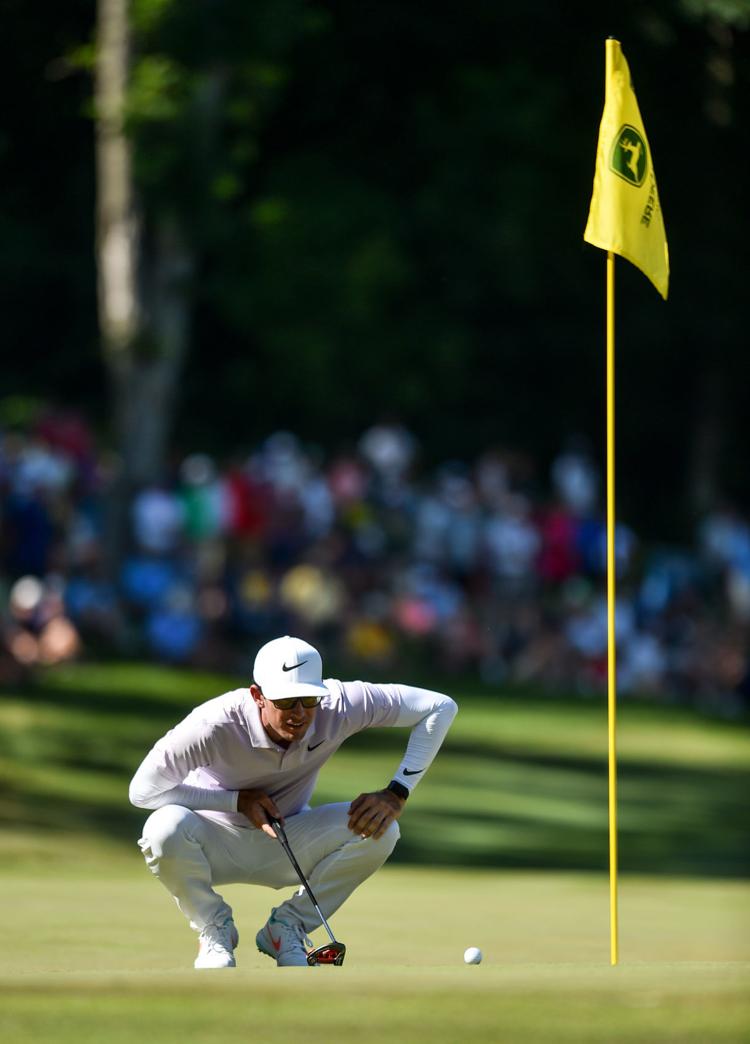 071419-jdc-mm-054a.jpg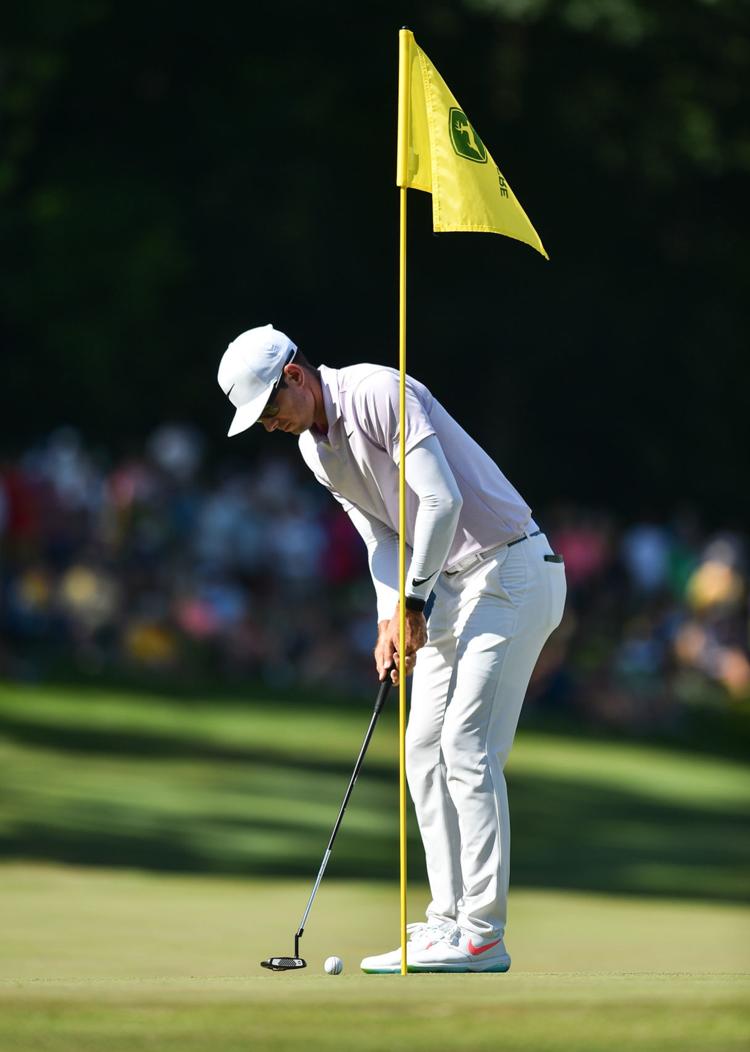 071419-jdc-mm-056a.jpg
071419-jdc-mm-062a.jpg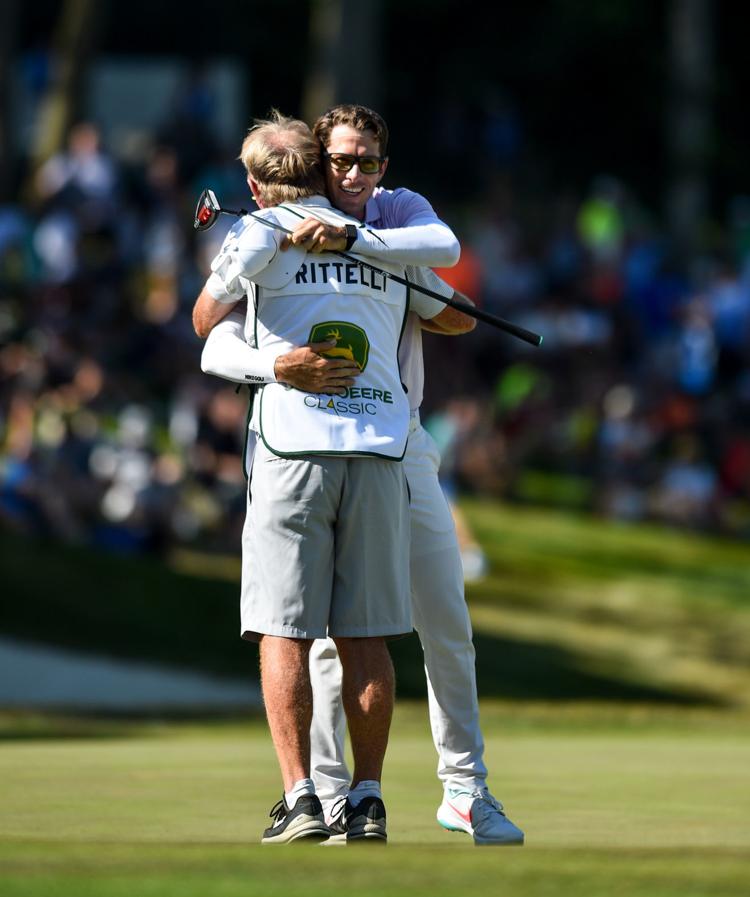 071419-jdc-mm-068a.jpg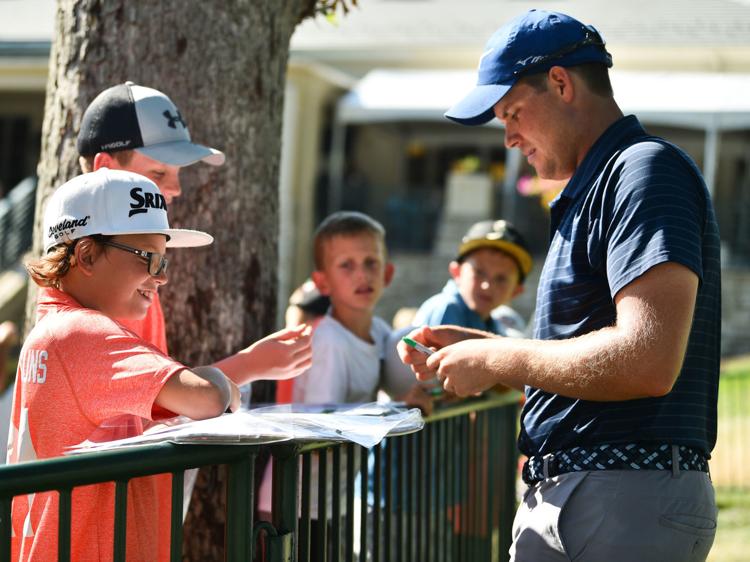 071419-jdc-mm-071a.jpg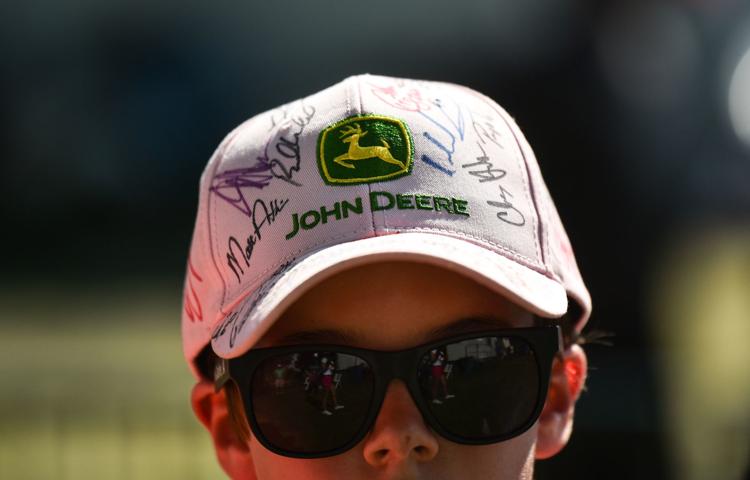 071419-jdc-mm-074a.jpg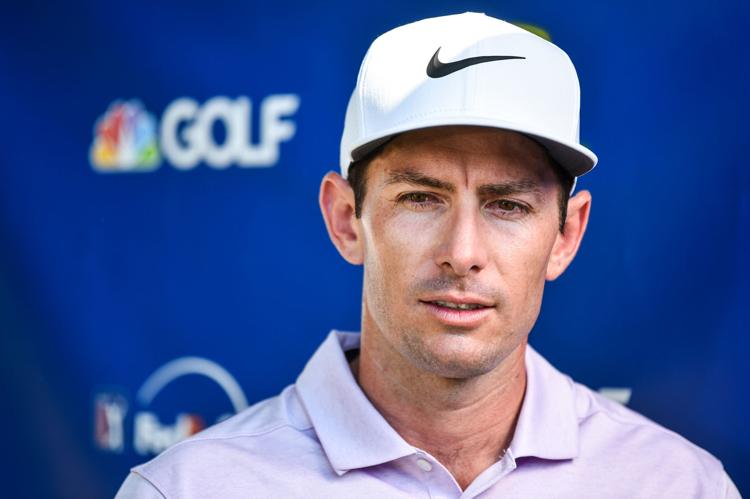 071419-jdc-mm-076a.jpg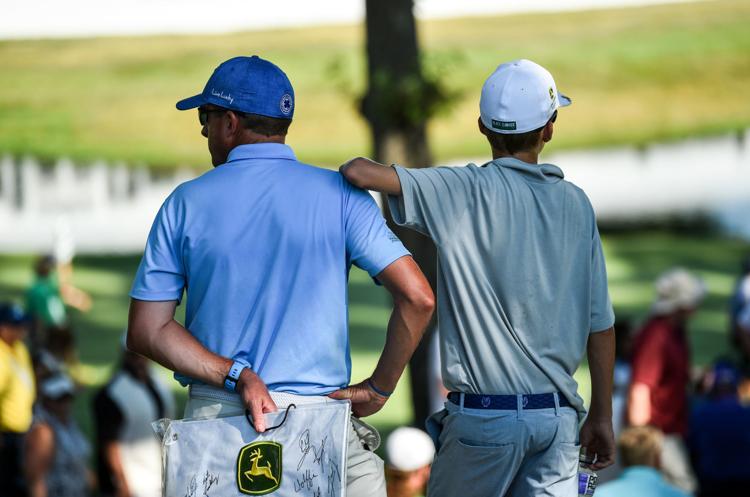 071419-jdc-mm-078a.jpg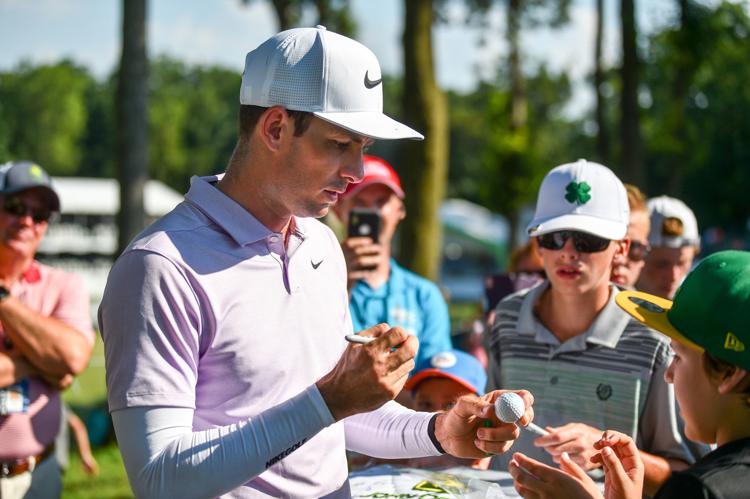 071419-jdc-mm-087a.jpg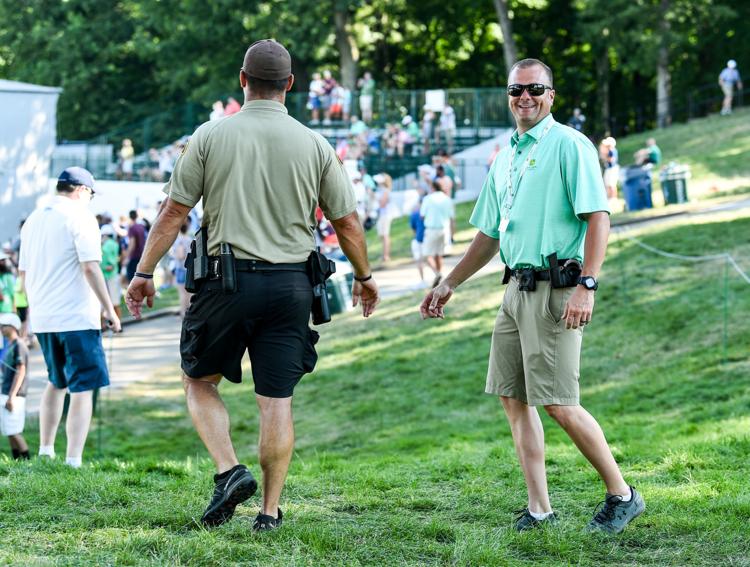 071419-jdc-mm-096a.jpg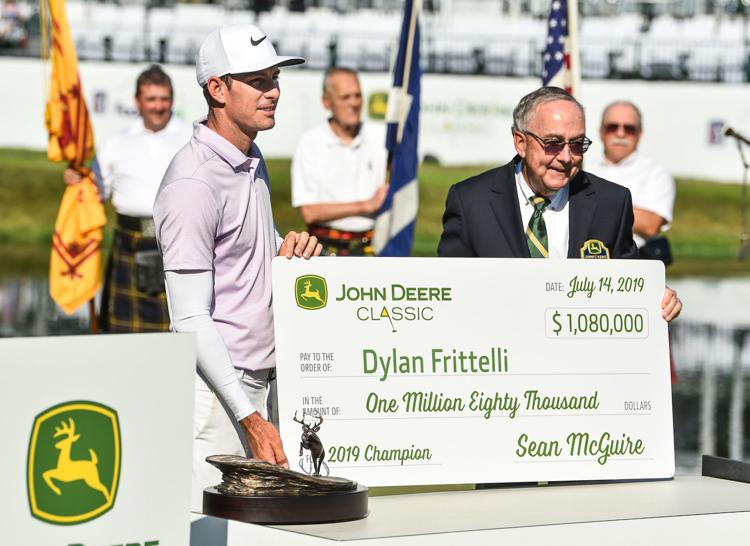 071419-jdc-mm-101a.jpg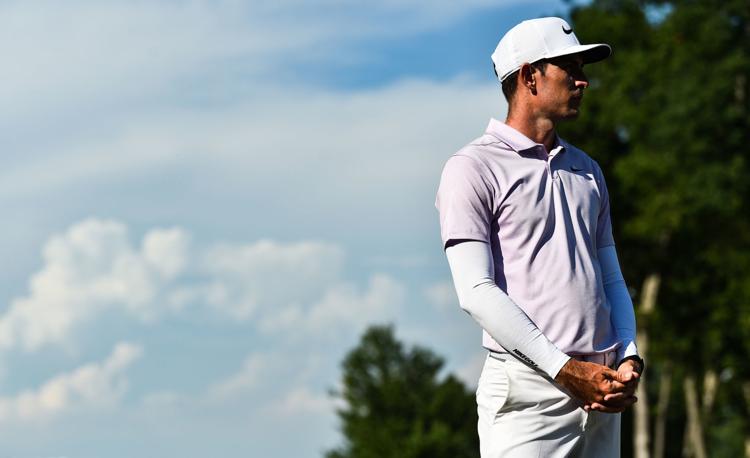 071419-jdc-mm-116a.jpg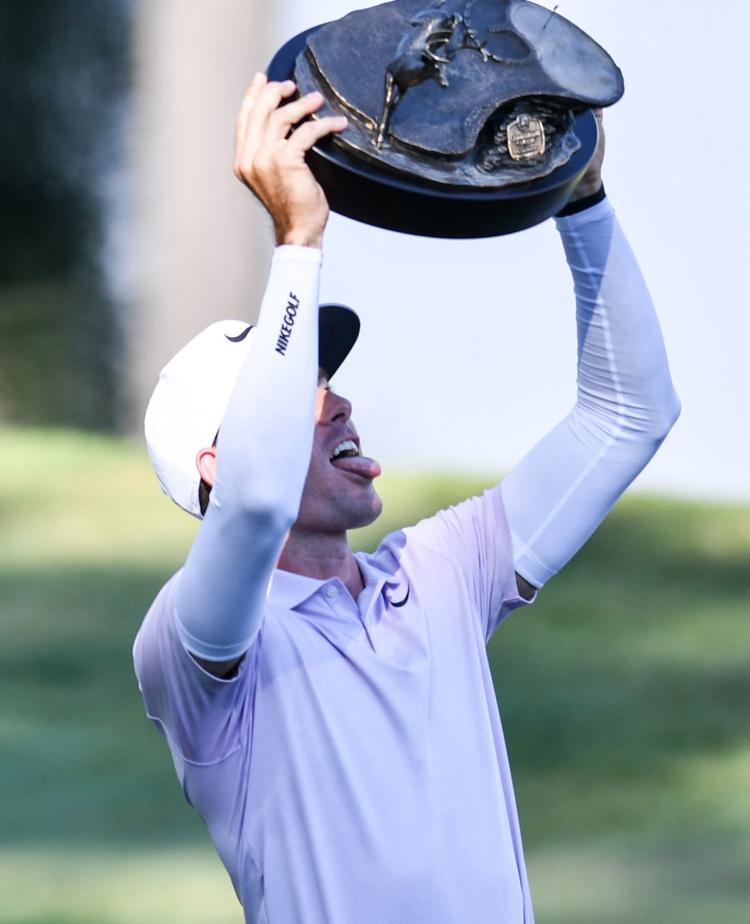 071419-jdc-mm-119a.jpg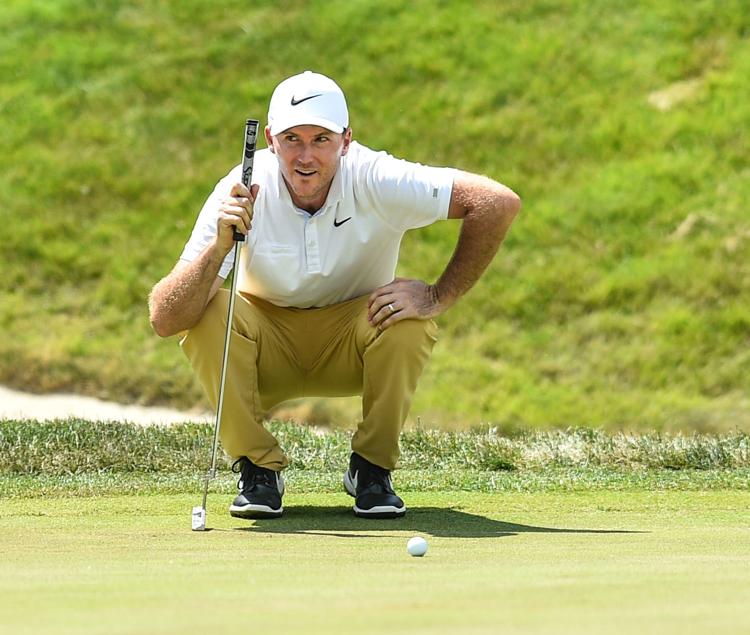 071419-jdc-mm-120a.jpg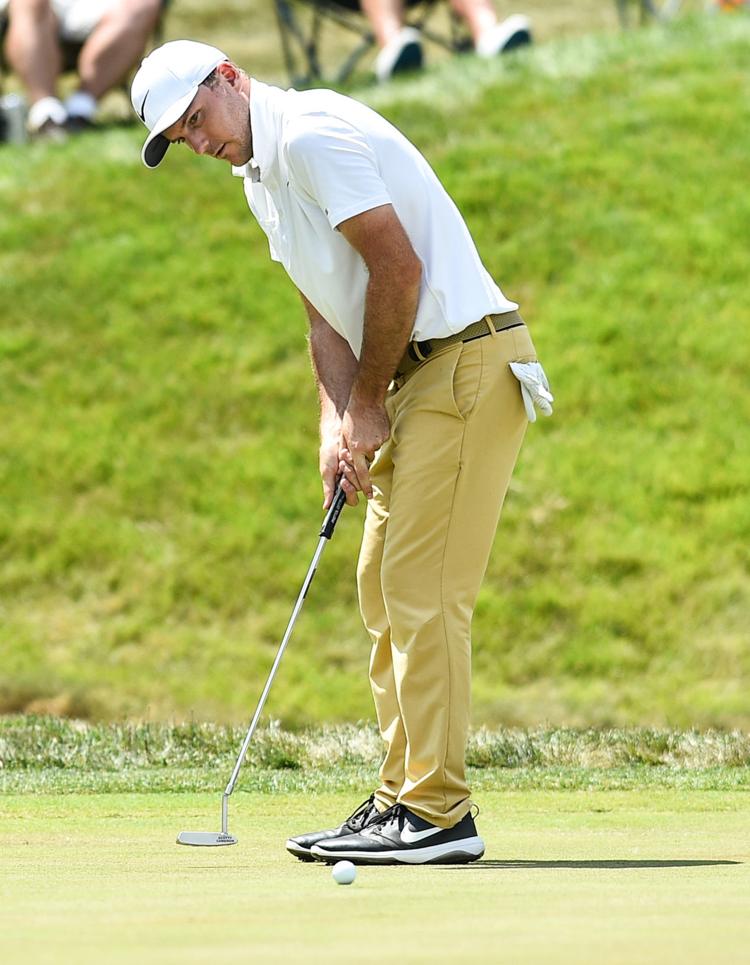 071419-jdc-mm-121a.jpg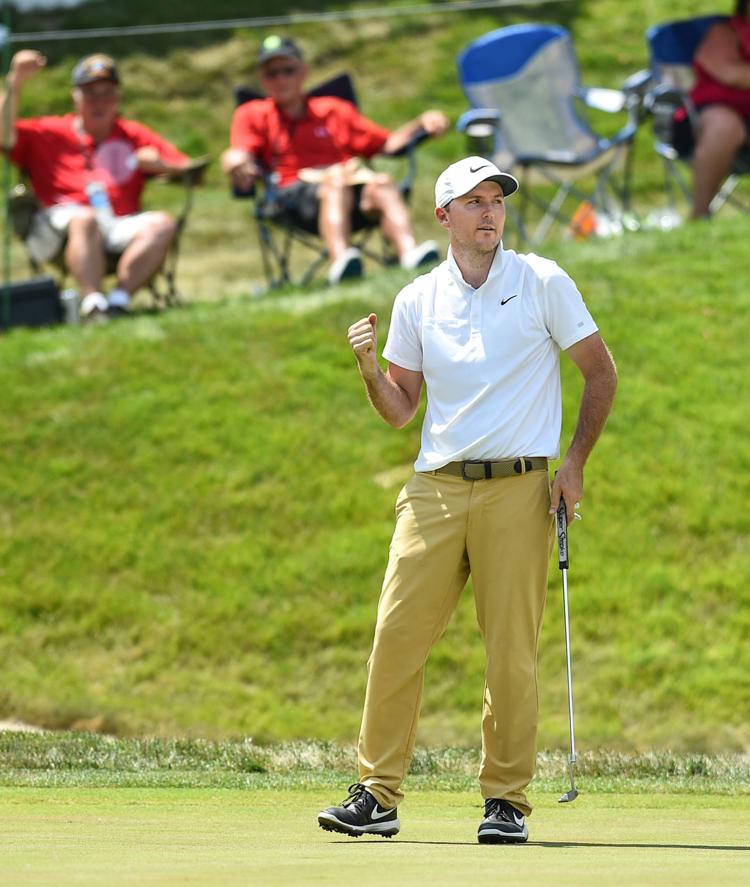 071419-jdc-mm-122a.jpg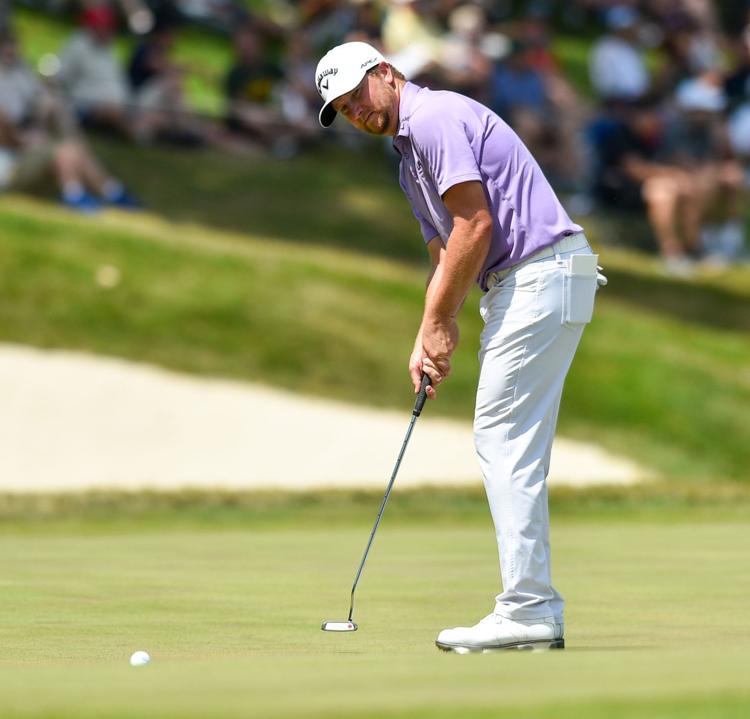 071419-jdc-mm-123a.jpg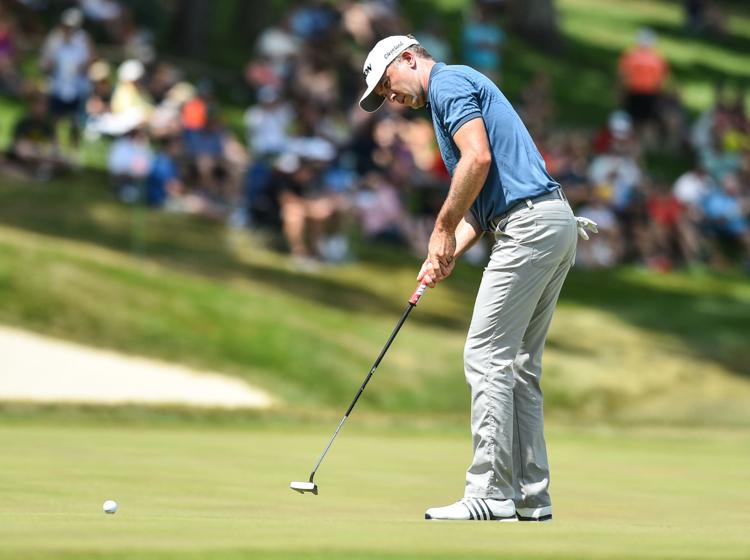 071419-jdc-mm-124a.jpg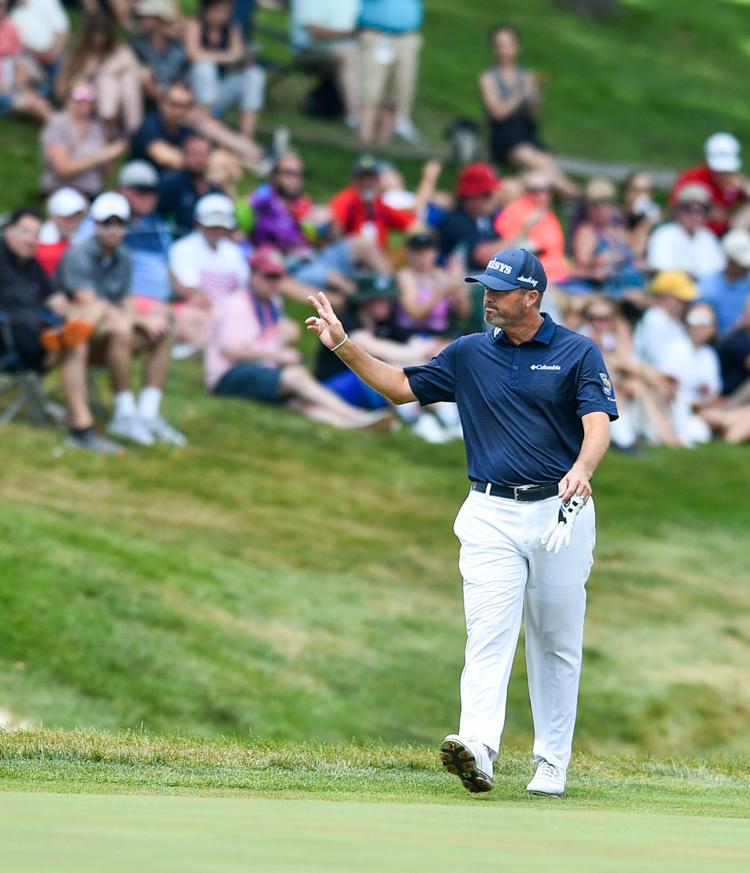 071419-jdc-mm-125a.jpg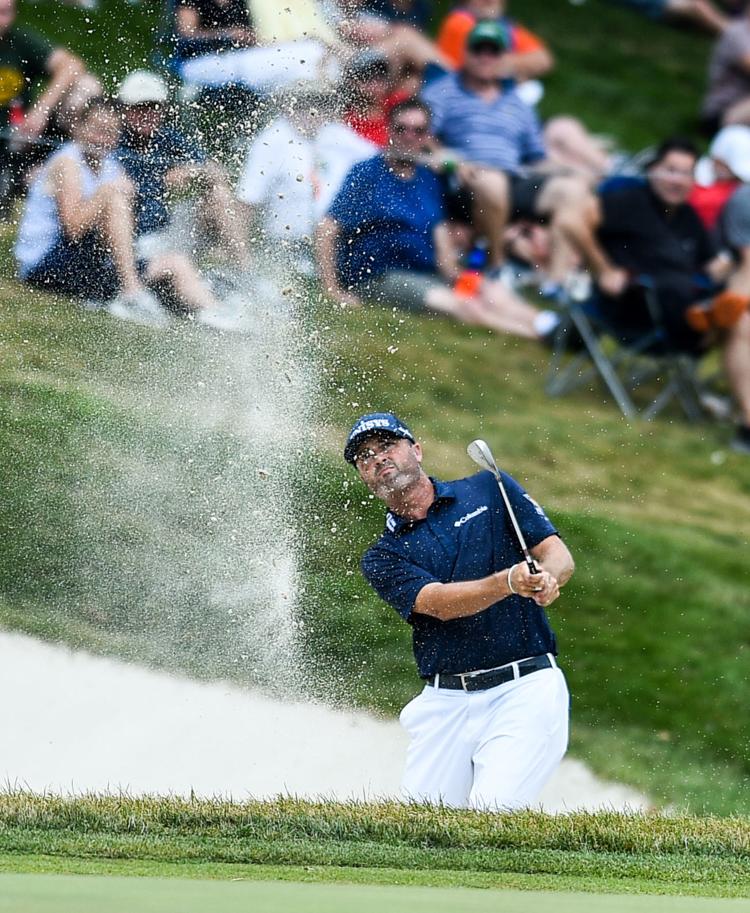 071419-jdc-mm-126a.jpg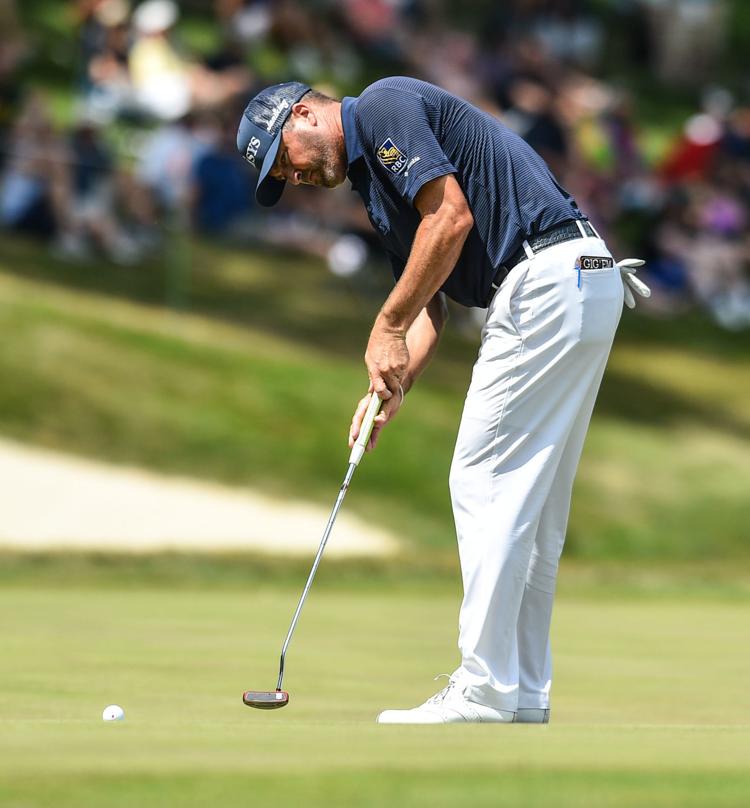 071419-jdc-mm-127a.jpg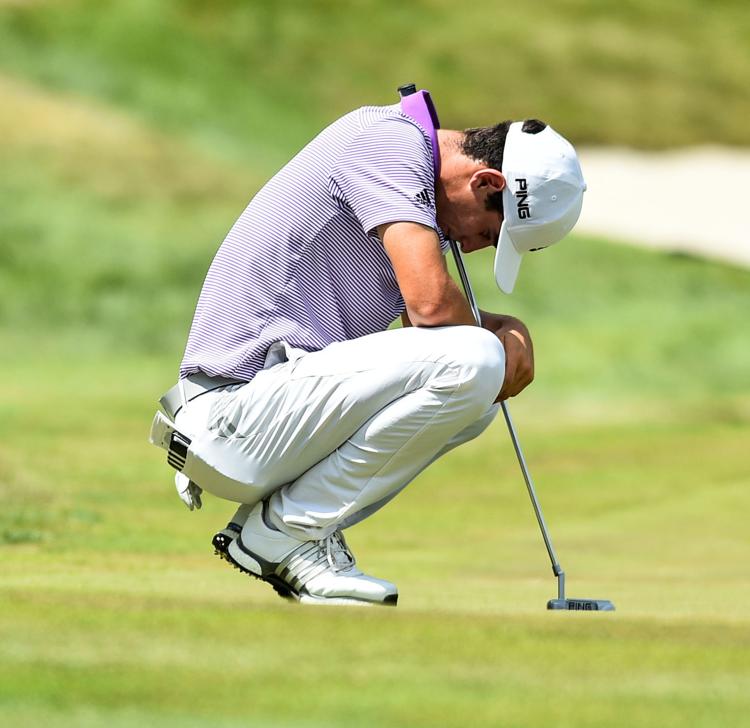 071419-jdc-aa-009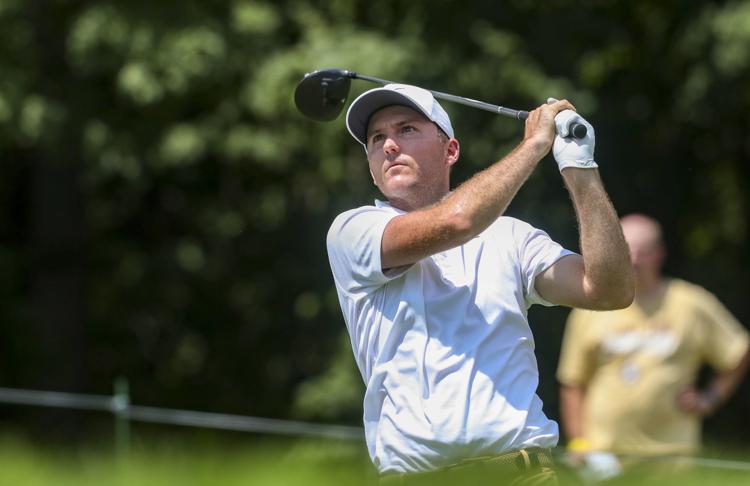 071419-jdc-aa-010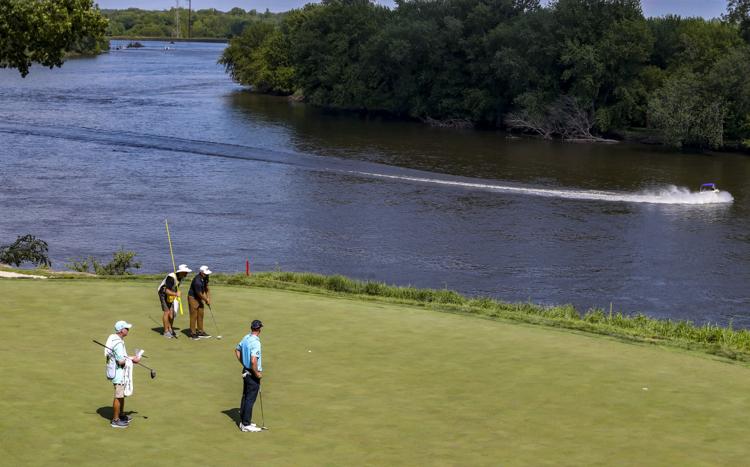 071419-jdc-aa-011
071419-jdc-aa-012
071419-jdc-aa-013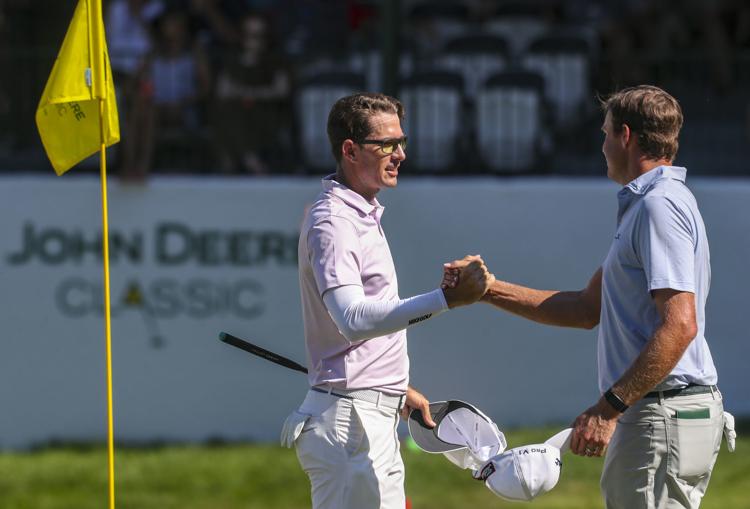 071419-jdc-aa-014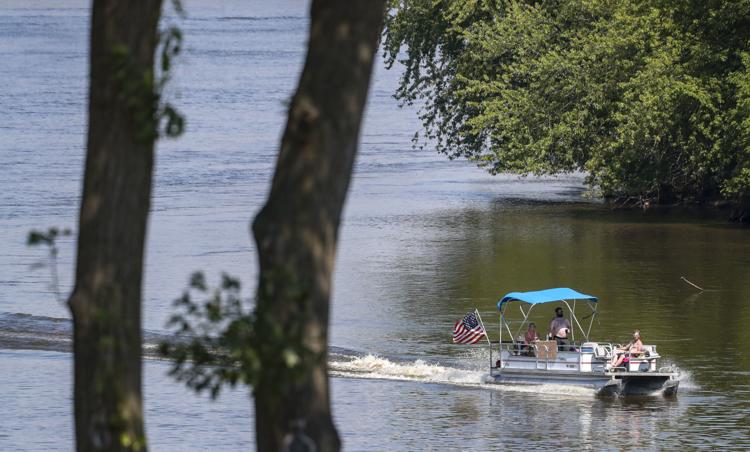 071419-jdc-aa-015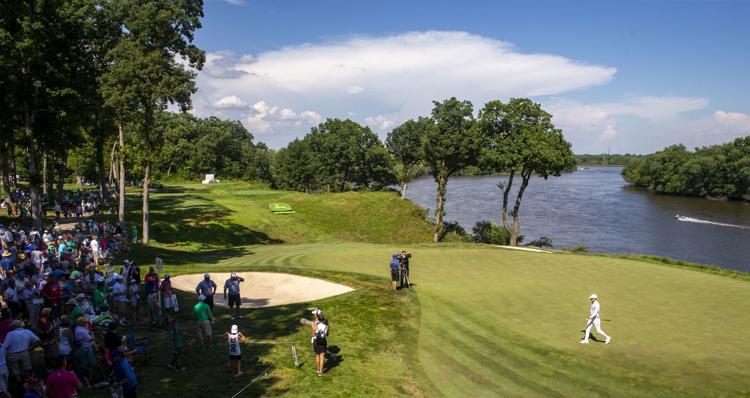 071419-jdc-aa-016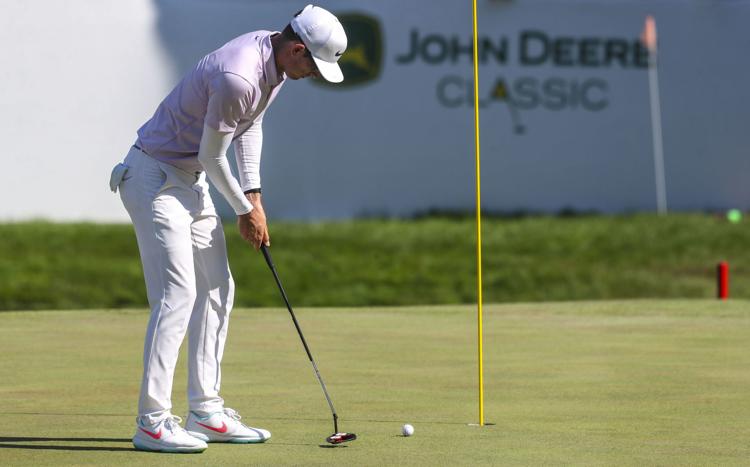 071419-jdc-aa-017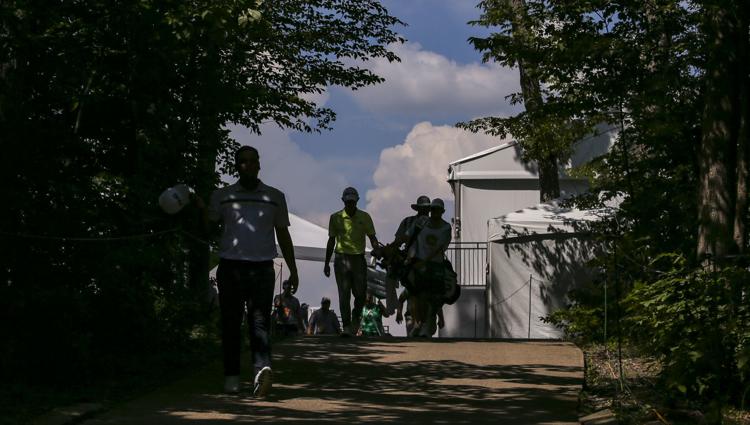 071419-jdc-aa-018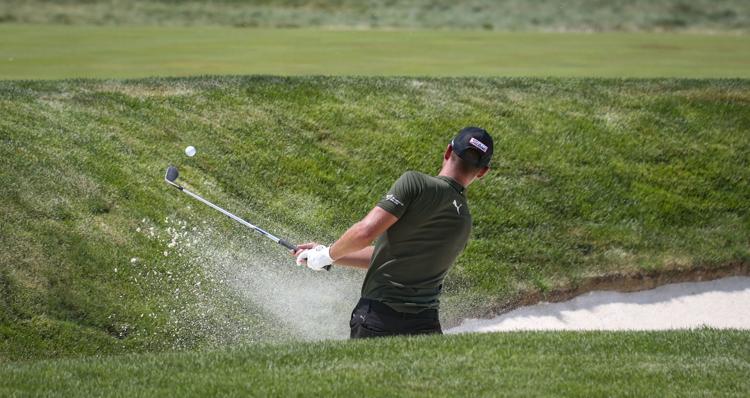 071419-jdc-aa-019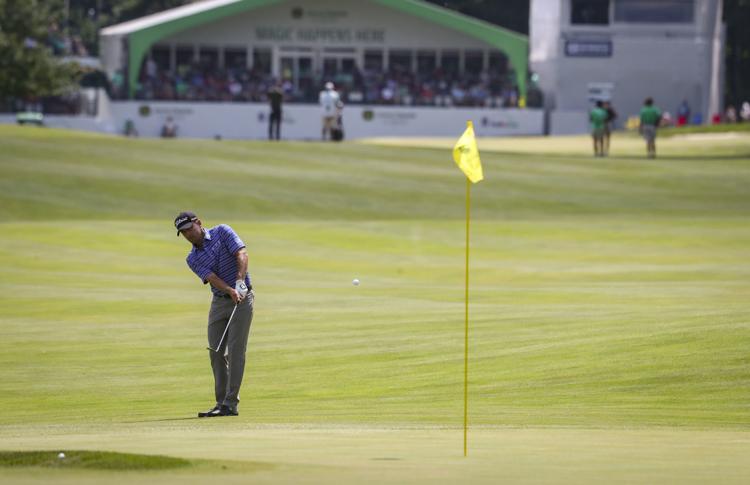 071419-jdc-aa-020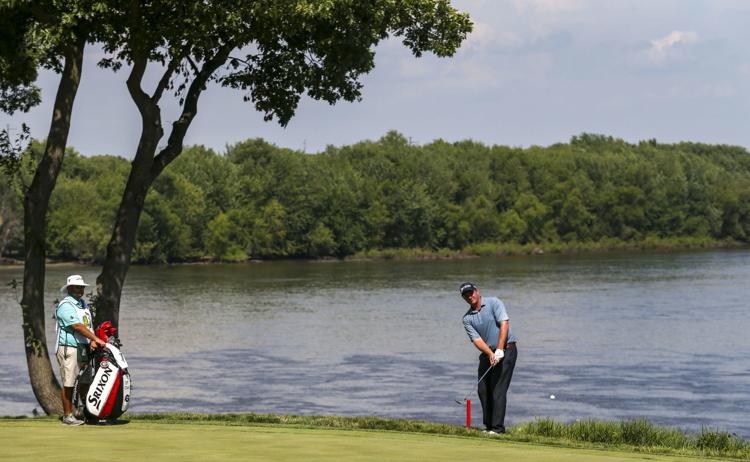 071419-jdc-aa-021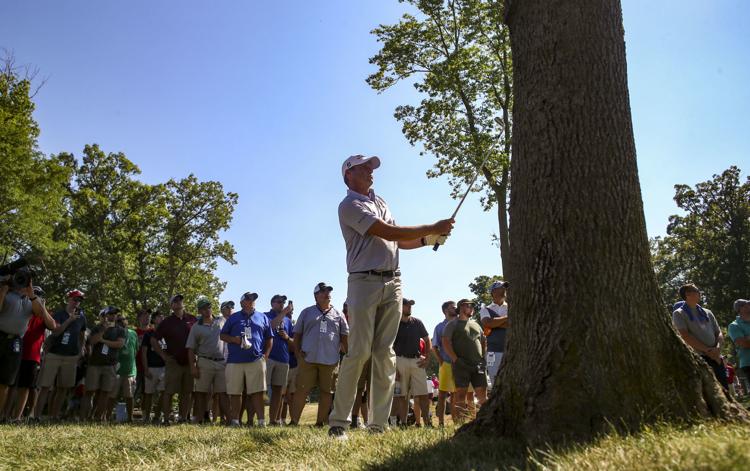 071419-jdc-aa-022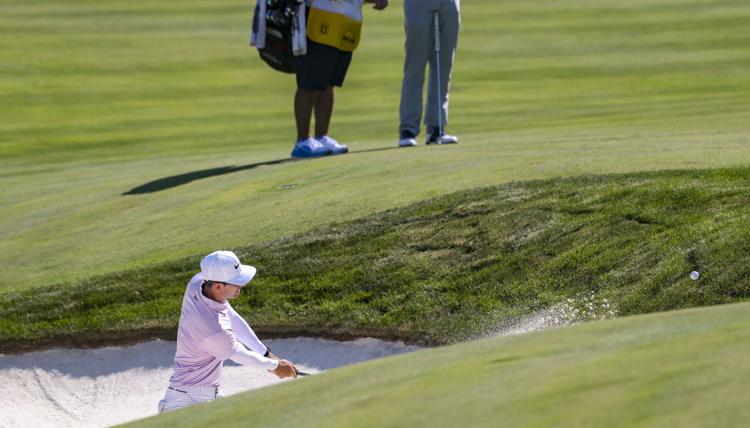 071419-jdc-aa-023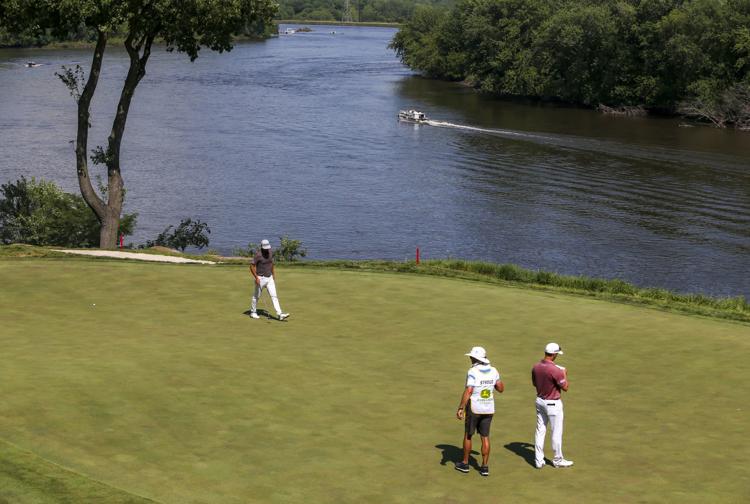 071419-jdc-aa-024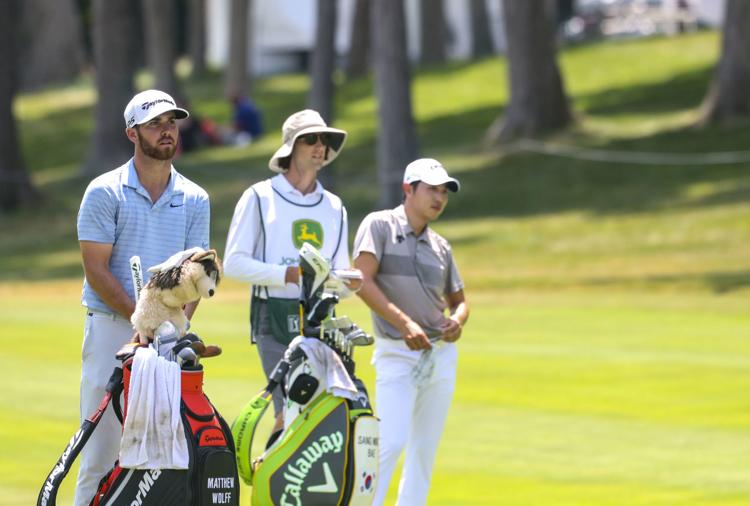 071419-jdc-aa-025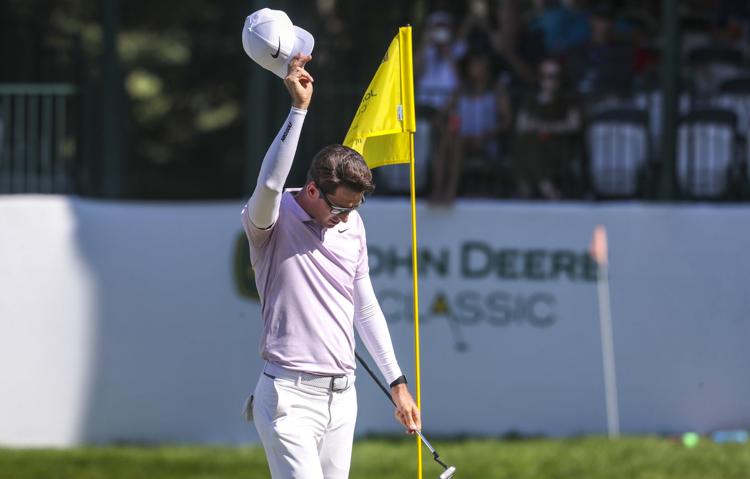 071419-jdc-aa-026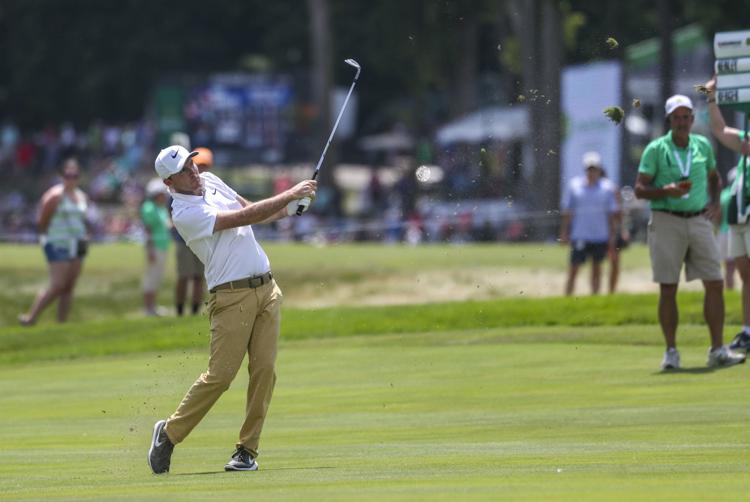 071419-jdc-aa-027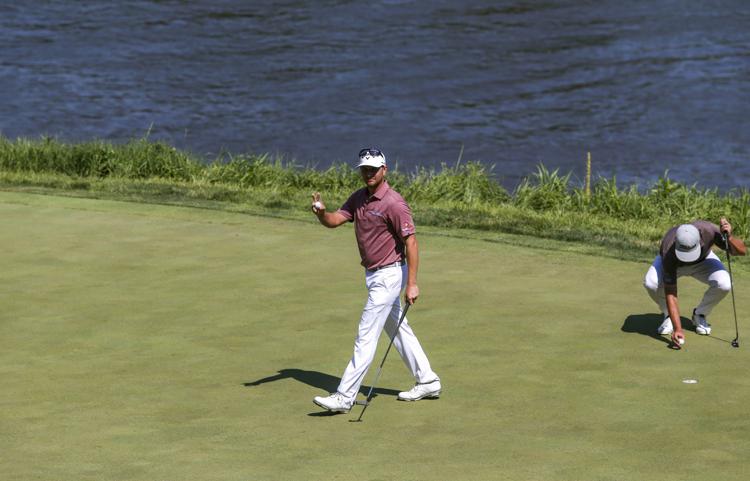 071419-jdc-aa-028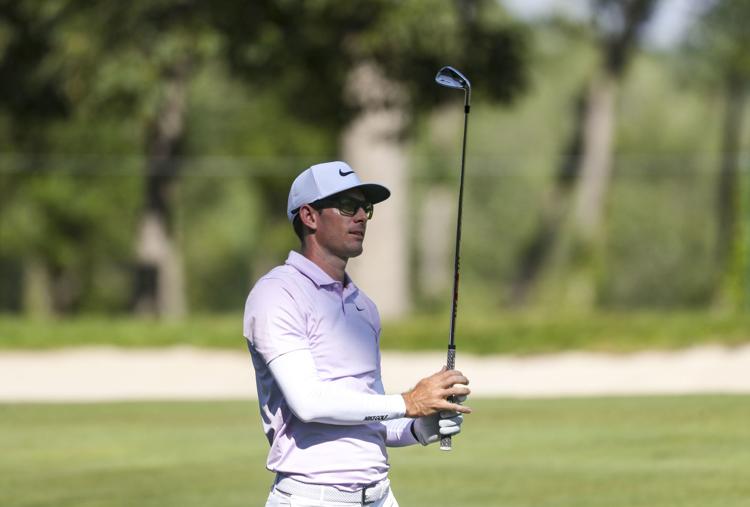 071419-jdc-aa-029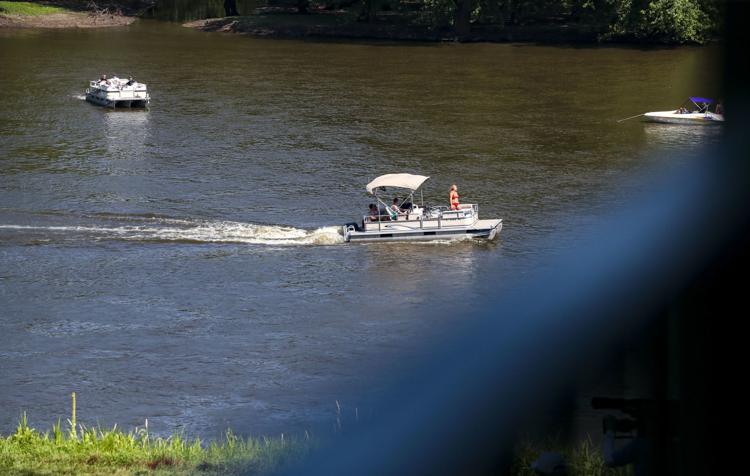 071419-jdc-aa-030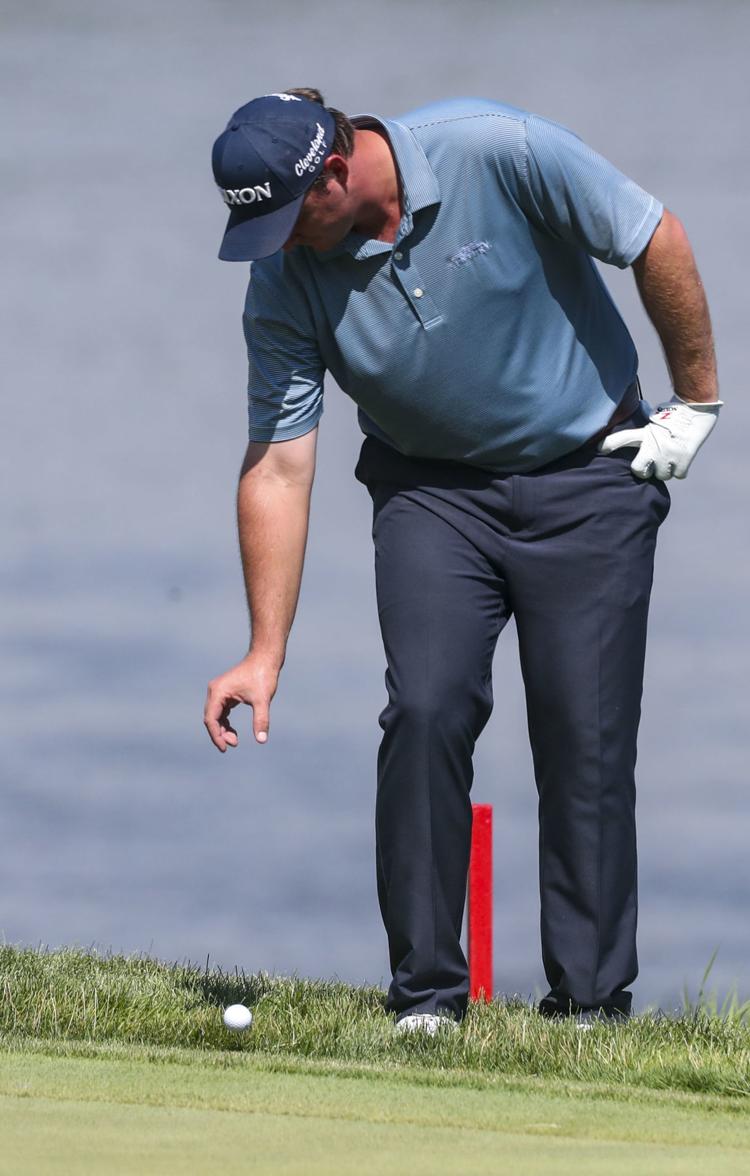 071419-jdc-aa-031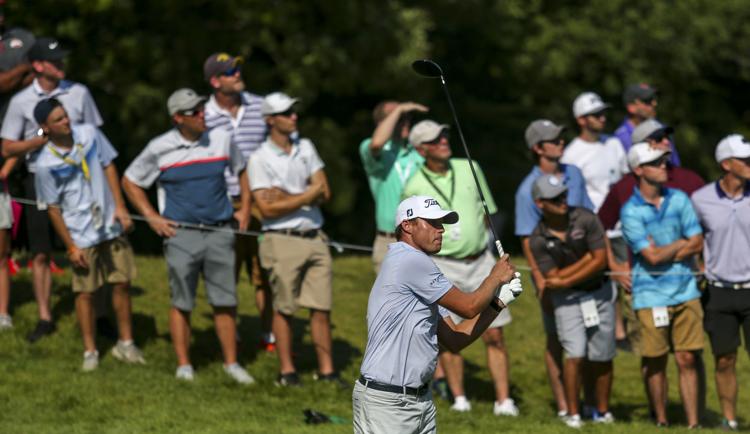 071419-jdc-aa-032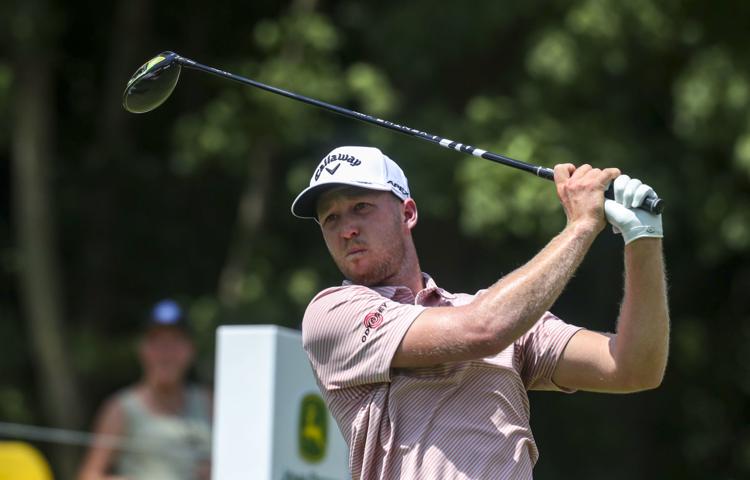 071419-jdc-aa-033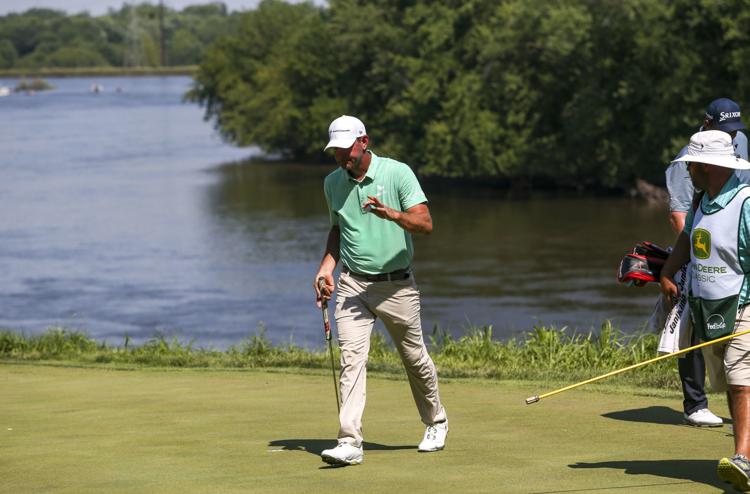 071419-jdc-aa-034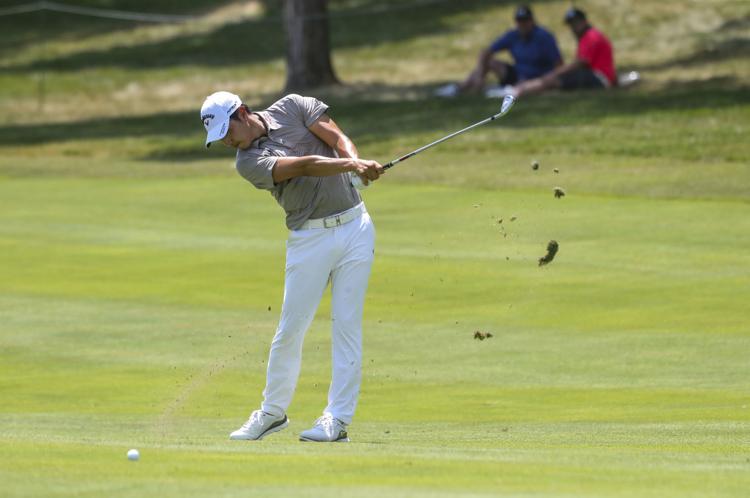 071419-jdc-aa-035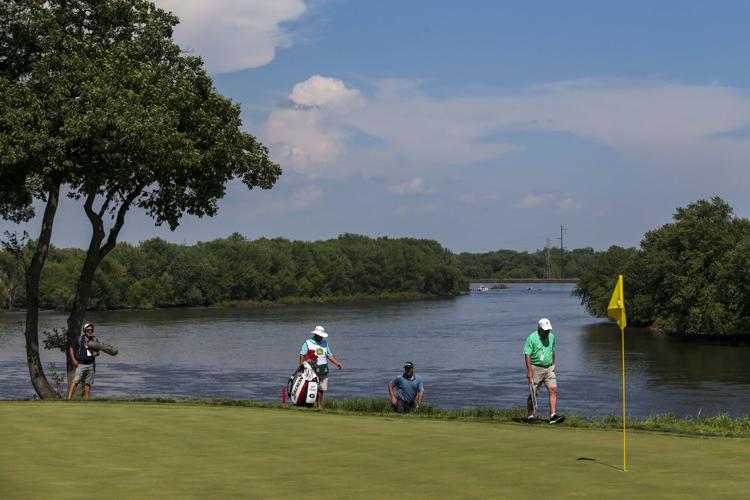 071419-jdc-aa-036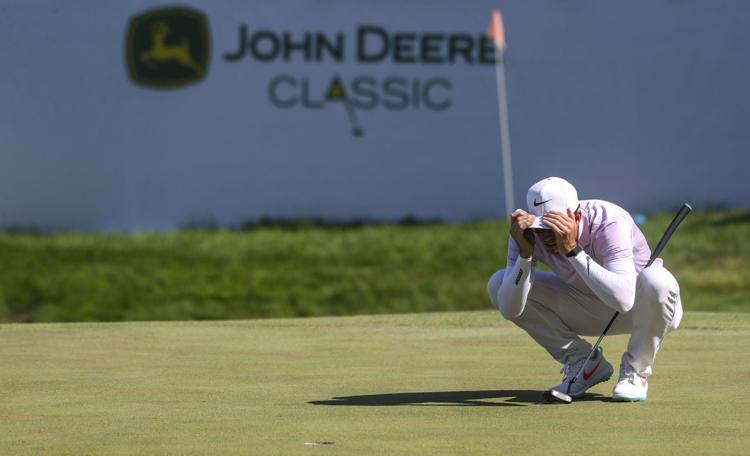 071419-jdc-aa-037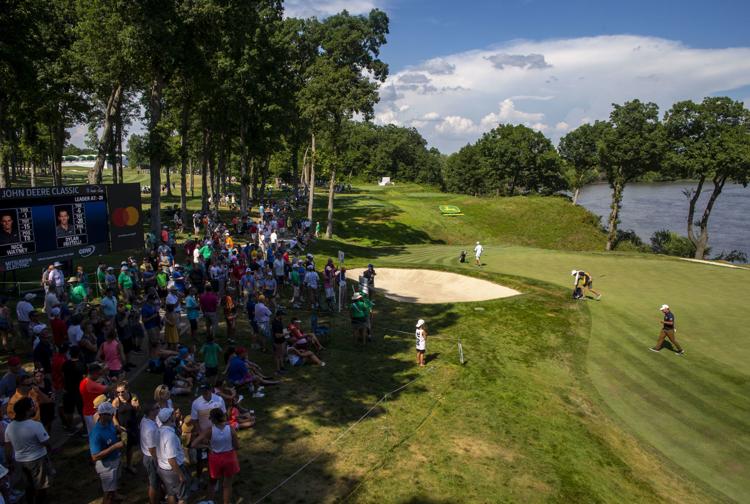 071419-jdc-aa-038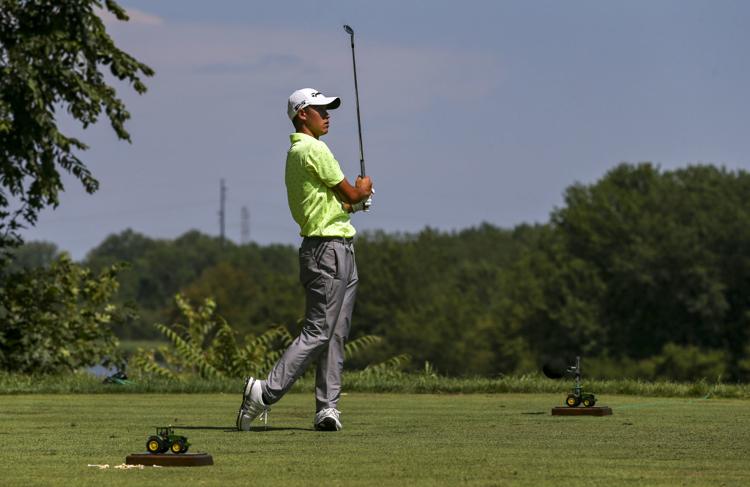 071419-jdc-aa-039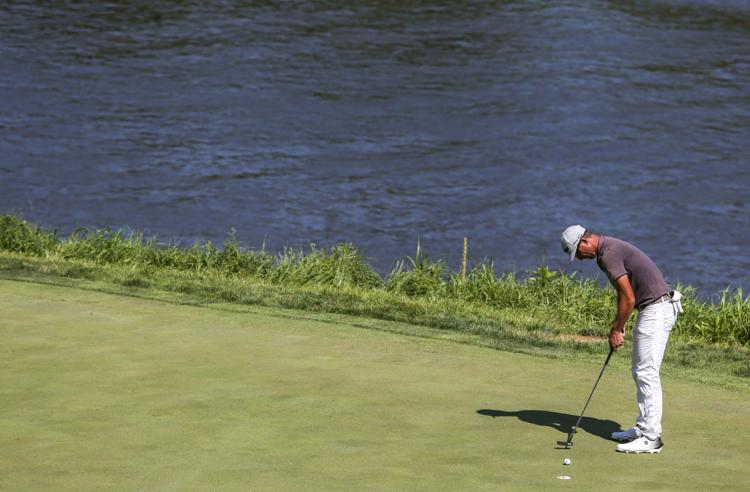 071419-jdc-aa-040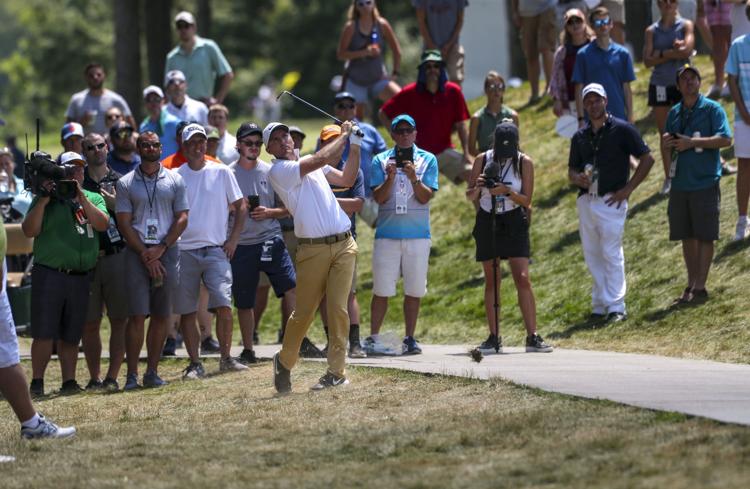 071419-jdc-aa-041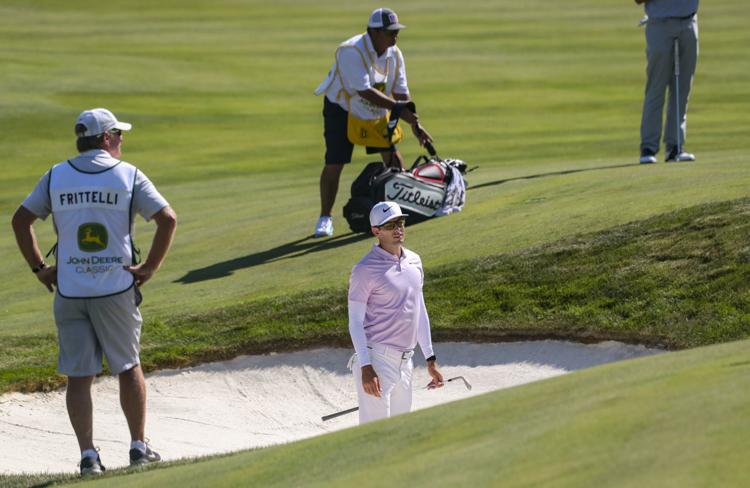 071419-jdc-aa-042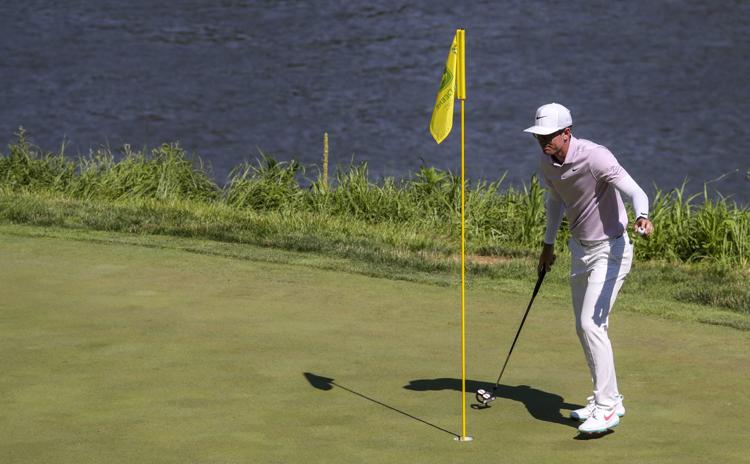 071419-jdc-aa-043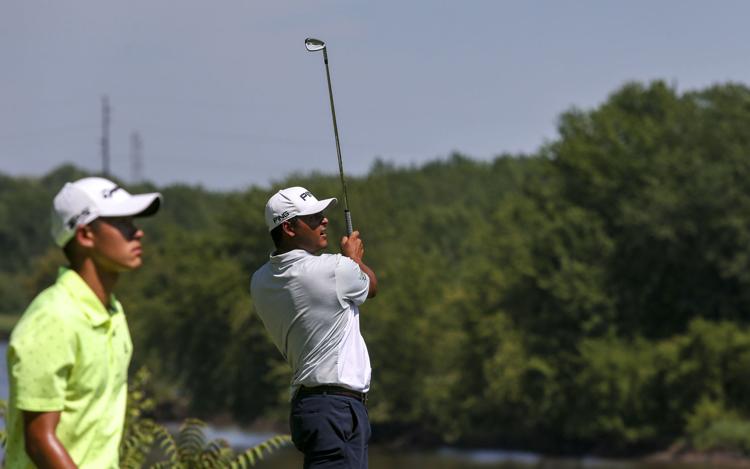 071419-jdc-aa-044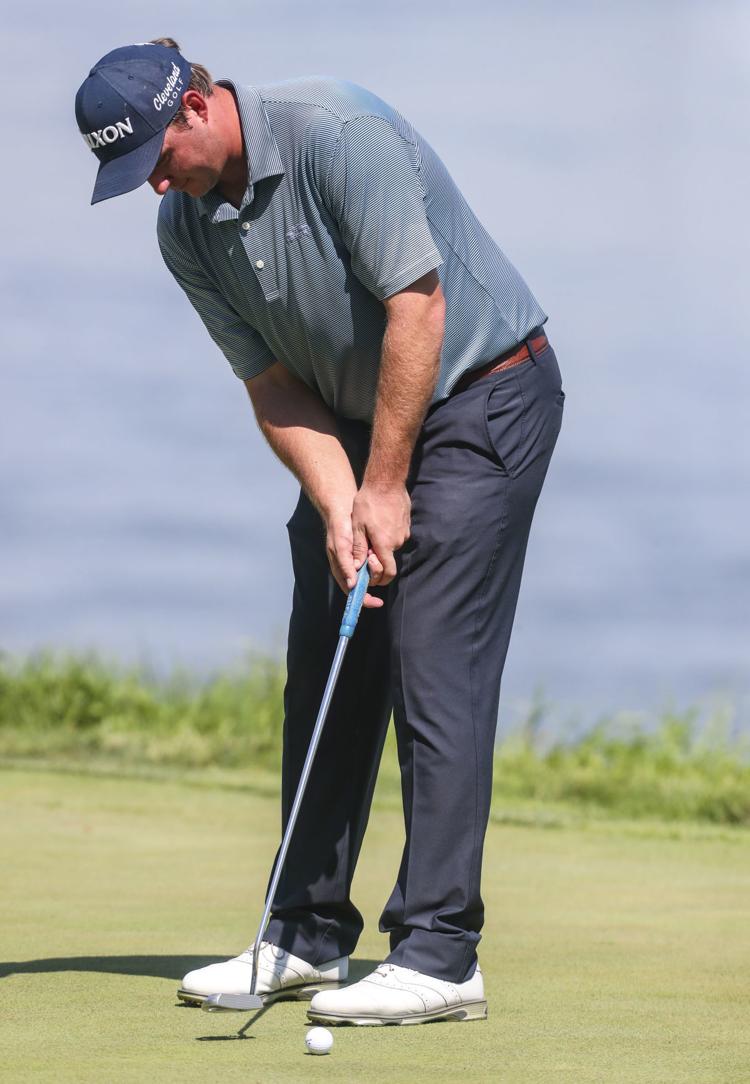 071419-jdc-aa-045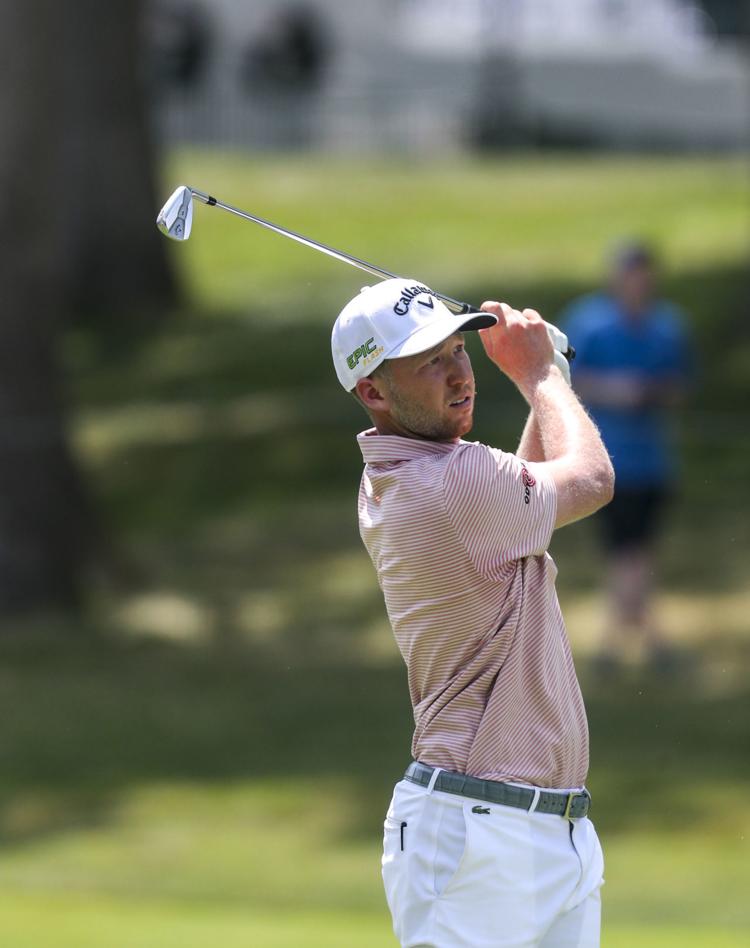 071419-jdc-aa-046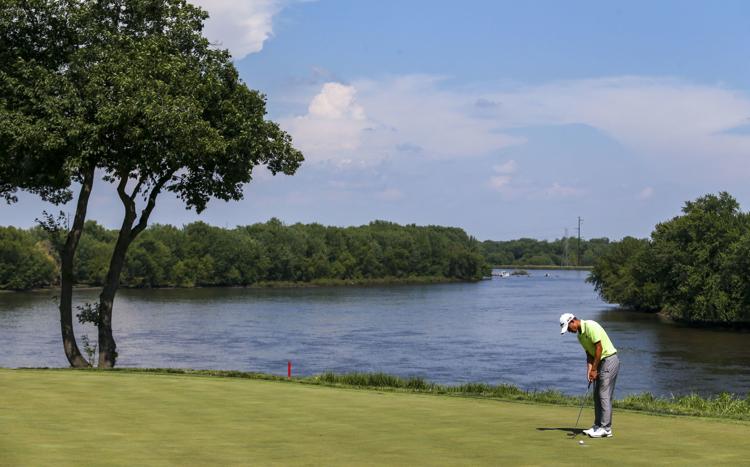 071419-jdc-aa-047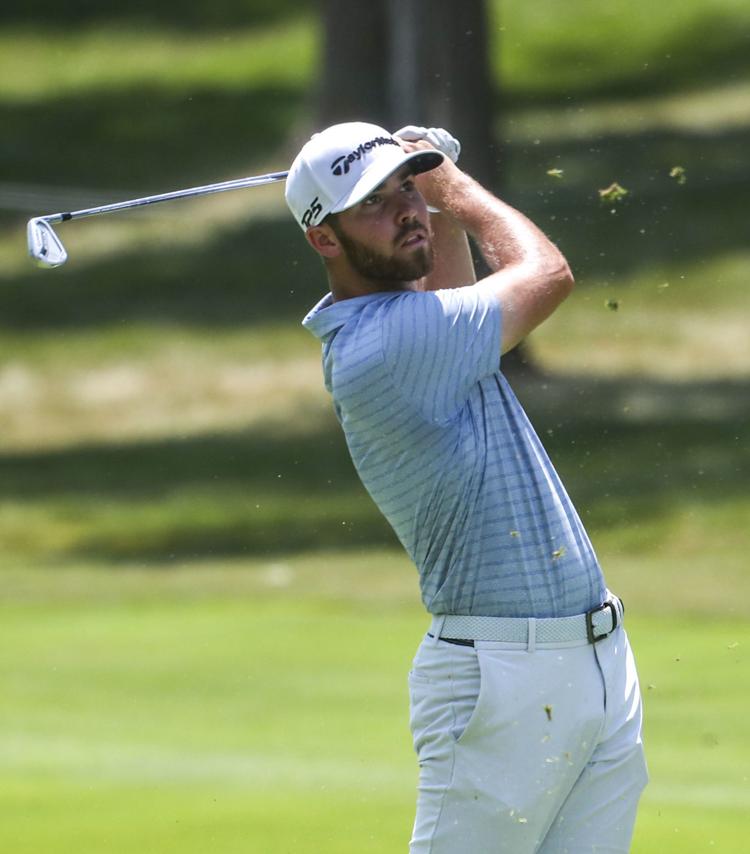 071419-jdc-aa-048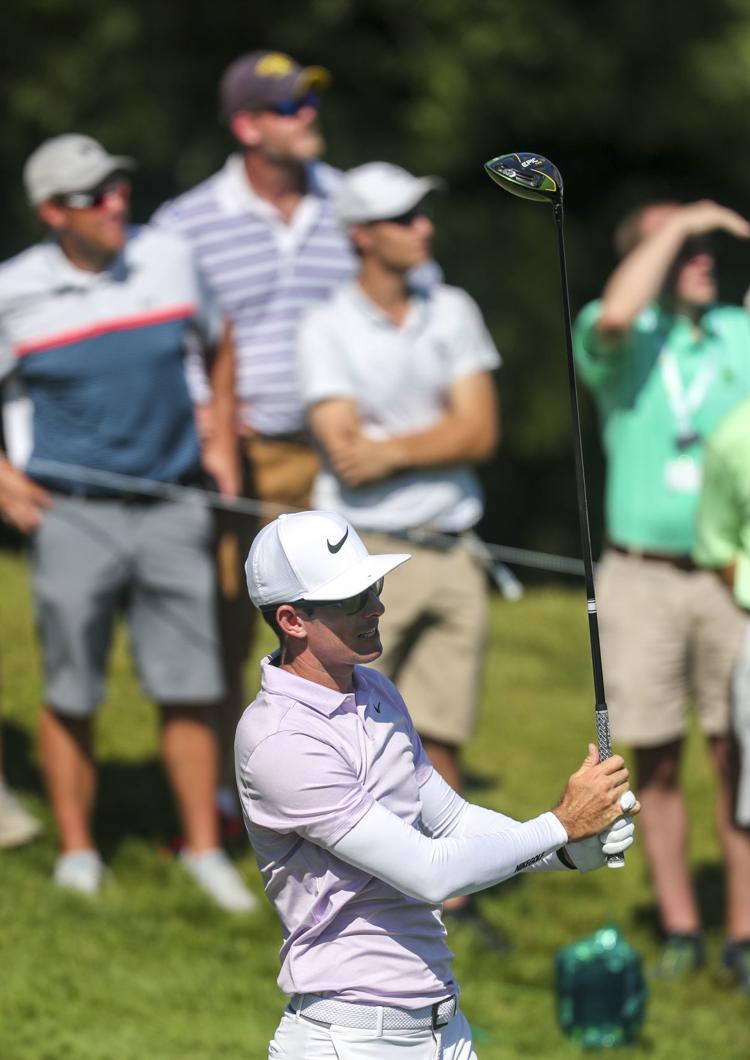 071419-jdc-aa-049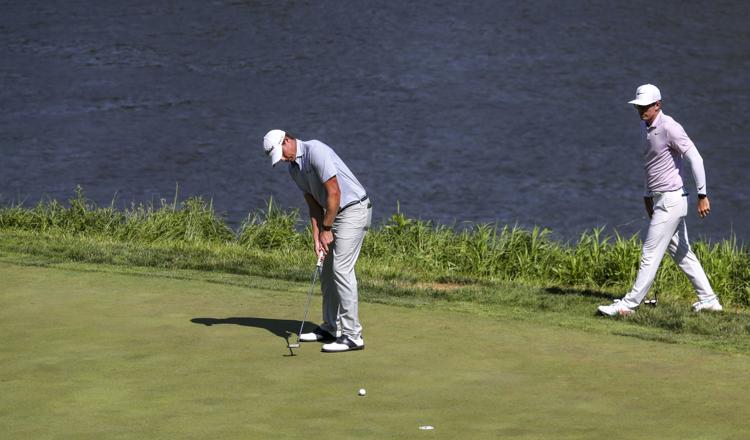 071419-jdc-aa-050