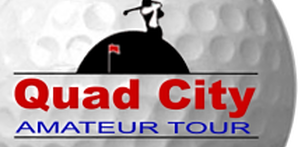 The local golf scene has endured a number of changes this summer already and one more is looming.
Organizers of the Quad City Amateur Tour have decided to not run the local tour this summer because of the COVID-19 pandemic and the resulting issues that have hovered over the game in the three-plus months of the 2020 season.
However, there is good news for local golfers. While the QCAm Tour is not going to be conducting tournaments this summer, there will still be competitive golf to be played.
Officials at Palmer Hills Golf Course, Short Hills Country Club and Oakwood Country Club are either looking at having tournaments or have already confirmed events on the dates originally scheduled on the QCAm Tour slate. The only date vacated on the original schedule is the Pinnacle Amateur that was slated for June 28.
The Quad-City Amateur that was postponed from its original Memorial Day weekend date is tentatively rescheduled for July 25-26 at Emeis Golf Course in Davenport. Emeis head pro Ron Thrapp is still working through some concerns — mainly the clubhouse/pro shop being opened — in hopes of hosting the QC's largest and longest running golf event.
QCAm Tour board members felt it was the right decision to not have the summer series this year in light of the issues revolving around coronavirus concerns and limitations still on Illinois golf courses and the state limiting events with larger crowds.
"Illinois golf is still up in the air," said Jamie Hallstrom, who heads the QCAm Tour board. "Plus, the majority of our funding comes from small business and it's just not appropriate right now, or the time, to hit up small businesses for sponsorships with all they have been through. … They have been good to us for so many years, now it's time to take a step back and let them regroup and collect themselves and we'll pick up next year."
Hallstrom said he was confident the board would be able to regroup and be back in business for the 2021 season.
"I think we had a really good plan in place in terms of sponsorships prior to COVID hitting; we had some pretty big sponsors lined up," said Hallstrom, hoping all of those backers will return in '21. "It all depends on what normal is when we return, but I'm very confident the Tour will continue as it was before."
It sounded as if most of the courses involved would also want to be back.
"Absolutely. It's a great tour," said Eric Drane, head pro at Oakwood of returning to the 2021 schedule. "I think they were making some strides last year, so it's kind of disappointing that everything has happened the way it's happened this year."
The QCAm Tour is planning on working with the local golf courses that are still having events this year. Hallstrom said that information on those tourneys would be posted on the qcamtour.com website and members would receive regular email blasts regarding local tournaments. There just won't be any official QCAm Tour events and no players of the year recognized on either championship or senior levels. Scholarships will not be awarded to collegiate players.
Golf professionals at Palmer Hills (July 18), Short Hills (Aug. 1-2) and Oakwood (Aug. 8-9) said their events would mirror QCAm Tour events in many ways, including flighted payouts. Entry fees might be altered since QCAm Tour fees will not be included.
Jon Waddell, head pro at Palmer Hills Golf Course, said that planning an event at the Bettendorf course was just starting, but he was leaning toward a one-day event on Saturday, July 18 that might include some sort of a 9-hole shootout after a regular 18-hole round.
"We don't think a two-day event is what we want to do; we want to do something unique," said Waddell, noting a decision would be made on such an event by next week. "We don't know what the temperature of all this is going to be. Are people going to be reluctant to play in this? If we can get over the hurdle of giving up the whole weekend, perhaps we can get some more people.
"At the same time, we'd be a little apprehensive to have 140 people in the event. So if we do this one-day event, it would probably be capped at the first whatever number we think is comfortable."
Be the first to know
Get local news delivered to your inbox!