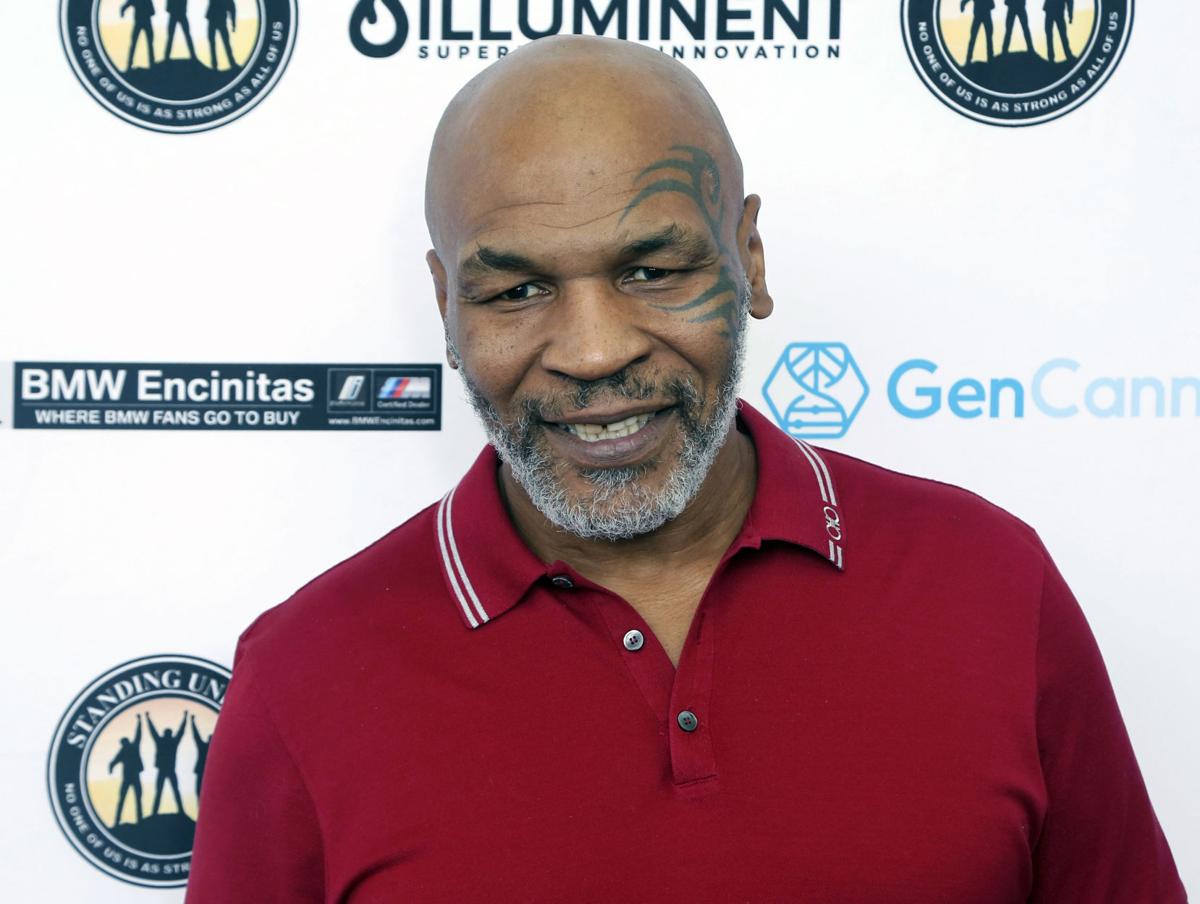 The rumor isn't true. Don't believe it.
Former heavyweight boxing champion Mike Tyson was not in the Quad-Cities this week. He said he was. He may have even thought he was.
This all began when a video of a bundled-up Tyson circulated on social media early in the week. In the video, he says: "Look at me. I'm as cold as a #$@&%*!. I'm in Davenport, Iowa. I came to see my daughter play tennis. And this is #$@&%*!. This is purely out of love, only love. I'm freeeeeezing."
Here's the thing: The video was shot in front of the Savery Hotel in downtown Des Moines.
Milan Tyson, the champ's 13-year-old daughter, is an aspiring junior tennis player who works with the same coach as Serena Williams and Coco Gauff, and she was playing in a junior tennis tournament in Des Moines. Tyson also was photographed with adoring fans while working out at a fitness facility in Urbandale.
So, he was in an Iowa city that started with the letter D, just not the one he referenced in the video.
He did get one thing right: It has been colder than a #$@&%*! lately and it definitely is #$@&%*!.
This is the sort of thing that happened in the wild and crazy year 2020 and continues to happen as we progress through the early part of 2021: The start of the Alpine skiing world championships was postponed last week because of too much snow.
To those of us who aren't devout fans of the Alpine scene, snow would seem to be a good thing for skiing competitions, probably even a requisite. But apparently too much of it is a bad thing.
When legendary Temple head coach John Chaney died earlier this month at the age of 89, a lot of people remembered encounters they had with Chaney through the years.
I once loaned him a piece of paper.
I was covering the 2000 Final Four in Indianapolis and on Saturday, before the semifinal games, I attended the NABC Roundball Challenge at Conseco Fieldhouse. I sat in the stands listening to the coaches behind me laugh and chatter about former Temple player William Cunningham, who played for the Harlem Globetrotters against the NABC College All-Stars.
After awhile, one of them asked me in a gravelly voice if he could borrow my clipboard and a page from my legal pad. I turned and gave him what he needed.
Chaney had a white cap pulled down over his face and was wearing dark glasses, but I instantly recognized him. He scribbled something that looked like an idea for some sort of play, folded the paper, stuffed it in his pocket, handed me my clipboard and croaked "Thanks, man."
We've all seen this before. Late in a basketball game, a team inbounds the ball in the backcourt and a player lets the ball trickle along the floor, sometimes almost all the way to midcourt, before picking it up.
I understand the reason. They're trying to preserve a few seconds since the clock doesn't start until a player touches the ball.
But in a few college games lately, I've seen teams do it in the middle of the first half or while being blown out by 20 with a few minutes to go.
Not sure why that's necessary.
Valparaiso University has taken a page out of the Washington professional football team's book by dropping its old, offensive mascot without immediately adopting a new one.
The school's athletic teams no longer will be known as the Crusaders. The feeling is that the nickname is too closely associated with hate groups, including the Ku Klux Klan. It goes without saying that's not an image that any university wants to project.
The school announced that it's OK to call them Valparaiso, Valpo or even the Brown and Gold. Just don't refer to them as Crusaders any more.
Back when Valpo was winning the Mid-Continent Conference postseason basketball tournament all four years that it was held at The Mark of the Quad-Cities in Moline (1996-99), we had a different name for them. The long-time head coach was Homer Drew, his top assistant was Scott Drew and the star player was Bryce Drew.