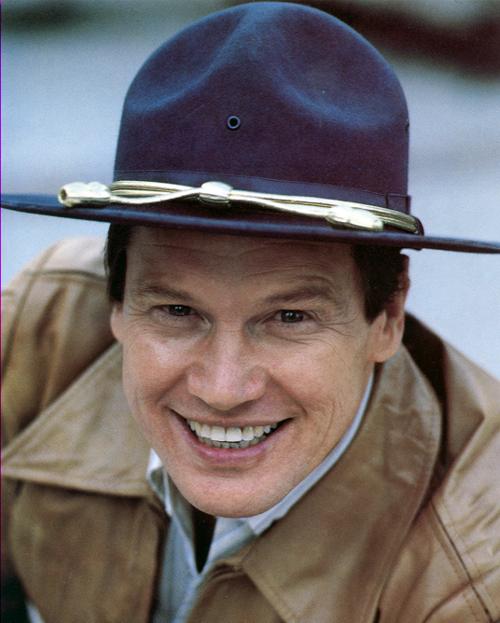 If it is July, then the Rock Island County Fair must be just around the corner. This year, race promoter Shane Davis is pulling a little bit of history out of his hat.
Sonny Shroyer, who played Enos the big-grinned, bumbling dipstick deputy on "The Dukes of Hazzard" TV show, will be at the Quad City Speedway along with the famous Dukes' race car, The General Lee.
His popularity on "Dukes of Hazzard" resulted in a spinoff called "Enos," which earned him a People's Choice Awards nomination as the Favorite Male Performer in a New TV Program.
Shroyer's career has taken him a lot of different places and into a lot of different roles after growing up in a small town on the Florida-Georgia border steeped in the traditions of the deep South. He worked in tobacco warehouses, pushed tobacco buggies and helped his father in their fruit stand / ice cream parlor business.
His prowess on the football field earned him a scholarship to Florida State, but his career was cut short by an injury and he finished his education at the University of Georgia earning a business degree.
In 1961, he posed in football gear for a photographer and that picture launched his professional career. After print ads and commercials, he landed his first movie roles in "Like A Crown On A June Bug" and "Payday." He appeared with another former FSU football player, Burt Reynolds, in "The Longest Yard" and later "Smokey and The Bandit." He even played Alabama football legend Paul "Bear" Bryant in the movie "Forrest Gump."
Shroyer remains active today doing both TV network roles and feature films. He just completed a low-budget musical comedy called "The Price" in which he plays a ghost. He also played a small town sheriff in the mountains of North Caroline for "A Tale About Bootlegging."
You can find out more about Otis Burt "Sonny" Shroyer Jr. at his website sonnyshroyer.com.
Shroyer will be signing autographs at Quad City Speedway on Tuesday from 5 to 8 p.m. inside the main grandstand during Dukes of Hazzard Night at the Rock Island County Fair and Quad City Speedway. There is no charge, so bring your camera rain or shine.
Racing action gets underway at 7 p.m. with Danny Charles No. 81 racing with the locals. Charles starred in the former Discovery Channel Show "Heartland Thunder."
Racing in the IMCA Modifieds will feature $1,000 to win; A-Modifieds $750 to win; and, 4-Cylinder Stock Cars will race for $200 to win.
Wednesday, July 20, will be the first annual Hershel Roberts Memorial, with the IMCA Deery Series Late Models racing for $2,000 to win and headlining the evening's events. There will also be racing in Street Stocks ($750 to win) and the Mini Modifieds ($200 to win).
Admission each night for the races is $10 for adults, $9 for seniors, kids ages 6-12 are $5 and age 5 and younger are free.
This column is compiled by Roger Ruthhart and appears each Thursday in The Dispatch and The Rock Island Argus. Please send items of interest to rruthhart@qconline.com . Racing results should be sent to sports@qconline.com .
Be the first to know
Get local news delivered to your inbox!